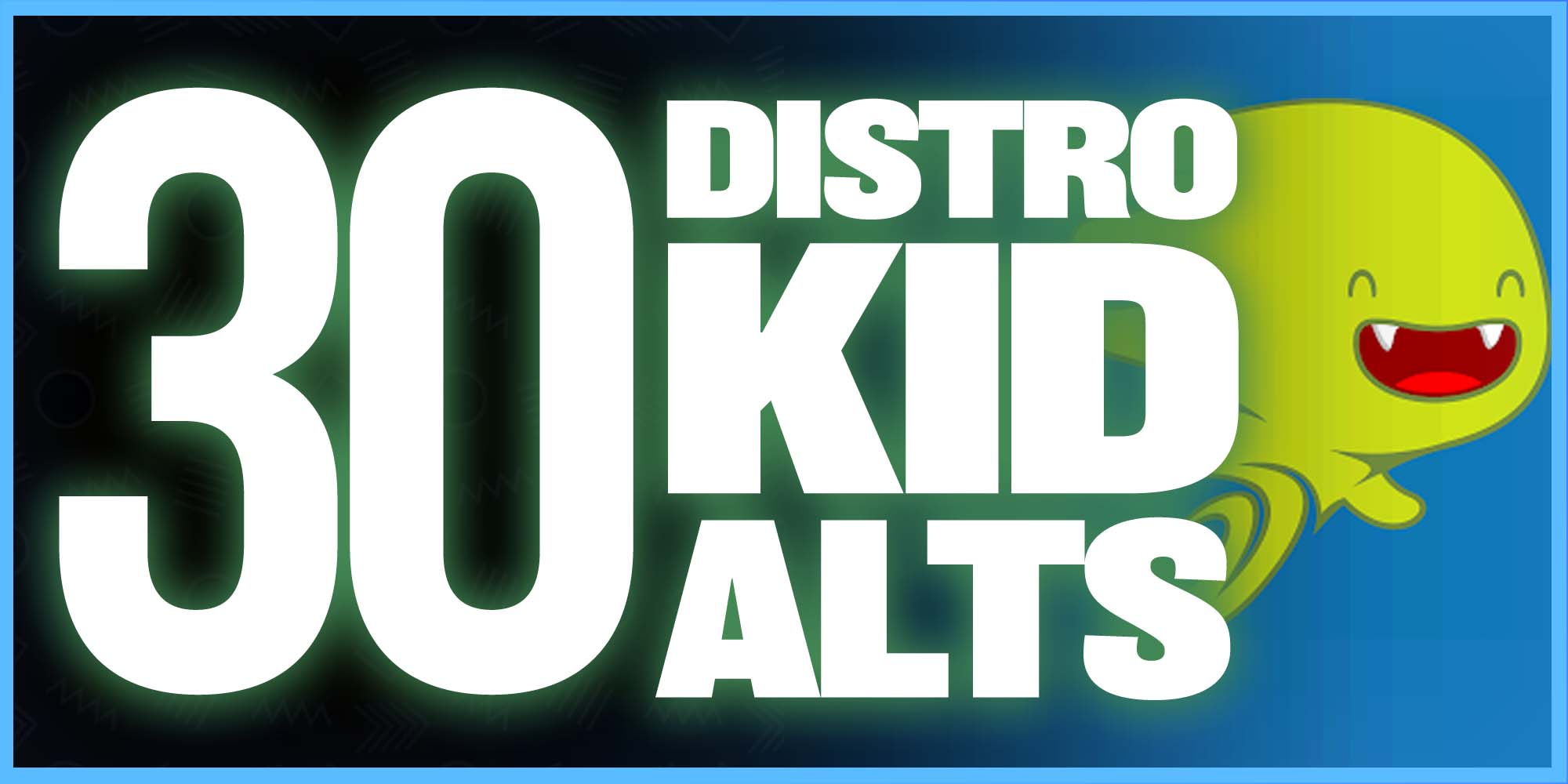 DistroKid Alternatives: Find the best music distribution company for you!
Looking to get your music on streaming platforms but want to see all the alternatives to DistroKid?
You'll need a digital music distribution company then!
Top 30 DistroKid alternatives music distribution companies:
Read this full music distribution break down and see what's in store for you!
Almost all digital audio companies do.
Now, some companies are starting to offer payment splits (where they pay your collaborator directly for your headaches).
Finding a distributor is harder than ever for musicians.
Do you have music you're promoting post-release?
#1. Boost collective

Out of all the DistroKid alternatives, this is the best one.
It's an entirely free-to-use platform that has no paid plans. It just gives you all the features other distributors make you pay for and more.
Compared to other distribution services, Boost Collective offers:
There is WAY more than simply music distribution here!
All the marketing tools make it easy to get all your music heard.
Why pay to release music, when you could be rewarded when you release music?
Also... DistroKid does not easily let you post cover songs, whereas Boost Collective makes this easy.
Use this music distribution company to put your sound recording on top!
With Boost Collective, you can get on:
Amazon music

Apple Music

Spotify

YouTube Monetization

150+ other stores!
Tap below to distribute your music completely free! 👇
Here's the full feature list (warning: it's pretty big!):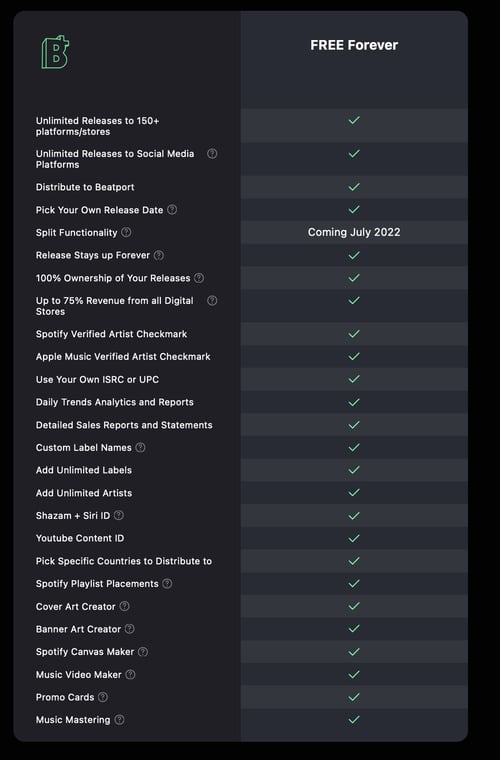 #2. Tunecore

TuneCore is a well-known way to share music that has been around for a long time.
TuneCore has given a lot of artists a rare chance to connect with the online community since it first started.
This is one of the largest digital service providers for independent musicians.
With just a few clicks, you can now get your music on Spotify, Apple Music, and Deezer.
TuneCore does not take a cut of the money you make from selling singles or albums.
As an artist, you get to keep all of the money you make from selling your music!
You can also use iTunes, Spotify, and YouTube, which are some of the best online music stores.
Watch a non-biased review of TuneCore below. 👇
#3. AWAL Distribution

They don't charge anything up front, have strong distribution channels, and use the best analytics out there.
You can't just be an artist and get on AWAL Music.
You have to apply through their website.
AWAL is large in the music market for indie artists.
This gives you the advantage of being the only one doing it, and it shows music providers that AWAL artists' work is always of high quality.
AWAL is a great choice for artists who have been around for a while and have a track record of good work.
Since you have to be accepted to join AWAL, make sure you know what they want in an artist.
At the end of the day, the decision is made by AWAL A&R executives.
#4. LANDR Distribution

If you use Landr, they will get your music to Spotify, Apple Music, iTunes, and other major streaming services in as little as 5–7 days.
Landr includes an automated mastering service along with the music distribution services.
This is a popular music distribution company.
LANDR isn't as good as CD Baby, but it works!
For a payment of $20/year, the commission is 9%, and for a payment of $89/year, the commission is 0%.
They also have a free tool for AI mastering that lets you do two free masters per month.
While this digital music distribution company isn't 100% the best...
You can expect the bare bones (Spotify and Apple Music) on this app.
Do you have music you're promoting post-release?
Submit your song, if I like it then I'll add it to my Spotify playlist. 👇

#5. Level Music
Level Music is an online service that helps independent artists get their music out to more people.
One of the most popular things Level does is distribute music.
Streaming services like Apple Music, Spotify, and Deezer let you get your music.
This digital music distribution company has been out for a while - one of the best digital music distribution companies.
They don't play around with music distribution!
This platform works without contracts, so you have full control over your music's rights and royalties.
#6. iMusician Pro

i
iMusician is a cool company that you might not have heard of.
It's similar to other music distribution companies, does not fall short at all.
There are 4 different ways to use iMusician, each with its own price and commission structure.
Depending on your plan, the "starter" option only sends your products to one store.
You will need to upgrade your plan if you want to send your products to more stores.
Other music distribution companies offer similar plans.
To grow your music business you'll need good digital music distributors!
If you want to take your music off of their platform, the company won't charge you.
#7. Ditto Music

Ditto is a great way to get your music onto streaming platforms.
Ditto Music sends music to 160 digital music stores, including Spotify, ITunes, Google Play, Vevo, Amazon, Apple Music, Beatport, Deezer, and Shazam.
In the real of digital music distribution - this is one of the largest ones.
It's always been Ditto Music VS CD Baby!
Once you make money from your music, one of the best things about Ditto Music is that you can get paid faster than on most other platforms.
Should You Use Ditto or DistroKid?
Which of the two platforms do you like better?
Ditto has been better than DistroKids. Even though they are similar, Ditto is a better deal for your money. With Ditto, you get an advertising arm that lets you collect nonstream royalties without any hidden costs or fees.
This is just a fact.
I recommend you use Ditto (or Boost Collective!)
#8. Songtrust Distribution

Songtrust is a great music distribution company.
They always pay royalties to artists on time, and work better than most music distributors.
The main artists on the Songtrust platform are songwriters, producers, and publishers.
Other digital music distributors don't do that!
Aside form CD Baby, you gotta peep this.
When you join the platform, you will have access to detailed information about how your music is doing on the digital platform!
Definitely check out Songtrust for your music distribution needs.
Do you have music you're promoting post-release?
Submit your song, if I like it then I'll add it to my Spotify playlist. 👇

#9. Symphonic Distribution

Symphonic Music Distribution is a company that helps artists with more than just distribution to advance their music careers.
Symphonic is one of the music distribution companies that doesn't accept all artists. Keep this in mind, other music distribution companies may fit you better.
When you sign up for Symphonic's service, you have to pay a one-time fee of $25.
They charge you per release, with prices starting at $10.99 for 1–5 songs and going up to $49.99 for an album with 12 songs.
Symphonic used to be comparable to CD Baby.
#10. CD Baby

CD Baby started out as a digital store that sold CDs by independent artists.
Now, CD Baby is a huge company that sells digital music.
Getting your music on streaming platforms through digital music distribution has never been easier.
CD Baby offers sync options and lets users publish using the company's publishing administration.
On Trustpilot, some musicians complain about CD Baby's high prices, bad customer service, and other problems...
This music distribution company is old but there are other digital music distributors you shoudl check out.
Watch out for additional fees when using these digital download platforms.
CD baby is old in the market, full of music professionals who know what they're doing.
#11. Reverb Nation
The goal of ReverbNation is to help artists get noticed in the music business.
It's one of the classic music distribution companies.
You'll get on streaming platforms with these digital distribution companies.
More than 2.9 million artists, managers, record labels, and venues from all over the world use the platform.
There are also paid packages for bands or solo artists who want more opportunities through this website.
Thee are many music distribution companies like Reverb Nation.
#12. Fresh Tunes

Fresh Tunes is a wonderful music distribution company.
FreshTunes sends music to services like:
Spotify

Apple Music

iTunes

Deezer

Google Music

Amazon Music

Shazam

YouTube

And more
It's one of the best music distribution companies out there!
Every independent artist without a record label shoudl try this!
It's as good as CD Baby, and is an epic music distribution service.
These music distribution companies such as Fresh Tunes are a great alternative to DistroKid.
Nikolay Okorokov started the platform in 2016, and it now has offices in Brazil and the UK.
Do you have music you're promoting post-release?
Submit your song, if I like it then I'll add it to my Spotify playlist. 👇

#13. Record Union

You don't need a record label to get your music online with Record Union.
This is one of the music distribution services that offer exclusive services.
The platform lets you access some of the best online music stores, such as Apple Music, Spotify, Tidal, Beatport, and others.
The A&R programme lets you find new artists and earn a small cut of their album sales.
The promotional services are pretty good for a music distributor.
#14. The Orchard

Richard Gotterher and Scott Cohen started The Orchard in New York in 1997.
It's a rather old digital music distribution company, and it works!
Put as much music out as you want!
In 2015, Sony Music bought the company and took it over completely.
The Orchard is a full-service company that helps artists and record labels sell their music online and in stores around the world.
Out of all music distribution services, this one is a classic.
#15. Emubands

Emubands is a digital music distribution firm.
They sell to Apple Music, Spotify, Deezer, and Spotify, among others.
You can also sign up with the company to be considered for the charts.
Dates of release and pre-order EmuBands is a good way for artists to get their music out there.
Even without music labels, you can crush it on Emubands!
Take your own music success into your own hands.
#16. Drop Track

Want to get seen on the music market?
Droptrack will make sure that the most important people in the music industry, such as bloggers, global DJs, radio stations, playlist curators, music supervisors, and record labels, hear your music.
Over 6,000 record labels and artists use the Droptrack platform, and new features are added to it all the time.
They don't do physical releases, but still worth it!
#17. Routenote

You can use either the free plan or the paid plan, depending on how much money you have.
There are no hidden fees like there are with some other platforms that say they are free but then charge you for other services.
RouteNote is a good platform for new users because it's easy to use.
Do you have music you're promoting post-release?
Submit your song, if I like it then I'll add it to my Spotify playlist. 👇

#18. Label Engine

The easy-to-use tools on Label Engine get your songs to the people who matter most.
You can instantly upload your music to Apple Music, Spotify, Beatport, iTunes, Amazon, TikTok, YouTube, and many other digital stores and apps.
They handle royalty collection, and have a simple business model.
Independent musicians should use label services like this!
With Label Engine's royalty accounting system, you can pay your artists' bills in seconds instead of hours.
#19. Uniqueopia

With just one click, you can get your music on more than 150 streaming and sales sites.
Included is YouTube monetization
Through Uniqueopia, you can get your music on all of the biggest streaming and download sites, like Spotify, Apple Music, iTunes, Amazon MP3, Google Play, Deezer, and many more.
You can see how your fans feel about your music at any time by looking at daily sales trends and statistics.
This music distribution service is great for your music production.
#20. National Digital Aggregator

Want ot get your songs in front of music lovers across the globe?
National Digital Aggregator is a great distribution network!
Digital distribution of music content on all of the most popular music services, including Apple Music, Spotify, Amazon, Tik Tok, Yandex, YouTube, BOOM, and more than 100 others.
National Digital Aggregator is one of the biggest companies that sell digital music on the market.
Your personal account makes it easy for you to work with releases and manage your content.
#21. Music Gateway

Music Gateway is an all-in-one platform for music services that gives musicians and struggling artists access to tools and products.
Just like Sound Exchange, they have free service for independent artists.
Music Gateway is one of the best-known companies that helps promote music on popular streaming services like Spotify, Soundcloud, Deezer, Apple Music, and many others.
Put unlimited songs out without hidden fees!
Most people know them for their services in music promotion, artist development, and licencing, but they do a lot more than that.
This is the only company I would recommend aside from Boost Collective.
They marketing expertise lets them get you on major stores!
#22. Repost by Soundcloud

SoundCloud found a new way to get more sales revenue!
They created Repost By SoundCloud as a way to get you heard.
When you use Repost by SoundCloud, you'll get some of the following benefits: Digital Distribution.
Send your music to more than 25 stores, including Spotify, Apple Music, TikTok, and more.
YouTube Content ID lets you get paid when other people put your music on YouTube.
Their Youtube monetization and YouTube content ID makes it one of the best DistroKid alternatives.
Do you have music you're promoting post-release?
Submit your song, if I like it then I'll add it to my Spotify playlist. 👇

#23. Hola tune

What us Hola Tune?
The music distributors are aggregators who make it possible for artists to get their music out to people all over the world.
Get on all online stores.
HolaTune has three ways to distribute your music.
As you can see, the free option has fewer benefits, and HolaTune takes 30% of your royalties from music streaming sites and YouTube.
Most free music distributors take a big cut of the money you make from sales and streaming of your music, or you have to sign an agreement with them that lasts for several years.
#24. WorldStar Distribution

As an independent musician, it can be hard to get your music into the best online music stores.
The distribution service from WorldStar HipHop makes it easier than ever to stay in charge and saves you time and money.
They only charge $1.99 a month for access to all new music.
They do take 80% of what you make on YouTube, so keep that in mind.
#25. Amuse Distribution

Amuse.io is a company that sells digital music and lets you upload your songs for free.
Artists get to keep all of their royalties, and Amuse doesn't charge you anything or take a cut.
The company works with platforms like Spotify, Apple Music, Youtube Music, Amazon Music, Tidal, Deezer, Napster, Shazam, and Claro Musica.
Major Streaming Services: You will be able to upload your music to all of the major streaming services, including Spotify, Apple Music, Deezer, Shazam, and others.
Amuse has released an entry-level Pro version with many extra features that costs $60/year.
Still, the apps are the most important thing.
The programme is completely based on data, and between $300,000 and $300,000 was given to artists from its funding sources.
Commissions are part of the advance fee.
The artist keeps all the money from royalties.
They also give an advance based on how much the stream royalties were in the past.
This Best/Worst comparison is based on their paid versions, not their free ones.
Amuse began as a free app-based service for getting music to people.
#26. Labelcamp

Apple Music, Spotify, and the Merlin Network all use Labelcamp as a Preferred Delivery Partner because they trust it.
It sends music to a huge number of music services, databases, and groups.
Labelcamp also has a version called "white-label," which makes it easy to use in a self-branded environment.
#27. Musixmatch

With a new service called Musixmatch Pro, Musixmatch is getting into the business of distributing music.
Over 500,000 artists, like Drake, Billie Eilish, The Rolling Stones, Dua Lipa, Jay-Z, and Taylor Swift, now manage their lyrics directly through the platform.
When it comes out in the fourth quarter of 2021, the new service will be a self-service platform for "all music creators and professionals."
#28. ONErpm

You don't have to pay ONErpm to get your music out there, but they do take a 15 percent cut.
There are also no costs to add new stores or to close them down, which is great.
ONErpm does take a 15% cut of your music sales, which is fair because you can't have your cake and eat it too.
Artists find label deals from these types!
Once you choose a release date, you can start taking pre-orders one month before that date.
#29. TAXI
Taxi Music is more like a broker or middleman that takes work from creators and sends it to music publishers or labels.
To be a member of Taxi, you have to sign up and pay $299.95 per year.
After you sign up, you have to upload songs on the first and fifteenth of every month.
They also so playlist promotion, sync licensing, connection to independent labels, etc.
The business intelligence from sync licensing is highly effective!
Do you have music you're promoting post-release?
Submit your song, if I like it then I'll add it to my Spotify playlist. 👇

#30. Audiosalad

AudioSalad is the best choice for artists, record labels, and distributors around the world who want to reach more people and make more money.
Their Youtube monetization is highly effective, not to mention creative services.
A powerful engine that makes content delivery as fast as lightning.
Distributing the best digital services in a way that is both competitive and clear.
If you never get a record deal, at least you can appear in online stores with this tool.
Fair terms so that you can get the most out of your downloads and streams.
I hope you enjoyed learning about all the DistroKid alternatives!
Join The #1 Platform For Music Artists.
We're starting a revolution - and putting music artists (like you) first.
Boost Collective is a free-forever music distribution platform. Upload unlimited releases to 150+ stores and platforms and keep 100% of your earnings.
You'll also get free playlist promotion, cover art creation, and much more!
Join Boost Collective for free here.