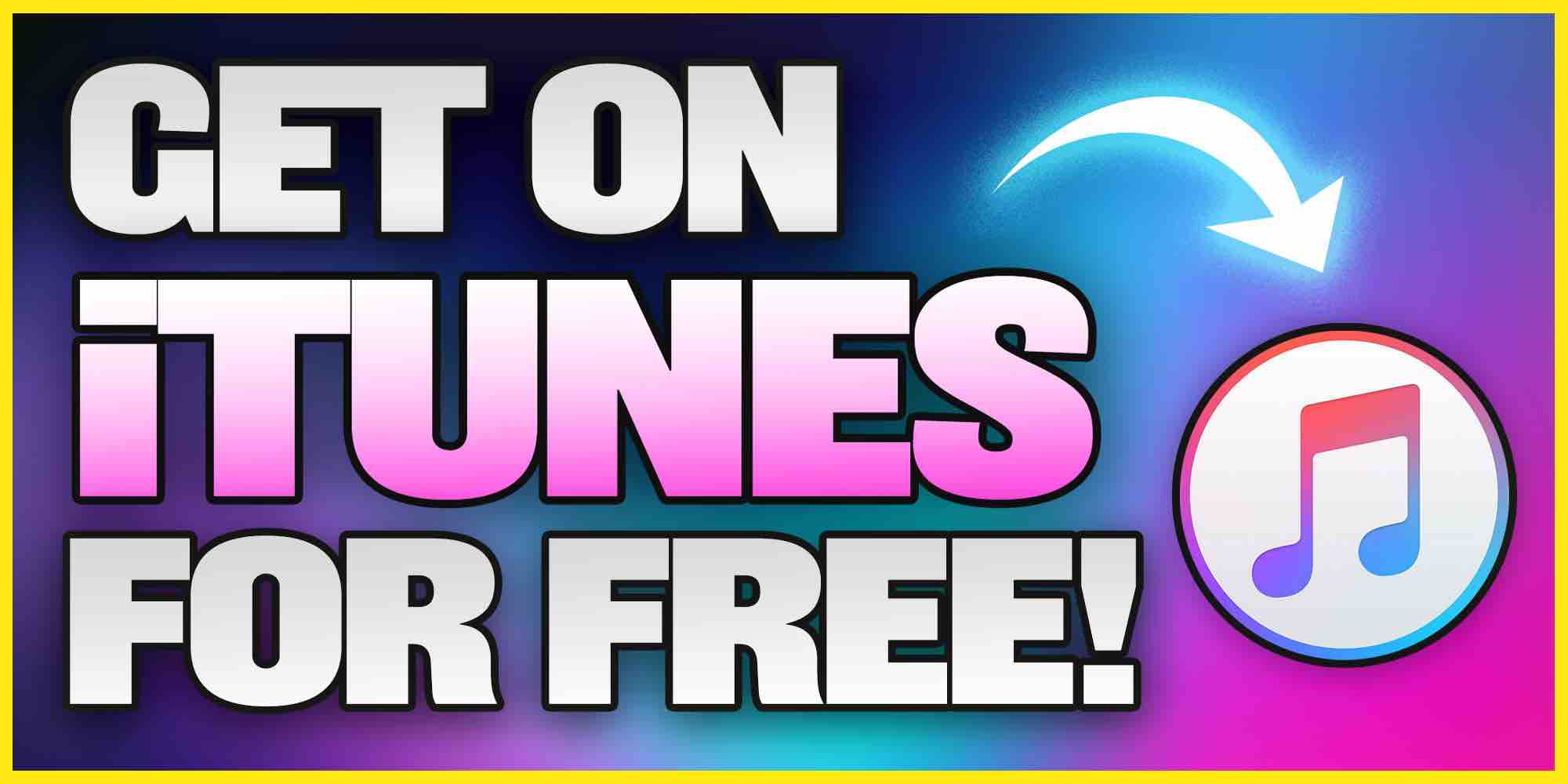 Use Boost Collective's free music distribution platform! Distribute unlimited songs to 150+ stores/platforms, and protect your content with Content ID - while also keeping 100% of your earnings. Use this upload form to distribute your single now:
Tap below to get content ID distribution today! 👇
Boost Collective is the #1 trusted source of music distribution for artists - You can protect your content and earn royalties whenever it is being used. Enjoy!
Get Your music on iTunes for Free
When it comes to selling your music…
There's no denying that iTunes is one of the leading industry standards for digital distribution.
With a library of over 50 million songs on Spotify and Apple Music/iTunes, Boost Collective is a major player in the music industry.
If you're an independent artist - this is the thing for you.
It's the best way to upload your music and sell it within a few days.
However, as with any digital platform, iTunes isn't easy to break into…
Many musicians have found success by releasing music to iTunes.
The question is HOW to release it onto iTunes/Apple Music.
You want to release at a low, affordable price, and have a plan for promoting the upcoming release and their back catalogues…
Have no fear. I am here, with your solutions.
6 reasons you should use Boost Collective to upload music to iTunes:
You don't spend any money to get on iTunes Store

Generate an international standard recording code

Free cover art creation

Get on ALL online stores

Generate a song universal product code

Select a custom release date
In this article, you'll learn how to successfully distribute your music to iTunes.
Fastest distribution for iTunes

Not all distributors are the same in terms of speed.
You'll have to submit your music to iTunes once you've released it.
Some distributors can do this in hours, while some weeks.
The fastest iTunes music distributors are:
Boost Collective

iMusician

SoundCloud Distribution
You don't pay a flat fee, just send your songs and release music for free!
CD Baby charges wayyy too much to get songs out there.
Free distribution is much more practical.
You'll have to submit your music to both Apple and iTunes's official websites, and you'll also have to do this for each of your songs.
Since the distributor takes care of this, all is good.
Once your songs are live on iTunes, it will be live on other popular digital music stores like Spotify, Google Play, Amazon Music, & Pandora.
How to Claim Your iTunes artist account

You can release any song or album you like, but you don't know where to start?
It's an important aspect of Free Music Distribution!
Well, you are in the right place.
Once you upload your music to iTunes - you must claim the songs in order to earn money.
How to claim your Apple Music artist account:
Sign into iTunes/Apple Music

Click the request artist page and input the artist link

Tap your album/song release

Select your role and fill in the required information
Create your music career from the ground up by claiming your songs!
Other services such as Boost Collective will upload your music but you must do the rest!
All music services are different.
Youtube Music can be released in seconds, but Apple Music is different.
Whether you are a musician, a producer, a songwriter, or a record label executive, you must claim your artist profile.
This is the only way to manage your music, upload your tracks, sell downloads, and view your statistics/performance data.
You can get your musician profile by either emailing your record label or by generating a new account.
This is a very simple process and can be done quickly.
Sign Up for Apple Music for Artists

You can sign up to Apple (iTunes) easily.
Go to the App Store on your device and search for "iTunes." On the right corner, click the "Sign Up" button.
Enter your first name, last name, address, city, state/country as well as a phone number.
Select "I accept the Terms of Service and Privacy Policy" and then click the "Sign Up" button.
If you want to get started with your brand new iTunes artist profile, you can now sign up with Apple account!
Head over to your Apple ID account page on https://itunes.apple.com/ Click on "View My Account" in the upper-right corner of the page.
A pop-up window will appear, click on "Claim This is a New Account" at the bottom of the window.
You will then be redirected to a new screen where you will be asked to enter your Apple ID and password.
How to Promote Your

Music On iTunes
The iTunes platform is not the easiest place to get noticed. Yes, there are tens of millions of listeners but that doesn't necessarily mean they share smaller artists work well.
There isn't that social aspect like Spotify (promotion/editorial playlists, friends, profiles, etc)
It's not easy for independent artists to get their music heard.
The good news is that there are many things you can do to help your music get discovered faster.
Here are my best tips on how to promote your music on Apple Music.
How to Sell More iTunes Music

One of the most important things to remember when releasing your music on Apple is that you'll have to know what you can charge for.
iTunes pays for every purchase.
Apple Music pays for every stream.
If you charge $0.99 per song, for example, you're leaving almost all of your potential profits on the table.
Musicians only make a portion of the iTunes tracks… You need to think bigger!
If you also decide to include bonus tracks or extra content on your album, you can charge more for these extras!
With this strategy, you're incentivizing fans to purchase the full album by rewarding them with more music for their cash.
This is a great way to boost your iTunes sales, not just on iTunes but all the music contributors.

This image above (with the portable music studio) ☝️ is the BEST resource for musicians!
It's
astonishing
that
such
a
sizable
booth
can
be
folded
up
and
moved
with
such
ease,
then
re-erected
anywhere
you
choose
using
a
home
recording
booth. It's literally like having your own music studio, in a bag!
Buying this $450 booth saves you thousands in studio time fees.
Here are the benefits of this portable music studio:
This

little

studio

booth

is

ideal

for

use

in

tight

quarters (dorms, rooms.)

The

soundproof

booth

is

useful

for

reducing

echo

and

other

background

disturbances

The

end

result

is

perfectly

dry

and

clear

vocals

You save thousands in studio time and specific equipment

The
goal
of
every
recording
session
is
to
capture
a
dry,
noise-free
signal,
and
a
portable
voice
booth
is
the
perfect
tool
for
doing
just
that!
Instead
of
having
a
voice
booth
permanently
set
up
in
a
studio,
you
can
simply
fold
it
up
and
put
it
away
when
you're
done
using
it. It's your own music studio!
Ever since my producer bought one of these... Life became 100x better.
Just tap here to learn more - this might just be for you!
How to Promote Music on iTunes
It can be a good idea to pay for some of your promotions on iTunes.
3 Ways to promote your own music on Apple Music:
Run an influencer campaign

Get some blog press

Set up Facebook ads
Promotions will bring your music to the attention of new users and can get you some extra sales if they decide to download the song after it has been played on a radio station or podcast.
There are different kinds of paid promotions depending on your budget and how much effort you want to put in.
Some of the popular kinds of paid promotion for music on Apple include but are not limited to influencers, running ads and shout-outs.
#1. Run An Influencer Campaign

An influencer program is the best way to get your music promoted on iTunes!
You can sign up with a program like Infuensive where you can find music curators and influencers from all over the world.
When you're signed up with one of these programs, you can choose which types of influencers you want to work with!
You can choose to work with a popular influencer that has a large following or you can choose to work with multiple small influencers in many genres.
Influencers have SUPER dedicated fanbases.
Another great thing about working with an influencer program is that they already know the game plan.
They're already familiar with the iTunes platform and are familiar with how to effectively promote their music.
Therefore, you can count on them to help promote your music in the right way!
#2. Submit Blog Entries for Your Music Online

If you're an artist that wants to promote your music online on iTunes… Get on a blog!
It's a great way to promote your music on Apple Music.
You can write blog entries about your latest music release, and send them to publications.
Additionally, you can also include iTunes links in your blog entries where you discuss your music on Apple or add links to your tracks and albums on Apple Music.
This is a great way to get your music on Apple Music and get more sales!
This technique works for all streaming services and promoting music videos!
There are many ways you can promote your music.
It just takes a little bit of effort, and you will see the results.
#3. Set up Facebook Ads toward Streaming Services
Facebook ads are an effective way to get your music out!
Compared to Spotify curated playlists, the apple doesn't have good curated playlists.
This is why it's important to spend your advertising budget on direct-to-consumer marketing channels.
Your apple music library needs to get heard!
Facebook ads are a great promotion for the iTunes Store app.
This is how record labels promote their music.
Growing Your Audience on iTunes
As you promote your release on iTunes, you'll need to grow your audience.
The best way to do this is by actively promoting through social media platforms and sharing your album on all the streaming services (SoundCloud, Amazon Music Unlimited, Instagram, Youtube Music and/or Spotify accounts).
Another great way of promoting your release is music videos, they can be as expensive/cheap as you want and can get your music heard, while also entertain fans.
Build a large, engaged fanbase by actively promoting your music on all of the major streaming platforms, and you'll not only grow your audience…
But you'll also build credibility by sharing your music online with a global audience.
You can also add "iTunes Reviews" to your music page on iTunes.
These reviews can be written by fans —but also by experts in the music industry.
Because they have such a deep knowledge of the music business, these pros will be able to offer constructive feedback on your music.
Upload your music to Napster Spotify, Apple Music, TikTok and 150+ other stores and platforms for FREE:
Boost Collective is the #1 up-and-coming music distribution for artists, letting you put your music out there for free.
Ask For Lots Of Reviews

The next thing to do after submitting your music to iTunes is to get some reviews!
The key to boosting your iTunes sales and earning more money is positive reviews.
3 ways to boost your iTunes reviews.
you can leave a review for every song on iTunes once you've purchased the song

ask your fans to leave reviews

Host a giveaway and make for reviews
You should do iTunes Match for your music.
Positive reviews will help you boost your iTunes sales because it highlights your music on the platform.
You'll get a boost if Apple sees that you're producing revenue with your music. Through their sales and streaming reports, they will be able to see which artists are actually selling music, and which ones are uploading lossless audio.
Why?
Since Apple takes a small share of all sold music but they'll also increase your fans' trust in your music.
Trust is key for every business, and it's even more important for musicians.
If your fans trust your music, they're more likely to purchase your albums which will make selling music a breeze.
iTunes has a great purchase economy, bringing you more revenue than through conventional streams.
Do these steps and I PROMISE you will see growth.
Connect With Other iTunes Artists

One of the best ways to grow your iTunes sales is by following other artists who have released on iTunes.
This is especially important if you're looking to release an acoustic album.
Acoustic albums tend to sell less than their electric counterparts, and following other acoustic artists on iTunes can boost your sales.
Collaboration projects 10x success rather than 2x.
You can also look for artists who have released other songs on iTunes.
Visiting other artists' pages on iTunes is also a great way to learn more about how iTunes works.
These pages provide you with tips, tricks, and advice from other artists who have been released on iTunes.
There's technique and skill when it comes to a successful iTunes song release, the more you learn the better.
One of the best ways to get your name out there is to associate with other artists who've already achieved success with their music!
They may have access to radio stations, blogs, etc.
The beat feature for collaboration is that your songs will get more promo juice.
When you're just starting, try to connect with other musicians that are also trying to build their fan base.
You should connect with them on social media, and exchange links to your music!
Why Was iTunes Renamed As Apple Music?
Tunes went through a lot of changes!
Here's the full history of why iTunes changed its name:
The complete timeline of iTunes
iTunes launched in 2001

iTunes store launched in 2003

Itunes radio launched in 2013

iTunes remained as Apple Music in 2015
You could always buy music on Apple Music, but the way you listen has changed.
It used to be download heavy, but now you have full access to streaming.
In this blog, you'll have a FULL understanding of the Apple Music platform.
#1. iTunes launched in 2001
The iTunes release date was in 2001 that Apple launched its music service. This was the age of MP3 Players, not high quality wav format like we have now.
The same year, Napster had shut down and people looked for a new way to store their music.
You could see iTunes Match the consumer issue of no music!
With you iPod touch, fans can access offline listening for your longs in lossless audio.
At this stage CD baby was not relevant.
But, to their pain, they found that they were not able to do so without any copyright issues.
Apple's service provided a way out of all such issues by letting users store their music in their own iTunes accounts.
#2. iTunes Store launched in 2003
The iTunes Store is the place where users can buy songs or albums.
It was launched in 2003, and the same year, Apple also announced that it would work with the music labels for selling songs.
Spatial audio and the library tab was introduced.
This service allowed artists to be paid through the iTunes Store for every song that users bought.
The best feature was daily stats and the ability to download music easily.
#3. iTunes Radio launched in 2013
iTunes Radio is a music streaming service by Apple.
It is available on iOS devices, Mac, and Apple TV.
It's not really radio stations... But it's not far off.
The service lets users listen to a specific genre of music for free, or they can pay a particular amount for unlimited streaming of the song.
With the launch of iTunes Radio, Apple also gave a new look to its music app by introducing a new tab called 'For You'.
This tab includes suggestions based on the music preferences of the user.
The same year, Apple also launched its streaming service.
With this service, users can also stream music without having to store it locally.
The only thing they need to do is to upload their songs to the cloud.
#4. iTunes Renamed As Apple Music
The biggest reason behind the creation of Apple Music was to solve the problem of finding and keeping music in one place.
Why did iTunes change its name?
When Apple revealed its new music service back in 2013, it did not reveal the name. To let users know what it was going to be called, the app was renamed from 'iTunes' to 'Apple Music' in July.
Now you have access to the unlimited music library!
You were finally able to upload music as an independent artist, but it got messy.
iTunes used to include books, podcasts, etc.
Instead of using the name iTunes, the company decided to change its name completely.
It was a very difficult task, but Apple has managed to do it successfully.
Apple Music is a very useful and convenient app that you will surely enjoy using.
How Much Does Apple Pay Featured Artists?

Tunes is a pretty lucrative avenue compared to other platforms!
According to public records, Apple pays its featured artists an average of $0.006 to $0.086 per stream.
Apple doesn't disclose the amount that artists receive for every stream, but it's enough to make a living.
Apple Music pays artists based on the number of streams their songs get.
Major label artists get more money on Apple music than indie artists.
This is based on licensing deal signed by hip hop labels.
One of the reasons Apple pays more than Spotify is because the platform is subsidized by Apple's other product sales.
They don't care about profit margin nearly as much as Spotify.
Because of this — you'll see higher earning potential.
Some artists complain that the pay is really low…
But when you factor in the number of tracks circulating in the iTunes library, this is more than fair.
How Exactly Does Apple Music Pay Artists?
Apple pays its featured artists as a percentage of the money made through their songs.
How does Apple Music pay artists?
The company explains that the percentage is based on an equation that takes into account both how many times an artist's music is played and the number of people who pay for subscriptions.
Apple Music is paid monthly and the money goes to artists.
It's a great platform to sell music compared to other streaming services.
Apple also has an agreement with Universal Music Group, the largest music label, which means that its featured artists will get compensated from both the Apple Music subscription and track sales.
Apple also pays its featured artists based on their popularity, as well as with exclusives.
Example: Chance The Rapper had an exclusive $500k distribution deal.
Popular artists get paid more for every stream, so it's smart for Apple to advertise popular artists prominently.
Join The #1 Platform For Music Artists.
We're starting a revolution - and putting music artists (like you) first.
Boost Collective is a must-join platform for music artists.
Join the rebellion! and get free music distribution, free music promotion, and more.
We're on a mission to change what is possible in the music industry and we need you!