how to use youtube ads for musicians, easily
Knowing how to use Youtube ads for musicians is important.
It'll help you grow your music career and get your music video more views.
Read this FULL blog... Guaranteed you'll learn something new & useful.
Here are the different styles of YouTube ads for musicians:
| | |
| --- | --- |
| Type of Google ad | When to launch campaigns |
| Search ads | Uploading song covers or parodies |
| Display ads | Cheaper to promote this way |
| Shopping ads | Selling physical CD products |
Now let's get started!
Almost every music artist has dabbled in advertising to some degree.
But the question remains - should you use YouTube ads (Google ads) to promote your music video in 2021?
Short answer: yes you should use Google Adwords as an indie musician.
Google Adwords is an effective tool to increase your view count and fanbase for your YouTube channel music video. Just need to sign into YouTube studio and start running YouTube ads, and you can see expansion in your audience.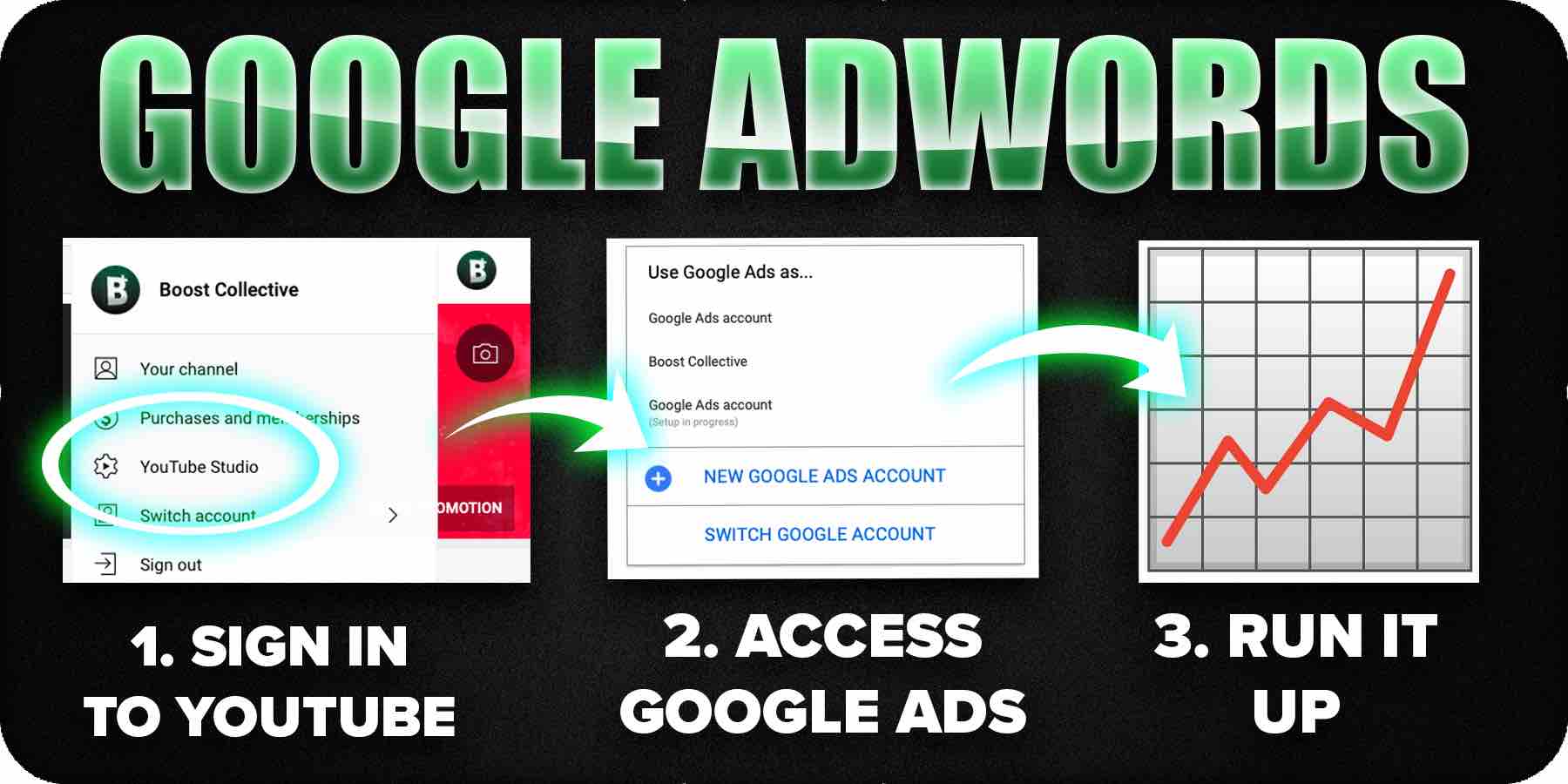 Since I've been using Google ad words for a while I've noticed something.
So long as you optimize the ads for your music properly then you'll have ZERO issues getting exposure.
Just note: over time, YouTube ads have gotten more expensive.
That's only because other artists are starting to realize how effective it is to promote your music videos in YouTube Studio.
Everybody is hopping on the bandwagon, that's how you know it's still effective!
It's also a good idea to leverage the free music promotion you can get with the Boost Collective platform.
It's a must-use for any artist, there's tons of value!

how do I run a Youtube music ad with?
If you're new to the YouTube advertising space, it can seem like a daunting task.
Even though YouTube campaigns APPEAR to be complex - it's really hard to set up a Youtube ad!
Setting up YouTube ads is easy. Just log in and select the YouTube studio button at the top right of the home page. Locate the music video you want to promote- tap it and then Google ads will open. Now you're good to go!
Set up an account (it takes 3 minutes) and link your payments for advertising.
Are you good to go promote your music video?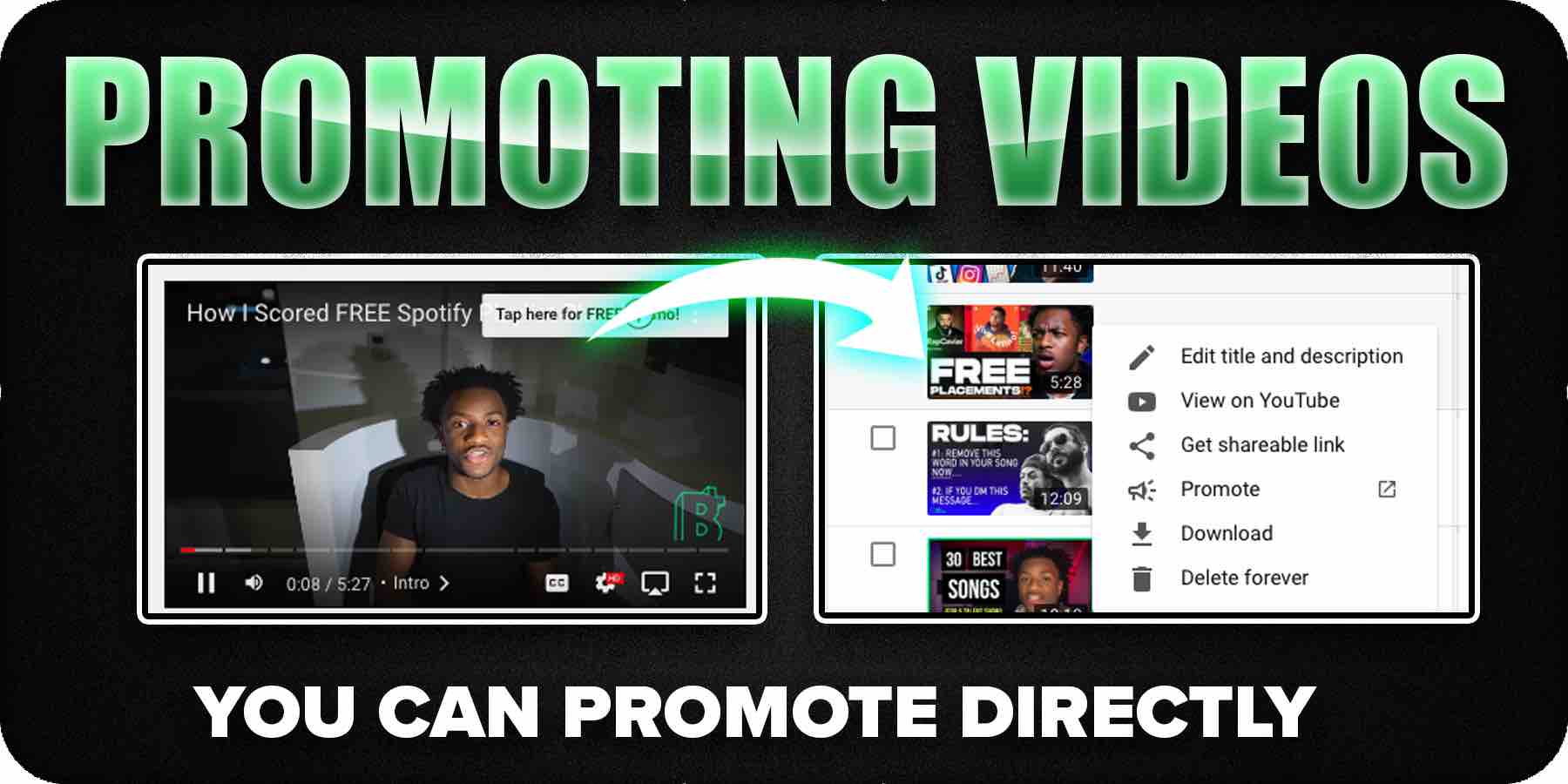 You can promote your music within minutes and any video I need to turtles as well.
Here are the 15 steps to optimize your music video Youtube advertising campaign:
Select the "product & brand consideration" campaign

Select "influence consideration"

Name your Youtube advertising campaign (example: SongName $15/week)

Select your budget and campaign duration (for example: $5/day for a week)

Select the locations for your Youtube advertising (US, Australia, etc.)

Select " expanded inventory" for MAXIMUM reach

In "related videos" link FAMOUS songs similar to the one you're promoting

Select age demographics for the Youtube advertising (if necessary)

Select audio segments (example: Music Lover, Rap Fans, etc.)

Select topics (example: Arts & Entertainment --> music videos)

Select bid cost (I like $0.01/view for MAX exposure)

Link your Youtube video

Set ad to "skippable in-stream" ad for lower CPV

Create a CTA (call to action) and set it to "Listen Now"

Write a headline (example: New Rap Banger!)
These are pretty effective methods - guaranteed to get you heard!
Can Lyric Video Be Monetized?

Lyric videos can easily be monetized on the YouTube platform.
This means if you are a musician and you don't have the money to hire a music video Director… You'll be fine.
You can just either get a Free Music Video Visualizer from Boost Collective or make your lyric videos and upload them.
As long as you reach the YouTube monetization threshold for views, then you'll be fine to earn all of your royalties as normal.
In fact, little videos are a great method for artists that have a low budget, it's just as amazing as Free Music Distribution!
How to run a youtube video a/b test
A tip to optimizing your YouTube ad campaign is to run MORE than one video from your official artist channel to promote.
Have these campaigns running at the same time!
This is called an A/B test.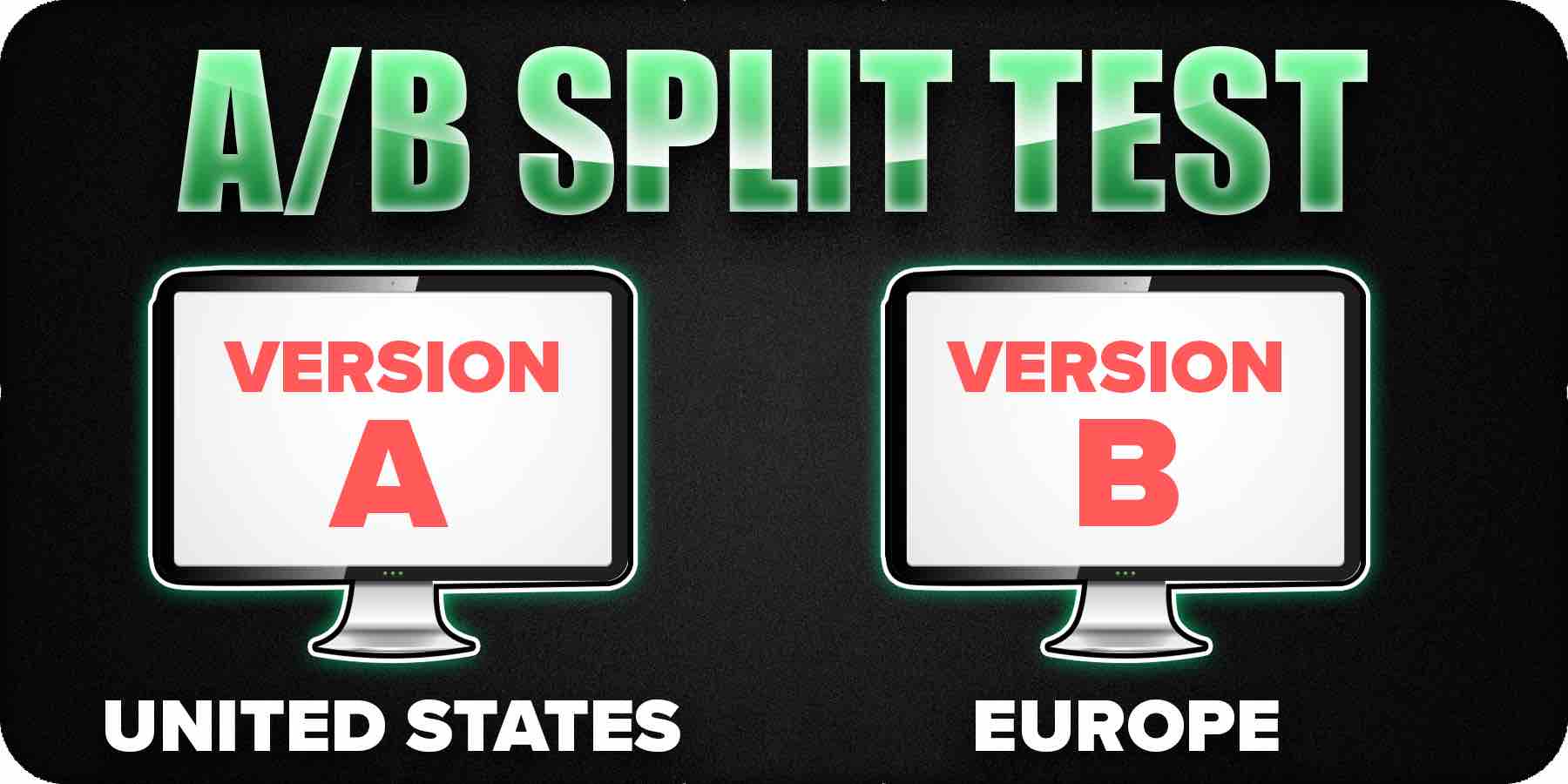 The A/B test method lets you test which music video gets the highest impressions and views through your YouTube ads.
After that, you can put more money into the video ad with higher results.
When you promote your music on YouTube channels, not every music video will crush it... 😬
I know a lot of indie musicians don't wanna hear it... But it's the hard truth about managing your budget and ad-spend as a businessman.
It's important that you test which style of YouTube ad campaign works EARLY and just let the effects compound!
Is Youtube a good platform for musicians?
In the battle of streaming platforms - should focus your time and energy on your YouTube channel?
Or instead, put that budget towards Spotify or Apple Music promotion?
This perspective will change how you look at video ads and YouTube channels in general:
YouTube is an excellent tool for music artists to build their target audience and fan base.
YouTube analytics & YouTube advertising give musicians the ability to promote their music videos and YouTube channel contact with ease!
I don't like that, musicians can monetize through their on-demand music access on YouTube.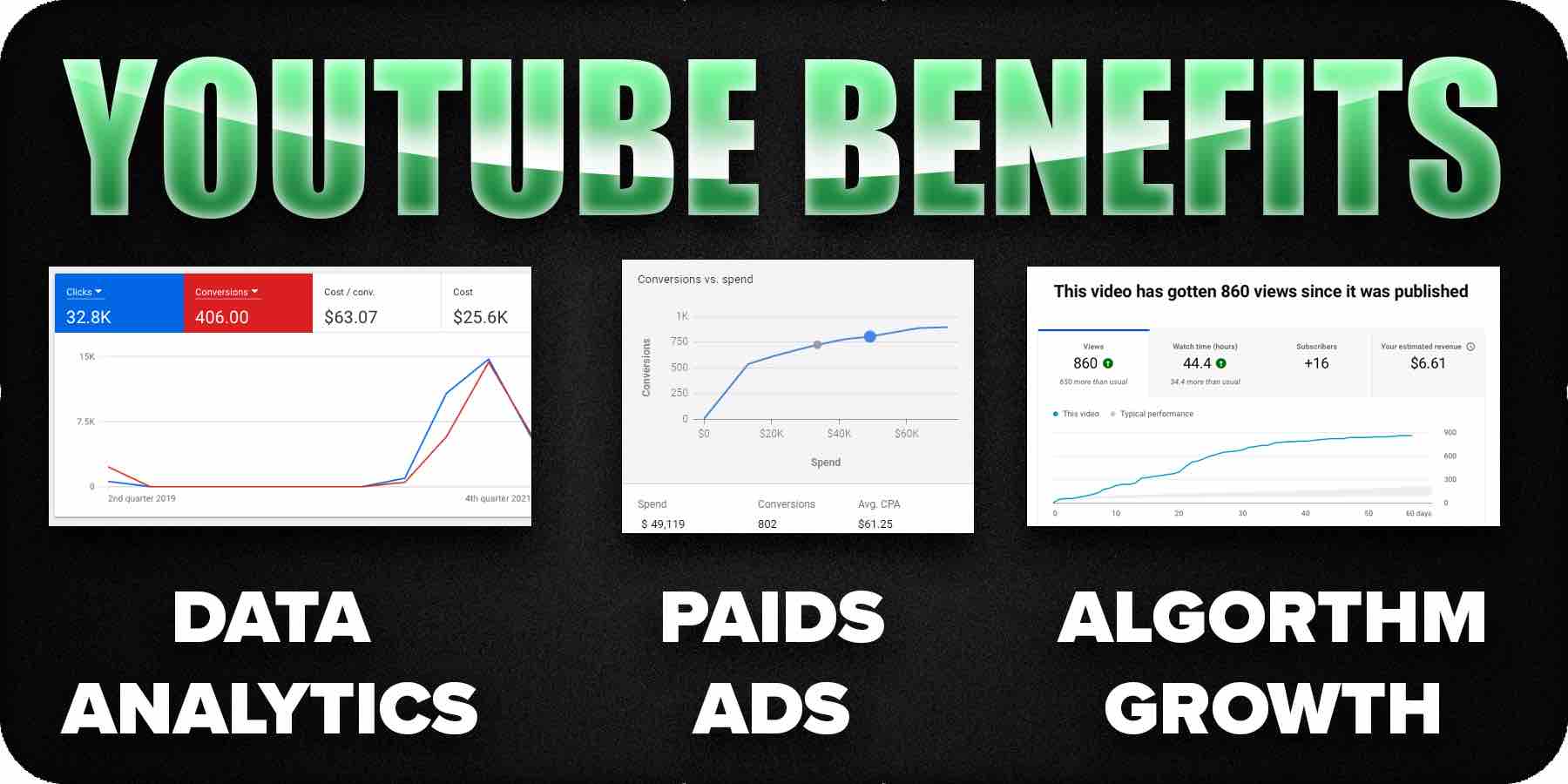 Just how many more people use YouTube over Spotify?
Since YouTube is a FREE platform, naturally the total accessible market you can direct toward your YouTube channels is freaking huge!
By putting out YouTube videos CONSISTENTLY day in and day out...
You're guaranteed to garner a hella algorithmic push to your YouTube videos. It's all part of your music video release strategy.
That said, it does take time to build up your YouTube channel as a music artist.
For reference below is an image of my very own YouTube channel and the results I'm getting so far: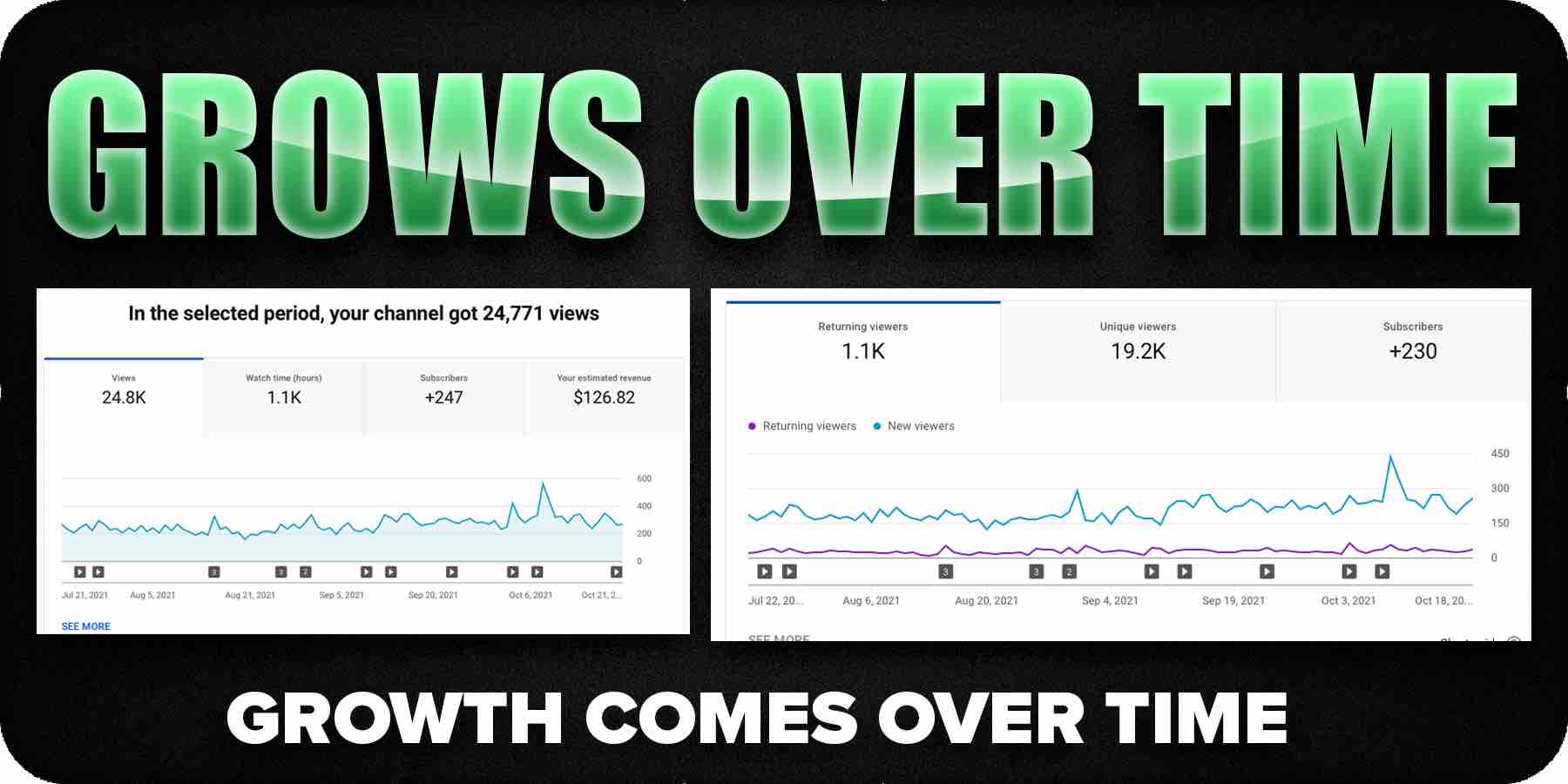 (Just note: I don't promote much on social media platforms.)
Aside from the occasional email blast, most of the people watching my videos come directly from YouTube itself.
Feel free to look and analyze the data - you'll notice that I'm consistently getting more viewers with every future release.
It's the same thing for you.
With every track added to your YouTube channel, you'll have an influx of OLDER videos get promoted too!
This works because new prospects will check your other music videos and all your songs.
This is exactly how other artists can expand their view count across all of their YouTube videos in a relatively short amount of time.
Youtube vs Facebook music video promo?
Betting into the advanced YouTube video promo... We need to have a common understanding of YouTube advertising.
I've personally helped thousands of independent music artists just like you promote your music video and increase your revenue.
For starters, what exactly is YouTube music promotion, and what should you expect?
Generating hype and engagement to your YouTube music video is the purpose of music video promotion. Youtube music video promotion is defined as the process of building an audience and Fanbase for your music hosted on music.
YouTube music promo is slightly different from social media music video promotion.
YouTube's culture and how users engage with content through YouTube searches in the YouTube link is a TOTALLY different dynamic from other streaming platforms.
Since it's a different platform, the video ads will be different as well.
Promoting a video through YouTube studio compared to Facebook is the simple fact that algorithmic discovery is pretty LIMITED on Facebook/Instagram.
FB Videos don't go medal viral without extensive sharing...
On YouTube though, it's possible that the algorithm can bless your next music video and help you take off.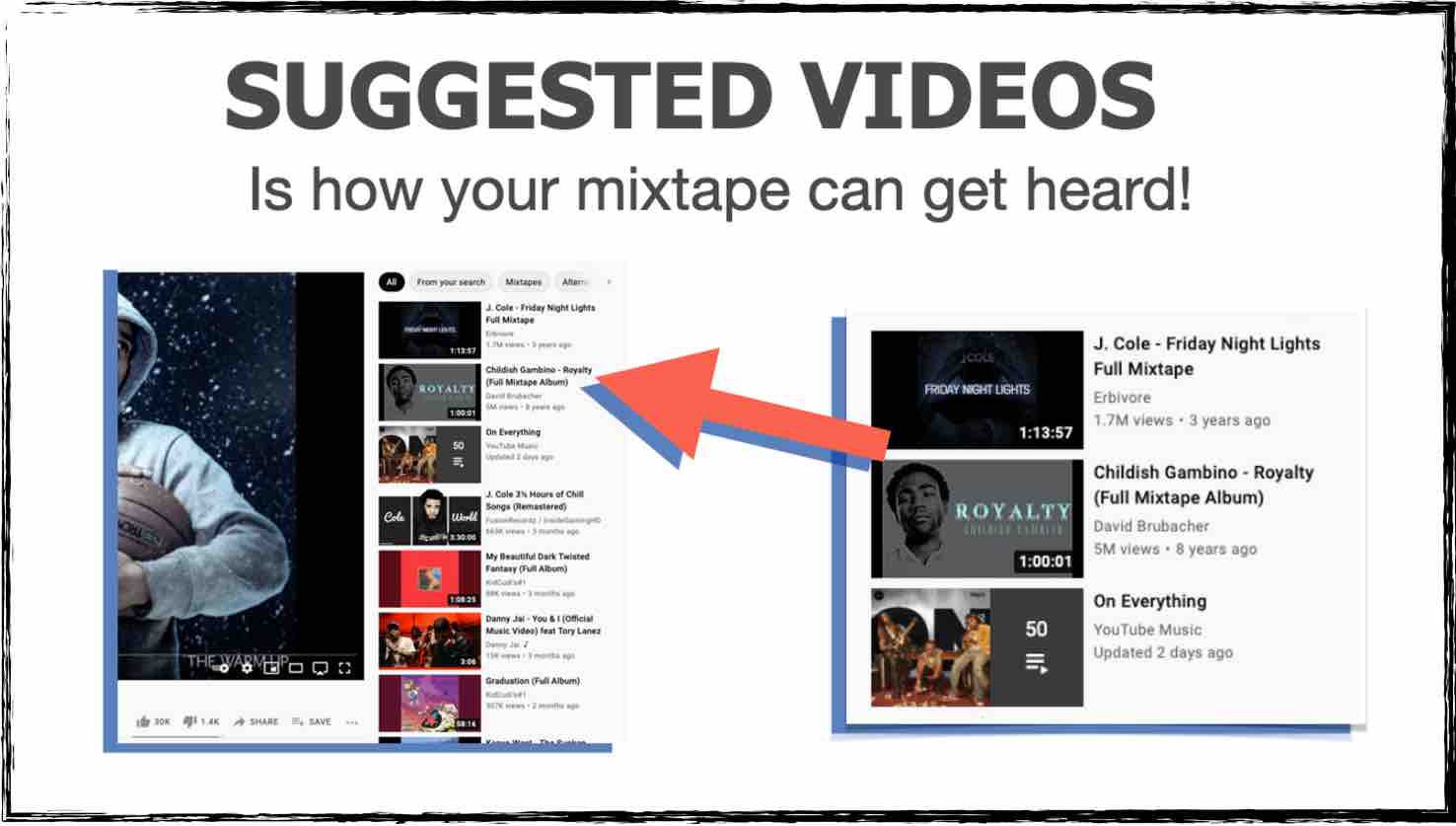 Is my song copyrighted if I post it on my youtube channel?
A lot of music artists think they should get some sort of trademark or copyright certificate.
In reality, you don't need any of that.
The second your song is put together in tangible form (written down, sound recording) then you are already protected by copyright law. This means that any music you put on YouTube which is 100% yours is already copyright protected.
Just note that for songs that aren't yours, you'll have to get permission through some sort of license.
Just put together an amazing music video!
From then on you can start with your YouTube ad journey and truly grow your Fanbase through engaging content.
How do I sell my music on youtube?
Selling your music got easier with the help of distribution platforms - just select a distribution company, then submit your song to them. they release it onto YouTube music as well as general YouTube platforms so you can sell your music.
YouTube has three business models to monetize route official videos:
Subscription model

Advertising model

Live videos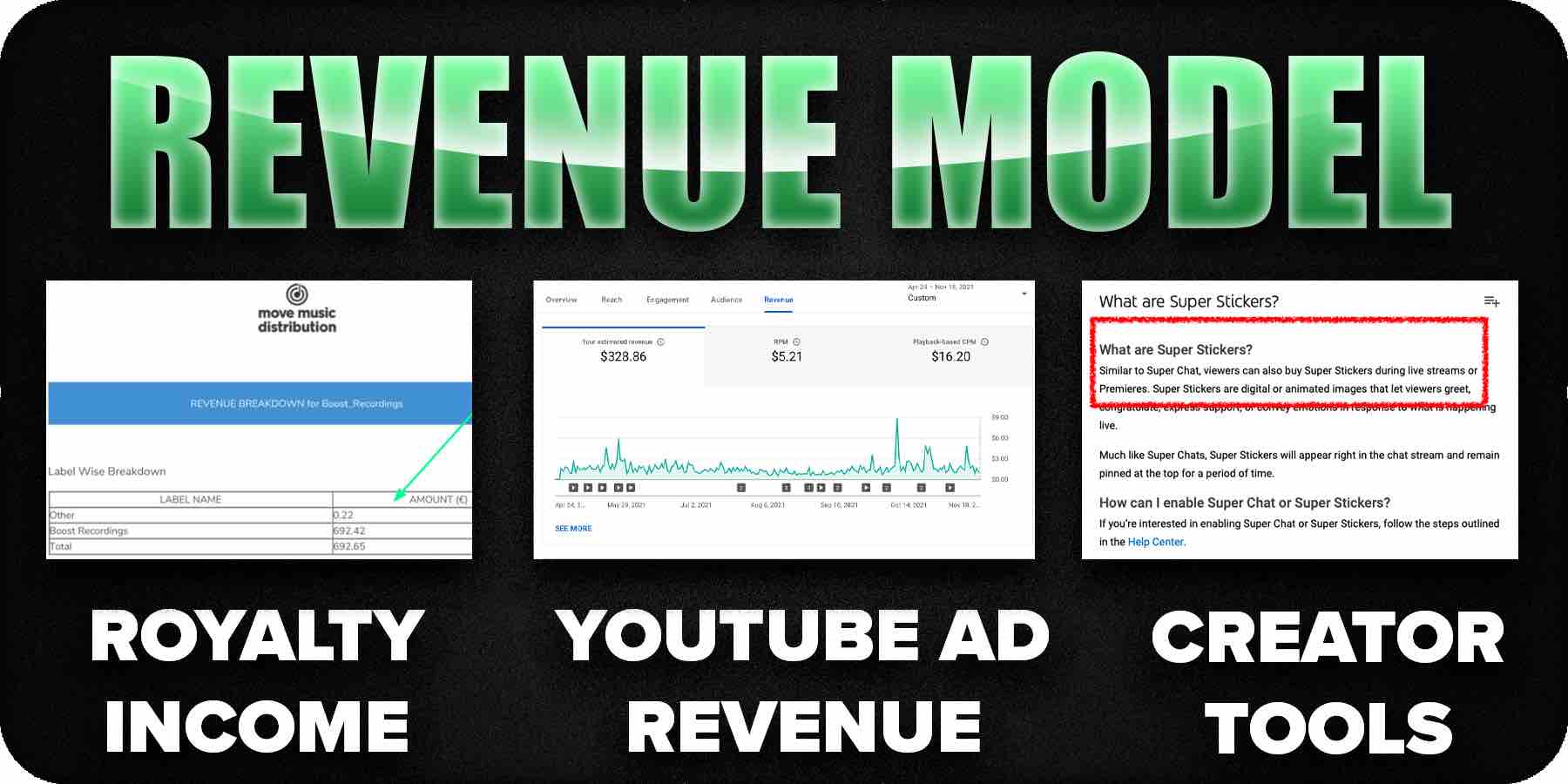 Since YouTube music is a paid software (around $10.00 a month) they'll naturally give you a cut of revenue for all the streams you earn.
This is the same as when artists put their music on Spotify and Apple Music to get royalty income.
Just note that when opening a Google Adwords account and running Youtube advertising - the earnings will NEVER match the amount necessary to recuperate the cost of advertising.
It's strictly a promotional part of your music video release strategy.
Youtube royalty income breakdown 2021
It's not enough to just put your music videos out on YouTube - you gotta understand the monetization structure.
Fortunately, YouTube is generous when it comes to monetization.
YouTube pays royalties to artists via their distributor platform. Just upgrade to a contact ID Youtube Music distribution then collect your royalties. Another monetization option is to upload on your YouTube to collect Youtube ad revenue.
Now as an indie musician which method seems best for you?
Follow these steps to monetize your YouTube music video:
Set up your Content ID with your distributor

Promote your music video over social media to drive traffic

Run YouTube ads to increase your music video views

Release vlogs and behind-the-scenes contact to unlock monetization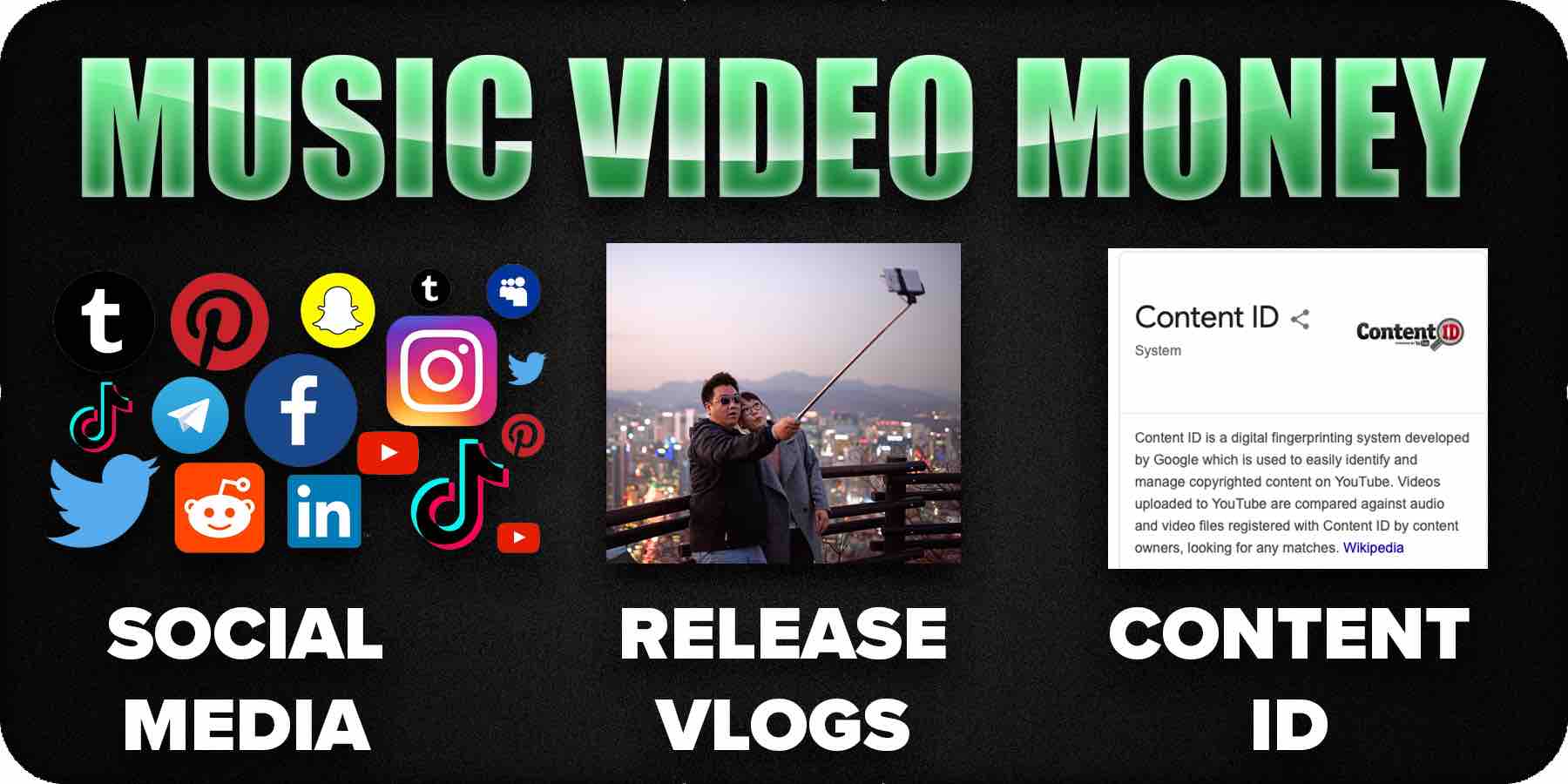 A great solution is to work one on one with an agency that can help promote your music videos.
YouTube advertising is a jungle!
To get music heard you'll have to only optimize the BEST YouTube ads and put together the best new music video just to have a chance of engagement.
Sometimes getting extra help will boost your official artist channel!
Best types of music videos to promote on youtube
Warning: All of your songs are different.
Not all of them are designed to be promoted through YouTube ads.
There are different types of music videos on YouTube, and they each get different kinds of results.
Just throwing money into a new video release doesn't correlate to more viewers.
In fact, it sometimes hurts you when you're building a new audience since it wastes your budget.
The best types of new videos I've noticed that work well with music video ads are:
Super chill music videos

Hype music videos

High-produced lyric videos
This generally makes sense because sad music videos don't inspire somebody to take action.
This explains why when you watch videos or commercials, the music is ALWAYS upbeat!
That's the same kind of energy in a music video that gets people moving!
10 ways to Market Your Music Video (to get heard by fans!)
To grow your YouTube channel and promote your music videos - you'll have to use proper marketing tactics.
Here are 10 ways to market your music video to increase your Fanbase!
Generate a buzz in advance

Host a giveaway for your fans

Request shoutouts from your friends and network

Upload your music video on your artist landing page

Get blog press releases with your music video embedded

Throw a music video listening party

Youtube ads (duh.)

Seek influencer marketing campaigns

Promote it all over social media

Run FB ads to your music video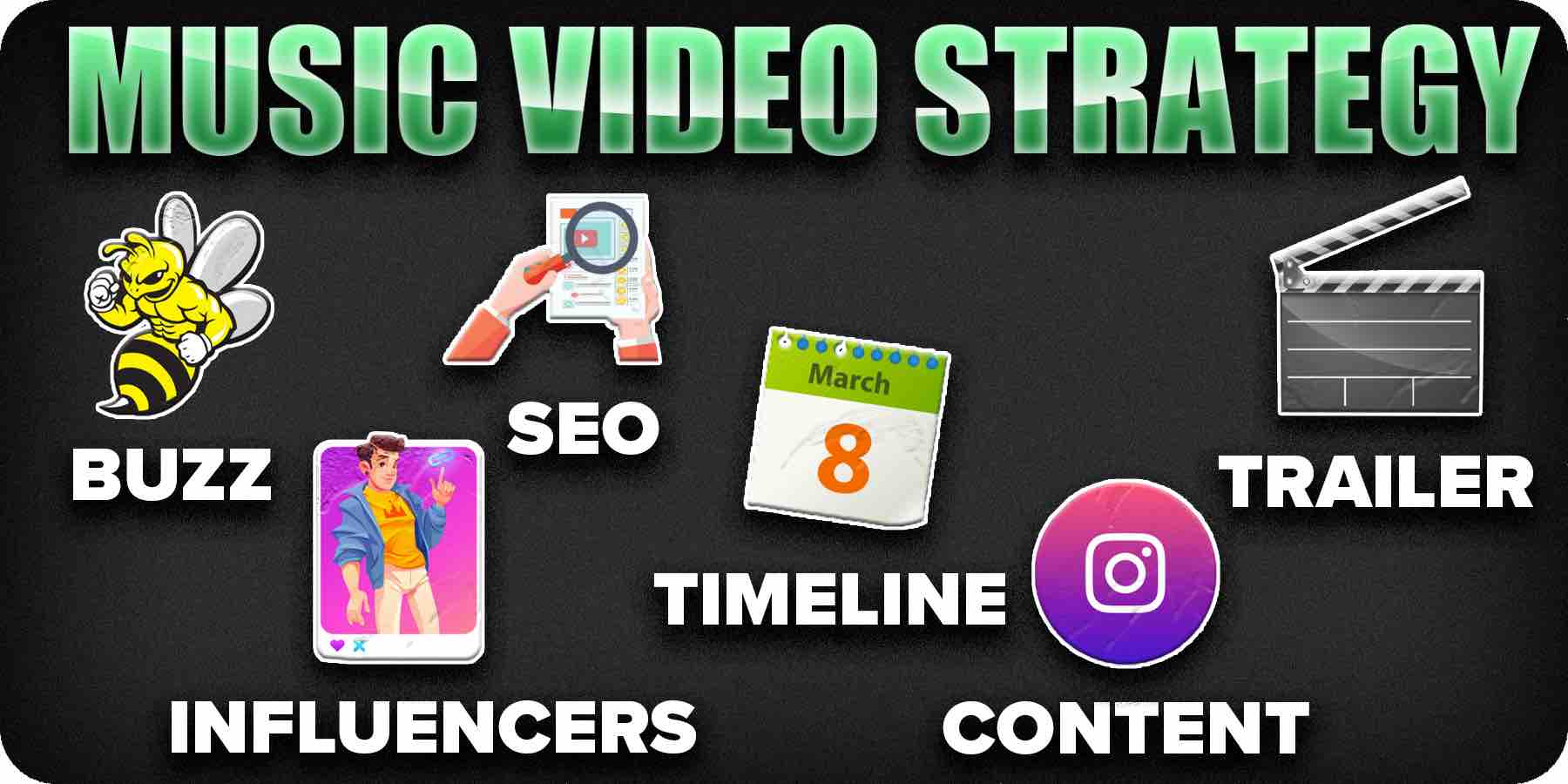 There's a whole bunch of methods you can use to get your music video views up.
Naturally, they aren't all equally effective - depending on the situation you may have to promote your official music videos with different methods.
YouTube advertising is extremely reliable because you can just turn it on and are guaranteed to get your music heard!
However, some of the other music video promo methods can give insane results because you can reach your target audience directly.
How do songs go viral on youtube?
It would be a dream if every single one of your music videos went viral.
Fortunately, that isn't 100% impossible!
There are people out there such as Cole Bennett from lyrical lemonade who goes viral every single time!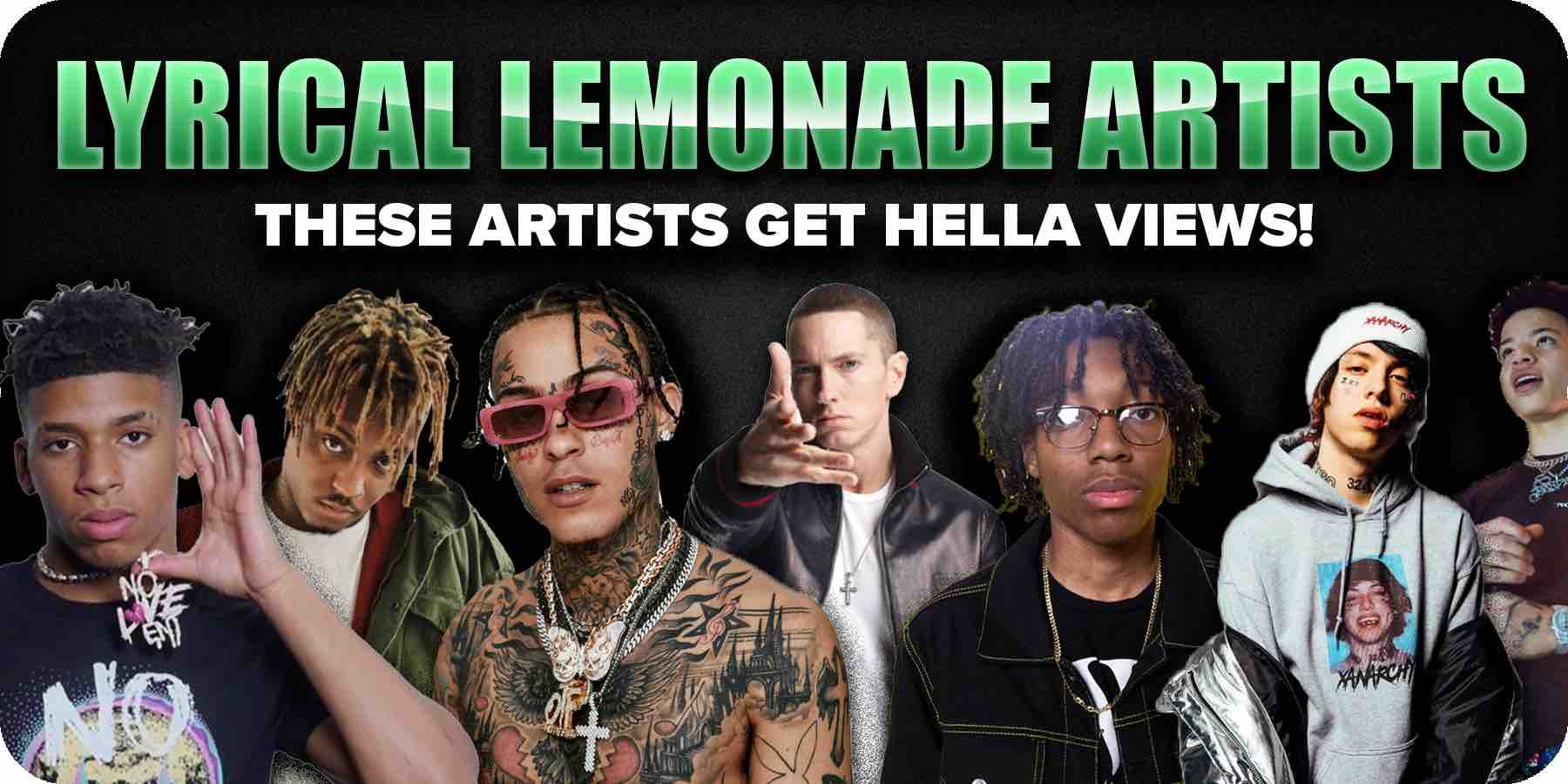 (Make sure to read our guide to land yourself a free Lyrical Lemonade placement!)
I've studied all the different aspects that make music YouTube videos go viral.
Here are the best methods to make your songs go viral on YouTube!
Add humor to your music video

Record in interesting locations

Optimize your video for maximum sharing

Promote your music video on large Instagram pages

Pay small Youtubers to make video reactions

Have cool camera shots in your music video

Run a contest for filmmakers to create their music videos with your song

Put ads bed behind your YouTube video

Collaborate with larger artists on your music video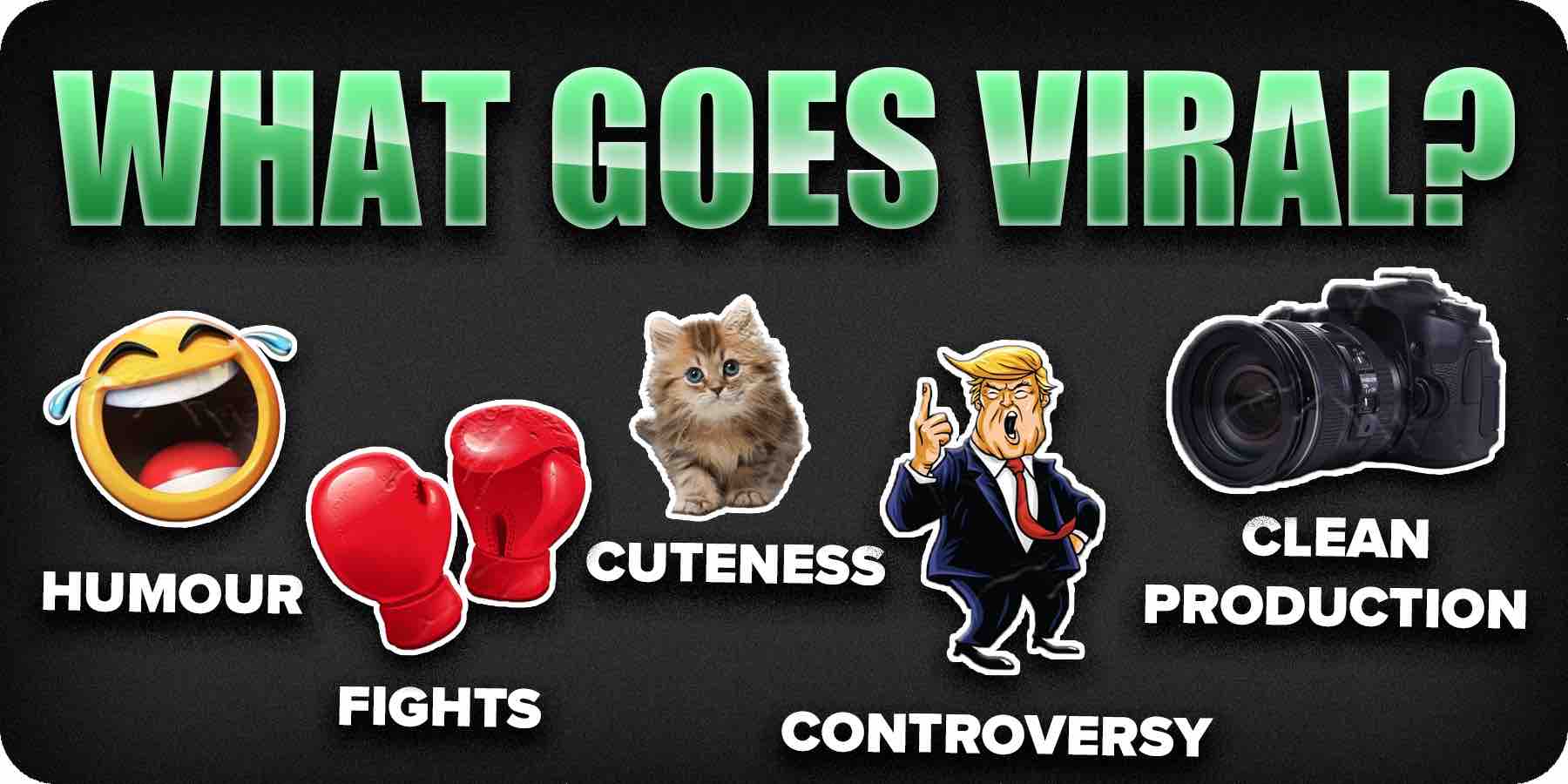 How much money are 1 million Youtube views worth?
Now let's talk about making money!
How much money do you get from YouTube if you get 1 million views?
On average, a million views are between $50'000 and $150'000 because each view is roughly $0.05- $0.15 in earnings. Your YouTube views earnings depend a lot on the type of ads run on your video: the higher the cost for advertising is, the more you will earn in Youtube ad revenue.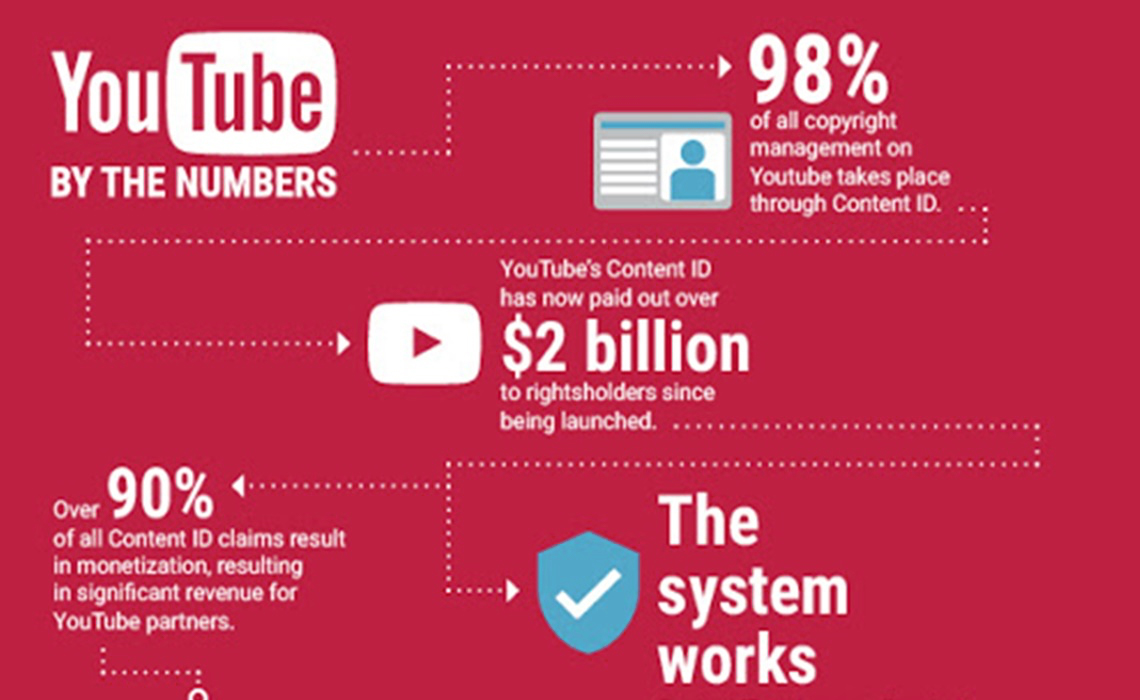 Of course, this only applies if your channel is monetized.
The idea is to also release YouTube videos onto your YouTube channel that aren't pure music videos.
Behind-the-scenes videos are great. They're longer and have more watch time.
This means you'll get further impressions and discoverability in the YouTube algorithm.
Having your videos reach more people only promotes further growth for your official music videos!
The trick is to select video topics with high advertising costs because then the YouTube advertising on top of the video will lead to increased revenue.
Just look at the types of YouTube video ads that are being run on these videos below. 👇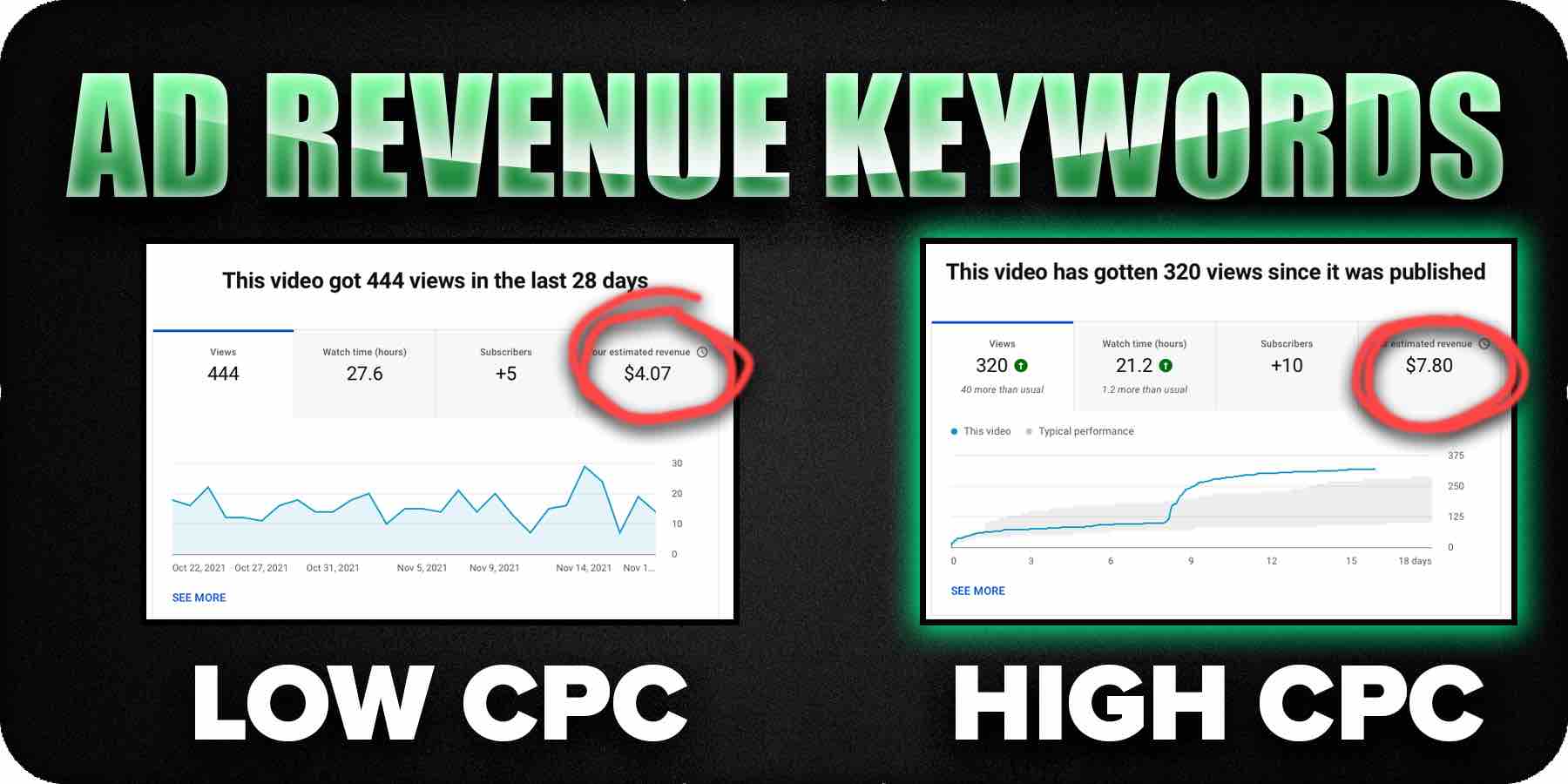 Even though there isn't that big of a difference in terms of YouTube video views, there's a HUGE monetization difference.
This is the power of YouTube advertising revenue - so make sure you learn it so you can increase your income through music!
Let other artists run ads on your music videos
Fortunately, you can let other artists run YouTube video ads on your official music videos!
In this case, you're earning from the YouTube advertising platform (when monetized.)
The third option is by going live and then using the YouTube creator's platform.
YouTube delivered artists a whole bunch of tools to help streamers monetize and earn more money.
most artists don't have enough users subscribing to them for this to be a viable option, however, it's something you should work toward when generating new fans.
I hope you now know how to use Youtube ads for musicians!
Join The #1 Platform For Music Artists.
We're starting a revolution - and putting music artists (like you) first.
Boost Collective is a free-forever music distribution platform. Upload unlimited releases to 150+ stores and platforms and keep 100% of your earnings.
You'll also get free playlist promotion, cover art creation, and much more!
Join Boost Collective for free here.