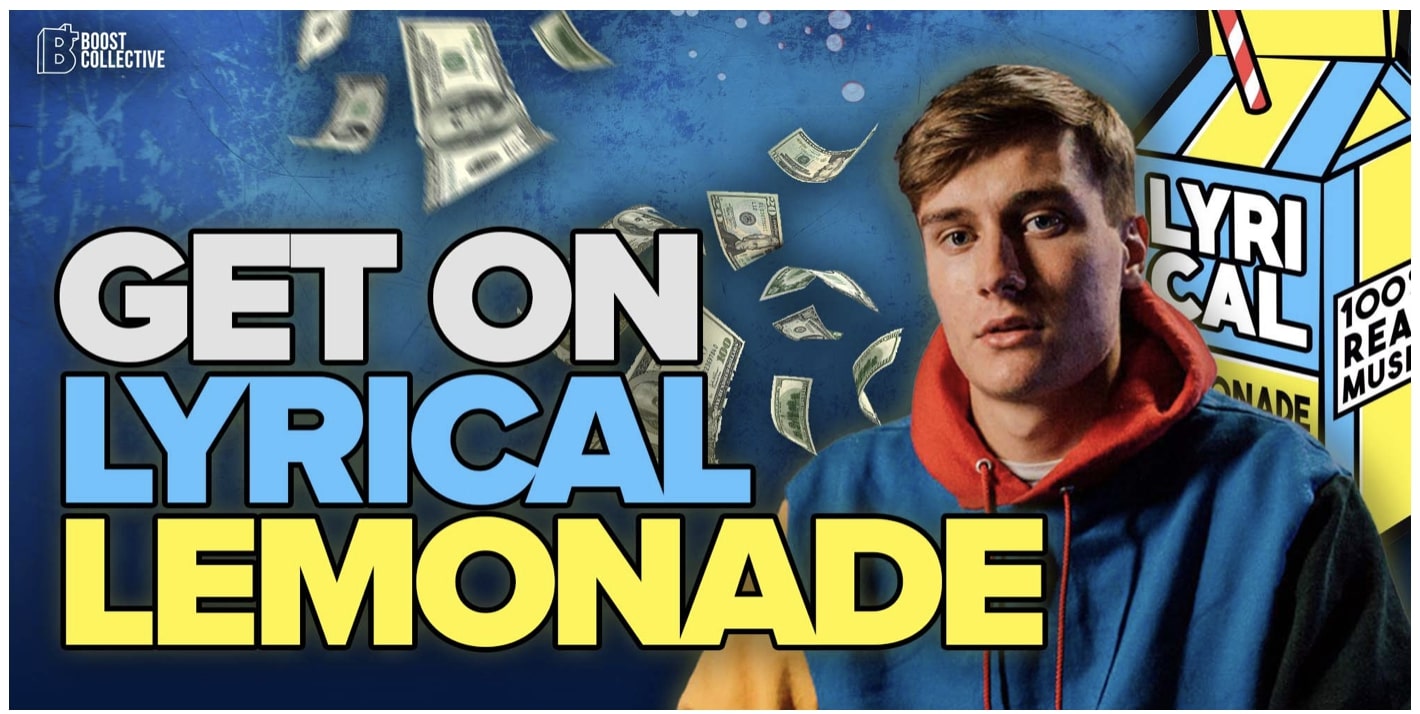 Can you Get on lyrical lemonade?
Cole Bennett has come a long way in just a few years with Lyrical Lemonade, working with some of Hip-Hop & Rap's biggest names.
It's often said that Lyrical lemonade has the ability to break an artist.
Scoring yourself a music video with the brand is a complete game changer in a music artist's career.
All the contact information, emails, links, and more that you need are below, so get your pen and paper out and copy them down!
Here's a list of top Lyrical Lemonade artists:
(This info is based on Oct 27, 2021)
Amass HUGE numbers on their respective music videos on YouTube.
And before you even think about getting on Lyrical Lemonade, it's important that you're set up with the proper music distributor that 1) doesn't cost money (because it shouldn't) and 2) gives you 100% earnings and ownership.

Boost is the platform artists go to when they're ready to graduate from basic distributors anyone can access. Here's what they have to offer.
Promotion On Autopilot - Every release you distribute is automatically pitched
Free Asset Funding - From cover art to video visuals, artists get it all when they distribute through Boost Collective
Future Growth Opportunities - As you grow, more doors unlock with Boost. From editorial opportunities to advances, distribution deals and more. All whilst you stay independent!
Now, back to getting in touch with the people at LL:
Lyrical Lemonade is Legitimate.
Cole has even scored some massive opportunities to shoot videos for mega acts:
Eminem

Post Malone

YG

Machine Gun Kelly

And more!
The analytics don't lie.
It's the place to be.
Ads don't come close to the exposure you can get from Lyrical Lemonade.
If you want to try your luck and submit music to Lyrical Lemonade, you can contact the team through their email here:
https://lyricallemonade.com/contact
But... before that, you should really read the gems below.
Get Lyrical Lemonade's Attention
I'd be lying if I didn't say having fans already didn't matter.
If artists like Post Malone and MGK are requesting music videos from Cole, you'll need to really get his attention.
Some artists that have content out with Lyrical Lemonade already have a decent catalog of songs. Some don't or get started with less.
Realistically, it's best to keep on the path you're going right now and have these large goals fuel your ambition.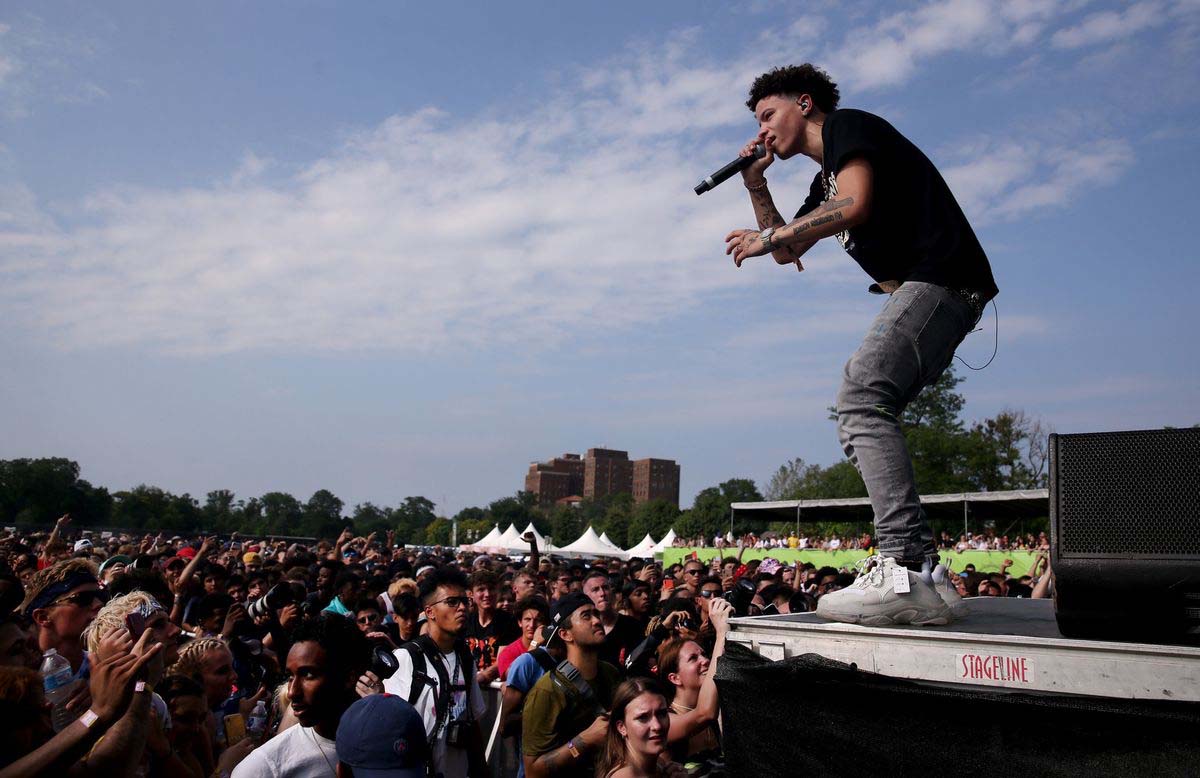 Let's face it... you need unique branding and unique music.
You can't expect large publications to be interested in giving you press or opportunities if they don't think it's worth it.
Here's the thing...
Musicians no matter if you're a rapper, singer, band, etc... are businesses.
You need to put out quality innovative products (your music) consistently if you want to bring in revenue, new audiences, etc...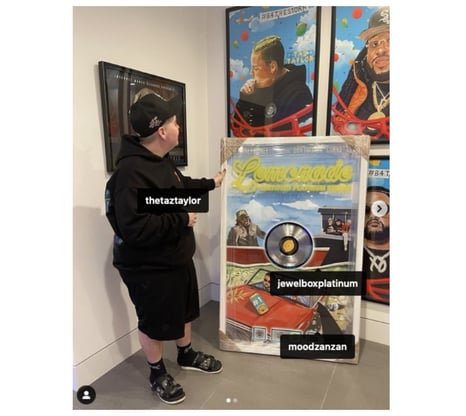 Just putting out a song once every other month and hoping to get featured isn't going to cut it...
You need to deliver unique music that still appeals to the masses, consistently.
If you have some killer music already and are looking to get in front of some new ears, check out our Free Music Promotion.
We can help you out by pushing your music in front of new audiences and feeding Spotify's algorithm with organic data from real people.
Cole Bennett TED Talk
Mindset is everything. Cole himself said that during a TEDx Talk in 2019.
If you listen to the video below (I've timestamped it for you) about an early video he was working really hard on for the Migos a few years back.
He mentions how hard he worked on it for months.
After all the hard work, thinking it would be his massive big break, he ultimately got the cold shoulder.
Here's what separates very successful people from those that stagnate.
When things don't go their way, they shrug it off, take the loss, learn from it and then keep going.
Use the information and lessons that you gain from taking a loss and use them to push yourself higher.
When you measure success, no amount of data will tell you the number of failures that a successful person has had.
Usually, it's a lot!
How to Contact Lyrical Lemonade & Cole Bennett
To contact Lyrical Lemonade, try using jobs@lyricallemonade.com if you want to look for a position to be a part of their team.
It could be a great fit and worth checking out!
To contact Cole Bennett, you should hit him up on Instagram @_colebennett_.
Even though Cole Bennett may not respond to you, you should still attempt to reach out!
If you reach out to Cole Bennett and start the connection - who knows where that can lead you?
Lyrical Lemonade Email & Contact Info
To get in contact with Lyrical Lemonade, you'll have to email their support team.
Here is the appropriate Lyrical Lemonade email address support contact info:
| | |
| --- | --- |
| Lyrical Lemonade Pitching | |
| Music Submissions | |
| Customer Service | |
| Brand partnerships | |
| Brand sponsorships | |
You can reach out to the Lyrical Lemonade team and send them anything that you think will be of value to them!
Just note that they get thousands of submissions every single day...
So you'll have to provide something great just to get heard by the Lyrical Lemonade team.
Cole Bennett's Phone Number

Want to reach out to Cole Bennett through his phone number?
Cole Bennett's phone number is 630-551-5173.
These are his business numbers, publicly displayed on his LinkedIn.
Reach out to Cole Bennett at your own risk!
Before you spam call Cole Bennett, there's a good chance that he turned off non-contact calls.
It's still worth a shot to reach out, and make a name for yourself in that 15-20 second break!
Lyrical Lemonade Submission Tips
Try and gain some clout and exposure before reaching out to Lyrical Lemonade.
When sending a Lyrical Lemonade submission, you want to do it correctly.
This way there's more leverage when reaching out. They will take you and your artist brand more seriously!
Brands such as Lyrical Lemonade really value hard work and they can definitely see how seriously you take your artist brand.
How Much does Cole Bennett & Lyrical Lemonade Charge?
It's the mythical question - how does Lyrical Lemonade make money?
Here's how Lyrical Lemonade pays its artists:
Lyrical Lemonade does not directly pay artists to feature in music videos. Instead, Lyrical Lemonade may charge artists for their hip-hop music video services, whether it's a percentage of streams (publishing) or a flat fee (paid by either the artist, manager or record label.)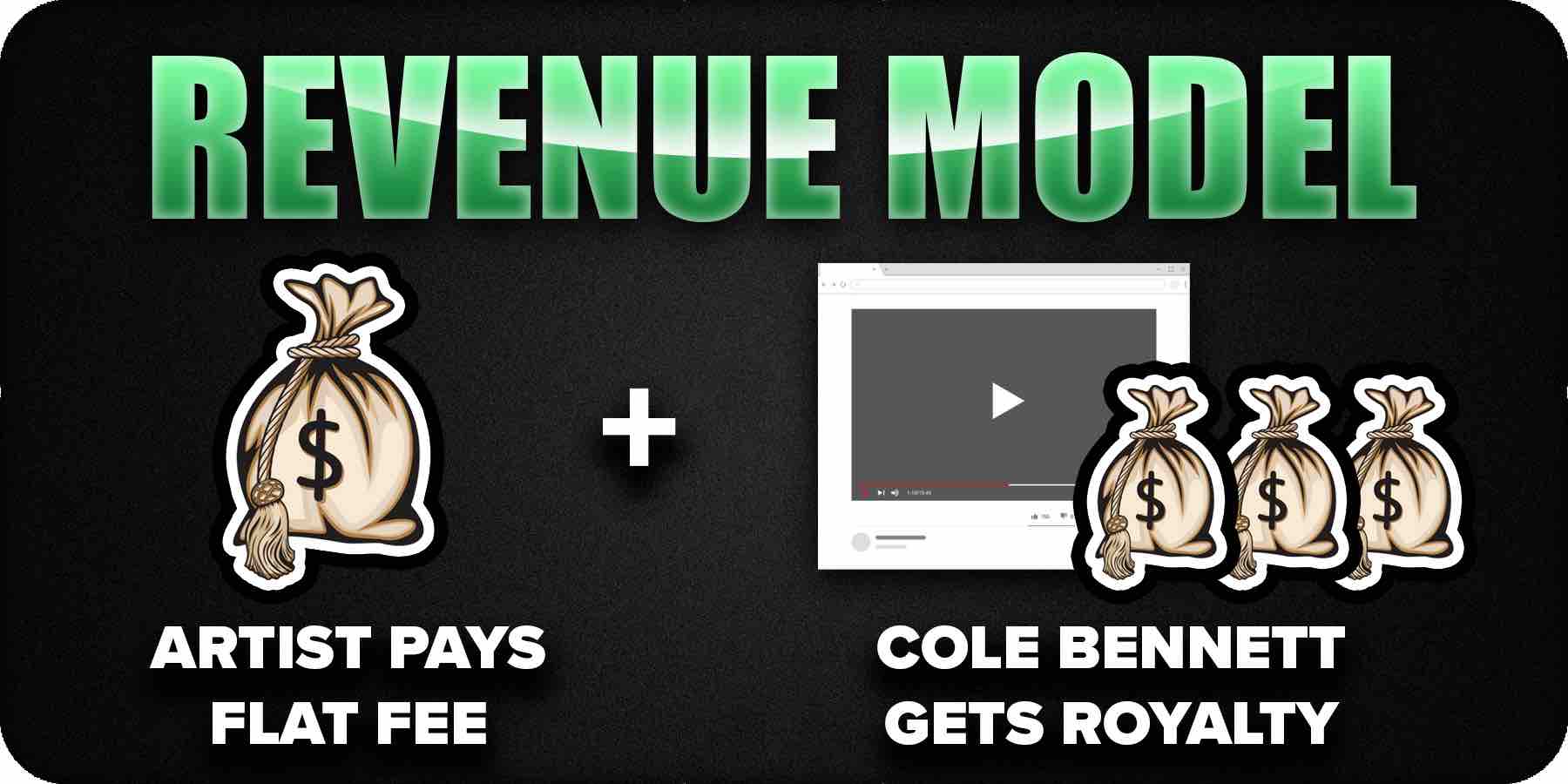 When working with a music video director such as Cole Bennett.
It's important that musicians understand the technical aspects of the business.
If you ever wondered how much a lyrical lemonade music video is, this is it!
The Lyrical Lemonade video price isn't black and white.
Can you pay To Get On Lyrical Lemonade?

At this time, it is not possible to buy your way onto Lyrical Lemonade.
You may be able to hire Cole Bennett to shoot your next music video if the price is right, however, actually landing on the brand's sought-after YouTube channel is out of the picture unless Cole himself wills it so.
You'll need to focus on your craft, and cultivate your audience so that the lyrical lemonade team takes notice!
Next Up: How does Lyrical Lemonade Work?
Which Camera does Lyrical Lemonade Use?
Cole Bennett uses his iPhone to record music videos now. In the past, he's been seen using a Sony a7s ii. It's a $3k camera, but it's worth the price.
If you want to make music videos like Cole Bennett - don't be worried about the price.
Start pricing with a cheap camera or even your phone (like Cole Bennett uses) then upgrade over time!
Get Your Own Music Video (Yourself)
Come on... you can't be sitting around waiting for others to give you the opportunity.
If you want to work with Lyrical Lemonade you should at least have some experience in videos.
You need to create that visual appeal for yourself.
Look around in your local area for any videographers with music video experience that you can contact.
Take a look at other artists in your area.
See who's working with them. Get out there and meet them.
Here's a bonus for you all!
Here are 8 creative ways to blow up your music video!
Join The #1 Platform For Music Artists.
We're starting a revolution - and putting music artists (like you) first.
Boost Collective is a free-forever music distribution platform. Upload unlimited releases to 150+ stores and platforms and keep 100% of your earnings.
You'll also get free playlist promotion, cover art creation, and much more!
Join Boost Collective for free here.