Does Lyrical lemonade pay artists?
Lyrical Lemonade does not directly pays artists to feature in music videos. Instead, Lyrical Lemonade may charge artists for their hip hop music videos services, whether it's a percentage of streams (publishing) or a flat fee (paid by either the artist, manager, or record label.)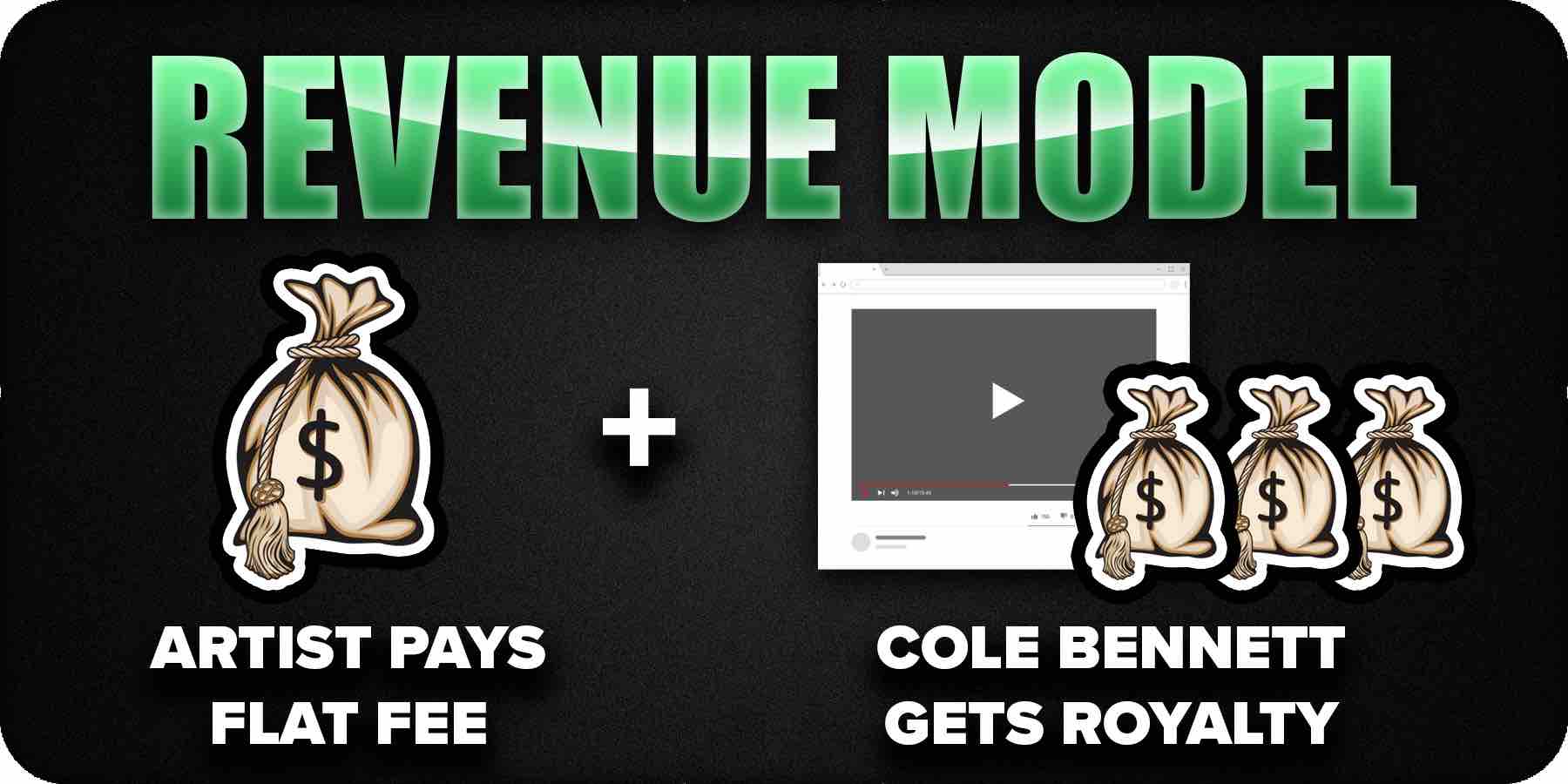 When working with a music video director such as Cole Bennett - it's important that musicians understand the technical aspects of the business.
Especially if one day you want to Get a Placement on Lyrical Lemonade!
Even though Cole Bennett has contributed to the success of many artists such as Lil Skies and Juice WRLD, there is still a great risk when creating music videos for rappers.
Only one of 100 career-rappers have a shot at making it big in the music industry...
This is why the Lyrical Lemonade channel needs to find creative ways to monetize with the music videos, in case that the song does not do numbers.
Final answer: Cole Bennett's Company works more to promote artist music rather than a money pit.
Lyrical Lemonade Artists
Here is a list of the top 20 Lyrical Lemonade rappers roster (these numbers are as of Oct 24 2021.)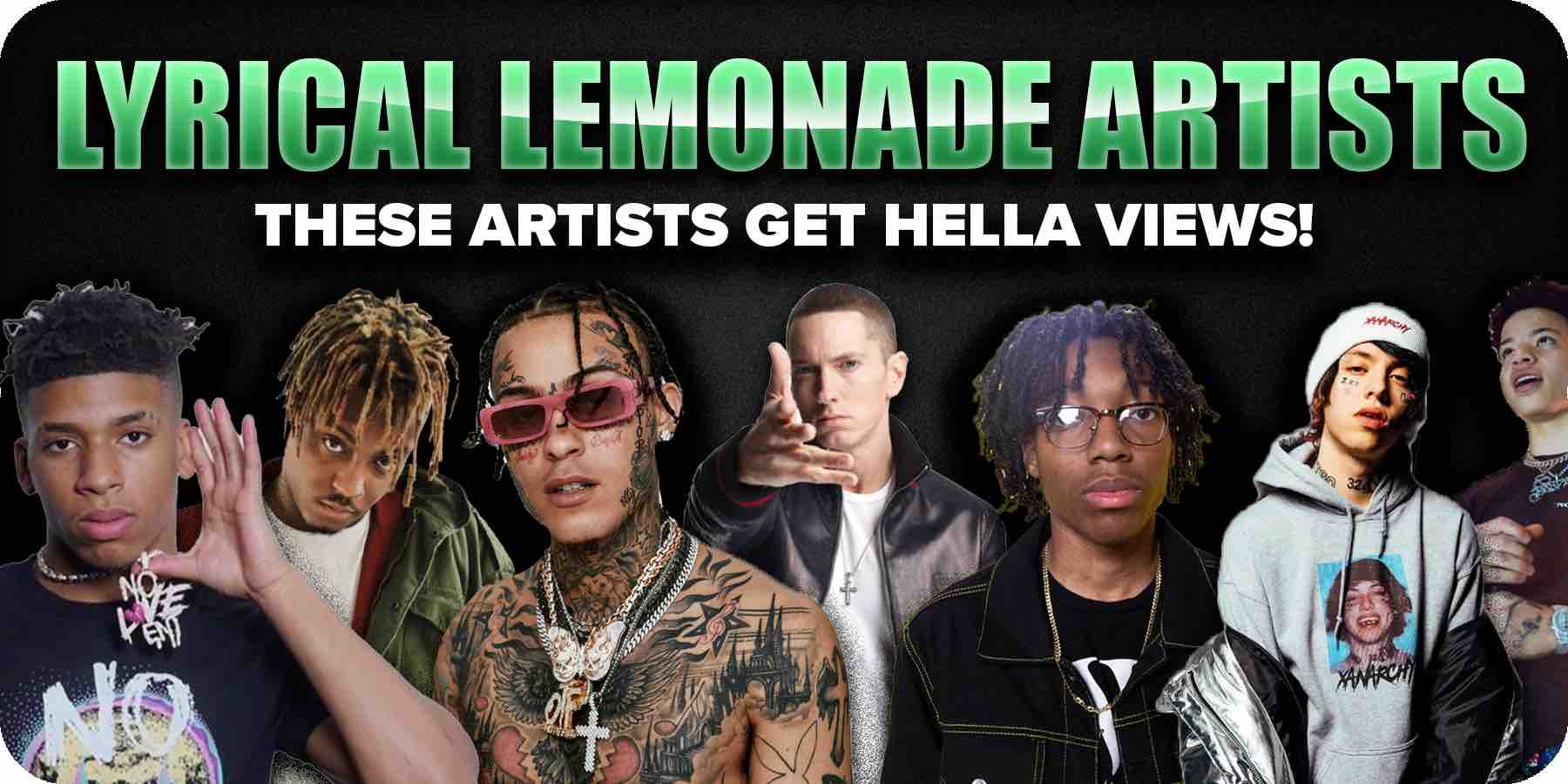 (There are more artists on the Lyrical Lemonade roster than listed.)
What you'll notice is that they all have the same vibey hip-hop sound.
This fits the name of Lyrical Lemonade since it has a "sweet" sensation to the music.
Lyrical Lemonade Email & Contact Info
To get in contact with Lyrical Lemonade, you'll have to email their support team.
Here are the appropriate Lyrical Lemonade email address support contact info:
| | |
| --- | --- |
| Lyrical Lemonade Pitching | |
| Music Submissions | |
| Customer Service | |
| Brand partnerships | |
| Brand sponsorships | |
You can reach out to the Lyrical Lemonade team and send them anything that you think will be of value to them!
Just note that they get thousands of submissions every single day...
So you'll have to provide something great just to get heard by the Lyrical Lemonade team.
Try and gain some clout and exposure before reaching out to Lyrical Lemonade.
This way there's more leverage when reaching out. They will take you and your artist brand more seriously!
Brands such as Lyrical Lemonade really value hard work and they can definitely see how seriously you take your artist brand.
Lyrical Lemonade Concerts (Summer Smash)
Lyrical Lemonade hosts their "Summer Smash" concert as well!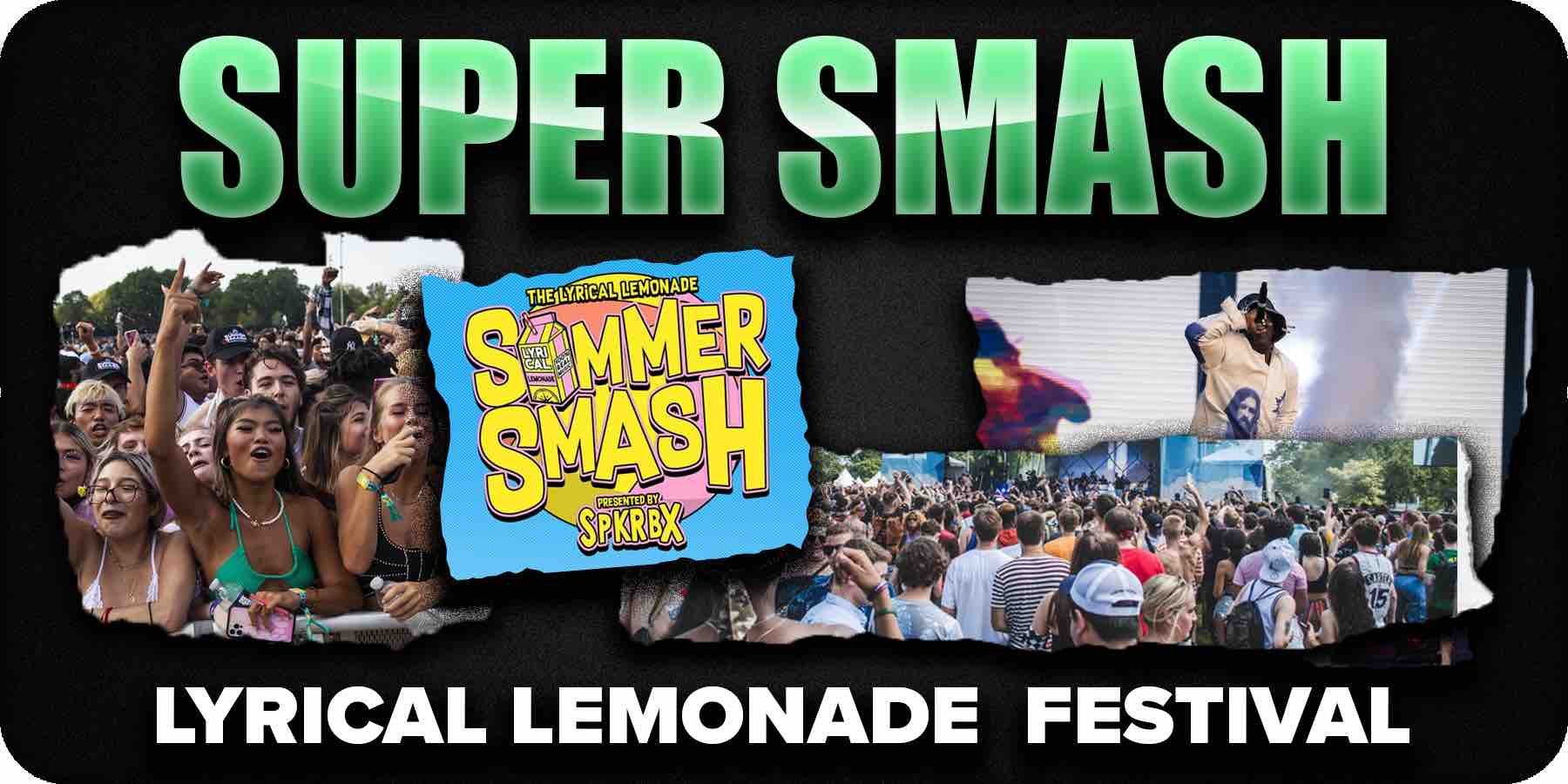 These concerts attract college students around the country and it's one of the MOST anticipated events in the music industry.
If you didn't get a chance to watch the Summer Smash Festival 2021 concert live you can catch clips of it on YouTube, it was such an amazing experience!
Thousands of people show up to rage ad have a great time.
A-list musicians such as A$AP Rocky and Lil Baby are performing headlining acts.
Every artist dreams of getting to perform at this fun concert.
Summer Smash 2021 was hosted in Chicago, if you came you could hear some of the top musicians in various hip-hop genres.
Lyrical lemonade is definitely growing in the concert scene so we can hope to watch them put together more things in the future.
Just take account of the fact that Lyrical Lemonade is relatively new in the industry compared to the rest of the mega giants.
So what's next?
Will they run nightclub events?

Will lyrical Lemonade do you live YouTube shows?

Will lyrical Lemonade sign artist?
That's something that we will have to wait and see what they're gonna do!
What is the Lyrical Lemonade salary?
A Lyrical Lemonade employee salary earnings is most probably not that different from the industry standard. Employees may get bonuses as well, but the earnings per job (video editor, audio producer, shooting director, etc.) is pretty similar to the industry average.
Here are the projected lyrical Lemonade employee earnings:
| | |
| --- | --- |
| Lyrical Lemonade Role | Median Salary |
| Videographer | $72'000 |
| Camera Operator | $45'000 |
| Audio Engineer | $50'000 |
| Production Designer | $55'000 |
| Cinematographer | $40'000 |
| Video Editor | $45'000 |
As you can see it's not quite a bad deal to work at Cole Bennett's Company.
The greatest benefit is the fact that you can work directly with these music artists before their fame (or even after!)
This allows the employees to network with a rapper/singer before their world fame.
If you are an independent videographer then your career advancement depends a lot on referrals and growing your network.
Assuming that lyrical lemonade need to scale and hire more talent to work at the company, you will have to provide your portfolio work with a bunch of great works.
If you get a chance, you should even consider doing an internship at a company such as Lyrical Lemonade.
Even if you're a high school student - stilld hit up them up!
How much does Cole Bennett make?
Cole Bennet is estimated to have made over $34 million just off YouTube account views alone, as the Lyrical Lemonade music video director. Cole Bennett is estimated to be worth over $5-$7 million.When you factor in his Lyrical Lemonade merch line and Summer Smash concerts he ranks in considerable cash flow.
Due to the nature of his work (music videos) after initial costs, the margins are high for video profit.
Along with the Lyrical Lemonade merch line his concerts bring in a lot of dough.
There were over 60'000 attendees, with the average cost being $150. that leaves 9 million in earnings.
Factoring in expenses, that does leave a million or two for Cole Bennett. It's clear to see that this kid is making quite a hefty dollar.
Cole Bennett EASILY makes upwards to 10 million dollars a year.
You need to realize that from the $34 million, a portion of the money goes to the artist in the YouTube video as well.
Since both Cole Bennett and the artist are putting effort into the YouTube music video, naturally they both need to profit.
Another revenue stream that Cole Bennett uses is his Instagram.
Cole Bennett has such a large presence and he's influenced so much he can do branded sponsored posts and make a great deal of money.
YOUR NEXT STEPS!
Music success doesn't come easy.
Except it can be managed easier, with Boost Collective!
Whether you want:
Curious about our campaign results? We'd love to share some with you.
Check out Boost Collective reviews - see how we can help your music career below👇