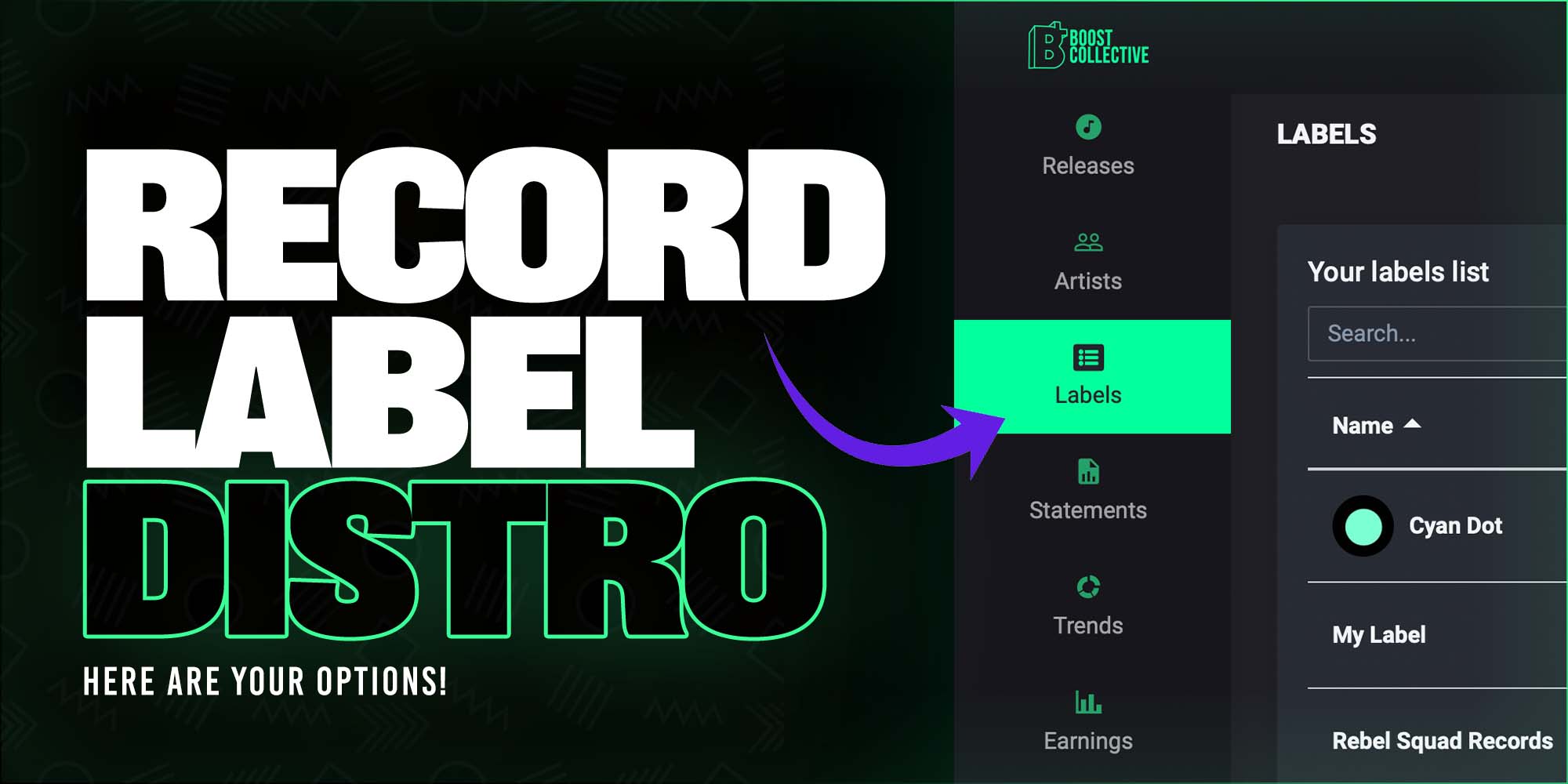 How To Distribute Music As A Record Label
If you want to distribute music as a record label, you'll need to go through a music distribution company that allows label specific services & abilities.
This will allow you to release unlimited releases from as many artists as you'd like to the major stores.
If you've done any searching on Google in the past year or so, you've probably realized how hard it is to find out the best label distribution service...
Frustrating right!?
Well... look no further because we've got exactly what you're looking for.
Here are all the options for music distribution companies that allow you to distribute music as a record label!
The more we help you win, the more we win!
Distribute Your Label's Music For Free Below!
We've created a new distributor! It's currently invite-only, but here's the link below to get access.

On top of this, we're giving out $100 in promotion to help you get started with your first release you distribute through Boost Collective!

Click the button above to get the invite only invitation!
And hey! If you release EDM music, we'll also send your music and register your label with Beatport & Traxsource.
Best Label Distribution Companies
Lets get right into the meat & potatoes!
As an independent label, Which music distribution services can you depend on to release your vast catalog to ever major platform.

Shameless plug, but we wholeheartedly believe we've come up with the answer to the problems independent labels have when getting off the ground!
What makes Boost so great?
Well... we're the rebellion of the music industry!
We aim to bring artists & labels a fully-fledged artist development platform. For free...
Yes, you heard me... for free!
We're here to help you release all of your music with free distribution.
So no membership fees or absurd upcharges for releasing more music with more artists.
On top of this, We've got a music armory! Huh? What's that you ask?

Would you fancy some free Spotify Promotion? or how about some free music visual videos...
perhaps you'd be interested in free cover art then? We've got you covered!
Unlike other music distributors, our model is ultimately aligned with yours.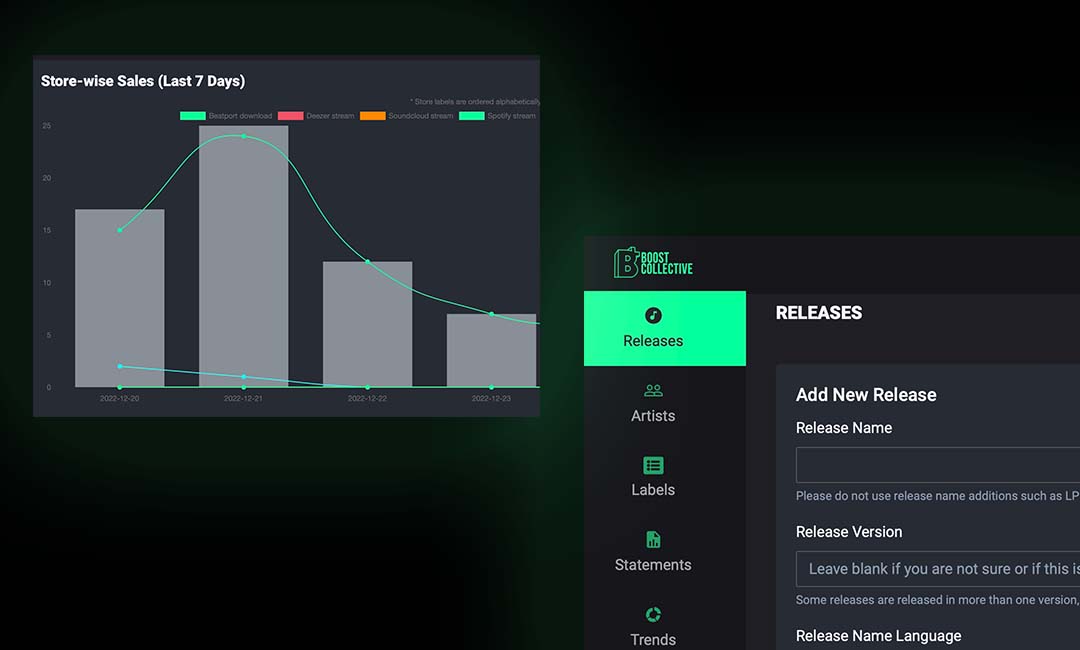 Boost Collective is designed to grow with you as you build your label.
Boost is the platform artists go to when they're ready to graduate from basic distributors anyone can access. Here's what they have to offer.
Promotion On Autopilot - Every release you distribute is automatically pitched
Free Asset Funding - From cover art to video visuals, artists get it all when they distribute through Boost Collective
Future Growth Opportunities - As you grow, more doors unlock with Boost. From editorial opportunities to advances, distribution deals and more. All whilst you stay independent!

Artists and labels deserve a new way, and we're aiming to give Boost Collective members an unfair advantage over everyone else!
Most distribution companies are blocking the ability to have multiple artist profiles and put a cap on the amount of music you can actually release as a label, wanting you to upgrade to some expensive plan.
With Boost Collective, you can push out unlimited releases, and have as many artists as you possibly want to have on your roster.
At the end of the day, we're rebels in the game!
11 Epic services Boost Collective Offers:
Advanced Earnings Tracking

Unlimited Releases & Artists

DSP Artist Profile Mapping

Community Of Talented Artists & Industry Pros

Streaming breakdown & trends

YouTube Music Content ID

Multiple Artist Profiles Completely Free

Stay independent & own your rights

Free UPC codes

Split Royalty accounting With Easy 1 Click Statement Emailing

Opportunities to work closely with our team!
The Boost Collective tool vault goes even deeper.
Tools include:
Spotify Promotion
Banner Creation
Cover Art Creation
Spotify Canvas Creation
Music Mastering
Music Videos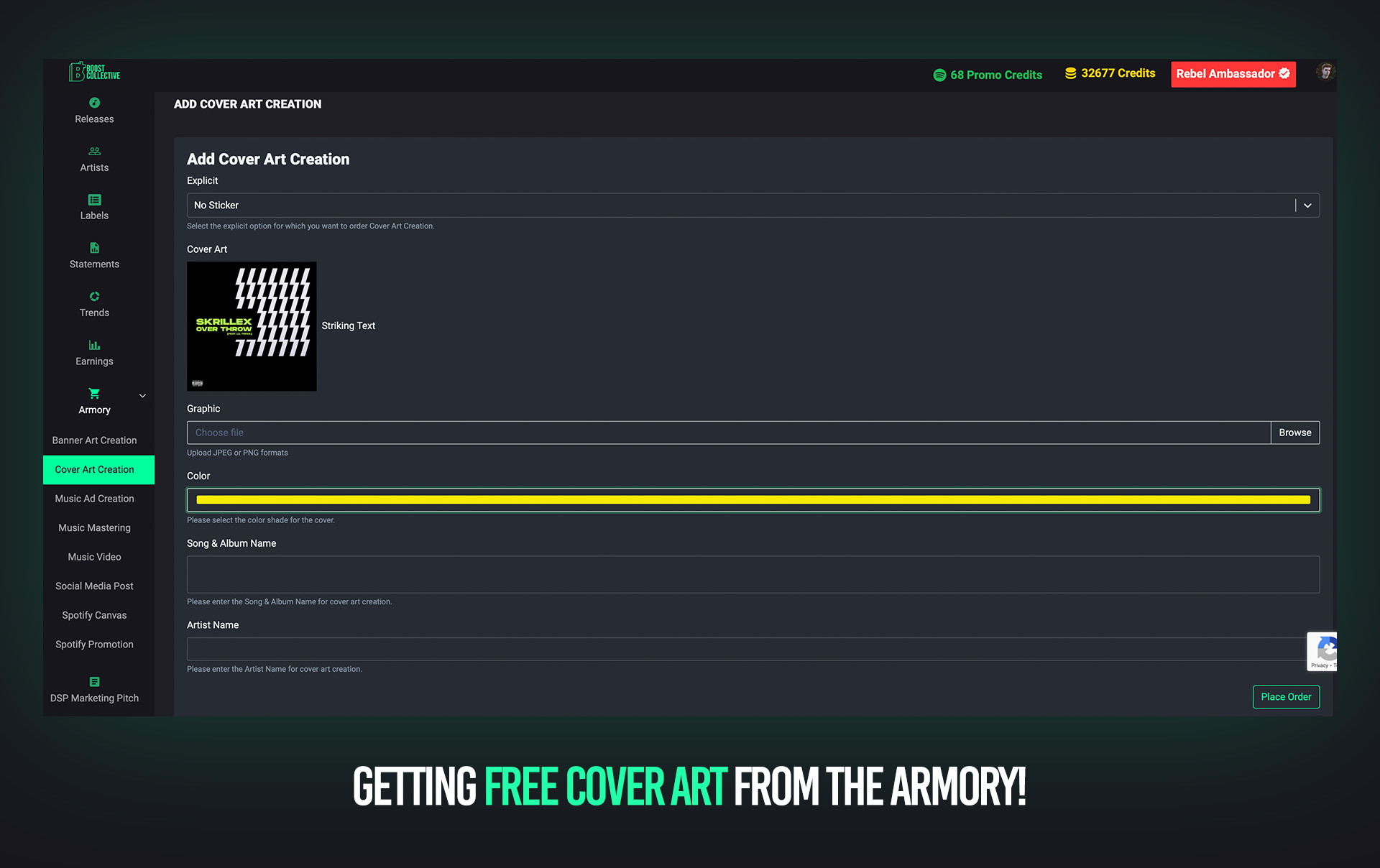 With all of that being said *phew*
We believe that Boost Collective is the best option when it comes to music distribution for labels.

We'd love to have you with us! Hit the button below to get started!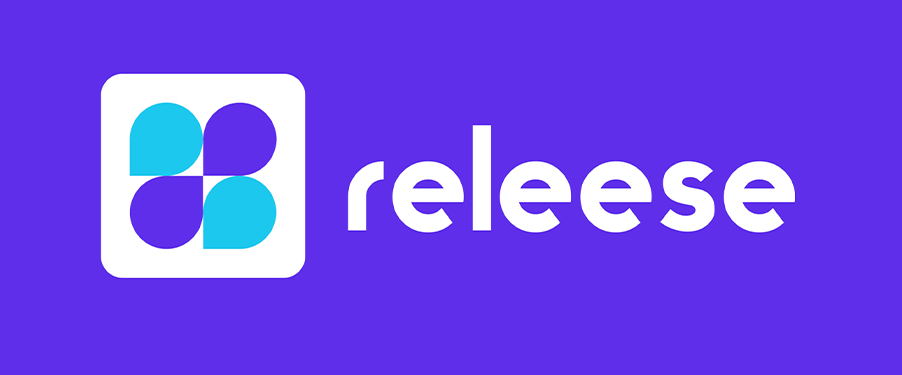 Record labels can use Releese.io to distribute and manage their music in a lot of great ways!
First of all, Releese.io offers a full distribution service that lets labels send their music to all of the biggest online music streaming services, like Spotify, Apple Music, Amazon Music, and more.
This makes sure that the music on the label gets to a wide audience, which is important for making money and building a fan base. Releese.io's distribution service comes with powerful tools that help labels manage their music catalog, track royalties, and keep an eye on analytics.
The Releese.io platform is also easy to use and navigate, so labels of all sizes and experience levels can use it. The platform has an easy-to-use dashboard that labels can use to manage all aspects of their music distribution and marketing, such as uploading music, making custom release plans, and analyzing data.
Releese.io has great customer service, which makes sure that labels can get help quickly if they run into problems or have questions about how the platform works. Many record labels also love Releese, because of their low-cost pricing plans!
The best part is, they don't charge any upfront fees or costs on an annual basis. This makes it a good choice for labels that want to distribute their music without spending a lot of money.
In conclusion, Releese.io is a great choice for record labels that want to manage and distribute their music. The platform is a great choice for labels of all sizes and levels of experience because it has a complete distribution service, an easy-to-use interface, and affordable pricing plans

Label Engine is geared toward record labels, however, they do accept artists as well.
To utilize Label Engine, you must first complete an application procedure and get your application accepted by their staff.
It is completely free and allows users to release an infinite number of tracks, although they do take 15% of revenues, which is quite fair for what they provide!
They not only provide distribution, but also a comprehensive set of marketing tools geared for established companies with a huge archive of music.
This sounds great, however, it isn't part of their distribution package.
Just know, you must pay for additional capabilities, which may be hit or miss for anybody to use LE as their primary distributor.

However, you may utilize another distributor and use Label Engine's marketing capabilities - and you don't need to be approved.
Overall though, the services Label Engine provides are really solid! Good on them!
You'll be able to run a fully-fledged label off of the platform with no problem, and get up and running swiftly.
We recommend a labeled engine for labels that are budget ready!


CD Baby has been in the game for a long time.
It's a great tool that's dependable.
They offer distribution for an upfront fee of $9.95 per song.
Beginners may learn about the music industry and how to use promotional techniques by using instructional materials.
It also provides music mastering services and has collaborations with Spotify and Apple Music, as well as lesser-known providers like TouchTunes and Musixmatch.
CD Baby is a music distribution business that works with all of the major digital streaming services and distributes songs to whatever ones you want.
One of the main advantages of CD Baby is that getting your music on specific platforms without an official distributor is both time-consuming and complicated.
If you opt to make CDs or vinyl records, you may also distribute your music to physical distributors. Alliance Entertainment, which has access to over 15,000 shops including Barnes & Noble, Target, and Amazon, has teamed with CD Baby.
It's cool to know that you can have physical distribution alongside the digital distribution services.

Identity music is a newer player in the distributor space.
They seem to be a very solid option when it comes to running a label.
They offer all of the services you need such as transferring your catalog, accounting, and various other services.
Distribution for indie labels gets easier when you have the tools you actually need.
With Identity, you'll need to go through their application process to see if you're a right fit for their platform.
They'll be asking you for your name, what your role is, and what services you're interested in!
So make sure you're ready to give some good answers!

Repost by SoundCloud is a distribution platform that was originally titled "repost network"
SoundCloud offers a variety of solutions to aid current musicians in their careers.
Offering digital distribution, promotional assistance, radio station pitching, SoundCloud track monetization, and a variety of additional music services!
SoundCloud's report appears to be a major rival in the music industry for independent musicians.
Is SoundCloud's Repost any good, then?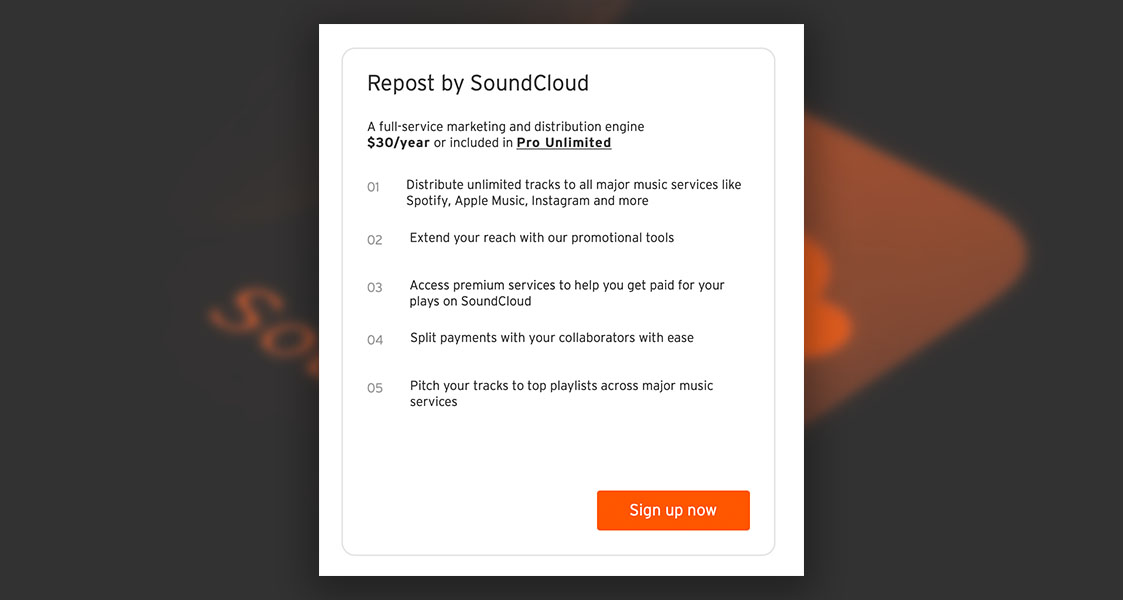 Repost By SoundCloud is a good platform that tries to assist musicians in making a career from their own music.
Its most significant competitive advantage is the ability to monetize SoundCloud music, which no other site offers.
Artists that desire to pursue an independent career while maintaining their professionalism.
SoundCloud's Repost is a set of tools for musicians that works as an add-on to the main SoundCloud platform.
The platform, also known as Repost Network, is a music distribution service that allows artists to distribute their songs to a variety of retailers.
Overall, of all the music distributors, in our Repost by SoundCloud review, we noted that the value was definitely there!
How Do Independent Record Labels Distribute Music?

Here are the steps that independent labels take to release music on their own:
Surprisingly its not hard at all!
7 was independent labels can distribute music:
Choose a digital music distribution service

Register your label with the service

Get approved to start releasing music online

Prepare contracts for your artists

Assemble release assets (cover art, meta data etc...)

Distribute to all major stores

Build up a strong catalog
We're extremely lucky to be able to operate a fully-fledged label thanks to various services on the internet.
The best part is that it won't cost anything to get started these days!
How To Determine If A Label Distribution Company Is Favourable

Independent labels need the proper tools to help make life easier.
At the end of the day, indie labels are businesses.
It's not enough to merely get your music from music stores. It's to be expected that your digital releases get delivered to all stores worldwide.
What I'm referring to are the tools and perks you should make sure to keep an eye out for.
Label Distribution Must Haves:
There are a few key principles every label needs to have.
Want to see success in your distribution?
4 record label must-haves for distributing music:
Hassle-free distribution to digital platforms (Spotify, Apple Music, Amazon Music)

Deliver music directly to social media platforms (Tik Tok, Instagram, Triller & more)

Allow you to have full ownership of your masters

Pushes in the direction to make more money through your label.
We Don't Recommend Services That:
Charge absurd fees for multiple artist profiles

Provide sketchy record contracts

Take your rights away from you

Have 3rd party music delivery partners with hidden fees

Have a large upfront fee
Do You Need To Give Artists A Contract As An Indie Label?
It's usually best practice to give your artists a contract when you're going to release their music.
This is not only to protect the artist but to protect you, the label!
Just think... what if your artist scores some brand partnerships (yay!) but there was no contract/agreement...
So whoops... all your hard work in promoting the music has now gone to waste.
You'll want to lay out exactly how your distribution deals will play out with your artists.

Some questions you'll need to ask yourself are:
Will I want to license out the master recordings to sync opportunities?
Will I want to actively make sure I'm collecting a fair share of revenues from YouTube content ID?
How much of digital revenues from stores will you be taking?
Will you be charging artists any sort of distribution fees?
All of these things come down to your business model as a record label.
This might be the least fun part of the process...
But it would be a shame to miss out on some big payouts down the road from simple mistakes at the start.
Can I Migrate My Catalog To Another Label Distributor?
As a record label, you will most likely amass a large catalog of bangers!
You can certainly migrate your catalog of music to another digital music distribution service if you so choose to.
In order to switch distribution companies, you'll want to have all of your ISRC & UPC codes ready, along with the cover art and meta data associated with the previous releases.
Some distribution companies will even allow you to bulk upload your releases to be able to move them over.
Often times a digital distributor will ask for a spreadsheet with all of the assets organized to make the process swift.
Do Independent Artists Even Want To Get Signed These Days?
So then... do the independent artists of today even want to get a record deal?
I would say yes... and no. Here's why...
Artists will tell you they want to do what they love for a living whilst having a comfortable lifestyle.
In other words... they don't want to be indebted to a mega corporation for the next 5 years losing sleep at night...
Stressing the outcome of their career.
So yes... an artist would absolutely love to get signed if it meant that they could get an incentive structure that benefited both them and the label.
The label needs to be able to put up some serious value whilst not getting too greedy.
We've all heard the horror stories of old when it comes to the dreaded record label contract.
Since artists no longer need a label to simply get onto Spotify or Apple Music any more... digital distributors fill a void that was once there.

Record labels are businesses that sell recorded music and its accompanying films.
They work in the music industry in a variety of capacities, including new artist recruitment and development (also known as A&R, or artist and repertoire), music publishing, and copyright enforcement.
One of the most crucial duties of a record label is marketing, as public knowledge of their brand and affiliated musicians is how they make money.
The world's most successful musicians are offered deals by major record labels.
These record companies, like Sony and Universal Music Group, have distribution networks that get the music of the artists they sign exclusive contracts with into the hands of millions of people in days or even hours.
Major labels negotiate a variety of contracts with its artists, including licensing and distribution agreements, in which they get a large percentage of the artist's international revenues.
Many big record labels also have sub-labels dedicated to authoring, recording, and marketing certain music genres such as country, Latin, jazz, and hip-hop.
So then... if the artist was able to get a deal that was structured in such a way where ownership was not fully taken, and splits were fair...
I think most artists would say yes.
The Label Incentive Structure That Actually Makes Sense
This was precisely why we decided to create the Boost Collective platform in the first place...
We want to give artists and independent labels the ability to extrapolate value in an incentive structure that actually benefits both parties.
Its time to start tackling the growing markets of the music industry without having to negotiate deals that are shady at best.
We aim to be the one distributor you actually need!
After all, the music business has changed dramatically in recent years. It's time to move forward!
The Importance Of Music Distribution For Labels

The link between your finished album and your prospective listeners is music distribution.
The importance of distribution in music marketing cannot be overstated.
Record companies and independent artists used to have to rely on physical music distributors to get their recordings into the hands of fans.
Digital music distribution, on the other hand, has taken center stage.
In 2015, digital sales overtook sales of physical media for the first time.
In order to reach all of your potential followers, you need to use digital distribution as an artist. Your visibility will increase as a result of smart distribution.
It ensures that your music reaches as many people as possible. It also assists you in being compensated for your songs.
Make More Money With Your Record Label
Users of social media platforms like TikTok, Instagram, Facebook, or Tumblr have all witnessed live performances by musicians, and many of these platforms pay the content producers that help them become so well-known.
By managing their own social media profiles, notably on Instagram and TikTok, record labels can benefit from this. In addition to the advertising advantages, which increase as more people hear the songs and the artists earn more money, record companies and artists can directly profit from these apps.
The best location to promote a label and artists is on social media.
Once a label's social media manager is at ease in their position, they can sell merchandise, promote events like concerts and festivals, release new music clips, solicit sponsorships, and promote each individual artist with their own page.
Making money from applications and social media requires engaging with users and acquiring new, genuine, interested users.
360 Deals + Merchandising
Whether you like it or not, the music industry is headed in this direction with 360-type deals.
Record labels frequently generate extra cash by selling items at live concerts, online, and through social media.
Wearing band shirts, pins, posters, bags, and hoodies is a popular way for fans to show support for their favorite musicians. When done properly, concert tour memorabilia evoke nostalgia that lasts a lifetime.
Who hasn't come across someone who owns a t-shirt with so many holes it's hardly wearable but who won't throw it out because of the memories it brings back?
Fans adore it, and a label can sell it. Signed posters make excellent freebies, reduced t-shirts make excellent holiday promotional items, and CDs and vinyl are still sought after by collectors if the artist caters to that market.
A label must generate more revenue than they spend on the product. This entails finding supplies at a fair price, keeping an eye on the manufacturing budget, and selling the product that is currently in stock before ordering an excessive amount more.
If a product isn't doing well, the company may provide discounts to customers or include it in giveaways to attract attention on social media.
There are few things more inconvenient than advancing to the front of a long concert queue only to discover that they only accept cash. In this high-tech era, a credit/debit card reader for a cell phone is a wise investment.
To make it simpler for fans to pay for their stuff, small labels or artists can even use Venmo or other similar apps. Online shops can also sell goods.
Distrokid Label Plan: Any Good?
DistroKid Label plans allow you to upload unlimited songs and albums for 5 to 100 artists to over 100 shops and streaming platforms while keeping 100% of the revenue and splitting royalty payments conveniently.
DistroKid Label plans come in five tiers, ranging from $79.99 to $1,199.99 USD, and let you release anywhere from 5 to 100 artists depending on the tier you pick.
Personally... we're not a big fan of the cost per artist that Distrokid charges.
It's also worth noting that DistroKid refers to the number of artists as "Artist Slots," and every time you submit a release with a unique artist name linked to the music, a single Artist Slot is eaten up in your account.
Each main artist, primary artist, featured artist, and/or remixer on the song takes up one artist space for each song you submit.
This is significant because if you wish to release a collaboration with another artist, you'll need two spots (or 1 artist slot per collaborator).
If you're a label or have numerous artist names or aliases, you might want to explore a Label plan.
However, if you intend to release many collaborations with various artists or perform multiple remixes, you might want to explore the Label plan.
Overall... I wouldn't say that Distrokid's label plan isn't good. The features are solid and dependable...
It's just not a very good deal versus the competition...
There are plenty of other options that will serve you well instead of having to pay so much annually just to release on the online stores with multiple artists...
Join The #1 Platform For Labels.
We're starting a revolution - and putting labels (like you) first.
Boost Collective is a free-forever music distribution platform. Upload unlimited releases to 150+ stores and get tools and promotion to grow your label.
You'll also get free playlist promotion, cover art creation, and much more!