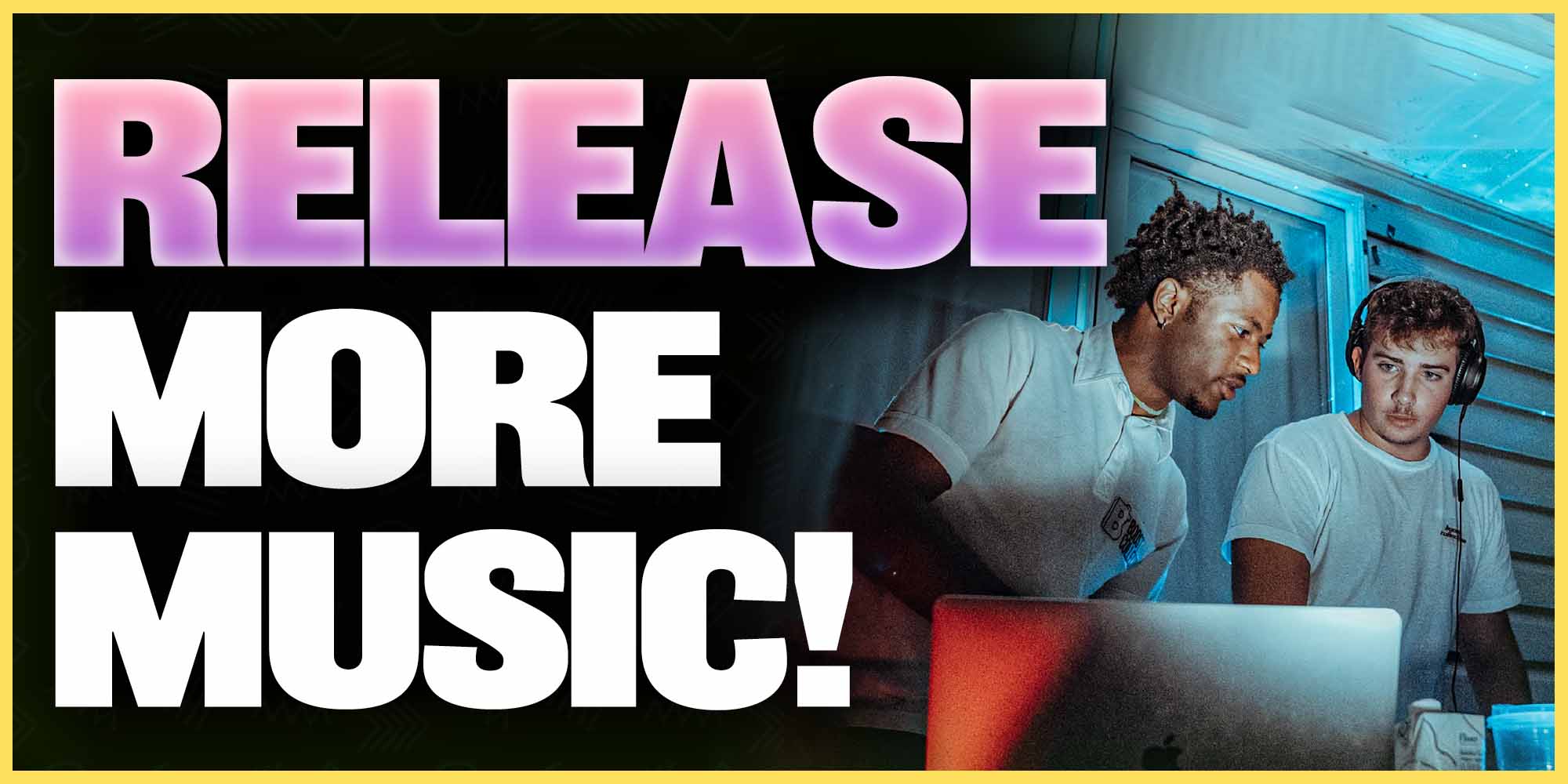 Is it good to release a lot of music?
Should you release more music?
Releasing more music is good for your music career! Not only do fans want it, but release volume is a major indicator of steaming success.
Whether it's an album release or a single... There is no such thing as too much music releases.
Successful artists such as Drake and Kanye put out so much music every year.
Wouldn't you want a successful release as well?
In this blog, we're breaking down why you should release more songs and exactly how MUCH to put out.
How about using our Free Music Distribution platform for your next release?
We'll send you a login to manage your song and future catalog after we've set everything up for your release!
6 valid reasons you should release more music!
I believe artists should release more music.
Rather than giving you the boring reasoning, let me show you!
6 reasons you should put out more music:
Tap topic above to read more! ☝️
In this article, we're going to go deep on releasing music.
I want your new music to shine so that's what I'll do, goddamit!
#1. grow your Spotify monthly listeners

This is basic math.
If you get an average of monthly 1000 streams per song, then having more tracks in your catalog leads to more monthly listens!
Some songs crush it on Spotify and some perform worse.
The thing is: you don't know which is which!
Put out all the quality tracks you have, and over time you'll see HUGE growth in your streaming numbers.
#2. Improve your sound much faster

The best way to improve your music is to practice, as the phrase goes!
Artists are in the same boat. The more you practice releasing, the more proficient you get.
Learning new producing techniques can only be done by releasing music regularly.
To get better at making music, you have to keep putting out new material. This feedback is crucial for developing your artist's voice.
Not only that, leverage your release of music to grow a following and establish a relationship with your listeners!
#3. Grow a fanbase faster by releasing music

The majority of musicians begin their careers with zero public image before gaining a cult following.
When you release music, you're actively engaging with your audience, which is a wonderful method to grow your fan base!
Even though it may take time to establish an audience for your debut record... You can still begin the process today.
In marketing, consumers need to hear about you 8-10 times before becoming a fan. More releases mean more opportunities.
The more they hear, the more likely they are to want to hear more.
You may also expand your audience with each song you release.
#4. You'll gain access to all of Spotify's tools
Did you know that Spotify has built-in tools for an artist with many tracks?
If you have over 50 tracks, you get a "This Is" Spotify playlist!
According to Spotify, less than 1% of artists have released over 10 tracks AND have 10'000 monthly listeners.
That is such a small number, but those artists get preferential treatment for playlist considerations!
#5. Make more streaming royalties
The recorded music industry's next cornerstone is streaming!
Physical copies of music are pretty much nonexistent, but many artists are yet to catch on.
Spotify is the world's most popular music-streaming service, with the highest number of streams and the highest percentage of artist earnings.
With more tracks, you'll generally see an upside in streams. Who wouldn't want more money?
Expect an increase in streams as you have more songs available for sale to the public.
#6. Increase Spotify editorial playlist placement Odds!
For artists who want their music to be heard around the world, getting on a high-profile Spotify playlist is one of the best things that can happen to you.
You only have that small window when you release new music.
One issue... You can only directly submit your song to Spotify playlist curators during release.
This means that with every release, you're granted the opportunity to get your music heard by a global audience!
This is no small thing for indie artists looking to develop a name.
Paid promotion is only as effective as your budget, however streaming playlists can generate fans without any sacrifice.
A newer artist needs to sacrifice so much already, you may as well use the service these industry insiders are offering.
How often should you release new music?
Let's talk about music releases.
You should release as much music as you can while maintaining quality and integrity. There is no set timeline, however once a month is the industry minimum.
Hip-hop artists can create and release material much more frequently than their rock counterparts.
Rock bands have a longer process with recording and mixing, whereas a rapper can take a beat and pump out a song in a day.
The right amount of time between releases is a balancing act between the artist's productivity and the audience's appetites!
how often should you release an album?
Should you release an album often?
As a rule of thumb, you should release an album every 12-16 months. To make sure that you stay in the public eye, you should make smaller albums and release them annually.
There is some middle ground though.
If you're making collaboration albums, then it's reasonable to release albums sooner than that.
As a new artist, it's important to get more songs out there quickly.
If you keep doing this and don't make much of an impact, it's time to look at your strategy again.
Should I release a single every month?
Is the monthly release schedule reliable?
Your song should be released whenever possible while retaining the highest standards of excellence. So what if it's every two months? You can stockpile several singles for release.
It's best to hold off on releasing music with words if you can imagine them being played on the radio. For a song to take off, it needs over a month of constant promotion.
5 ways to release more music as an artist
I would be a monster if I told you "release music more" and isn't show you!
Here are 5 easy you can release more music with ease:
Collaborate with other artists

Feature on other people's music

Release a new song using free beats

Learn how to make your own beats

Don't distract yourself with a music video
It makes sense to release a new song every month, and I'll get into the nitty-gritty.
#1. collaborate with other artists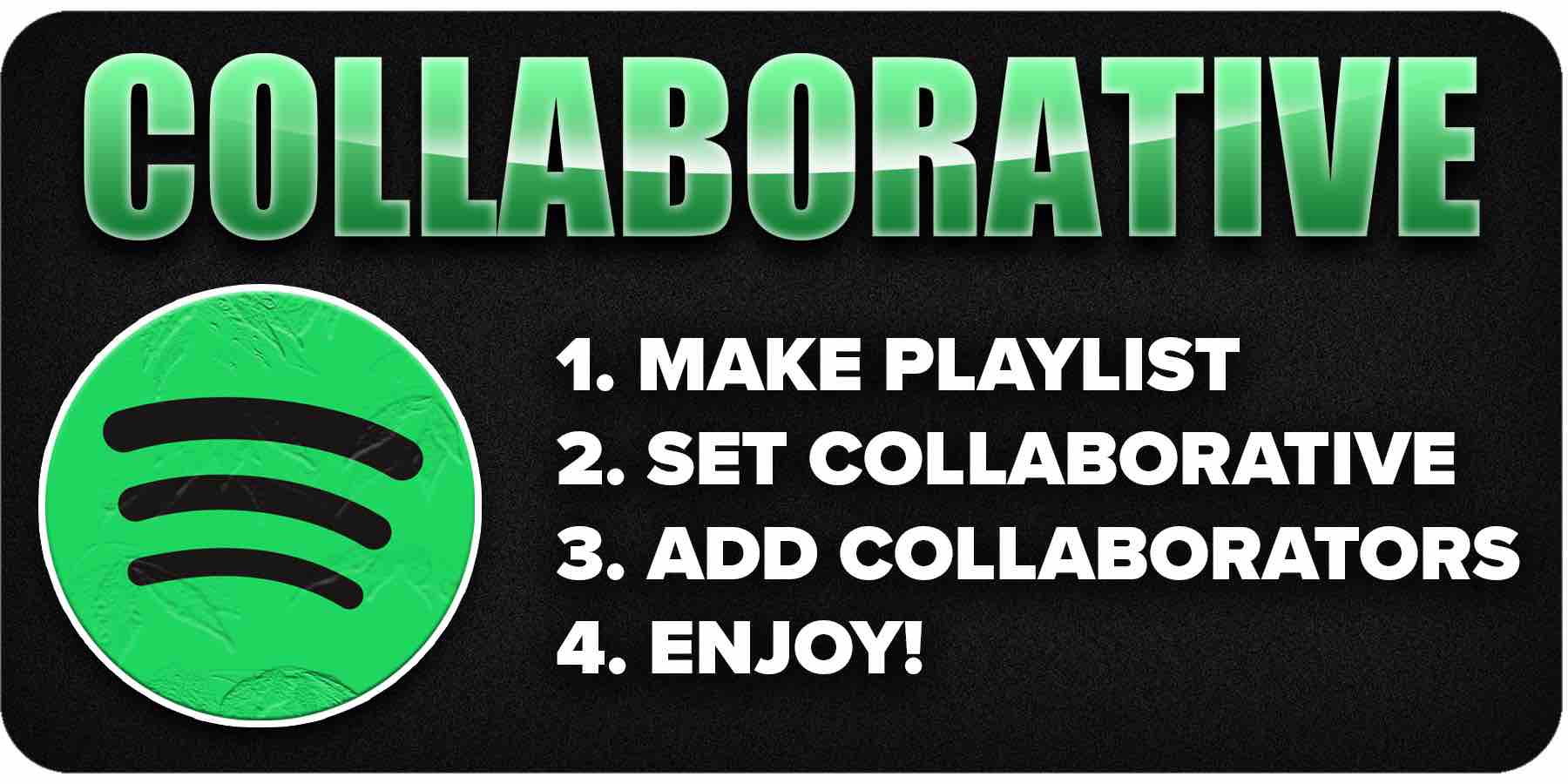 A featured, or side artist, is essentially a guest feature on another artist's song.
A featured artist will record a verse, add some musical accompaniment, or perform in any other way on a particular track!
By working on collaboration projects, you're splitting the workload. This allows you and the group to release more music as a collective.
Collaboration tracks also perform better on streaming services!
The average person doesn't realize but... Almost every full album you hear now has been made with the help of 20+ people.
New artists have an ethos of "I don't need nobody!"
Considering 80% of DIY artists get less than 50 monthly listeners... You do.
#2. Feature in other people's music
Instead of an entire collaboration project with many members, even featuring on a song is good.
The key is not to come on too strong; try not to smother the person you are trying to get on board with your work.
Create a relationship with artists you want to work with, and maintain contact either with email or social media messaging.
Everybody has a different album cycle, so musicians are always looking for help to complete tracks.
#3. release new music using free beats
The hardest (and most time-consuming) aspect of releasing music is finding a good beat.
Since you're limited by budget, it may be in your favor to release music with free beats. This allows you to put out a new song more frequently!
Even if you don't use "free" beats, collaborating with producers directly will increase your output by a crap ton!
Disclaimer: read the beat's terms and set out how the license can be used.
#4. learn to make your own beats
Musicians who produce their own beats enable have full creative control!
Rather than waiting around for producers/engineers who take forever (and cost a bunch), you can make your own beats. This allows for faster music output.
When you're working with a separate producer, you're at the will of their skills, creativity, and availability.
Understanding how to properly mix and balance audio and beats will help in your writing process.
Bonus: Once you master how to produce your own beats, You now have a new marketable skill to freelance and find production jobs.
#4. Focus less on a music video
This part is going to hurt... Brace yourself.
For many artists, a music video seems like a cool idea because it added a visual element to a piece of music that was just audio.
That said, a music video doesn't correlate much with an artist's success.
A good music video takes so much time, money, and effort which could have honestly gone to more music production.
Most songs that are made better by the video weren't good, to begin with.
Make music that people love to play for its OWN value.
I'm not hating on music videos, I'm simply being pragmatic here.
The same songs that get 10'000 streams on Spotify might not crack even 100 music video views.
I will say this: lyric videos go hard. If you're still dying to put out music videos, then go that avenue.
It's the only time music videos potentially go viral.
How often do famous artists release music?
How many Drake songs are featured?
Drake's discography includes 139 singles with 80 being features. Over half of Drake's streams come from songs we didn't release himself!
This is a great example of how artists need to create music together.
Drake's artist's image makes it seem like he's the largest artist on earth, but clearly, he gets a large push from other artists.
Wouldn't be surmised to listen that Drake made a song with Post Malone.
Who knows, his next album might be a collaboration like he did with Future and Young Money.
The point is: there are two overlapping factors.
Volume of releasing

Quality of feature artists
Sometimes, the genre Drake makes
On the flip side, there is such a thing as too much content!
Just make sure another artist is distributing it so you don't overwhelm them.
Your next album could become a global hit, with the right planning.
How many singles should you release before an album or EP?
The good news is that we live in a time where singles are very common, and there are many ways to put out a song.
How many singles should you release before an EP?
Strive to have a minimum of 7 single releases before releasing an EP. This gives you an idea of what fans want, and enables you to make music they'll love!
EP's as expensive and hard to make...
You don't want to throw it out there without diligent planning and data first.
Full albums also don't get much love in your artist profile.
Every artist has that one album that ever performed...
Even if every song is good, it's a bit much for the music consumer to handle so they'll only choose a few tracks to vibe to.
Are deluxe albums worth it?
This is a full-length album that has more than twelve tracks.
A deluxe album has more tracks than a standard album - ranging anywhere from 18 to 30 tracks.
I will say, deluxe albums are not worth it for artists.
I've never heard of one artist going viral off of a deluxe.
Releasing singles gives you the chance to build hype, but deluxe works backward.
You're trying to catch the falling momentum of your last campaign. Does that sound like progress to you?
Unless you have hundreds of thousands of fans, then it's too much supply for the limited demand.
You're better off releasing the bonus tracks as singles, and building the fanbase this way!
Take any new material and start releasing singles from it.
Who knows?
One song that would be shelved in a deluxe may go viral on TikTok.
How to release music to streaming services FAST!

There are a lot of factors to consider when choosing the right music distribution service for your needs.
Releasing new music is a struggle in its own right!
You need the fastest, most efficient, and most affordable ways to get your music out to the world.
The sooner you use one of these music distribution services, the sooner your music will be heard by your fans.
Most artists use lucky distribution services to release music, and because of that, they can't truly build more fans.
Fastest music distribution service
Each music distribution platform is pretty much the same, but the cost of using them will be different.
Boost Collective is a digital distribution platform that is meant to help independent artists get their music out there!
You'll get distribution AND promotion 100% free! (There's no catch.
How often should I release music on SoundCloud?
SoundCloud is a very unique music streaming service.
How much music should you put out on SoundCloud?
To effectively grow a fanbase on SoundCloud, you should release new music at least once per week. If you're constantly stockpiling tracks, then this is more than manageable.
SoundCloud lets you put out original music without any hassle.
To keep fans engaged, test out new songs on Spotify.
Lots of people use SoundCloud actively - and there aren't many barriers to uploading tracks!
Join The #1 Platform For Music Artists.
We're starting a revolution - and putting music artists (like you) first.
Boost Collective is a free-forever music distribution platform. Upload unlimited releases to 150+ stores and platforms and keep 100% of your earnings.
You'll also get free playlist promotion, cover art creation, and much more!
Join Boost Collective for free here.