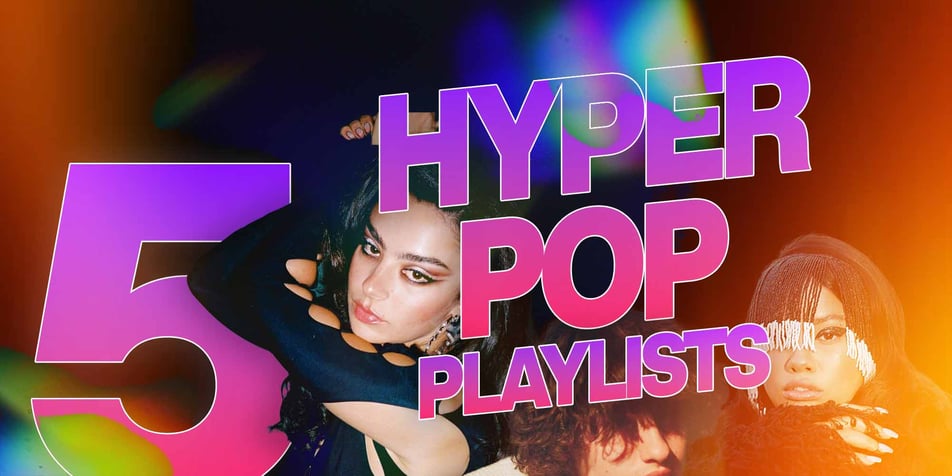 TOP 5 HYPERPOP SPOTIFY PLAYLISTS
Looking for the best Hyperpop Playlists on Spotify to submit your music to?
Or perhaps, you're just looking for some good tracks to listen to! We've got you covered for both.
Top 5 Hyperpop Spotify Playlists:
If you make Hyperpop music then I have great news for you...
Here are the 5 BEST Hyperpop Spotify playlist for you to submit music to!
Your songs will be sent to the top Spotify playlist curators with highly engaged & active playlists!
You can get heard today and truly build a fan base on Spotify.
Now, without further ado, listen to this playlist and submit and get heard!
Submit your song, if I like it then I'll add it to my Spotify playlist.
#1. Internet People
This playlist has the top zany tracks in Hyperpop, Rap, and more!
These songs are trending and the playlist is updated every few weeks.
If you have a release popping up, then you really want to get in place inside this playlist.
Here you can get it hard by active and engaged Spotify users
#2. HYPERPOP
Sometimes it's best to simply submit to the playlist with the title that perfectly matches what you want...
In this case, the list's name surely speaks for itself, doesn't it?
I think it's safe to say that Hyperpop fans are listening to a list titled "Hyperpop"! So if you want perfect audience targeting, this is the playlist for you!
This list features some of the biggest current Hyperpop tracks being shared the most.
It's a no-brainer to jump onto this list!
#3. Hyperpop Rap
It comes as no surprise that there are a ton of powerful rap tracks in the Hyperpop aesthetic...
The anti-establishment theme mixed with the fact that they just want to do whatever is going to make them most happy at the moment... it's crazy!
Big artists such as Yeat, Midwxst, Ericdoa & Playboi Carti live here!
#4. Big On The Internet
However, it's totally worth it before your song is out.
If you can score a huge placement on an editorial playlist, you'll see streams POUR in!
For this playlist, you'll want to pitch your upcoming release to the Spotify editorial tool!
#5. Viral: Tik Tok Hits
Viral Tik Tok 2022 is exactly as the title suggests.
Just the BEST tracks that are trending on Tik Tok!
However... that doesn't mean you can't get featured here. TikTok lists are filled with diverse music that reaches the masses of the youth generation.
A little-known tip is to get featured on different playlists that might not be genre specific, and that reach a ton of people.
In our experience, these people often spread the word with others the most.
Do yourself a favor and submit - get yourself heard and truly build a fan base.
Join The #1 Platform For Music Artists.
We're starting a revolution - and putting music artists (like you) first.
Boost Collective is a free-forever music distribution platform. Upload unlimited releases to 150+ stores and platforms and keep 100% of your earnings.
You'll also get free playlist promotion, cover art creation, and much more!
Join Boost Collective for free here.