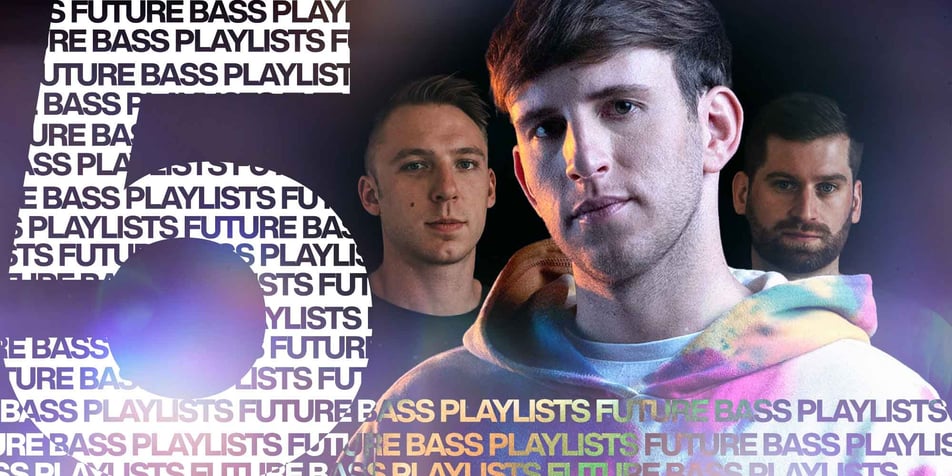 TOP 5 FUTURE BASS SPOTIFY PLAYLISTS
Looking for the greatest Spotify Future Bass Playlists to submit your song to?
Maybe you're just looking for some new music to listen to! For both, we've got you covered.
Top 5 Hyperpop Spotify Playlists:
If you produce Future Bass music, I have some exciting news for you...

Here are the top 5 Future Bass Spotify playlists to which you can contribute music!
Your music will be distributed to the most popular Spotify playlist curators with the most active and engaged playlists!

On Spotify, you can get heard right now and start building a fan base.

Now, without further ado, listen to these playlists, submit your work, and get seen!
Bonus: download the 3000+ Spotify Playlist curator contact list for FREE! 👇
#1. Future Bass 2022
This playlist is just as it's name suggests! It's filled with great Future Bass tracks. You'll find tracks from the likes of Illenium, Disclosure, ODESZA, and more!
These songs are currently popular, and the playlist is refreshed every few weeks.

If you're planning a release, you'll want to make sure it's included in this playlist.

Active and engaged Spotify users can help you out here.
Tap below to submit to this Spotify playlist! 👇
#2. Top Gaming Tracks
This list is vetted personally by us. It's got tracks that helps gamers focus. The best part about intent focused playlists is that the listener will save their favourite tracks to play them over and over again when they need to get into the zone.
You'll find a mixture of bass, rap, trap, future bass, house and more on here.
It's a no brainer to jump onto this list!
Tap below to submit to this Spotify playlist! 👇
#3. PUMP GANG
Gym playlists are filled with tracks that help lifters get the biggest pumps!
As mentioned above, if you track fits well, the listener will save it for their next workout. This can help you rack up streams from fans that actually get more than just enjoyment out of your music.
Pretty cool right?
Get your music listed here and have the newest, hottest customers listen to you 24 hours a day, seven days a week.
Tap below to submit to this Spotify playlist! 👇
#4. Bass Lounge
Spotify itself has the most extensive playlists available.

Granted, you can't go go to their team and pitch your music after it's already been released... However, it'll be well worth it once your music is released.

Streams will pour in if you can land a prominent spot on an editorial playlist.
For this playlist, you'll want to pitch your upcoming release to the spotify editorial tool!
We'd recommend using Boost Collective to release your next single! 👇
#5. GYM & WORKOUT - Energy Boost
Ah... another playlist that focuses on a workout!
This list we can attest to as being a stream powerhouse! It's owned by DJ/Producer duo The Fifthguys!
I know personally that they run tons of ads for their playlists, so it's totally organic and worth getting your music in this playlist.
They'll feature anything from rap to slap house to future bass!
Do yourself a favour and submit - get yourself heard and truly build a fan base.
Tap below to submit to this Spotify playlist! 👇
Join The #1 Platform For Music Artists.
We're starting a revolution - and putting music artists (like you) first.
Boost Collective is a must-join platform for music artists.
Join the rebellion! and get free music distribution, free music promotion, and more.
We're on a mission to change what is possible in the music industry and we need you!