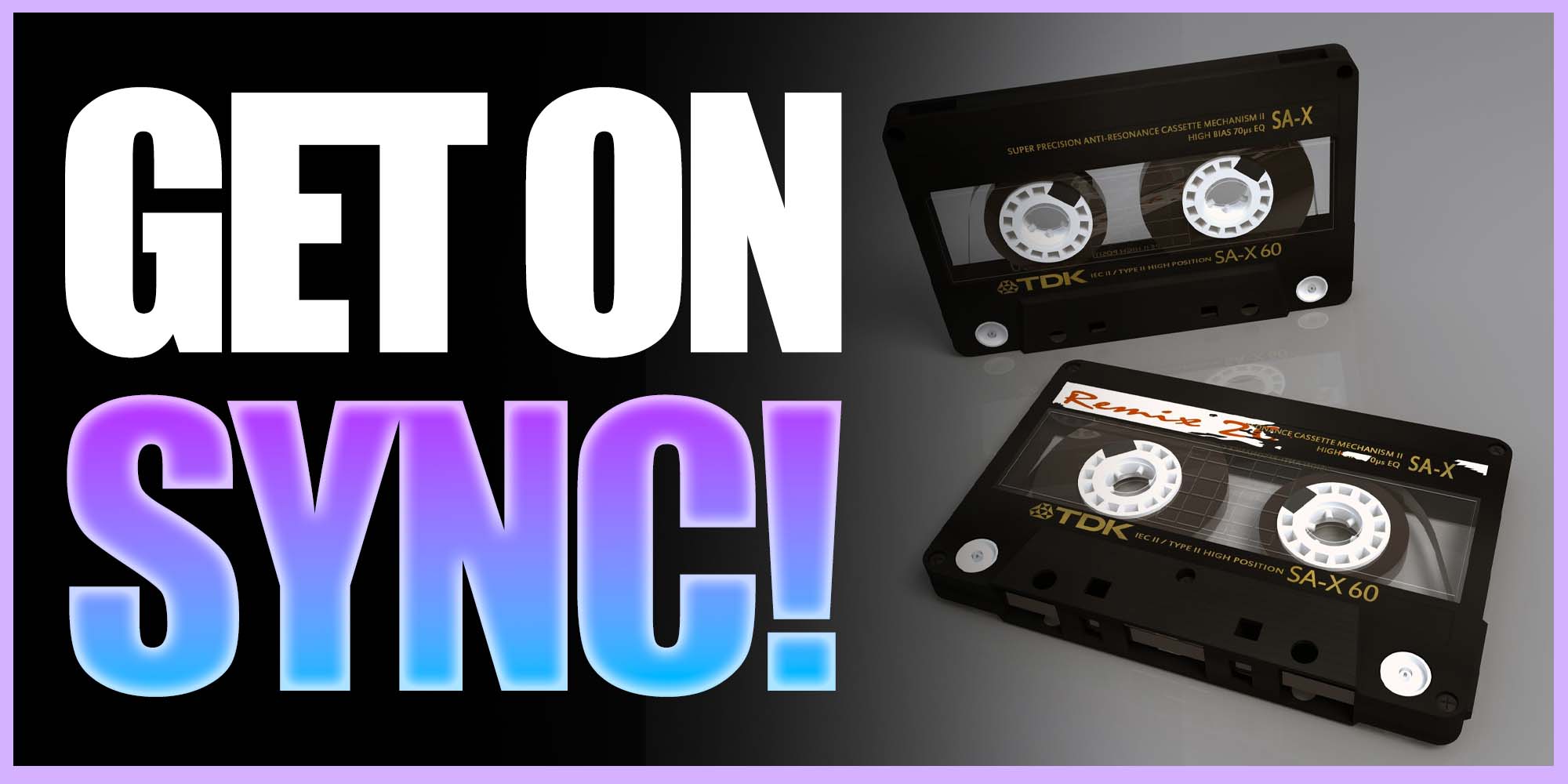 Music Supervision is a huge deal
Music supervisors are in charge of where songs go in the content.
They look through thousands of proposals from middlemen that sound good and contain thousands of songs to give to a supervisor in the hopes that they will be chosen.
The middlemen who help people get music are called "music licenses."
It's crazy how much power they have.
Music supervision firms are able to:
Work with directors directly

Work with advertising firms

Work with a huge brand

Contact other film specialists
They're one of the most essential members of a team.
Music supervision and getting a sync agent are important steps!
By building this connection, your chance at negotiation for a music licensing project skyrockets!
The Ultimate Music Supervisors Directory

Here is a full list of music supervisors within the music industry!
These music supervision companies are available to independent artists and can get your tracks onto film tv!
Find the links below and reach out to these music supervision companies.
Top 40 music supervision companies
Boost Collective (https://www.boost-collective.com)

Concord (https://concord.com/music-publishing/)

Tetragram (http://www.theteragrammusiccatalog.com)

Brewman Music (http://www.bmemusic.com)

Ralph Sall (https://www.ralphsall.com)

Beta Patrol (http://www.betapetrol.net)

Chloe Raynes (http://chloeraynes.com)

Chop Shop Music (http://chopshopmusic.com)

Copyright MV (https://www.copyrightmv.com)

Creative Control Ent (http://www.creativecontrolent.com)

Cutting Edge Group (https://www.cuttingedgegroup.com)

Dancing Mice (http://www.dancingmice.net)

Evolution Music Partners (http://evolutionmusicpartners.com)

Format Ent (http://www.formatent.com/#welcome)

GSA Music (https://www.gsamusic.com)

Harvest Creative Services (https://www.harvestcreativeservices.com)

Greenspan Kohan (https://greenspankohan.com)

Hear It Clear It (http://www.hearitclearit.com)

HD Music Now (https://www.hdmusicnow.com)

Hot House (https://www.hot-house-music.com)

Hit The Ground Running (http://www.htgr.net)

Inaudible Productions (https://inaudibleprod.com)

John Rowley (https://www.jrowleymusic.com)

Michael Welsh (https://www.michaelwelshprods.com)

Music Supervisors (https://musicsupervisor.com)

Neophonic (https://www.neophonic.com)

Nimrod Sound (https://www.nimrodsound.com)

North Music Agency (https://www.northmusicagency.com)

Radar Music Group (https://www.radarmusicgroup.com)

Rights Workshop (https://rightsworkshop.com)

Reel entertainment (https://www.reelent.com)

Silent Music (http://www.silentbay.com/?i=1)

Syncalicious (http://www.syncaliciousmusic.com)

Search Party (http://www.searchparty-music.com)

Stef Angel Music (https://stefangelmusic.com)

Song Finder Licensing (http://www.songfinderlicensing.com)

Songrunner Entertainment (http://www.songrunner.com)

Woodwyn Lane (http://www.woodwynlane.com)

TLS Music Services (http://www.tlsms.com)

No Mission Music Supervision (https://www.nomission.ca)
All these companies work with licensing songs for film TV.
If these types of projects are up your alley, then reach out.
Below is a list of my 5 personal favorite music supervisor firms.
Watch the video below for tips on submitting your music. 👇
Boost Collective

Boost Collective is a new and innovative way to get your music distributed.
They don't believe in middlemen and want to equip artists with all their ownership.
Tetragram Publishing

Teragram Music has been making changes to the way production music is scored and licensed for more than 25 years.
They have a high level of music supervision, very good stuff.
They are experts at getting music for all kinds of programs and ads, everywhere.
With them, you'll work with talented, award-winning professionals who can make everything from grand, epic anthems to short, punchy pop-punk songs.
Copyright MV

Copyright Music & Visuals is a full, professional service.
These guys can help you get the right music and any kind of copyright clearance you need.
When it comes to licensed music, they're your guys.
Search Party is a movie that needed firms like this.
They do anything from the smallest art videos to Hollywood and Olympic productions.

Creative Control Entertainment

Creative Control is a company that does a lot of different things with music, including consulting, live events, and production.
Their music supervision services are top-notch:
Independent film studios

Small record labels

Marketing partners for brands
You definitely need to check out this music supervisor firm.
cutting edge group

Cutting Edge truly lives up to their name.
Cutting Edge Media Music is the experts in music for media:
Film

Television

Video games

Advertising

Broadway
Cutting Edge Media Music also owns IP in some of the most popular media properties and franchises in the world.
They've worked with the recording academy and are highly reputable.
dancing mice

The movie industry uses Music Supervision and Music Consultants.
Our skilled and experienced staff members act as go-betweens for film or film Production teams and Composers.
They make source music schedules, get and check licenses, and act as a link between the Record Companies, Publishers, and Production Companies.
You don't have to move to Nashville for placements.
Just submit your music log.
To get your licensed music on films like Search Party you'll need good guys!
Submit your song, if I like it then I'll add it to my Spotify playlist.
I'm taking song submissions of all genres👇

GSA Music

The Gorfaine/Schwartz Agency, Inc. has been around since 1982.
They represent the best composers, music producers, songwriters, music supervisors, and music editors in the film industry.
They offer a variety of services for licensing bands and indie artist soundtracks for advertising and commercials.
GSA is the best talent agency for music in digital movies, TV, and other media.
Watch them carefully, since founded they helped many musicians in the licensing game.
Hear It Clear Music Publishing

Dominique is the head honcho at Hear It Clear music publishing.
He's in charge of the music for movies like Kumiko, and the Treasure Hunter, which were shown in theatres all over the country.
He's worked in creating many digital television projects and has many credits.
For licensing songs and building a soundtrack, he's the guy.
His Spotify account is booming to join the game guild!
HD Music Now

Founded in 2008, Jody Friedman set up HD Music Now.
HD Music Now shows the best artists, labels, publishers, composers, sound designers, and producers working today.
Their licensed music supervision skills are top-notch!
They've led and supported many television music licensing.
What does a music supervisor do?

Music supervision is the process of choosing and licensing music for visuals.
It's important to know a lot about the history of music and have strong connections in the music industry.
These skilled musical supervisors can choose a great song to make a Netflix TV show even better.
The quality of music is changed by the people who are in charge of it.
The team can help you find good partners for your projects and keep an eye on the whole thing.
Producers and filmmakers can't do their jobs without them.

How much do music supervisors charge?
Most of the time, music supervisors get paid flat rates. Music supervisors sometimes work for large companies full-time and make 50-60k a year.
Usually, how much money is made depends on how much money is put into a project.
Costs for low-budget independent films could range from $0 to $10,000.
Video game companies are the clients who pay the most for placement.
If you have good original music, the music supervisor won't charge you for submissions...
They'll help you get paid!
They demand a range of original music for their commercials, so they'll need you!
If you have real talent then you'll easily make friends with music supervisors and see great things come your way.
How do I contact music supervisors?

The key to getting a song placed is to make sure you are the best person for the job.
Many curators are supervisors, so try submitting to playlists curators!
There are so many submissions to license companies and music supervisors that it is getting harder to get a chance to appear.
Here's a simple process to contact a music supervisor.
Do your research on the music supervisor's past work

Create original music that fits their work

Craft a really good introductory email

Find ways to offer them value
So this, and you'll hear back from top music licensing companies.
Where to find music supervisors
There aren't many organizations that oversee licensed music in the industry.
Many music supervisors have websites where creators and musicians can send them music directly for sync licensing.
One of the roles of the music supervisor is to... Find music!
Spotify and LinkedIn are great ways to find music supervision.
Look at the end credits and features on top shows.
Find who's behind the project, and then go forward with them on Twitter.
Getting a placement is competitive, and major brands are picky about clients to work with...
But it's worth it if your music vision aligns with the brand.
Submit your song, if I like it then I'll add it to my Spotify playlist.
I'm taking song submissions of all genres👇

Join The #1 Platform For Music Artists.
We're starting a revolution - and putting music artists (like you) first.
Boost Collective is a free-forever music distribution platform. Upload unlimited releases to 150+ stores and platforms and keep 100% of your earnings.
You'll also get free playlist promotion, cover art creation, and much more!
Join Boost Collective for free here.