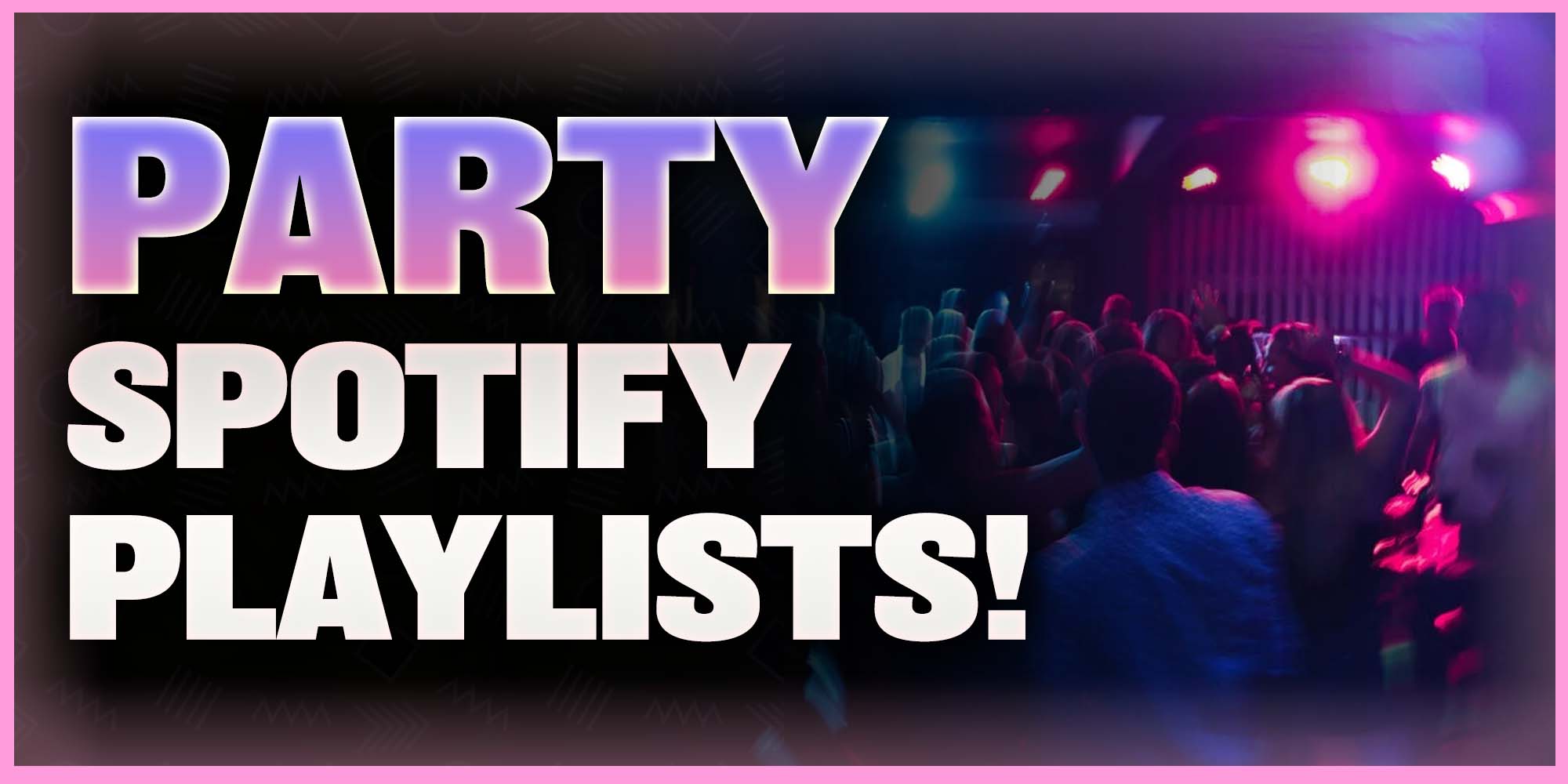 Top 5 Party Playlists on Spotify!
Looking for a good Spotify playlist for your next party?
Whether you want some nice EDM Spotify playlists or Rap playlists...
You'll find music for the right party.
Keep reading this blog to hear, and check out the Spotify Playlist Submission tools we got!
Here are the 5 best Party playlists on Spotify:
| | |
| --- | --- |
| Spotify Playlist | Followers |
| Party Songs | 325000 |
| Party Mix | 365000 |
| Best Party Playlist | 6000 |
| Party | 3000 |
| Party Playlist | 1400 |
Some of these party Spotify playlists are hyper-large whereas the others have only a few thousand fans...
Don't be fooled though.
The "small" party Spotify playlists are just as active as the larger ones within limits, of course. 😂)
Enjoy, please listed to all of these party playlists, I'm sure that you'll find something great!
Do you make good music?
Submit your song, if I like it then I'll add it to my Spotify playlist.
#1. Party Songs
LEt's start with this one as the first playlist on this list!
This is the primary party playlist because of how frequently the curator adds new music!
Expect a wide array of new tracks to come out on a daily basis with this Spotify playlist.
Not only that, the tracks are varied in style/genre so everybody is going to hear something they like.
Stuff like this seems small - but goes a long freaking way!
#2. Party mix
Here is a great party mix for you to play.
Who says that one person isn't a party!?
Listen, you don't even need to have anybody around, just put your headphones in and solo party!
This playlist is the epicentre that I used for making this full blog.
You should Submit Your Music to good Spotify playlists to get heard!
#3. best party playlist
Who is ready to TURN UPP?
If you are, then this is the perfect party Spotify playlists to jam out to.
Whether the party will have 15 or 20 people doesn't matter...
Get the Ultimate Curator Contact List for over 3000+ Spotify playlist curators!
You'll vibe out to the tracks here.
The moral of everything is that you'll just need
#4. Party
Without further ado, here is the classic PARTY playlist!
You'll hear a diverse rang of artists form Kanye West to Calvin Harris.
You've got to learn to Get on Playlists to get heard!
Just note, many of the songs here are pretty gan-z when it comes to sound.
While you won't hear much of Van Halen, don't be discouraged...
The songs in this Spotify playlists are absolute bangers.
#5. Party playlist
Ready to jam out on the dance floor?
Here is the best party Spotify playlist for you to play at a banger.
These tracks are designed to pump you up as you go crazy on the dance floor.
This playlist will make you want to:
Jump
Dance
Laugh
Cry
All at once
I highly recommend that you check this Party Spotify playlist out and vibe.
Do you make good music?
Submit your song, if I like it then I'll add it to my Spotify playlist.
Join The #1 Platform For Music Artists.
We're starting a revolution - and putting music artists (like you) first.
Boost Collective is a free-forever music distribution platform. Upload unlimited releases to 150+ stores and platforms and keep 100% of your earnings.
You'll also get free playlist promotion, cover art creation, and much more!
Join Boost Collective for free here.