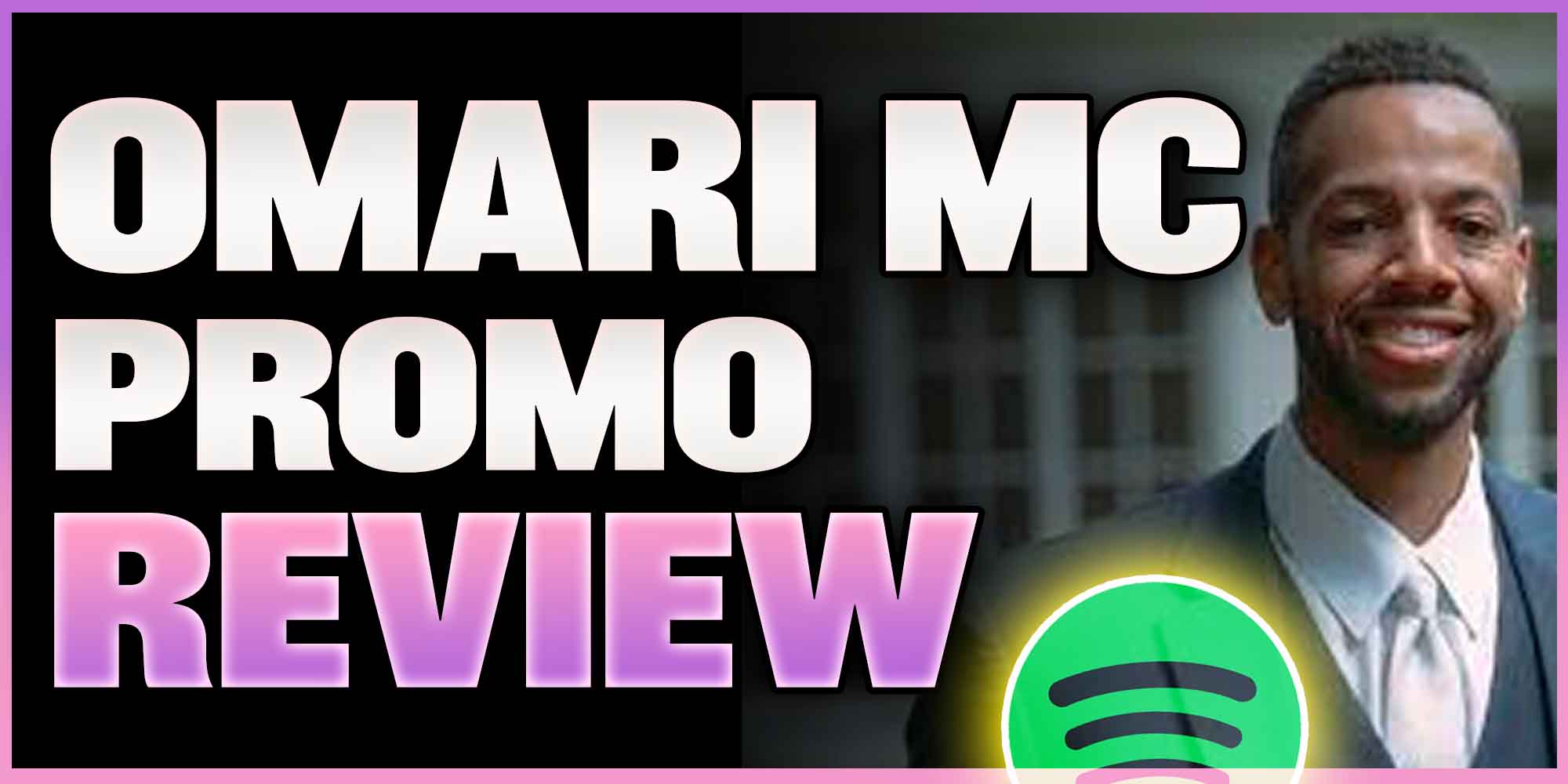 Read this before Using Omari MC!
Here's an Omari MC review.
Omari MC is a rising star in the world of Spotify Promotion and Youtube promo.
Omari MC is a very interesting Spotify playlist Curator.
This music promotion Agency has a policy where they only promote music that is NOT explicit!
If your album cover has things such as guns, violence and many other graphic images...
Then there's a great chance that this music promotion agency won't accept your tracks.
That's the most negative aspect of this Omari MC review.
This is the case for all Omari MC music promotion services (Apple Music, Spotify promo and Youtube promotion.)
I do respect the level of morality that Omari has because he truly lives by his values.


Sometimes, whenever a gospel artist comes to us and we don't have a playlist suitable to promote them...
We make sure to send it to Omari for Spotify promotion services.
Do you make good music?
Submit your song, if I like it then I'll add it to my Spotify playlist.
I'm taking song submissions of all genres👇
Trustpilot: Is Omari MC Legit?

This is an honest review of Omari MC: So I'll give him credit where it's due.
His Trustpilot score is very good, just like Boost Collective.
When it comes to getting playlist placements on a popular streaming platform then you should consider getting future campaigns with either of these companies.
Many artists have already seen success through their possible playlists and it may just be your turn to get new fans as well!
Without a doubt, you can see that putting some ad spend in Omari MC will yield good results.
If you're an independent artist then a sat collectively this is one of the best music promotion agencies out there.
It's not complicated to get playlist placements toward your song link.
There is no one-time set-up fee... Just get a campaign near your release date and you can grow your monthly listeners.
Whether you are a music producer on your YouTube channel, or you want to try it with Instagram ads…
Your ad spend is safe with Omari MC - we'll break it down in this Omari MC review.
When you Submit Your Music here. you're in good hands.
One way to see that this is a great service is by checking their trust pilot score.
Artists will leave a permanent post about their experience with the whole process of Omari MC and how they were given new fans.
Before you pay you to see how many people have worked with Omari MCU and also what kind of reception they got from their playlist placements!
Omari MC paid promotion Alternatives

Because Omari MC is God-fearing Christian, there is no better agency to use used in him if this is your genre.
If you're a rapper though, it's a different story.
Your ad spend can't be spent at Omari MC - your song link needs to be clean.
That's what makes this Spotify Playlist Curator so interesting.
Omari MC is sure to help you reach a wider audience and make a lasting impact on the music industry for non-explicit.
If you want explicit tracks to get heard in Apple Music, Youtube ads, and organic promotion for Spotify promotion - use Boost Collective.
We have the best playlist promotion services for independent artists.
(Assuming your music is good.)
Universal Music Group style of promotion - in this Omari MC review.
Once you buy Spotify promotion services, and you have high-quality music - you're destined to get heard!
Many Youtube promotions and possible playlists for music (like Spinnin records) are sick.
With the right strategy, Boost can use his paid promotion strategies to spread his music video.
Tap below for an organic promotion today! 👇

Omari MC: Apple Music promotion services

If you look at the Omari MC website you will see you:
I did a little bit of searching and so far there was nothing to be found for Apple Music promotion services.
The page just directs you to a blog on how Apple Music compared to other authentic promotion methods.
Because of that I can't tell the difference between Omari's Spotify VS. Apple Music promotion.
You won't get a permanent post for your songs, but other platforms are good.
This is kind of a bummer for an independent artist that wants to target fans on Apple Music.
Make sure you read my full guide on Apple Music promotion to make a big difference in your streams!
Are Music promotion services even worth it?
There are many benefits to promoting your Spotify tracks with Omari MC and Boost Collective.
First of all, it's a low-cost service that almost every music artist has access to.
Instagram ads are a pricy ad spend compared to playlist placements.
This means that you can't promote your music to a large audience unless your financial situation is VERY well.
With Instagram ads, your song link won't get heard - especially with custom ads.
Ad campaigns are pricey, so having different platforms to leverage expertise is essential.
Growing your Youtube subscribers for more fans, the most important part is having an audience.
Since most artists struggle to promote their music, at least a company will create a pathway to promote Spotify music.
Additionally, Spotify has a wide variety of features that allow you to promote your music. These features include:
Artist pages

Spotify Playlists

Algorithmic Growth

Spotify promotion indexing
If you are looking to promote your music, then a Spotify agency is one of the best places to start!
If you want to increase your streams, then a Spotify promotion is an excellent choice.
This allows you to feature your music on the Spotify algorithm, helping you to reach an even larger audience.
Tap below to get a promotion today. 👇

Join The #1 Platform For Music Artists.
We're starting a revolution - and putting music artists (like you) first.
Boost Collective is a must-join platform for musicians.
Join the rebellion! and get free music distribution, free music promotion, and more.
We're on a mission to change what is possible in the music industry and we need you!