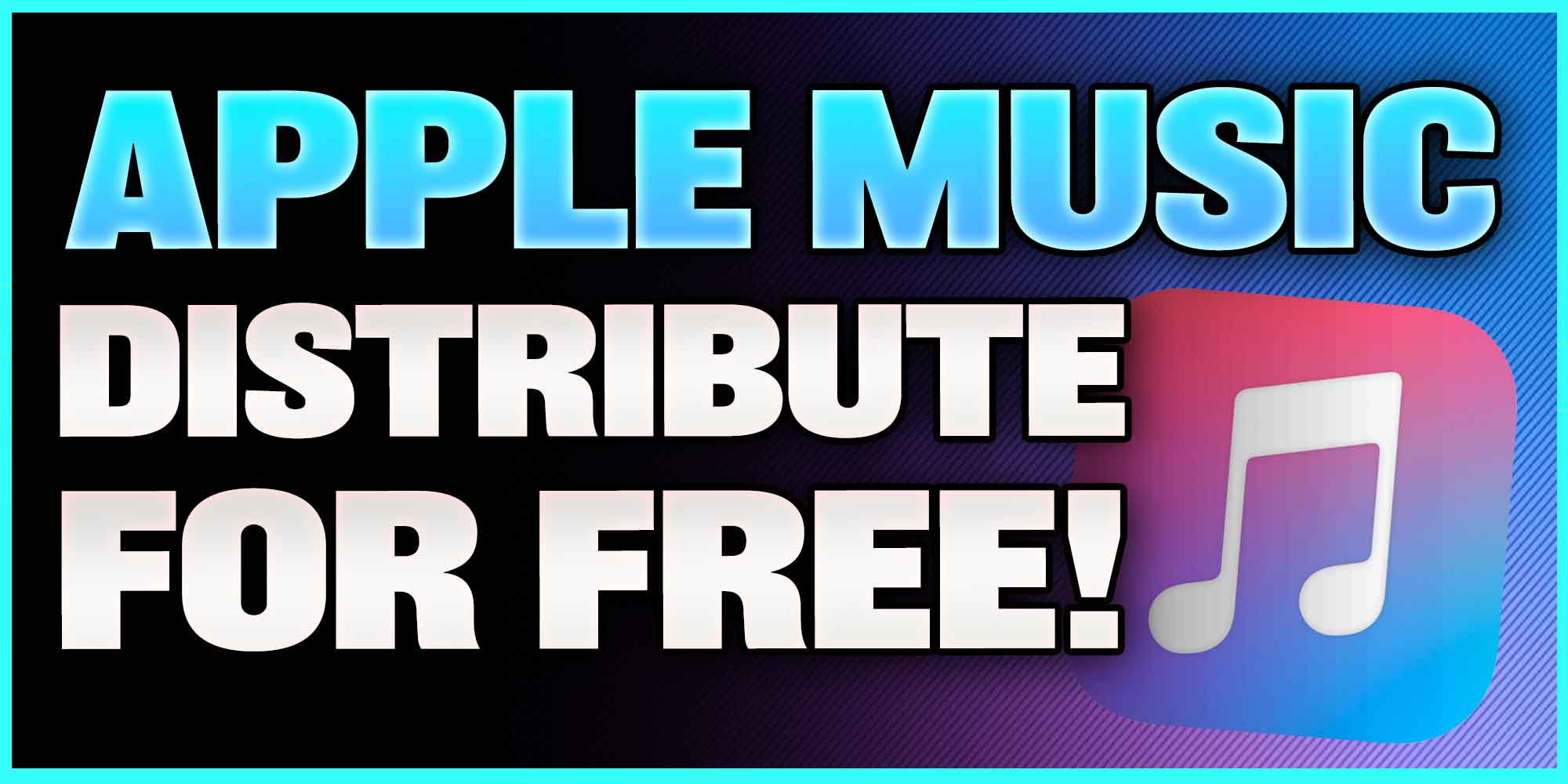 Upload Music to Apple Music for Free
You can upload tracks to Apple Music for free with a free music distributor.
Best free Apple Music distributors:
Boost Collective

RouteNote



That being said... Not all music distributors/music contributors are great at selling music.
Artists need to know which distributor is best for them to sell music. This is no-brainer for an independent artists' success! To know exactly which platforms your own music is heading towards is extremely important. (Get your music on streaming services)
Some allow unlimited music releases, music videos and much more.
Use Boost Collective to get YOUR MUSIC on Spotify and Apple Music for free in 2 DAYS (150+ Digital Music Stores)! 👇
Use Boost Collective's free music distribution platform! Distribute unlimited songs to 150+ stores/platforms, and protect your content with Content ID - while also keeping 100% of your earnings. Use this upload form to distribute your single now:
Tips for releasing music to Apple for free:
Once you release music on Apple Music with the help of a digital distributor...
That's not the end of the release.
You'll have access to Spotify, YouTube and other top stores.
So this means you can potentially earn royalties from each device!
You don't just want Apple Music pay, but all the streaming platforms' pay!
You may get it on iTunes for free, but I recommend you pay for good marketing.
When it comes to music streaming, proficient marketing can play a major role in your upcoming release.
Labels pay a pretty penny for their song library to get heard, and you're competing with them for audience stream time!
You can submit your music to Spotify playlists for free.
To get your streaming numbers higher in stores (for not much money) tap below.
If you're looking for a more in-depth tutorial click here!
100% organic Spotify promotion for your track. 👇
Use Boost Collective's free music distribution platform!
Distribute unlimited tracks to tons of music streaming platforms, and protect your content with Content ID - while also keeping 100% of your earnings (Spotify, Apple Music, Amazon Music Unlimited, YouTube Music, Google Play, etc). Use this upload form to distribute your single now:
Tap below to get content ID distribution today! 👇

Boost is the platform artists go to when they're ready to graduate from basic distributors anyone can access. Here's what they have to offer.
Promotion On Autopilot - Every release you distribute is automatically pitched
Free Asset Funding - From cover art to video visuals, artists get it all when they distribute through Boost Collective
Future Growth Opportunities - As you grow, more doors unlock with Boost. From editorial opportunities to advances, distribution deals and more. All whilst you stay independent!
Top Music Distributor 2023: Boost Collective

The best free music distribution platform is Boost Collective.
Our main goal with Boost Collective is not only to help you distribute music on Apple for free but also to help you promote it!
Every other distributor ignored your songs once you release them.
That's what makes us different.
There is injustice at the highest levels in the music industry...
Because we have the technology to help indie artists do more than simply generate an Apple Music for artists account.
At Boost Collective, we are musicians ourselves and we put our face, accountability and reputation on the line!
Should you use Amuse to upload to streaming services?

Amuse can distribute your tracks to Apple music, but it's not perfect.
The issue with Amuse is the simple fact that they take a flat 15% of your royalties.
This means if a million people stream music from your profile, you're giving 150,000 worth of streams to them.
I get your music live with Amuse and your song does get numbers, you're essentially paying a huge rent just to host.
Worth it? You tell me.
They do the basics of getting you Apple Music for Artists and put you in other online stores as well.
Wouldn't call this a great platform - but it does function.
So even though you are not paying anything upfront to get songs into Apple devices...
Considering how expensive the royalty cut is, you may as well check out other services to put music on Apple Music.
Can you upload music videos with amuse?

The lone downside to Amuse is that you cannot upload any music videos with the same ease.
DistroKid and Boost Collective are the best distributor platforms for this!
It does not cost anything when you use this company, create music, and get new listeners.
For videos, I recommend you use Vevo or Boost Collective to get it to streaming services.
They can get your music on Apple Music - at the quickest speeds!

Tips to promote your Apple Music and iTunes:
Ready to have your Apple Music tracks heard?
Truthfully, you don't even need paid services to make your release a success.
So long as you're posting on platforms like Instagram, you'll get awareness.
I recommend running paid ads on your Apple Music tracks.
This way you can bring users from the social media app into your pipeline.
Even if they aren't subscribers, the algorithm will promote your music more.
Upload to Apple Music asap to get that full growth!
Also, don't forget to set goals.
Define what success looks like for your Apple Music promotion. (The best Apple Music promotion!)
This can include a certain number of streams, locations, followers, fans, or plays.
RouteNote: Free Apple Music Distributor

RouteNote is another music distribution platform that works very similarly to Amuse.
That being said, RouteNote is miles above Amuse!
They will deliver your albums to the Apple Music library up to 4x faster than.
Read the full comparison between RouteNote and Amuse.
However some somethings is lacking:
Any of the truly good features of RouteNote are found only in the paid plans.
So you are severely restricted in a sense if you want your music to thrive.
This is a great way to upload to Apple Music if that is the only goal.

Conclusion
Along with music release platforms, you should check out distribution services.
Performance data, sales and streaming reports will be able to tell you which playlists & platforms to put your music in.
Get your music live on Apple Music, cover songs and all with Boost Collective!
Once you get your music to streaming services, use more features to promote the songs and grow as an artist.
Our playlist services will take your songs to the next level.
Ready to have people listen to your music on Apple?
Release and promote your artist's song to the world for free!
Tap below to get started. 👇
Join The #1 Platform For Music Artists.
We're starting a revolution - and putting music artists (like you) first.
Boost Collective is a must-join platform for musicians.
Join the rebellion! and get free music distribution, free music promotion, and more.
We're on a mission to change what is possible in the music industry and we need you!