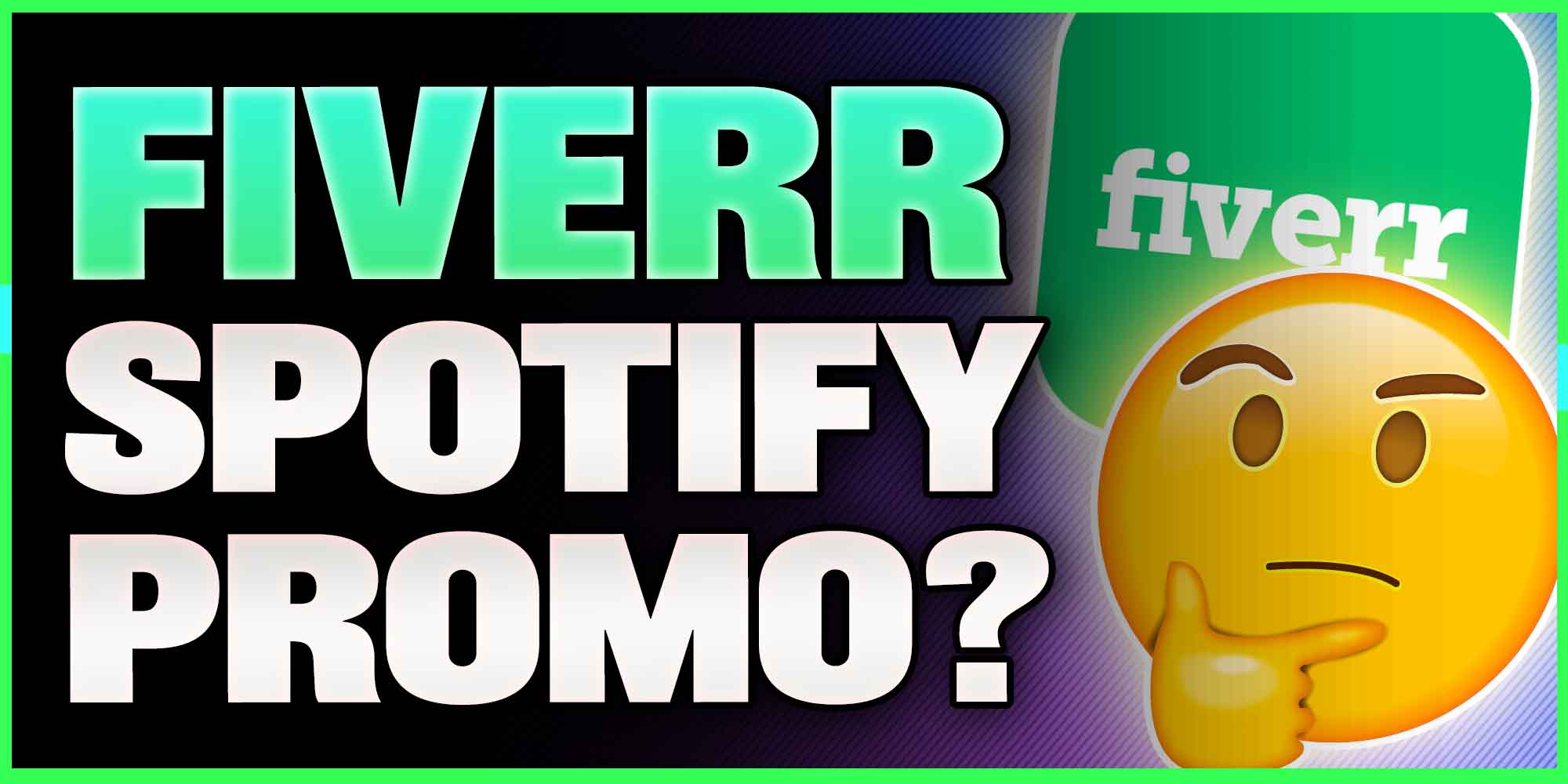 Is Fiverr Spotify promo legit?
If you ever plan to use Fiverr for your music promotion endeavours... Just expect to get scammed.
You need to remember that Fiverr music promotion doesn't originate in America or Europe.
How can this Spotify Promotion truly be a dominant strategy?
No shade, but that should raise red flags about using these Fiverr music promotion services.
Getting your music heard is not cheap, how can foreign currency with a tight budget give you anything of value?
Fiverr promoters simply don't have the American budget to get a song heard by an organic audience.
Just think about it... It cost money to get attention.
Does it make sense for $20 you can get 10,000 plays?
Fiverr is good for logo design or Cover Art Creation...
But I would not trust Fiverr as the go-to Spotify promotion access.
Do you make good music?
Submit your song, if I like it then I'll add it to my Spotify playlist.
I'm taking song submissions of all genres👇
Fiverr music promotion services lack accountability

One thing about Fiverr is that it's not a part of the music industry.
At least the other Spotify promotion service requires some sort of public visibility and accountability.
That's not remotely the case with Fiverr.
For starters, Fiverr sellers don't have a website or anything remarkable about them.
You can't even tell if these are real profiles or just something made up as a way for somebody to make money off of the back of music artists.
When making music with your blood, sweat and tears...
You'll want your Spotify promotion service to be legit.
How to audit Fiverr promotion

If you've ever been promoting your music with five or more services don't worry.
There are ways to audit the tracks and see if the market was legit or not.
Almost every artist I know is unaware of these marketing resources!
The modern music marketing industry is amazing for this.
You can easily identify if these Fiverr gigs for your track were just BS.
Try using the app SpotOnTrack as a professional way to see the playlist at hand.
You can see how many music fans the Spotify playlist has gained over time invited if the services sound fishy or not.
If you get featured on a Spotify playlist with only 2000 followers but get high hundreds of listeners, this does not make very much sense...
Some of these playlists are straight-up laughable.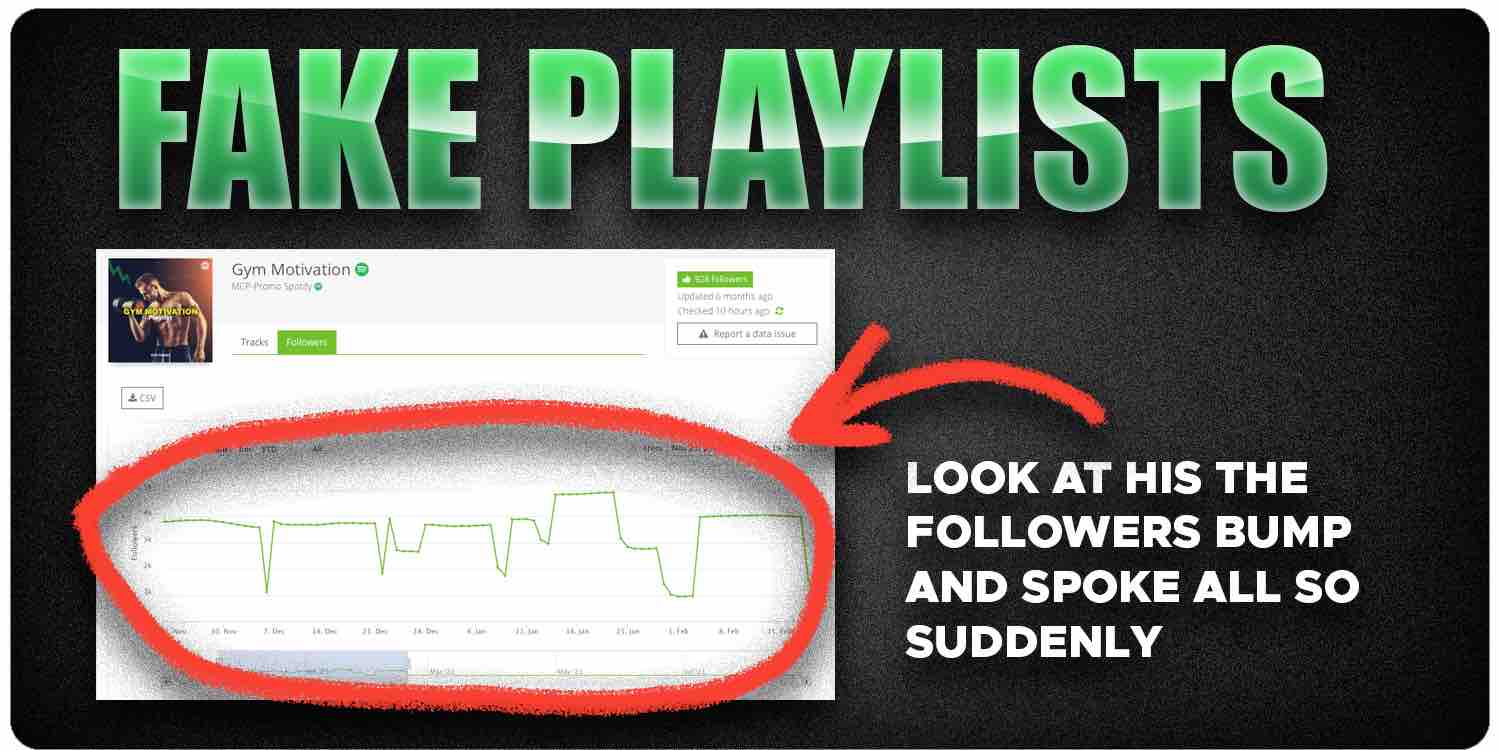 2 minutes of research will expose how you've been paying for bots.
One way to see if the playlist network is sus is the listener's location.
Music gets heard around the world, but if there's an absurdly high number us streams coming from:
Frankfurt

Ireland

Buffalo
You can expect the plays to be bogus too.
This is because those areas have access to large data centres.
The bots are spawned there and give you pumped-up streams this way.
The Best FREE organic alternative to Fiverr

Since Fiverr is not a viable Spotify promotion service... Which marketing service is good?
Get a free AND paid Spotify promotion service with Boost Collective.
We'll have your next song released into a high-quality Spotify playlist, where new listeners will hear your songs today.
Best part? Every stream is organic and legitimate.
We grow our Spotify playlists through FB/TikTok advertising.
You do not need a huge budget to get an organic promotion, so long as your track is high-quality...
Whether it's an album or a single track, we have the platform to promote your tracks as you like.
Our services have helped promote over 25,000+ music tracks and counting!
Contact the team for a sweet discount too!
Promoting it through an organic Spotify promotion service like Boost Collective will go a long way.
Since our Spotify promotion is legitimate then it's a great resource to build your algorithm data and truly get your music in front of a wide audience of fans.
Making music is your job and getting you great Spotify promotion is ours.
Submit your song to our playlists for free today! 👇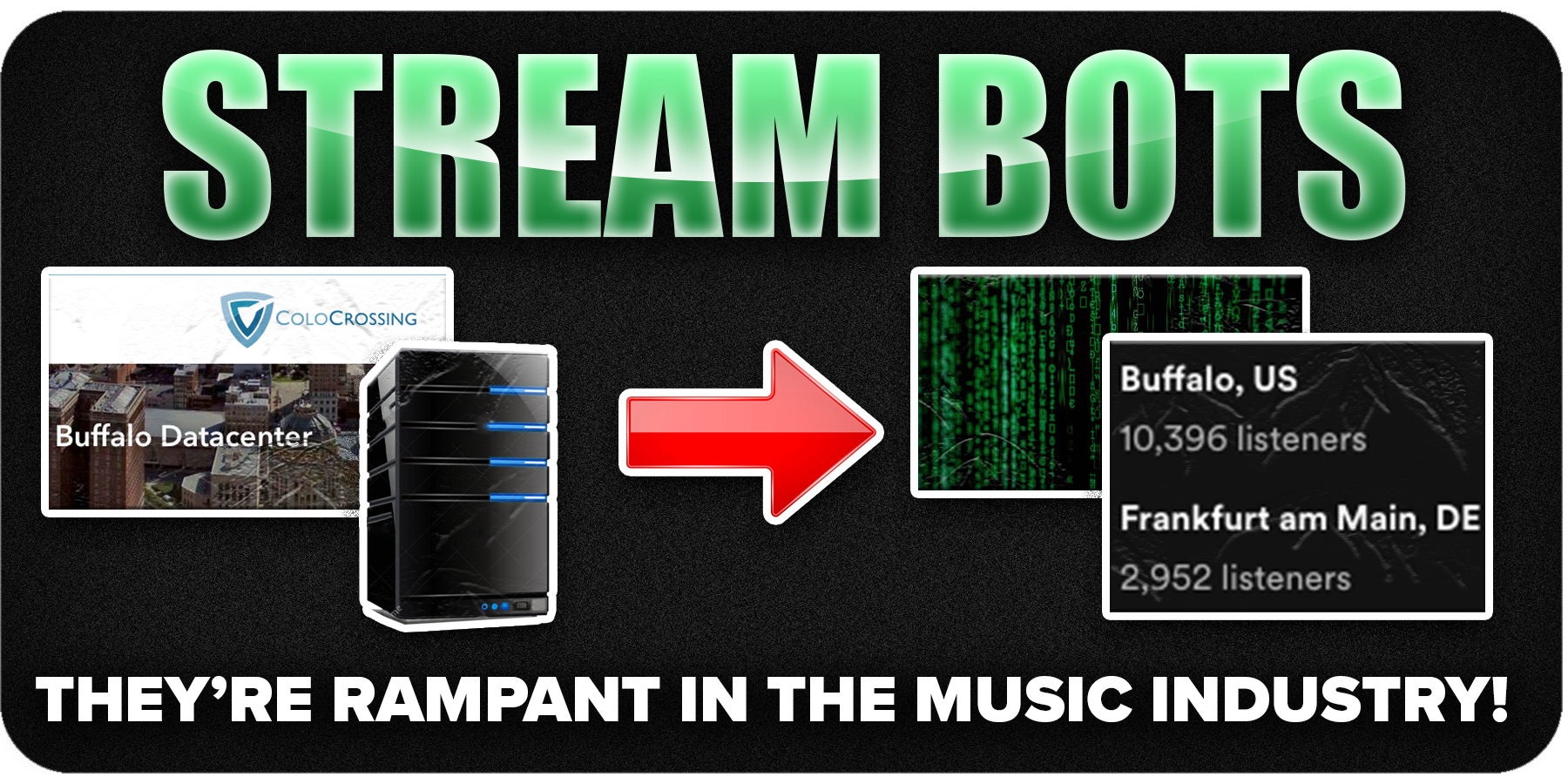 I don't think you should take your song by destroying your algorithm with faulty streaming data.
Zero active listeners for your music, you're not promoting anything.
It's like a race to the bottom - and you're paying for it!
See, In life there are a couple of things you have to ask yourself if it's worth it.
Is it worth it to have your entire music career made by machines?
You can't get gigs from these phantom fans, you'll have to pay more "marketing" dollars to keep up this false identity.
This promotion will help your tracks or give you new listeners, It will only boost your ego.
The streaming subscription service won't even pay you if you promote this way, LOL!
I understand why Fiverr guys do it.
That $20 USD goes a long way in their world currency, so I doubt they plan to stop.
The Fiverr promotion scammers can get brand new artists in their network and make money.
I respect the hustle, but not the service.
Why does the music industry even have bots?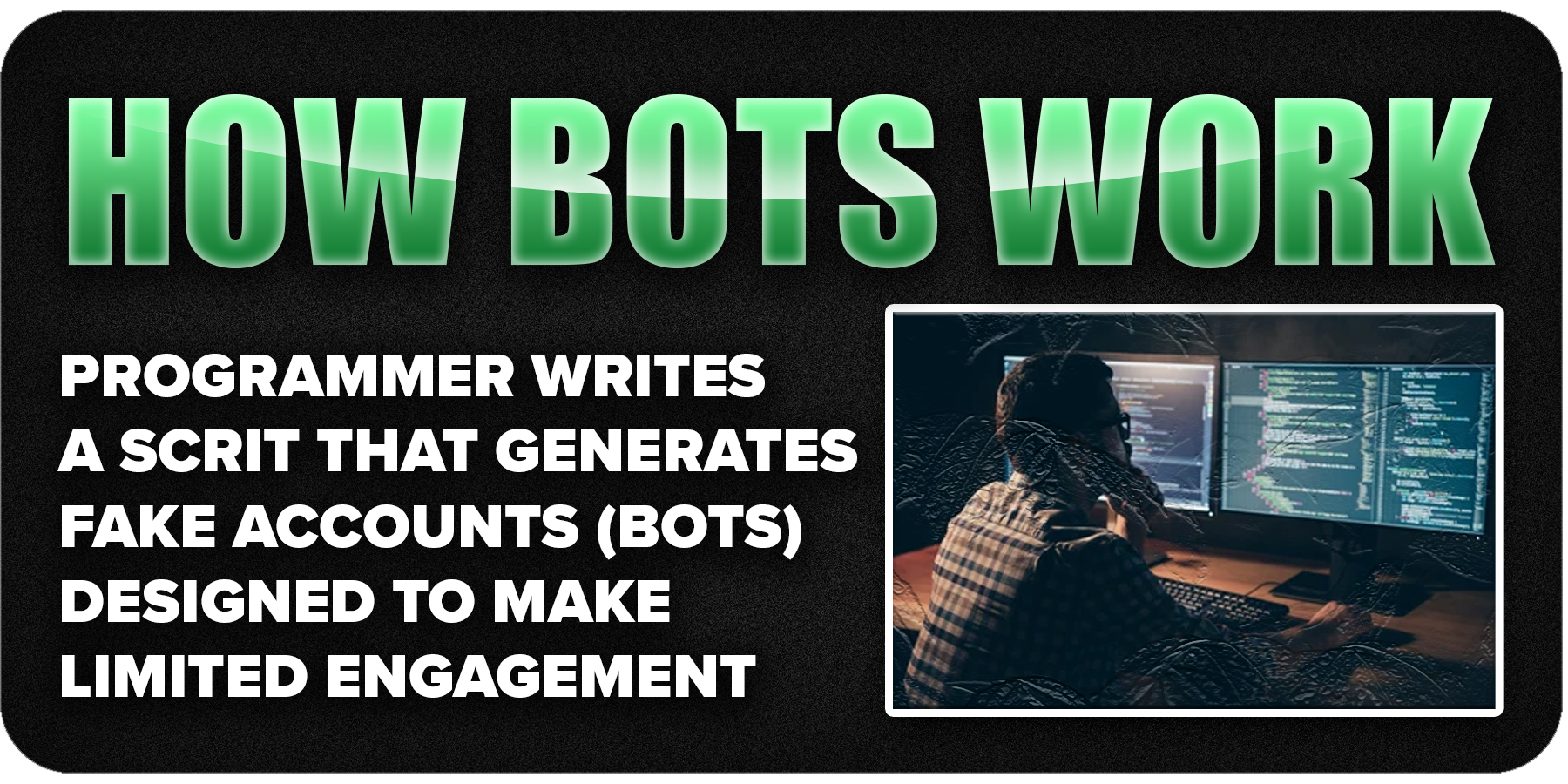 Since organic Spotify promotion is difficult to obtain, many artists look for cheap alternatives.
They can see Fiverr as easy social proof (and validation.)
The general idea with Fiverr promotions is that you got a cheap way to boost (your self-esteem) and Spotify numbers.
These artists believe that this high monthly listener count can leverage with collaborations artists that have similar numbers - but organically.
It's a disingenuous way to get your songs heard, and there are no real fans there.
The music business has more transparency now than ever before!
Now with Spotify marketing apps like SpotOnTrack - you can publicly audit the monthly listeners at its core.
Fans and industry professionals are getting smarter.
You're better off promoting your music slowly, but surely.
That is a chess move that is been played so many times in industry...
But now musicians are way too smart.
Conclusion: too many bad reviews
Based on this article, you can tell I don't like Fiverr music promotion.
I don't think it has good services to promote your album.
Each seller is a mystery with zero background - basically an empty account.
You're better off pitching yourself, building a playlist network or hiring a reading agency.
The streams will at least be legit, and you don't have to play the guessing game sellers.
Are you hear for creating value or chasing artist clout?
Promote your track/album with good services and watch the streams grow.
Release, network and start utilizing key methods to grow.
Do you make good music?
Submit your song, if I like it then I'll add it to my Spotify playlist.
I'm taking song submissions of all genres👇

Join The #1 Platform For Music Artists.
We're starting a revolution - and putting music artists (like you) first.
Boost Collective is a must-join platform for musicians.
Join the rebellion! and get free music distribution, free music promotion, and more.
We're on a mission to change what is possible in the industry and we need you!