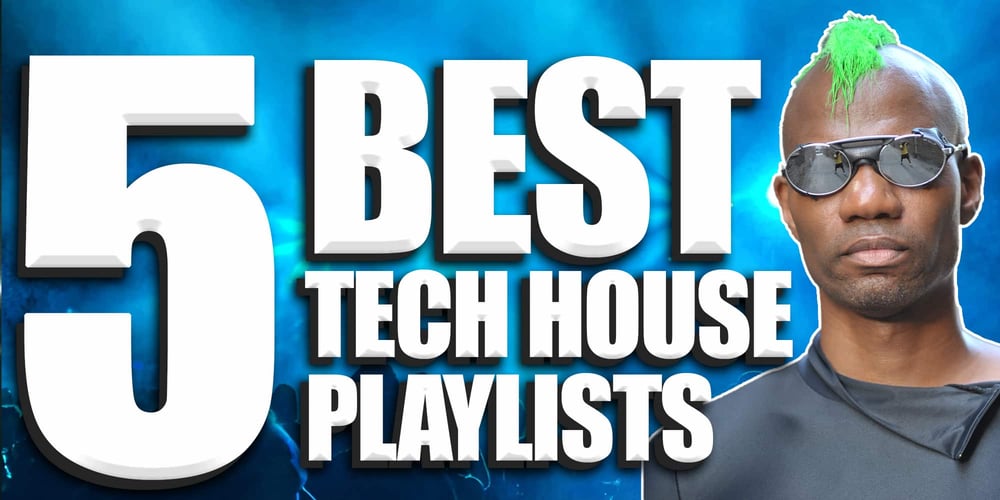 top 5 Tech House Spotify Playlists to Submit to!
If you want to get your new tech house song heard, these are the best tech house Spotify playlists you can submit to right now.
You should also see the top 5 house playlists out there!
I got you covered, and these will get you far.
5 Best Tech House Spotify Playlists:
If you've got a new track and you're hungry for streams, submitting to the playlists below is the best place to start.
We've ranked the top 5 EDM Spotify playlists and the top 5 house Spotify playlists to submit to as well, and those are definitely worth checking out as well.
Here are five of the best Tech House Music Spotify playlists to submit your song to!
Bonus: Tap Below for a free Spotify playlist submission! 👇
#1. TECH HOUSE BANGERS 2021
One of our longtime playlists in our network for Tech House.
Submitting to this Spotify playlist gives you a shot at getting alongside big names like:
Chris Lake

Dom Dolla

Green Velvet

Fisher
Submit to the best house bangers playlists.
Not only do they sound amazing, but they're fully designed to take your music to the next level.
Getting on the best house bangers will get your music heard in no time.
I love this tech house's Spotify playlists so much!
They are so well curated, and get lots of reception.
You can expect a decent stream return from these tech house Spotify playlists for real!
#2. TECH & MELODIC SELECTION
This is more of a niche Tech House playlist, as it favors more melodic records. Definitely still worth submitting.
Boost Collective's free online platform is a must-use for all artists...
Especially if you want free music distribution and promotion.

#3. TECH HOUSE EXPERIENCE
Another very popular Spotify playlist in our network.
Submit your best track to this one, and you might just get placed.
#4. CLUB MUSIC
This is a slightly broader playlist - you'll see some non-tech house songs on there.
But the engagement is great and the results we've gotten artists with this song are well worth the submission.
#5.THE BIRDHOUSE
The Birdhouse calls on Claude Vonstroke's Tech House label, and this one is popular playlist artists select when getting Spotify promotion.
Tap bolo to submit to this playlist. 👇
It's important to make sure that your music is completely ready before sending to Spotify playlists.
Using even the best Spotify promotion company won't get you peak results unless you have these things in check: Make sure that your song is up to quality standards.
The mixing and mastering are crucial, or else listeners won't stick around or become fans.
If you aren't able to master your song on your own...
Using LANDR or getting it mastered by top producers is your best bet to ensure you get fans that stick around
Having a sound release plan is crucial, and yet most producers don't even think about it.
You should even grow your own Spotify playlist for bonus growth! 👇
I hope you now know the best tech house Spotify playlists to submit your music too!
Join The #1 Platform For Music Artists.
We're starting a revolution - and putting music artists (like you) first.
Boost Collective is a free-forever music distribution platform. Upload unlimited releases to 150+ stores and platforms and keep 100% of your earnings.
You'll also get free playlist promotion, cover art creation, and much more!
Join Boost Collective for free here.