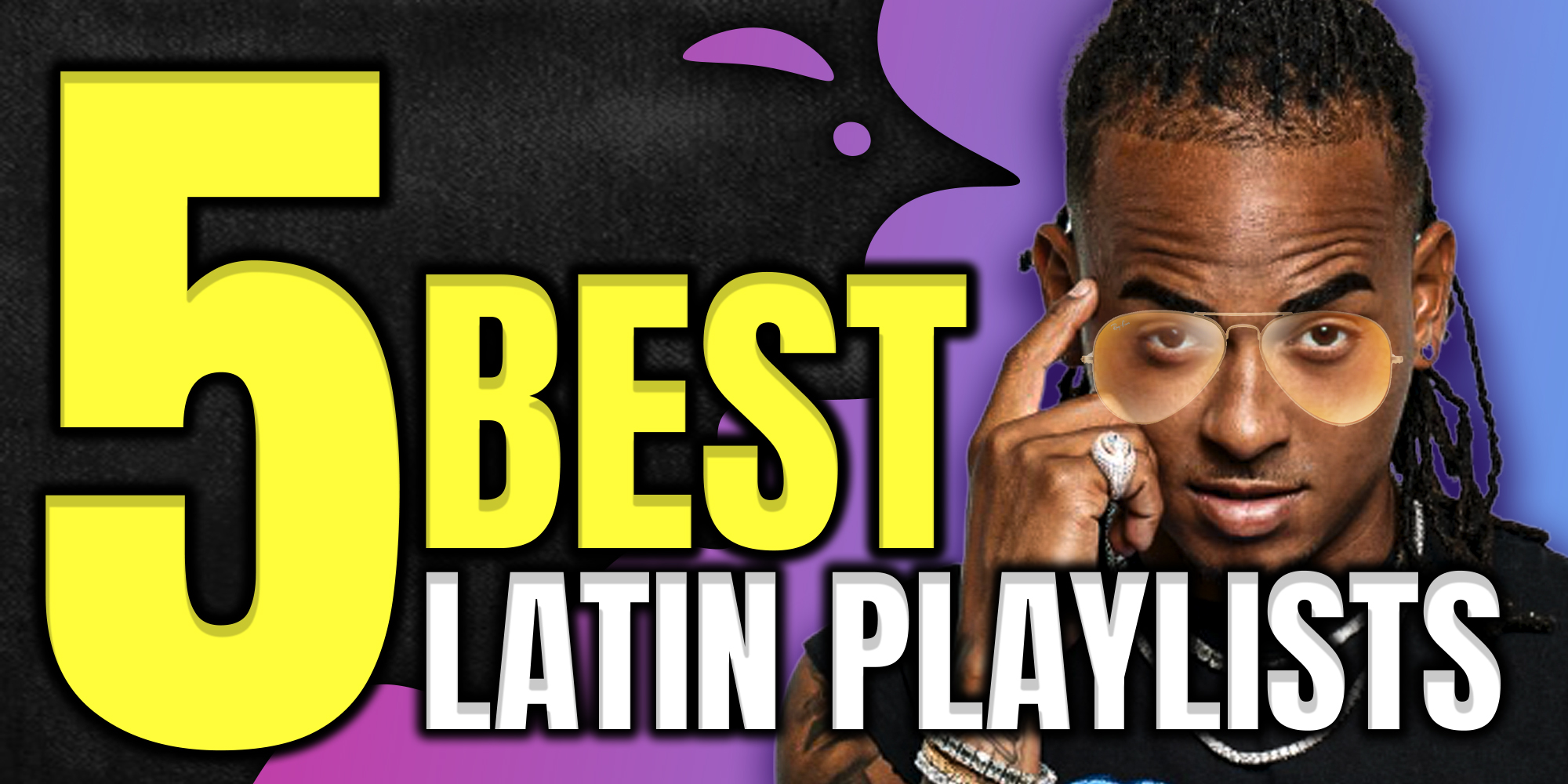 5 best Latin Spotify Playlists to submit music to
Getting your music on these 5 best Latin Spotify playlists to submit music to will surely drive up your numbers and fans.
Nothing is better than when you're in the club and either some Ozuna or hard Latin music starts playing.
Looking for a good Latin Spotify Playlist?
I got you covered!
Top 5 Latin music playlists on Spotify:
Latin music is quickly becoming one of the most expansive genres in the music industry.

Every Spanish-speaking artist needs to hop on the hottest playlist to generate a fan base of epic proportions!

Here are the five best Latin playlists for you to submit to in order to expand your Fanbase and rack in those streams.
#1.

Éxitos Reggaetón Viejito
This playlist has some of the best Latin music jams!
Don't be scared if your music is modern!
#2.

Éxitos Regional México
Of all the Spanish Spotify playlists I had to put this one as number one because it simply is not good.
Sometimes you just want to hear some Latin hits, and this Spanish playlist has all of the right music.
Whether you are just chilling with your family or you are out at a party and want to hear some Latin vibes, then this is the Spotify playlist for you.
Learn how I got FREE Spotify playlist placements below! 👇
#3.

Musica de Fiesta 🕺🏼
One of the best reggae Spotify playlists out there.
Not only does this Latin Spanish playlist have a bunch of good dance music but it also has a few nice reggae hits.
I definitely suggest that you check out the's Latin Spotify playlist and enjoy the nice vibes.
#4.

Cumbias Matonas 👢
This playlist reminds me of the times I would go to my Colombian family's house for lunch.

We would have these types of jams playing in the back!
This Latin hits Spotify playlist is perfect for any get-together with all your Latino family.
Even if you simply like Latin music I definitely suggest you check out this Latin hits playlist.
#5. URBAN REGGAETON

💃
Some things to keep in mind before submitting your song:
1. Make sure that your song is up to quality standards. It's easy for agencies like us to promote amazing music. (Well mixed & mastered, structured, etc...).
2. Enticing cover art for your song. (To capture listeners' attention so that they are more likely to click on your song).
Join The #1 Platform For Music Artists.
We're starting a revolution - and putting musc artists (like you) first.
Boost Collective is a free-forever music distribution platform. Upload unlimited releases to 150+ stores and platforms and keep 100% of your earnings.
You'll also get free playlist promotion, cover art creation, and much more!
Join Boost Collective for free here.