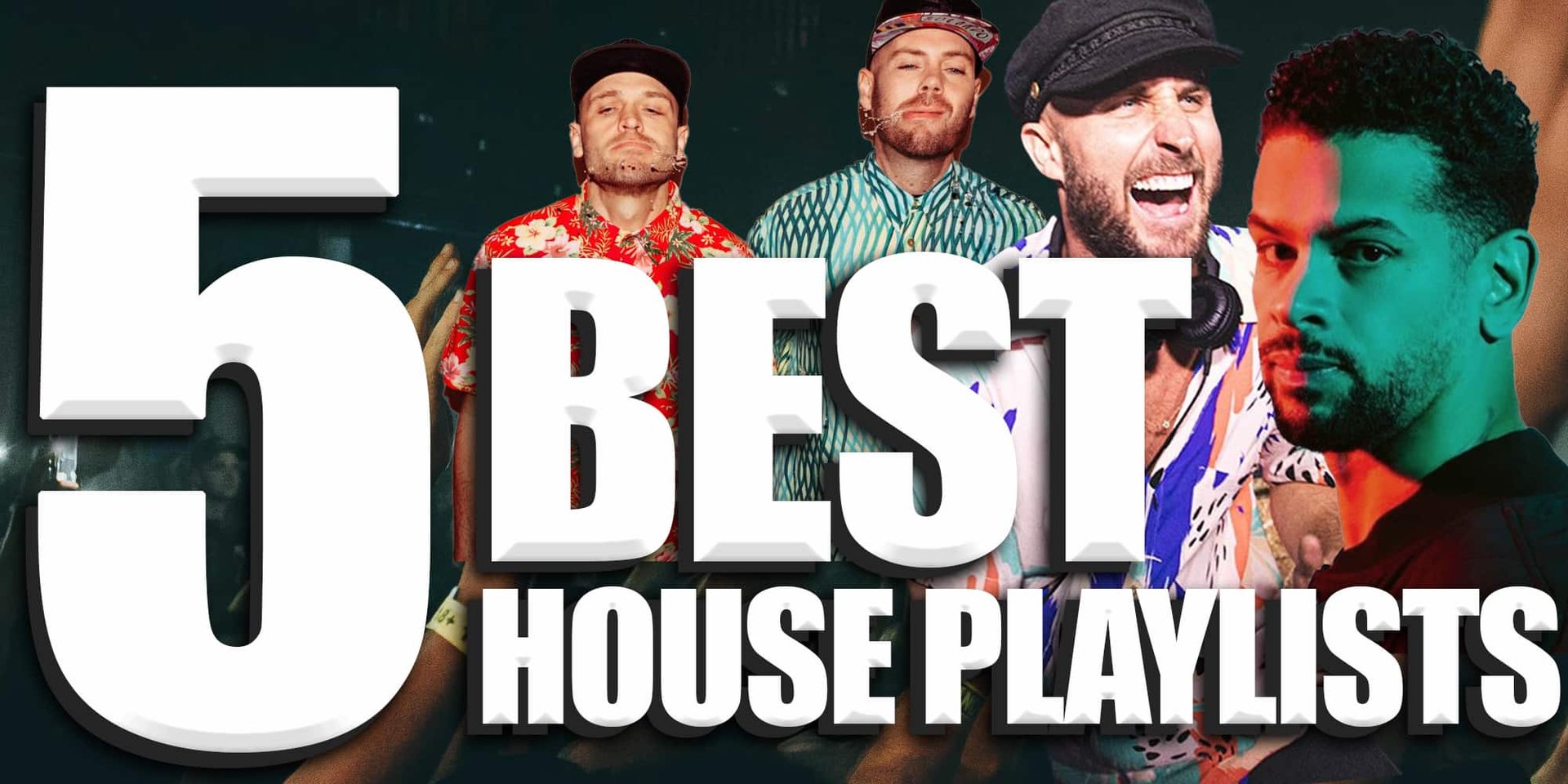 best house spotify playlists to submit music to
When you have your new house track, you'll need the best house Spotify playlists to submit it to!
Getting your house track heard on Spotify is no easy feat - unless you're able to get it on relevant house Spotify playlists!
Looking for a good House music playlist?
I got you covered!
Top 5 House Music playlists on Spotify:
Whether you've made a banging Tech House, EDM, or House record, the playlists below are bound to get you some listeners.
The way to get Spotify streams and promotion is by getting on Spotify playlists!
We've ranked the top 5 EDM Spotify playlists and the top 5 Tech House Spotify playlists to submit to as well, and those are definitely worth checking out as well.
Here are five of the best House Spotify Playlists to submit your song to.
You should even grow your own Spotify playlist for bonus growth! 👇
Submit your song, if I like it then I'll add it to my Spotify playlist.
#1. TOP TRACKS
This is one of our favorite playlists in our network.
It gives new & upcoming producers the ability to gain Spotify streams and fans early on.
In the pursuit of getting Spotify playlists to add your song, it's important to identify which playlists are read and which are fake.
You must ensure that the playlists you get on are vetted and curated by a trustworthy source. Whether it be pop music, rock, you name it!
#2. HOUSE SELECTS
The thumbnail of this blog features Fisher - so you know this is going to be a banger.
Getting on Spotify playlists that associate themselves with famous artists, and have popular songs in them.
We will make it more likely listeners of that Spotify playlist will stream your song.
#3. HOUSE 2023
The follower counts a Spotify playlist has can be a good indicator of the exposure it can get you.
With 70,000 followers and counting, this playlist is one of our top picks.
#4. FUNKY HOUSE MUSIC 2023
You already know if your track is a match for this one:
Funky, groovy, and energetic house music is the name of the game on this playlist.
Pro tip - picking the most relevant and niche Spotify playlists that match your track is how you'll get the most loyal fans and streams.
#5. HOUSE MUSIC BY MIF
Yet another great Spotify playlist on our network.
Tap Below for a free Spotify playlist submission! 👇
It's important to make sure that your music is completely ready before sending it to Spotify playlists.
Using even the best Spotify promotion company won't get you peak results unless you have these things in check:
Make sure that your song is up to quality standards.
The mixing and mastering are crucial, or else listeners won't stick around or become fans.
If you aren't able to master your song on your own, using LANDR or getting it mastered by top producers is your best bet to ensure you get fans that stick around
I hope you now know the best house Spotify playlists to submit your music.
Having a sound release plan is crucial, and yet most producers don't even think about it.
Learn how I got FREE Spotify playlist placements below! 👇
Best DJ Playlist on Spotify! (Top 5)

Here are the BEST DJ Playlists on Spotify.
Are you planning to DJ at a wedding? In that case, you'll need a good DJ Spotify playlist!
Here are the top 5 DJ Playlists on Spotify:
Enjoyed these DJ Spotify playlists?
You may want to check out these Tech House Spotify Playlists as well!
Join The #1 Platform For Music Artists.
We're starting a revolution - and putting music artists (like you) first.
Boost Collective is a must-join platform for music artists.
Join the rebellion! and get free music distribution, free music promotion, and more.
We're on a mission to change what is possible in the music industry and we need you!