The best Spotify Canvas maker you can use right now
Having a free Spotify Canvas maker will make a huge impact on your music career and your brand image.
Read this FULL blog... Guaranteed you'll learn something new & useful.
Spotify Canvases give your artist brand an edge to compete.
Ever feel like Spotify is too complex to figure out? You are not alone!
Many new artists aren't clear about Spotify canvases and what they are.
Think of Spotify canvases as miniature music videos for your song release.
Don't forget - there are over 60,000 songs released daily!
Having a killer Spotify canvas is a must.
You do want to make real advancements in your music career, right?
It also leads to you growing your Spotify streams!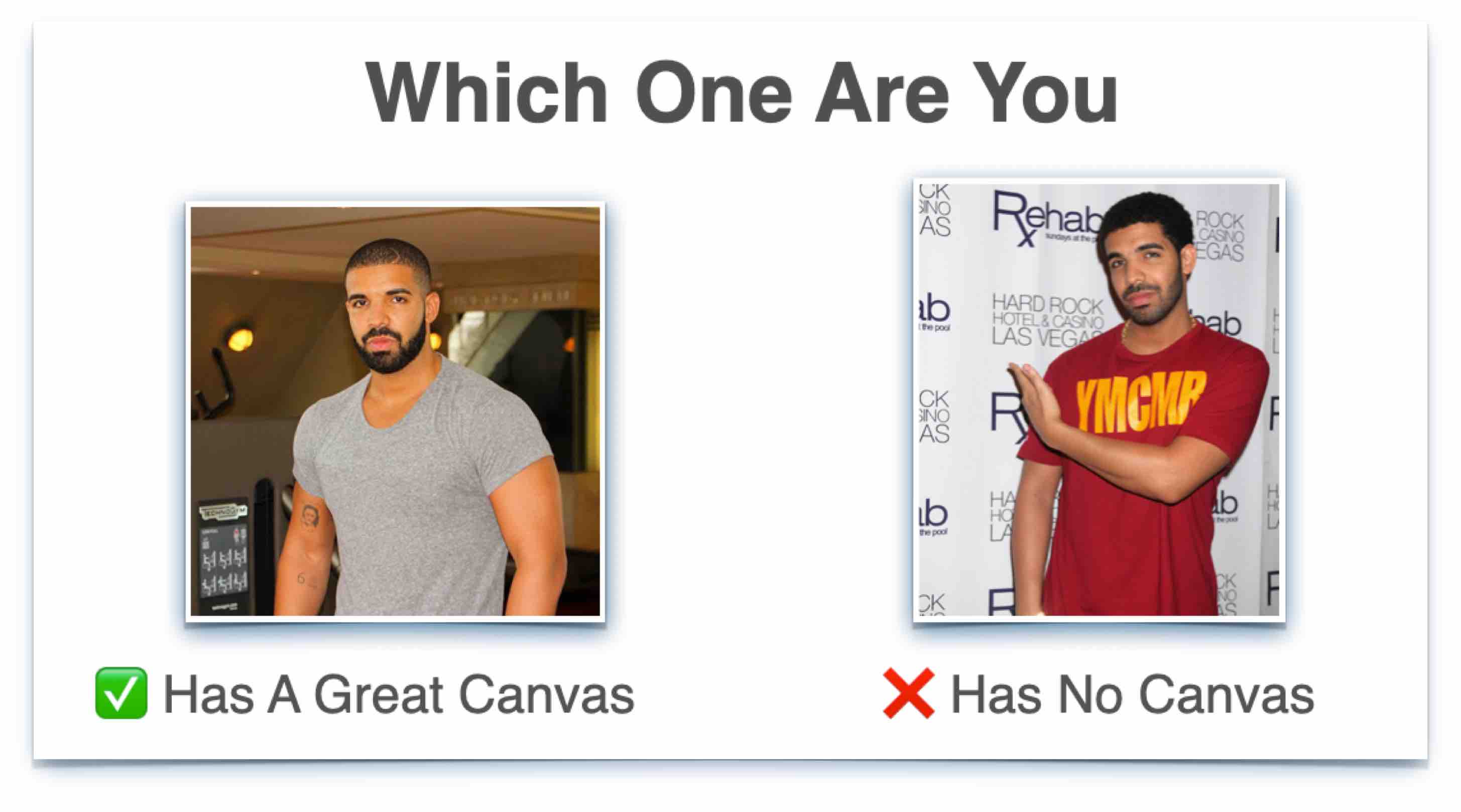 Bonus: Check out Boost Collective's free Spotify promotion here - our free-to-use platform is a must-join for all independent artists.
How To Upload Your

Spotify

Canvas
Getting your canvas up and ready is SO easy!
How to upload a Spotify canvas to your song
Open Spotify for Artists and log in

Go to your artist profile.

Select one of your upcoming or existing releases

Tap the "+" option and select a video

Do final cuts/trims and select next

Finally, tap Post and you're good to go

Your canvas appears!
Follow these steps once you get your Spotify back from the Spotify Canvas maker service, and you're solid!
Shouldn't You Make Your Own Spotify Canvas?
Listen, I am all about the independent music artist gaining skills and creative control...
But only when it makes sense.
In this case, you're better off using a Spotify Canvas maker service.
In this case, it doesn't make much sense for you to spend your time making canvases.
This will not work favorably in the long run. It's the same process when getting your cover art.
It takes a lot of skill dedication and practice to learn how to make your edits through video software.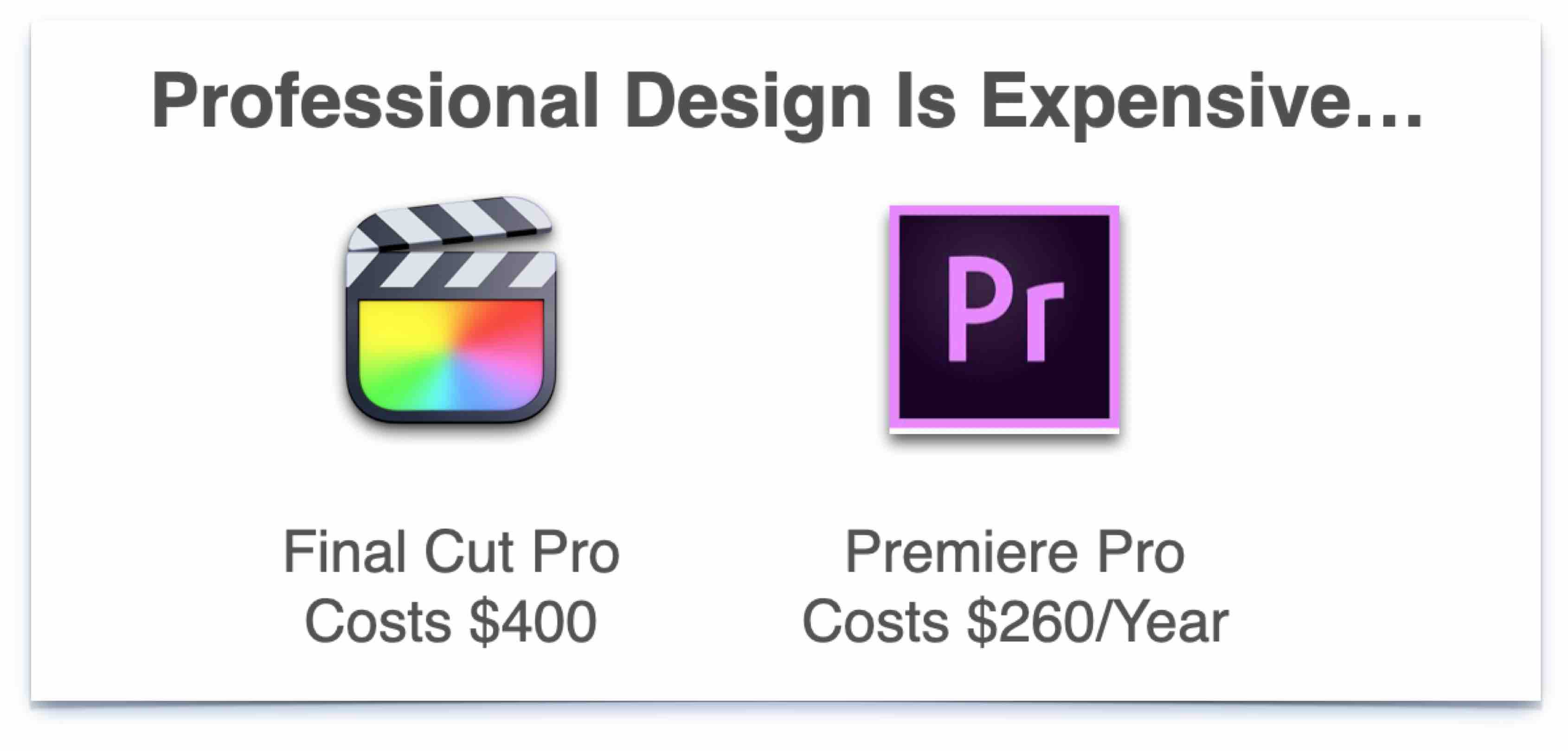 Not to mention it is extremely costly regardless of which video editing tools you choose to use!
These design-related costs are eating away at your budget:
Dope beats,

sick plug-ins

Music advertising spend.
You need to consider it carefully!
Submit your song, if I like it then I'll add it to my Spotify playlist.
I'm taking song submissions of all genres👇

Do you need a spotify canvas designer?
Should I get a designer or use the Spotify Canvas maker?
In short: no, it's not worth it.
Designers are extremely expensive, not to mention most of them don't make canvases.
Must designers primarily make cover art for your albums and singles?
Even if you are to find a designer that happens to make Spotify canvases, you can expect to pay over $150 plus USD for a normal rate! Go ahead if you have the cash...
But why spend more when you can get the same for less?
There is no business sense in paying a premium unnecessarily.
You're going to need to get a Spotify canvas over and over again for every single release, thus rendering designers impractical.
Which IS THE BEST

Spotify Canvas

MAKER?
Have no fear, your solution is here!
The best Spotify Canvas maker tool is called Boost Collective.
Since it's too hard and expensive to learn how to make your own Spotify Canvases, and impractical to hire a professional designer...
This is your best option.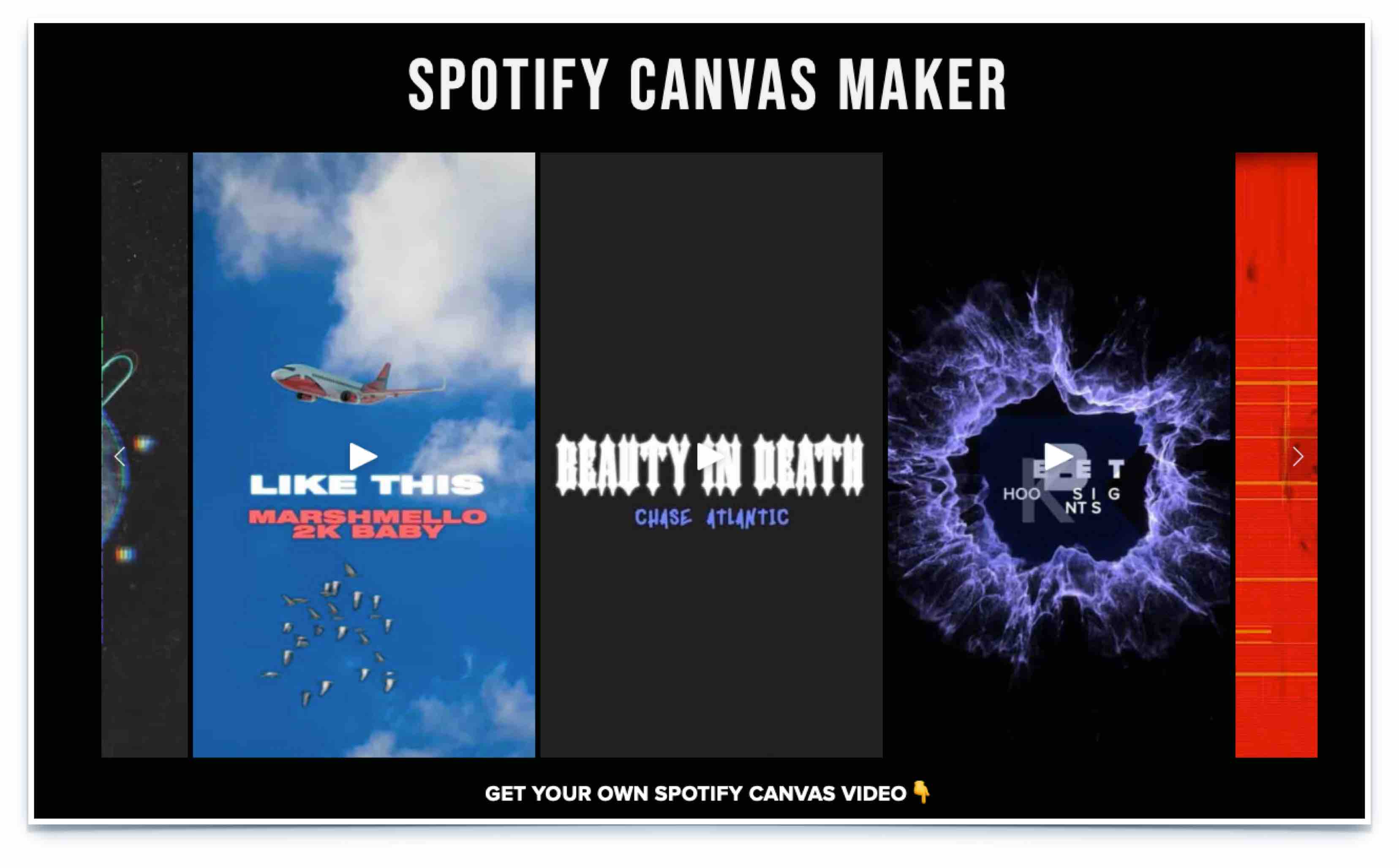 You gain access to an array of Spotify canvas templates for you to use with every release!
Not to mention, they can make you cover art as well!
Boost Collective's canvases are professional, high-grade, and made individually for every one of your releases!
But hey!
Don't take my word for it go and check it out yourself and set yourself up for canvas success on Spotify.
Optimal Spotify Canvas Specs & Dimensions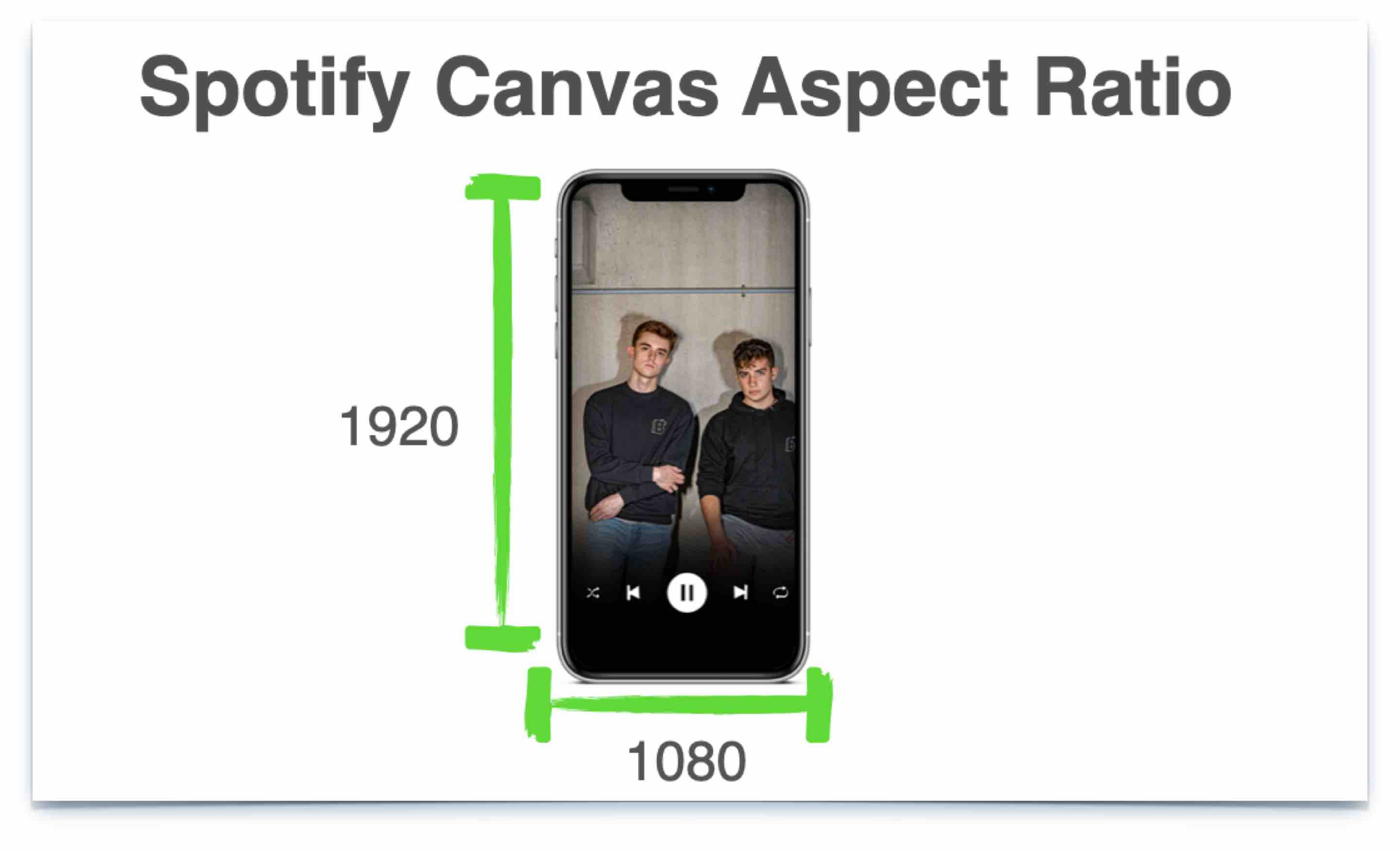 You need to know the technical details for your Spotify Canvas when using a Spotify Canvas maker service!
Your optimal Spotify canvas specs are the same as any vertical video — 1920 x 1080 pixels.

Spotify uses a vertical aspect ratio instead of a widescreen for their canvas.
This is because most people use mobile rather than desktop - the Spotify Canvas feature must reflect that!

One thing to keep in mind:

Depending on any updates by Spotify, you may only have a portion of the Spotify canvas dimensions showing.
Make sure your Spotify canvas settings are fully optimized so that the main elements of the Spotify canvas appear in the center.
If your Spotify canvas video is text-based, make sure that it's slightly hovering over the center rather than the dead center.

This is just a small Spotify canvas design tweak, but goes a LONG way!

You don't want your Spotify video canvas to look ugly!

The idea is for your Spotify canvas feature to be a mini music video to express your artist brand.
Bonus: Check out Boost Collective's free Spotify promotion here - our free-to-use platform is a must-join for all independent artists:
SPOTIFY CANVAS LENGTH DURATION!
Make sure that the Spotify Canvas maker you use gets this right!
The maximum Spotify canvas length is under 8 seconds.

That means, even if your video is 8 seconds to the dot - it will not be permitted.

Spotify canvas features are only a little longer than a vine video!

The minimum Spotify canvas length is 4 seconds.
Be sure that any clips you're using fall between this threshold.

My best tip for you is to take a bunch of clips and stitch them together to reach the Spotify canvas length threshold in case it's too short.

Another great way for you to reach the Spotify canvas length is to use motion graphics.
Since these motion graphics are computer-generated, they can simply be edited to reach the perfect Spotify canvas length!
SPOTIFY CANVAS MAX FILE SIZE
The best Spotify Canvas maker services will give them the HIGHEST quality possible.
Does your Spotify canvas ever appear to be low-quality?
This can only mean one of three things:
The source footage is low-resolution

You have a bad network connection

The Spotify servers are down
While we can't control the servers, there is total Spotify Canvas feature control when it comes to low-resolution video.
Spotify has made the solution easy for you!
You can easily swap your Spotify canvas video for another high-resolution one at will.
Not to mention, the Spotify canvas max file size is theoretically irrelevant.
Your Spotify canvas video will be compressed for the Spotify servers anyway.
No video clip under 8 seconds could possibly take too much bandwidth - upload your Spotify canvas with delight!
Your Spotify canvas video file is an MP4, which doesn't take enormous memory.
Make sure you upload the highest quality video possible - even if that means the Spotify canvas max file size is larger!
The people-watching with 4k phone displays will thank you.
I hope you enjoy using this Free Spotify Canvas maker!
Join The #1 Platform For Music Artists.
We're starting a revolution - and putting music artists (like you) first.
Boost Collective is a free-forever music distribution platform. Upload unlimited releases to 150+ stores and platforms and keep 100% of your earnings.
You'll also get free playlist promotion, cover art creation, and much more!
Join Boost Collective for free here.