YOUR DEBUT ALBUM SHOULD BE A CARTOON!
We've all seen those awesome album covers of a cartoon character!
Whether it's a Bart Simpson's or even anime-inspired - these album covers look extremely sick.
If you really want to stand out among the crowd for your debut album..
I highly suggest that you use cartoon cover art.
Not only does it look professional, but it also looks more eye-catching!
Here are 10 awesome cartoon cover art examples to give you inspiration.
Watch the video below to learn how to make an awesome cover art! 👇
Bonus: Create Your Own Rap Album Cover Today!
#1. JUICE WRLD CARTOON COVER ART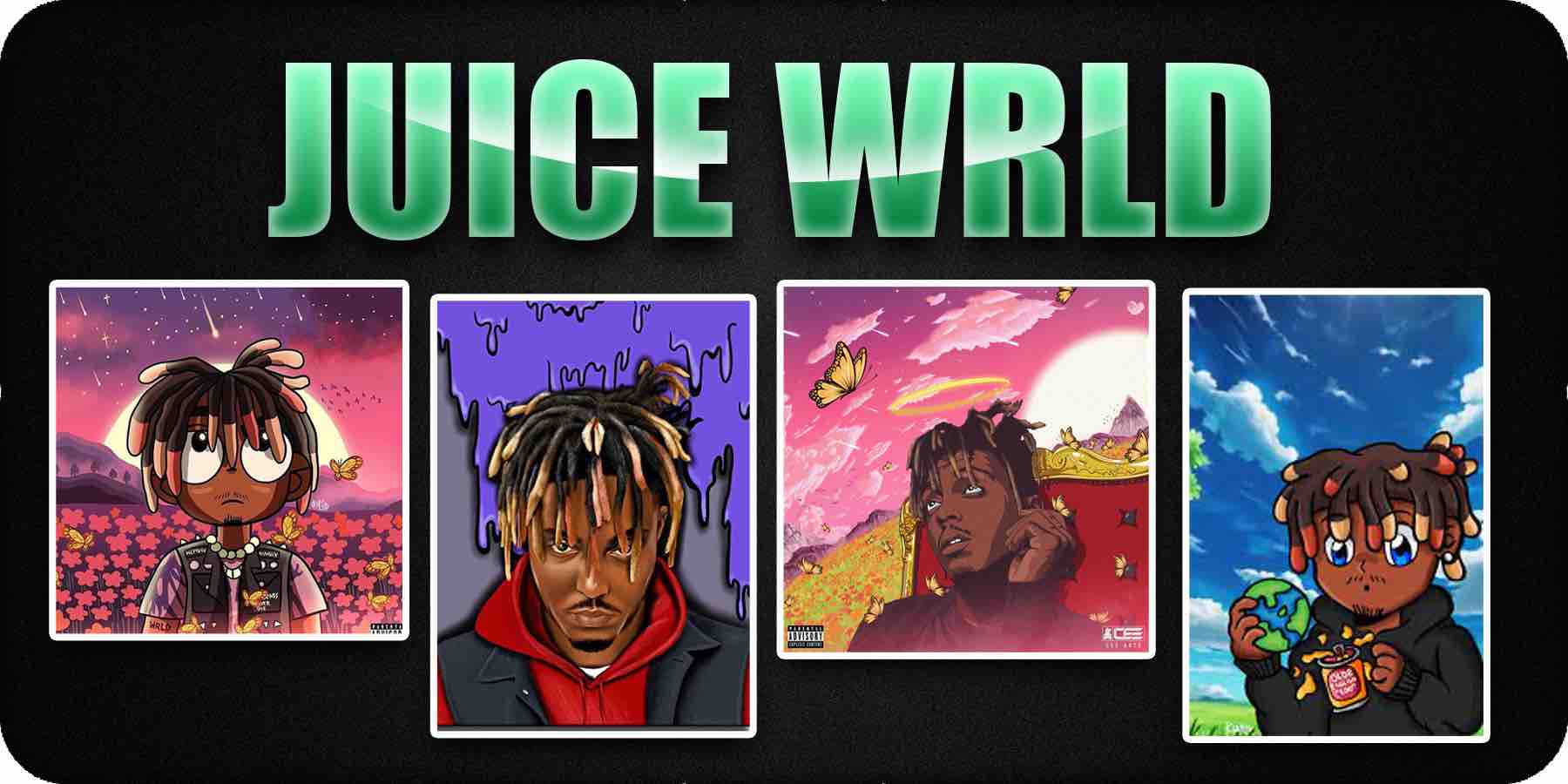 I have to stay, this man made cartoon cover art popular.
Legends never die in one of my favourite albums by Juice WRLD, and a large reason is because of the amazing album cover.
The colours work really well, along with the professional design that makes an awesome artwork that fits with the story.
If you want your own album covers to look timeless then you should hire a designer to make them look as awesome as the creator of Juice WRLD's cover artwork!
It is hands-down one of my favourite album covers to date.
Submit your song, if I like it then I'll add it to my Spotify playlist.
#2. TYLER THE CREATOR CARTOON ALBUM COVERS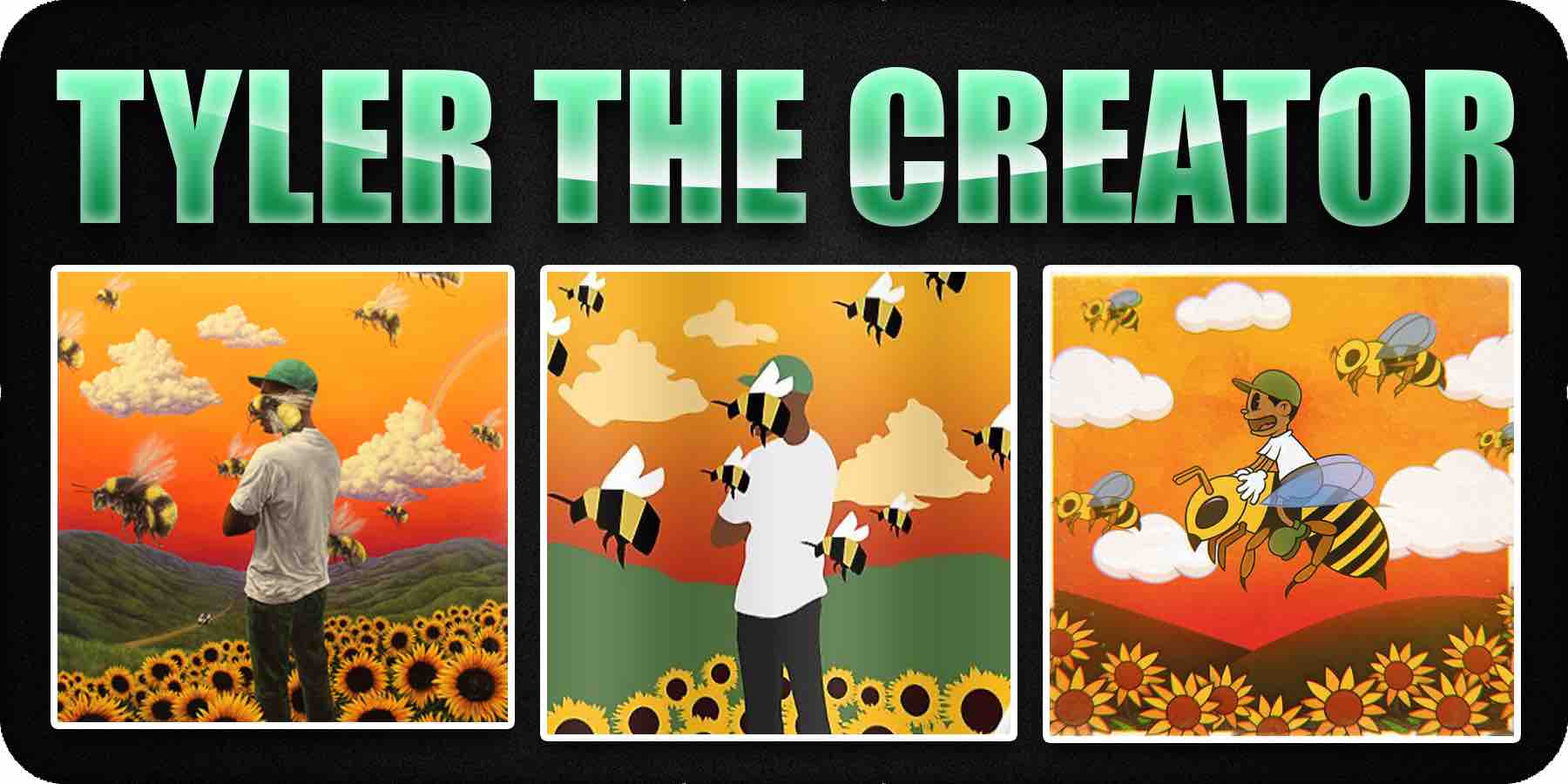 although the artwork for flower boy wasn't necessarily a cartoon...
It did inspire a bunch of album cover designers to make some studio album covers for it.
The colors look amazing and match the mellow (but also soulful) vibes.
It's the favourite album for many people in hip hop.
It has some of my favourite album covers colours: bright orange and yellow.
A great inspiration for your hip-hop album cover is to hire a designer to make all the details look as awesome as Tyler's album picture!
#3. DRAKE CARTOON COVER ART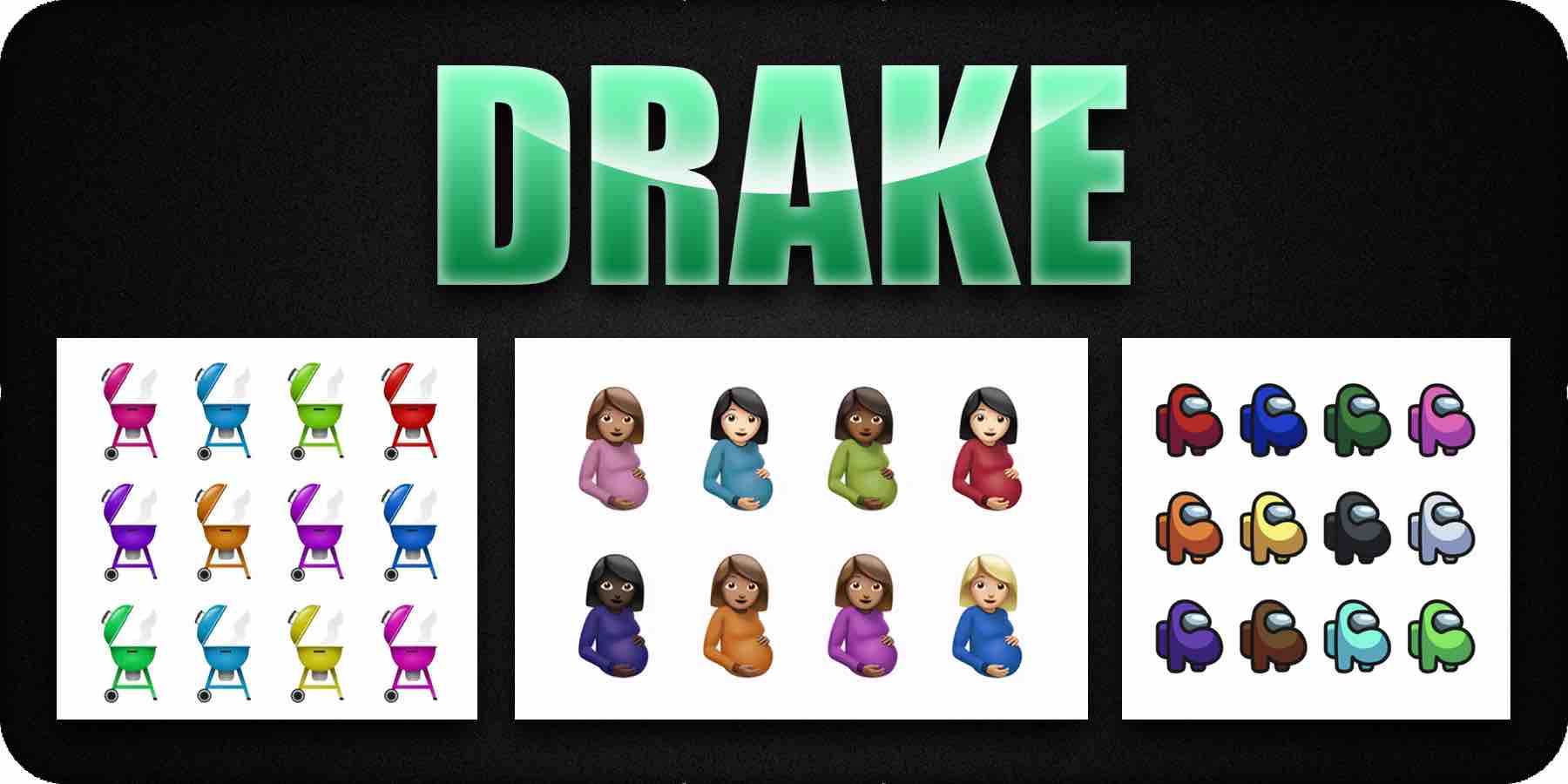 Drake has an interesting artist on his album covers...
By using emojis and creating a cartoon cover that way, he's able to cash in on the cartoon artwork trend.
Although this is not one of my favourite album covers...
It does stand out among all the album covers released recently.
(However, If you want to use emoji's they are definitely better ways to do it.)
#4. LIL UZI VERY CARTOON ALBUM COVER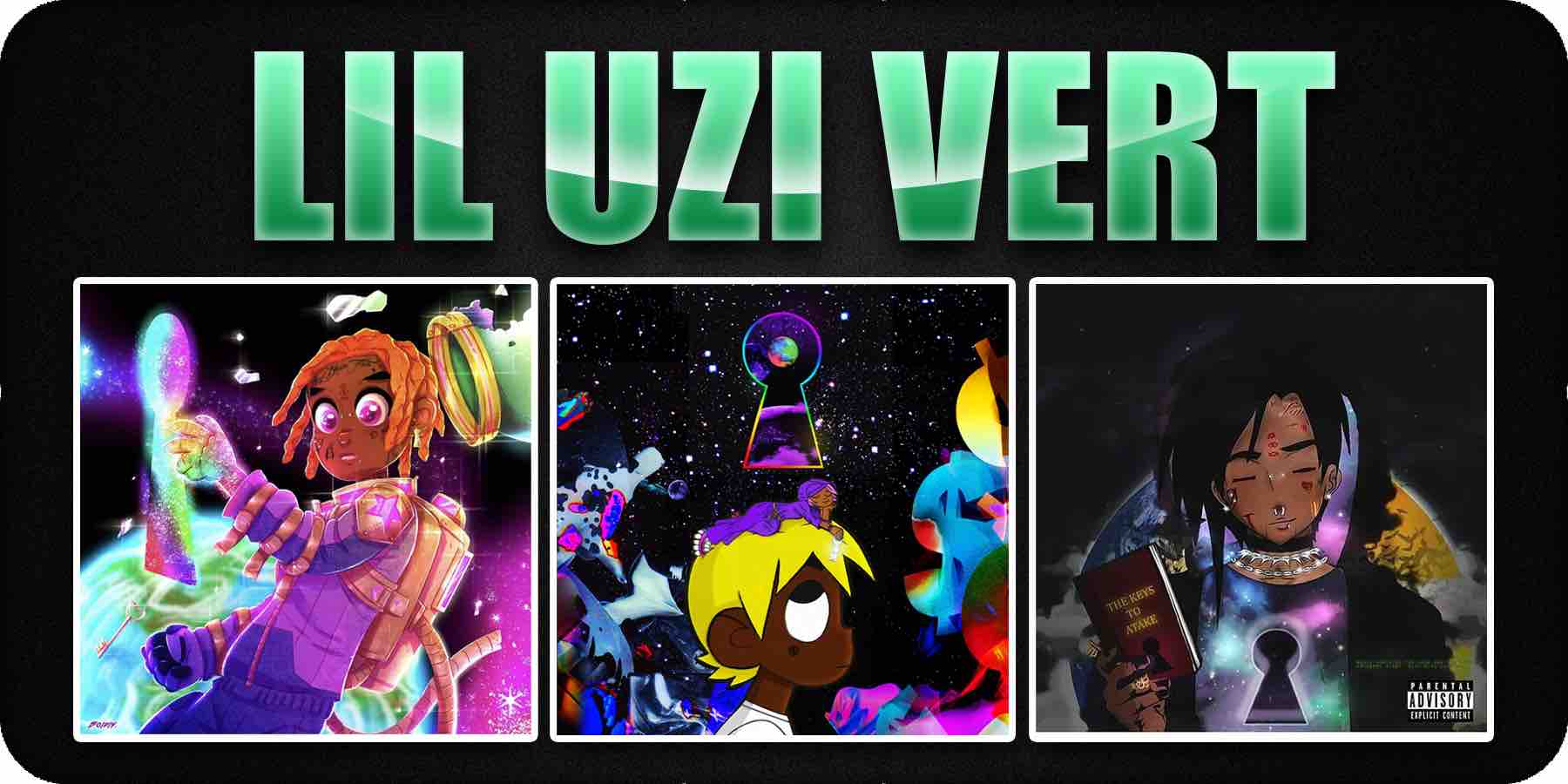 Lil Uzi Vert uses a cartoon in almost every single studio album he released!
His very first studio album LUV is Rage features cartoon uzi's heart being torn out.
He uses the cartoon style of artwork for many of his album covers:
LUV is Rage

The Real Uzi

The Perfect LUV Tape

LUV The World

LUV VS The World 2 (deluxe edition)
It goes to prove that it's not just the music that goes in the story.
As a music artist, you should also think about the details and theme of your created album covers.
Make sure it's used to fit your artist brand and artist story - in order for it to be a truly complete studio album.
the proof is in the pudding.
#5. PUBLIC ENEMY CARTOON COVER ART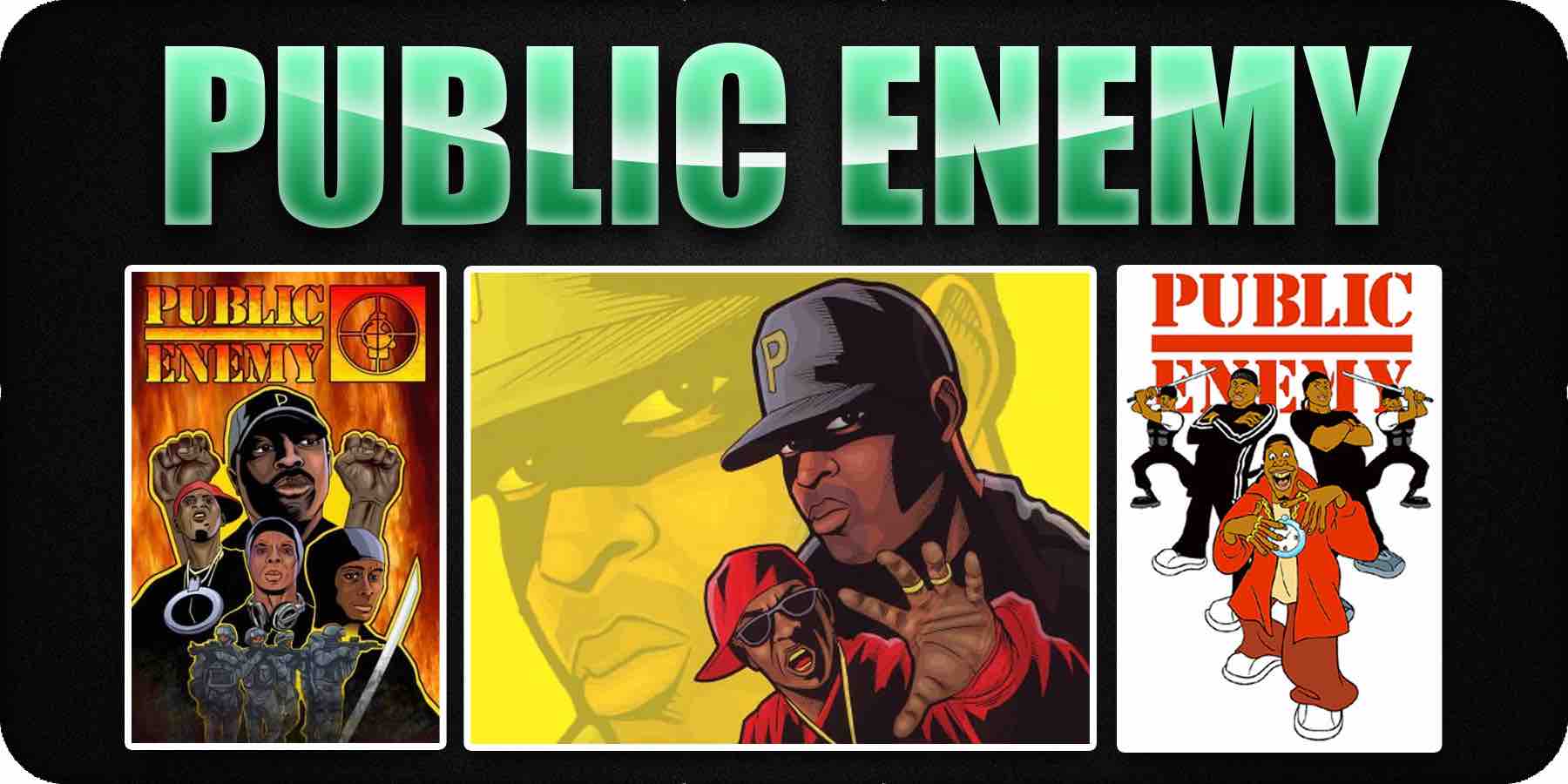 You may be surprised to see P.E. on this list but they made my favorite album of all time - fear of a black planet.
There are also cartoon album covers for their second studio album It Takes A Nation of Millions.
This is a great inspiration for your sophomore album as well!
#6. MAC MILLER CARTOON COVER ART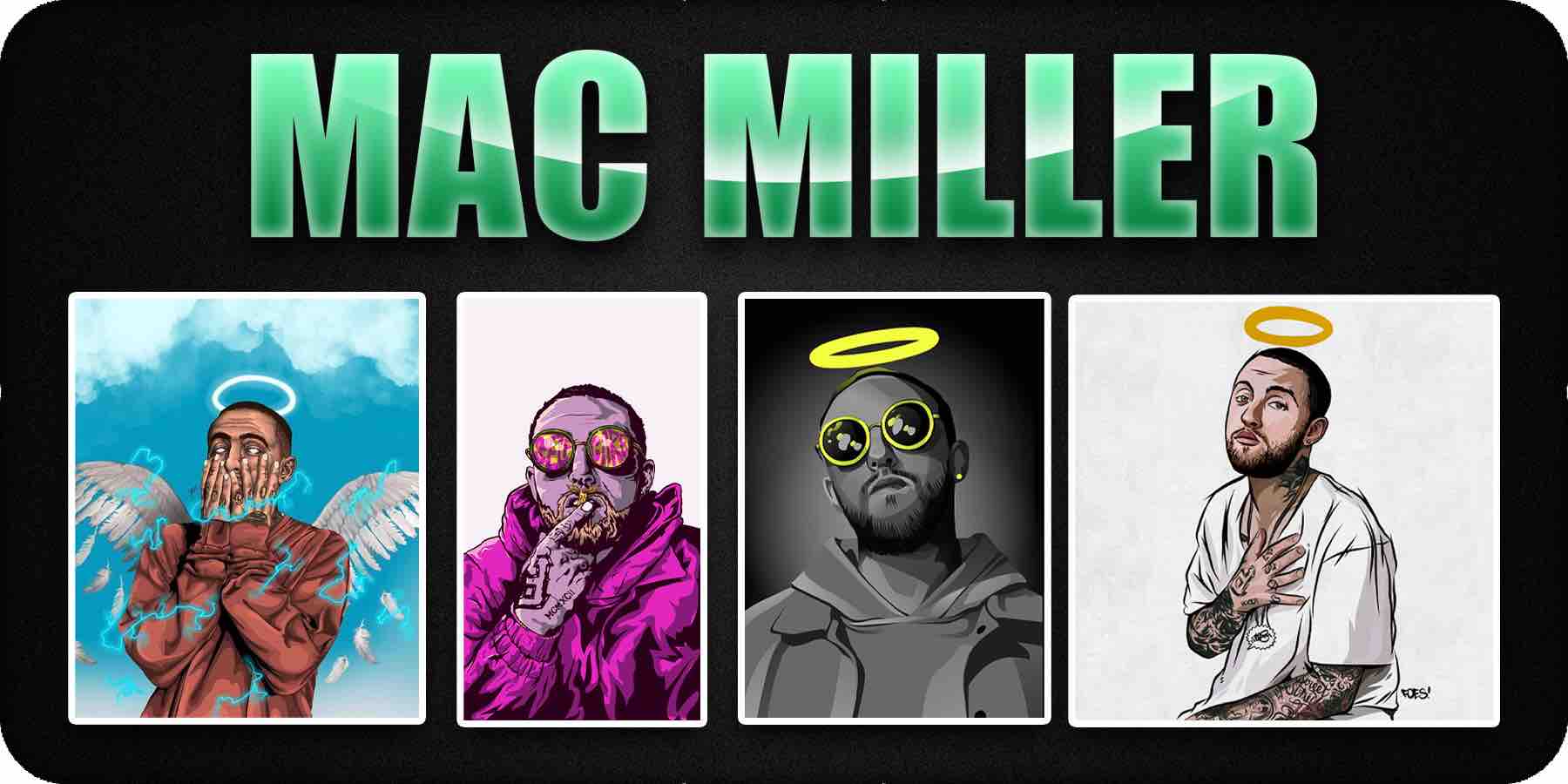 Malcolm has an awesome cartoon album cover that can go with the music!
Just look at this CD case for example - it really features the branding and story you find in an artist such as the Mac.
Although this cartoon artwork hasn't been officially released by the rapper, it's definitely a photo that you should be inspired by!
There's a lot of power in this type of content - the themes that are surrounded by this rappers customize cover art is awesome.
#7. XXXTENTACION CARTOON ALBUM ART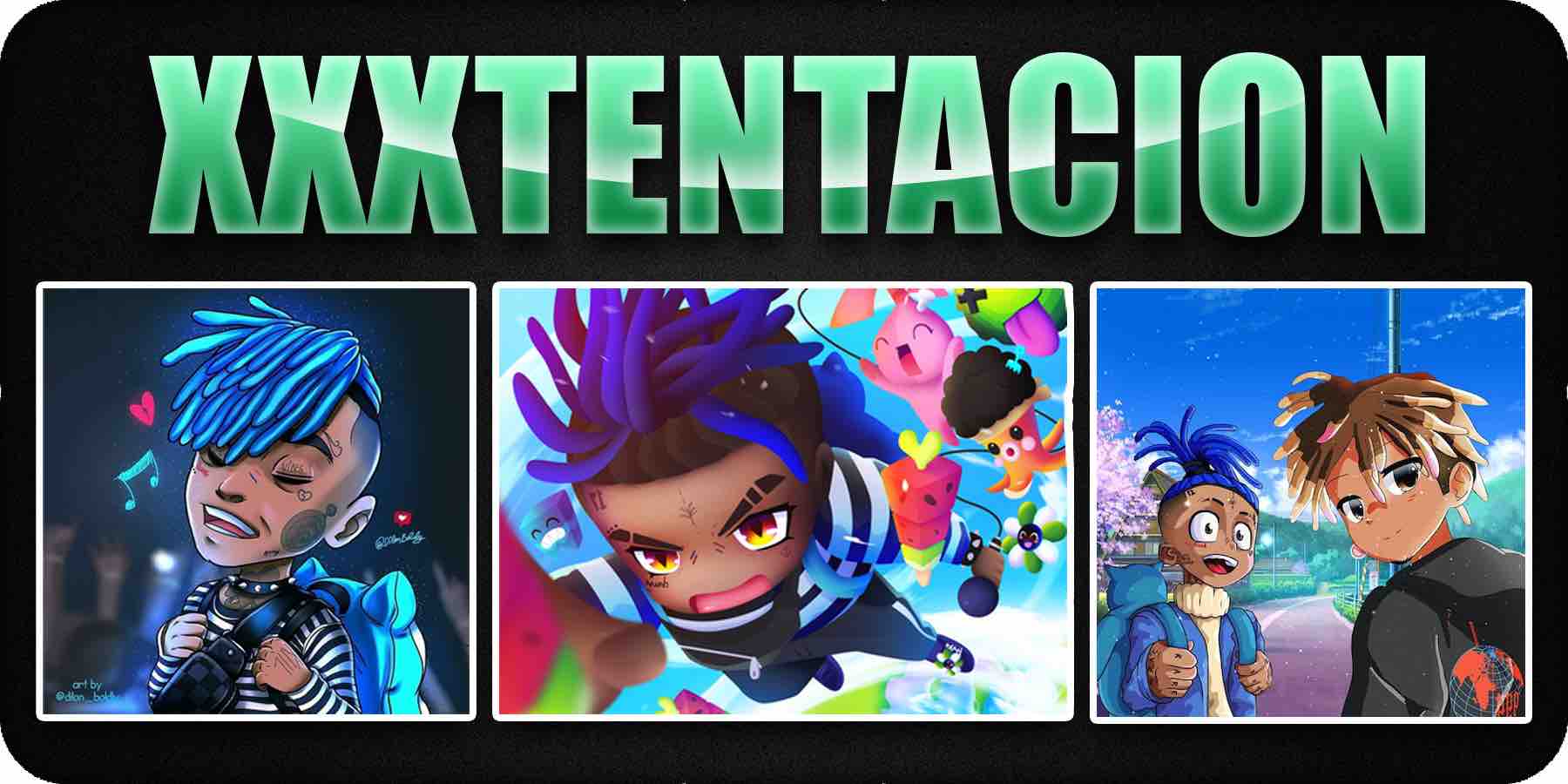 XXXTENTACION, although he's passed away on Instagram you can still see a lot of designed cartoon cover art for him.
Just look here:
Although this has not been officially released, you can still see a lot of dope animation made in the XXXTentacion style theme.
It is a heartbreak that he passed away so earl, I am at a loss for words...
Just be happy that he was able to push boundaries and create a notorious name for himself with the music industry through his music!
#8. MONEY BAGG YO CARTOON COVER ARTS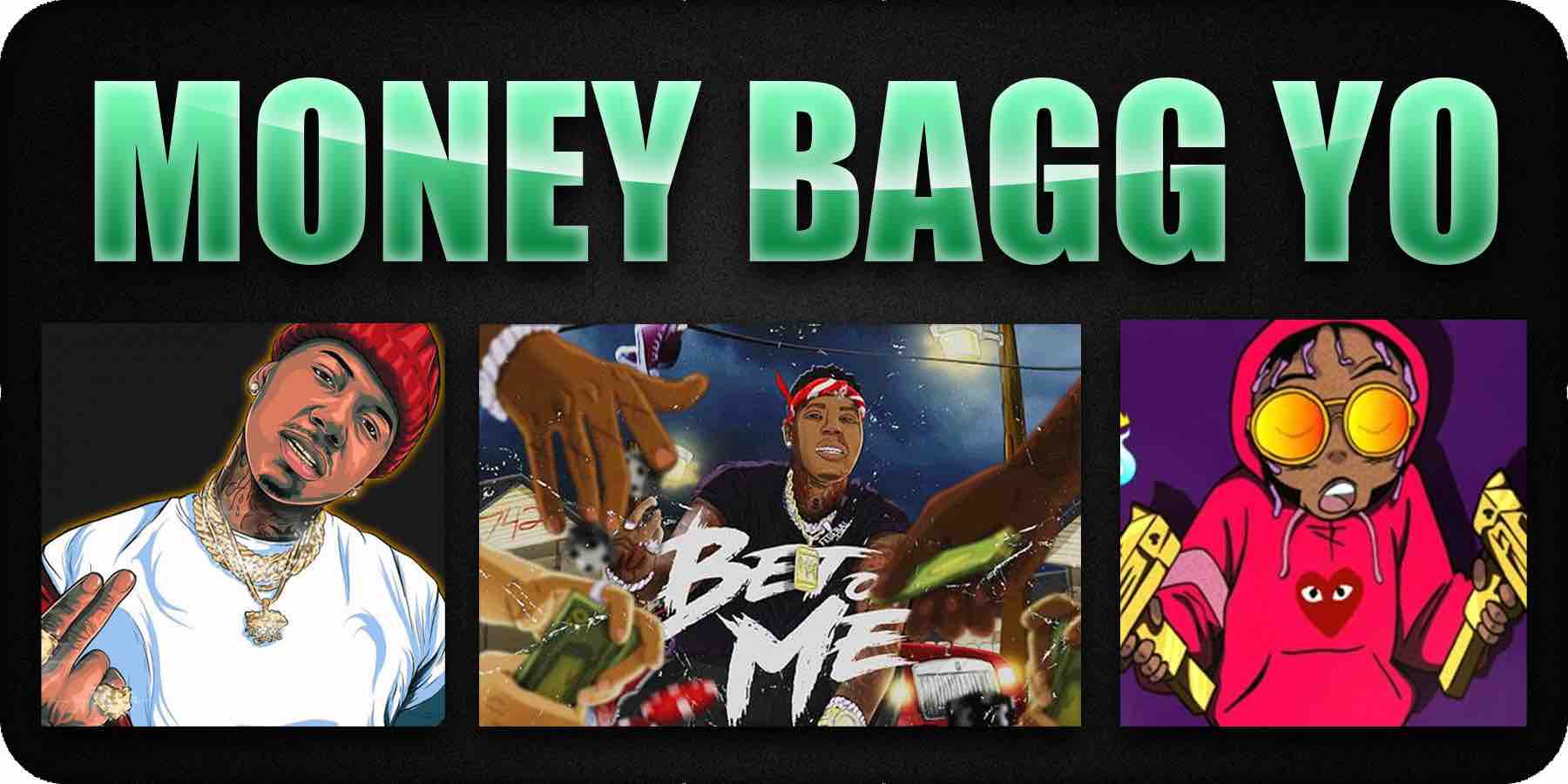 Money bag yo uses uses uses complex style cover art!
Who artwork features the top hood theme:
It really shows his life stories of this rapper in these fun gangster cover arts!
The title font matches the artwork as well and it's overall a great vibe.
#9. THE KID LAROID ALBUM COVERS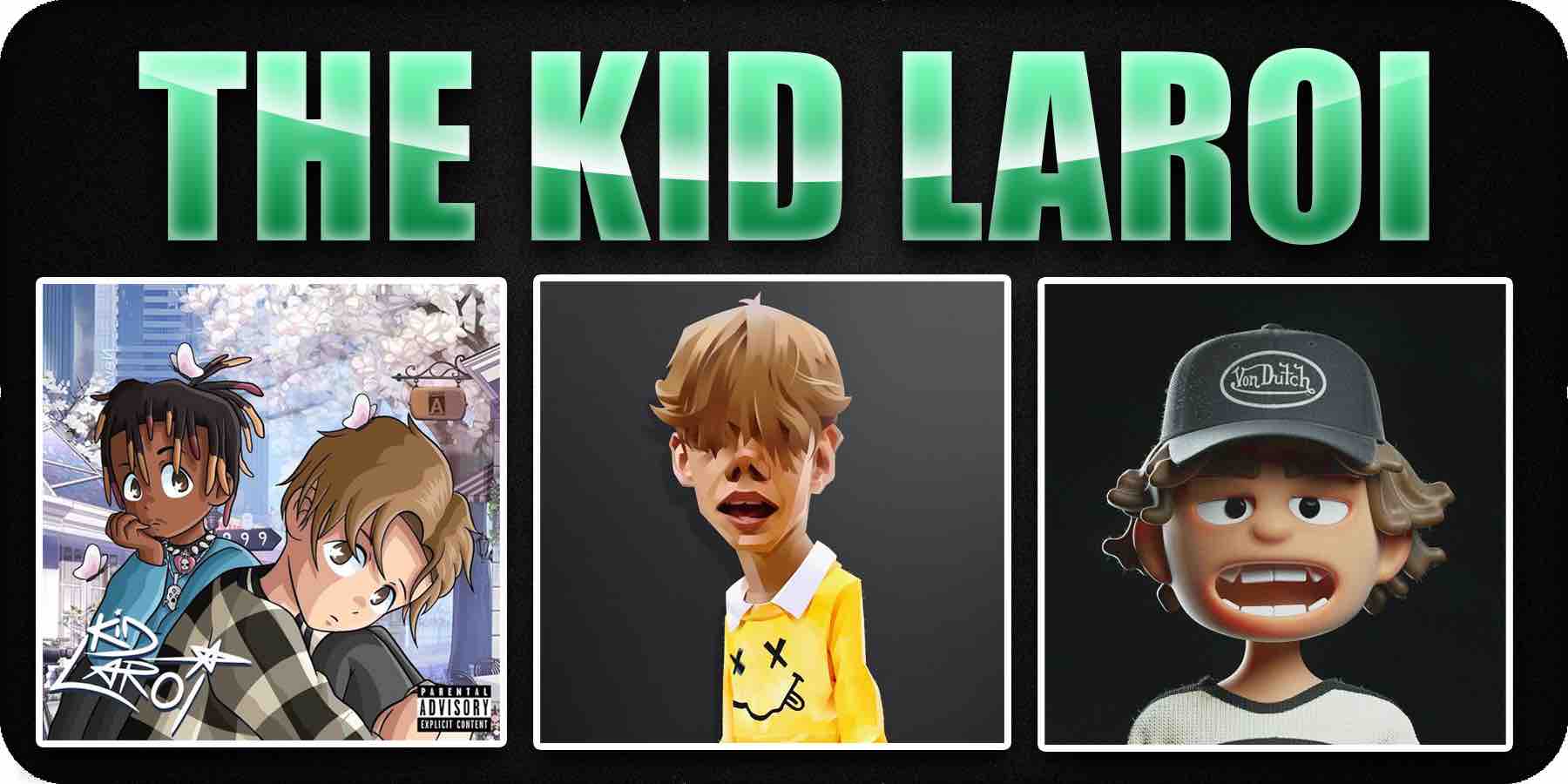 Just like Drake, The Kid Laroi actually did make an artwork that's a cartoon.
He released it on his song which features Juice WRLD - and the picture works really well when coupled with the animation created for this release.
The cartoon character poses in ways that fit both of these artists truly.
#10. GUNNA CARTOON COVER ART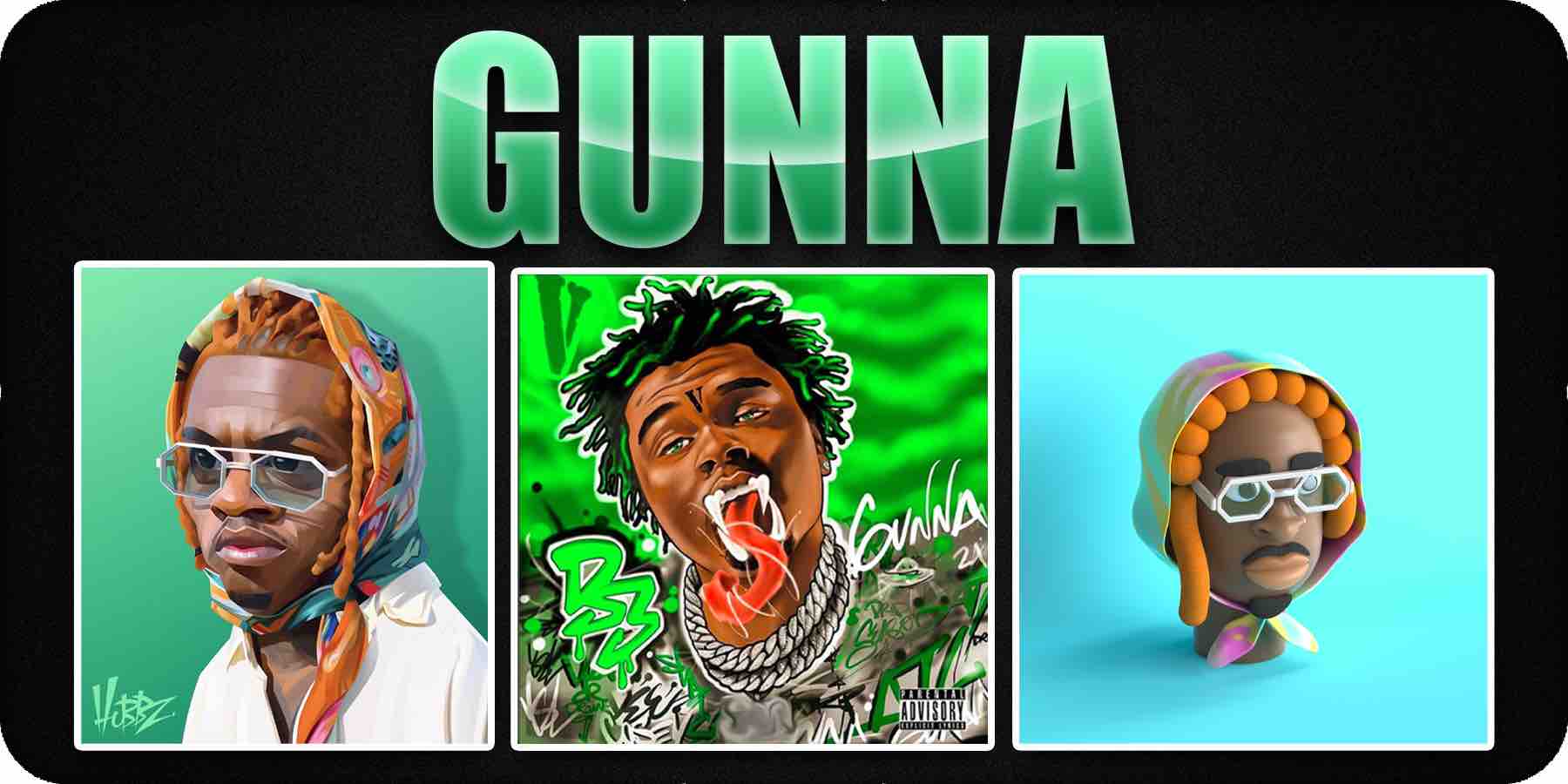 Along with Drake, Gunna actually did release and artwork with cartoons.
The one difference is that this audio feature is going to himself whereas Drake doesn't have himself in his cover artwork.
You can tell this cover fits his music and all the stories you'll hear in Gunna's brand.
Gunna posted this covert on his Instagram for fans to enjoy.
It's a lot of fun - one day I'd love to say that I designed one of Gunna's artworks.
Getting credit as somebody who designed work for Ghana can do a lot in my career!
Next: How to Make your Cover Art go Viral!
Join The #1 Platform For Music Artists.
We're starting a revolution - and putting music artists (like you) first.
Boost Collective is a must-join platform for music artists.
Join the rebellion! and get free music distribution, free music promotion, and more.
We're on a mission to change what is possible in the music industry and we need you!