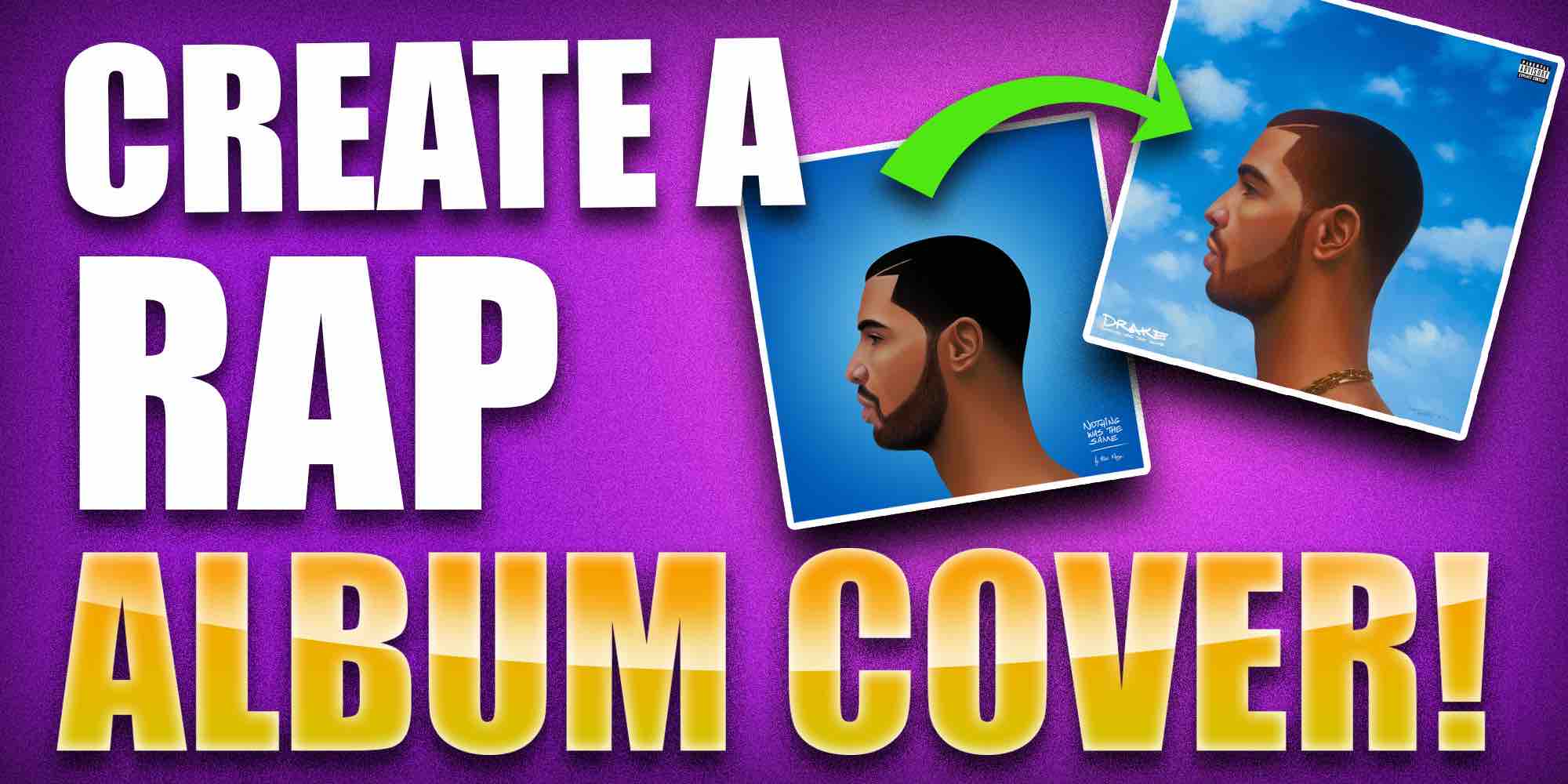 How to Make a rap album cover, fast and easy
Knowing how to make a rap album cover will help your music career immensely.
An album cover artwork is one of the most important aspects of your album release.
Not only are your brand images and style there - it acts as the window to your project's soul.
You need to design the best album cover artwork to propel your artist image forward!
(Also - if you need a professional Spotify Canvas read our ultimate guide here!)
In this blog you'll upgrade your album covers so that you can:
Create a decent looking brand image

Make a project feel more full

Look neat as hell
Submit your song, if I like it then I'll add it to my Spotify playlist.
We'll do our best to send you your cover over email in 24-72 hours!
Discovering your album cover art aesthetic
A good rap album cover art expresses your artistic vibe.
Not only should your rap album cover art look good - but the emotions portrayed through the artwork should match the style of rap that you have.
For example: if you make sad emo rap then the rap album cover art will reflect that.
This is the case for XXXTentaction's album cover art in his album Bad Vibes Forever.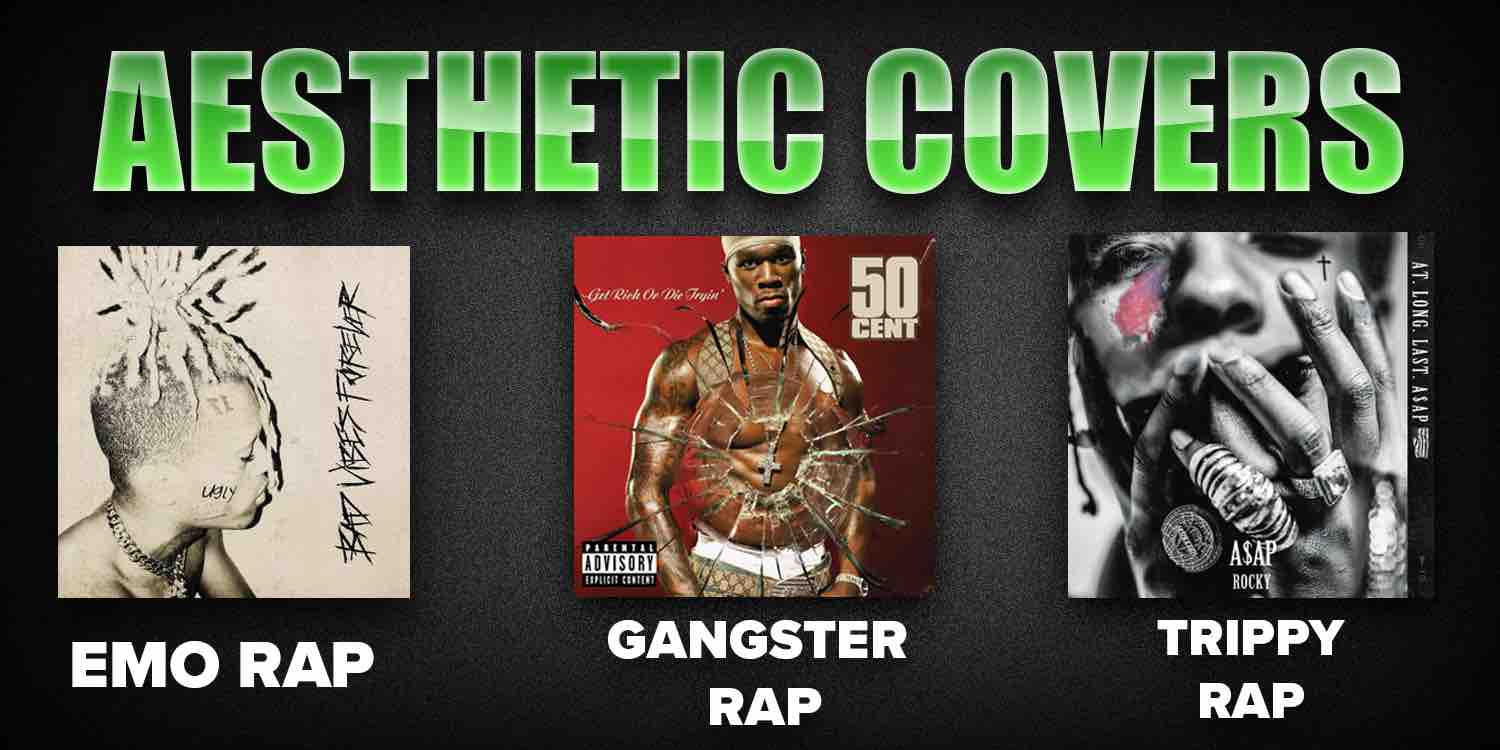 Using an Album Cover Template
If you aren't gifted at design - no worries!
It's easy to start making a rap album cover art, so long as you have a decent looking album cover template to start with.
If the design is good enough, you can Go VIRAL With Your Cover Art!
As long as you can add your personal brand and create a feeling then an album cover template is totally fine too.
Just one Google search and you can find album cover templates easily:
Using apps to design a rap album cover
I suggest you download an image editing app such as PicsArt and mess around there.
You can browse many features and design effects - ready to become your perfect rap album cover art!
Even if your design skills are great... you can still make a decent looking album cover.
There are many tutorials on YouTube that show how easy it is to start the process:
Within minutes your very first album cover template will be designed!
Just keep in mind, if you choose to use ready-made designs, the album cover won't reach the full potential of custom-made artwork.
You generally get what you pay for when it comes to artwork.
Your fans will appreciate it if you choose to go the full design route and get the best quality images possible.
level-up Your rap skills today.

This banner above (with the book) ☝️ is the BEST resource for upcoming rappers.
This book is widely used in music schools around the world and was called "the best how-to book of its kind" by Music Connection.
Many
well-known
musicians
provide
guidance
and
insight
to
this
fascinating
guide,
including:
Clipse

Cypress

Hill

Nelly,

Public

Enemy

Remy

Ma

Schoolly

D

A

Tribe

Called

Quest

Will.i.am
This $12.00 book is the most impactful investment you can make in your much career. Deadass.
Examining
the
dynamics
of
rap
from
every
region
and
every
form
(mainstream
and
underground,
current
and
classic.)
This book is
covering
everything
from
content
and
flow
to
rhythm
and
delivery.
Here you'll discover
countless
candid
and
exclusive
first-person
insights
gleaned
from
interviews
with
over
a
hundred
of
the
most
innovative
artists.
How
to
Rap
is
the
first
book
of
its
type,
and
it's
packed
with
useful
information
for
aspiring
rappers
and
seasoned
veterans
alike!
Just tap here to
get the 'How To Rap' book today.
Should you spend hundreds on a design?
The rap album covers you see with Drake and top artists are designed by professional artists.
Getting a big name within the music industry to create your rap album cover will give you legitimacy.
Here is an example of high quality work these top artists get:
However, if you were right at the beginning of your music career or if this is your first time then don't sweat it too hard.
It's not easy nor the best option to choose designs that are going to cost you an entire paycheque.
As long as you don't lose fans or the designs are not low resolution, you use an album cover template.
Just make sure you're improving your rap album covers within each new release.
Hire a professional album cover maker
No, when it comes to an album cover maker.
Either you ARE your album cover maker or you hire an album cover maker.
Album covers don't materialize out of thin air.
It's important to look at the goal of this artwork - is this for a single that you don't plan on promoting heavily?
In this case, you don't need to create extravagant album covers.
Even a simple or even free album cover with a template can get the job done.
That said, if you're making a song with top features, or if you're planning on putting media and press behind the promotion of these projects then it's worth it to get higher-quality album covers.
Best places to get an album cover maker
There are a couple of places where you can hire a rap album cover maker.
These guys won't create your album cover for free - however, they can design the image to your liking.
| | | |
| --- | --- | --- |
| Service | Price | Quality |
| Boost Collective | $10 | ⭐️⭐️⭐️⭐️ |
| Fiverr | $10 - $100 | ⭐️⭐️⭐️ |
| Instagram | $80 - $200 | ⭐️⭐️⭐️⭐️⭐️ |
| Twitter | $50 - $80 | ⭐️⭐️⭐️⭐️⭐️ |
By selecting an album cover maker from this list, you can ensure that your artwork can present your rap music in the most amazing ways.
The top places to get an album cover maker are:
Boost Collective

Fiverr

Instagram

Twitter
Finding an album cover maker on Fiverr
It's easy to find an album cover maker on Fiverr, just do a search, and multiple designers pop up!
You should browse all the open designs before you commit.
It's really easy to find a designer - within minutes you'll be set.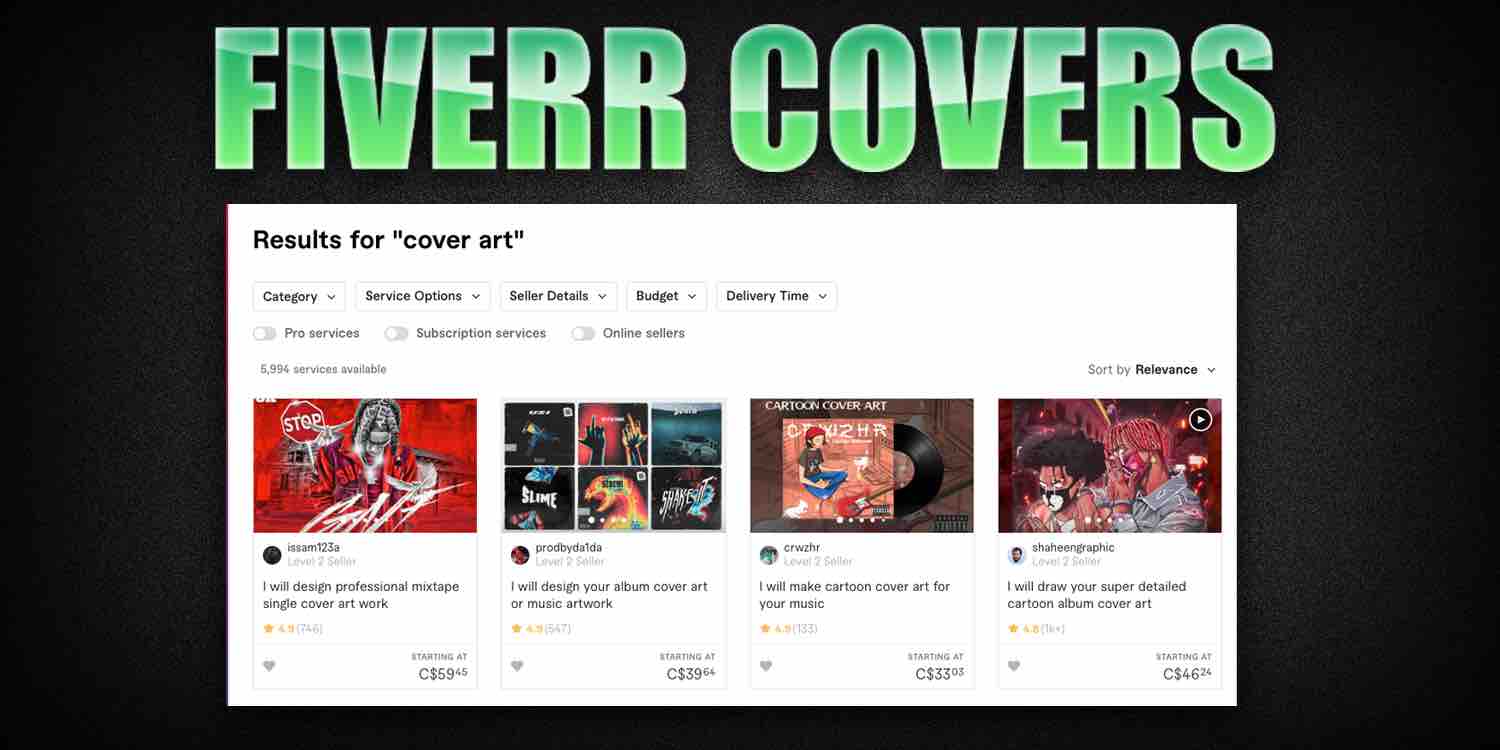 Just keep in mind that a perfect album cover can range in price.
Using the Boost Collective album cover maker
The best album cover maker when you factor in price is what you get from Boost Collective.
They have a bunch of templates that work well with your rap album artwork!
The design is already made with the highest resolution image possible:
Also, it features your artist name and it is designed to be shared across social media as well.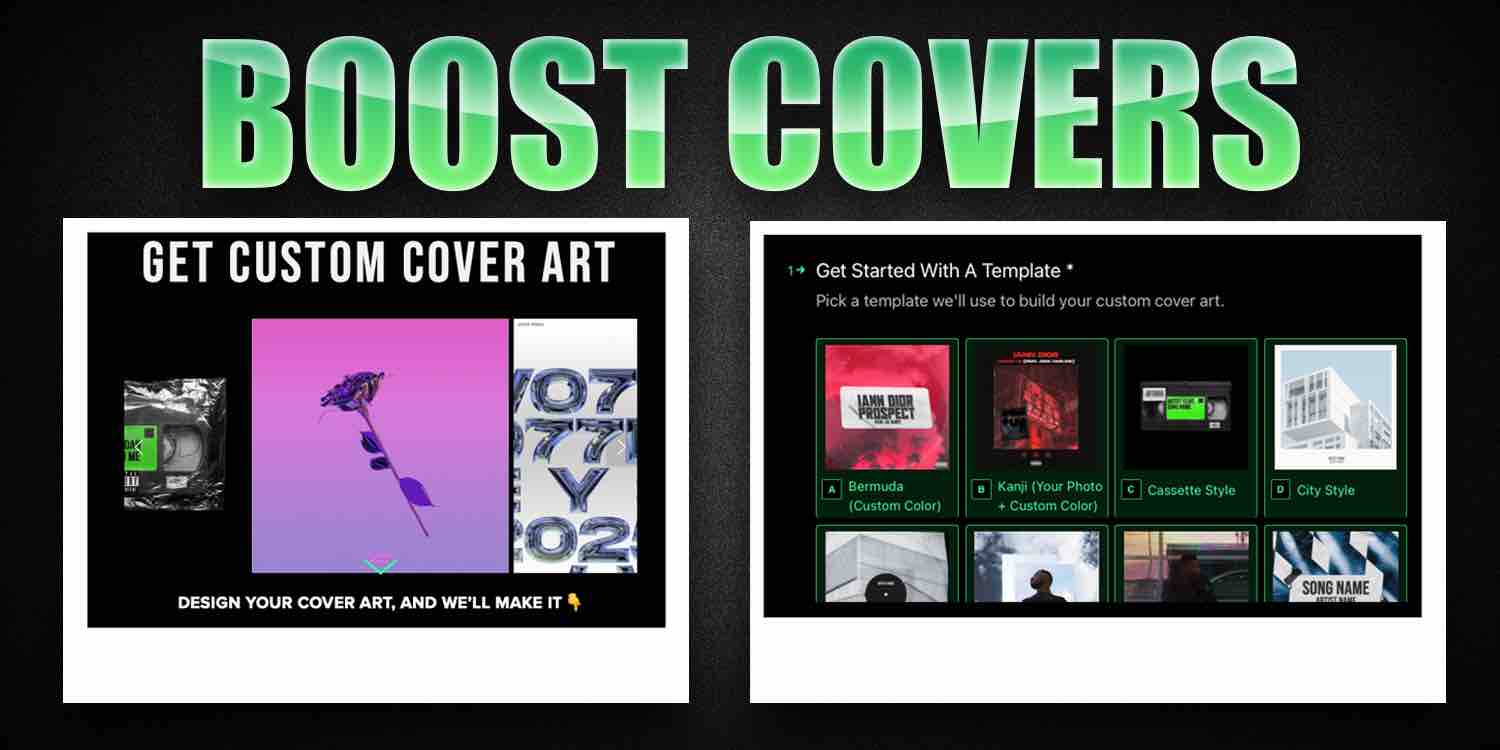 You can find a design of any style through the Boost Collective album covers.
Tap below to browse the Boost Collective album artwork maker service!
Getting an album cover maker on social media
You can get a sick album cover maker on digital media platforms.
You must change your outlook toward these.
There is the LARGEST selection of cover artists here.
Here are the steps to take:
First, go to the search bar on Twitter

Type "cover art designer"

Find somebody

Message the cover art maker
You can pick any of the selection that pops up!
Formatting your rap album cover art
You need to make sure your album covers are fitting the right standards.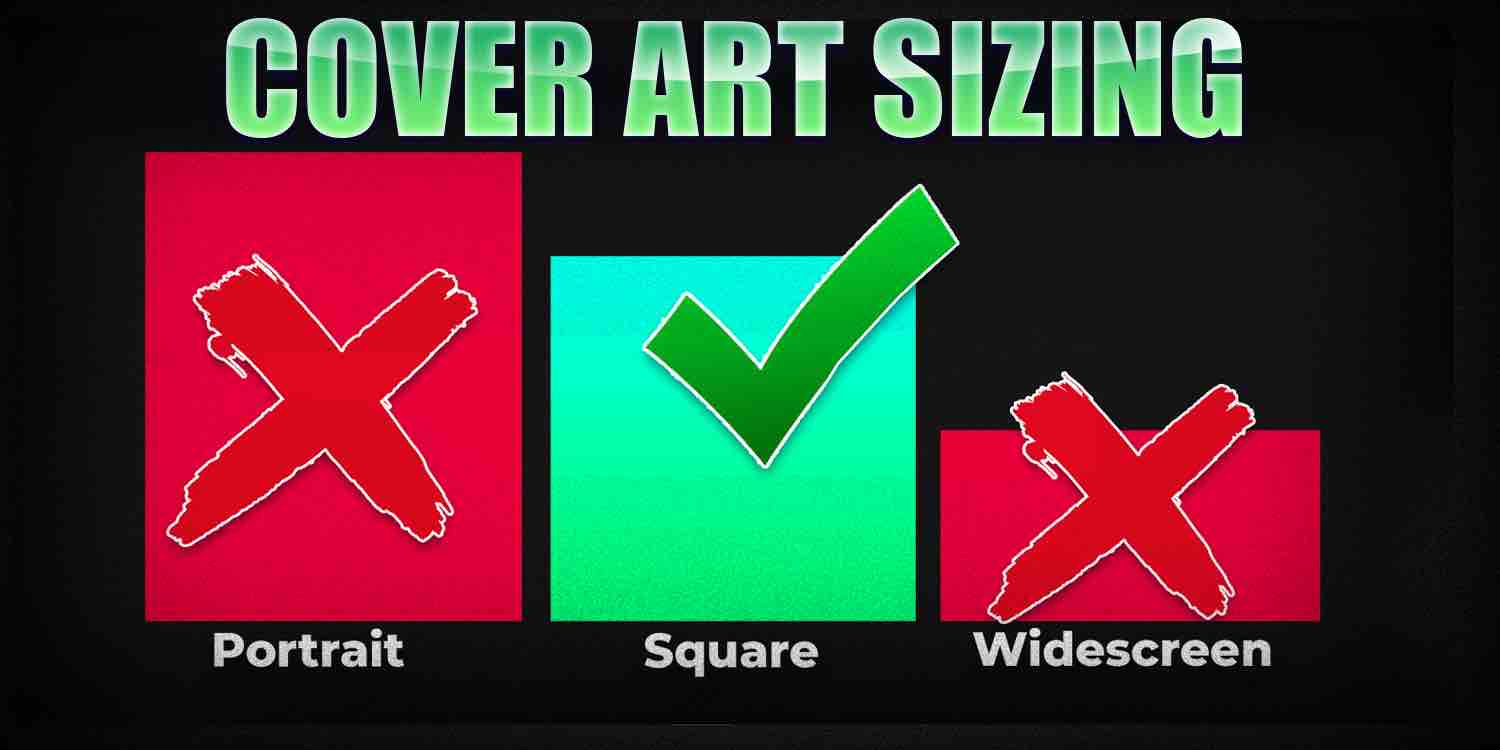 Spotify Album cover artwork settings:
Square dimension

It needs to be high resolution

JPEG
The perfect resolution is 3000 x 3000 pixels for album covers.
When using images on templates to design your rap album artwork it's common that you download a lower-resolution version.
Your rap album artwork needs to be Square - that's what major streaming set it as.
You must download the highest resolution for the artwork.
Don't compress the download file before it's ready to be submitted.
Since Music is what you create not necessarily designs, it's important that I make you aware of this common design mistake.
How To Make Your Photo Look Like A Rap Cover Art
The secret to turning your photo into a cover art is to add layers on top of the photo that will enhance its aesthetic.
These include adding heavy grain filters, light leaks, ripped paper textures, plastic shrink wrap textures and gradient mapping.
You can incorporate these enhancements to your photos through image editing software such as Photoshop.
Checkout the example below we created: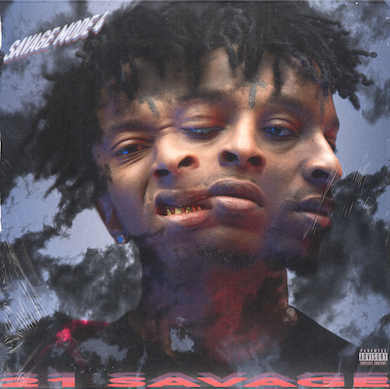 To create this look, we started with the heads of 21 savage in a composite where it looks like he's morphing through facial expressions.
We then added clouds using a brush in Photoshop, some grain over the entire image, and then we used the selective color tool to blend everything together.
To finish it off, we added a plastic wrap, and some text for the song name and artist name.
Ah yes, and of course the explicit content sticker!
We think the result turned out pretty nicely don't you think?
MAKING THE RAP COVER
The difference between good and bad album covers and range!
It's important to create the best rap album covers either with free templates or a paid-for image.
By using the methods online in this blog go out there and create the best I will cover as you can!
I hope you now know how to make a rap album cover!
Join The #1 Platform For Music Artists.
We're starting a revolution - and putting music artists (like you) first.
Boost Collective is a free-forever music distribution platform. Upload unlimited releases to 150+ stores and platforms and keep 100% of your earnings.
You'll also get free playlist promotion, cover art creation, and much more!
Join Boost Collective for free here.