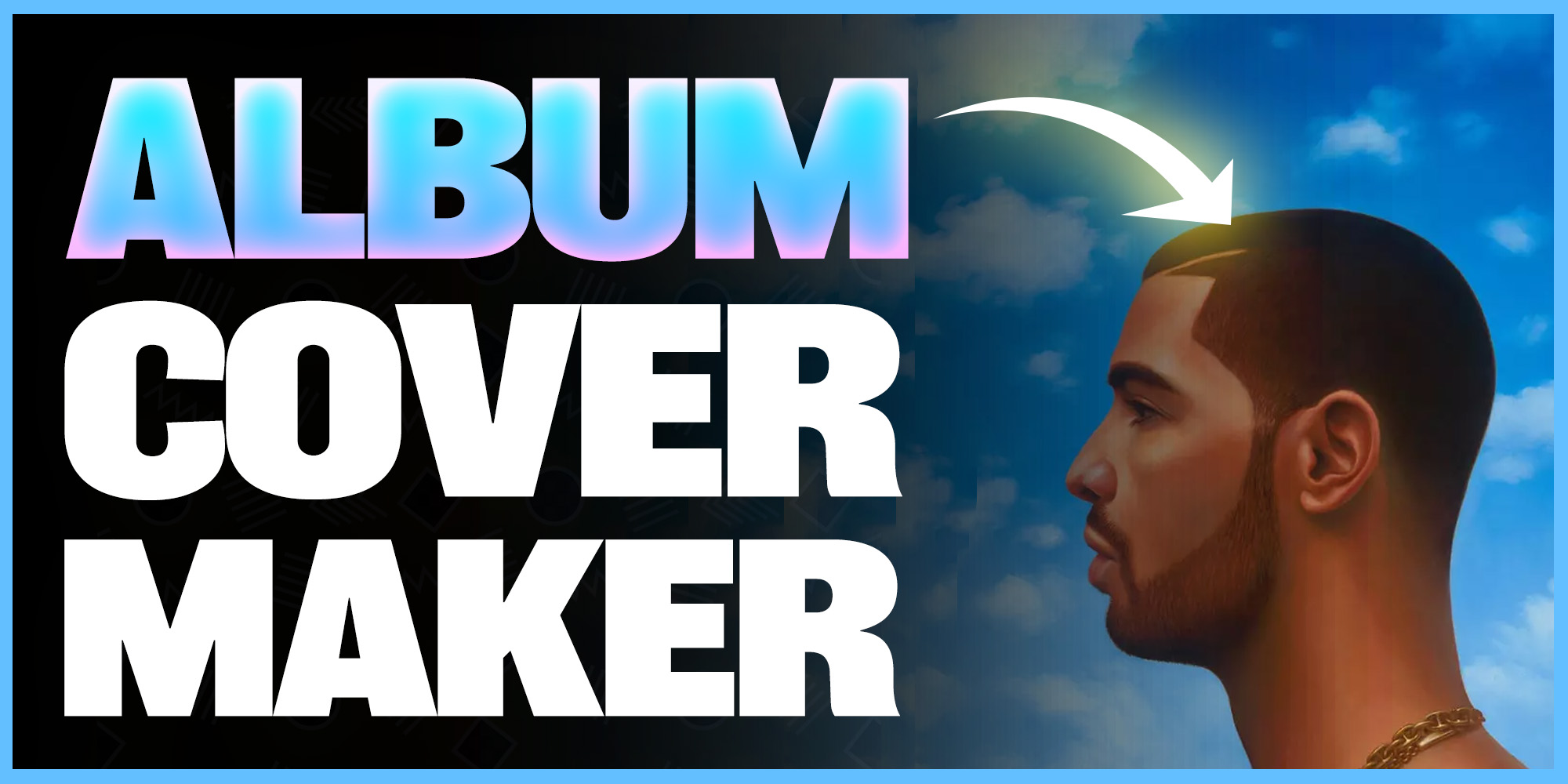 Best Album Cover Maker Apps!
Album art is the link between liking a single song and learning more about an album, band, or producer.
If someone likes a song on a playlist, they now look at the album art to find out more about the artist.
10 Best cover art apps:
Boost Collective

PicsArt

Canva

Photoshop

Illustrator

Sketchbook

Affinity

Coverlay

Spotiplus

Pixaki App
It's the picture that attracts the right people to your music... Your cover art is everything.
And gets them to listen to it instead of just sitting there.
That means turning people who don't usually listen into die-hard fans!
#1. Boost Collective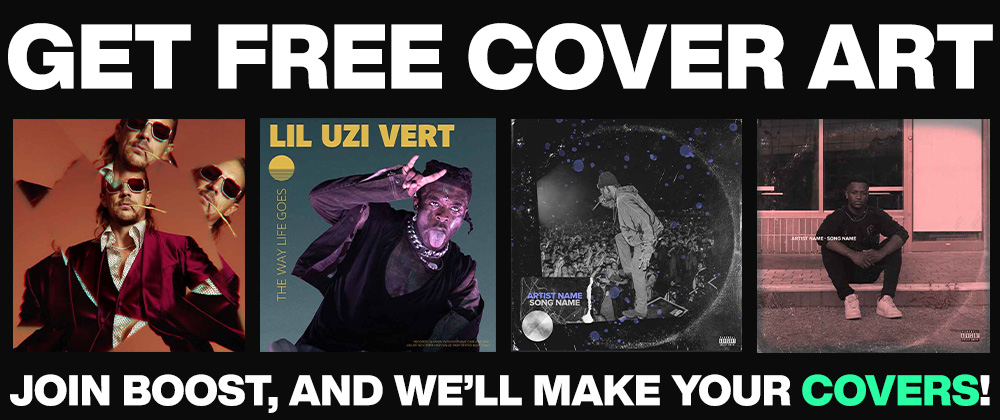 Your music deserves to have high-quality cover/album art to go with it.
Boost Collective is a free and reliable album cover maker. They'll not only design amazing album art, but each cover photo design is customized to your needs.
With Boost Collective, you can choose from hundreds of beautiful templates to make cover art that is truly yours.
No longer do you have to spend hours on Photoshop or pay someone else to make your cover art!
Since Boost Collective is completely free app, it's essential for your new music releases.
Why use Boost Collective?
Why make your own album cover with Boost Collective?
Out of every cover maker app out there, nothing can really compare to Boost Collective.
You album cover visually portrays your music and is an awesome way to present your music brand.
Since Boost Collective is made by artists, for artists then your rest assured that the free album cover will be top notch.
Often, an album's artwork is as recognizable as its sound!
Music albums need the right packaging.... The Boost Collective cover maker tool is the difference between a failed and successful release.
Tap below to claim your own FREE album cover! 👇
#2. PicsArt

PicsArt is a well-known all-in-one image editing programme and creative community that makes it simple to improve your photographs.
You can design album covers with ease by using PicsArt.
Thousands of free sticker sets, typefaces, collage templates, backdrops, and brushes are available to download.
If you're making a rap cover art then you'll need to make things sick!
Turn your own photos into a cover art with different fonts and image styles.
(Before the Boost Collective cover art maker, I used PicsArt!)
You can even use this tool to create self-promotion tools.
Overall, the programme is one of the best photo editing tools for mobile phones.
The sticker creator makes it simple to create your own stickers.
Watch my tutorial on how create a cover art today! 👇
#3. Canva

Canva is a free graphic design app that lets you create cover arts with professionally designed templates.
There are many templates for album covers found on Canva!
You can even use a drag-and-drop interface to upload your own photographs and add them to Canva's layouts.
Use this epic album cover maker with your own photo!
You can even add your own image to Canva with a parental advisory sticker.
Begin by searching for "Album Covers" in Canva. Canva features tens of thousands of album cover layouts for many musical genres.
Now, Customize the look.
Upload a customized photo, logo, or colour scheme to personalize an album cover for digital distribution.
Publishing, printing, and sharing are all options.
This can't make the best cover art... But these CD covers sure are reliable!
#4. Adobe Photoshop

Adobe Photoshop is a picture editing and graphics creation software.
While the best album covers are made on photoshop, it's also the hardest software to learn.
Because of its versatility, Photoshop has become the industry standard for many creatives.
You can make an album cover to knock your socks off!
One of the most useful features of Adobe Photoshop is the ability to create several layers that may be modified independently of one another.
Watch the video below to learn how album covers are made on photoshop. 👇
#5. Adobe Illustrator

Illustrator is a powerful programme that allows you to design vector images that remain sharp at any scale.
You can create an awesome cartoon album cover with the intuitive tools.
Text can be edited and customized in a variety of ways to produce eye-catching typography.
There are many design elements that are literally a few clicks away.
Depending on the album art theme you want, Illustrator might be the go-to tool.
For more information, look at what Illustrator can do.
#6. AutoDesk Sketchbook

Sketchbook has everything you would expect from a high-end app!
Making a cover art for Apple Music? This app might be for you.
Brushes and pens work the same way as their real-life counterparts (without cluttering your desk or drying out).
Layers with different ways to mix colours and drawings give you the freedom to build things up and try new things.
You can add stock images, and edit them within this great app.
#7. Affinity Designer

Affinity Designer, like Adobe Illustrator, is designed for dealing with vector graphics.
My first impression is that this tool is not lacking in any way.
The iPad version of Affinity Designer is the only one that works on the go!
You can add stylish filters and really make your album cover pop with Affinity designer!
Make art for your music, and use a wonderful graphic design experience.
#8. Coverlay – Album Art Generator (iOD)

Coverlay is a great tool for making and sharing creative content like album covers.
With this programme, a musician doesn't have to hire a designer or spend a lot of money on photo editing tools to make albums quickly.
The artists come up with the images and graphics that make up the cover of an album.
Use this album cover maker
Almost right away, a new record came out.
#9. Spotiplus - Cover Maker (Android, iOS)

Spoti+ lets you make attractive album, Spotify playlist, track, and audiobook covers in just a few minutes.
If you don't know what to do for album cover art, you can use this free template as a starting point to make your own.
Every artist needs to download these apps!
You can also change the font, colour, and orientation of some built-in styles.
An artist of all genres can make photos!
The covers can then be downloaded as JPEG files and sent to Spotify so that they can be posted later.
#10. Pixaki App

Pixaki is the best app for making pixel art on an iPad, and it works well with Apple Pencil.
It lets you import any image at full resolution from your photo library or Files, resize and move it on the canvas, and then draw pixels on top of it.
Create covers for your tracks using this website.
This is one of the best apps.to remove the background for your album cover.
This is by far the most fun way to make pixel art.
Your songs need love, so save this website for later use!
All images made here are high resolution, and will look great for your album cover.
Join The #1 Platform For Music Artists.
We're starting a revolution - and putting music artists (like you) first.
Boost Collective is a must-join platform for music artists.
Join the rebellion! and get free music distribution, free music promotion, and more.
We're on a mission to change what is possible in the music industry and we need you!