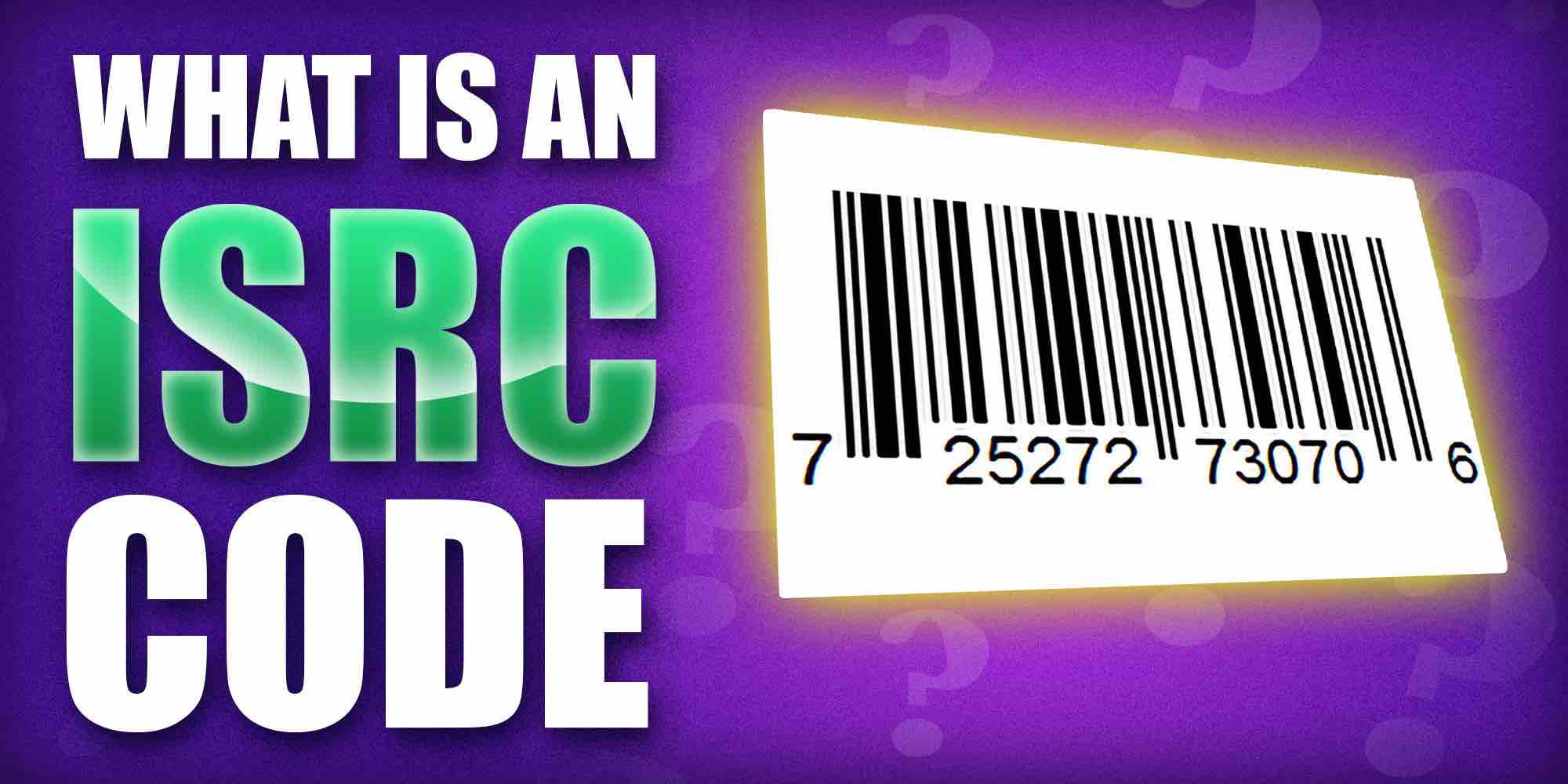 What are ISRC codes, and how to find ISRC Code for a song
Knowing how to find an ISRC code for a song is useful if you want to move to a different distributor or when you get signed.
Read this FULL blog... Guaranteed you'll learn something new & useful.
Many musicians are wondering... "How do i find the ISRC code for a song?"
If you ever wondered what is an ISRC code don't worry, you're not alone!
ISRC codes can sound confusing but they really aren't.
ISRC stands for international standard recording code.
This is a type of universal product code - it applies to music video recordings as well as any sound recording.
You'll naturally get ISRC codes generated when uploading music to your distributor.
It works as a digital fingerprint for sound recordings.
I think of this as a barcode for sound recordings.
Once your sound recording is published, this ISRC code is a registered record that the sound recording exists and belongs to you,
Every song on the Billboard music charts has an ISRC code!
Submit your song, if I like it then I'll add it to my Spotify playlist.
ISRC Code Generators

Technically there is no such thing as an "ISRC code generator".
Although, you'll definitely be able to receive a free ISRC code whilst releasing your music with the industries top music distributers.
Top 5 ISRC code generating distribution companies:
TuneCore
iMusician
CD Baby
LANDR
Alright, we might be a little bias about the #1 spot.
But no doubt, if you're looking up how to generate an ISRC code.
Boost Collective should be your #1 pick for all things music distribution, promotion, cover art creation, etc all for FREE.
ISRC LOOKUP TOOLS TO FIND ISRC CODES
International standard recording codes are pretty damn easy to find!
This is because ISRC lookup apps exists.
Their purpose is to find ISRC codes for a song, and to make the ISRC search easy as pie.
How to find ISRC code in 3 easy steps:
Open a Chartmetric account

Input the Spotify link to released track on search bar

Under artist data you will see find ISRC code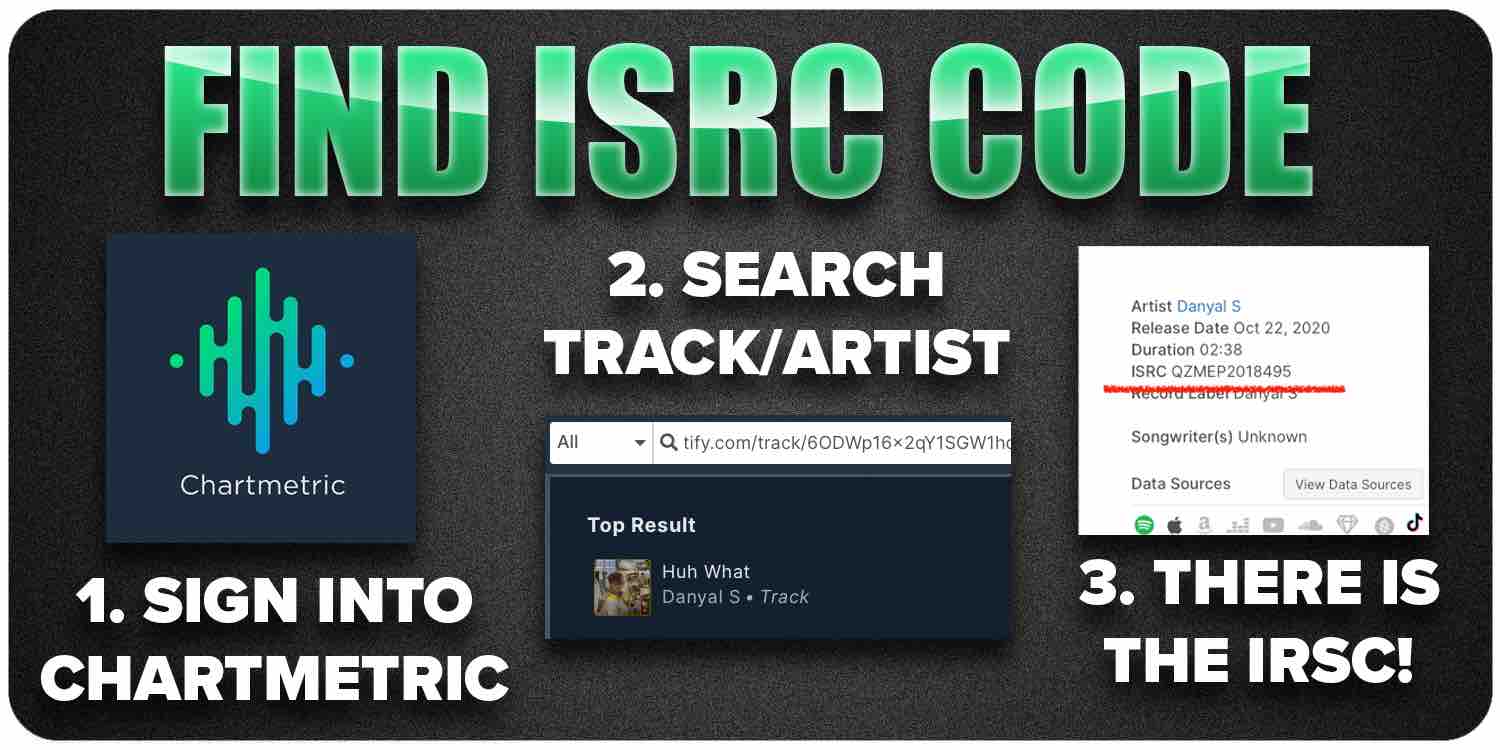 Just sign in to your distribution platform where are you constantly uploading music.
You should see it there!
If you're seeking an international standard recording code for a track that you don't own then you'll have to use Chartmetric's anayltic explorer.
Create a free account, then search the song name.
Once you have the track open, the ISRC code is available to view.
Tap below to create a Chartmetric account and find ISRC code for FREE! 👇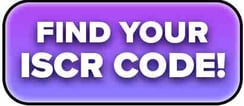 Top 3 ISRC LOOKUP Tools
Chartmetric isn't the ONLY way to find ISRC codes.
4 Free ISRC Lookup Tools
You should note that not every ISRC search tool is equal...

SoundExchange is more robust but requires more data to execute an ISRC search.

On the flip side, the ISRC finder tool is very intuitive and easy. That said...

I still recommend Chartmetric for ISRC code search.

There are many other tools and services included!

It is an ideal workflow for any music artist.
ISRC FINDER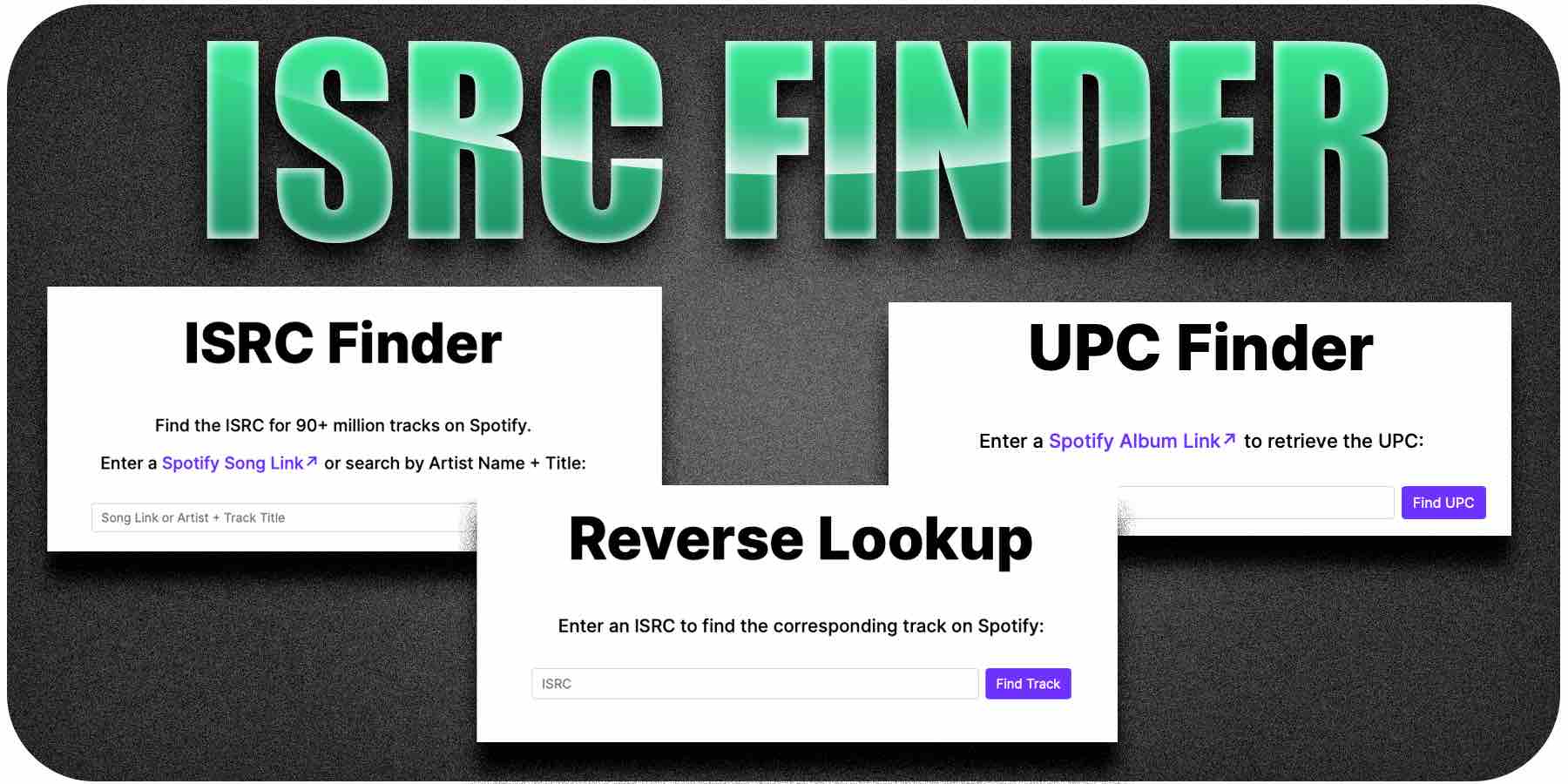 If you want to find a SRC code...
ISRC Finder is the cleanest and simplest tool.
ISRC Finder is even better than Chartmetric at ISRC code search!

It only lacks in Chartmetric's bonus tools.

Quickly execute a ISRC code search, and reverse look up to search ISRC based on existing tracks.

Another benefit with this ISRC look up tool is the UPC finder.

Most ISRC lookup tools don't have this so this one is far above the rest.
Submit your song, if I like it then I'll add it to my Spotify playlist.
I'm taking song submissions of all genres👇

SOUNDEXCHANGE ISRC
SoundExchange has an ISRC finder tool.

If you wanna know how to find an ISRC number then you can use Chartmetric...
BUT this is great for ISRC look up when you have limited information.

This ISRC finder is legacy software, used mainly by record labels.
SoundExchange ISRC code finder allows these inputs:
Artist name

Title

Release Name

Release Version (radio edit)

Year or recording

File Type
This ISRC finder is advanced by allowing you to input many data sets
International Standard recording code
You probably have more questions about ISRC codes beyond the simple "how do i find the isrc code for a song?"
Every single song, album, and music release has an ISRC code.
Unless you assign a proper ISRC code to your music then you will not get paid.
When uploading music to streaming platforms you're entering an agreement.
You're giving them your contents.
In return, your account will obtain payments - depending on how many streams it generates.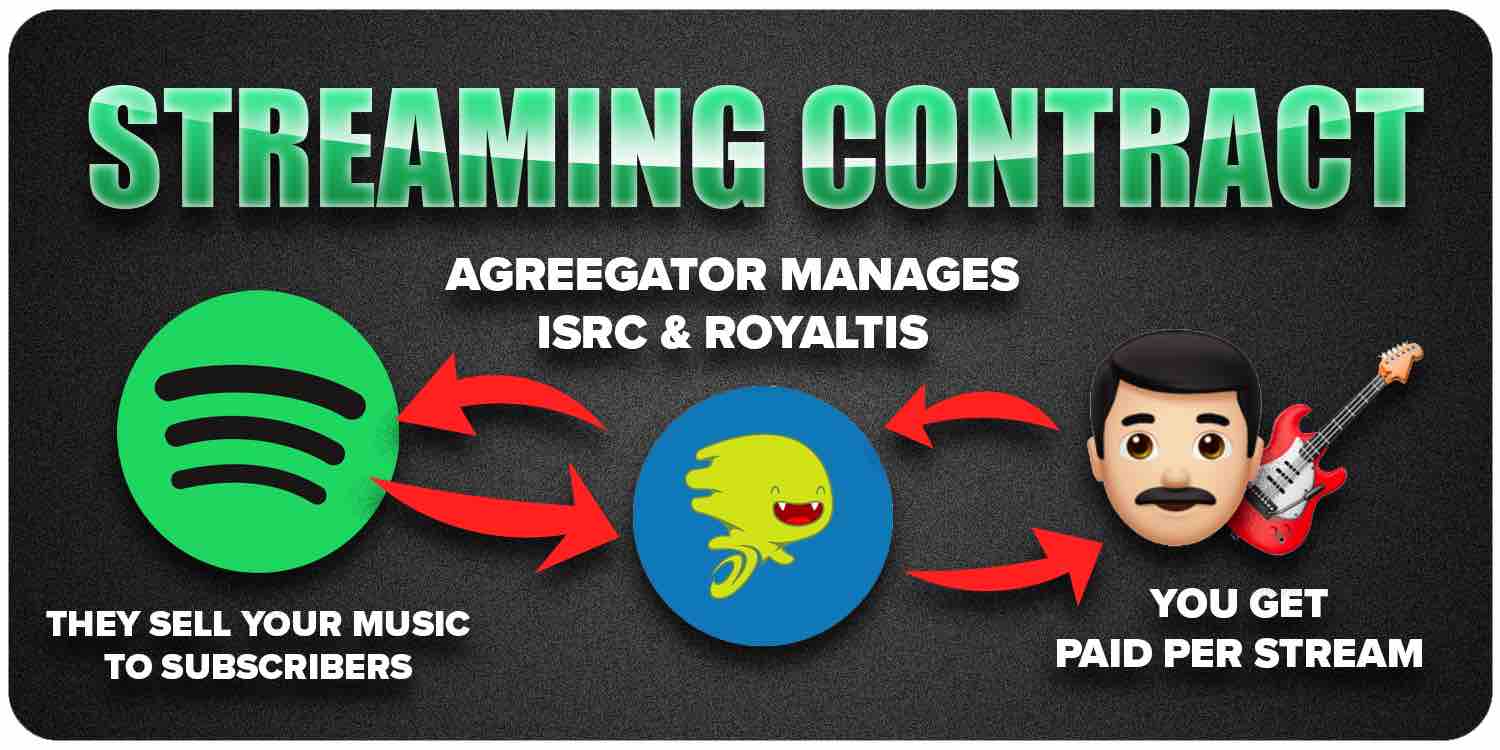 Expensive software will assign the ISRC codes to any recordings that in aggravator will submit to them.
This music code is different depending on your region, every ISRC code has a country code prefix.
Your ISRC code he's an account of all the track information:
Release date

Artist

Register country
The cool thing is this is a free service that happens when you register a track!
If you're looking for free music distribution, look no further than our Boost Collective platform!
We auto-generate ISRC and UPC codes for your releases.
There's a lot more you can do with the platform, as seen here! 👇

What is my ISRC codes good for
Your international standard recording code has practical use as well!
Through your registrant code, you're able to monetize on your track.
Streaming services send payment to which every distribution platform you're uploading music on.
Rather than them finding you directly - the track information with your ISRC codes is used.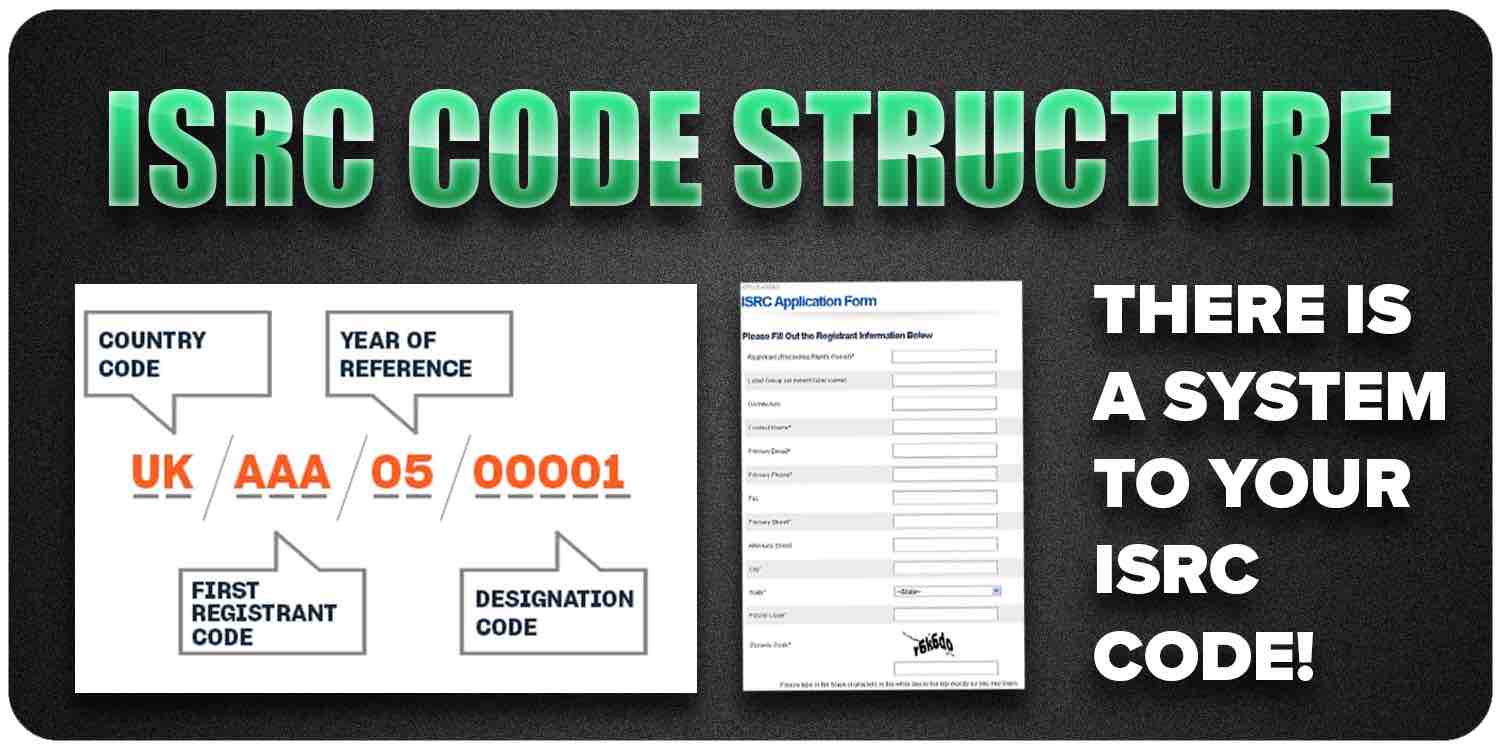 There is an ISRC manager that overlooks all royalties for the track.
Even if you're to sell the rights to your sound recordings to another party - the ISRC code would not change.
This is why some considered a universal product code.
ISRC DATABASE LOOKUP TOOL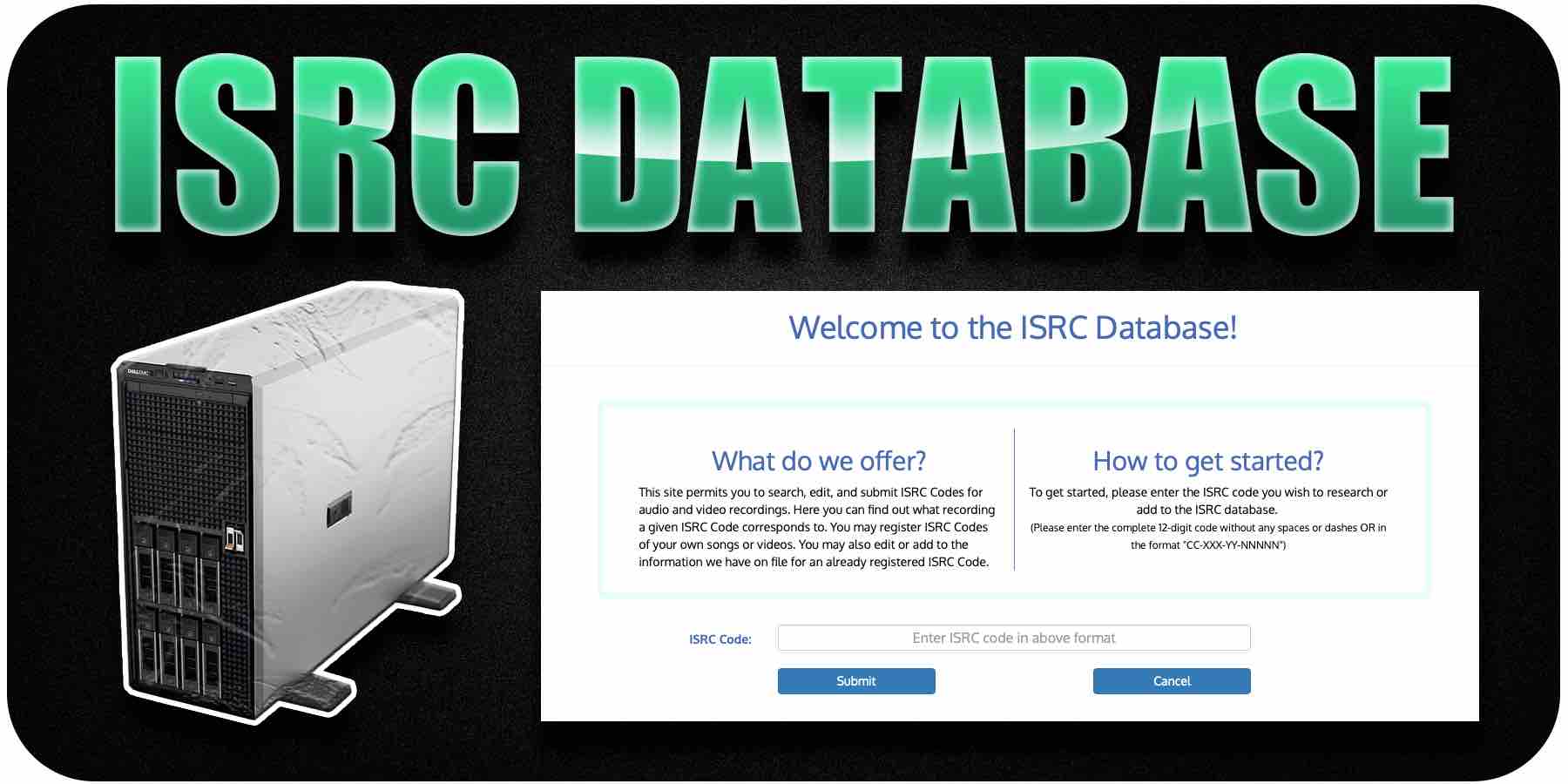 The ISRC database is a tool that exists for I SRC codes search.

ISRC Database is definitely the weakest ISRC code look up tool...
It only allows you to input an already existing ASIC code.

It's not very helpful if you're trying to FIND an ISRC code. ..

That being said, this ISRC finder does execute the ISRC look up function, and it's lightweight.

If you have a bunch of ISRC codes to look up then this is the ISRC code checker you want to use.
Submit your song, if I like it then I'll add it to my Spotify playlist.
I'm taking song submissions of all genres👇

the history of sound recording codes
The sound recording industry had trouble with copyrights in the past.
It was hard for multiple artists to lay claim and obtain legal ownership of something intangible such as music.
This is why the international standard recording code was created in the 80's.
With ISRC codes, record labels and artists can validate/assign ownership to their works.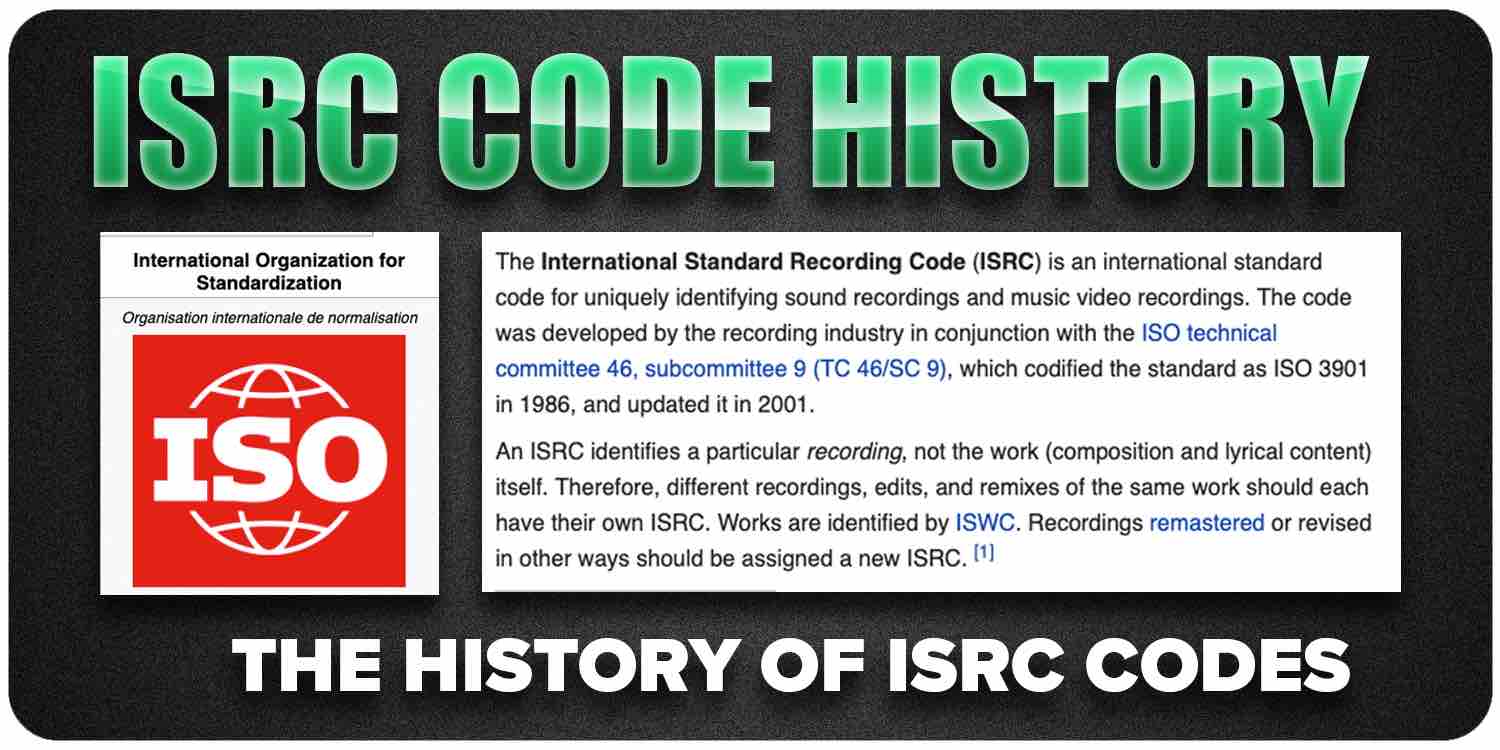 Just note that ISRC codes applied directly to the audio recording - not the composition nor lyrical content.
This means that every new remix from the original song needs another ISRC code.
That alone should make this article helpful.
How ISRC registration works
The whole ISRC Service was assigned and released to the world originally to help PRIMARILY record labels.
The whole country code setup is there to help manage the UPC code system.
There is a whole file management system for International Standard Recording Codes to record either your first track or most recent album.
All album tracks & songs you release are held into the world database.
The upload happens via online website, that's how an artist can get streams royalties for their songs and tracks accounted for within minutes!
For example: the Billboard charts top artists sales are all recorded through the ISRC.
The record labels then identify and grab the complete royalties for all tracks the upload via ISRC and collect payments directly.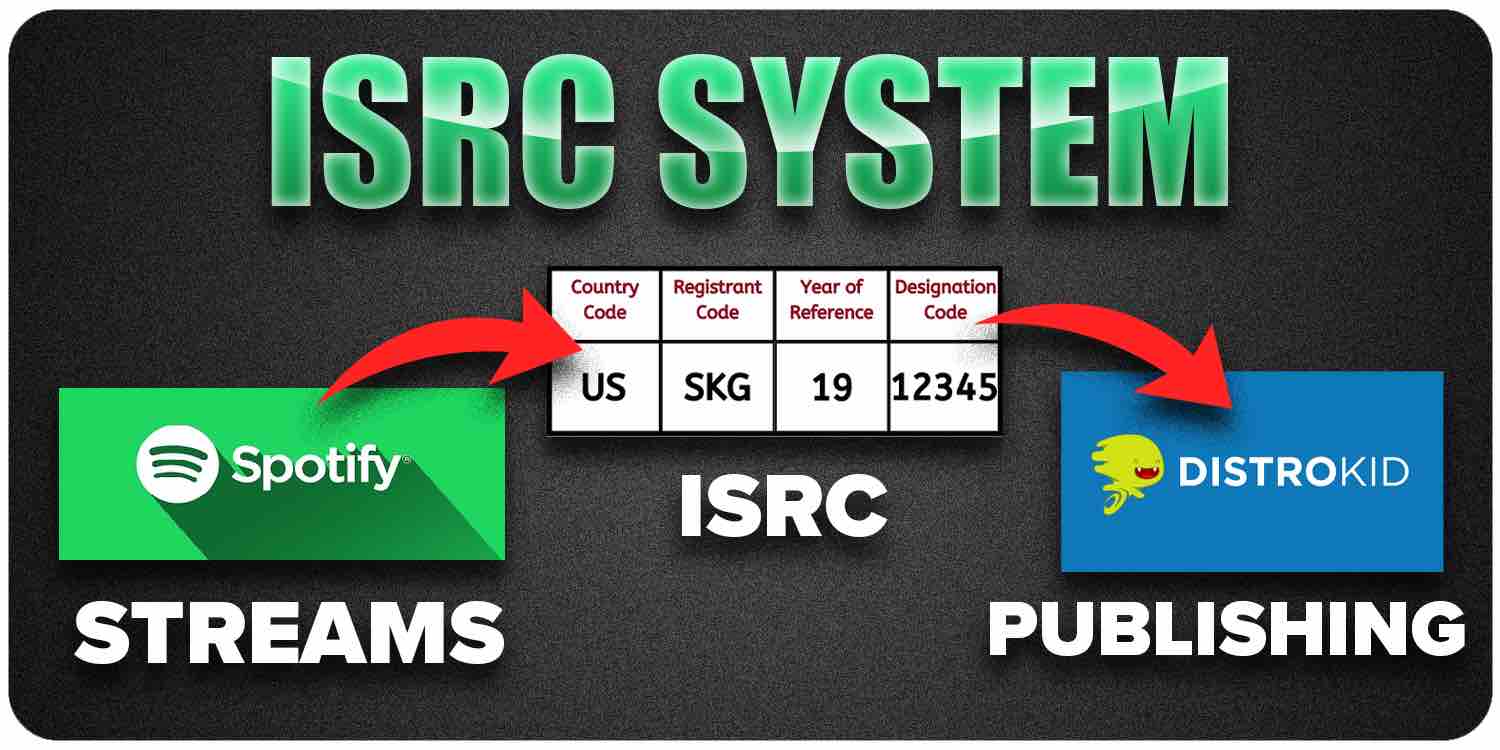 They don't physically grab the complete report for the releases, they receive contact immediately to their publishing company.
The sales are recorded on the website within minutes.
For example: if you create your own publishing company and released your tracks to a streaming website directly (rather than having it released through Distrokid)
You'll be getting your sales articles/pay stub direct contact.
ISRCs are made with a free distribution system so that record sales can be recorded instantly!
I hope you now know how to find ISRC code for a song!
Submit your song, if I like it then I'll add it to my Spotify playlist.
I'm taking song submissions of all genres👇

\
Join The #1 Platform For Music Artists.
We're starting a revolution - and putting music artists (like you) first.
Boost Collective is a free-forever music distribution platform. Upload unlimited releases to 150+ stores and platforms and keep 100% of your earnings.
You'll also get free playlist promotion, cover art creation, and much more!
Join Boost Collective for free here.