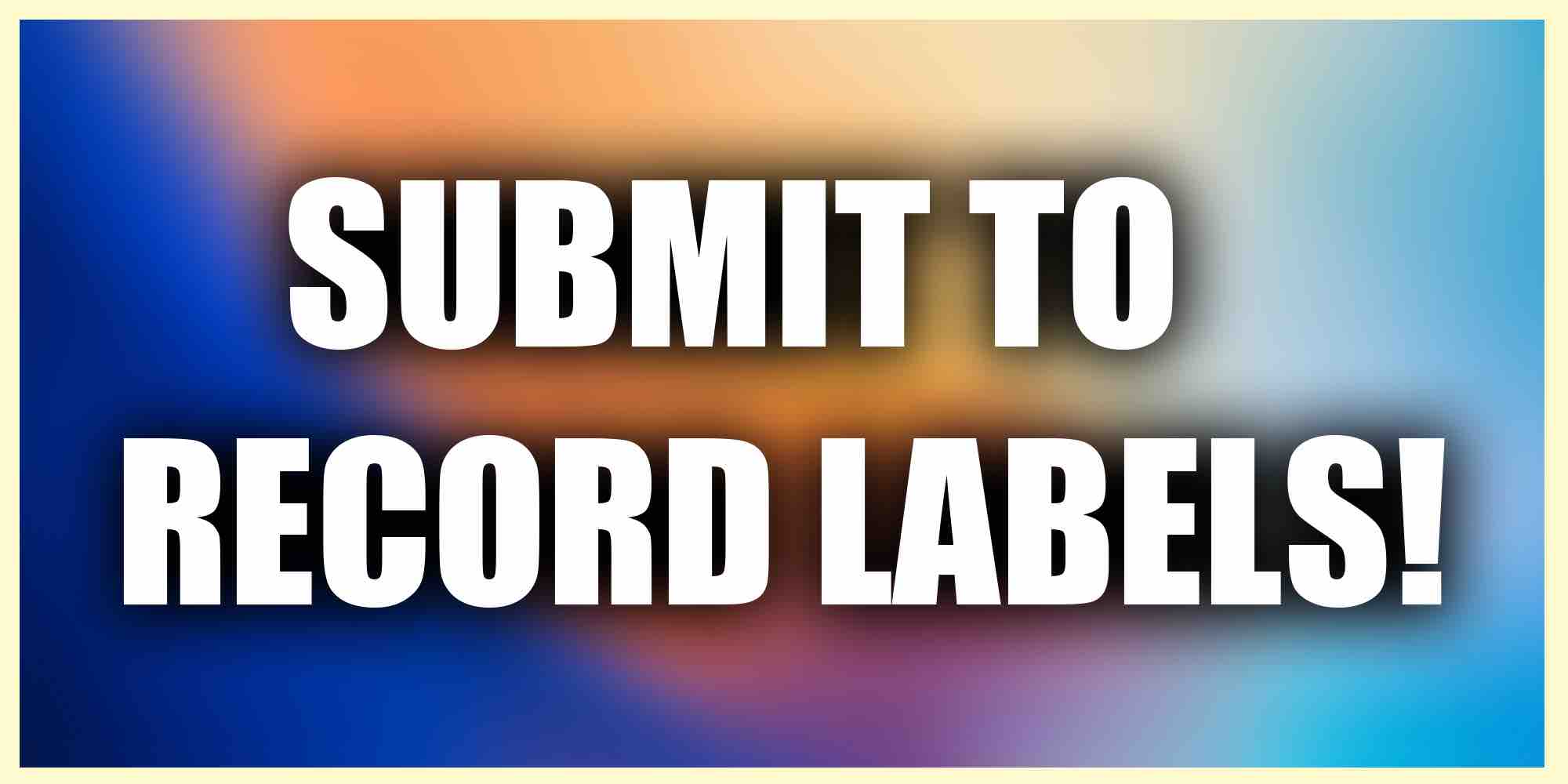 Record Labels Accepting Demos: How labels feel about demos
Knowing the best record labels accepting demos can fast track your way to growth!
There are many types of record labels accepting demos... But also many record labels that aren't.
If you want to send record labels your demo, you need to do it properly.
Like everything in the music industry...
You don't want to ruin any kind of music business deal with a small label just because you screwed up.
Bonus: Learn the do's and don'ts of how to get a record deal.
Before you submit your demo to record labels, check the website and see if the record labels accepting demos, to begin with.
Just explore the record label websites, you should be able to find something.
Read THIS Before Signing A Record Deal.
This banner above (with the book) ☝️ is the BEST resource in the music biz.
This book is widely used in music schools around the world and was called "the best how-to book of its kind" by Music Connection.
It inspired thousands of people to stop waiting for their "big break." and to claim success!
Ari
Herstand,
who
has
become
the
go-to
expert
for
"do-it-yourself"
artists,
is
back
with
a
second
edition
of
his
book.
(He's become a friend of mind too, cool guy. 😆)
Ari
says
that
a
stable
career
can
be
built
by
using
the
many
tools
we
have
at
our
disposal:
Mastering

social

media

Mastering

the

art

of

merchandising

Embracing

real

connections

with

fans

And

just

learning

how

to

keep

going
It
is
completely
up-to-date
with
the
latest
online
trends
and
news,
and
it
includes
inspiring
success
stories
from
media
like
Spotify
and
Instagram.
If you can't invest $25.00 into your brain - just quit your music career.
The information is working it a thousand times over.
Check out This Book and it may just save your music career. No joke.
what You need to know about record deals
The music industry is notorious for artists getting scammed by a label.
In the past though, labels will help with creating new music!
Artists could not make records or a demo because the cost to produce records was just so high.
These days, indie artists can create a song within minutes and have it blow up in the industry!
The industry prefers artists who already have professional songs out.
Even record labels prefer talent that is already professional and has some marketing money behind them.
Even independent!
So long as your talent is there and you can run your own promotion to get her then I believe record labels can invest in you.
Before getting record labels to discover you - work on your message and address your professional career first.
Once you can do the marketing and professional promotion by yourself.
Then an exclusive record deal may be something you should consider for your music!
Building your indie career without a label
Let's face it - most artists' demos are not good enough to get picked up by record labels in the music industry.
Many artists submit to Spinnin' Records, Trap Nation, and many more.
Just because you can contact a label and send them your unsolicited demo...
That does not mean you'll get signed right away.
That said - the independent music industry is growing like crazy!
You don't need to wait for a group of people in suits to accept your songs as good.
If you can build an audience and put out tracks that rock, there is always a place for you within the music industry.
How to promote as an independent artist
Best practices for an indie artist if your demo submissions are rejected by record labels:
Expand your artist audience on Spotify

Release more songs in a different genre

Still build rapport with the record label

Get on features with other artist records

Use an indie music promotion company like Boost Collective

Release your music video on YouTube

Collect phone numbers and emails for your fans

Reach out to companies that do blog promotion

Listen for new artists to work with

Find talent and perhaps build your own independent label!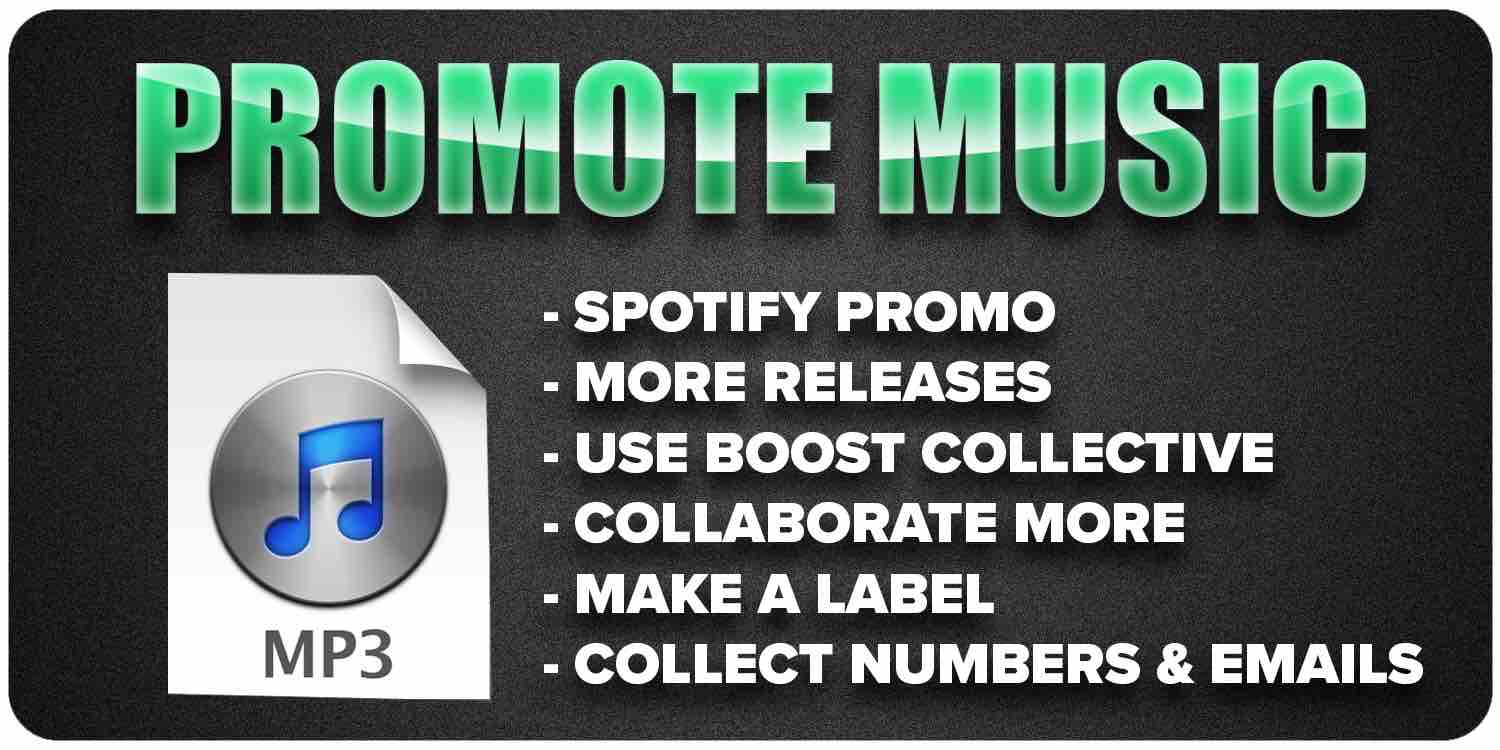 The music industry has a growing "middle class" of indie artists that rock their own careers.
You could make money, grow your fan base, grow your streaming number, and yourself!
It will be hard without an exclusive label deal... However, signing isn't everything.
If you can deliver your fans a great audio service - you will get heard.
Record labels accepting Your demo
Here is a contact list of record labels accepting demos.
You can submit your demo to these record labels - make sure that these labels accepting demos are a good fit for your music.
Just because you make hip-hop music, doesn't mean ALL hip-hop record labels do well except your demos submissions.
Even within the hip-hop music genre - different artists make different styles of songs.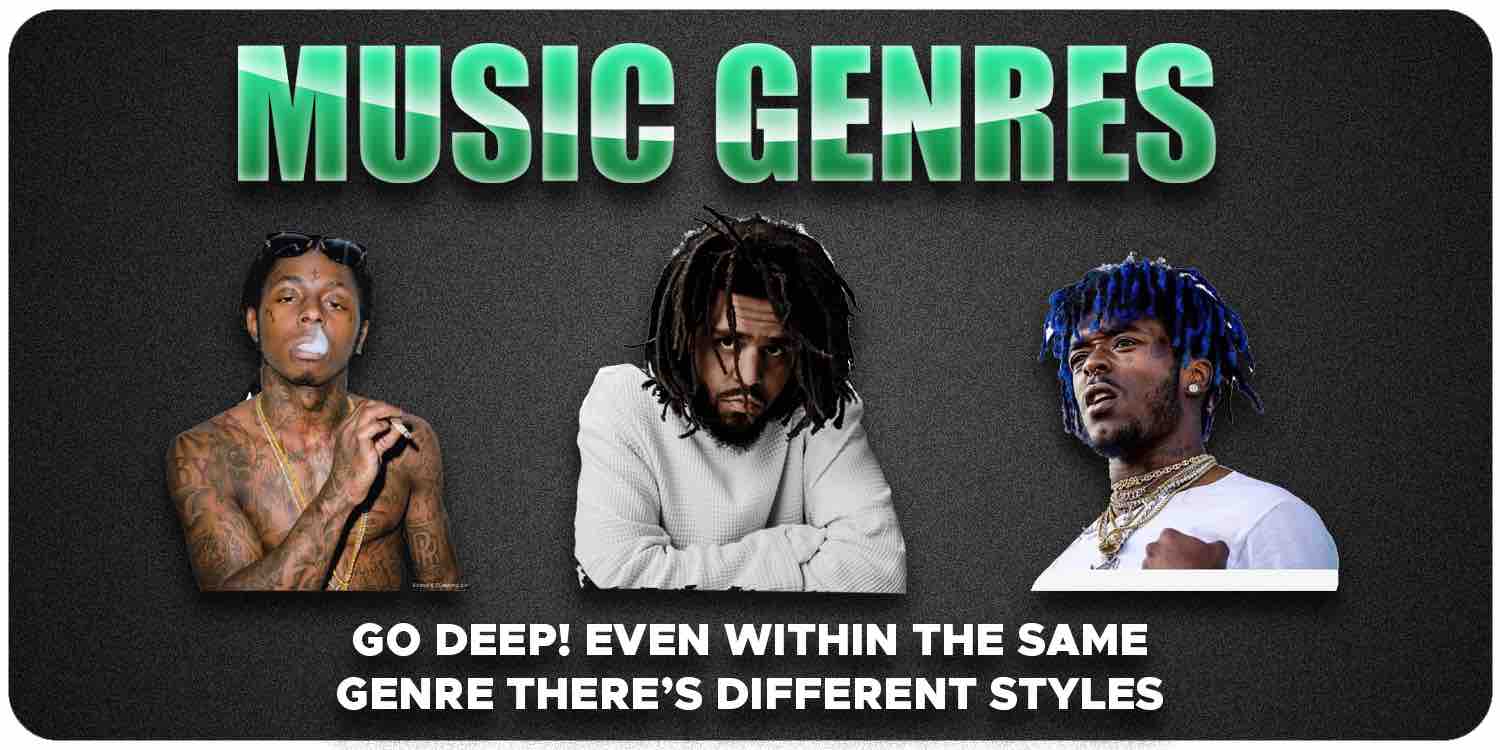 The smart thing to get your music to record labels accepting demos - is to Google the record label roster.
The record label website should have a list of artists they've signed, both new artists and legacy artists.
Labels looking for new artists to get signed generally have a specific music style.
If you feel your music business and music industry goals are in line with the record label's music style - go ahead and send them the demo submissions!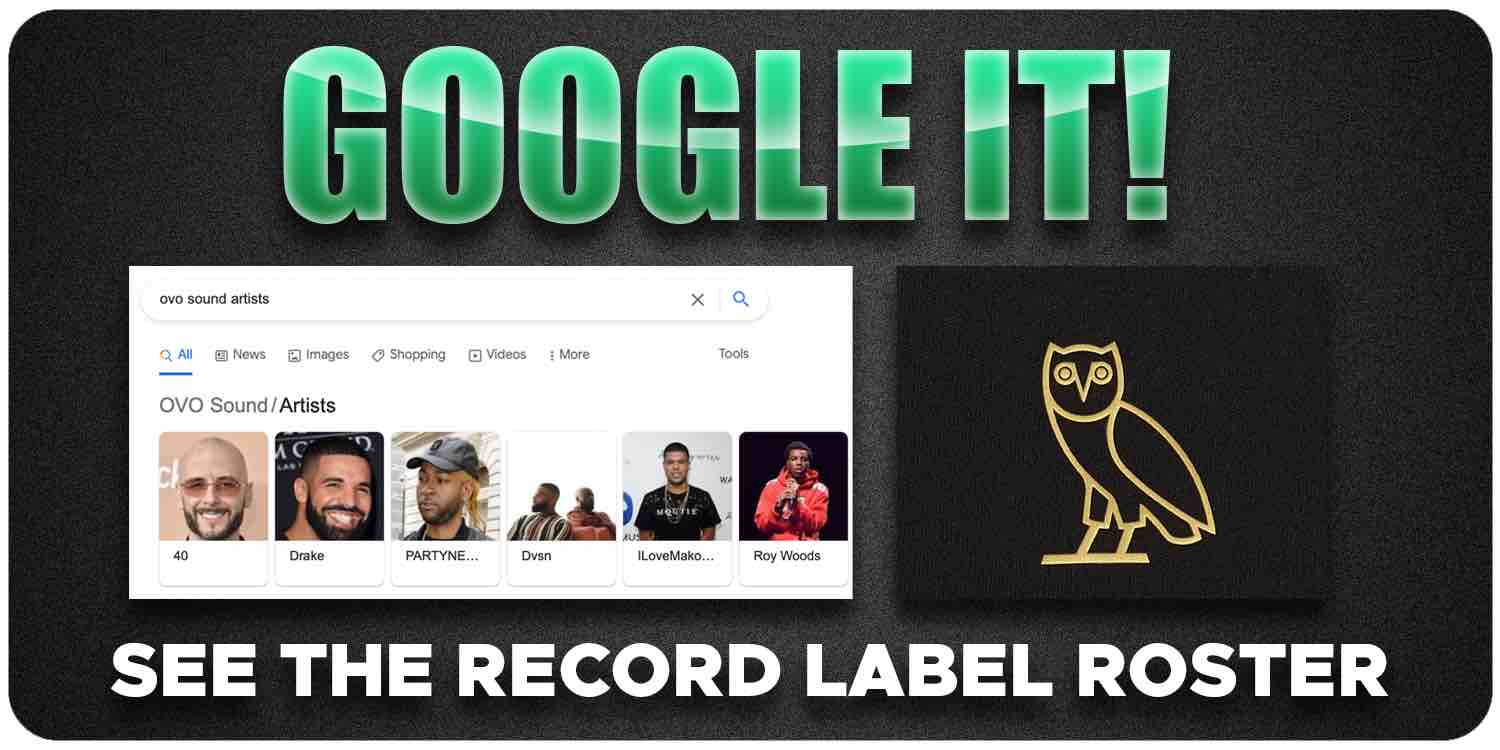 List of record labels accepting demos
Now let's get your music demo submissions to these record labels!
The record labels looking for your music demos are all listed below.
They don't accept every song recording sent to them.
Check their website for more information on the submission process.
You may have to link your Spotify or personal website along with the tracks too.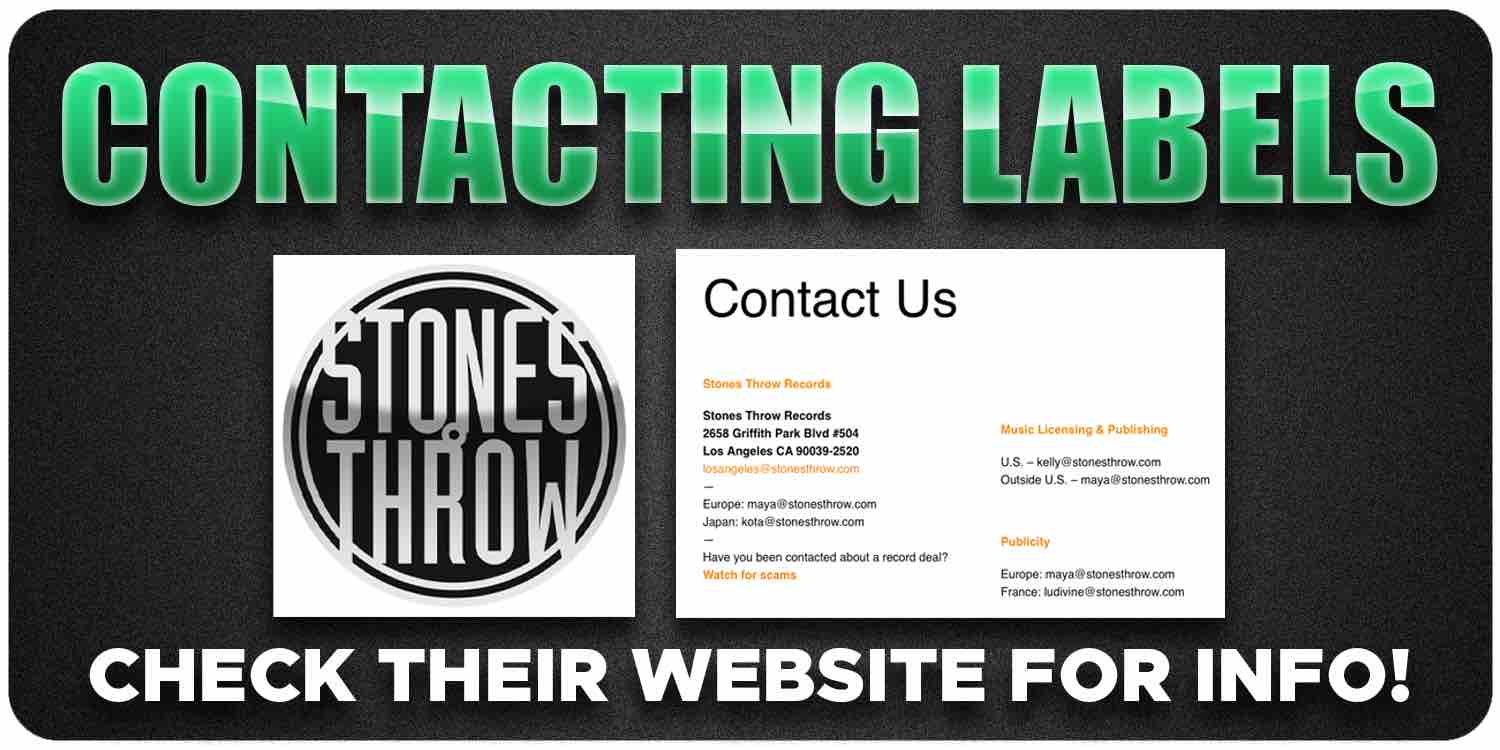 The music industry has evolved.
Record labels looking to sign artists want them to have some sort of audience with their songs.
Top 3 record labels accepting demos:
Stone Throw Records - Hip hop & rock record label
NoFace Records - EDM record label
BBE Records - Soul & funk record labl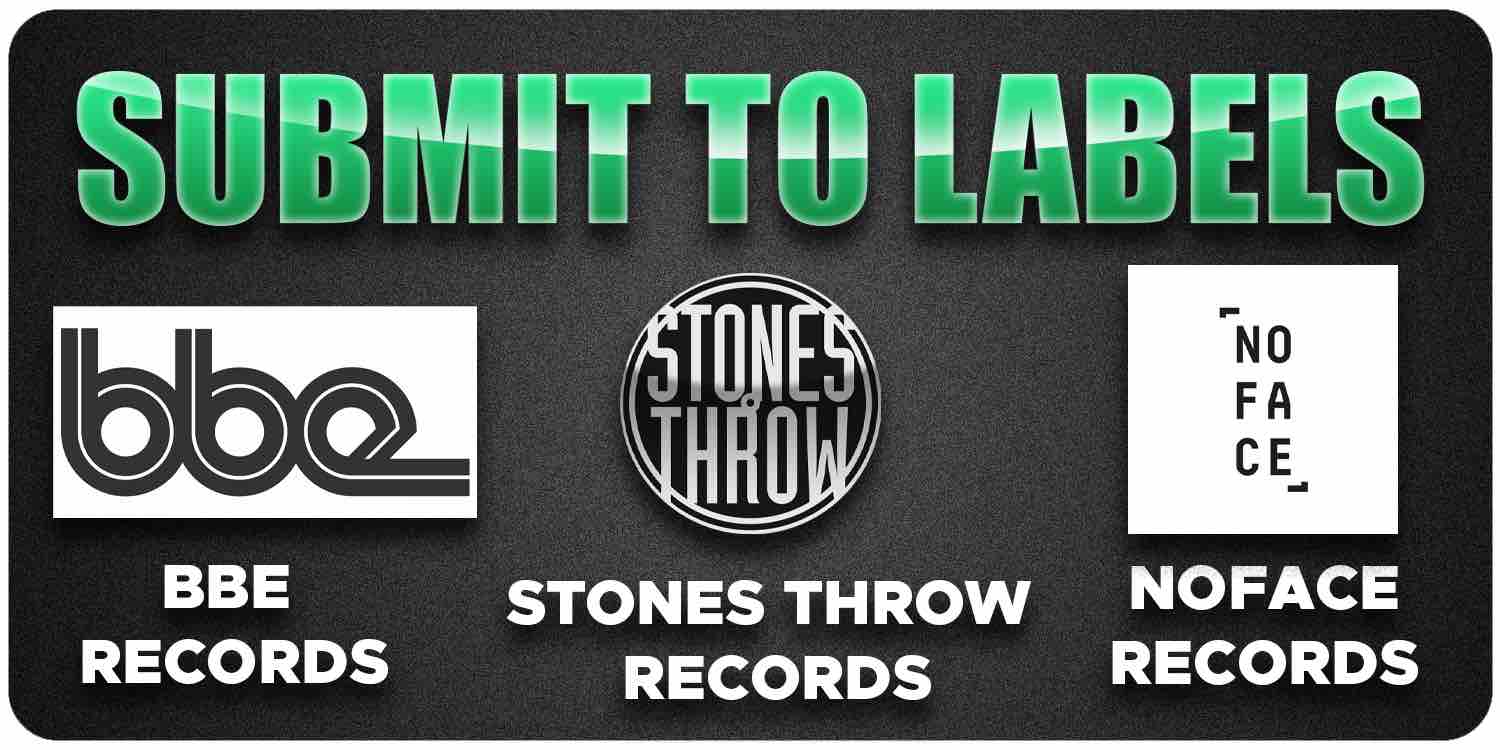 It's better for you as a music artist to focus on the above record labels accepting demos.
There are many other record labels within the music industry that are accepting demos...
Other record labels don't have a track record of artists that get signed and also flourish within the industry!
Contact these record labels and submit your song submissions today!
Techno Record Labels Accepting Demos

Ultimate list of techno labels accepting demos.

In the EDM space, techno is a pretty big subgenre and is growing bigger every year.

Getting signed to a techno record label can really boost your music career and give you opportunities that you never would've expected!
Top 5 Techno Record Labels to Submit Music
Ghostly International

But for that, you'll need to submit to techno record labels, eh?

Good Techo record labels can be hard to find, and even harder to contact.

But don't worry, here is my ultimate list of techno labels that are accepting demo submissions!

Make sure that you say that Jabari from Boost Collective sent you!

These techno record labels have a growing roster and want talented musicians.

If this is your first year making music then maybe it's too early to submit to these techno labels...
Just, just spend some time perfecting your sound.

If you're confident, just submit!
Trance Record Labels Accepting Demos

Now let's get you on a trance record label.

Here are the trance record labels that are accepting demos, especially in the trance subgenre.
Top 5 Trance Record Labels Accepting Demos

Trance music has had its ups and downs but it's slowly starting to surge upward so you really want to get so into a trance label to boost the level of publicity you can get.

The hardest part isn't making trance music, the hard part is marketing it to an audience that's hungry for your sound.

With these trance labels accepting demos then you don't need to worry too much because they'll help you with the marketing.

They've built out the distribution channels, so sign to a trance record label accepting demos and you should be good to see your fan base grow.
Punk Rock Record Labels Accepting Demos

I kind of miss the punk rock days, but no worries there is still a vibrant fan base that wants to hear new punk music!

Here is a list of punk labels accepting demos in the current year.
Top 5 punk records labels to submit your music:

Some older punk labels kind of went out of business ever since the genre died down.

That said, with the help of TikTok and social media the trend of punk music is growing more and more and I can't see it stopping.

With these punk labels, you'll have access to all of the resources and support that any punk artist needs to get to the next level.

Do believe think you have good punk music that needs to get heard and that fans would vibe with?

In that case, submit to these punk labels today!
Indie Rock Record Labels Accepting Demos

Do you make Indie rock music and struggle to get heard?

In that case, you may want to get signed to an indie rock label.
Top 5 indie rock records labels to submit music to:
There is a myth that Indie rock labels exploit artists 24/7... And that is far from the truth.

The trick here is to find a small independent rock label because they can give you the tailored support and guidance that a big label won't be able to give you.

Feel free to submit to these indie rock-rock labels.

And who knows, you may just get signed sometime soon!
ambient Record Labels Accepting Demos

Do you make ambient music?

Because if you do, that makes you a very rare music artist.
5 ambient records labels to submit music:

While there are a few ambient labels that are accepting demos, there aren't that many ambient record labels in general.

So make sure that you have your best song selected when submitting to these ambient labels accepting demo. so that you can increase your odds of getting signed.

Generally, fans of ambient music listen for relaxation and vibin' out.

Most ambient musicians don't have a cult fan base compared to rap or rock music.

That said, it's still worth it to submit to ambient record labels.

They have the playlists and distribution to push your ambient tracks out to new fans!

Not only that, but you may be able to get sync licensing opportunities for your ambient music!

Due to the lack of lyrics, ambient music fits perfectly in background music, TV shows, commercials, and even movies.

So make sure you check out each of these ambient labels accepting demos!
How to Pitch songs to record labels
Please for the love of God DO NOT submit your demo to a record label on social media.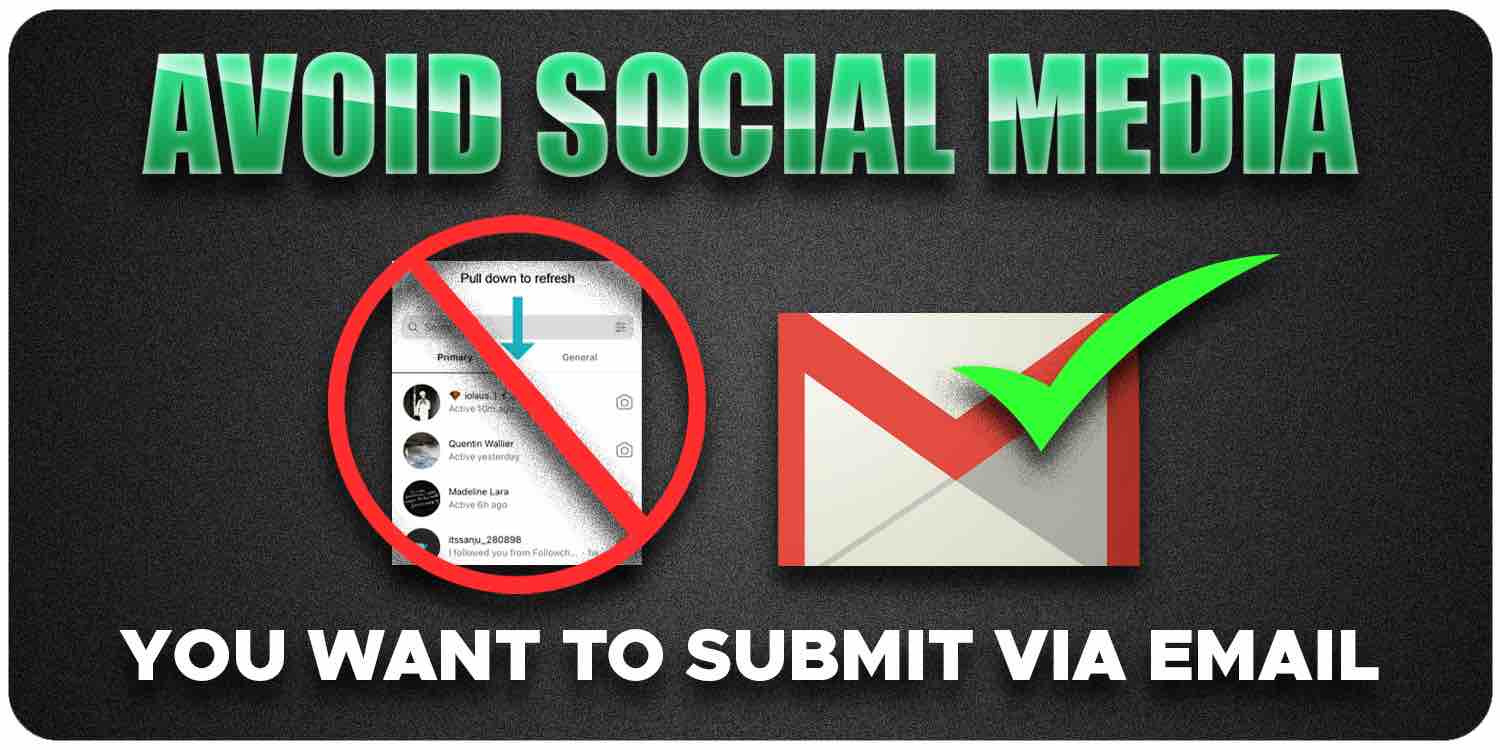 Truth be told - Record labels don't give a damn about their social media presence.
The record label revenue is made through music business contracts and recordings.
Even if the record labels are actively promoting on social media, I don't see it as a submission platform.
It's just the way for the company to build an audience.
I urge you to seek their website link in their social media bio and then see if the record label is even accepting demos.
If you follow them on social media, you may be able to build rapport with their media manager over time!
I hope you now know the record labels accepting demos!
Join The #1 Platform For Music Artists.
We're starting a revolution - and putting music artists (like you) first.
Boost Collective is a free-forever music distribution platform. Upload unlimited releases to 150+ stores and platforms and keep 100% of your earnings.
You'll also get free playlist promotion, cover art creation, and much more!
Join Boost Collective for free here.