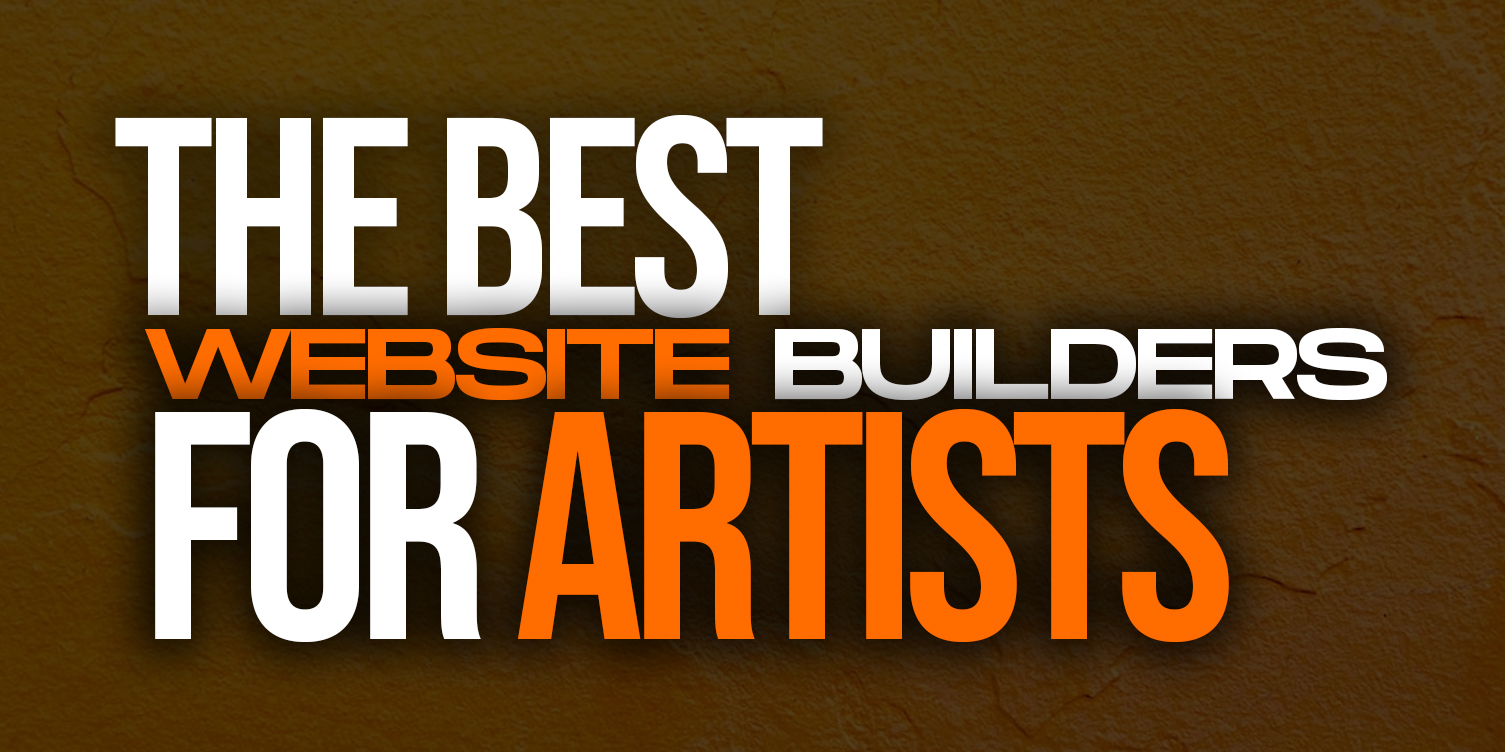 Do I need a website?
With how easy it is to use social media and online streaming, you may already have a great online presence.
So why do I need a website as a musician to stand out?
Having your own music website makes you look professional and shows people in the music business that you are serious about your career.
It's also a place you own and run, which makes it the best place to connect with your fans in a real way.
You can also show off your music, goods, bio, and story.
Here are some reasons why you need a website!
When asked how they like to listen to your music and find out more about you as an artist, experts in the field point to a dedicated website.
Make a website for your music so that journalists, bloggers, and talent buyers can see that you're a real musician.
Notice how this is much more professional than an Instagram account and gives the impression that you take your career seriously.
Custom Producer Tag Generator For Free!

Different Kinds Of Websites For Musicians
When thinking about creating your own website, it's important to note the kind of website you want to build.
There are many different kinds of websites, but it mainly comes down to just two kinds.
The Ultimate Branding Guide For Artists!
#1 - Standard Website
As far as showcasing your artist brand & "story", this should be your format. If you're interested in selling music, or creating an online store you should consider this one!
A standard website format consists of headings, a home page, and multiple pages with multiple functions. It's basically a big biography, a place you can showcase your music on your own site.
These music websites are a little time consuming to create though.
Again, it's going to take time to create a professional website either way you decide.
There are some great website builders for this format, which we will go over below.
How To Sell Music On Beatport!
#2 - Landing Page
Before you make up your mind, see if you a landing page might be of interest?
A landing page is similar to a standard website, but:
its just one page

it has a call to action

takes just a few clicks

much more simple/minimalistic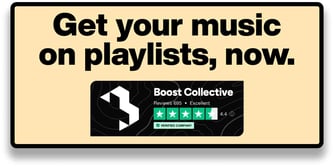 Especially if you're just starting out, this is a great way to get people to listen to your music online.
You can link your social media accounts, YouTube channel, and embed music videos as well!

What about a link in bio?
A link in bio is essentially the same thing as a landing page!
The only difference, is that a link in bio is primarily used for social media links & recent songs.
It's not the best, if you're looking to:
get a custom domain

sell merch

showcase a music project

advertise upcoming events
If you're not worried about those topics, then you can make a professional link in bio in just a few minutes!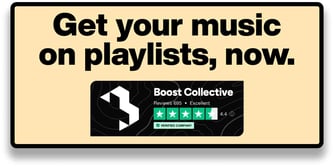 Our all-around favorite link-in-bio builder is solo.to. It's minimalistic, professional, and comes with a lot of customizable features & embedding!

Top Website Builders For Musicians
If you're looking to create a standard website, or a landing page, keep reading!
Here are the best website builders for musicians, producers, and bands.
Below are website builders that can be used to:
embed music directly (Spotify, Apple Music, etc)

create a music portfolio

display tour dates

sell merchandise

add social media channels

showcase your own tracks

build a solid web presence
Let's get into it!
#1 - Wix
Starting with number one, we got Wix!
Wix is a site builder that has almost everything you could want for a music website.
With the easy-to-use interface, you can choose from hundreds of templates to make beautiful pages, images, text, formats, & more!
Widgets and tools made for mobile devices give you more freedom and functionality, which makes it super easy for you to create a music website fast!
Music artists can sell digital downloads to their music, along with embeds for streaming services.
And a good uptime makes sure that your website is always online, which Wix most defintely has!
Wix is our #1, because of its user-interface.
It's never been easier to create your own website!
Whether you're a solo artist, or looking create a band page, Wix is the way to go!
How To Create An Album Cover For Free!
#2 - SquareSpace
If you're looking to go the more minimalistic route, when looking for an adequate website builder, Squarespace has your back!
This well-known website builder gives you a lot of functionality as a music artist!
It has a wide range of templates and a design that adapts to mobile screens, so you can make websites that really stand out.
It's definitely one of the best website builders for musicians, because of it's insanely high quality themes.
But Squarespace sites aren't just pretty to look at.
Sites with custom code, blogging tools, and online store templates give serious musicians all the powerful features they need.
How Artificial Intelligence Is Transforming The Music Industry!
#3 - Mailchimp
Mailchimp is an extremely awesome tool, not just as a general website builder, but a digital marketing tool for musicians.
Making it in the music industry is more than just having good visuals. Mailchimp may not have the best templates, and coding features, but it sure has the best marketing tools!
You can not only use their free email marketing software, but also create a website for absolutely free!
Mailchimp has done a great at allowing you to create your own custom domain name with ease, and is a great versatile tool for a solo musician, band, or producer.
How To Tell If A Music Promotion Company Is Legit!
#4 - Go Daddy
With a GoDaddy domain and the website builder, you can make a great website.
With GoDaddy Websites + Marketing, you can transfer and store as much data as you want every month, even on the free plan.
You read that right: unlimited storage!
You can use e-commerce features to set up an online store with some of the premium plans.
There is a free plan as well, that also lets you make your own musician website.
GoDaddy is a great way to build a website, and it's also a great way to get people to visit your website.
It has SEO tools built in that will help you stand out from the loud crowd of musicians online.
Fiverr Spotify Promotion - Can You Trust It?
#5 - Weebly
Some users are happy to give up some advanced features if it makes the whole experience easier.
Weebly doesn't have a lot of ways to change how your site looks, but it does have a lot of attractive themes that you can use to make good sites.
It's not Squarespace or Wix, but it's a great option nonetheless!
Sometimes the best website builders for musicians are the simplest.
You can check your site's stats with the website builder and sell both physical and digital goods.
Weebly makes it much easier for musicians to make their own websites as a whole.
How EXACTLY Are Music Royalties Distributed?

What About Expenses?
Now let's get real. It will likely cost you money if you want a professional looking website with a custom domain, and no watermarks/ads.
Most of these website builders offer paid plans, which gives you a lot more freedom to do what you want with your new site.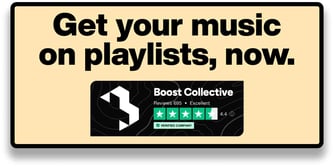 Many times in the site editor, you won't be allowed to do the things you want because you're on a free plan.
That's just how the game works, but the good news is that it's not that expensive.
How Much Money Do Producers Make Per Beat?
Let's Break It Down
If you want a custom domain, it's going to cost you roughly $12 a year on average.
Add this to the monthly costs of the website builder itself, and you'll likely end up having to pay $15-$20 a month.
Now, that's not too bad depending on your situation, especially if you want the best features.

Completely Free Option - Google Sites
If you're looking to spend absolutely nada on a website, then Google Sites is your best friend.
It's simple, minimalistic, and gives you many different theme options.
Not only does it allow you to embed, but you can upload a variety of pictures, and promote your music online.
This website builder can be a great asset for musicians, because of it's text-heavy format.
Tell your story in depth, and make your presence known in the music industry!
A lot can be done with Google Sites, which you should try before considered paying for a website builder.
Sometimes, the best website builders for musicians are the cheapest, most simple ones!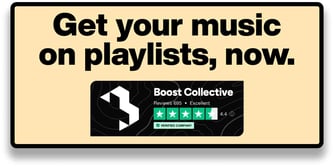 Cons To Google Sites
Some problems with Google Sites are...
There is no SEO software built in that will help you rank higher on Google. If you're a musician who wants to start a blog, this is usually not the best way to do it.
In the same way, there are no "plugins" or "apps" like on WordPress or other website builders.
This means that it will be hard to add more features or integrations than what Google Sites already has.
If all of that sounds good to you, you should think about using Google Sites.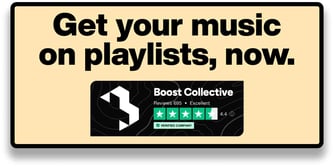 Are There Free Domains?
On the internet, it's very rare to find a free domain name for grabs. Most domains are sold inside the website builders when you're done.
It's going to be pretty hard to find a free domain, you're really stuck here's what you can do:
Deal with the website builder domain in the title

Pay a small amount of $ to get a domain name (recommend)

Honorable Mentions
It's hard to rank the best website builder overall, but it would be a crime not to mention these ones.
These are some of the best website builders that are made primarily with musicians in mind.
Here we go!
Music Glue Website Builder
With Music Glue, you can make a beautiful website and store that is easy to use and will keep your fans on your page.
Their technology is made with artists' needs in mind, and it comes with a wide range of tools and features to make your life easier and your fans' experiences better.
On their platform, you can choose from different layouts, colors, and fonts.
If you know how, you can also add your own CSS to completely change how your pages look and feel!
Completely customizable! How about that!
Here are all of the functions:
Profiles can be viewed on computers, tablets, and phones.

Choose from a number of beautiful themes made with the needs of artists in mind.

You can make it your own by adding your own logo, pictures, colors, and fonts.

Use your own web address or domain!

Use the sign-up widget to build your email list. Read more here.

Add links to or embed your Instagram, Facebook, Twitter, SoundCloud, YouTube, Spotify, and Vimeo. Click here to find out more.

Start a blog and make galleries of beautiful pictures.

Use the CSS editor to make changes to every single pixel of your profile
Bandzoogle Musician Website Builder
Bandzoogle is an online platform that gives musicians the tools they need to build a professional website, promote their music, and sell directly to fans for a flat monthly fee.
It has a built-in store, mailing list tools, reporting, and works with Twitter, Facebook, Bandcamp, SoundCloud, Twitch, and Crowdcast, among others.
Members can make a living from their websites by selling physical merchandise, singles, or albums, among other things.
Members can also make a press kit for their music that can be shared online.
When making a website, users can choose from more than 100 themes that work on mobile devices.
The platform lets artists keep track of their sales and doesn't require them to know how to code in HTML.
Bandzoogle also has built-in marketing tools for musicians, such as Smart Links, Landing pages, and advanced page-level fan data.
Bandzoogle Cons
Some unfortunate cons with Bandzoogle, are that you have to eventually pay to use the website builder.
Not all companies have the capacity to offer a free plan, and that's sometimes a hard pill to swallow for artists on the lower-budget side.

Site Features To Consider
When it comes to creating a successful musician website, there are multiple things to consider!
What do I put in my website? What are some key functions I should use?
Let's get into what to add to your musician, producer, or band website.
Install A Online Store For Merch
As a musician, nothing is better than having a huge group of fans show up to cheer you on.
Having such fans is a good thing! And if you want to strengthen the relationship you have with them, making and selling merchandise should be your top priority.
Merchandise gives your fans a way to connect with you and let everyone know how much they love you.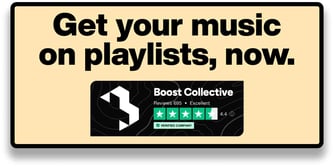 Merchandise like t-shirts, backpacks, posters, and coffee mugs make your brand a part of people's lives while giving you a new way to make money.
So, how do you put a store on your site & sell merch?
Well, if your website builder offers a merch store function, then we recommend using that! If it doesn't then you will likely have to link or embed your merch store directly into your musician website.
A great tool I've used in the past is TeeSpring, because it allows you to create your store in minutes & you can embed it into your site!
Contact Information
We've had this happen a lot, when we're trying to reach out to an artist but they have zero contact information available. Don't make this mistake!
You could be literally throwing potential opportunities down the drain if you make this silly mistake!
Add your contact information to the bottom of the page, or create a page strictly for it.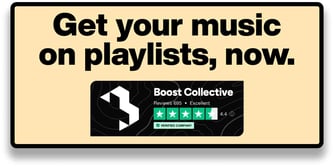 Minimalist But Professional
There is a huge range of information you could add to your site, I get it.
Yes, it's tempting to add every single detail of your music career on your website. Avoid the fluff! Use high quality images, have brief but interesting paragraphs, and showcase some upcoming gigs!
Keep it short and sweet, don't be like most band websites and clutter it up!
Embedding Your Music
Embedding your music to your website doesn't take much web design skills at all!
Usually, you will have an embed option on your website builder.
Go to your Spotify or Apple Music page, which you will find a "copy embed" option. Copy that into your website builder and you're good to go!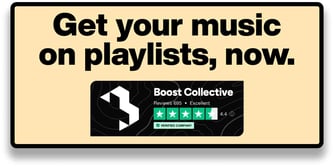 Make Sure Your Links Work!
Another silly mistake, is having broken links. It can be extremely frustrating when trying to find an artist online, and their links never work!
Do I Need a Color Scheme?
Many times, color schemes will come with your website builder of choice. Make sure you pick the one that goes best with your artist branding! If you're artist vibe is more chill, don't have super flashy colors! It will confuse your fans, no doubt.
What Pages Will Your Music Site Need?
Altogether, your musician website doesn't need that much content! A home page, about page, listen now page, and contact page is really all you need. Unless you are touring, it's best not to have a gigs page yet.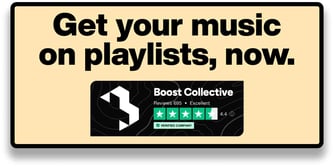 How to Get Traffic to Your Website?
The big one. You've found the best website builder, you've created your musician website, now all that is left is to get eyeballs on your site!
A great way you can do this is add it to your bios on all social media platforms, and make sure it is properly search engine optimized.
The best way to do this as a musician, without a blogging platform, is make sure you have the best keywords that are relevant to your artist brand.
You can add this in paragraphs, the title, or even meta data of your site.
You want to be sure that when someone searches your artist name, you are the first website that shows up! Now, unlike most social media platforms, SEO takes a while to gather data. A great way to track your website data is Google Analytics, to make sure your site is ranking well.
Well that's it! We hope you enjoyed our breakdown of the best website builders for musicians, and hope you can take these tips and apply them to your music career!
If you're looking for a user-friendly platform that offers a variety of services like free distribution, free promotion, free cover art, then check out Boost Collective!
We post multiple blogs a week, giving you free tips you can carry into your music career and beyond!
Thank you for reading the blog! Until next time!
Get your music on playlists now.
It's time you get your exposure and listeners up - playlisting by Boost Collective has been trusted by 50,000+ artists worldwide.
It's easy: Search your song, get on playlists, and track your campaign.
What're you waiting for? Tap in - and get added to playlists in 24 hours.