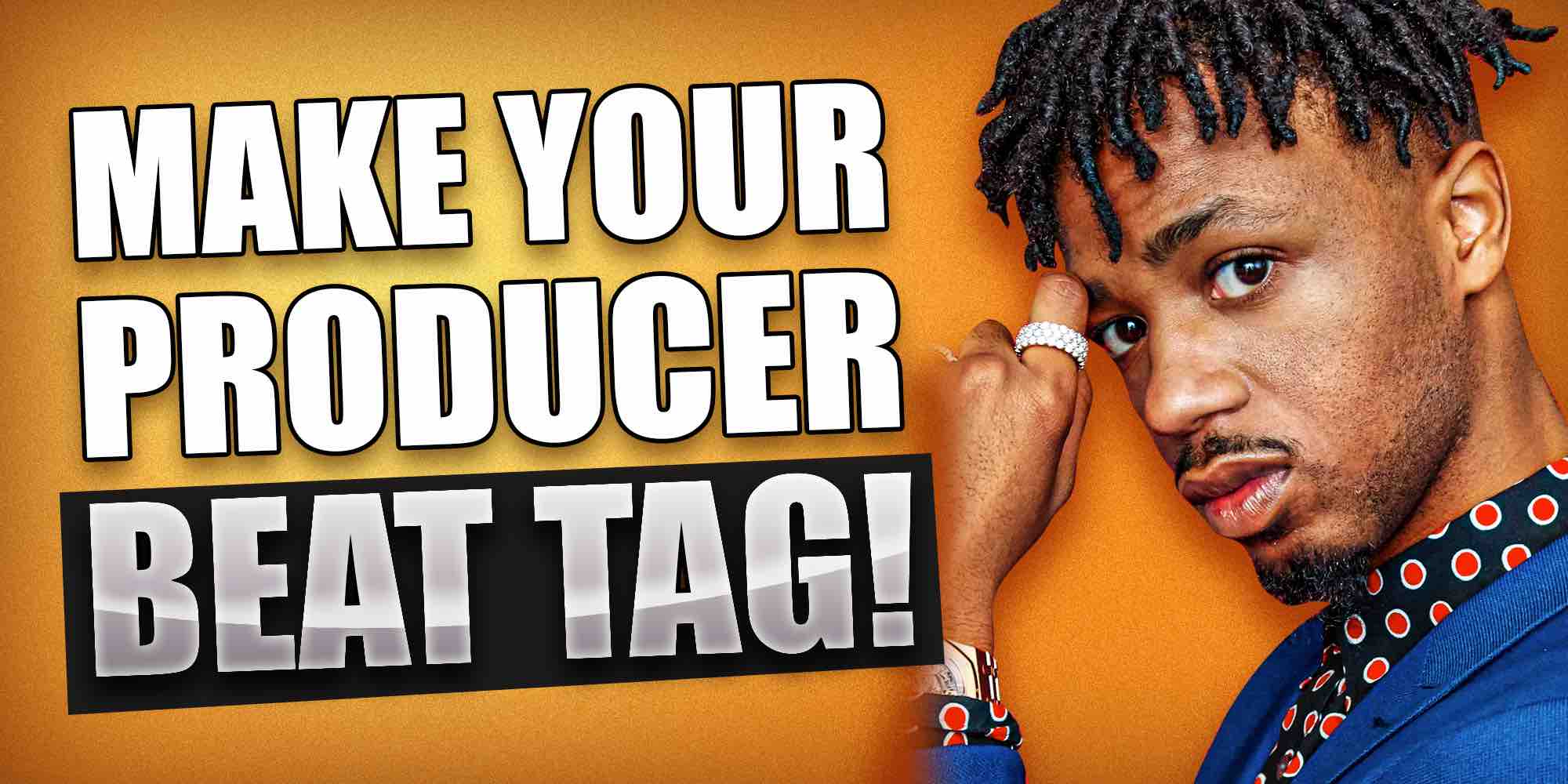 GET YOUR FREE BEAT TAG TODAY!
Music producers such as yourself get beats stolen every single day.
The music industry is toxic in this way... It's hard to protect your sound.
Beat tags help you Earn more as a Producer!
For some reason, hip hop artists always feel free to rip beats from YouTube without giving any money or support back to the original Producer.
Without producers, the music industry is doomed.
On most cases, you'll find a novice artist download your track then try to release it without credit/pay.
Not only are they stealing your ideas they often don't support your brand by adding a link back to the original beat.
You're probably thinking... It's the internet.... is there anything I can do to protect my quality beats?
That's exactly what a producer tag is there to do.
Here are the top way to get custom producer tags without using your own voice!
How to create producer tags
To stand out as a producer and get people to download your beats... You need nice beat tags.
Fortunately, making your own producer tags is pretty easy.
To get your producer tags created you'll need just your digital audio workstation (DAW) and the audio recording.
Usually you're promoting your beats on Youtube so you gotta protect your stuff.
Want to EXPLODE your music career? Our team will offer 1-on-1 help! 👇
7 steps to creating your professional beat tags:
Here are the 7 things you must do to make producer voice tags.
Write a script

Decide if you want a male or female voice

Create or pay for the audio recording

Download the voice tag if you choose to pay for recording

Add cool effects (optional)

Finish mastering for the vice tag

The rest is history
Just load up FL studio, grab your mic and start recording!
All producer tags have a distinct style - one that matches the song and the beat.
Beat tags should only be around 5-10 words. The catchier the voice tag is, the better!
You should record multiple versions of your producer tags with different ideas.
Finally, choose the best recording.
You can even add some dope delay and reverb effects to your beat tags is a great way to make it stand out in the track.
Try to record the sound in the highest quality possible, and export it in lossless WAV sound format.
This ensures that your beat tag is at optimal quality.
Use Natural Readers to generate voice tags
You can get a voice tag for free by using this awesome voice service on the web!
It's the easiest way to create producer tags.
On Natural Readers, feel free to make your producer tag by writing in the script box.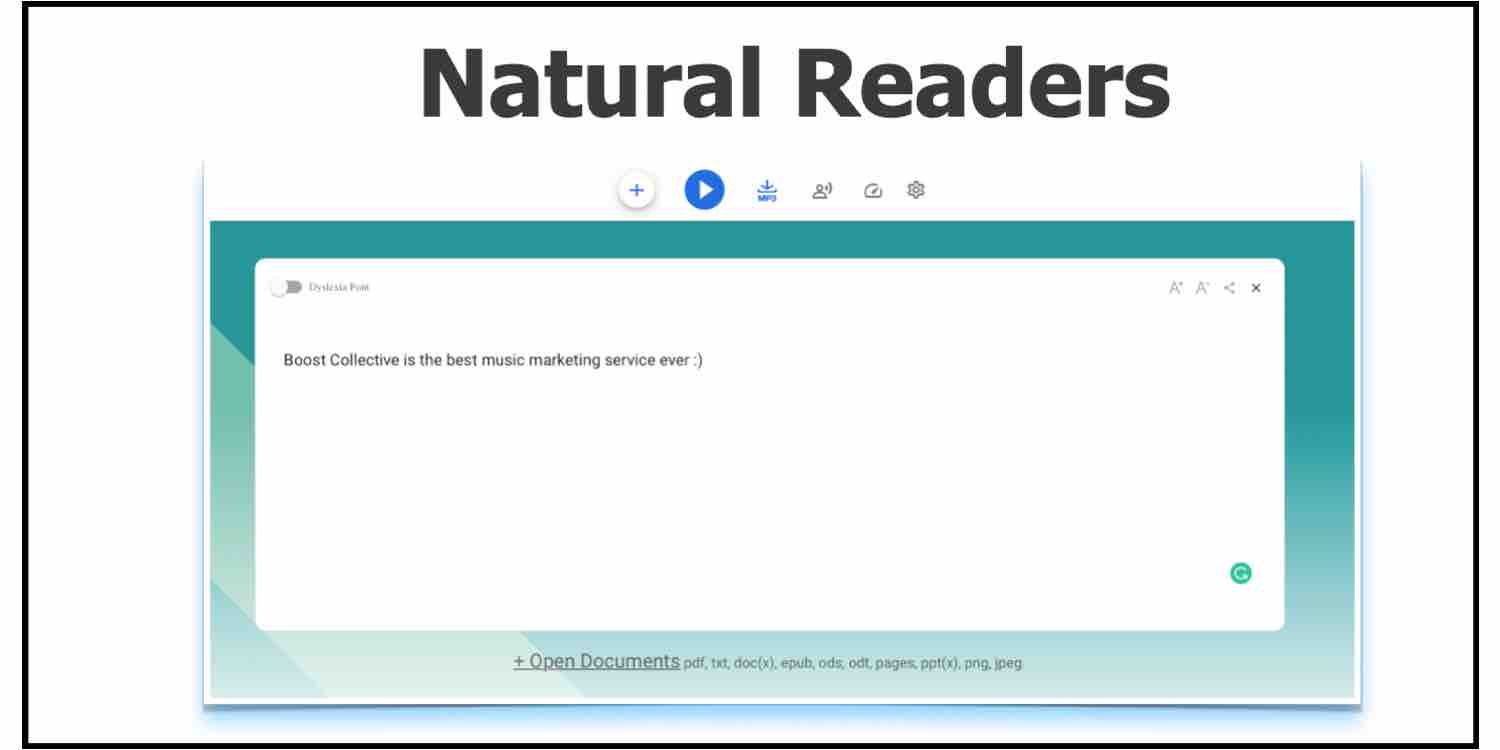 Tap HERE to use Natural Readers!
Once you have your beat tag, you have the option to use a different voice from this site.
Your producer tags can be either male or female.
The site is quick, easy, and best of all... ya don't need to use your own voice to get a beat tag audio recording.
The multiple voices allow you to choose a creative style for your beat tags. Multiple options mean that you can sample, mix, and add mastering to the voice script.
Great examples of vOice tags
To make a killer voice tag... you must know how a killer voice tag sounds.
I'm the voice tag plug - I got you with the voice tag sound homie.
I found some videos with great ideas of potential hip hop producer tags.
Here are examples of top voice tags that inspire all music producers:
Tap any link above to listen! ☝🏾
As you can see the voice producer tag is extremely powerful and memorable - then seconds you can tell which producer worked on which track simply based on the beat tag they use.
I will admit though, sometimes music producers take the producer tag game too far:
Hire a voice actor for your producer tags
The whole purpose of your producer tags is so that your quality beats don't get stolen from YouTube.
You would like to Get Paid Money for Your Producer Services, no?
The same applies to audio voice talent as well. Everybody in the music industry should get compensated for their services.
This is why I urge producers such as yourself to pay for a voice audio recording service.
You may have to spend a little money to get the perfect producer voice tags for your beats, but it's 100% worth it.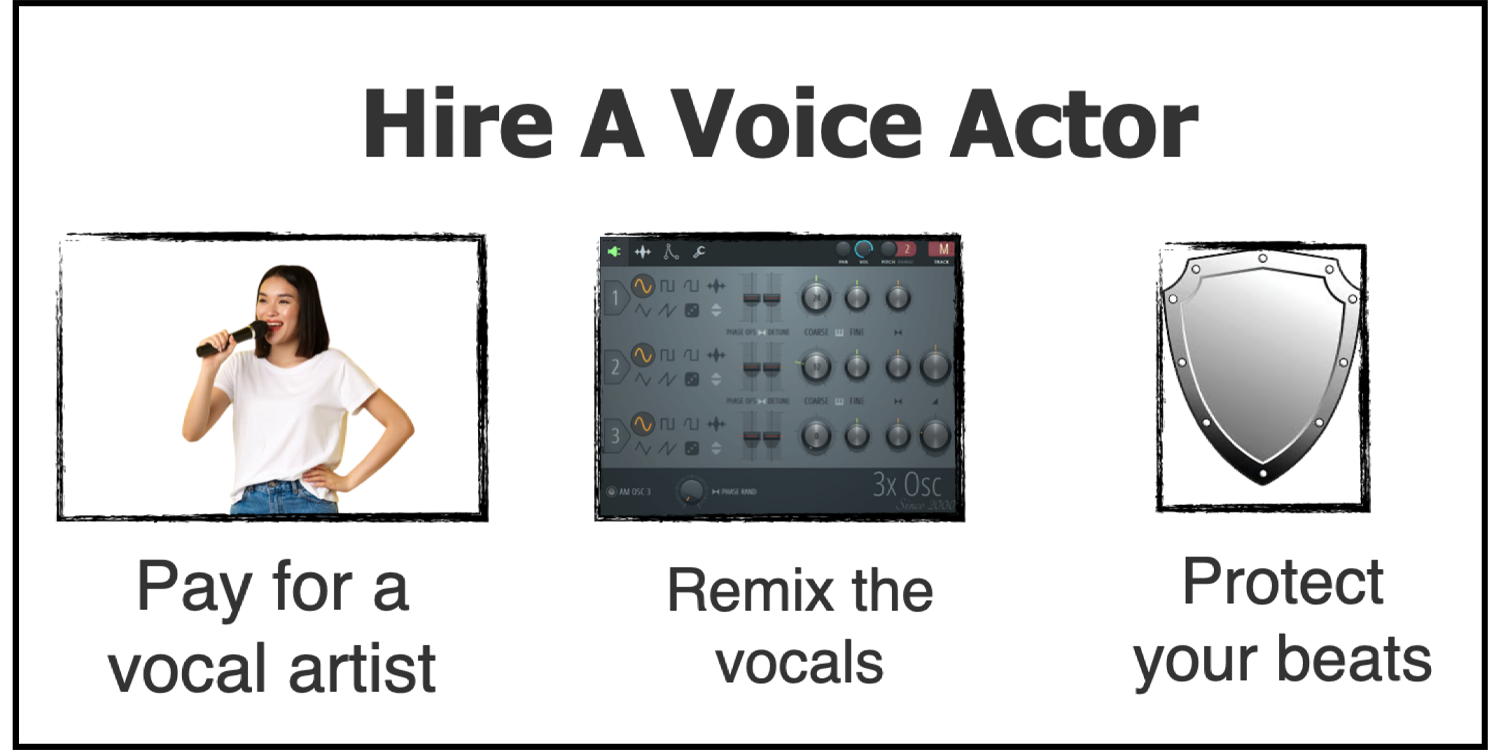 Producer tags are tough to record if you don't have access to great vocal work.
Even though you make beats, that doesn't necessarily mean you engineer tracks for vocals musicians.
Over 50% of Music producers simply make their own beats and then post them on the Internet.
Without the collaboration with artists- can music producers get the voice talent they need to make nice beat tags?
Want to EXPLODE your music career? Our team will offer 1-on-1 help! 👇
Services to get voice tags
Another place to get producer tag is to use a speech vocals service.
The speech websites are awesome and really support producers creating awesome voice tag to protect your sound.
I'm going to link you to the best servics to create your custom voice tags.
(By the way, if you want to sell more beats tap HERE to learn how to promote beats on YouTube!
Below are the best voice audio services.
You can create your beat tags by hiring one of the voices below!
Voice Tag Service #1 - Fiverr
To get awesome producer tags you should check out what's available on Fiverr.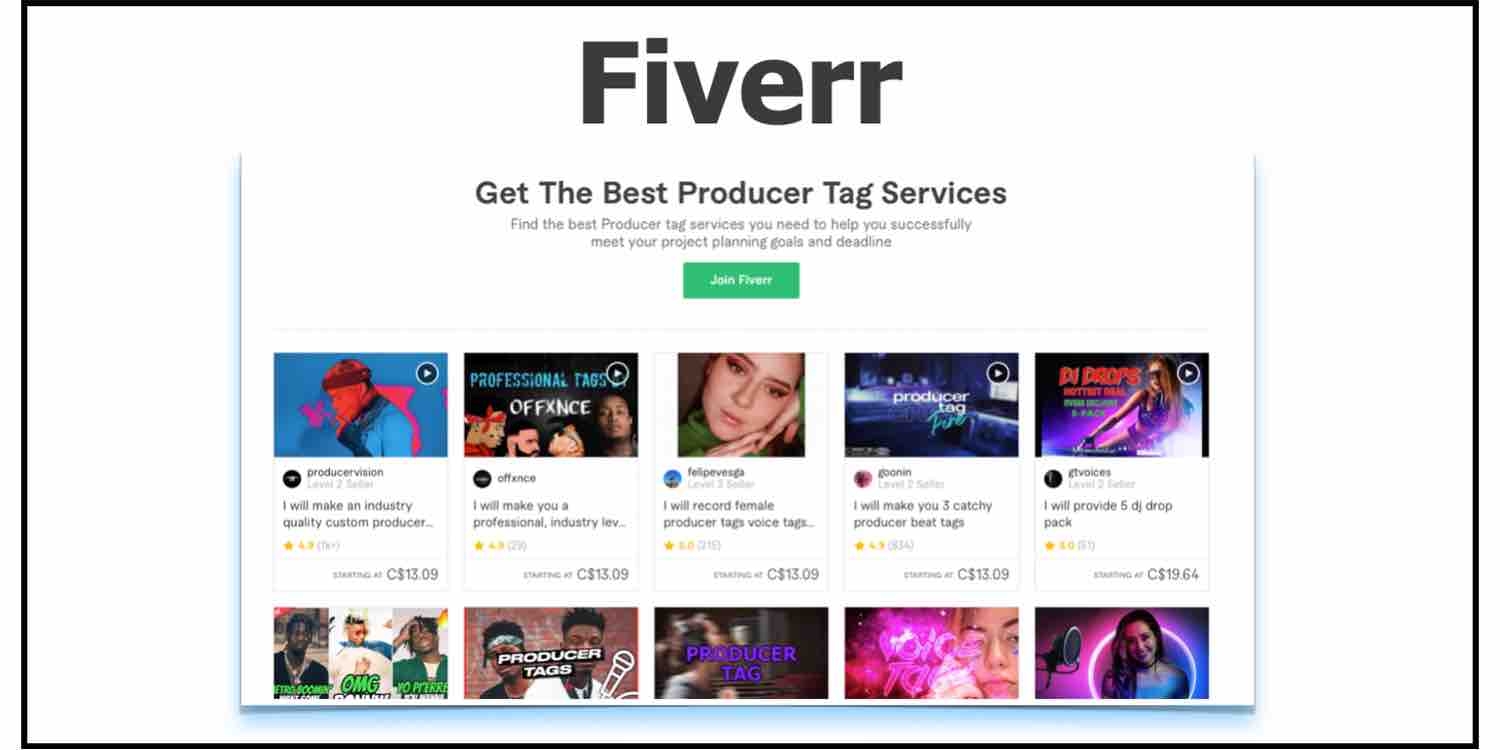 On Fiverr you have a few options to get your beat tags.
You can hire another producer to create beat tags for you or hire an audio professional to record the voice tag for you.
Since Fiverr is an open service, you can see a review comment and a previous example of a producer tags before you go ahead and buy the tag.
Tap HERE to get your Fiverr Producer Tag.
Voice Tag Service #2 - Voices 123
Voice is 123 is a service that can support you in getting your complete voice tags.
Don't expect your producer tag to be a sonic beat tag, this service focuses on the human voice.
If you're serious about your craft you most likely pay hundreds of dollars on audio equipment to make your best sounds.
It's worth it to invest a little bit into a professional producer tag as well.
Tap HERE to get your producer tags from Voices 123.
Producer Voice Tags Service #3 - Voices.com
Just by reading the name, you can tell you get nice voice tags from this service.
This is the leading company when it comes to creative voice tags.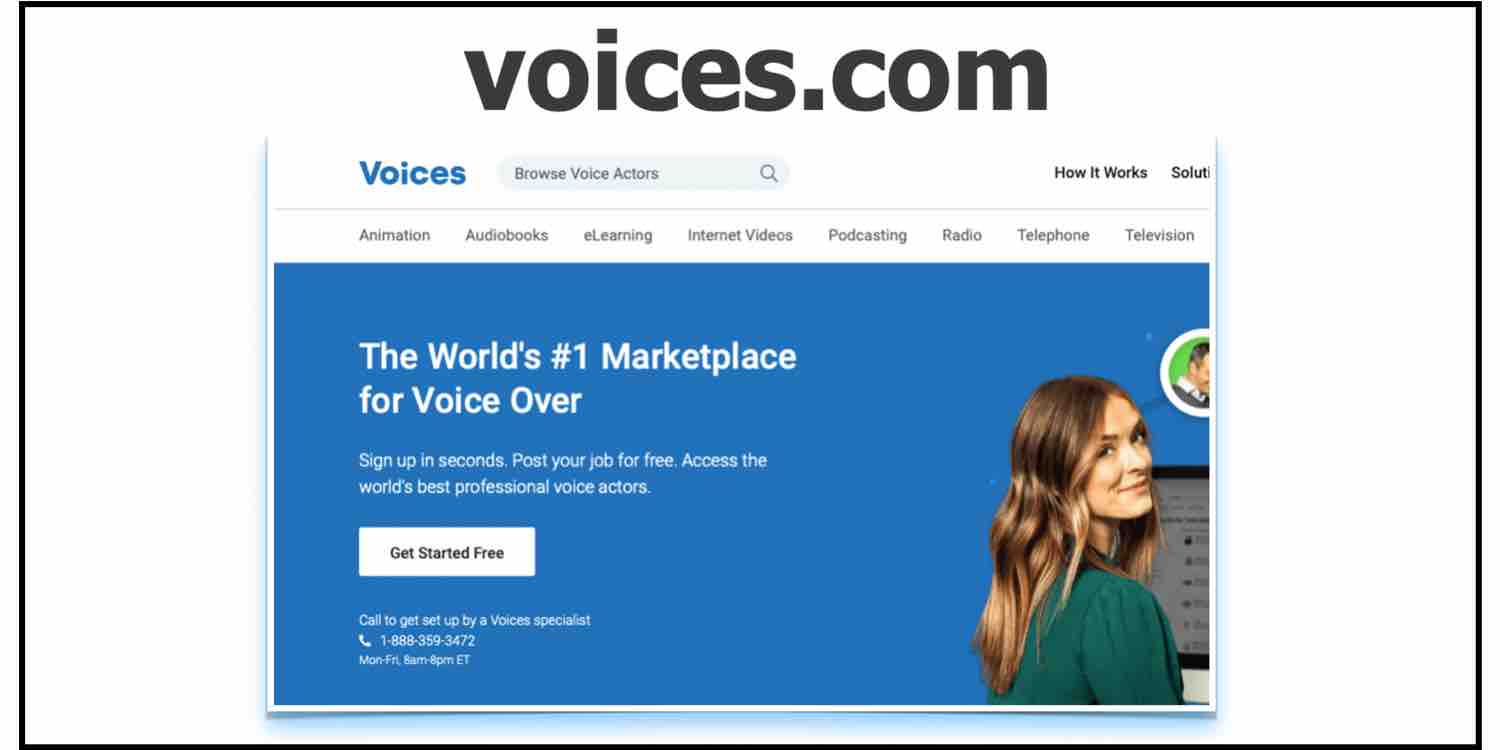 Tap HERE to get your producer tags from Voices.com
BONUS VOICE TAG SERVICES!
Along with the other services here are bonus that you can use to get your voice tag.
These are three other services that are used within the music industry that I believe are going to be of great value to any producers that wants to get the producer tag.
These voice tag services are: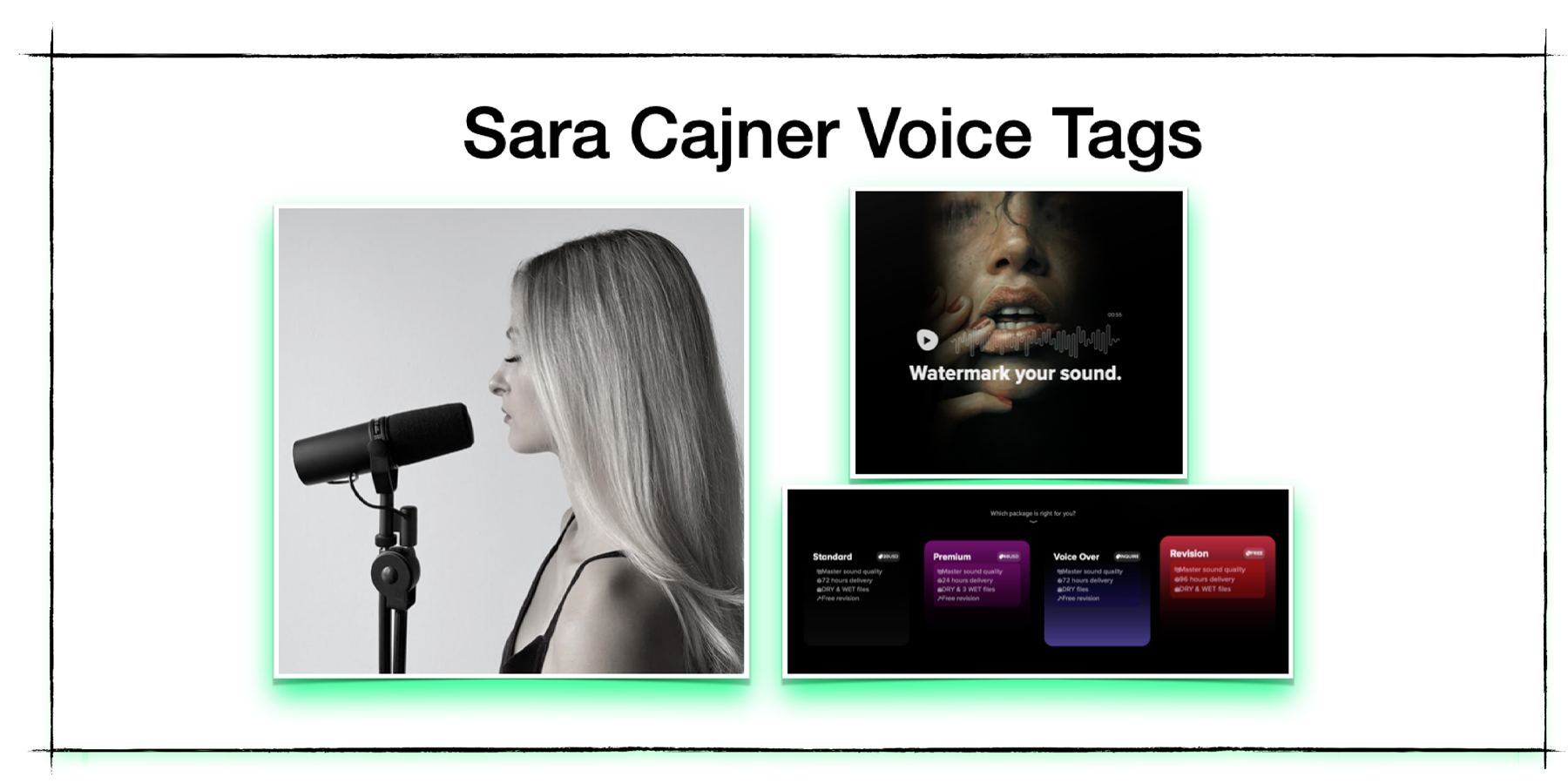 They've been in business for multiple years and have helped many producers get their feet started when it comes to voice tags.
Start protecting your beat licenses!
Should it be a voice tag or sonic beat tag?
There are many types of custom producer tags.
You can get voice tags - this is pretty common for top music producers in the industry.
The difference between a voice tag and a sonic beat tag is the fact the sonic beat tag is a harmony/rhymth at the beginning of the track.
A popular music artist who uses the style of beat tags is the Neptunes Duo.
Listen here:
The beat tag sounds different from traditional hip hop voice tags, it has the same four-count rhythm.
As long as the producer tag is memorable then you're good!