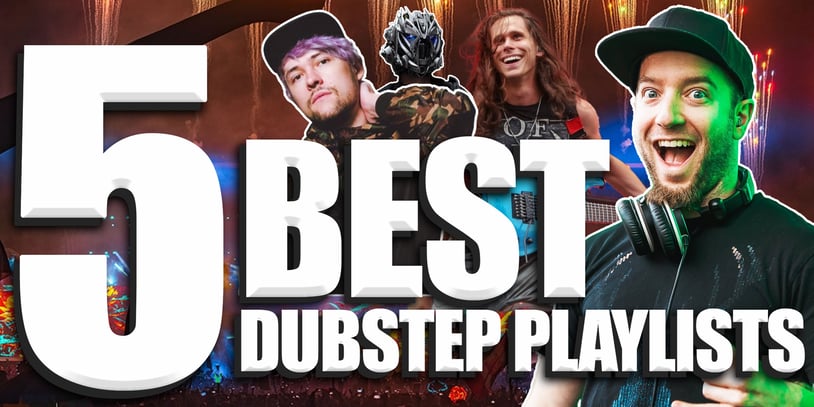 Top 5 Dubstep Spotify Playlists to get your music heard
If you want more plays on your EDM track, these 5 best dubstep Spotify playlists to submit to will help a lot.
I got you covered!
5 Best Dubstep Spotify Playlists:
Now let's get started!
Dubstep & Bass has has come along way since the old Skrillex days in the early 2010s.
We've got killer sound designers and the fattest basses now!
Luckily with the power of Spotify Playlists, it's never been easier for your songs to reach new listeners on the platform!
Your Dubstep tracks have the potential to stack up plenty of streams on Spotify. Its time to get some new fans using playlists.
At Boost Collective, we specialize in connecting artists with curators to push new music.
Our free-to-use platform is here to help you grow. Let's get 1 step further to the Lost Lands MainStage:
#1. Wub Wub Dubstep [and HEAVY BASS]
This is a great list that focuses on the crispest wubs known to mankind. It's great. It's basically like being at Bass Canyon without actually being there....
You might not become Excision over night, but we can certainly help you get on the right path to building your fanbase and listeners.
#2. Gaming Music 2023
Gaming playlists are a great way to reach new audiences throughout all of EDM.
The best part is that you can help the next MLG pro slay his way to victory.
Some real Faze energy up here.
#3. PUMP GANG
There's nothing better than getting pumped at the gym whilst bumping that new Space Laces.
Gym playlists are awesome for finding new fans.
#4. Melodic Bass 2021
This playlist is for all those melodic bass gods out there.
Those who hold their girlfriends whilst he pounds on his drum pads.
If that's your audience, this is the golden list for you.
#5. Dubstep & Heavy Bass Spotify Playlist
This one is for those that want to get turnt up.
Curated by the Fifthguys (good friends of ours), you're sure to get all the headbangers riled up.
It's time to break some rails, and hopefully not some ribs.
Here are some things to keep in mind before submitting your song!
1. Make sure that your song is up to quality standard.
It's easy for agencies like us to promote amazing music. (Well mixed & mastered, structured etc...).
2. Enticing cover art for your song. (To capture listeners attention so that they are more likely to click on your song).
I hope you enjoyed our list of the best dubstep Spotify playlists to submit music to!
The 10 Best melodic dubstep songs

Here is a list of the best melodic dubstep songs. Many musicians (such a Skrillex) go hard with the drums...
But the vocals are just as important when it comes to making a good Dubstep track.
Make sure you can either hire a session musician to record vocals or download a vocal pack with other presets available.
Regardless, the top 10 melodic dubstep songs of 2023 are:
Take these melodic dubstep songs as inspiration when you make your own melodic dubstep drum packs!
If you wanna make your dubstep songs appear in a playlist with these top tracks then you have to check out our free Spotify dubstep music submission tool.
If your music is good, we'll get it heard!
Join The #1 Platform For Music Artists.
We're starting a revolution - and putting music artists (like you) first.
Boost Collective is a free-forever music distribution platform. Upload unlimited releases to 150+ stores and platforms and keep 100% of your earnings.
You'll also get free playlist promotion, cover art creation, and much more!
Join Boost Collective for free here.