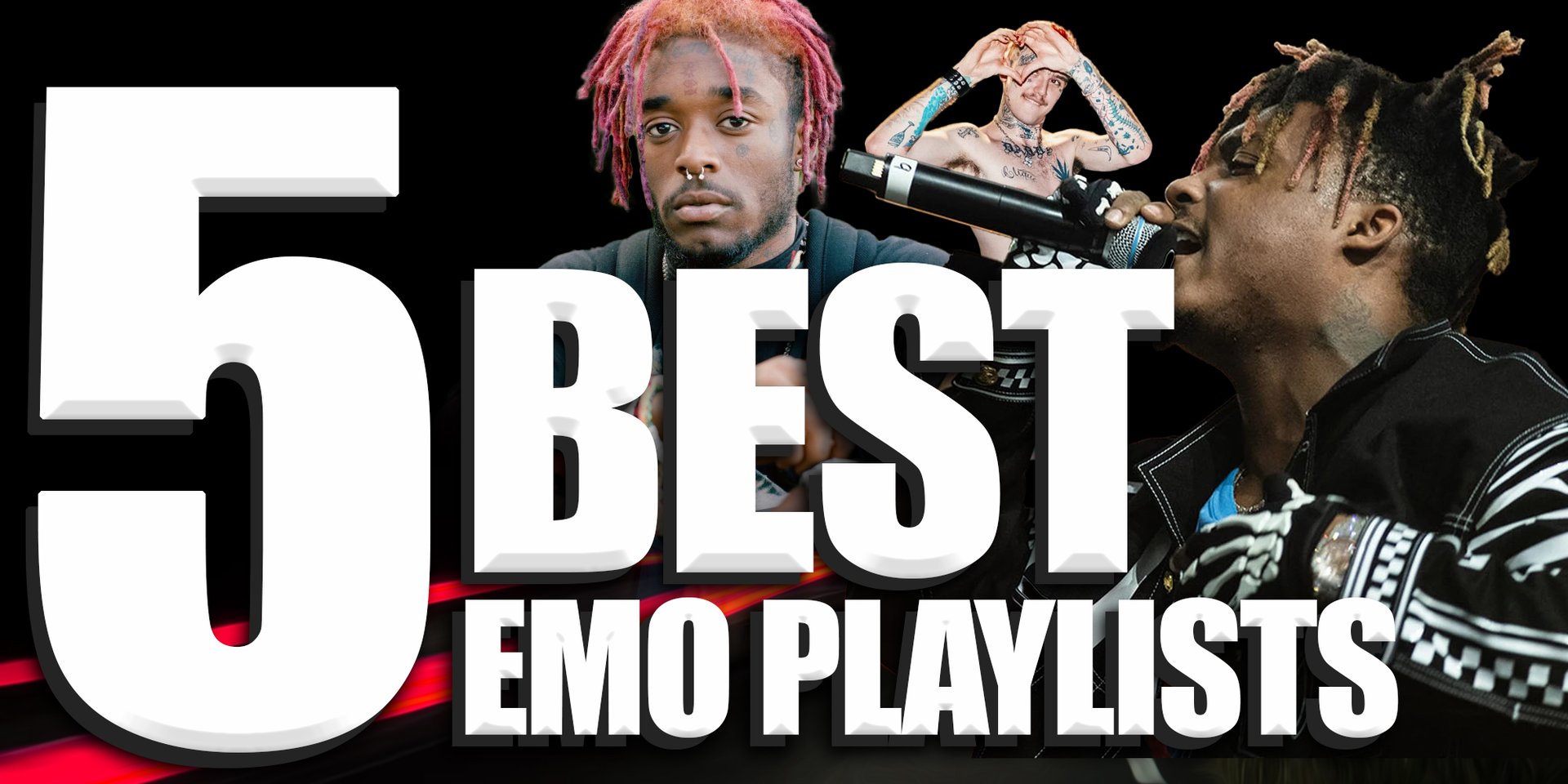 Top 5 Emo Rap Spotify Playlists
Are you looking to channel the best listeners for your emo rap track?
I got you covered!
Top 5 Emo Rap Spotify Playlists:
It really has never been easier for your songs to reach new listeners on the platform.
(Thanks Daniel Ek!)
Your Emo songs have the potential to stack up a solid amount of streams on Spotify.
It's time to get some new fans using playlists.
At Boost Collective, we're all about connecting artists with Spotify curators to push new music.
Let's team up and get that growth.
I really like this emo rap playlist because it has all the right songs to get me in the mood.

Many artists such as Kid LaRoi, Juice WRLD, and Lil Peep make this playlist exactly what it is.

Your music will be among the greatest when it's in the emo rap Spotify playlist!

Here is a curated list of the BEST Emo rap playlists to get your song on.
Do you make music that fits the Emo rap genre?
#1. Emo Rap Spotify Playlist
This is a great list that focuses on that popular sad rap that goes around today.
It's a sizeable list with some core fans that are sure to provide some good organic streams!
We've been able to push over 10,000 songs to date through our organic Spotify playlist promotion service.
You might not become Juice Wrld or Iann Dior overnight, but we can certainly help you get on the right path to building your fanbase and listeners.
#2. Bad Vibes
Channeling the vibes that XXXTENTACION and Lil Peep left with us, the Bad Vibes playlist is here to serve up a mix of proper emo and sad rap.
Hit the button below to get access to submissions for these playlists through our platform!
#3. Chill Rap
This list was meant to embody the more subdued chill side of the rap game.
Featuring emo rap staples such as 347Aidan, Lil Aaron, Trippie Redd, RØNIN, and more, this list would be a great fit if you make this style.
Take a listen to some of the songs above!
#4. Sad Vibes
Featuring some of sad rap's biggest staple artists such as Iann Dior, X, Lil Tjay, The Kid Laroi and more, this list packs a great value proposition.
This is one of my favorite emo rap playlists on Spotify.

With this chill emo rap mix, you'll be able to enjoy the vibe and mood.

You also will be able to really channel your inner side boy!

You really should submit your music to this chill emo rap Spotify playlist.
It's currently sporting over 14k followers, and keeps growing!
On top of that, it's curated by our good friend XINCLAIR. What a legend.
Watch this video below to learn how I secure Free Spotify Playlist Placements!
#5. Sad Music for crying hours
Who wouldn't love a playlist called "sad music for crying hours and depressing times".
There's not much more to say... it's there for you when you need it.
Just imagine your future fans discovering your music when they need it the most in tough times.
That's what it's all about!
Here are some things to keep in mind before submitting your song:
Make sure that your song is up to quality standards. It's easy for platforms like us to promote amazing music. (Well mixed & mastered, structured, etc...)
Do you make music that fits the Emo rap genre?
Join The #1 Platform For Music Artists.
We're starting a revolution - and putting music artists (like you) first.
Boost Collective is a free-forever music distribution platform. Upload unlimited releases to 150+ stores and platforms and keep 100% of your earnings.
You'll also get free playlist promotion, cover art creation, and much more!
Join Boost Collective for free here.