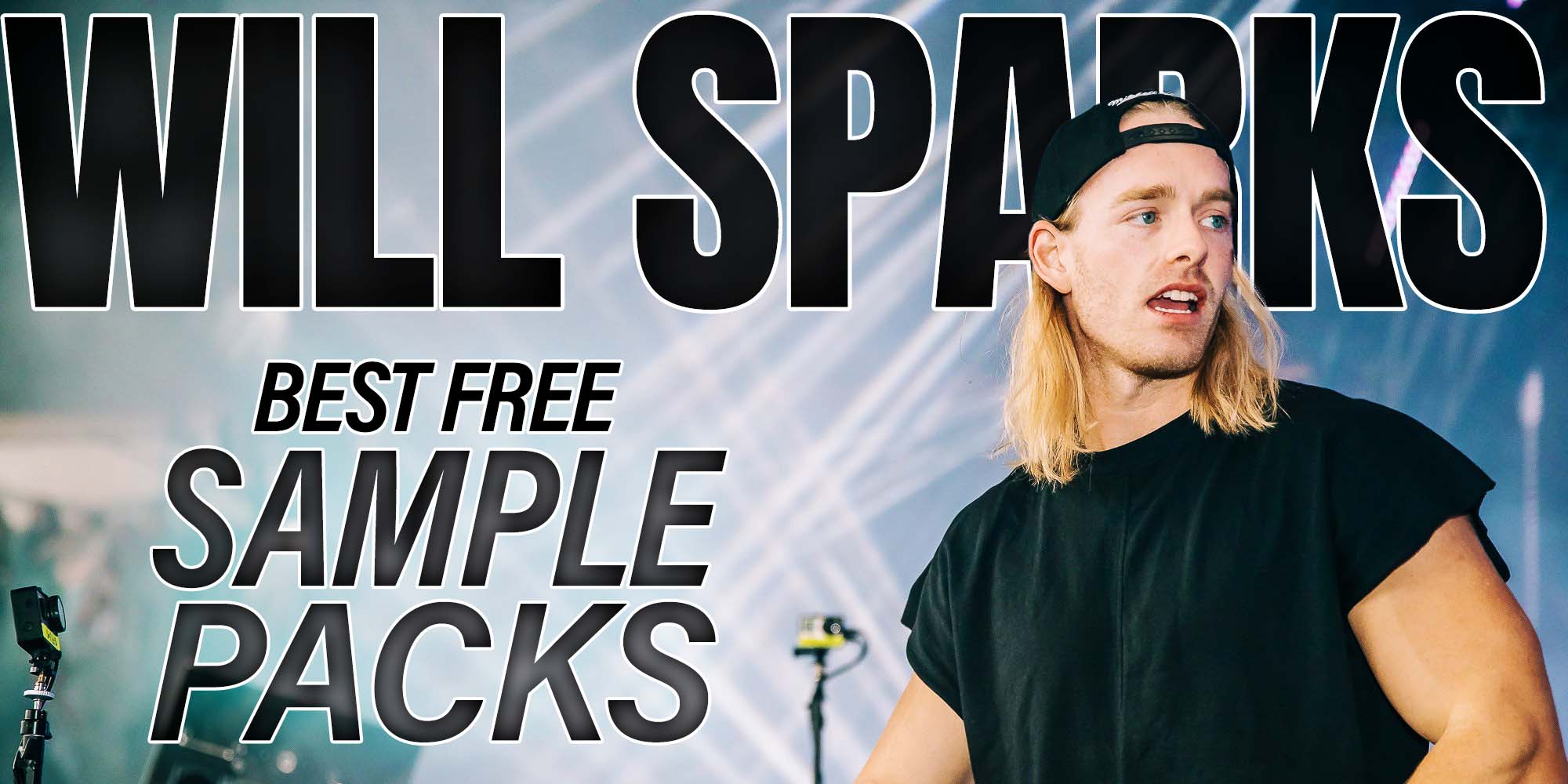 Best EDM Sample Packs to sound like Will Sparks!
Will Sparks is an EDM powerhouse - he's always been on top of the new trends that come to electronic music.
Starting out with Melbourne bounce, Will Sparks quickly made a name for himself with tracks like 'This is What Bounce is', getting signed on big labels such as Spinnin' Records in the meantime.

In fact, some say he's the pioneer of the entire Melbourne bounce genre!
Instead of sticking to one EDM subgenre, Will Sparks always wanted to be as relevant as possible - and that means jumping head-first into new genres!
His productions can best be described as a blend between Bigroom, psytrance, electro house, and Melbourne bounce.
If there's one thing that Will Sparks is doing currently, is that he's jumping on that new Future Rave sound (check out our top Future Rave sample packs you can download for free!).

Without further ado, here are the best sample packs inspired by legendary Australian Will Sparks.
Submit your song, if I like it then I'll add it to my Spotify playlist.
5 Best Free Will Sparks Sample Packs
Looking for some good samples?
I got you covered!
5 Will Sparks Sample Packs for Free
Future Rave Essentials V1 (Download link in video description)
Polar - Free Bigroom Sample Pack
These packs are completely free!
They contain the necessary Will Sparks kicks, one-shots, fillers, and presets to give you the killer bigroom/EDM/electro sound that'll turn the club up!
A lot of Will Spark's music is very much influenced by the ability to make great synths and melodies
The free sample packs mentioned above will give you some presets and melodies to help get you started.
Check out this killer tutorial to see how you can make Will Sparks-inspired drops:
buy THIS sample kit - and you're set for life.

This banner above (with this kit) ☝️ is the BEST resource for aspiring producers.
It contains awe-inspiring
sound, really.
I used to struggle with making beats... Just
gazing
at
me DAW without a clue.
Soon as I discovered this sample pack,
all took was
a
basic
melody
loop, one shot
,
or
drum
beat
to catch
vibes back.
For $25.00 this is the BEST bargain for drums of this quality.
You're
set
for
life,
at
least
in
terms
of
drums - with this ultimate sample pack
.
With this kit you'll have access to:
808s

Smooth claps

Punchy Crashes

Bonus FX

Strong hi hats

Trap hits

Striking kicks

Open hats, percs

And much more.
The
drum
textures
in
this
set
are
both
dar,
ethereal and punchy!
I'm
happy
to
say
that
this sample pack
receive
my
stamp
of
approval : 9.5/10 rating.
Someday
soon,
I
want
to
hear
the
music
you
created
with
them.
The Best Paid Will Sparks Sample Packs:
The free stuff is great to start out with.
Pair it with the killer tutorial above, and you should be good to get started!
If you have a budget you're willing to play around with though, a high-quality paid sample pack can make all the difference.
The first reason why is that simply paid packs are more likely to be done by professionals.
Anyone can make a free sample pack - getting someone to buy your sample pack is a lot harder.
The second reason is that when you pay for a sample pack you're more likely to use the elements in the pack to the fullest, usually leading to a more professional overall production.
Here are some of the greatest bigroom, psy-bassline-techno, and electro packs that nail that modern Will Sparks sound.
Here are the Best Paid Will Sparks Sample Packs Currently:
Each one of these will nail a specific sound that Will Sparks has done before, from Melbourne bounce to Future Rave.
And if you're looking to nail his OG Melbourne bounce sound, make sure to check out this tutorial:
Submit your song, if I like it then I'll add it to my Spotify playlist.
I'm taking song submissions of all genres👇

Music Production Tips For making EDM
If you're new to making EDM, it's good to be aware of the principles of making EDM, whatever the genre.
Base your sound around a consistent EDM beat.
EDM beats are relatively simple: around 128 BPM or up to 133 BPM in the more modern EDM genres.
Simple beats are good because they let a broad audience of listeners lock-in and groove to your music.

Getting too complicated means you're probably going to lose some of the appeal that these new genres bring.
Use as many sample packs, presets, and tutorials as possible.
Great producers steal - at least in the learning stages.
Learning the basic principles of how synthesizers produce sounds will help you build and tweak patches to generate sounds no one can replicate.
Make music theory work for you.
You don't need to be a trained musician or a genius to make EDM (Martin Garrix made 'Animals' at 16!) but you do need to develop a process.

Music-making is all about experimentation, so get creative with melodies, sounds, and structures until you hear something you like.
Learn from the artists at the cutting edge of EDM.
We mentioned some of these artists earlier in this article.
Learning as much as you can from your favorite producers is super important.
Big artists like David Guetta have video tutorials on how to produce music, like in this video:

This image above (with the portable music studio) ☝️ is the BEST resource for musicians!
It's
astonishing
that
such
a
sizable
booth
can
be
folded
up
and
moved
with
such
ease,
then
re-erected
anywhere
you
choose
using
a
home
recording
booth.
Buying this $450 booth saves you thousands in studio time fees.
Here are the benefits of this portable music studio:
This

little

studio

booth

is

ideal

for

use

in

tight

quarters (dorms, rooms.)

The

soundproof

booth

is

useful

for

reducing

echo

and

other

background

disturbances

The

end

result

is

perfectly

dry

and

clear

vocals

You save thousands in studio time and specific equipment

The
goal
of
every
recording
session
is
to
capture
a
dry,
noise-free
signal,
and
a
portable
voice
booth
is
the
perfect
tool
for
doing
just
that!
Instead
of
having
a
voice
booth
permanently
set
up
in
a
studio,
you
can
simply
fold
it
up
and
put
it
away
when
you're
done
using
it.
Ever since my producer bought one of these... Life became 100x better.
Just tap here to learn more - this might just be for you!
There is new eDM Incoming, and Will Sparks is at the forefront!
The world of EDM is turbulent.

It has had its ups and downs since the golden age, with big room house music in 2012-2016.
But other electronic music genres like tech house caught on as well after that time period, and they still dominate charts today.


But it seems there is a new sound coming up.
David Guetta is pioneering Future Rave, Hardwell is making bigroom Techno, and Will Sparks has his own mainstage flavor.
Some of the leaders of these new sounds are:
Morten

David Guetta

Will Sparks

Tiesto

Olly James

Hardwell
and more are all jumping on these new genres.
It's important that you are on top of these new trends and are learning how to make them all, so you can position yourself for success in the EDM scene.
Bonus: Top New Hardwell 2022 Techno Room Sample Packs Free Download
So strategically it's not a bad idea to hop on the Future Rave or Bigroom Techno genres.
ESPECIALLY when major labels like Revealed Recordings and Musical Freedom are looking to get their hands on artists that can put their own unique spins on these new genres.
And remember, every major phase of electronic music new artists huge fame.
Think Martin Garrix in the bigroom era, and ACRAZE or FISHER in the more recent tech house era.
How to Download Free Will Sparks Sample Packs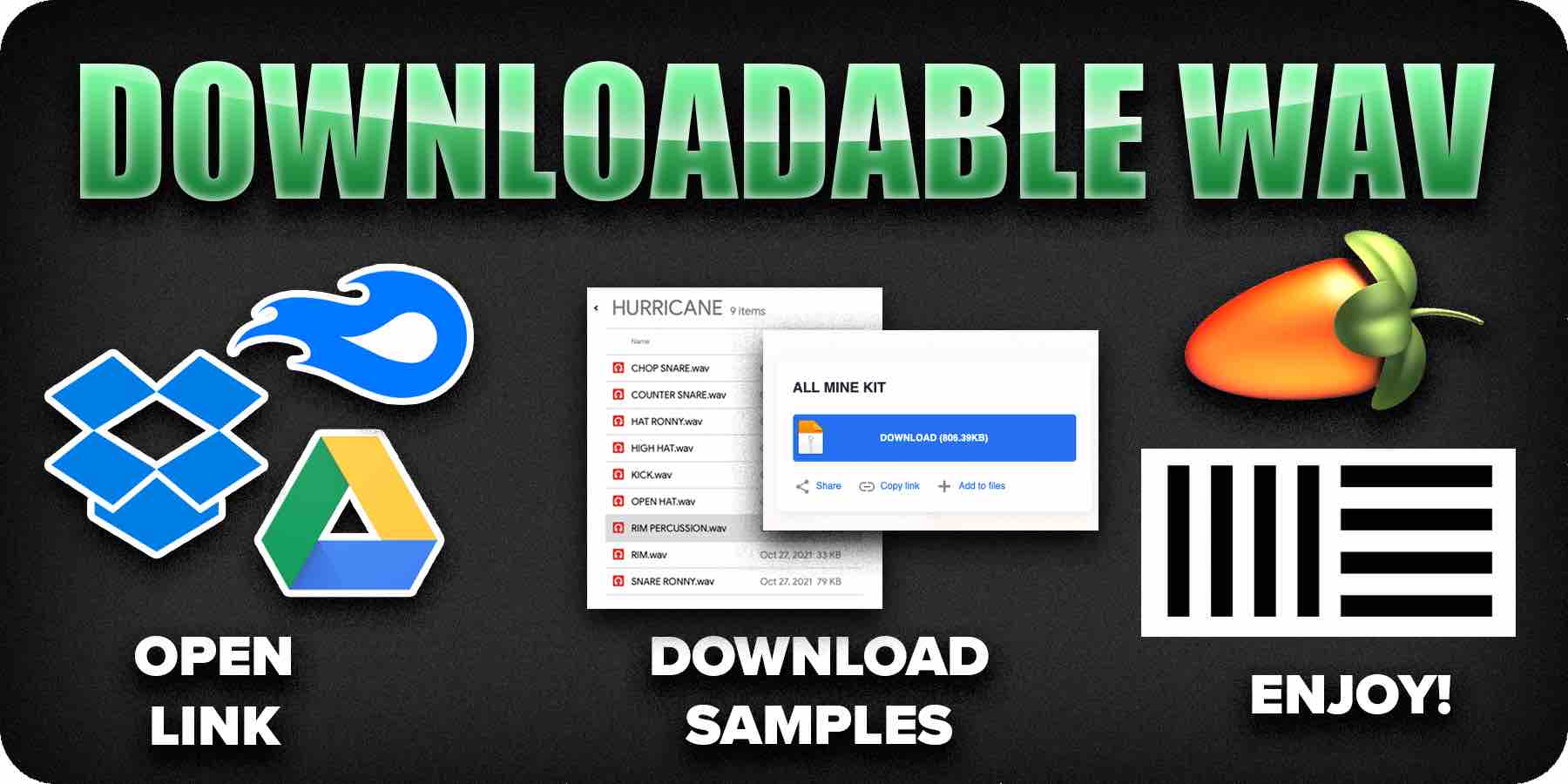 When downloading sample packs, it's a good idea to keep an eye out and make sure the files are safe.
Usually when you get them from trusted sources, you're good to go. But obviously if you decide to be a pirate, things can get risky.
And that brings us to the last step towards success - you've gotta join the #1 platform for music artists!
We're talking about free music promotion, free cover art creation, free mastering, free music distribution and more:
Submit your song, if I like it then I'll add it to my Spotify playlist.
I'm taking song submissions of all genres👇

Join The #1 Platform For Music Artists.
We're starting a revolution - and putting music artists (like you) first.
Boost Collective is a free-forever music distribution platform. Upload unlimited releases to 150+ stores and platforms and keep 100% of your earnings.
You'll also get free playlist promotion, cover art creation, and much more!
Join Boost Collective for free here.