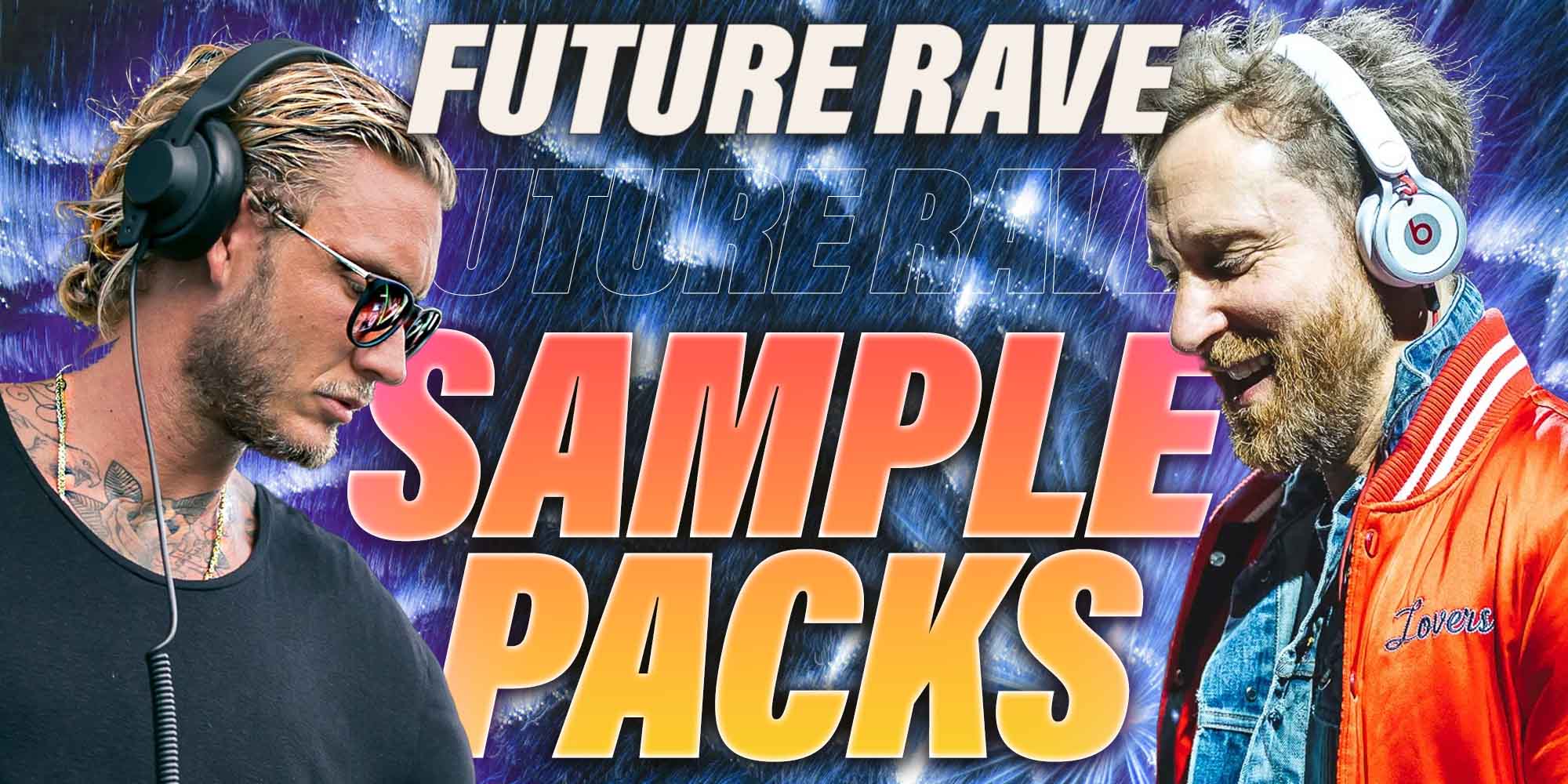 Future Rave Sample Packs to sound like David Guetta and morten!
Having Future Rave sample packs will take your productions up to the next level!
While they've been at this genre for quite a few years now, it's starting to heat up.
Other artists are starting to catch on, and joining the Future Rave sound.
Tiesto is one of the most notable examples - and just one of many starting to employ this powerful Future Rave sound.
So how do you go about making a strong Future Rave track?
Well the synths are everything - but having the proper samples will matter immensely as well.
I've compiled the best free Future Rave sample packs to download below - and some even include presets and MIDI. Enjoy!
buy THIS sample kit - and you're set for life.

This banner above (with this kit) ☝️ is the BEST resource for aspiring producers.
It contains awe-inspiring
sound, really.
I used to struggle with making beats... Just
gazing
at
me DAW without a clue.
Soon as I discovered this sample pack,
all took was
a
basic
melody
loop, one shot
,
or
drum
beat
to catch
vibes back.
For $25.00 this is the BEST bargain for drums of this quality.
You're
set
for
life,
at
least
in
terms
of
drums - with this ultimate sample pack
.
With this kit you'll have access to:
808s

Smooth claps

Punchy Crashes

Bonus FX

Strong hi hats

Trap hits

Striking kicks

Open hats, percs

And much more.
The
drum
textures
in
this
set
are
both
dar,
ethereal and punchy!
I'm
happy
to
say
that
this sample pack
receive
my
stamp
of
approval : 9.5/10 rating.
Someday
soon,
I
want
to
hear
the
music
you
created
with
them.
Do you make good Future Rave music?
5 Best Free Future Rave Sample Packs
Looking for a future rave sample pack?
I got you covered!
Top 5 Future rave sample packs to get for free
1. EDM People - 150 Serum Presets and Future Rave Samples
2. Future Rave Essentials V1 (Download link in video description)
3. Free Future Rave Serum Presets
4. Polar - Free Future Rave Sample Pack
5. Miracle Sounds Future Rave Free Sample Pack
To make things easier, we put all the Sample packs above in one free download for you:
Can't see the form? Click here.
These packs are completely free!
They contain the necessary Future Rave kicks, one-shots, fillers, and presets to give you that killer Future Rave sounds that'll turn the club up!
Since Future Rave is honestly all about the synth - your ability to make the iconic Future Rave lies there, it's important to learn how to do it properly.
The free sample packs mentioned above will give you some presets and melodies.
David Guetta made a killer tutorial showing you how to make Future Rave, so this will definitely help you put those sample packs to good use:
The Best Paid Future Rave Packs:
The free stuff is great to start out with.
Pair it with David Guetta's tutorial above, and you should be good to get started!
If you have a budget you're willing to play around with though, a high-quality paid sample pack can make all the difference.
The first reason why is that simply paid packs are more likely to be done by professionals.
Anyone can make a free sample pack - getting someone to buy your sample pack is a lot harder.
The second reason is that when you pay for a sample pack you're more likely to use the elements in the pack to the fullest, usually leading to a more professional overall production.
Here are some of the greatest Future Rave packs that nail that David Guetta and Morten sound.
Here are the Best Paid Future Rave Sample Packs Currently:
These are the 6 best Future Rave sample packs currently available:
Here's a great tutorial from Beat Academy breaking down the how-to's on making Future Rave.
Couple this with the free sample packs above, and you'll be unstoppable:
Do you make good Future Rave music?
Submit your song, if I like it then I'll add it to my Spotify playlist. 👇


This image above (with the portable music studio) ☝️ is the BEST resource for musicians!
It's
astonishing
that
such
a
sizable
booth
can
be
folded
up
and
moved
with
such
ease,
then
re-erected
anywhere
you
choose
using
a
home
recording
booth.
Buying this $450 booth saves you thousands in studio time fees.
Here are the benefits of this portable music studio:
This

little

studio

booth

is

ideal

for

use

in

tight

quarters (dorms, rooms.)

The

soundproof

booth

is

useful

for

reducing

echo

and

other

background

disturbances

The

end

result

is

perfectly

dry

and

clear

vocals

You save thousands in studio time and specific equipment

The
goal
of
every
recording
session
is
to
capture
a
dry,
noise-free
signal,
and
a
portable
voice
booth
is
the
perfect
tool
for
doing
just
that!
Instead
of
having
a
voice
booth
permanently
set
up
in
a
studio,
you
can
simply
fold
it
up
and
put
it
away
when
you're
done
using
it.
Ever since my producer bought one of these... Life became 100x better.
Just tap here to learn more - this might just be for you!
Music Production Tips From David Guetta Himself
Having the samples and sounds is one thing, but actually sounding like David Guetta is another.
Nailing the Future Rave sound takes practice - but with some key takeaways from the Future Rave creator himself, you can shortcut your way to success.
In the video linked at the start of this article, Guetta takes 30 minutes to transform his 'Titanium' into a festival-focused cut.
It follows a recent How I DJ tutorial with Pioneer DJ and DJ Mag, where David Guetta came to DJ Mag's London HQ to share a host of DJ tips and techniques.
He even includes a demo of his hybrid setup, key sync, creative use of FX, and much more.
The sound is revolves around the synth and the melody.
Unlike genres like house music where percussion is everything, the ability to make a powerful melodic synth that grabs the listener's attention is everything.
And you can see that making a Future Rave synth is easy!
It's just a matter of playing around with a common plugin like Serum.
You can see, that's exactly what Guetta does in the tutorial: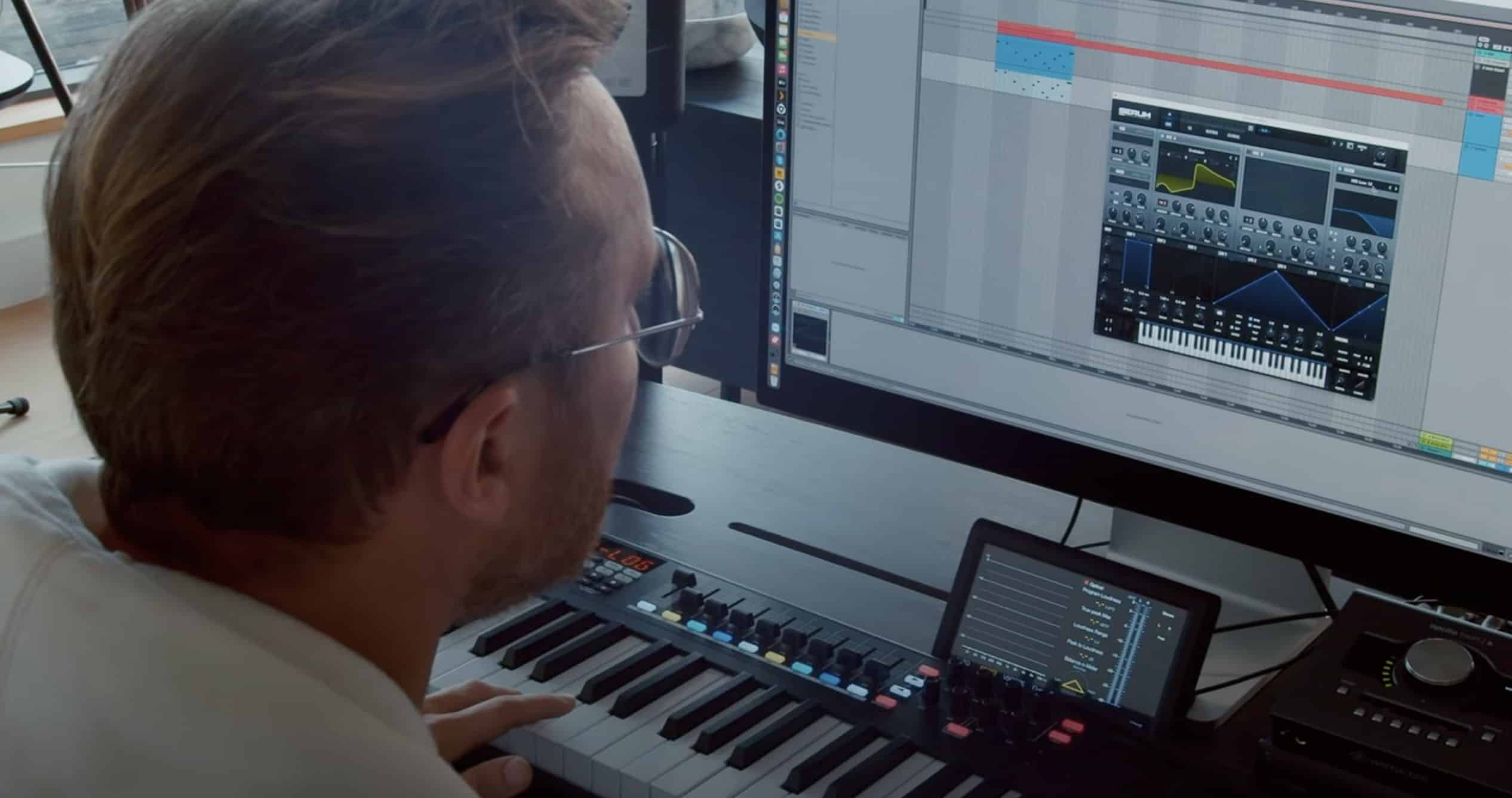 Future Rave is Catching On Big Time!
The world of EDM is turbulent.
it's ever evolving and it has had its fair share of its ups and downs since the golden age of bigroom house from 2012-2016.
Since then, other electronic music genres like tech house have caught on.
And to this day are still dominating the charts and the Beatport top 100 list.
But with the return of music festivals worldwide, there's an appetite for a new sound - and David Guetta wants to bring the supply with Future Rave.
There's a big chance this new style of mainstage EDM will take hold:
Morten

Will Sparks

Tiesto

Olly James

Nicky Romero
and more are all jumping on this new genre.
And let's not forget the famous return of Hardwell in 2022 - where in his Ultra Miami set he played exclusively Future Rave style music he's made.
Bonus: Top New Hardwell 2022 Techno Room Sample Packs Free Download
All of this is leading us to believe that Future Rave is here to stay - and will likely bring a new golden era of EDM to the main stage.
So strategically it's not a bad idea to hop on the Future Rave train, especially when major labels like Revealed Recordings and Musical Freedom are clamouring to get their hands on artists that can put their own unique spins on this upcoming genre.
And remember, every major phase of electronic music brings a wave of unknown artists to fame.
Think Martin Garrix in the bigroom era, and ACRAZE or FISHER in the more recent tech house era.
How to Download Free Future Rave Sample Packs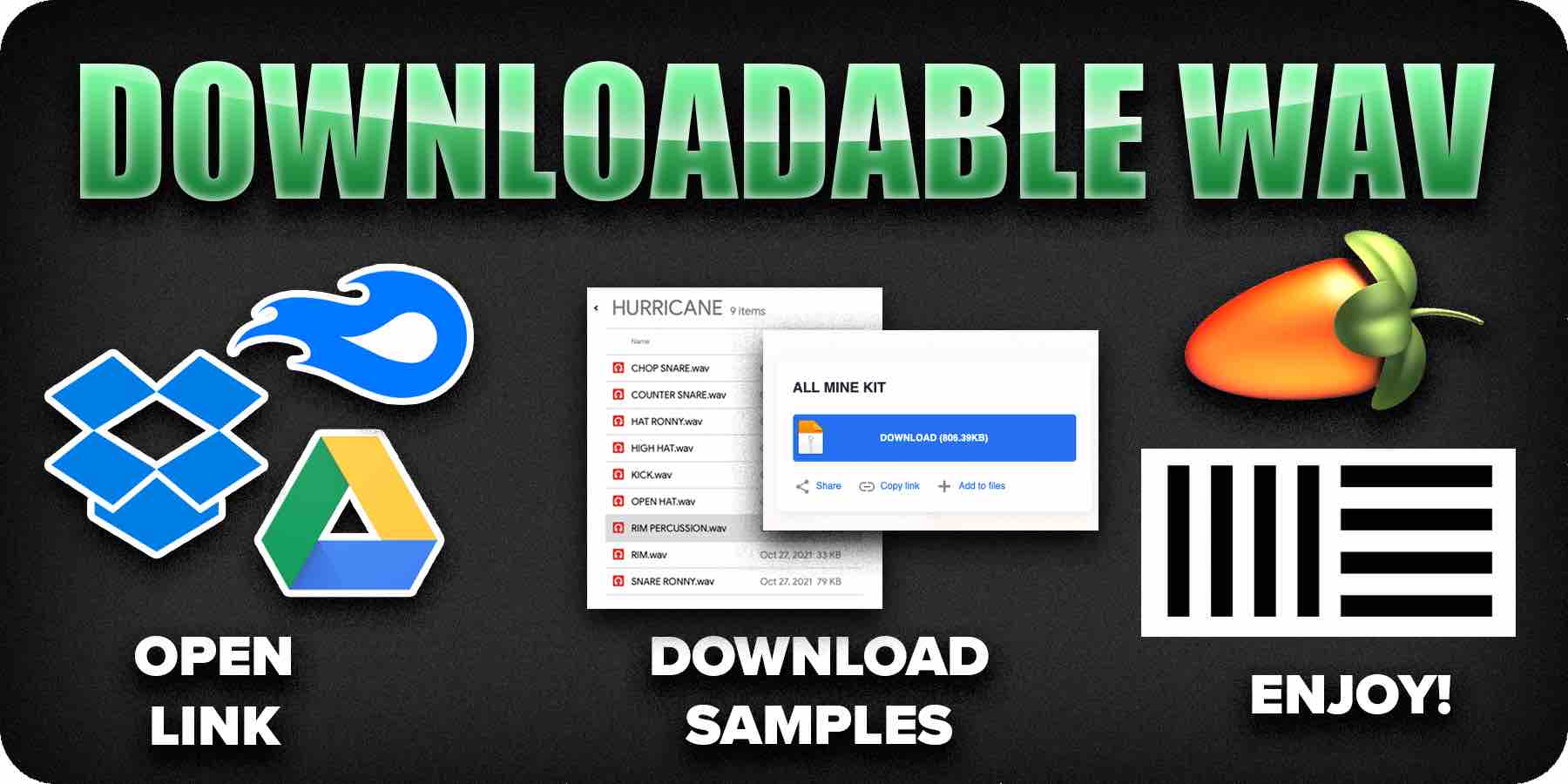 When downloading sample packs, it's a good idea to keep an eye out and make sure the files are safe.
Usually when you get them from trusted sources, you're good to go.
But obviously if you decide to be a pirate, things can get risky.
And that brings us to the last step towards success - you've gotta join the #1 platform for music artists!
We're talking about free music promotion, free cover art creation, free mastering, free music distribution and more:
I hope you enjoyed reading about the best free Future Rave sample packs!
Do you make good Future Rave music?
Submit your song, if I like it then I'll add it to my Spotify playlist. 👇

Join The #1 Platform For Music Artists.
We're starting a revolution - and putting music artists (like you) first.
Boost Collective is a free-forever music distribution platform. Upload unlimited releases to 150+ stores and platforms and keep 100% of your earnings.
You'll also get free playlist promotion, cover art creation, and much more!
Join Boost Collective for free here.