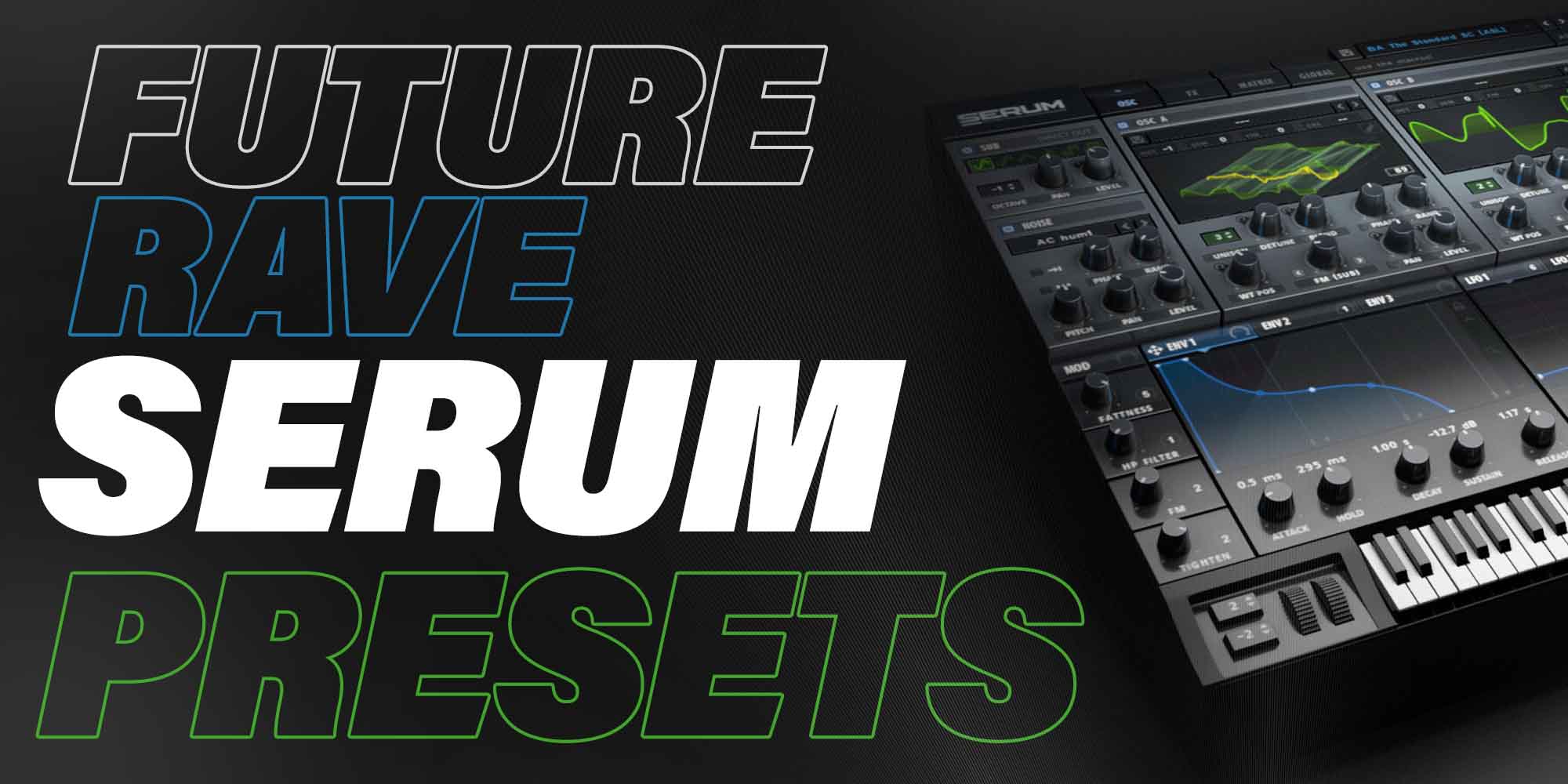 F
uture Rave Serum Presets to sound like David Guetta and morten!
Future Rave is taking over EDM...
And if you're able to make this new sound, you'll be on the cutting edge of the best electronic music.
Other artists are starting to catch on to the Future Rave sound.
Tiesto is one of the most notable examples.
But you have Will Sparks, Shapov, and even Hardwell coming onto the scene.
So how do you go about making a strong Future Rave track?
Well, the synths are everything.
That's why having these presets will be so valuable.
The serum is historically the go-to plugin for big leads.
Since David Guetta himself uses the serum to make his own Future Rave synths (see the video below), you should too.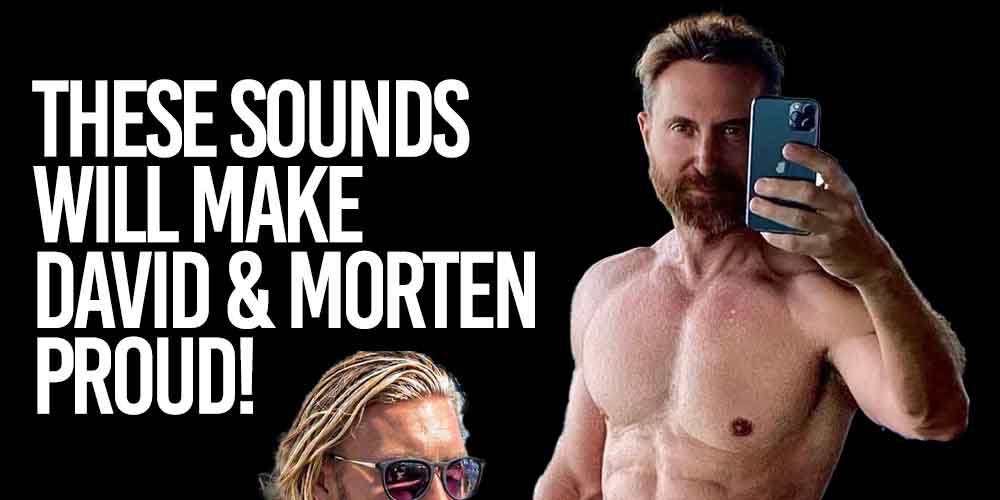 I've compiled the best Future Rave Serum presets to download below!
Some even include MIDI, and some are Free. Enjoy!
the Best Future Rave Serum Presets Currently:
There are lots of samples out there... But I got the best for you!
5 Best Future Rave Presets For Serum:
Check them out above! ☝️
Should You Pay for Serum Presets?
It's hard to argue against free. So why even bother with paying for any Serum presets?
I'd agree with you on that.
Getting the free Serum packs (or free sample packs) is a good place to start when it comes to unpacking and understanding the individual components that make a good Future Rave track.
Being able to get inspired, learn the fundamentals, see what types of kicks work with what type of top synth, etc are what the free stuff is for.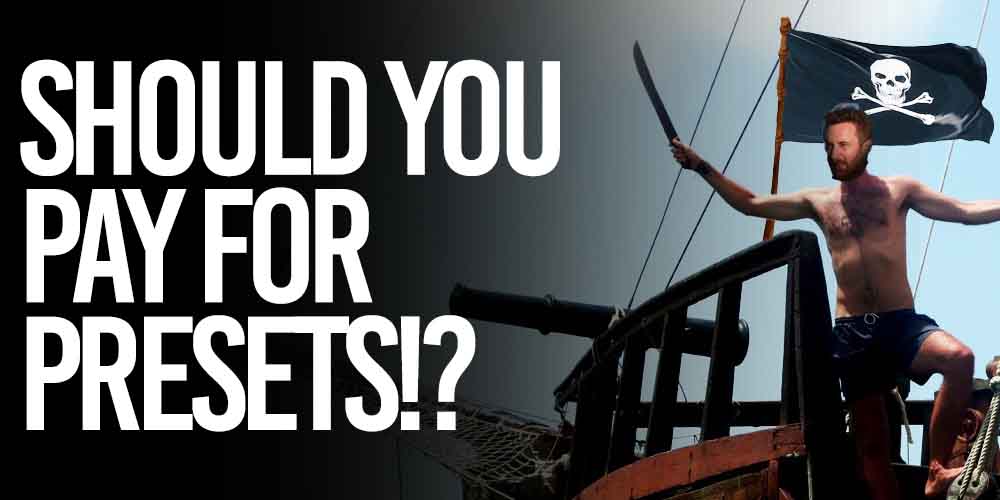 But what you'll realize is that a lot of the free stuff will only take you so far toward sounding like David Guetta or Morten.
The quality of the presets or the samples isn't there.
If you're really talented, you can use the free Serum presets as a starting point, and then modify the characteristic of the synth to what it actually sounds like in a proper Future Rave track.
But unless you're a seasoned producer, you might risk wasting countless hours doing this.
Benefits of Paid serum presets/paid sample packs
The main benefit of paying for Serum presets or sample packs is usually the time saved.
Most of the time, a lot of what you pay for is more professional, letting you just plug and play immediately.
This lets you get a more polished and real-sounding Future Rave track in less time than having to use free samples and fiddling around with it.
And hey... As your upgrade your sound, it might be time to start looking for label attention.
You might be interested in our article on how to get a track signed to spinnin' records.
There are also some credible names that are worth taking a look at. In the list above, for example, I put the Olly James Future Rave Serum pack.
Since Olly James is such a good producer and so well known, paying for his very own samples and presets is a worthwhile investment.
To sum up, I recommend starting out with the free stuff - and when you're ready to take it up a notch, invest in the paid stuff to save you time!
5 Best Free Future Rave Sample Packs
Okay great! So now you have the synths for your next Future Rave hit.
The next step (other than joining Boost Collective), is to get the right samples!
We compiled the best Future Rave sample packs, so make sure to check that out. But for now, here's a short list taken straight from that other article:
1. EDM People - 150 Serum Presets and Future Rave Samples
2. Future Rave Essentials V1 (Download link in video description)
3. Free Future Rave Serum Presets
These packs are just a few of the free ones.
Make sure you check our Future Rave sample pack article for the full list.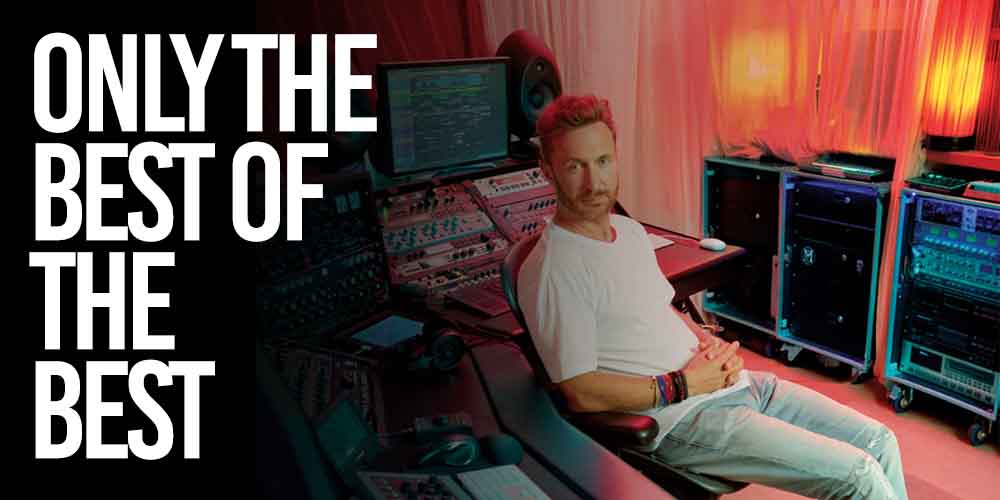 They contain proper Future Rave kicks, one-shots, fillers, and presets to help get you started.
Since Future Rave is honestly all about the synth.
Your ability to make the iconic Future Rave lies there, it's important to learn how to do it properly.
David Guetta made a killer tutorial showing you how to make Future Rave, so this will definitely help you put those sample packs to good use:
Why Serum is such a popular choice
The serum is undeniably the VST of choice for even the biggest producers (like Guetta).
It's got lots of competition, to be sure, but the versatility, FX chains, and other features make it still the absolute workhorse in any producer's workflow.
The raw power of the Serum's native effects is what makes it stand out.
Nobody really needs 13 different distortion types in a synthesizer, but it's there, whenever you might need it to make your Future Rave sound a bit more 'Ravey'.
There are also some very high quality, switchable high/low/band-pass effects filters that can be placed pre or post-distortion, with separate and easy-to-use Drive and wet/dry Mix controls that can be modulated.
But by far the most valuable part of Serum is the content - and its presets.
Third-party companies and individuals like the ones we've listed above have released thousands of Preset and Modulation packs, which makes it the undisputed champ.
The patches folder makes it easier than most VSTs to browse and create collections of sounds.
You'll be able to get presets with a simple Google search in no time.
You'll never run out of inspiration using Serum - for us, it's our go-to!
Future Rave Production Tutorial - Use your Serum presets!
Here's a great tutorial from Beat Academy breaking down the how-tos on making Future Rave.
Couple this with the free Serum presets and sample packs above, and you should have no more excuses for not being able to make Future Rave bedroom house!
Music Production Tips From David Guetta Himself
Having the Serum presets and samples are one thing, but actually sounding like David Guetta or Morten is another.
Nailing the Future Rave sound (or any sound, for that matter) takes practice.
Though there is such a wealth of information online that making music is easier than ever.
There's no secret sauce.
David Guetta himself literally shows how easy it is to make Future Rave on video in the tutorial at the start of this article.
He even shows footage of his hybrid setup, key sync, creative use of FX, and much more.
And unlike genres like house music where percussion is everything, the ability to make a powerful melodic synth that grabs the listener's attention is everything.
Everything revolves around the Serum synth (yes, you can use other VST's, but why would you, you're on a Serum preset article!), and once you nail that, everything else should fall into place rather nicely.
Here's a gracious shot of the legend himself fiddling with (a hopefully not cracked version of ) Serum: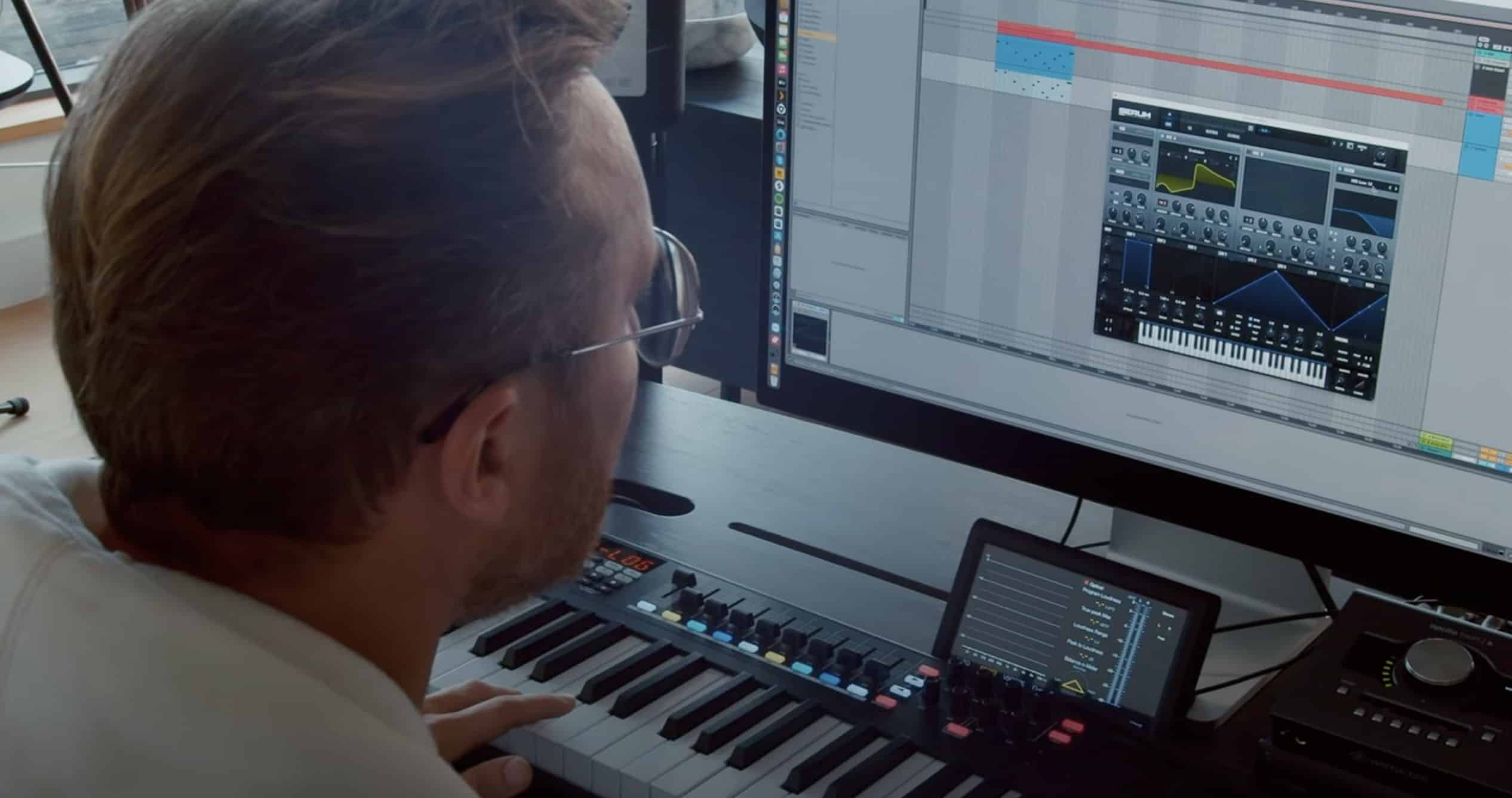 Will the future rave sound be the future of electronic dance music?
The world of EDM is turbulent.
it's ever-evolving and it has had its fair share of ups and downs since the golden age of big room house from 2012-2016.
Since then, other electronic music genres like tech house have caught on.
Just take a look at the Beatport top 100 today vs. what it was like in 2014.
It's crazy how much it has changed!
Globally though, there's an appetite for a new sound that resonates at big, mainstage festivals - and David Guetta wants to bring the supply with Future Rave.
There's a big chance this new style of mainstage EDM will take hold:
Morten

Will Sparks

Tiesto

Olly James

Nicky Romero
and more are all jumping on this new genre.
And let's not forget the famous return of Hardwell in 2022 - where in his Ultra Miami set he played exclusively Future Rave style music he's made.
Bonus: Top New Hardwell 2022 Techno Room Sample Packs Free Download
Techno, House, and Tech House are great genres for more intimate environments - late-night clubbing, pool parties, Hollywood Hills events.
But when it comes to massive stages like Ultra and Tomorrowland, there is always an appetite for more. Bigroom House served these massive events, though it got stale.
Now it's starting to make sense why David Guetta (Tomorrowland veteran) is trying to make a new sound to take over!
So strategically it's not a bad idea to hop on the Future Rave train.
It seems that it's becoming more desired among labels like Spinnin', Musical Freedom, and more.
how to use your serum presets
When downloading Serum presets (especially free ones), it's a good idea to keep an eye out and make sure the files are safe.
Using installing and using Serum presets are relatively easy and are similar across most DAW's
Here's a quick little tutorial to help you out after you've downloaded your Future Rave presets:
And that brings us to the last step towards success - you've gotta join the #1 platform for music artists!
We're talking about free music promotion, free cover art creation, free mastering, free music distribution, and more:
Join The #1 Platform For Music Artists.
We're starting a revolution - and putting music artists (like you) first.
Boost Collective is a free-forever music distribution platform. Upload unlimited releases to 150+ stores and platforms and keep 100% of your earnings.
You'll also get free playlist promotion, cover art creation, and much more!
Join Boost Collective for free here.