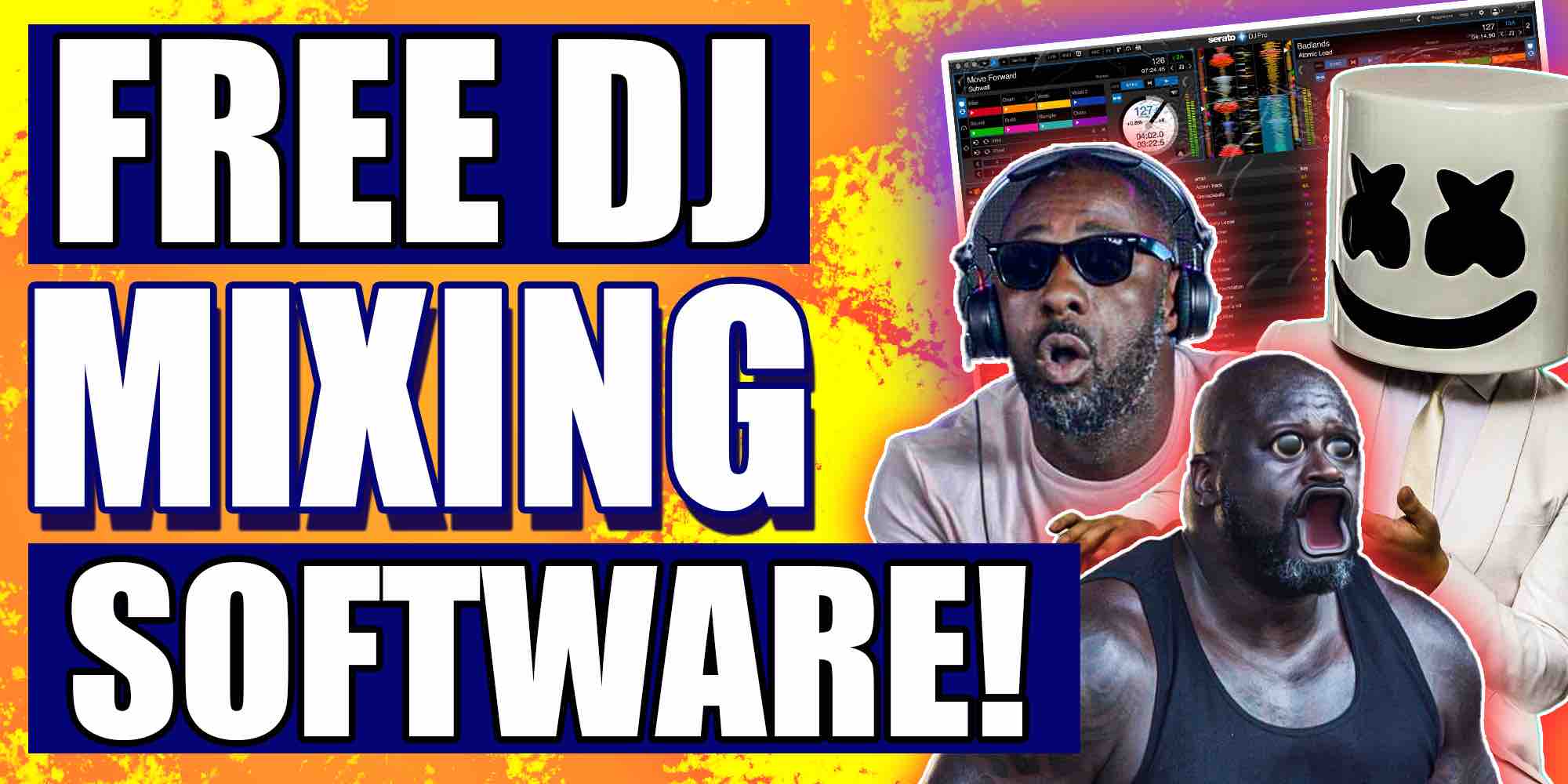 Mix songs automatically (like a boss!)
For any DJ, it's vital to find good mixing software that's is easy and intuitive!
If necessary, the workflow should be enjoyable as well.
Here are the 12 top free automatic DJ mix software!
These are for beginners and experienced DJs alike.
Full list of DJ software that mixes songs automatically:
Top 14 automated DJ mixing software of 2022:
You can mix and blend your songs and make your sound effects apply instantly!
Quickly cue, cut, loop, and mash your mixes perfectly.
Do you produce and make your own music too? Try Boost Collective's free music distribution platform! Distribute unlimited songs to 150+ stores/platforms, and protect your content with Content ID - while also keeping 100% of your earnings. Use this upload form to distribute your single now:
Boost Collective is the #1 trusted source of music distribution for artists - You can protect your content and earn royalties whenever it is being used. Enjoy!
#1. Virtual DJ (Mix songs on Windows, Mac)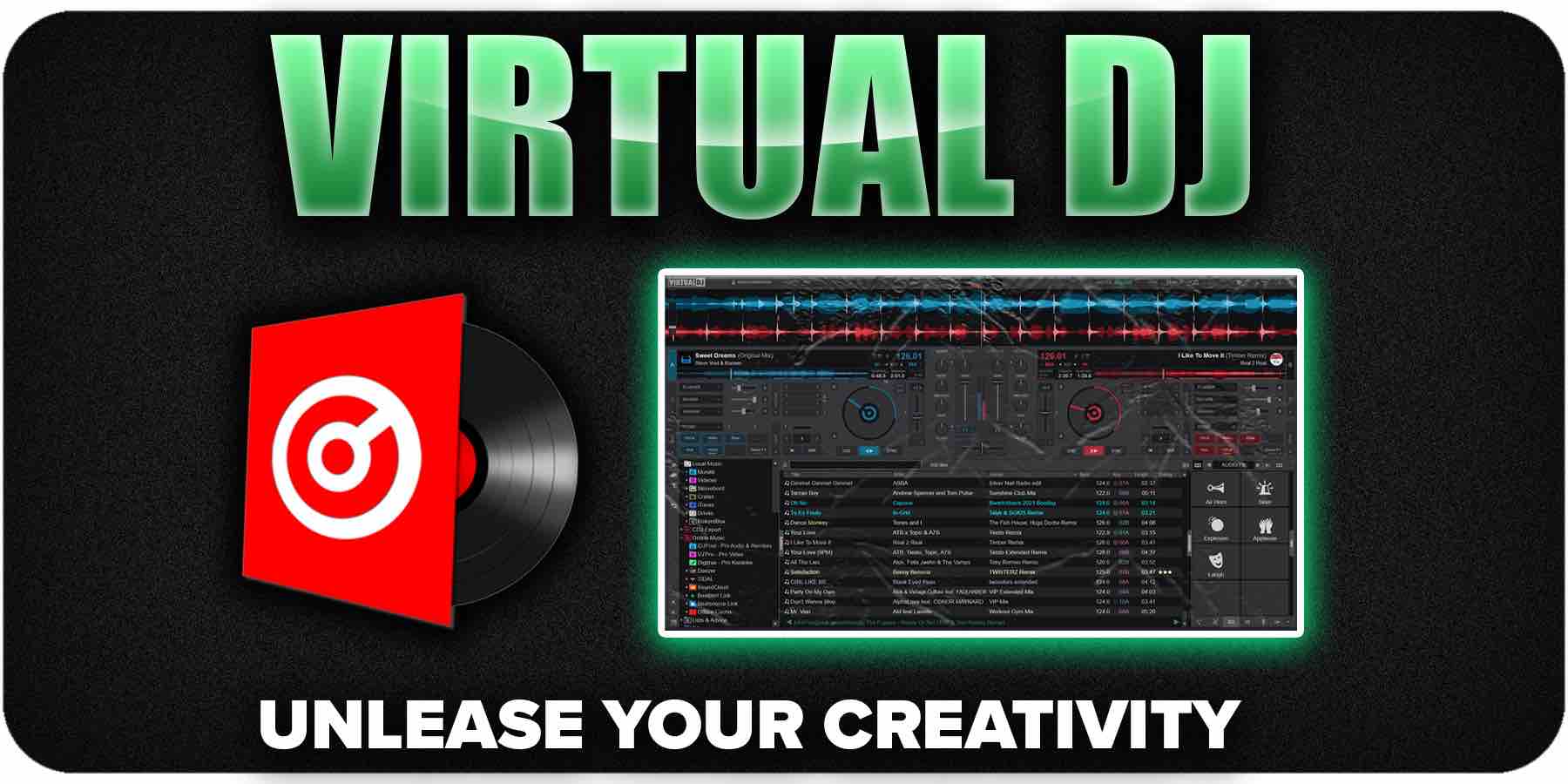 The Virtual DJ 2021 is the most recent version of this popular software!
This is an update from the 2020 version.
Virtual DJ includes many useful functions.
Supports almost 500 different controllers

Display on-screen visualization

Visualization adapting to audio behavior

Presents show lyrics onscreen with built-in karaoke support

keyboard shortcuts for adjusting plug-in parameters during playback

Additional MIDI-assignable sound effects processors (Noise Gate & Stereo Enhancer Filter)

Comprehensive hardware control

Expanded track information panel visuals with separate performance meters per deck etc.
Video graphics are also supported so you can display graphics while playing video content.
This latest version of the famous mixing program offers features aimed at professional users including virtual keyboards that allow simultaneous recording/playback across multiple instances of VDJ.
You can expect numerous other enhancements in the future!
If you're a pro DJ looking after large sound systems... this is for you.
Download it from the Mac App Store today!
Upload music to Spotify, Apple Music, TikTok and 150+ other stores and platforms for FREE:
Boost Collective is the #1 up-and-coming music distribution for artists, letting you put your music out there for free.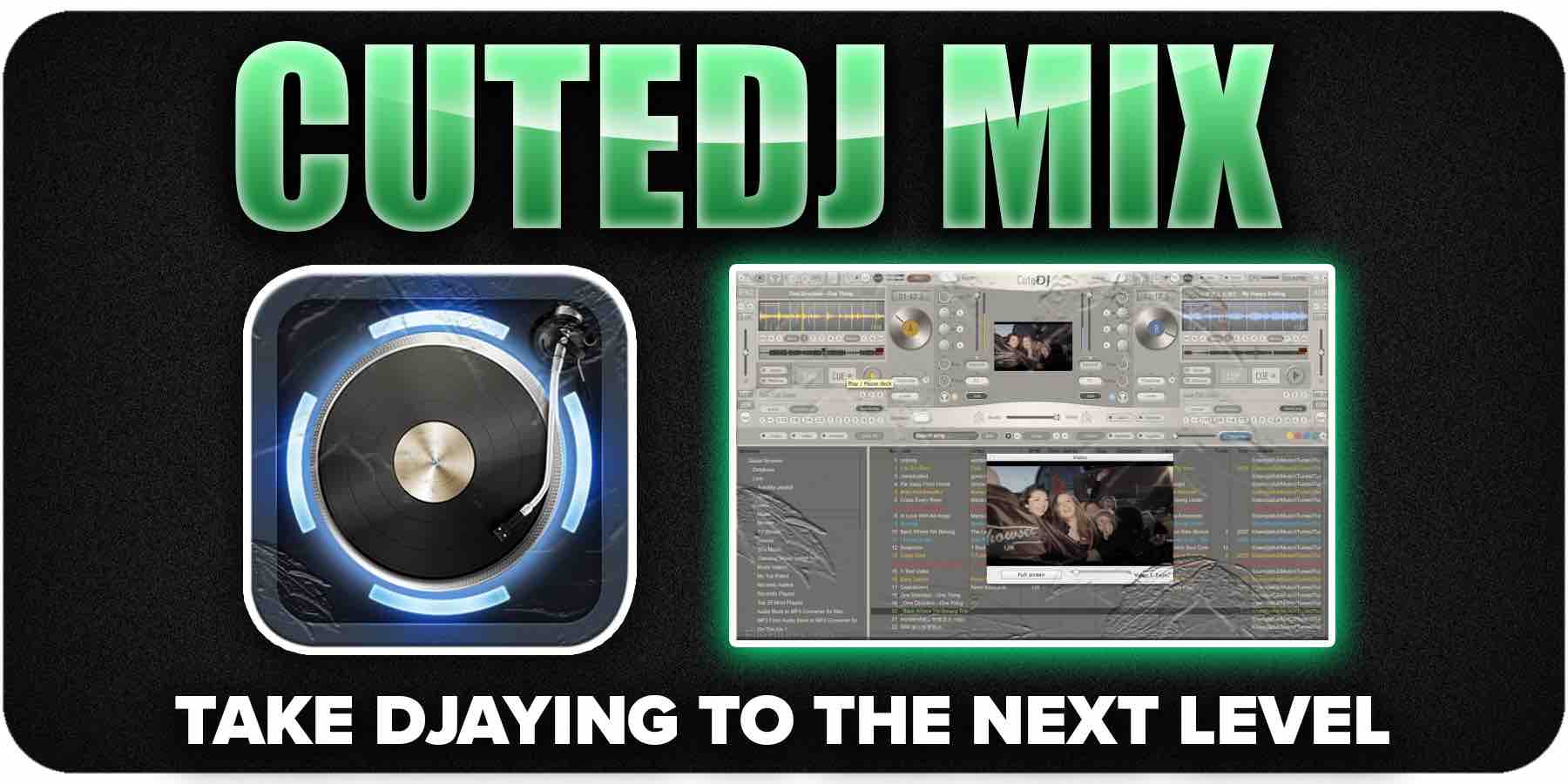 CuteDJ is one of the best DJ mixing software available now!
CuteDJ Mix consists of sound mixing, video recording, and karaoke hosting.
CuteDJ is an application created for DJs at both beginner and professional levels.
For what? To take your digital DJing experience to the next level.
Rhythm Match has seamless beat loops with it as well as crossfaders that are just a click away.
All this includes samplers, pitch scaling, and artificial intelligence (AI) sound effects/FXs over your digital music files library!
With all these features supported by various hardware controllers for DJs out there, who wouldn't want to take their game up a notch or two?
Note: This is only for a limited 30-day Free Trial version and must be purchased after this time.
Even the free version is freaking awesome and you can make a full length mix.
#3. Zulu DJ (Mix songs on Windows, Mac)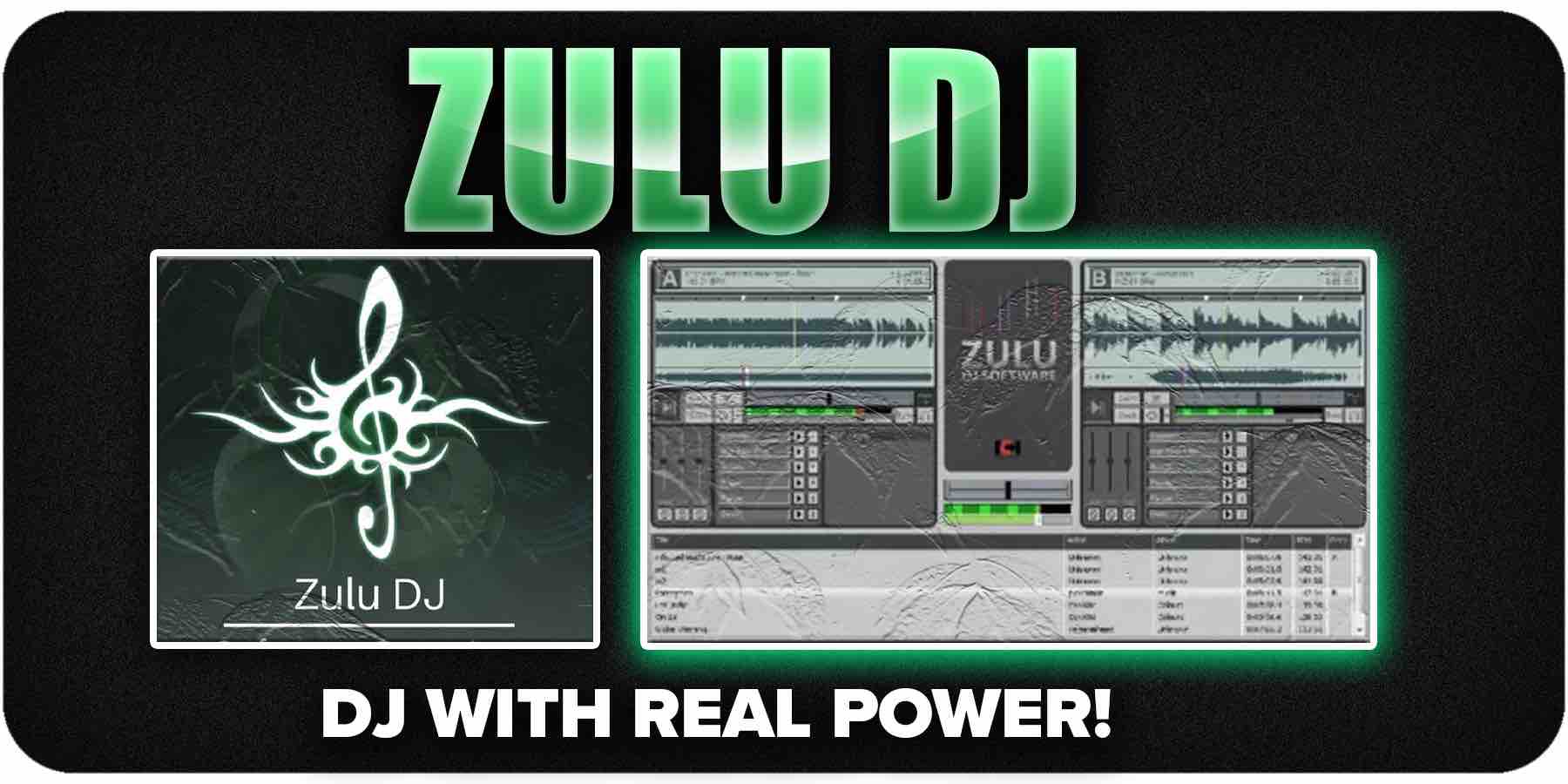 Zulu DJ is a popular free app with innovative features.
The main feature that distinguishes Zulu from other software, besides supporting 4 traditional decks, is the ability to control six at once!
Way better than just two decks and two tracks, eh?
Zulu focuses mainly on beginners, its simplicity and easy usage make it perfect for professionals.
There are key detection and mix suggestions as well.
Note: You can get the app for free; however there are certain features you won't be able to use unless you pay for them (such as using it past 14 days).
All of the decks contain their own individual controls like a timeline of loaded tunes with beats highlighted so syncing becomes easier.
Go ahead and test its free trial version - tap HERE for instant access!
Upload music to Spotify, Apple Music, TikTok and 150+ other stores and platforms for FREE:
Boost Collective is the #1 up-and-coming music distribution for artists, letting you put your music out there for free.
#4. Mixxx (Mix songs on Windows, Mac, Linux)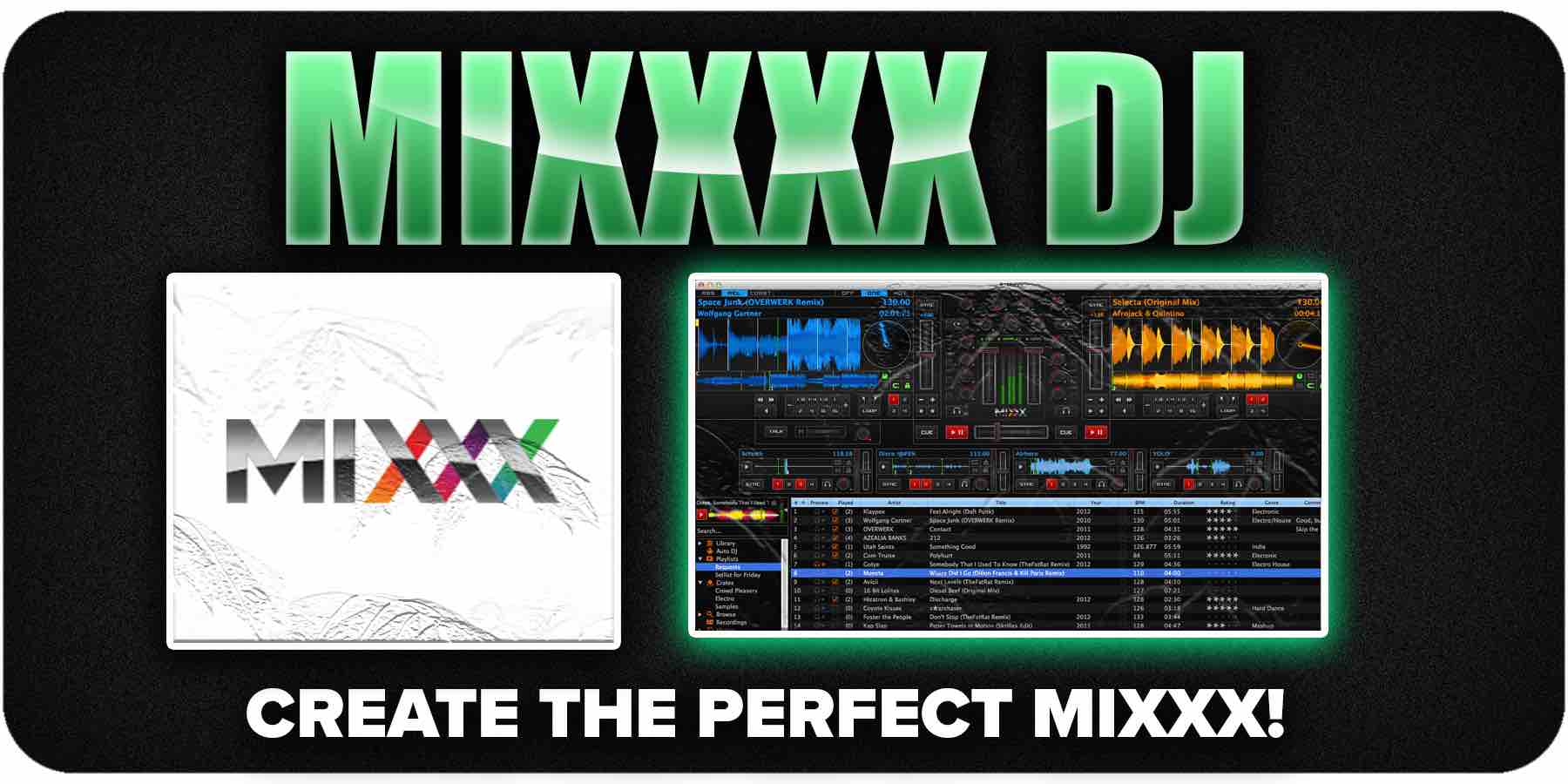 Mixxx is DJ Mix Software that was created by the Open Source community.
It has a limited range of basic functionality, supports 30 external controllers, and even runs on Linux!
The design is clean and simple - it's a versatile application for those who want to turn off any element they don't need or wish to use.
(Bonus: use the Free DJ Name Generator as a fun way to pass time!)
Here are some awesome features Mixxx DJ has:
There are 2 or 4 decks

Sound effects chaining enabled

RGB waveform detection

BPMs and key detection

Comprehensive hardware control
You can also master synching up to four songs at once with Mixxx!
Take your full length makes add some dope harmonic mixing on Mixxx, today.
#5. Blaze Free DJ (Mix songs on Windows Only)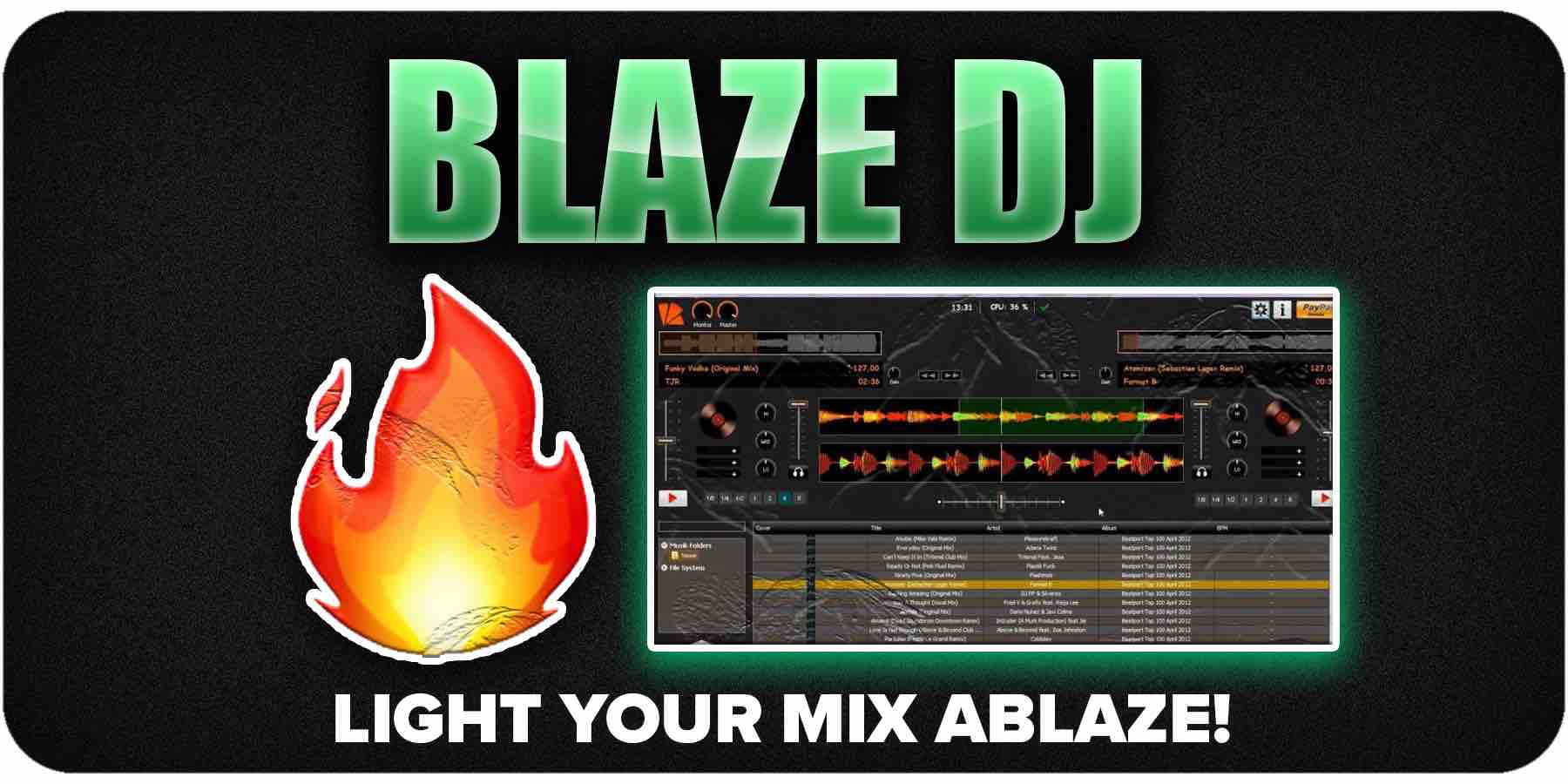 Blaze DJ is a modern and stylish DJ software app that I adore because it has the best user interface.
The interface itself is modern and clean, not to mention the waveforms that are colored in light of bass, mid, or high frequencies.
(Check out: How much do producers make!)
It also offers basic functions like cue loops which you can find on other DJ software too along with 3-band EQ filters for better sound quality than ever before!
Never mind the fact that you can access free albums from SoundCloud by using this feature... Freakin' unbelievable.
Download it from the Mac App Store today!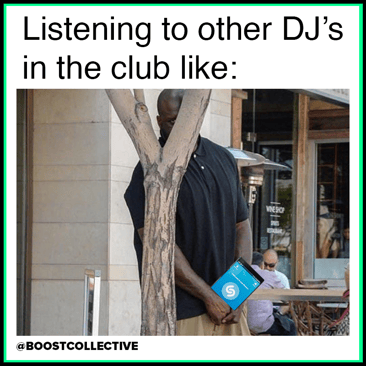 #6. Serato DJ Intro ( Mix songs on Windows, Mac)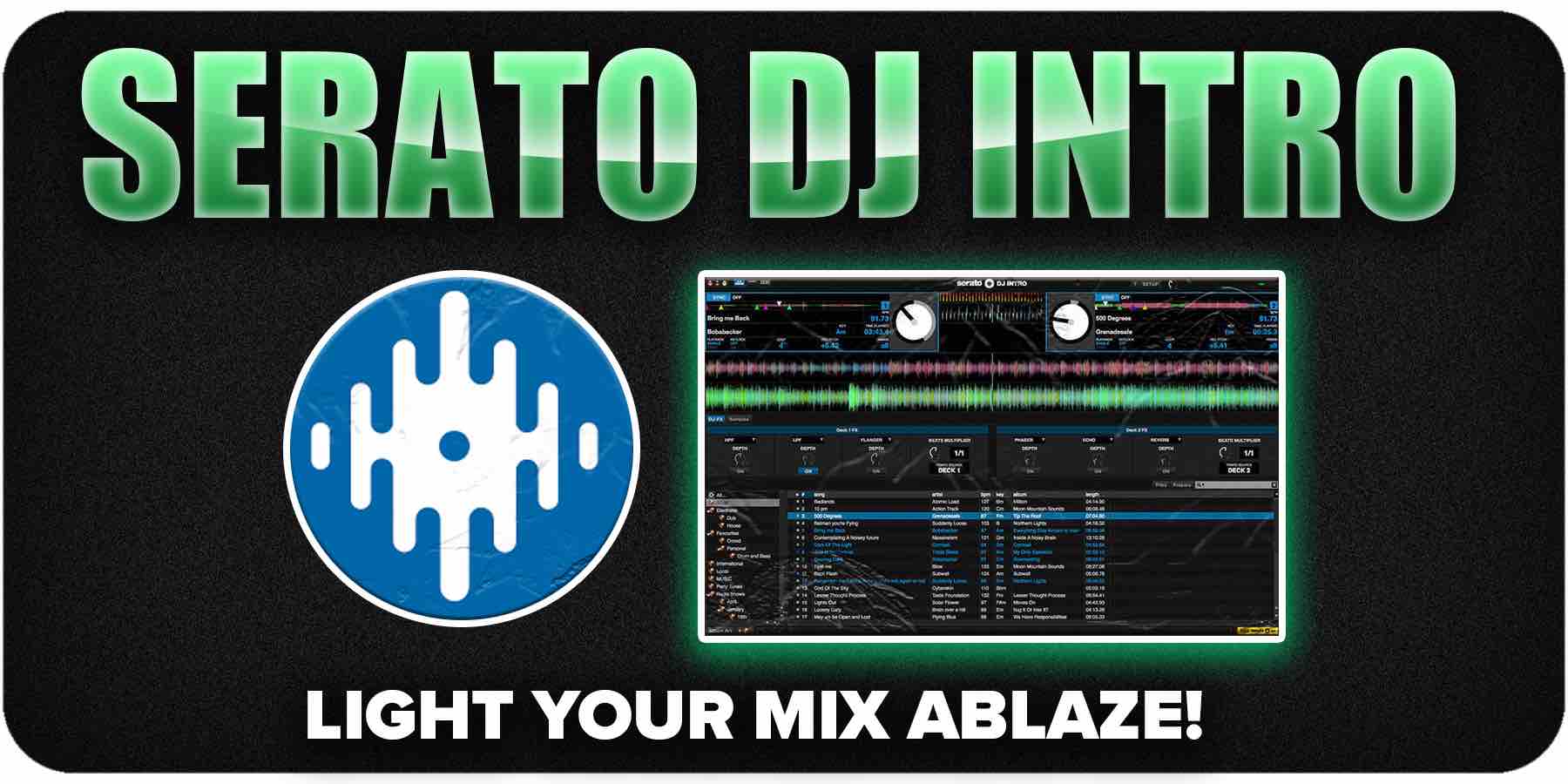 Serato DJ Intro is a free program that allows for two or four-deck mixing and supports up to 30+ different controller models.
It includes all the traditional controls of DJs including scratch, nudge, pitch bend, and EQ.
This is very easy to use with its clear waveform representations of Bass Mid-High frequencies which may be helpful during music live DJ performance!
(Bonus: I personally use Serato when playing my DJ set. 😉)
You can save Cue Points, which allow you to quickly access information from any point in your setlist, as well as stop playing digital music files anytime time during your show.
All go this without interrupting other tracks on the same deck!
#7. Cross DJ (Mix songs on Windows, Mac)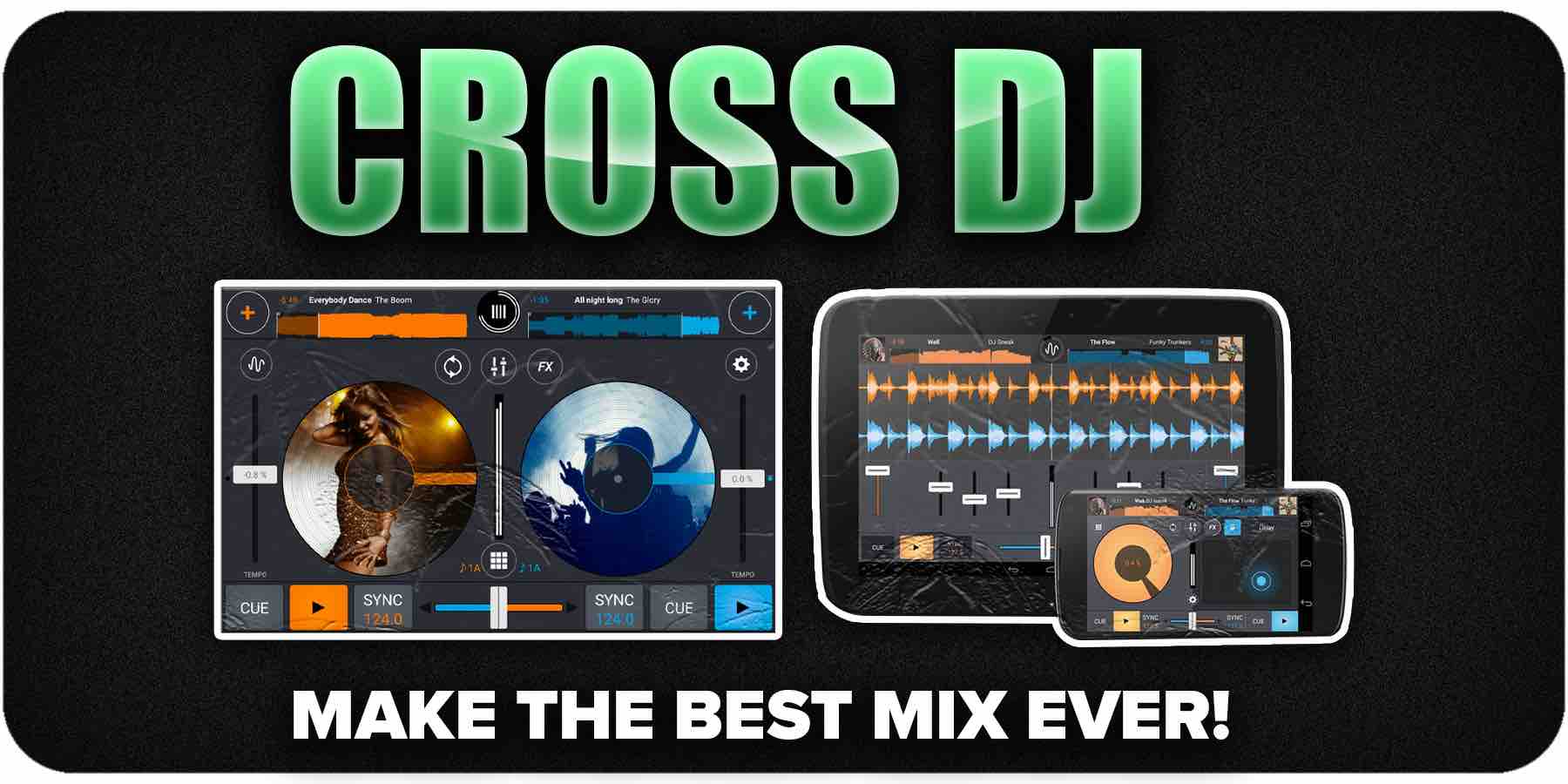 Cross DJ is excellent and is a good choice for beginners in general, I've included this as an option because it has such great features!
Cross DJ provides DJs with a digital platform on which they can mix their digital music files:
Pitch control for playing songs slower or speeding up your track without changing its pitch

Loops to re-trigger your sound samples or beat repeatedly at different speeds

Scratch capability to move through tracks in real-time as you please
All these things make this software way cooler than others!
Cross DJ supports 900+ devices (see them on their website) having compatibility with Windows, mac app store, iOS, and Android devices as well.
Upload music to Spotify, Apple Music, TikTok and 150+ other stores and platforms for FREE:
Boost Collective is the #1 up-and-coming music distribution for artists, letting you put your music out there for free.
#8. You.DJ (Mix digital music on Browser)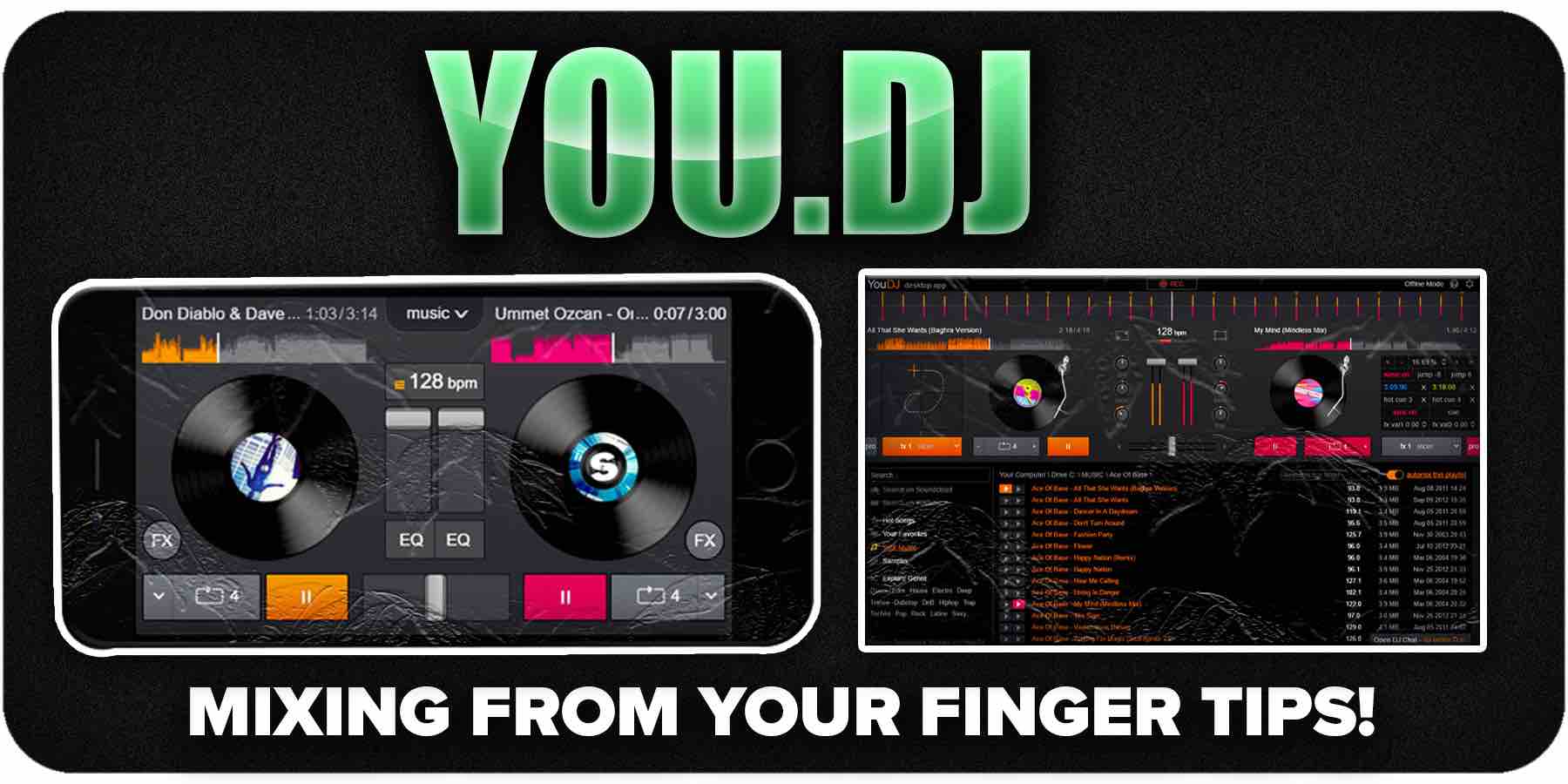 You.DJ, is unlike any of the programs I mentioned before in that it's installed right into your browser!
This comes with some difficulty in terms of its ease of use, but can be really useful for an advanced DJ who wants to use their mixer directly in their browser without downloading anything extra.
My favorite feature: you're able to upload or find music from YouTube or SoundCloud.
Open You.DJ website

Tap the search bar on the left side of your screen

Search the YouTube or Soundcloud track you want

Select the track

You're all set!
The free version offers only six effect types including Slicer Loopers and Crush.
If you're on the go... You.DJ may just be a lifesaver!
#9. Serato DJ Lite (Mix music on Windows, Mac)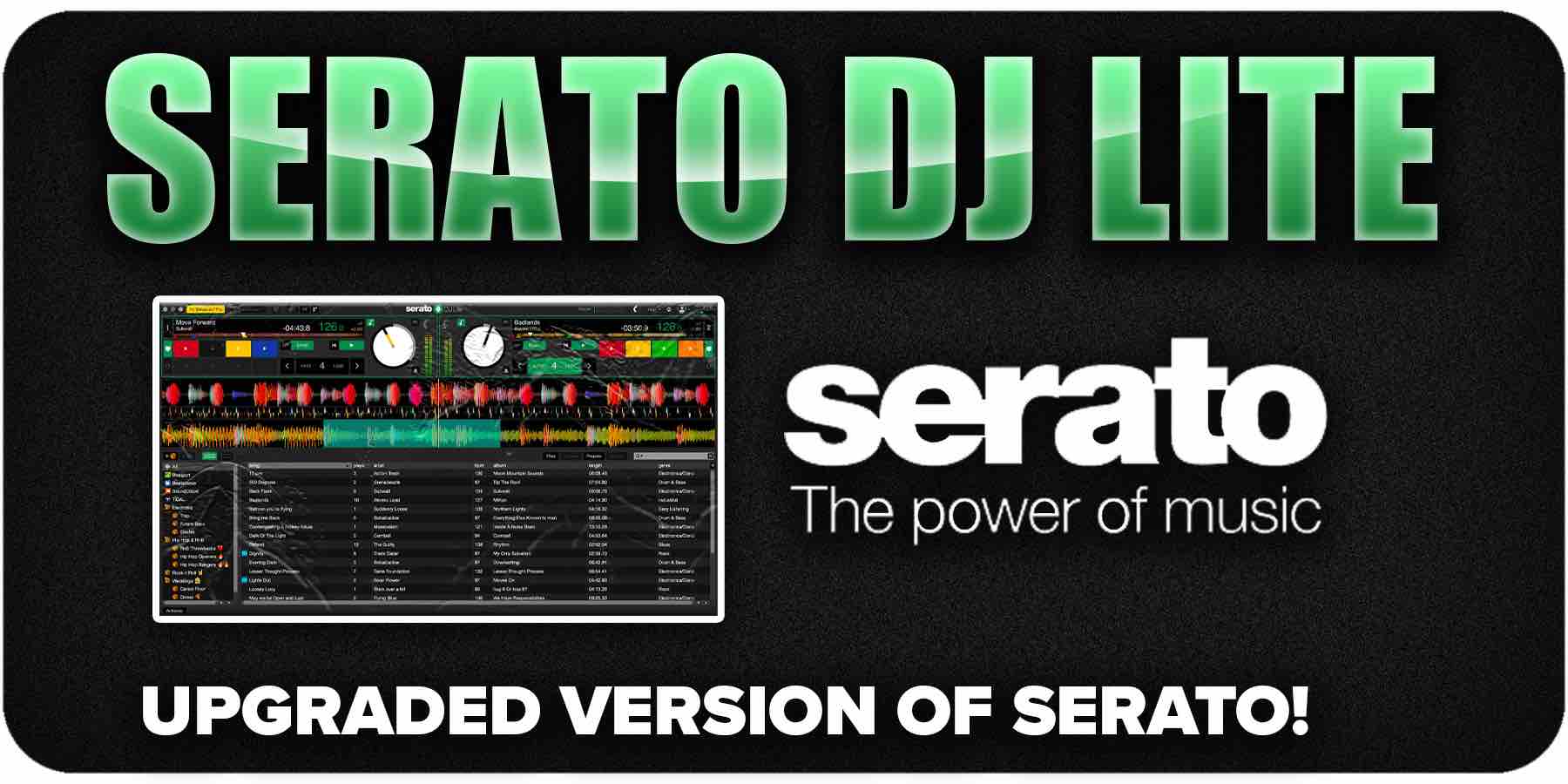 Serato DJ Lite is an upgraded version of Serato DJ.
It shares the same features as Serato DJ Pro but with slightly fewer features!
The new and improved UI is amazing, and although it has fewer features than the pro edition, its available ones are good enough to start with in case you don't have any hardware for this purpose at hand.
One great feature it offers is "Practice Mode," which lets you practice using your computer without having to connect anything externally.
Moreover, you can edit and preview tracks while working on them here too!
Serato DJ Lite is free while you're actively learning.
Serato has worked with the best manufacturers in this world to create a wide selection so you can find what's right for your needs depending on whether it be hardware or software!
Download it from the Mac App Store today!
#10. UltraMixer (Mix songs on Windows, Mac)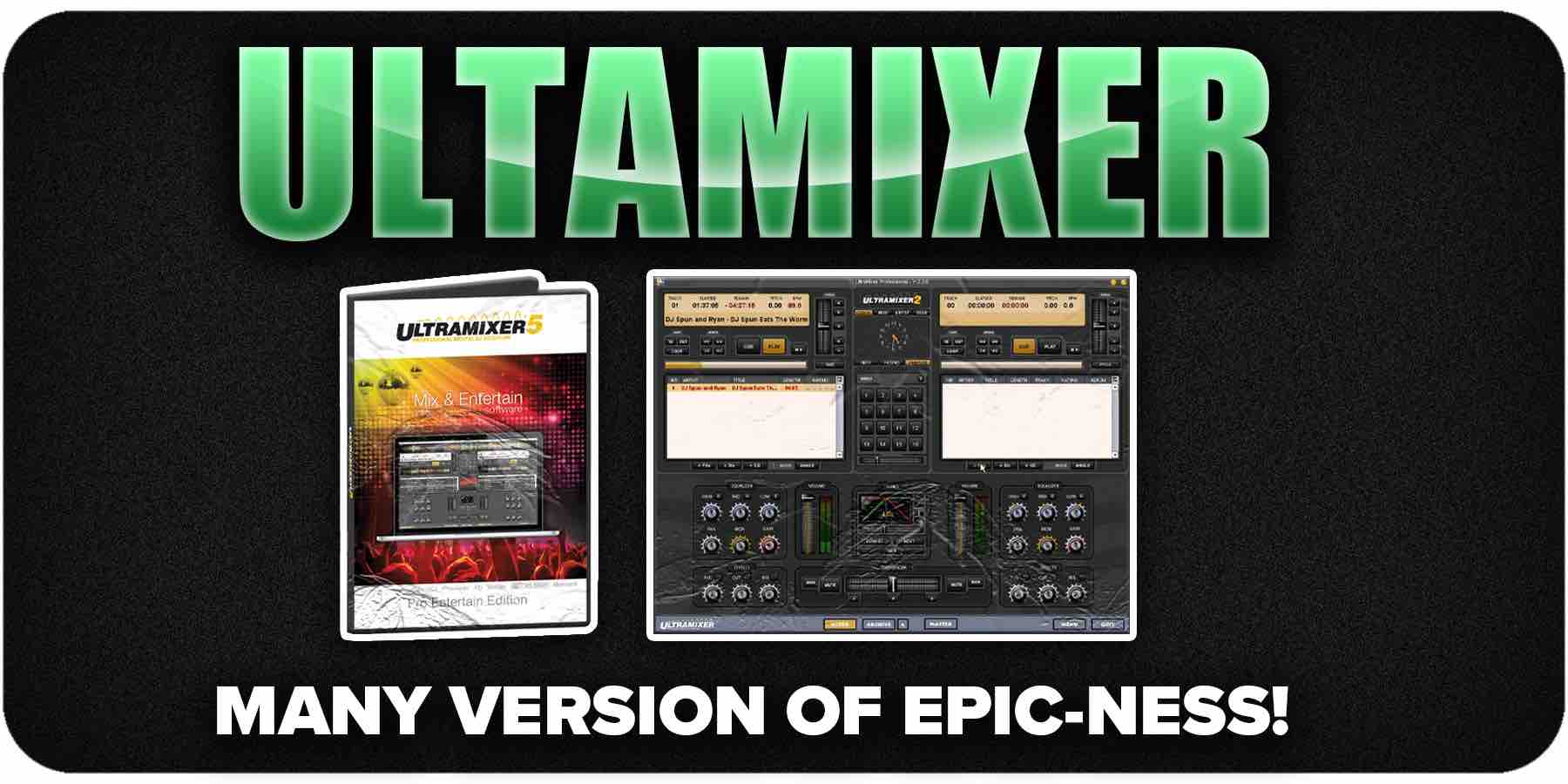 (Ultramixer is not free, unlike all the other mixing software on this list...)
That said, you can download a test version for about an hour, but it forces you to restart after an hour.
The program has three different versions which allow 80+ MIDI Controllers to be used right away upon downloading.
Here are the 3 latest Ultramixer versions:
UltraMixer Home versions

UltraMixer Simple versions

UltraMixer Pro Entertain versions.
If you want to use Ultramixers with your phone then you'll need to download their app too!
The pro entertain version has better tools than the previous version, such as:
Beat matching, b

eat syncing,

Master sync

Tempo adjustment &

Smart looping

Supports multiple effects

Advanced live mixing and

k

ey matching

Automatic beat detection

Manually set loop and a

djustable shelves

Favorite playlist

Many more features
If you are ready to take your harmonic mixing to the next level and have the best live DJ performance…
Download UltraMixer in the Mac App Store today!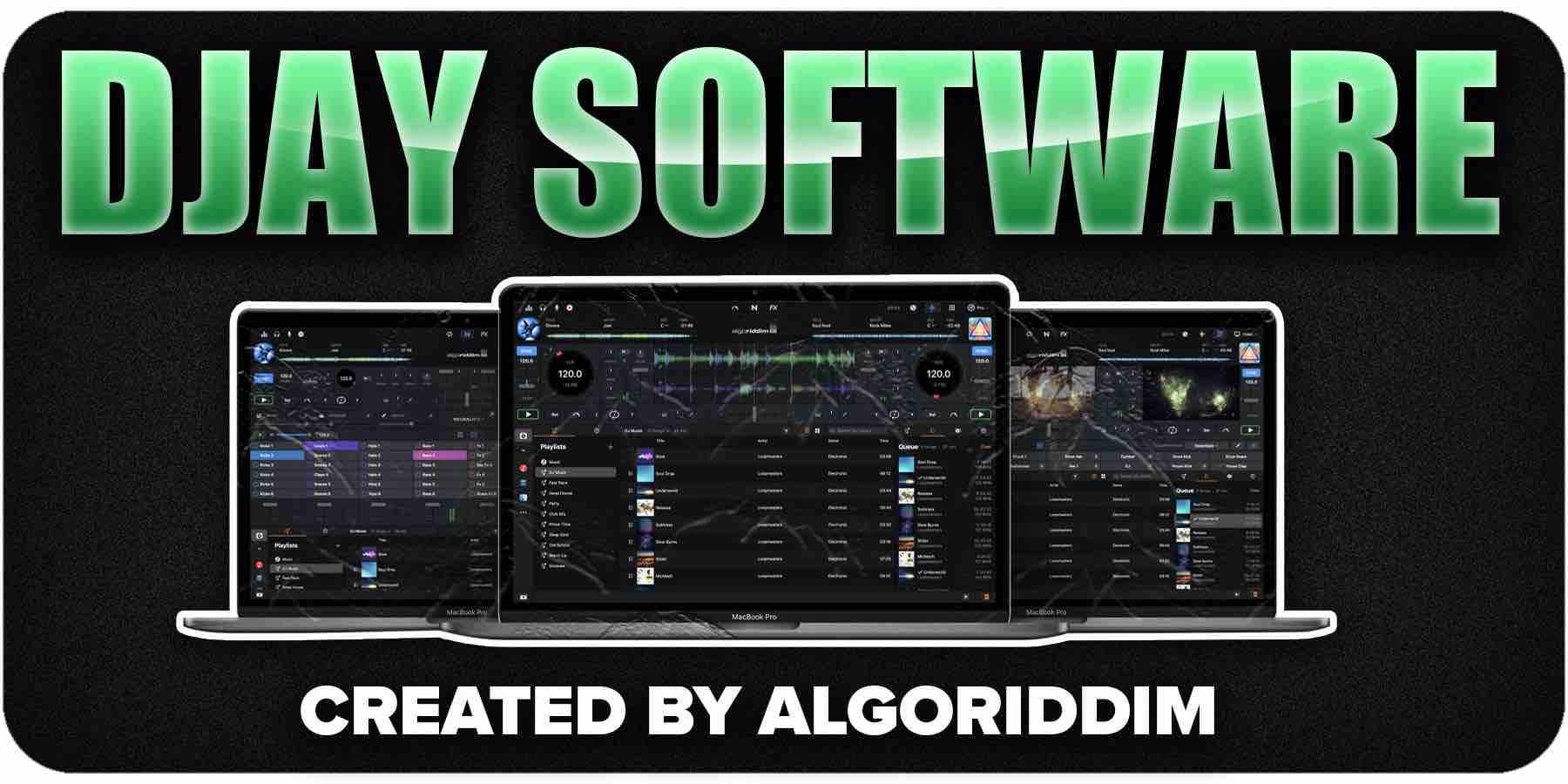 Algoriddim's Djay is a software company that creates consumer and professional-level apps for desktop and mobile devices.
Algoriddim provides an environment to create where everyone can be creative, challenging the boundaries of what can be accomplished in terms of technology and creativity.
They have collaborated with many world-class artists on creative ideas that push the limits in creating new media content or technologies.
The cool thing is there is smart playlist creation as well.
Load up songs for automatic mixing within seconds:
Key matching

Adjustable eq shelves

Beat matching

Master sync

Supports automatically synching DJ mixes
Djay arranges your audio files as well and I'll help you make your next live DJ performance a freaking nbanger!
The live make some tools are pretty awesome so you have full control when managing two songs at once.
A must-have loop app for all hardcore scratchers.
With 36 total beats, the beat you need is always available!
Plus there's a 50/50 pitch control to speed up or slow down the digital music.
Dance to the beat of your own drum with Beats & Breaks for scratch training.
#12. WeDJ (iOS, Android DJ Software)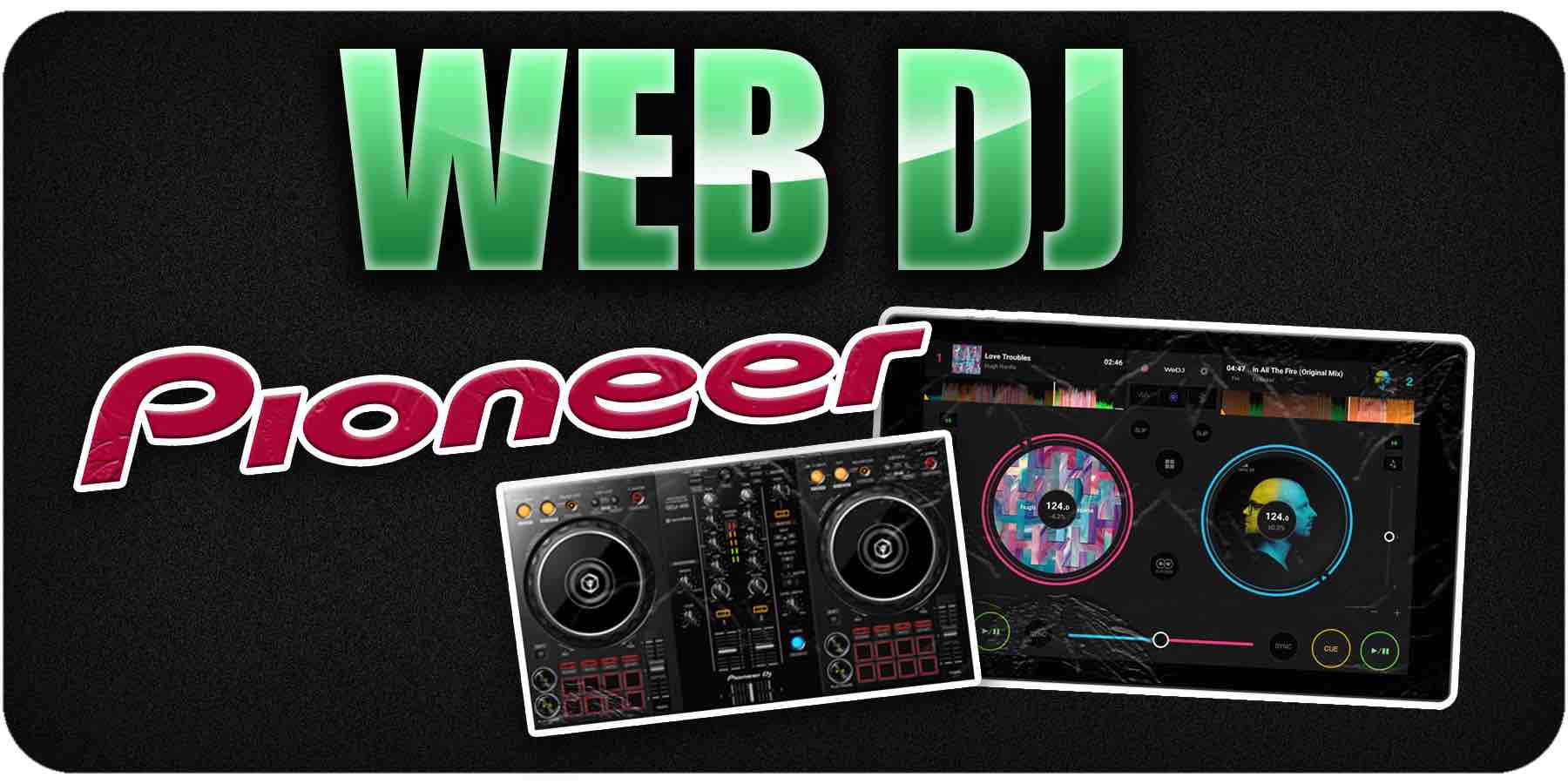 WeDJ is a DJ app that will teach you how to mix music.
It has a 2-channel interface with animated waveforms, jog wheels, play/cue buttons, tempo sliders, and crossfaders.
There's iTunes integration as well!
With over 30 million songs in its library or your own iTunes integration collection.
All available through Beatport LINK and SoundCloud Go+ for your DJ mixes.
WeDJ can help get you started mixing digital music on the go.
Whether it's your first time blending sounds or you've been doing it for years, WeDJ's Transition FX feature enables seamless transitions so every track sounds just right when transitioning from one song to another.
Upload music to Spotify, Apple Music, TikTok and 150+ other stores and platforms for FREE:
#13. DJ Player Pro (iOS Virtual DJ Tool)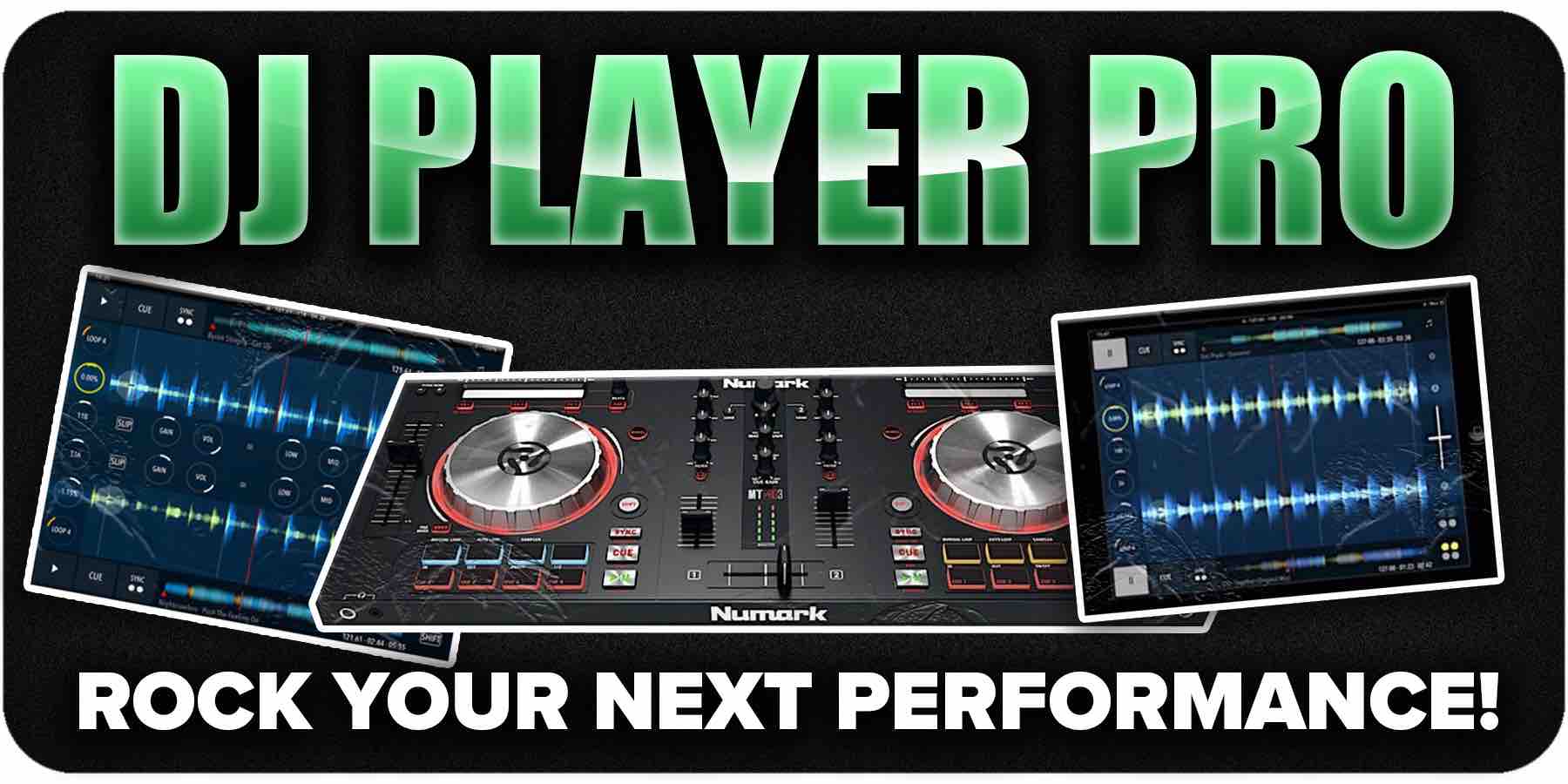 DJ Player Pro is one of the best DJ software or mixer on the market.
Every single component of the DJ Player Pros audio engine has been researched, developed, and fine-tuned in-house.
This unprecedented level of integration means that it provides unmatched performance, responsiveness, and cleaner sound than any other DJ software expensive mixer.
DJ Player Pro's proprietary audio engine reacts to your control as fast as possible using 1-6 ms latency for MIDI file playback for DJ mixing.
This is better than Serato's 8ms when running at a consistent 128 BPM!
DJs say that the product performs just like what happens in relative mode - but faster!
#14. PCDJ Dex 3 (iOS, macOS, PC)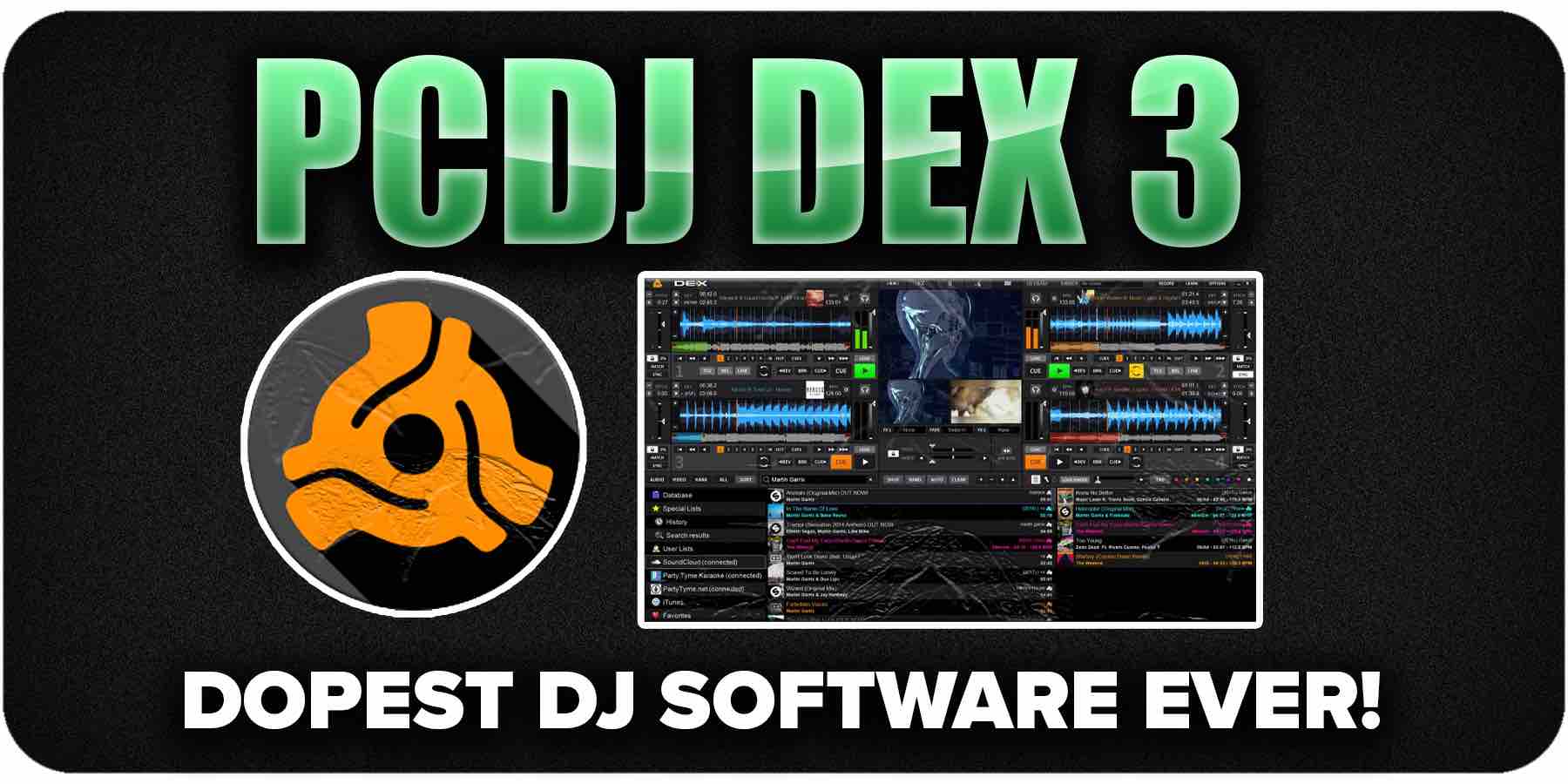 DEX 3 is the only DJ software with all the features you require to make every gig a total success.
DEX 3's beat-grid-based automatic perfect beat mixing and key detection make it easy for you to blend tracks, allowing you to focus on the other aspects of your perfect beat mix.
Perfet timecode vinyl control.
Your audience will enjoy superior sound quality made possible by DEX 3's industry-leading custom sound engine whether you're mixing music live or using Automix.
You can really tear down the house party dance floor!
And since DEX3 offers no latency playback and support for today's hottest DJ controllers, loops, hot cues, and all playback features are ultra-responsive.
Even newbies can easily get up on stage without missing a step!
My Top 3 recommendations
Here are my top 3 DJ software recommendations:
Virtual DJ: It is just the best freakin' DJ software for the whole package and includes many additional features, controller control support, etc.
Mixx: Ideal for beginners inDJ mixing.
Serato DJLite: This program includes samples and makes DJ mixing upgrades easy.
(CuteDJ mix is an honorable mention!)
Just like in physical sports, there are many different types of equipment used to learn the digital sport of music production.
You must experiment with skill and technique as they develop their skillset.
Load up your favorite playlist automatically and find the exact tempo for auto beat matching!
Improve your beat-mixed song transitions!
The best features of each DJ mixing software are spread around.
Sure… They all have the basics (beat matching, key detection, and two tracks) but there is a different DJ mixing experience among the different DJ software!
To create the best mixes and manipulate the details hard I highly suggest you get comfortable with more than one DJ software.
You wouldn't just try one fitness class, would you? No!
You would try them all and stick with what works for you.
Having multiple auto DJ software to load songs and create mixes from your favorite playlist is essential!
Join The #1 Platform For Music Artists.
We're starting a revolution - and putting music artists (like you) first.
Boost Collective is a free-forever music distribution platform. Upload unlimited releases to 150+ stores and platforms and keep 100% of your earnings.
You'll also get free playlist promotion, cover art creation, and much more!
Join Boost Collective for free here.