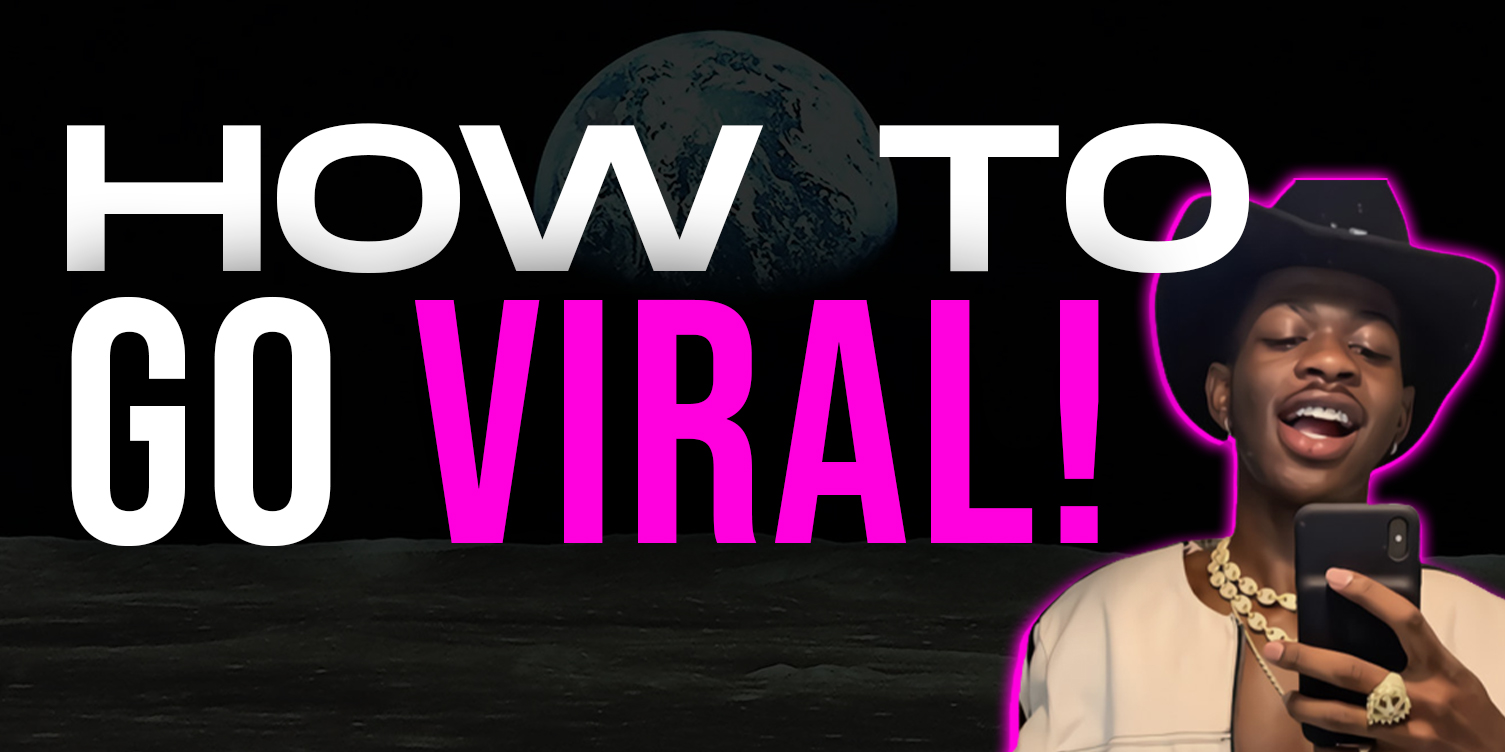 Here is how to make Your song Go Viral, fast!
Knowing how to make your song go viral is crucial.
In the famous words of Nickelback "We all just wanna be big rockstars."
Unfortunately, the music industry will not just randomly reward you for releasing things. (Usually)
In order to get people listening, you'll have to focus on the finer details! But before you go viral, you need to distribute your music to the world.
Use Boost Collective's free music distribution platform! Distribute unlimited songs to 150+ stores/platforms, and protect your content with Content ID - while also keeping 100% of your earnings. Use this upload form to distribute your single now:
Boost Collective is the #1 trusted source of music distribution for artists - You can protect your content and earn royalties whenever it is being used. Enjoy!
The Loyal Fan Hack: Explained

Is there a way you can hack your promotion so that you're building loyal fans on repeat?
The trick is to get your existing fan base to share your music with new people for you, essentially employing your fans as a promotional outlet.
This works becuase people typically have friends who have similar taste in music.
This loyal fan hack is amazing.
The trick is to incentivize your loyal fans to like your music.
Usually, if you do something like a giveaway (whether it's sneakers or game tickets) then you can find ways to get fans to start sharing music on mass.
Most artists try to promote the music by themselves and end up failing because of this.
If you have any type of fanbase that they're just waiting to share your music!
Make it fun and interesting.
You'll see loyal fans come by the second.
It may be worth it to go on Twitter or Instagram live to really get close to your loyal fans, this way they're more likely to have you at the top of my mind when it comes time to release a brand new single.
You'd be surprised with how many songs can go viral with this loyal fanbase hack!
How to make your music video go viral
Making new music go viral on YouTube is not as easy as it used to be...

Virality now on YouTube is depending on how many shares you can get.

Let's be real, it's easiest to go viral or either parody songs or cover songs that people generally vibe with.

Making anime music videos (AMVs) or making joke music videos will pay more royalties for the same song than a highly-produced $2000 music video shoot.

The trick is generally to find an audience beforehand, and then feed them your music in many different ways.

Lil Nas X would make about 200 DM's a day to promote his song Old Town Road... And look at how viral it went!

Of course, he gets harder every day, but if you know exactly where Fanbase is, then it's going to become a lot easier to go viral.
Upload music to Spotify, Apple Music, TikTok, and 150+ other stores and platforms with Content ID for FREE:

Boost Collective is the #1 up-and-coming music distribution for artists, letting you put your music out there for free.
16 Ways to make a song go viral
It's your lucky day though because we have 16 of those "finer details" to share with you.
How to make your song go viral:
Find your target market

Use the right hashtags

Create SEO-friendly content

Network locally

Network globally

Collaborate with influencers

Work with a music agency

Run YouTube promotion campaigns

Make a good music video

Have a good hook

Reward your fans

Create a solid brand

Utilize your connections

Network your butt off

Leverage TikTok as much as you can

Go live as much as you can
If you just invest more focus towards creating quality content that can go viral…
You will see huge results!
Anyways, none of you are here to listen to my rambling, and if you are, then I'm grateful but concerned for you.
So, (unlike Kendrick Lamar) I'll cut the intro short and get straight to the tips.
#1. Find your Target Market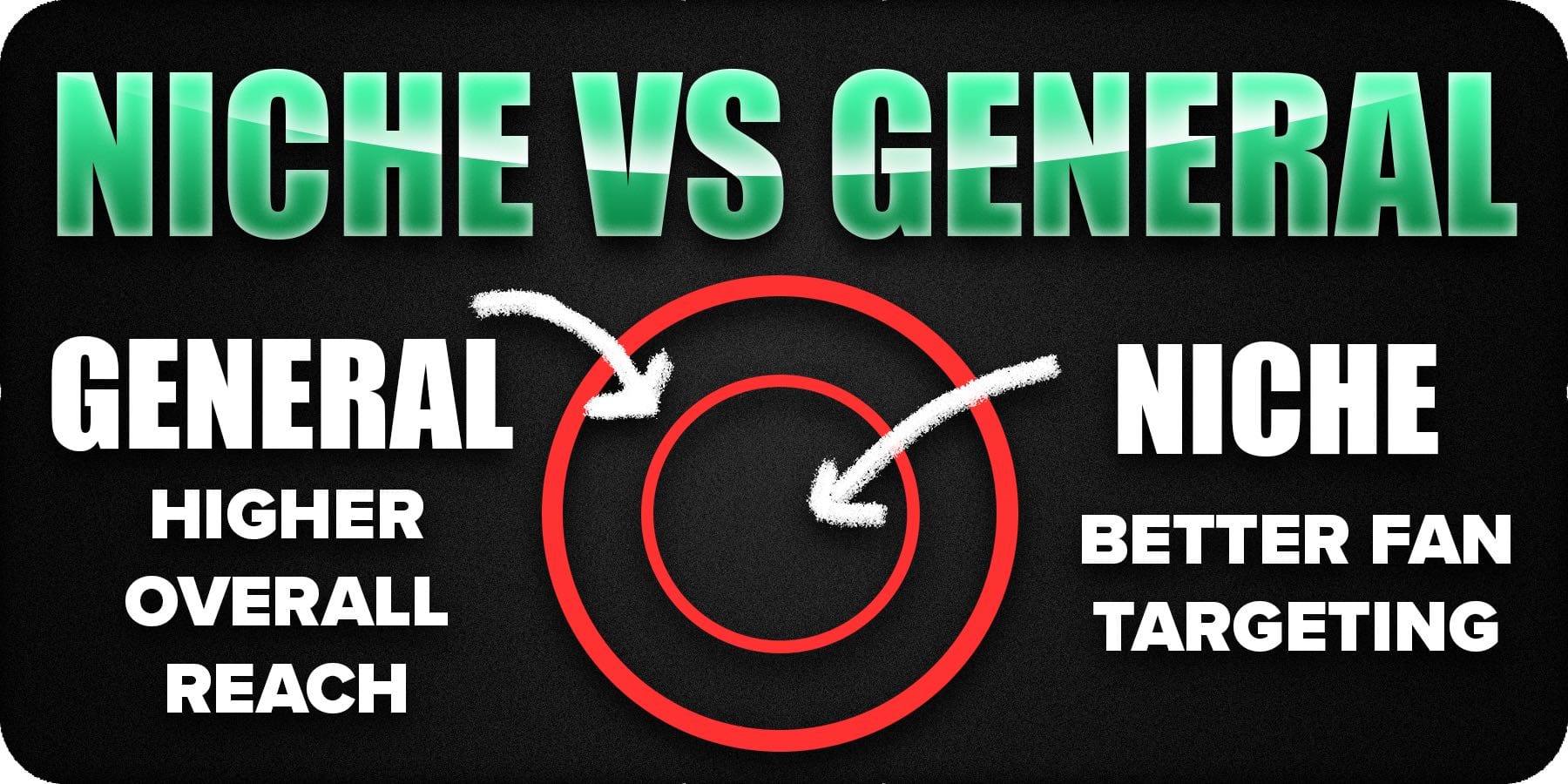 Let me put this into perspective: If a musician makes 808-heavy New York drill music, and somehow thinks their target audience is pop-folk fans.
When the time comes around to preview a song their audience will reasonably say: "What is this scary music haha."
Do not do this.
It's a lot easier to find future fans while working within your niche.
The true secret to viral marketing is not how you market, but WHO you market to.
Utilize various platforms to delve into your genre community, this will help you build a productive and practical fanbase for your content.
Knowing who will most likely be the ones listening and buying your albums is key to building a successful music career.
Do some research on where your demographic might be located!
The most popular targeting method is location, age, and community. Things easily go micro-viral within target groups!
Upload music to Spotify, Apple Music, TikTok, and 150+ other stores and platforms with Content ID for FREE:

Boost Collective is the #1 up-and-coming music distribution for artists, letting you put your music out there for free.
Marketing your own music to your target audience
Example: What if you're marketing for Taylor Swift?
Okay, then it's good to target a mostly female, teenage audience.
You should also consider where your desired audience might hang out online.
For example: if your target market is African-American women aged 18-34, think about where they might be socializing online (Twitter).
You won't see them on Reddit- meaning that in this community you have no chance to go viral on this platform.
Another example: if you know that you are targeting 30-year-old women who drive both kids to school and work on the way, then you want to consider radio spots that will play in the morning when they're on their commute.
Once you understand your target fanbase, then it's easy to promote.
Make sure you use the Boost Collective platform to get free music promotion, distribution, and more - it'll be a huge help on your journey to going viral:

#2. Use Hashtags to promote your music
"Other musicians don't use Hashtags in their videos, it looks ugly on Instagram." That's what losers say lmao.
Hashtags are the bread and butter of social media sites.
Hashtags make it easier for people who share a common interest to find each other and interact with quality content related to their interests.
Independent musicians using them to get noticed and build connections are both very viable options.
There are multiple resources online that will help you find hashtags for your video.
3 tools to generate great hashtags
(Yes, I know I'm great) Now go post your music video and absolutely DECIMATE your caption with any viable tags.
For best practices when using hashtags, think about how many people are likely to see your post first before deciding which ones to use.
Put yourself in their shoes—WHY would they want to see it?
If you can't answer that - you may not need to use it.
Make sure there aren't too many hashtags cluttering up your post either.

How many hashtags should I use on Instagram?
The purpose of the hashtag is to connect posts on social media so they can be easily found for trending topics.
There are no hard-and-fast rules about how many hashtags you should use. It all depends on the content of your post. However, people typically use 3-5 hashtags per post (rather than the allowed 30.)
For example, if you post about your vacation in Florida, go to Disneyworld, and eat at Joe's Crab Shack, you could use #florida #disneyworld #joescrabshack.
Here are a few things to keep in mind when using hashtags:
Ensure content is relevant to the topic of the hashtag

Use up-to-date hashtags

Use tags from niche communities

Don't add too many hashtags at once
The more hashtags then the harder it is to rank while stunting the post's algorithm.
Upload music to Spotify, Apple Music, TikTok, and 150+ other stores and platforms with Content ID for FREE:

Boost Collective is the #1 up-and-coming music distribution for artists, letting you put your music out there for free.
#3. Create SEO Optimized content to go viral
You may be asking, "what is search engine optimization?"
Give me two dollars and I'll tell you. Just kidding (I don't need the $2 because I use the tips in this list.)
S.E.O = Search engine optimization.
This means when somebody searches your name, do you appear first?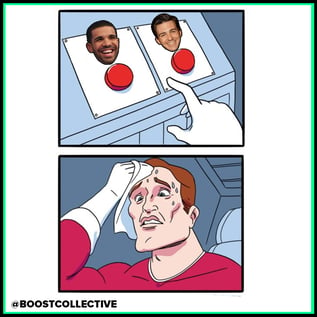 Example: Type in Drake and you'll see the
rapper before the child actor. (Sorry, Drake Bell. 😅)
The only thing better than word-of-mouth advertising is making a video SEO-friendly.
Figuring out what people search on things like YouTube, google, and other social media platforms.
You should build your song titles and video headings to match those of viral marketing pros.
It's possible to get your professional-looking video viral!
Bonus tip! An even easier (and free) way to do this, would be searching for keywords to your niche on these platforms.
Spotify playlists help boost the SEO of your artist songs/brand.
#4. Network with music industry Influencers
Imagine you went to high school with Lil Nas X, and then he made old town road (and you never became his friend because you were lazy).
Now you can't drive to Food Basics without hearing it at least twice.
Remember this saying: The best place to build connections is in your own city.
Collaborating with local artists is a cost-efficient and productive way to build a sound for yourself.
You never know who will go viral, so be open-minded and don't lose focus on the end goal.
When it comes to music, collaboration is one of the most important aspects.
This can be splitting a song into parts or working with multiple people on a single project.
With more collaboration opportunities and more people trying to collaborate, artists can grow their fan bases faster and establish themselves as leaders in the industry.
To be successful in today's industry, collaborations are more important than ever.
You don't have the resources necessary to promote and market a single project on your own, a collaboration could give you the chance to work with some of the most talented people out there.
The same reason you want to network with Lil Nas X is the same reason why you want to network with local musicians.
Not everyone will go viral on TickTock/Instagram… That said, you don't know who will.
Don't just see popularity on your public profile, seek popularity among your connections!
Upload music to Spotify, Apple Music, TikTok, and 150+ other stores and platforms with Content ID for FREE:

Boost Collective is the #1 up-and-coming music distribution for artists, letting you put your music out there for free.
#5. Collaborate With Influencers
The same sentiment yeah yeah yeah we KNOW. This one deserves its own section though.
Since you're creating music, then reasonably you'll be listening to other people's music.
Digital marketing is not as hard as it looks, and finding artists within your style is actually quite easy.
5 tips & tricks to connect with influencers
Look into your biggest influences

Go through IG comments on trendy posts

Look up hashtags

Search popular topics on youtube

Search up type beats with their name
Find artists with viable fan bases and build your own from there.
It's important to know your audience and target demographic before reaching out to influencers.
When you're looking for an influencer, it's best to choose someone with a similar following and focus on the type of content they usually produce.
Some popular targets are bloggers, hip-hop Instagram pages, Youtubers, and TikTok personalities.
5 questions to ask before using influencer marketing:
Is there enough overlap between your target fanbase and their followers?

What kind of content do they typically share?

What demographic of people follow them?

Are they active on social media every day?

Do they have a consistent engagement rate?
Use the tool Social Blade to see if the growth of the influencer is legitimate. You don't want to be scammed by an inactive page!
The carebears were not lying when they said friendship is the most important thing in the world.
Take advantage of the opportunities that social media provides you.
#6. Use a Music Marketing Service

Oh no, self-advertisement!
Yes, we (Boost Collective) are capable of getting your music video that viral success it so dreams of.
Of course, we can, why would we be giving you all these tips if we didn't know how to use them?
The industry is a tricky place to navigate, if you have the funds for professional help, then hiring a service is NEVER a bad idea.
Our specialty is in-depth content strategies aimed at YOUR target fanbase.
We'd say look into other services and see how they let a strategy generate. (dumb idea)
Butttttttttt......
Those services haven't worked with Tory Lanez or 347aidan as we have.
Upload music to Spotify, Apple Music, TikTok, and 150+ other stores and platforms with Content ID for FREE:

Boost Collective is the #1 up-and-coming music distribution for artists, letting you put your music out there for free.
#7. Get your music video viral on Youtube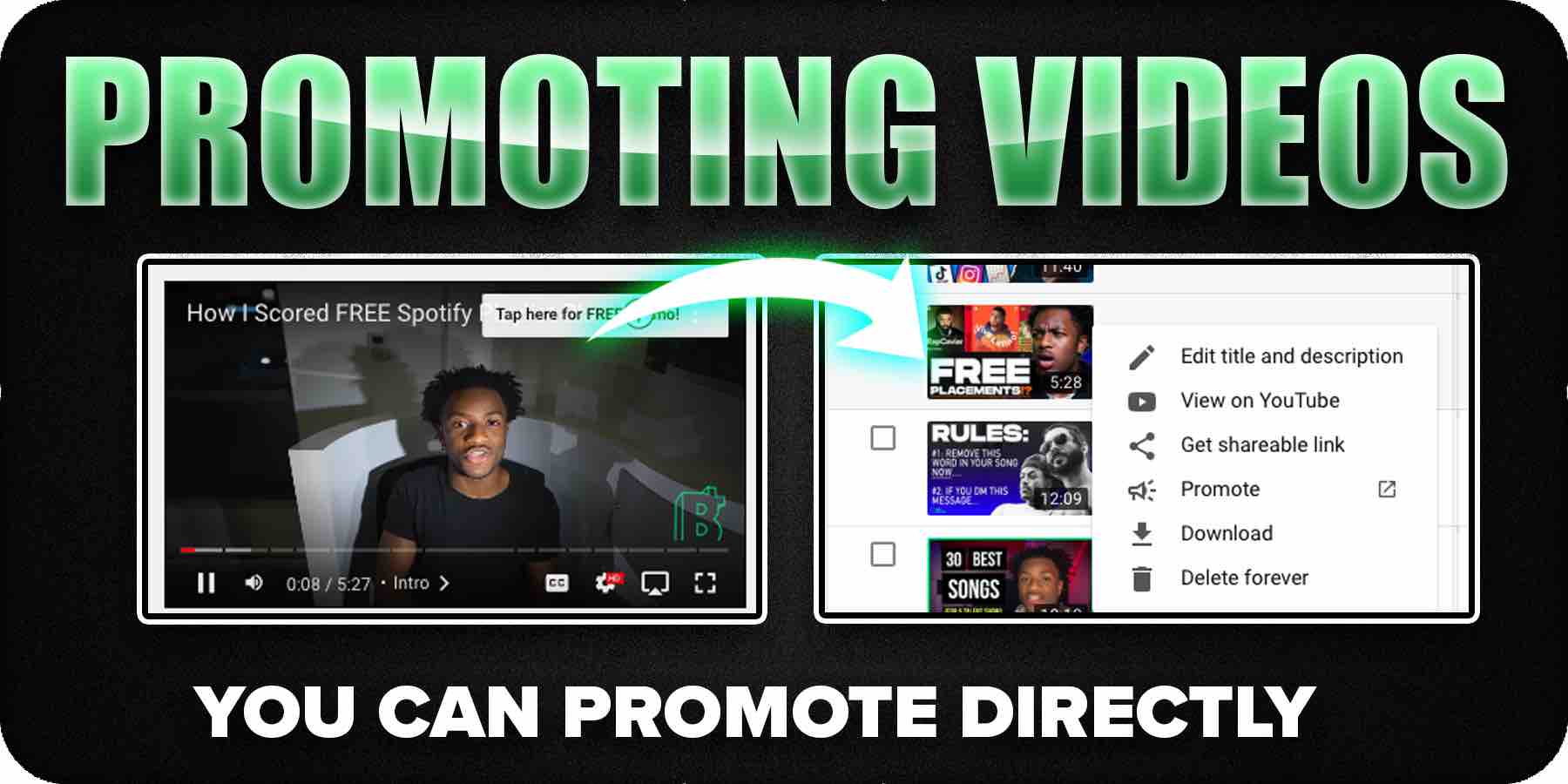 This is very broad (we know).
Just showing up in someone's search results can be the difference between going viral and remaining in obscurity.
Youtube virality is a magic pill that not many artists know about.
(Aside from NBAYoungboy. of course.)
Utilizing things like type beats, youtube editors, and putting in bids to be the intro music to popular channels are all very viable ways to get your music heard.
Use these YouTube tips to make your music video go viral:
Make Youtube short

Choose viral video titles

Invite collaborators/cameras for your music videos

Host a contest

Promote your Youtube video on social media

Ask viewers to share your music video

Make a click-worthy thumbnail

Analyze Youtube video search terms in advance
Put a link to your music in the YouTube description box to growth hack a loyal fan base!
In the same way, Bon Iver recorded "Roslyn" and Twilight used it (for something?).
You can record whatever you'd like and have a Youtube channel use it as a new video (s) intro.
#8. Have a professional music video
This is a no-brainer.
Nobody wants to watch a music video recorded on an old iPhone camera.
(Sorry Spaceghostpurrp fans.)
For this area of expertise, you have two different options (reasonably).
Music videos are often more than just a visual representation of the song, they are also an opportunity for you to create something memorable.
Here are some tips on how you can make a music video that will leave people talking about it for years to come!
Here are 3 common ways to create a music video
Hire a video production firm

Record your own DIY music video

Hire a freelance animator
Most area codes have professional videographers around, and their rates may vary.
This is the first option.
If you're willing to shell out the cash, a professional
videographer will usually shoot AND edit a professional-looking video by your direction (or theirs).
The second option is to go to Best Buy, pick up a good video camera, and shoot your own music video.
Upload music to Spotify, Apple Music, TikTok, and 150+ other stores and platforms with Content ID for FREE:

Boost Collective is the #1 up-and-coming music distribution for artists, letting you put your music out there for free.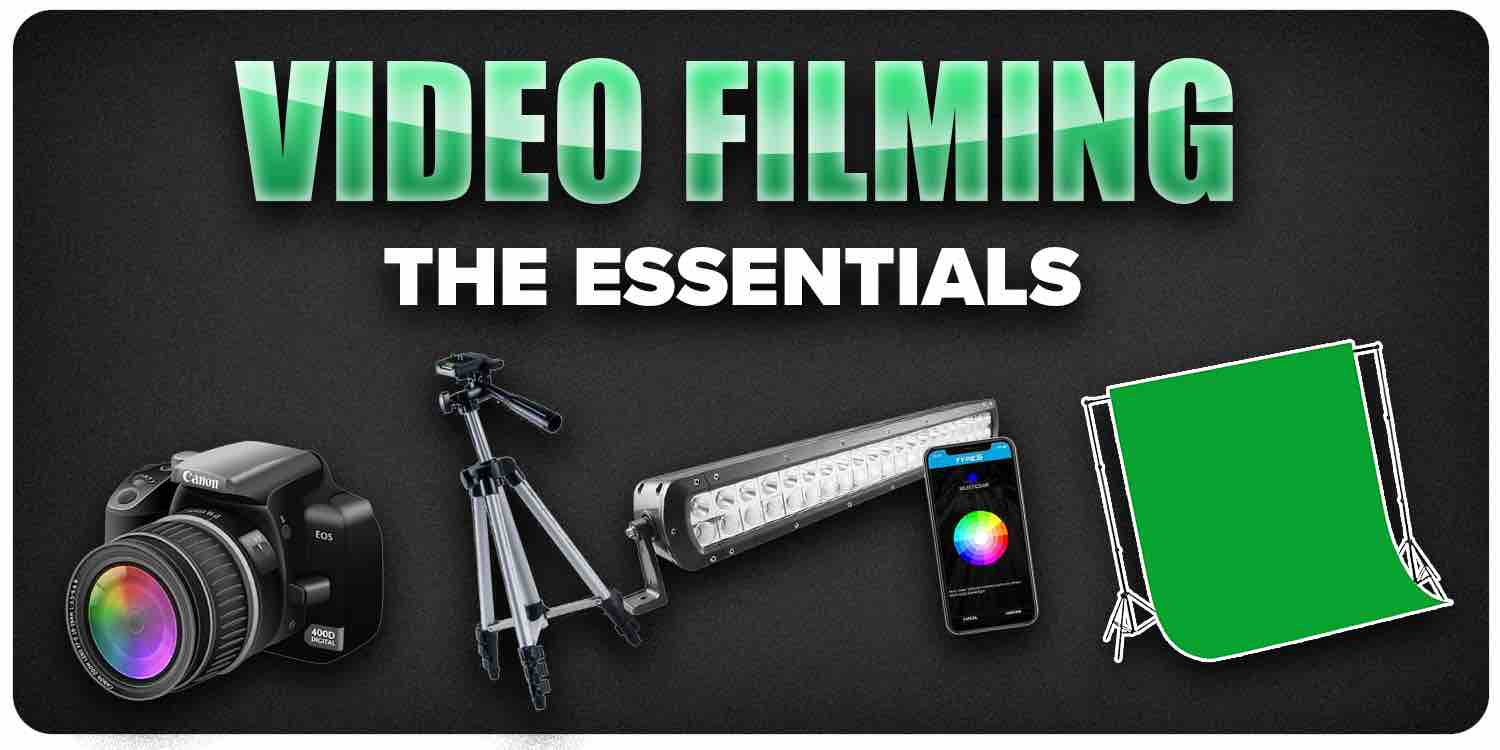 To make your music video more memorable, these tips may help:
Focus on your unique talent

Make video edits/transitions match the music

Shoot in interesting locations

Make a good video heading

Keep it short and sweet

Be creative with lighting

Record in the right background

Take clips from your live performance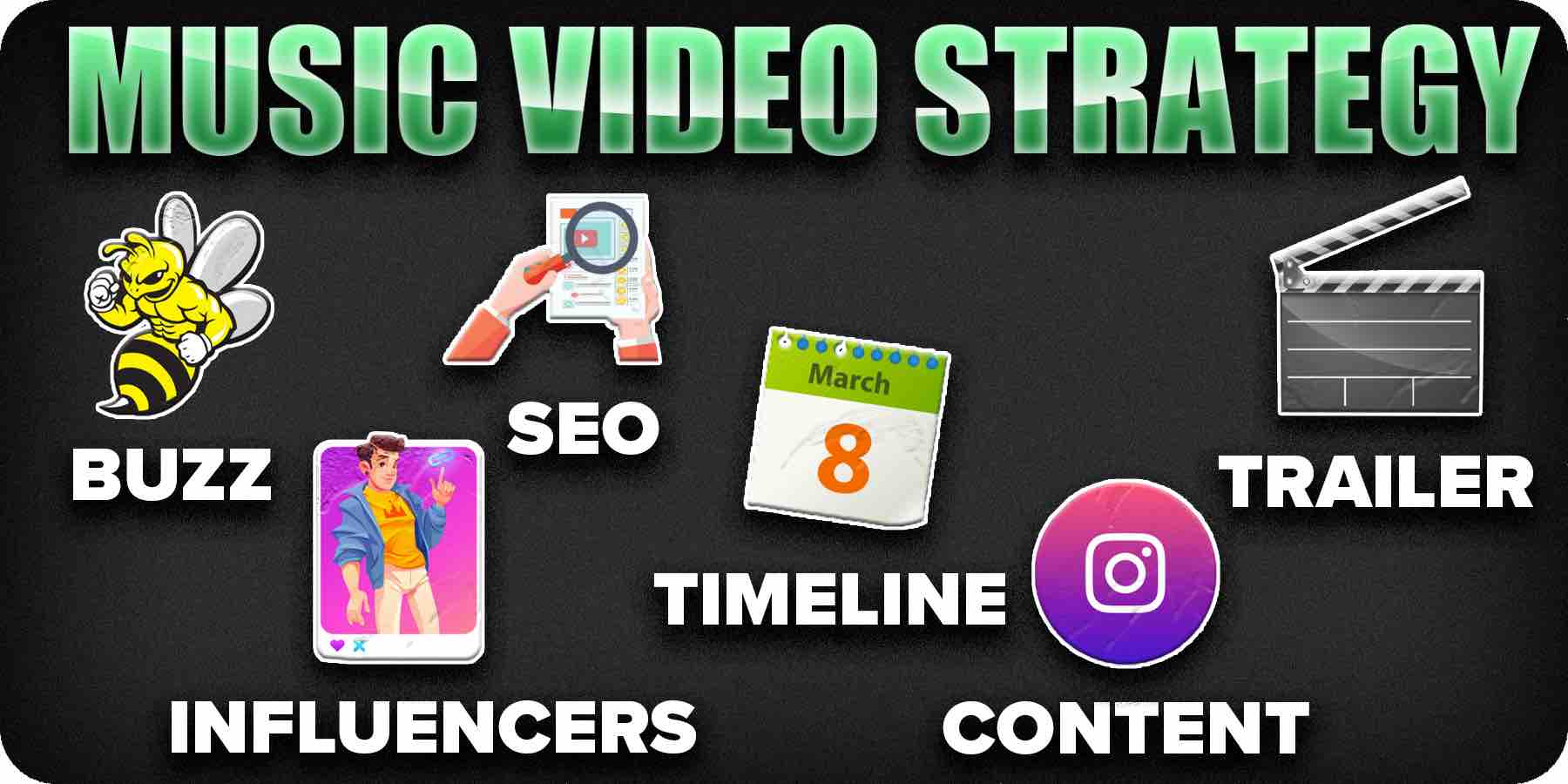 As long as you have a good idea of what you want the video to look like, you can shoot it on location or in a studio.
Adding text running across the screen during scenes can help signify important moments in your song (e.g., lyrics).
In addition, adding text could be effective if you're trying to make a point or get across a message.
Here are 8 ways to shoot a creative music video in 2023!
Upload music to Spotify, Apple Music, TikTok, and 150+ other stores and platforms with Content ID for FREE:

Boost Collective is the #1 up-and-coming music distribution for artists, letting you put your music out there for free.
Editing your music video for success
Shooting your own videos is the most cost-efficient option, and learning editing software is never a bad idea.
(Especially if you're trying to create more in-depth content for your socials.)
Before you start to edit, watch your video and decide what you would like to change about it.
Maybe you want to start a new scene from a different point of view, or you'd like to add more background noise during a dialogue scene.
Decide what changes you want to make and how long they will last.
You can edit for free using DaVinci Resolve! Super easy and simple.
You can find a free online course for editing to get better.
#9. Start with a hook, and then your video
A musician's best friend and Peter Pan's worst enemy.
The hook.
When formulating a music video, a good way to get people involved is through storytelling. For example, look at the "Stan" music video.
The story follows a crazed fan who....you know.
It's extremely enticing, and the intro to this video sets up the story to follow.
Engage your audience this way, create share-worthy content, and they'll return to whatever music video you post from here on out.
You can use a professional microphone and narrate a cool story, that will definitely go viral within your community.
Other musicians use this tactic and it really gets people listening to the music and promotes a new video with success.
Storytelling is the magic pill to success on various platforms not just Youtube!
The better your hook is, the more viral success you will see and that is the main point of this free article.
#10. Reward your artist community
The best way to secure a loyal fan base is to continually let them know how much you appreciate them.
Reward fans, they're your foot in the door to virality.
best ways to reward your fans:
Giveaways

Contests

Livestreams

Free merch

Exclusive access to you
Give them early access to free digital copies of your work, select a few lucky fans to get featured in an Instagram Live, or give them a follow back.
The more you interact and reward your community, the more they'll push your music.
Upload music to Spotify, Apple Music, TikTok, and 150+ other stores and platforms with Content ID for FREE:

Boost Collective is the #1 up-and-coming music distribution for artists, letting you put your music out there for free.
Hosting a viral giveaway for your music
Giving away prizes can be a great way to incentivize fans or followers to buy your merchandise.
If a few lucky fans are always winning something, then you'll see a huge expansion in your digital marketing efforts and go viral.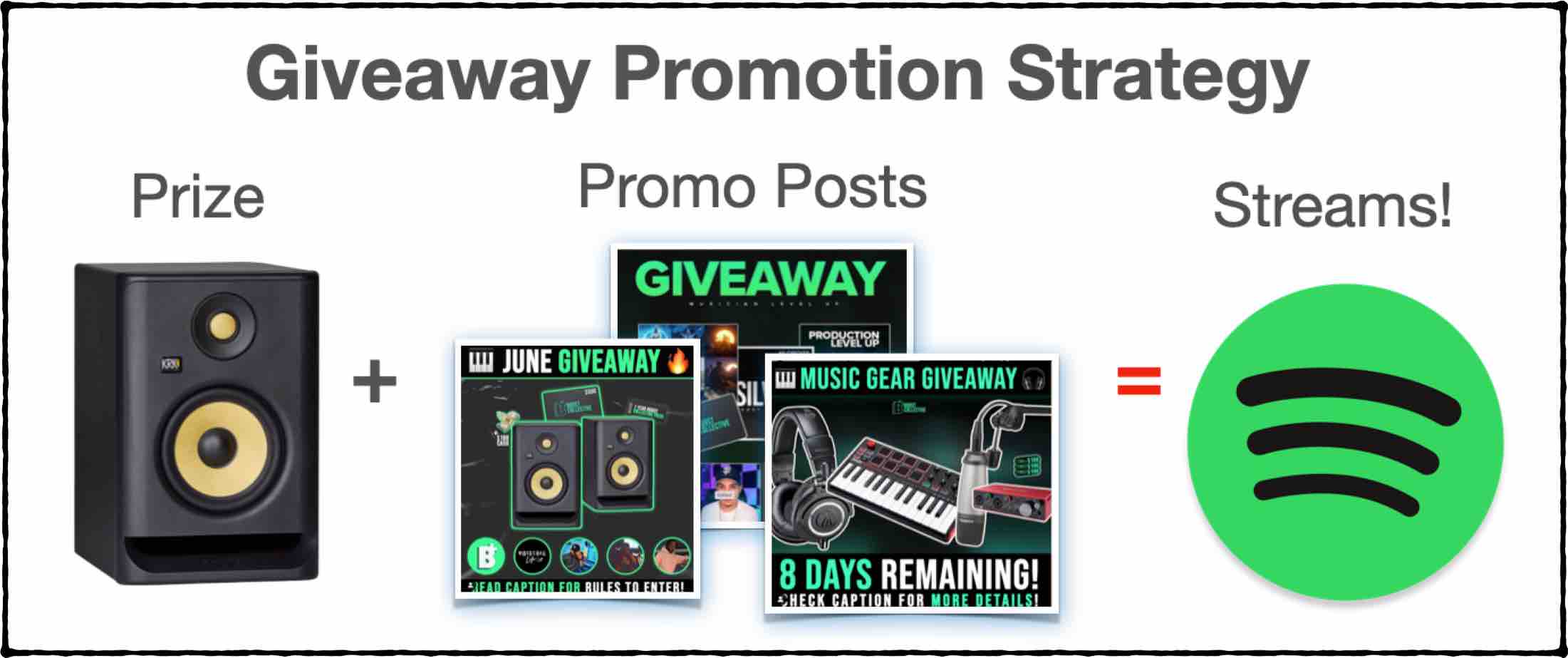 For example: if you were hosting a concert, you could give out tickets to see that concert as a prize.
It's one of the simplest ways to generate hype for your event and show how much it means to you.
This won't necessarily go viral immediately…
But fans in your target market will appreciate you.
This leads to your new song getting better reception from future fans since you have a great brand.
It's not money that you need, rather it's a more personal connection to make your viral marketing efforts a success!
It's important to set a goal for your giveaway.
It can be as simple as getting your name out there or gaining more followers.
Whatever you decide, make sure to have a clear goal in mind so that you know with certainty that it will lead to the desired results.
If you want to get your name out there, consider hosting an Instagram contest where you give away one of your unique items.
You could also ask followers who follow you on social media how they would like to win the item and then randomly choose someone from that pool of responses.
#11. Build a brand for your music
The moment you start thinking of your music career like a business is the moment you start moving in the right direction.
Have each new song follow a certain style, build your image from that.
A prime example would be Travis Scott, he built a brand around the erratic psych trap of the Rodeo era.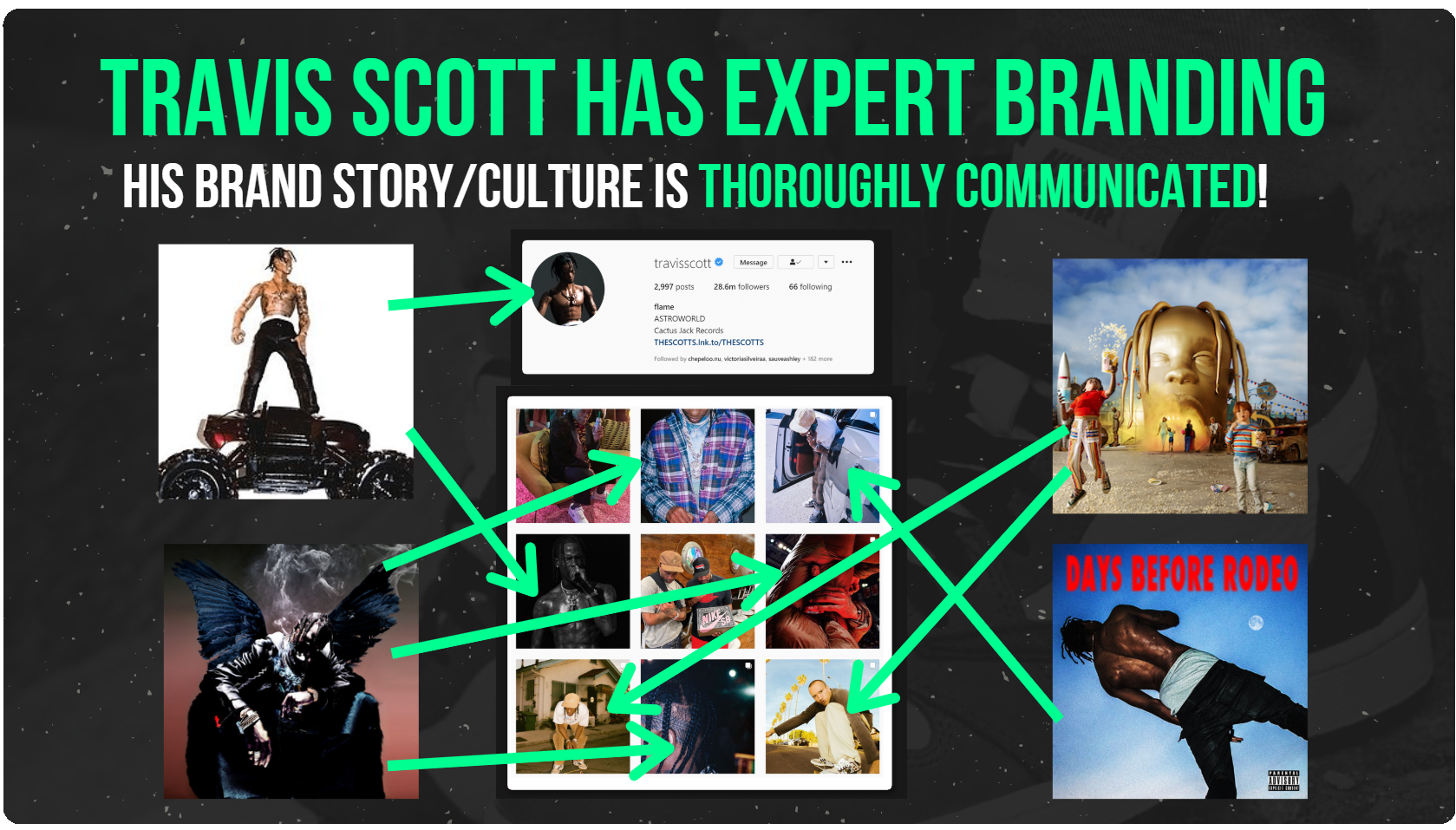 Which inevitably carried him throughout the rest of his career.
Having a brand allows people to latch onto something, so think long and hard about your image.
The music industry is all perception, it's your job to control how people perceive you. (We also help with branding)
Upload music to Spotify, Apple Music, TikTok and 150+ other stores and platforms with Content ID for FREE:

Boost Collective is the #1 up-and-coming music distribution for artists, letting you put your music out there for free.
#12. Utilize connections to go viral (ALWAYS)
Oh wow, you've made so many connections through hashtags and word of mouth!
Now you have to use them (yes, all of them.)
All connections are good connections, and tapping into the fanbases of artists around you is (as stated previously) never a bad idea.
Viral marketing is hard to do all by yourself, connecting with artists similar to you will open doors you never thought existed.
So yes, use all your connections.
The more you're seen with other artists, the more you're seen in general.
#13. Network with professionals
People don't realize how connected blogs, playlist curators, and videographers are.
If your goal is gaining popularity, then one of the best ways to do this is to build strong foundations with these people.
Blogs can push your next release date, playlist curators can get you on things like college radio, and a good music video can bring in hundreds of new fans.
There is no such thing as a "growth hack" unless it's through other people.
#14. Make Tik Tok sounds for your music
Remember the renegade?
Or any dance challenges that populated this platform?
That's your key to viral success.
The most common way artists blow up nowadays is through TikTok.
If you go viral on TikTok, you'll feel like you hit a modern-day gold rush.
Advertise your music through your own TikTok, and create a catchy sound that people can use for any video they'd like.
You won't get the cover of rolling stone without dominating the for you page first.
#15. Connect with Tiktok influencers.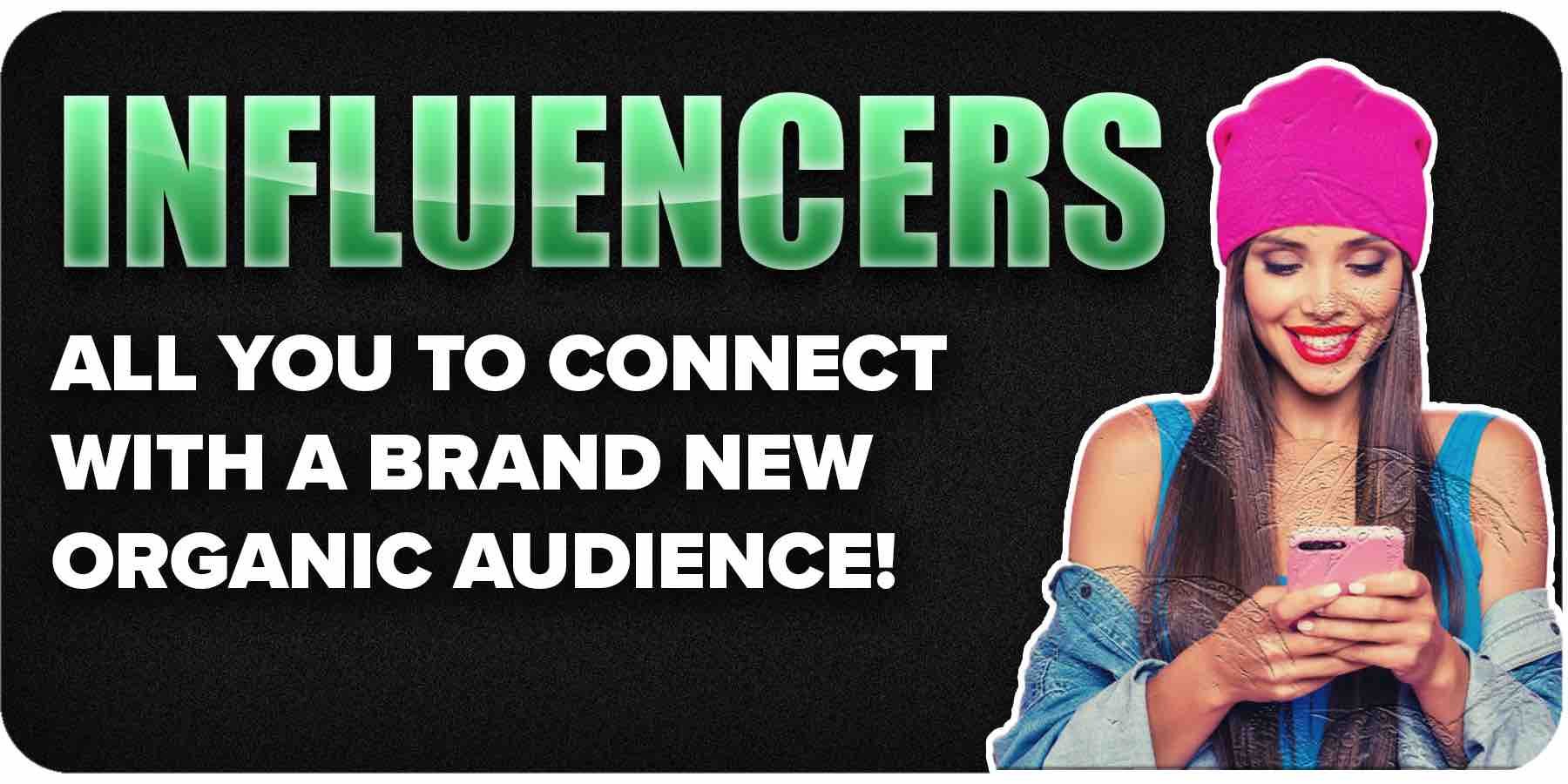 Do you know who went viral through TikTok?
347Aidan! (we worked on him!)
Influencer marketing is a great way to reach target audiences you never knew EXISTED.
Most influencers will have a set price to use your sound, and you can pick and choose who you decide gets to use your sound!
Super easy, it's like Walmart for music marketing!
Upload music to Spotify, Apple Music, TikTok and 150+ other stores and platforms with Content ID for FREE:

Boost Collective is the #1 up-and-coming music distribution for artists, letting you put your music out there for free.
#16. Utilize Instagram and Tiktok Live.
Live stream to REALLY connect with your fans.
Being able to interact with them in real time will help you create friendships and community within your fan base.
Plan a time to go live, and let your fans join you in real time.
The common age range on social media is ALSO the common age range for modern-day music fans.
Submit your song, if I like it then I'll add it to my Spotify playlist.
I'm taking song submissions of all genres👇

Summary for going viral
All in all, using these tips will help you get a foot in the door towards virality.
Look for publicity, not money, and the money will come soon afterward.
If all else fails, you can always book a consultation with us.
But if you'd like to go for it on your own, here's your baseline.
Good luck fellow musicians, and as always, never stop grinding.
I hope you now know how to make your song go viral!
Join The #1 Platform For Music Artists.
We're starting a revolution - and putting music artists (like you) first.
Boost Collective is a free-forever music distribution platform. Upload unlimited releases to 150+ stores and platforms and keep 100% of your earnings.
You'll also get free playlist promotion, cover art creation, and much more!
Join Boost Collective for free here.