Free DJ Name Generator: The History Of DJ Names
Want a DJ name generator so good that it give you tons of ideas? We got you covered!
But first... where exactly did the term DJ come from?
The term "DJ" means "Disk Jockey." This is someone who plays live music and is responsible for making sure that everything goes smoothly during an event.
DJs make sure music is always flowing and people are dancing.
I'm going to show you the best random DJ name generator on the Internet!
Not only will they be random DJ names, but you can bet your bottom dollar that these DJ name ideas will be dope as hell.
8 Random Dj Name Generator Services
Here are 9 services to generate a random DJ name idea: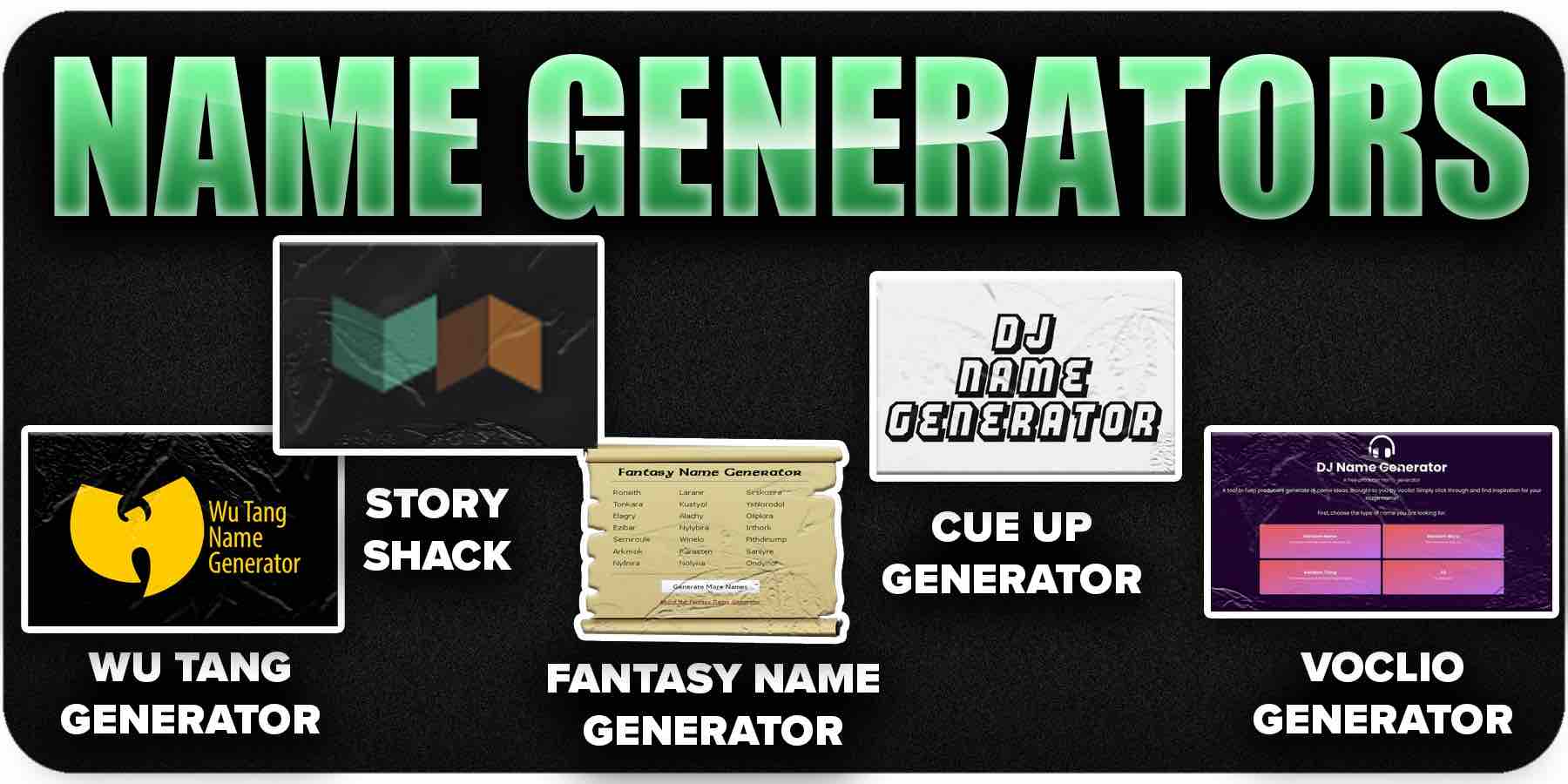 Although the website is called a "business name generator" doesn't mean it's going to give you a bunch of business name ideas.
(Unless you want it!)
The DJ business website provides semi-decent DJ names.
Test each DJ name generator and find which one works for you.
The thing about name generators is that just because they can pull up random names does it mean that the output will be any good…
Branding experts have discovered that most DJs don't prefer to use their real names as their stage names.
So I would say just bite the bullet and try a random DJ name generator website.
And of course, it's important you distribute your music under your new DJ name once you have it.
Use Boost Collective's platform for unlimited free music distribution, free music promotion, and more:

How DJs Came To Be In Pop Culture
One of the earliest associations with DJ was in 1956.
This was when Billboard Magazine started publishing charts ranking radio stations based on how many listeners tuned into each station.
This chart later became known as the "Top 40" since it typically ranked songs on this chart by their position on the playlist.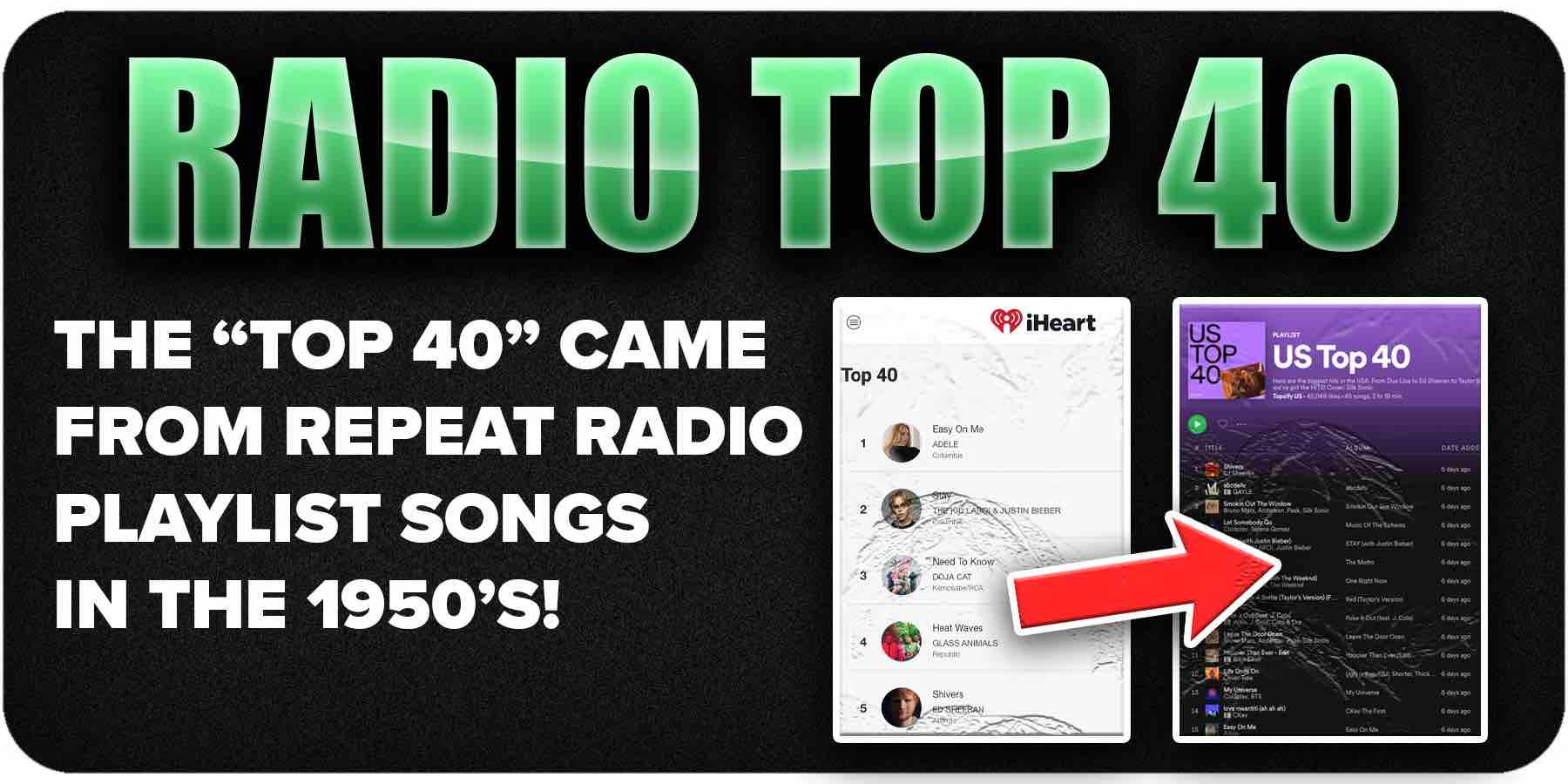 Struggle To Come Up With A DJ Name?
"What should my DJ name be?" What's the best name for a DJ?
It isn't easy to answer. It can be tough when you're trying to figure out what your identity is and how to go about creating an impressive name.
One of the first things that need consideration is personality or niche.
The issue with using a random DJ name generator is that it doesn't have any context about who you are and what your DJ business is all about.
Are you an online live-stream DJ business?

Or is it a club DJ business?

Is it not a DJ business but a hobby thing?
The kind of DJ business deals that you want to do will represent exactly what good DJ names will be for you.
Top 10 Most Iconic DJ Names For Inspiration
Let's get this started!
Here's a list of the most iconic DJ names in the world!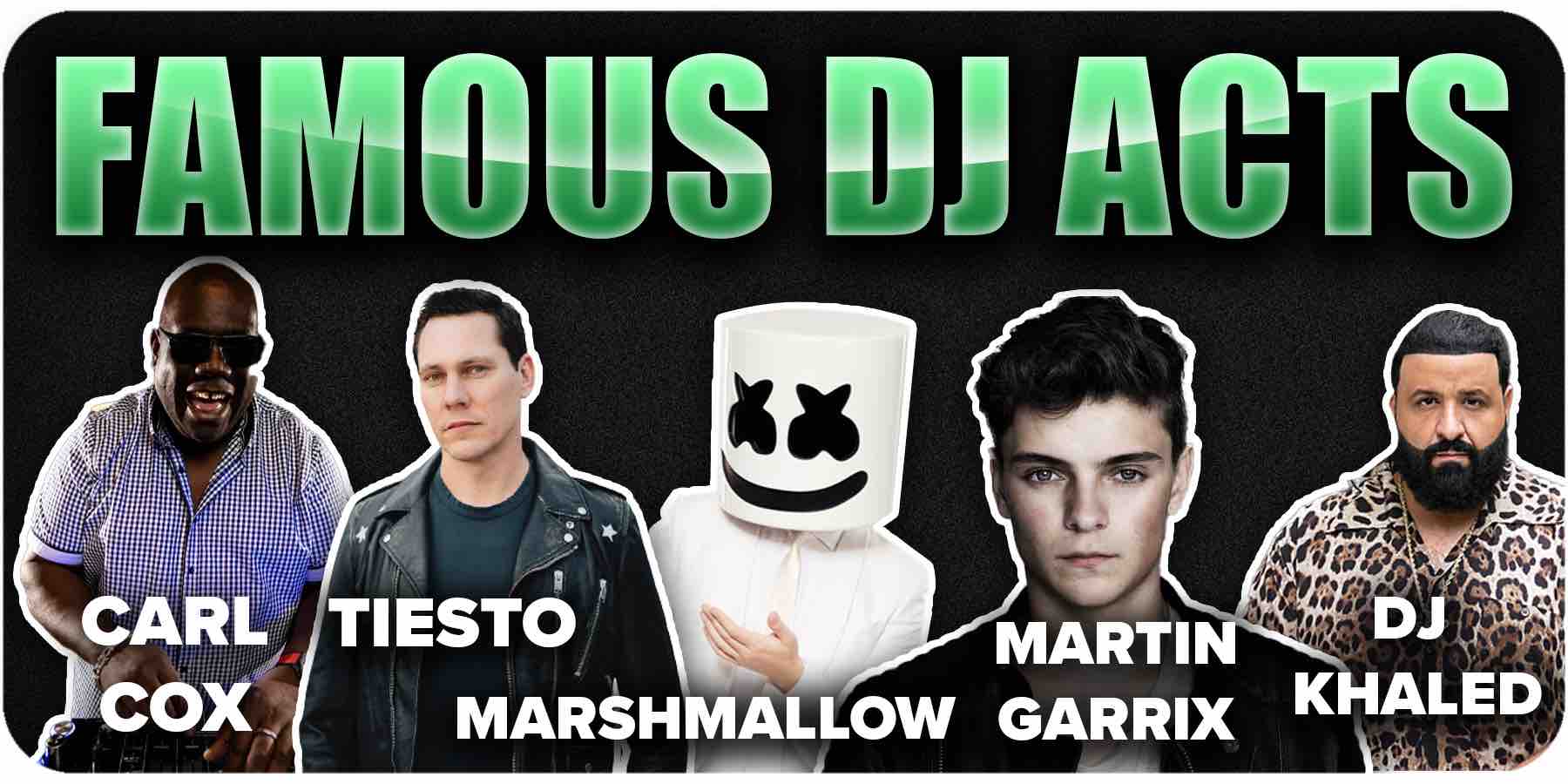 As you can see there really aren't any rules when selecting a DJ name.
However, it does depend on the music genre...
Changing just a few letters of your name like Test or Martin Garrix) can explode your DJ business while still retaining their c DJ authenticity.
10 Cool DJ Names for females

There are many female DJs out there, it's not just all men!
You'll need some cool DJ names for females that you can pick from.
Here are some cool female DJ names that are fun, preppy, and will match your taste!
Top 10 Cool DJ name ideas for females:
DJ Lady Mac

DJ Miss X

DJ Mizzy

DJ Primadonna

DJ Diva

DJ Laurra

DJ Divine

DJ Foxx

DJ Brown Sugars

DJ Empress
Here you go! These DJ names for females are all the rage.
Even if you don't use the entirety of the name, you can take aspects you like and merge them together
Check The Domain For DJ Names You Like
You absolutely should check the domain availability of any random DJ names that you like.
This way, you'll know if you're able to acquire that entity.
Nothing would suck more for you to get a good DJ business name…
Just for every handle to be taken on the website and social media.
For this reason, I advise any real DJ to create a list of great names that the random DJ name generator pulls up!
DJ Names Change Based On Genre
Is the name you want to choose one that people would use?
Or is it too trendy?
If you're unsure whether or not your name will stick around, you might want to choose one that's more basic.
If you are known for playing hard house music, then "DJ Hard Hitter" might make sense as a potential moniker.
Alternatively, if you play hip-hop and have unique beats, "DJ Boom Box" could work well too.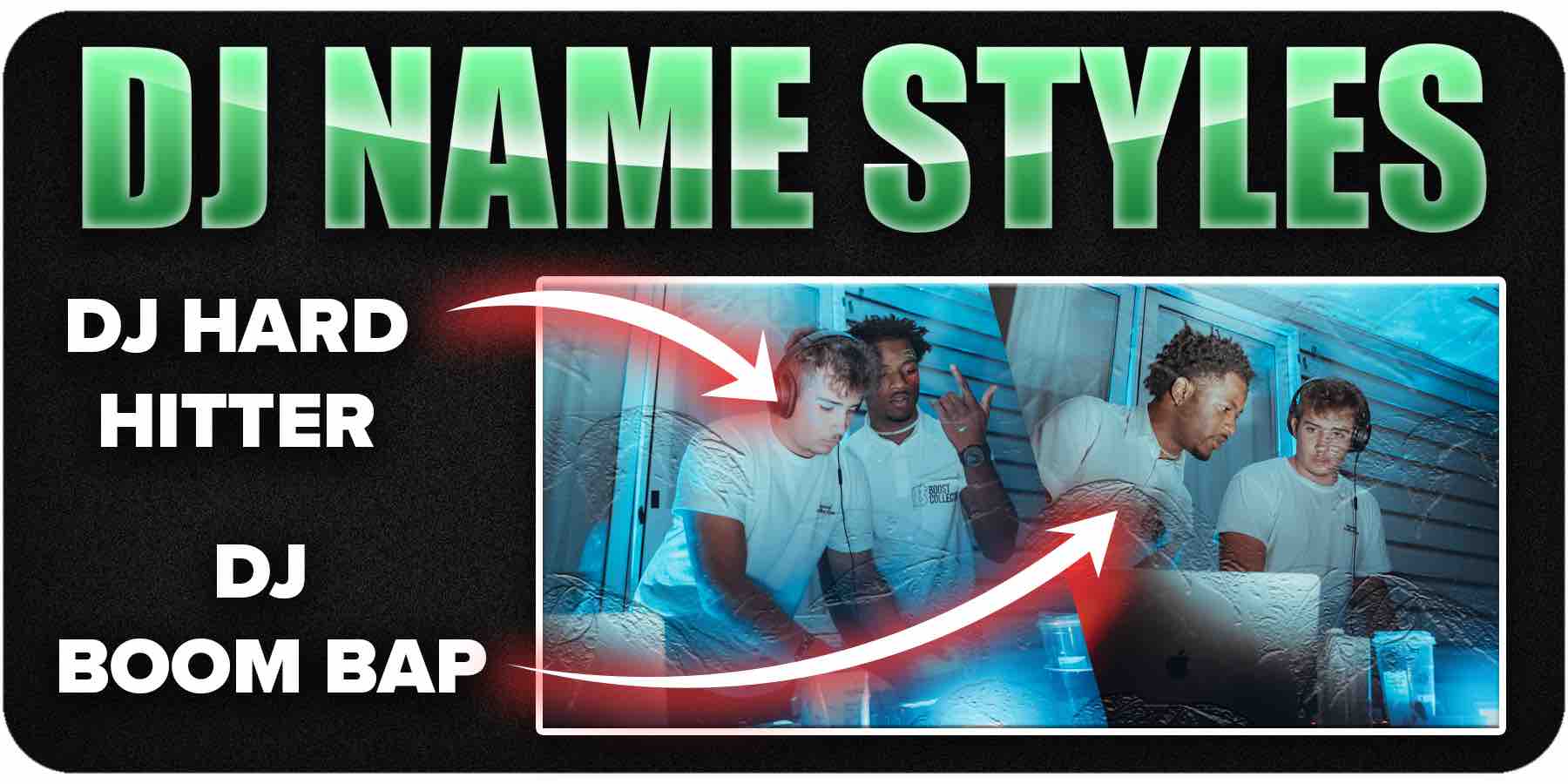 This gives the most mass appeal.
Should You Take Inspiration For DJ Names?
If you're looking for a specific type of music and style, it can be helpful to search for names that are related to that genre.
EMD and Hip Hop DJs have different naming styles.
Travis Scott chose his name partly because of Kid Cudi (Scott Medscudi.)
There are lots of DJs out there who pull inspiration from their favorite artists so if you love those artists and want your DJ name to reflect that.
Hip Hop DJ names vs EDM DJ names
Hip Hop is the inventor of DJ culture. That said, the largest DJs in the present day are in EDM and Pop music!
Usually, hip-hop DJs have the title of "DJ" in their name, and EDM does not.
They were created in a different cultural backgrounds, and they're a product of the time.
Although you don't have to create your DJ game ideas based on the past it is important to consider the roots.
Childish Gambino used a Wu-Tang DJ name generator to get the stage names he uses now.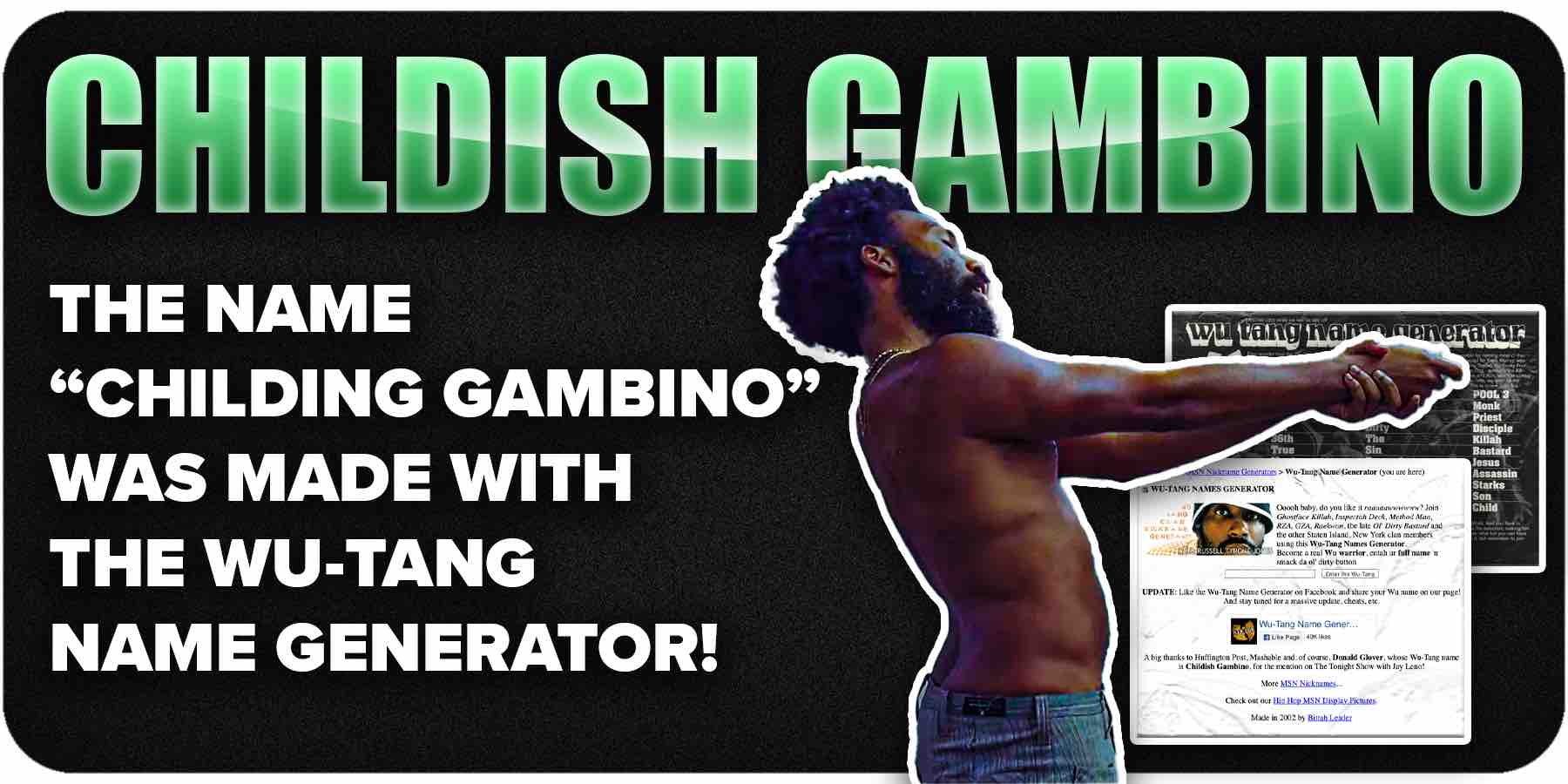 DJ name case study: marshmello
Making a DJ name with you can use just one word can be a fun experience.
Currently, the greatest artist in this field is Marshmello.
Just look at the way he brands himself. ☝️
Aside from a personified presence with his audience, Marshmallow's music typically consists of lively summer vibes that reflect the playful/silly spirit behind this DJ.
This is the case when submitting your EDM music to Spotify playlists!
He did not use a business name generator, I will tell you that!
Finding your DJ name based on genre
While it's important to take into account what others think, remember that finding the perfect name for yourself might take some time so don't put too much pressure on yourself!
(This is especially sure if you want to switch genres later!)
But how do you know if your DJ name sucks or is worth a damn?
How to make your DJ name not suck
One of the most important aspects of picking a DJ name is that it should sound good when you say it out loud.
A good DJ name will also be memorable so people don't have to constantly introduce themselves.
Everyone in the club should say "Yo, this is DJ Bari!" instead of "Hey there, this is Bill!".
You want your clubbers to instantly know who you are when they hear your name and what kind of music you play.
Pro tip: a good DJ name helps you get more live gigs!
Best tips for making a DJ name
And just like with any other job, your DJ name should also be unique.
Many DJs have names that refer to their traits or memories from childhood.
When you're at a club, the last thing you want is to make a mistake and accidentally a DJ something else.
8 awesome hip-hop DJ name ideas
Here is a list of prefixes and suffixes you can use for your DJ names:
HipHop music DJ name ideas:
Boom

Grandmaster

Trill

Lil

Young

Big

GOAT

Flex
(Example: DJ Trill Boom)
7 awesome EDM DJ name ideas
EDM music DJ name ideas:
Beat

Dead

Room

Free

Funk

Core

Bang
(Example: DJ Funk Room)
Now that you got your DJ name... let's develop your sound!
I hope you now know how to use a free DJ Name Generator!
Join The #1 Platform For Music Artists.
We're starting a revolution - and putting music artists (like you) first.
Boost Collective is a free-forever music distribution platform. Upload unlimited releases to 150+ stores and platforms and keep 100% of your earnings.
You'll also get free playlist promotion, cover art creation, and much more!
Join Boost Collective for free here.