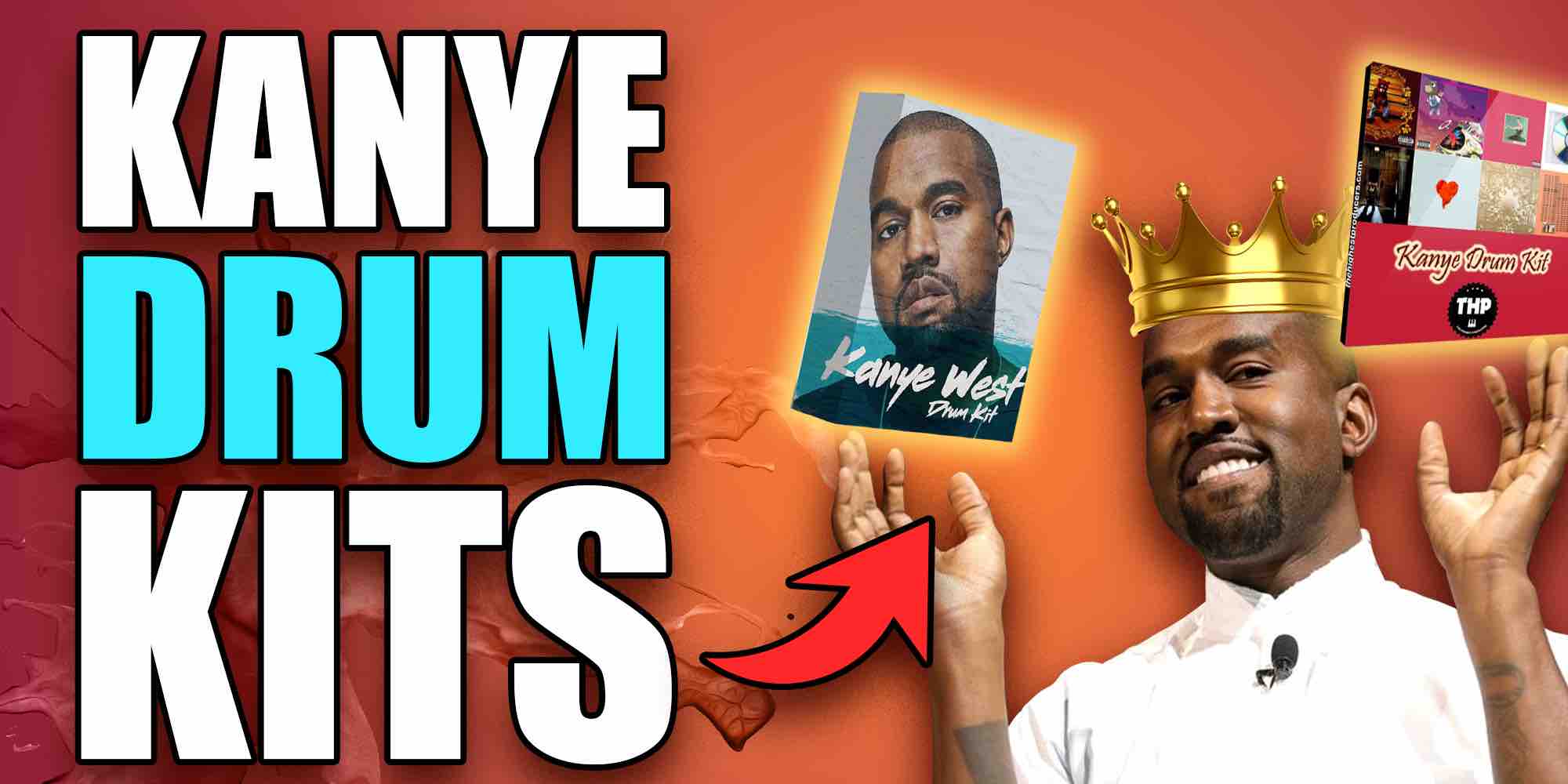 Free Drum Kits - Kanye Album Inspired
When it comes to music production it's hard to find any great hip-hop artist better than Kanye West.
Imagine if you could get free drum samples that match Kanye West production to use in YOUR hip-hop tracks? Well, you're in luck.
Along with the Free Drake Drum Kits - here's a full list of Kanye West drum kits.
I've compiled the most professional quality sounds in the form of a Kanye West drum kit!
These are all packaged in the classic Kanye West style -available through an instant download!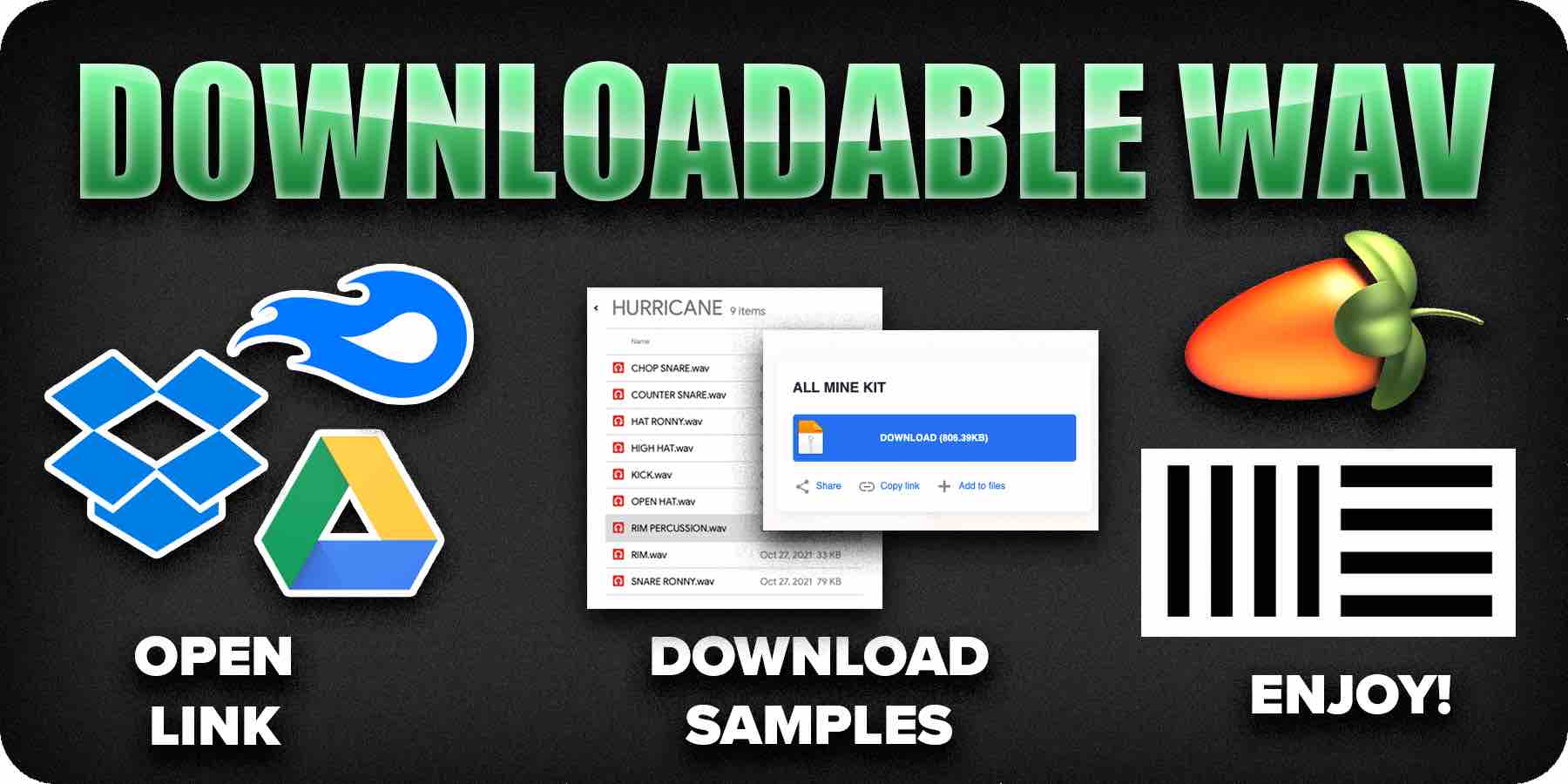 I've tested every Kanye West sound pack included in this blog.
I can tell you that it REALLY has the full Kanye West style of hip-hop samples!
Evolve into a hip-hop artist by using these royalty-free drum kits for your very next beat.
Other producers are at a disadvantage by not having access to these awesome drunk kits.
Want to EXPLODE your music career? Our team will offer 1-on-1 help! 👇
Bonus Downloadable WAV Sounds (Kanye)
Here are extra packs available at an instant download! (All royalty-free WAV sounds.)
I sourced these free drum kits from all over the Internet.
The dope part is they can work on FL Studio as well as any other digital audio workstation! Not Daw specific.
It's important you make a Free Producer Voice Tag as well!
As a record producer, it's your job to make the next beat sound amazing... Let the Kanye West drum kit do for you 😉.
Here you'll find hi hats, kicks, and all other following WAV sounds in the free pack. Go ahead and create your head singles today!
I always recommend the free drum kits above for your music.
Regardless of which digital audio workstation you use you can still download the drum kits and access the professional quality sounds.
The Kanye West style of making Hip Hop Beats is not far!
Use These Free Drum Kits For Anything
The cool thing about these drum kits is that they are ALL royalty-free sample packs.
Realistically, you don't have to use these Kanye West drum kits speficially for Kanye West style music.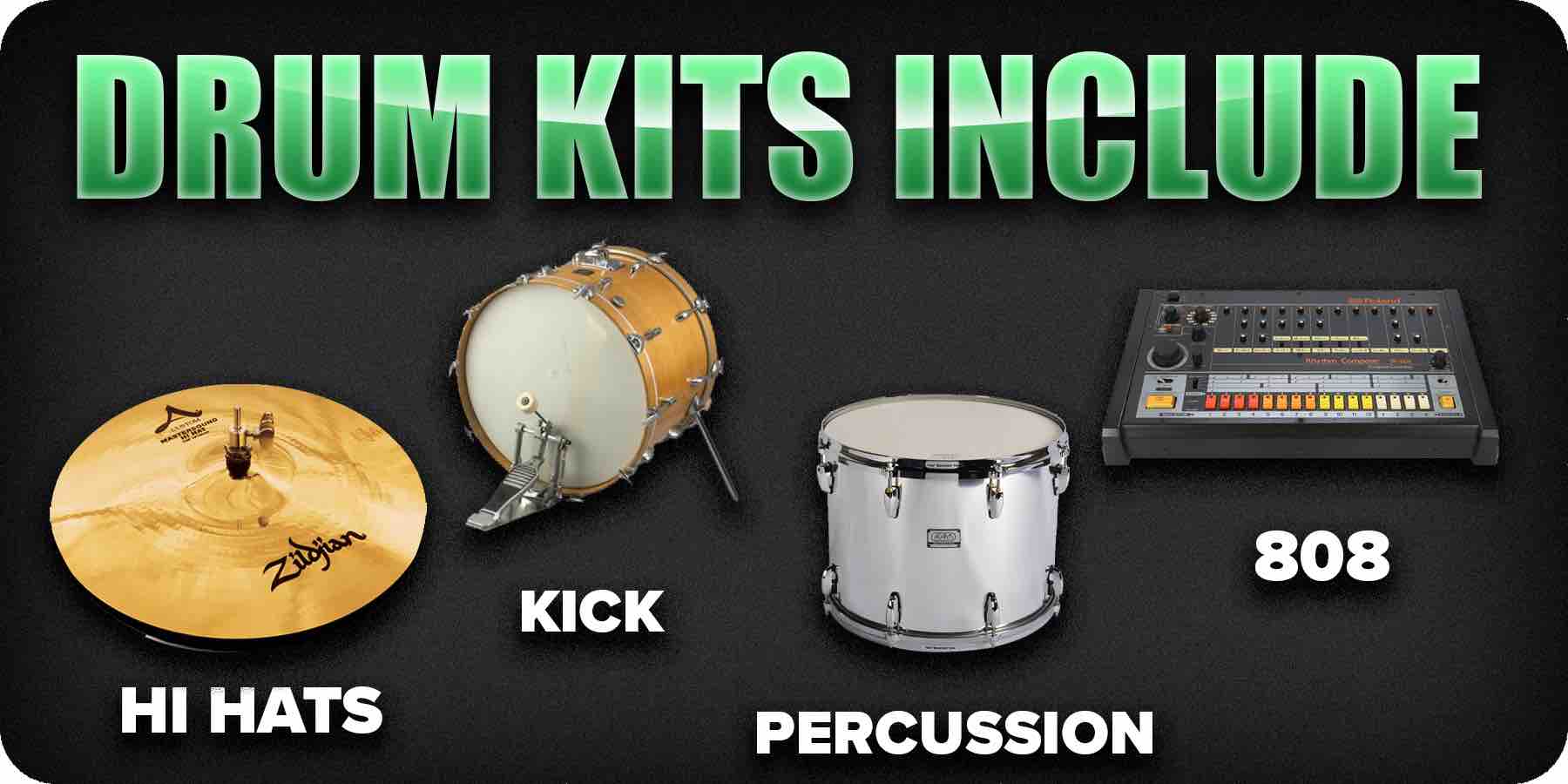 Even if you want to make some commercial projects that sound like Alicia Keys, Jay Z, or any other artist on Roc a Fella records, be my guest!
These sound just as good as my free Playboi Carti Drum Kits!
Video below shows you how to sell more beats. 👇
YOUR NEXT STEPS!
Music success doesn't come easy.
Especially when you're trying to go at it alone
Tackling the marketing

Executing effective promo

Managing the business side of your music career
All of this OF TOP of making music!
We've worked with 25,000+ artists including Tory Lanez, Cyrus Dobre, DJ Diddy, TheFifthGuys, and many more.
We've got the experience & expertise to help you crush it.
Get 1-on-1, hands-on guidance & mentorship from us - book your free Strategy Session below! 👇
We can help you with promo, creating a marketing plan, and more.
Get the 1-on-1 support, guidance, expertise, and coaching that'll help you save time and get further in your music career here.