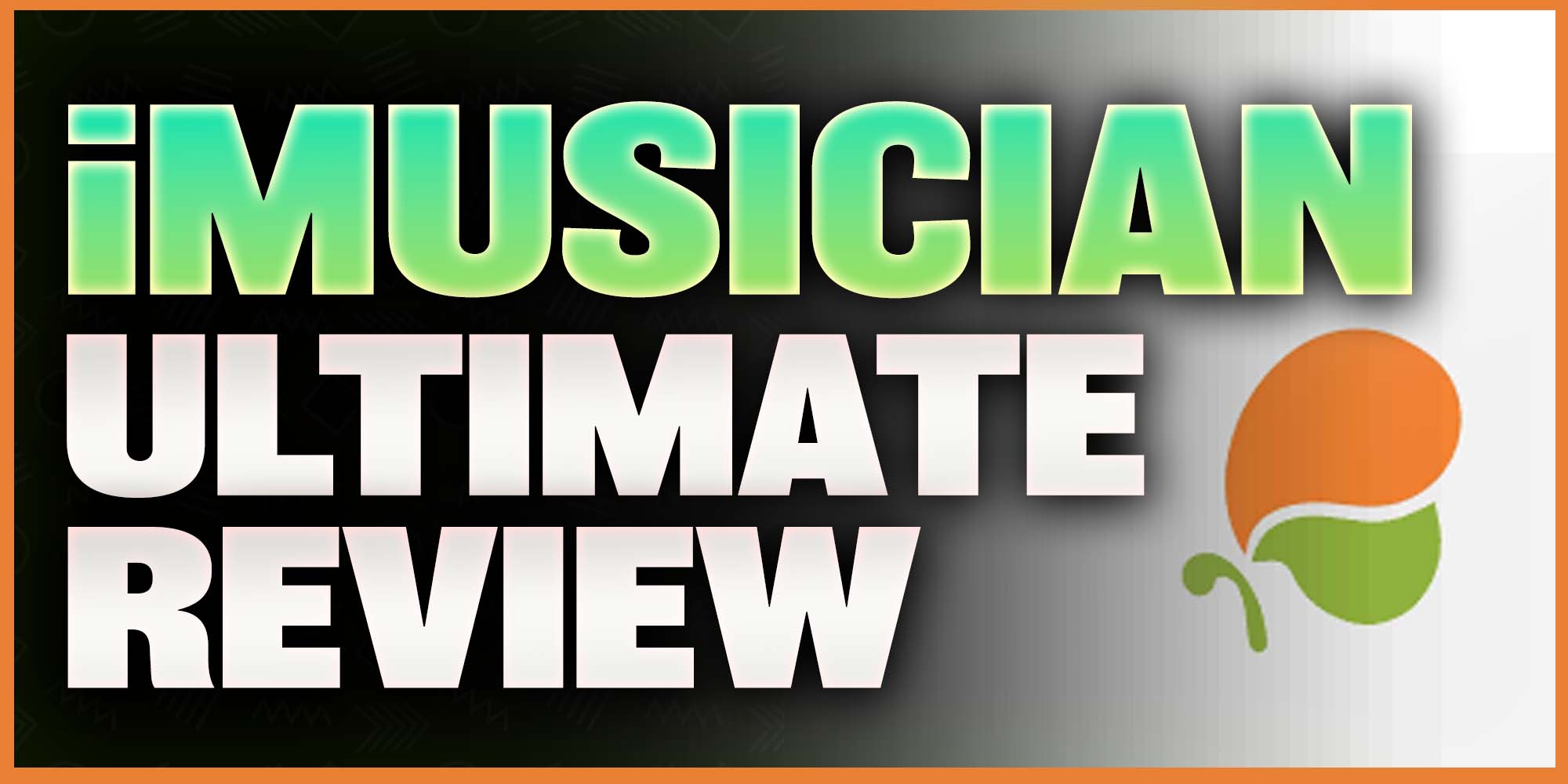 Let's dive into iMusician!
There are so many music distributors out there, it gets difficult as an artist to see which is the best!
You can read articles and Facebook posts about the best ones...
But I decided to do a deep dive into the musician platform.
Since we do Free Music Distribution, wanted to chime in with an expert opinion!
Along with free music distribution, you need to consider these paid options and see how you can get the most value for your money.
Now without further ado, let's see if I musician is an easily upgraded platform for you to check out!
You should also read the TuneCore and LANDR review!
Do you make good music?
Submit your song, if I like it then I'll add it to my Spotify playlist.
I'm taking song submissions of all genres👇
First off: What is iMusician?
iMusician is a music distribution and promotion company, similar to Boost Collective and Distrokid. While they're not as publically known as the others, they're worth checking out for mastering.
There's a lot of things about iMusician you may like, a few things that you may not...
It's not just about maximizing sales royalties sometimes.
Thing such as customer support, takedown fees & global reach are areas to consider as you distribute your music.
In this blog, I'm gonna be driving deep on what iMusician has to offer and if it's the right choice for growing your music business!
I'll start by saying they do what they promise: getting your truck to 250+ digital streaming platforms.
Ready to get music online to Apply Music and the rest? Bingo.
But it's the intricate details between these distribution companies that deserve the most attention.
I just wanna give you the best deal possible review so make your own decision at the end.
Tap below to promote AND release your music 100% for free! 👇
iMusician playlists (promote music online)

Through iMusician you can promote your tracks on over 25+ different playlists.
they are taking song submissions, so once you release a track make sure you send it!
It's free to do so, and can generate sales royalties.
They can distribute your music, but also master and promote it.
You might not reach millions in global reach, but it still helps.
Their playlisting service allows you to get heard within major streaming services, and it shows that iMusician team generally cares about your results as independent musicians!
One thing I will note is that this is a rather limited way to promote your music.
While Boost Collective and Label Engine empowers thousands of fans, this isn't the optimal music promo avenue.
You may be better off either finding curators yourself or hiring an agency to help you promote your tracks.
Can't give these guys any slack, though!
Full respect that this digital music platform wants you to gain access to new fans.
It's a step in the right direction, allowing you to promote your music online directly through your digital distribution service.
Many independent artists that already use a musician should definitely leverage this service as well!
iMusician customer support

The support received from using iMusician is THOUSANDS of times better than Distrokid.
I'd argue that of all the services, their customer support is A-level.
For starters, you are dealing with an actual human that handles all of your queries!
If there's an issue with Apple Music then a real person is checking in.
This is like a normal thing except in digital music distribution, but prefer to have bots in place rather than a support person.
It saves them money… But at what cost?
As an independent artist, when working with record companies you want somebody that respect you and treat you with decency for your work.
You can expect this kind of culture when dealing with the iMusician team!
It's not all about getting on Apple Music... It's about having flexible pricing plans getting lower annual fees.
If I said hypothetically your music is not appearing on Apple TV devices, or if YouTube content ID is blocking you from posting your song…
Then you can just reach out to the support team :)
Do you make good music?
Submit your song, if I like it then I'll add it to my Spotify playlist.
I'm taking song submissions of all genres👇

iMusician vs distrokid: Digital distribution

It's a war in the distribution game.
Every distribution platform wants to be the number one way for artists to get on Apple Music and Amazon Music.
When you distribute your music online, you need to compare different music distribution services.
Is this your fifteenth album?
Is this your first single?
The more music you release, the less attractive iMusician digital is. You're better off with Distrokid or Free Music distribution.
But... One of the major differences between iMusician and DistroKid is the YouTube content ID.
After the first payment, you keep the content ID services with your release.
Distrokid will charge you for this service on a yearly basis.
While you have to pay more for iMusician distribution, at least you can rest assured that it encompasses all the different benefits at once.
This cannot be said for Distrokid.
This is why i'm so bullish that you distribute your music without paying upfront fees.
Tap below to promote AND release your music 100% for free! 👇
iMusician pricing

iMusician digital lets you get your mastered tracks into Hi Res retailers!
One thing that sucks about the iMusician platform is the pricing...
Everything from A to Z is expensive, that's making this one of the music industry most expensive distributors.
I thought TuneCore was pricy to distribute your musicm but this ain't no joke!

Considering you end up in the same platforms as other distributors, I don't see the justification.
Releases already require you to pay so much to get heard around the world, this is just another expense.
Realistically, most independent artists are not seeing the R.O.I from this release.
There are affordable mastering options that are essential for the production of your music, I urge you ti use those though!
Then you can distribute your music + collect Youtube monetization eksewhere.
iMusician: Distribution Fees: Apple music & Platforms
Even if you ONLY want your track to get on Apple Music...
I don't recommend the iMusician starter package.
Paying $5.00 dollars for a release but only keeping $.70 for every dollar just sounds like robbery in the purest form. The track only goes to one store!

Clearly, the starter account is not being taken seriously, so let's dive into the rest.
The "regular" price model is not much better in terms of commission however, the difference is the level of digital music platforms you get on.
Instead of just one DSP (like Apple Music for example) the regular will allow you to release to all the top stores.
And my guess is that most independent artists read that, and automatically move onto the pricier but less predatory payment options.
The Rockstar payment method does not charge any commission at all however it is starting at $30.
This is more expensive!
iMusicuan is cool, but does not have the same level of brand prestige, nor does it have a surety of release.
which platforms does iMusician release to?

iMusician's starter package releases to only once streaming platform (of your choice) but all other packages release to 100+ stores.
If the finish line is getting your music on YouTube and other streaming platforms, then you're fine to use iMusician.
You can reach fans across 200+ streaming platforms and sell your music on those stores!
iMusician goes ahead and collects all the royalties for each of your releases, and you can manage your analytics across platforms right within the app.
Compared to other independent labels that offer vinyl pressing services - iMusician is one of the BEST at this!
Tap below to promote AND release your music 100% for free! 👇
iMusician Mastering Review

With everything said and done, there are two affordable mastering options when you use iMusician to get your song prepared for release.
For mastering tracks, you can either use their instant mastering services or the JP mastering.
(I recommend you go with JP Mastering!)
Thereare different price points because the tracks will be mastered in different ways.
If you pay more, then expect the output track to sound much more balanced in terms of mastering. Like all things, you get what you pay for!
LANDR and other mastering services for artists don't offer the same one-on-one access, so this is a very redeeming quality for iMusician.
The lovely team will make sure that your career develops not just on the next release, but in the whole process of production!
Most other distributors don't get engaged in this aspect, so that alone makes a musician an interesting service and allows them to charge extra.
If this is your first-ever music release, then perhaps you only do need the simplest option.
It's the only payment you really need to crush it.
Just make sure that you check out your record label and three other distributors as well.
iMusician Artist Hub: Music Industry Advancement

So once your song gets into popular regional stores, now you need to promote it as well.
You can reach tens of thousands of potential fans by leveraging the artist hub!
It's a suite of tools offered by iMusician that make your marketing much smoother: bio links, analytics, and ways to manage your fan acquisition.
Whether it's Apple Music or Amazon music, you can see it all past the release date.
Planning to reach out to a label relations team?
You'll need the analytics to show them.
If you want to create a smart link campaign to bring traffic from social onto stores, this company is known to help artists with that exact thing.
While I'm not saying that this will reach millions immediately, it's just one of those new services that add to your music career as a whole.
Do you make good music?
Submit your song, if I like it then I'll add it to my Spotify playlist.
I'm taking song submissions of all genres👇

Submitting Remixes/covers to iMusician Team
If you're an artist and you want to post a remix and sell it, then you can easily do that through this platform.
The company does not necessarily have sync licenses or go through sample clearance, so it's all on you to manage your remixed tracks.
Make sure you check with the original labels/publishers in advance before you try to sell sampled music (otherwise you may get in trouble with royalties!)
Also check out the Top 30 Music Distributors!
For the most part, it's not difficult to get your remixes or covers onto streaming platforms through the iMusician company.
If these releases can get into stores then assume you're fine.
Join The #1 Platform For Music Artists.
We're starting a revolution - and putting music artists (like you) first.
Boost Collective is a must-join platform for musicians.
Join the rebellion! and get free music distribution, free music promotion, and more.
We're on a mission to change what is possible in the music industry and we need you!