H
ow to access your Spotify wrapped!
Spotify wrapped 2022 is finally available - it's one of the best aspects of the Spotify music streaming service!
What exactly is Spotify wrapped?
Spotify wrapped is an annual Spotify feature available December 1st - showcasing all of your music taste and stream artist data from the past year. It's located on your Home Screen in the Spotify mobile app.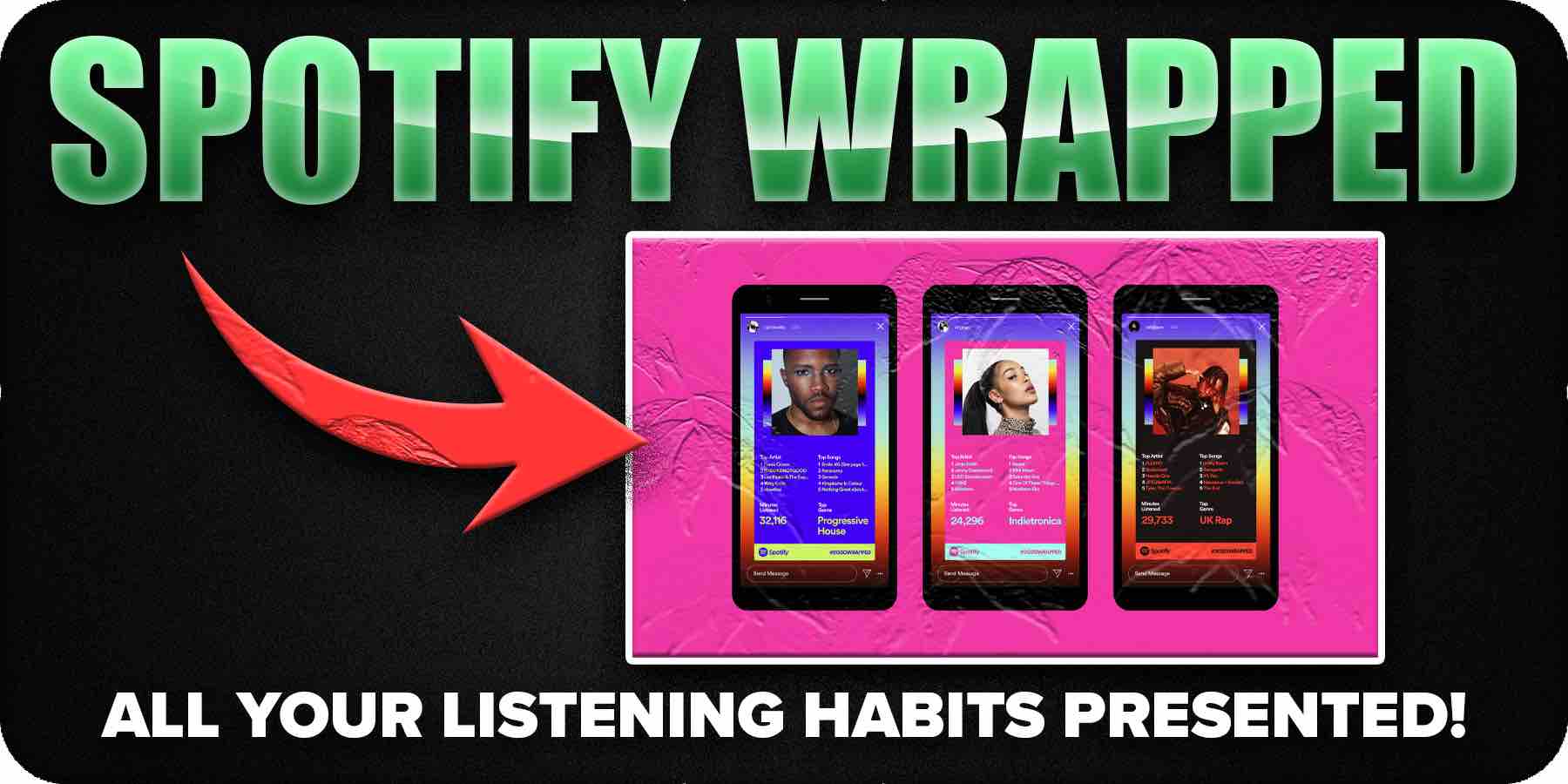 Spotify Wrapped 2023 is a database game created by Spotify to entice consumers to open up a Spotify premium subscription.
It definitely works!
This data-based game is a huge incentive for top artists and listeners to stay on Spotify.
Bonus: Check out Boost Collective's free Spotify promotion here - our free-to-use platform is a must-join for all independent artists: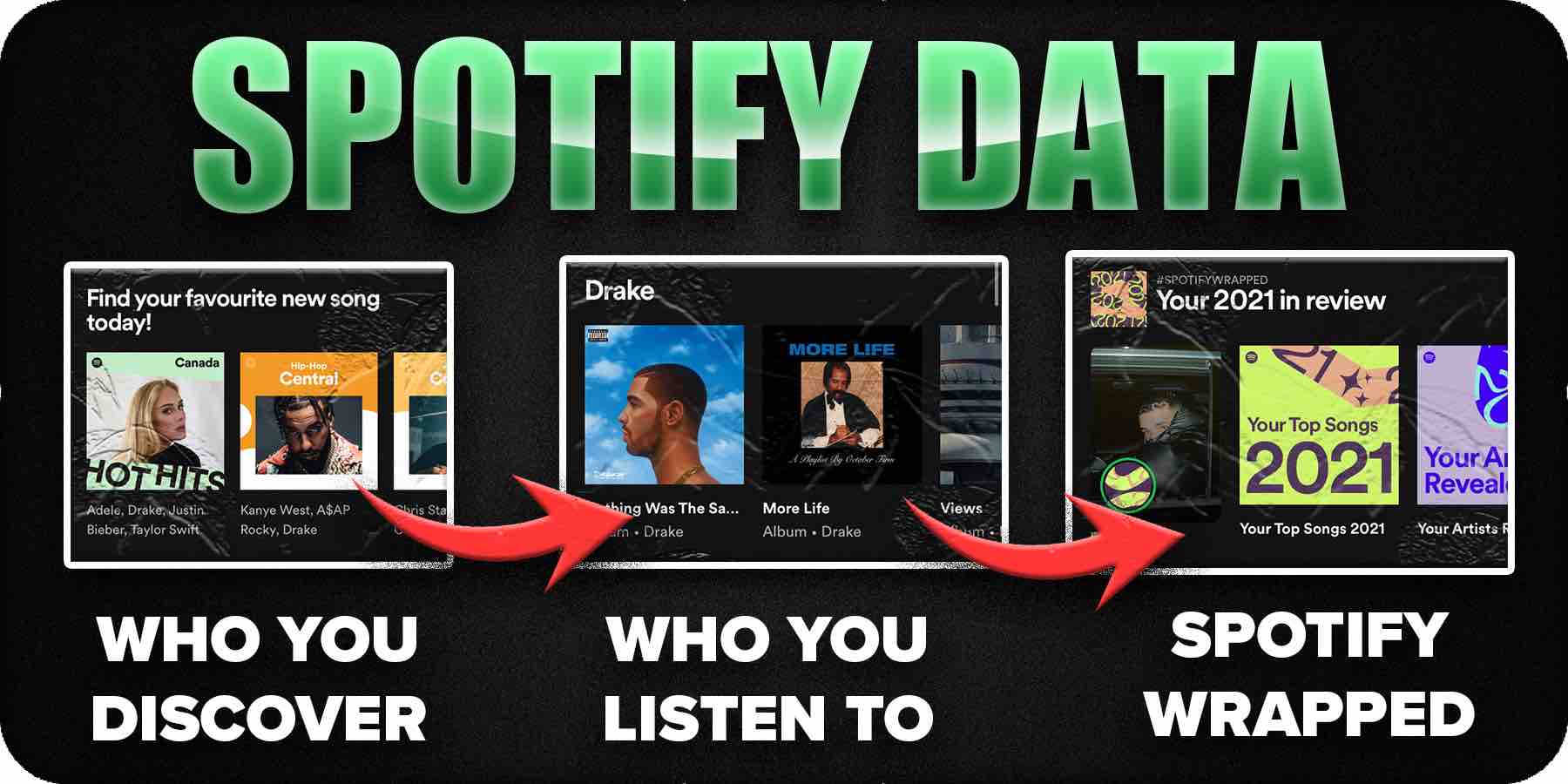 The Spotify-wrapped results are the most anticipated event in the music industry!
Spotify wrapped is extremely fun and entertaining.
Tap below to watch a reaction to Spotify Wrapped!
How To See Your Spotify Stats of All Time!
Looking for a way to use your Spotify stats TODAY?
There's an app called Receiptify that shows your streaming history!
Receiptify goes back:
One month

6 Months

All Time

Since you've read this far in the blog... You can support us by giving this little gift :)
Have a favorite shared song with a friend/family member?
Get a scannable Spotify plaque glass!
We
made
a
special
Spotify
code
image
for
you,
so
all
you
have
to
do
is
scan
it
to
start
listening
to
your
favorite
tunes!
The product
created
by
skilled
artisans
are
both
attractive
and
long-lasting.

Here are ways to gift this:
Send it to your BFF
Buy your parents something special
Give it to your boyfriend/girlfriend
It's odourless,
and
non-polluting
acrylic
plexiglass.
Images
are
sharp
and
there
are
no
color
changes
or
fading
thanks
to
the
expert
printing
technique!
You can
tap here
and see the Spotify plaque today!
Showcasing music moods & music genres
Spotify wrapped 2023 is a personalized wrapped experience - tailored specifically for you!
Complete list of Spotify Wrapped metrics:
Audio Aura

Top two music moods

Top artists revealed

Top songs listened to

Top genre listening habits

Most streamed songs

5 most streamed artists

Curates a blended playlist of your 100 top songs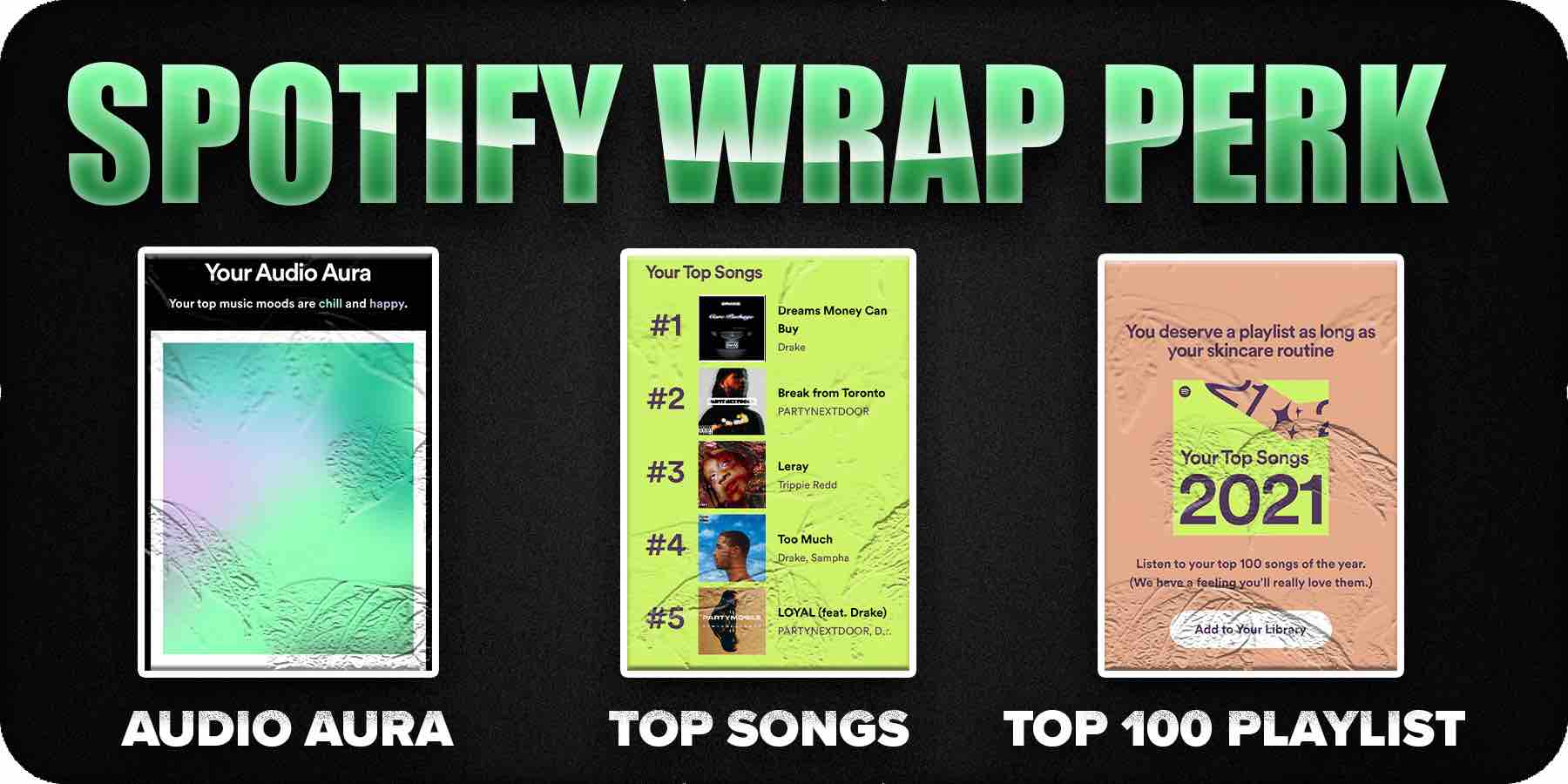 It's a database game so Spotify fans only get results based on their music taste.
The aura expert at Spotify wrote a script to generate your aura results with A.I.
These songs and playlists in your 2023 Spotify wrapped are based on YOU!
Even though Drivers License and Stay became mega-hits... Unless you listened to it, then it won't appear. 😉
Spotify Wrapped for artists
If you're a musician Spotify wrapped is important!
It offers top artists revealed information and all the analytics compiled at once.
Spotify Wrapped for artists includes:
Spotify music listeners location

Spotify music listeners gross hours listened

Total streams for the year

Total listeners for the year

Total minutes listened
Spotify wrapped cards are built in the form of playing cards - adding to the gamification.
This feature pairs up with Snapchat, Twitter, Instagram & Facebook.
You can share wrapped cards and your results on socials directly!
Currently, though, Spotify wrapped doesn't include your most-streamed song or editorially curated content.
As Spotify wrapped progresses, there will definitely be new features added to the Spotify wrapped experience.
Spotify Wrapped audio aura in Spotify App
The Spotify audio aura feature is extremely dope and is my favorite!
The audio aura is based on the mood and style of music played by your top artist.
The Spotify app generates a visual demonstration of your audio aura: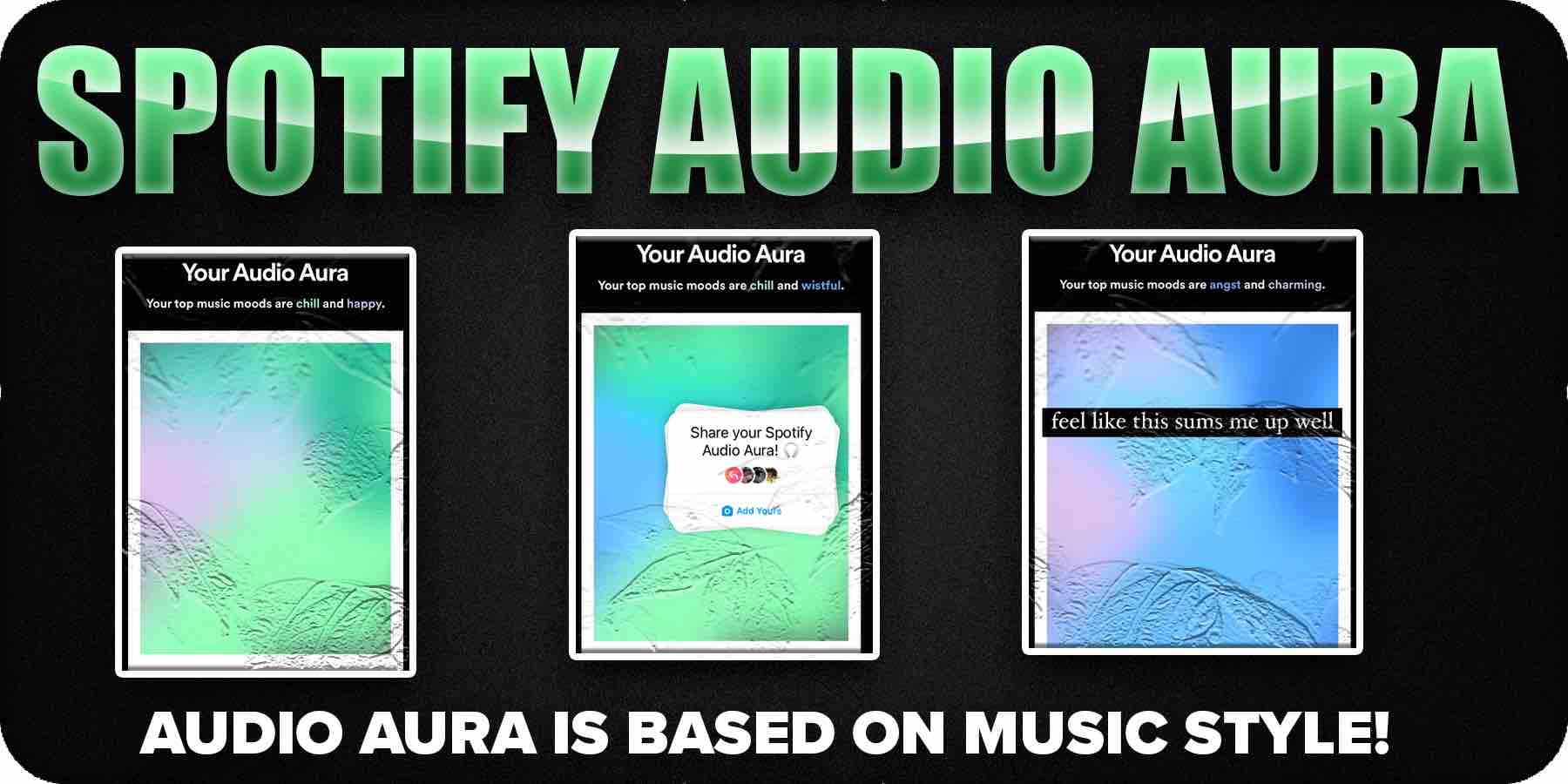 Next year if you listen to a different type of artist's songs - you'll see the aura change!
This feature is not built based on the top tracks but on the music style.
Since many artists such as Justin Bieber, Bad Bunny & Taylor Swift release different types of music, results can differ.
Spotify blend feature - dual music streaming service
If you share a Spotify Account with someone then the top songs and listening habits are skewed so you're not gonna get consistent results for your Spotify wrapped 2023.
Fortunately, there DOES exist a service for that!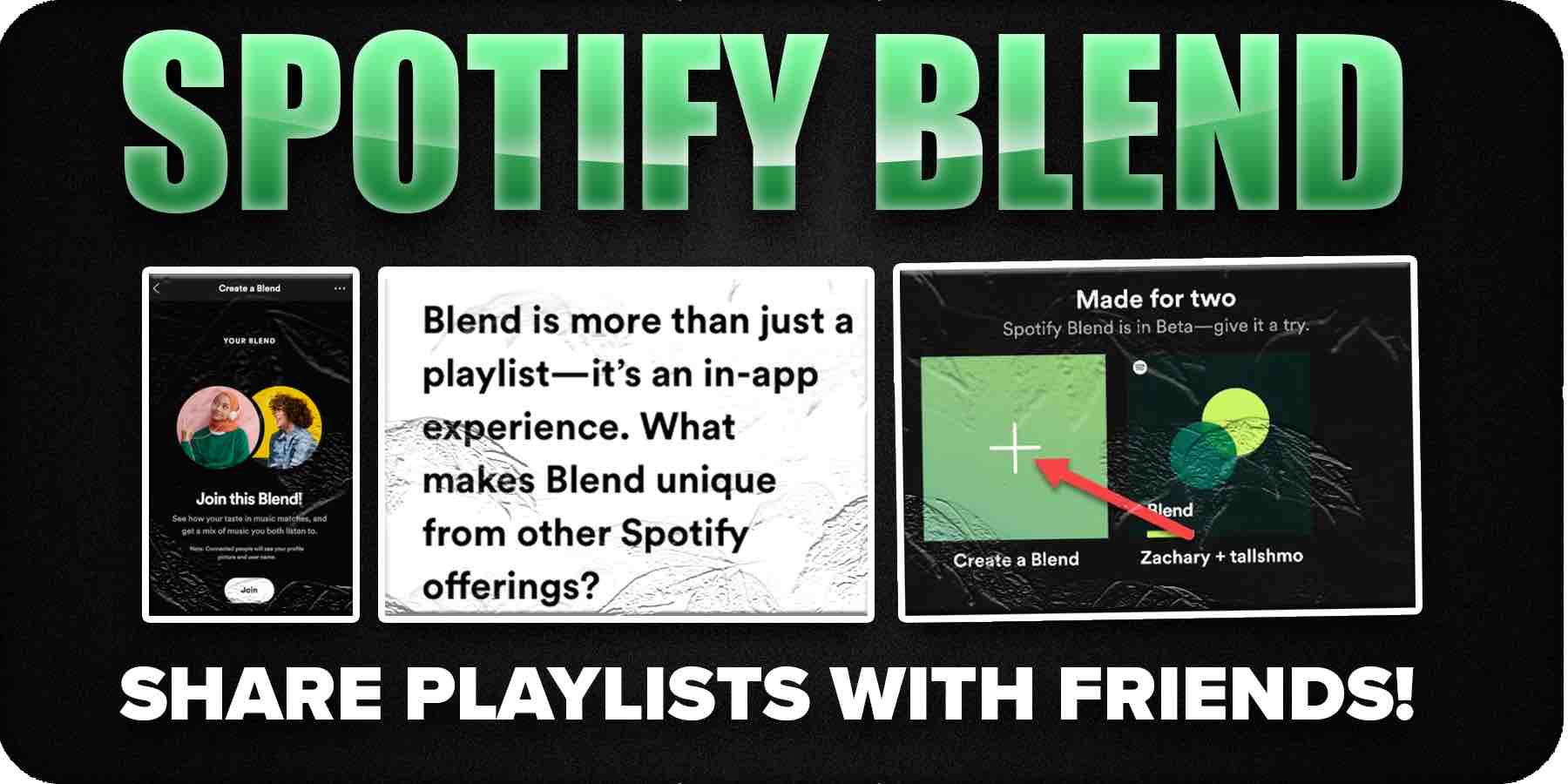 There's has Spotify blend feature that lets you merge playlists with a friend.
Your Blended playlist is an effective way to Grow a Spotify Playlist in 2022!
Spotify blended playlists are playlists that allow multiple hosts. Blended playlist adds and switch songs based on the curators' listening habits.
Classic scenes and top songs featuring BOTH your artists are shuffled.
Is Spotify wrapped for Podcasts?
Unfortunately, the Spotify mobile app is for songs only.
Though Spotify is a multi-media platform with different features, there is limited support for Podcasts.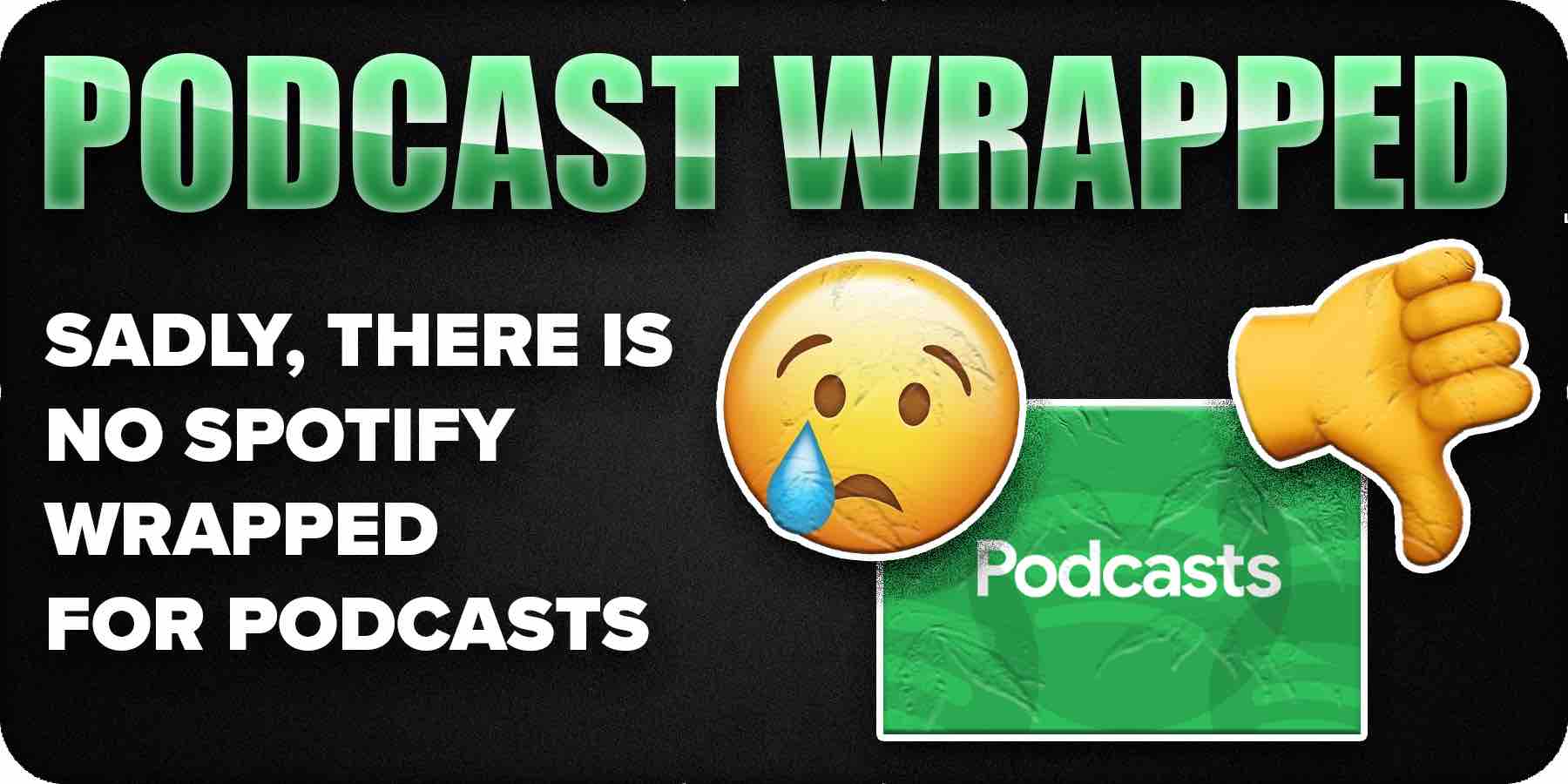 That said, this is a data-based game after all.
It would not be that difficult for Spotify to create Spotify Wrap playing cards for Podcasts!
Focus on artists' songs for now - 202 may include Spotify podcasts as well!
J
oin The #1 Platform For Music Artists.
We're starting a revolution - and putting music artists (like you) first.
Boost Collective is a free-forever music distribution platform. Upload unlimited releases to 150+ stores and platforms and keep 100% of your earnings.
You'll also get free playlist promotion, cover art creation, and much more!
Join Boost Collective for free here.