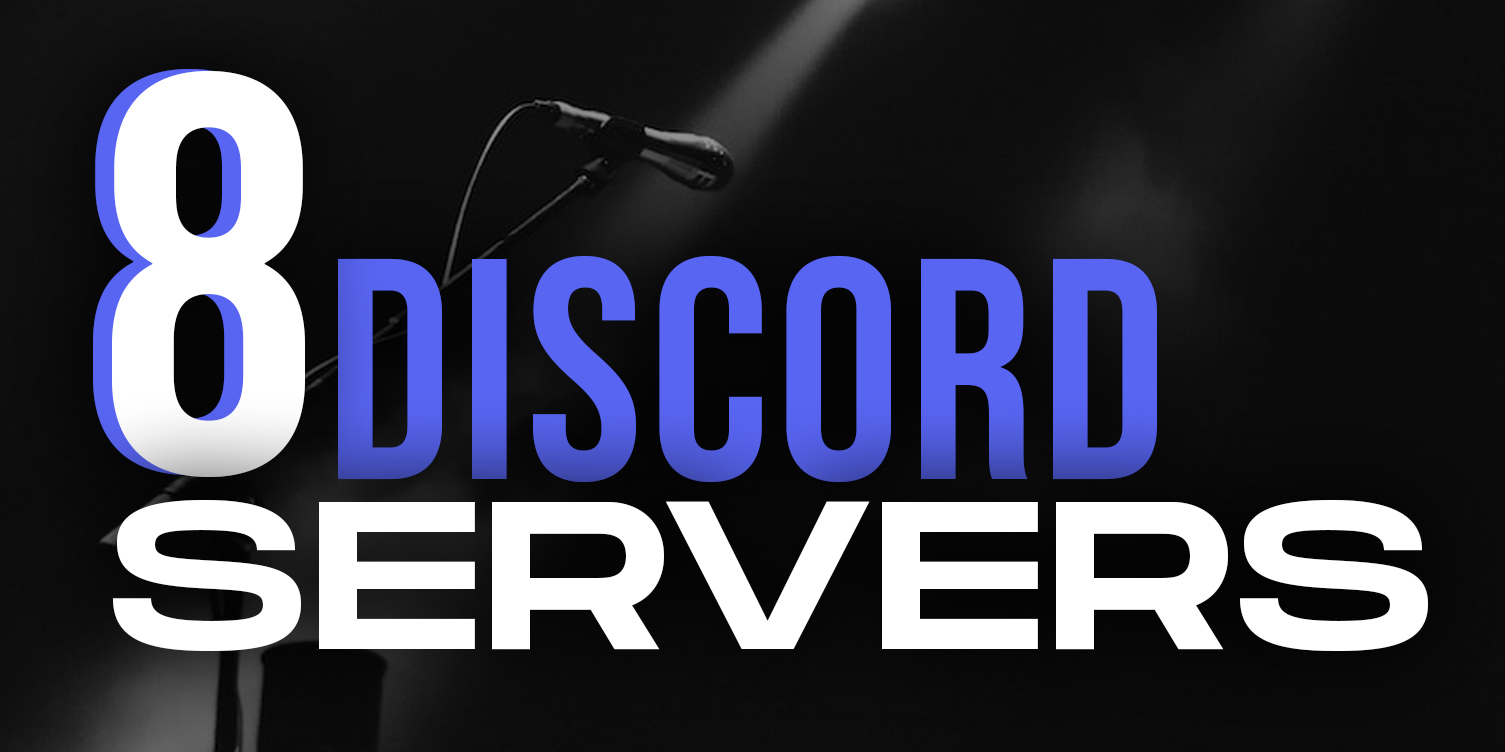 What Is Discord?
Discord is a popular way for online gamers to connect and talk to each other through voice, video, and text chats.
It was made as a free alternative to services like TeamSpeak, Mumble, and Ventrilo that let you talk to other people. Discord has more than 250 million users, making it one of the most popular ways for gamers to talk to each other.
Aside from gaming, Discord has become a popular way for people to talk to each other in other groups, like hobbyist groups, music fans, and study groups. It lets people talk to each other in real time, which is especially helpful when learning from a distance or working from home.
How To Collaborate With Other Artists?
People have also used Discord for fun things like virtual concerts, movie nights, and gaming events. Users can join servers that are about things that interest them and take part in discussions and events that the server administrators set up.
Overall, Discord has turned into a platform that lets people with similar interests, especially musicians, connect with each other.
Do you want to get your music on 150+ streaming platforms for 100% free?
Get your music heard 👇
Boost Collective is the #1 trusted source of music distribution for artists - You can protect your content and earn royalties whenever it is being used. Enjoy!
Discord For Musicians
Discord has become a popular place for musicians to share their music, connect with their fans, and build communities. One reason why Discord is great for musicians is that it can be used in many different ways.
Musicians can use Discord to set up group chats, talk to their fans on a personal level, and build their own online community. Discord gives musicians a place to share their music, work with other artists, and talk about their upcoming albums or tours.
Discord also gives musicians a chance to talk to their fans in a more personal way. The platform lets musicians hold Q&As, share exclusive content, and talk to their fans in real time.
This gives fans a more personal and close experience, which can make them more loyal to the artist and help them get more attention.
Also, Discord is a place where music fan groups can start and grow. Fans can talk about their favorite musicians, share music, and find new artists on Discord.
Discord is a social media platform that makes it easier and faster for musicians to talk to their fans than other sites. This can help to build a group of fans who are more loyal and enthusiastic.
Overall, Discord is a great platform for musicians because it gives them a lot of ways to connect with their fans, build communities, and share their music.
By giving their fans a personalized and interactive experience, musicians can get more support and loyalty, which can be important for success in the music business.
Amazing For Collaboration
Collaborating with other artists has never been easier thanks to Discord! Not only can you meet artists, but you can create new friends across multiple different music discord servers!
Not only can you send files & text chat, but you can voice & video chat. This opens the doorway for artists that have location limitations.
Many servers fashion daily voice chats, which are a great place to engage with other people live.
You're be able to collaborate with anyone, anywhere on any project!
The Best Discord Servers
Now, that being said, not all Discord servers are amazingly moderated, quality communities. Many of them are ghost towns, or self promotion dumps.
We've compiled a list of the best, most engaging discord servers for musicians.
These servers have very active members, and are full of artists, music producers, and music lovers in general!
The 12 Best Subreddits For Music Artists, Producers, & Musicians!
Musicians & Enthusiasts
Musicians & Enthusiasts Discord Link: https://discord.gg/cmqTcBY
Musicians & Enthusiasts is your one stop shop for all things music.
It's a community dedicated to allowing artists to exchange ideas & feedback in a very positive way!
There are several places to post new music, and get feedback to your music!
The Producer Collective
The Producer Collective Discord Link: https://discord.gg/producer
If you're a music producer, you're in luck! This music community is full of producers talking about the ins & outs of music production.
There are several dedicated channels to all things production, and they host monthly challenges for producers!

Musician Universe
Musician Universe Discord Link: https://discord.gg/c66aREvDe4
This is a friendly community full of music enjoyers & musicians! It's the perfect server because of it's balance between social & music channels.
If you're a casual artist looking to socialize, but also learn new things about music, this is the place for you!
Musician's Outpost
Musician's Outpost Discord Link: https://discord.gg/g4qyd3TrqF
Musician's Outpost is one of the best overall Discord servers for music creators. Not only are there helpful music tips, but also channels dedicated to what equipment to buy.
They also have a channels dedicated to different music news (whether it's from a YouTube channel, Reddit post, or Twitter thread!)
A very friendly community, they seem to always have a live voice channel filled with musicians.

Prod. By Music Production
Prod. By Music Production Discord Link: https://discord.gg/daw
A simple, yet powerful community of music producers! This is the perfect server for someone looking for feedback on their projects, and tips & tricks to better your production!
The Best DAW's For Production!
Music & Audio
Music & Audio Discord Link: https://discord.gg/audio
This is your one stop shop for all things music production & music creation!
This discord server has 2k+ active members, with an entire subset of channels dedicated to helping artists navigate the music industry. A great, tight-nit community full of resources for producers!

Music Feedback
Music Feedback Discord Link: https://discord.gg/T6a2f4Gj5g
If you're looking for a server specifically made for giving & receiving feedback, this is your place! Not only is feedback allowed, it's encouraged! Make sure you give high quality feedback before expecting high quality feedback!
Boost Rebellion
Boost Rebellion Discord Link: https://discord.gg/dn4FEWmSQv
We're building a community of like-minded producers, artists, and musicians to dominate the music industry!
If you're looking for a group of hungry artists, ready to get after it, this is your music community!
Not only will you be able to chat with other artists, but with the creators of Boost Collective directly.
How To Make $ On Spotify In 2023!
Join The #1 Platform For Music Artists.
We're starting a revolution - and putting music artists (like you) first.
Boost Collective is a must-join platform for musicians all around the world.
Join the rebellion! and get free music distribution, free music promotion, and more.
We're on a mission to change what is possible in the music industry and we need you!