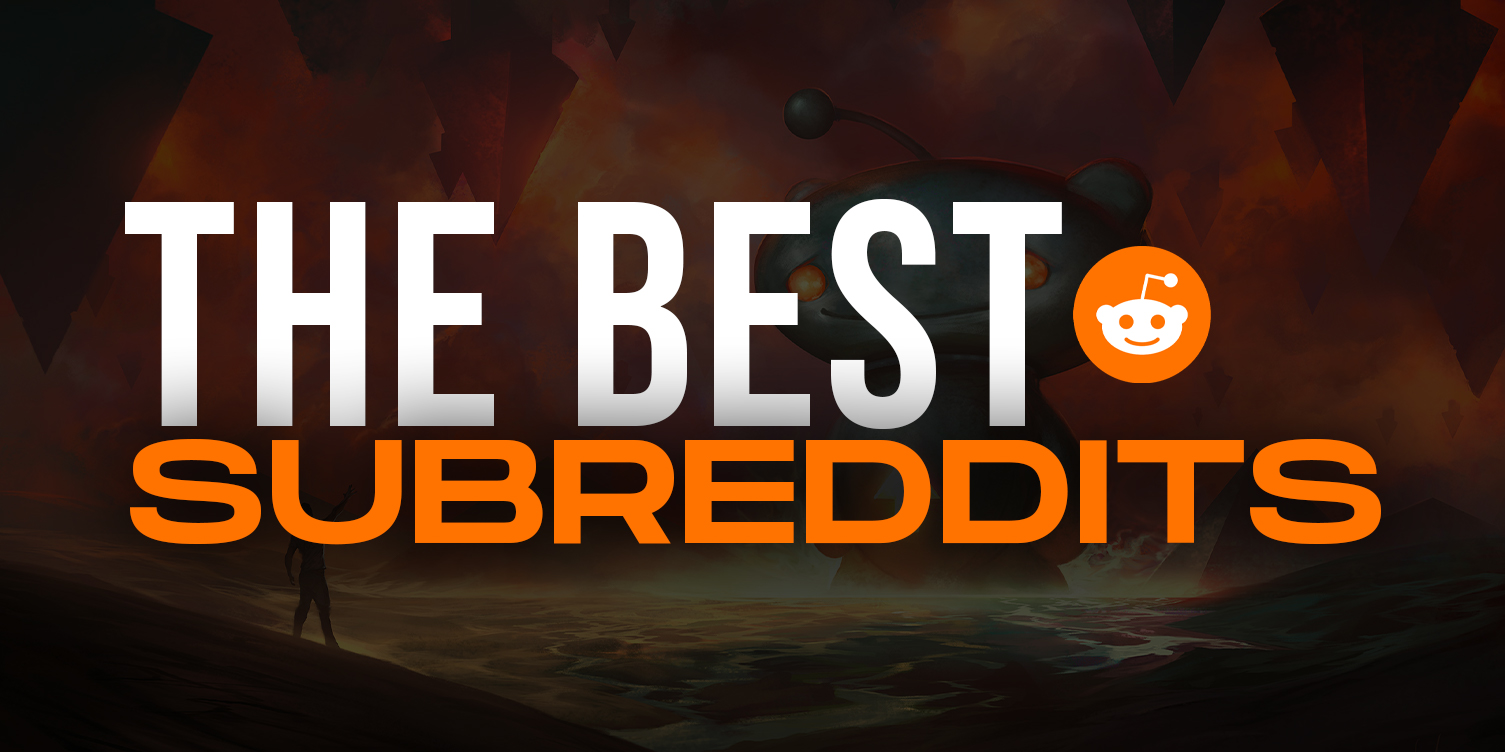 If you're online a lot, you've probably heard of Reddit. The site used to say that it was the "front page of the internet," which is not a lie.
Before you jump into all the awesome communities on Reddit, we encourage you to try our 100% free music distribution platform!
That's right, 100% free!
All you have to do is fill out the form below!

What Is Reddit? - Brief Summary
Reddit is known as the "front page of the internet."
As of November 2022, Reddit is the fourth most visited site in the U.S. and the sixth most visited site in the world.
So, what is Reddit really? It's basically a huge group of forums where people can share news and content and comment on what other people have posted.
Here's how reddit is a great place for music artists, producers, and musicians!
Why Reddit Is Awesome
Reddit, also known as "the front page of the internet," has a subreddit for almost any topic you can think of, and if it doesn't, you can start one yourself.
You can create, join, and be apart of millions of "sub" communities!
Reddit is a great place to promote music, find new music, and earn some respect in the music reddit community.
There are a lot of music subreddits, but many of them are digital ghost towns. If you're a musician looking for communities that aren't just memes and kitten gifs, check out the ones below!
The best musician subreddits are one that are active, filled with genuine conversations & not spam. In some communities, there are music industry professionals having engaging conversations. In some, it's a self promotion wasteland.
If you can't find a community that you enjoy, then you should consider creating on of your own subreddits for music!
Below is a list of solid, all around music related subreddits dedicated to helping artists thrive.

The Community of Music Subreddits
In the music industry, connections are everything. The ability to create new connections via the internet is amazing for musicians. A great way to build up your social credit in the online music space, is by giving honest feedback to your fellow artists!
Don't just post links, and self promote. Give back to the community, and you will receive the love back!
Let's get into the best subreddits for musicians!

r/Music
First and foremost, how could we not mention the music subreddit. This is dedicated to all things music on reddit.
It's definitely not the best place for giving feedback, or posting your own music. and connecting with other musicians.
But, it's a great place to discover new and overlooked music of all genres!
It's got 39.9 million members! That's a lot of people!
It's extremely active, but this also means what you post can be overlooked very easily. For all you independent music lovers, join this community and discover new music!
All around, you should join this subreddit!


r/Indiemusicfeedback
This is probably the best place for you, if you're an indie musician.
It's one of the more community-like music subreddits for sure!
This community works on a give & you shall receive feedback system. You must give high quality feedback first, in order to receive high quality feedback.
This is how it should work!
They have a reddit bot that keeps track of comments and helps enforce our rules automatically. Before you can post, you have to respond to 5 other people's posts.
This system makes it possible for more feedback to be given and gives people a reason to listen to your track.
This is a great all around subreddits dedicated for improving your indie music!


r/edmproduction
This subreddit is dedicated for the production of electronic music!
It has tons of conversations about electronic music, new releases, and the ins & outs of EDM production!
It's a great community that goes very in-depth on a lot of topics, unlike many subreddits.
Maybe not the best place for self promotion, but a great place for tips & tricks on how to better your music production.
When reading their rules, it's clear that they want to embody a drama-free, productive zone.
This one of the most popular subreddits for music on reddit.


r/hiphopheads
One of the more popular subreddits for hip hop fanatatics, this is a great place to discover new hip hop music.
If you're an upcoming rapper, or a hip hop producer, you should join this subreddit to learn more about your genre!
It's got a huge variety of new releases on in the hip hop scene, and is a great way to discover new music in general.

r/audioengineering
A decently large community of over 500k members, it's a great place to discuss all the ins & outs of audio engineering.
It's one of the more useful subreddits, if you're looking to improve your audio engineering.
Probably not the best place to promote your music on reddit, but it's definitely a great place to learn all the complexities of your DAW & audio engineering.


r/musictheory
This subreddit specifically designed for music theory, is a great resource for new artists to learn how music theory works.
Not only is there resources to great tutorials & guides, but you'll have a whole community dedicated for just that.
If you're looking for a subreddit dedicated for music theory, and all of it's complexities, then this is your spot!


r/makinghiphop
Do you play around with making beats and wonder what they'd sound like with rapping on top?
Have you ever wanted to try your hand at rapping but don't know any quality producers?
This is the place for you!
Find artists, producers, and many musicians ready to collaborate & take the music industry full force!
One of the most engaging music subreddits, this is a great place to engage with other users, and collaborate with similar artists!


r/musiccritique
If you're looking for a place to post links, and promote your music, this could be your spot!
Make sure you give feedback on other musicians work, before posting your own.
This is a great place for giving & receiving music feedback of all genres (pop music, EDM, hip hop, etc)!
It's a small community, so it's a great opportunity to create new musician/artist friends.


r/mymusic
This is another great community for music promotion! Post links to your music, albums, and projects!
It's literally in the title! But, make sure that you share other artists content as well, and not just your own music.
As you can probably tell, Reddit communities don't like when people post & ghost.
So, don't be that guy!
Do your best to give positive & helpful feedback, wouldn't you want someone else to do the same.


r/wearethemusicmakers
We are the music makers is one of the best subreddits for independent artists!
It has 2.3 million members, and is a great all around community for everything music related!
You can learn from millions of people how to mix, master, compose, and better your own work.
It's a great subreddit dedicated strictly for musicians & artists.


r/guitarlessons
Musicians, want to learn how to better your guitar skills?
Look no further! This reddit has thousands of members looking to achieve that same goal.
Through daily practice, learning new tips & tricks from this subreddit, you could become a pretty decent guitar player!


r/boostcollective
We're building a community!
Be the first to join, and you might be able to become a moderator over time!
We're looking for artists that want to push their music career to the next level, with our platform or not!
Like our Discord server, we want to create a space for music artists to chat, give feedback, and learn from other artists!

Conclusion
Reddit is a great place for musicians to share their work and interact with their fans.
One reason for this is that Reddit is a place where everyone can have their say. This means that none of the users are famous or well-known, and that everyone has the same chance to be heard. So, a post on Reddit can help an artist who isn't well-known get more attention and recognition.
One of the best things about Reddit for musicians is that it gives them a chance to talk with their fans. In one Reddit thread, a fan talks about a powerful and intense moment at a Sigur Rós show, when the rain got stronger as the song got stronger. This shows that people on Reddit love music and are willing to talk to the artists they like.
A blog post also said that Luis Fonsi's song "Despacito" was linked to a funny response to bad news on Reddit. This shows how music can become a cultural phenomenon on the site. This can help artists get more attention and fans outside of their original fan base.
Overall, it seems like Reddit is a good way for music artists to promote their work and connect with fans because it has a democratic platform, an engaged audience, and the potential for viral phenomena.

Join The #1 Platform For Music Artists.
We're starting a revolution - and putting music artists (like you) first.
Boost Collective is a must-join platform for musicians.
Join the rebellion! and get free music distribution, free music promotion, and more.
We're on a mission to change what is possible in the music industry and we need you!