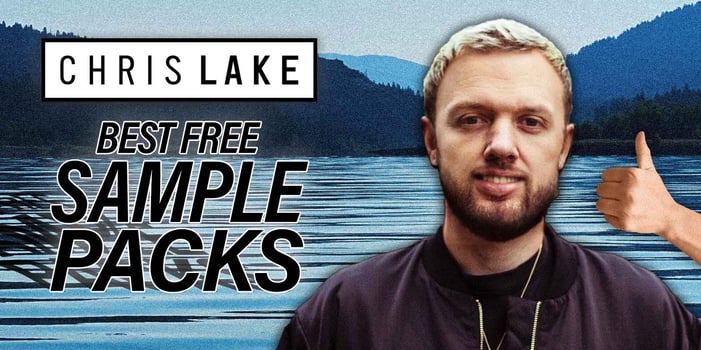 New Free Sample Packs To Capture the Chris Lake Sound!
Chris Lake is one of the big heavyweights in the house music scene.
Pumping out absolute fire year after year, it's no wonder he's an inspiration for producers all around.
It's the blend of punchy bass and percussion, filthy synths and melodies, and overall down-to-business sound that secures Chris Lake in almost every tech house set being played nowadays.
So why not try to sound like him? We put together the top 5 Free sample packs that'll help you sound like Chris Lake.
Submit your song, if I like it then I'll add it to my Spotify playlist.
5 Best Free Chris Lake Sample Packs
Let's get you some good Chris Lake inspired samples!
Ready?
Top 5 Chris Lake Inspired Sample Packs:
1. Myloops 400mb Tech House Free Sample Pack
2. Unit Rcrds 380+ Free Tech House Samples
3. Hedron Free Tech House Sample Pack
4. The Audio Bar Fernet (200+ Free Tech House Samples)
5. Keep it Sample Blackout (Free Tech House Sample Pack)
These packs are completely free!
They contain all the necessary Chris Lakes kicks, drums, percussion, synths and presets to give you that killer tech house sound that'll turn the club up!
Since Chris Lake is honestly all about the drums and bass - your ability to balance these two elements and make them catchy will be everything.
The free sample packs mentioned above will give you some help with this.
Chris Lake also regularly goes on stream and shows how he produces.
It's absolute gold for anyone wanting to learn how to make tech house. Here's a livestream from July 2021:
The Best Paid Chris Lake Sample Packs:
The free stuff is great to start out with.
But there are some really killer Chris Lake sample packs that are a must.
Namely, you can buy the exact sample packs Chris Lake uses in his productions!
There's this killer Reddit thread where people look to see what sample packs he uses.
Below I've put together a list of both the packs Chris Lake himself uses for his tracks, as well as some other killer sample packs that'll help you obtain his signature sound.
It's worth spending the money for some of these sample packs if you're adamant about capturing his sound - because it really does make a difference:
Best Paid Chris Lake Sample Packs In The Market
Ready for the BEST samples ever?
I'm not joking... these are the real deal.
Best Chris Lake Sample Packs to Purchase:
So yea, it does seem like Chris Lake uses a ton of Wave Alchemy stuff.
According to a Reddit user, Chris Lake also uses:
Wave Alchemy Future House

Wave Alchemy loop tools and grooves

Wave Alchemy Modular Guitar Tools

Wave Alchemy Tech

Wave Alchemy Tribal House
These can be seen at the 32:00 mark on this Youtube video.
Chris Lake himself did a video breakdown of how he produces his music back in 2017.
Admittedly, it's been quite a bit since the video has been up but there are definitely some gold nuggets in here that can help you obtain his unique sound:
Music Production Tips From Chris Lake Himself
Having the samples and sounds is one thing, but actually sounding like Chris Lake is another.
Nailing the tech house sound is hard.
But with some key takeaways from Chris Lake's livestreams, you'll be learning how to make the sound on your own in no time.
Chris Lake does tons of music productions livestreams. You can see all of them on this YouTube channel - as well as a ton of other producer livestreams.
Essentially Chris Lake follows some core principles.
Like every producer, he uses the same DAW's, the same plugins, synths, and other programs like most producers.
There's no such thing as a secret plugin.
Good producers are just good producers because they follow the proper key principles, and they practice.
You can see, even big superstar DJ David Guetta is on Abelton and uses Serum: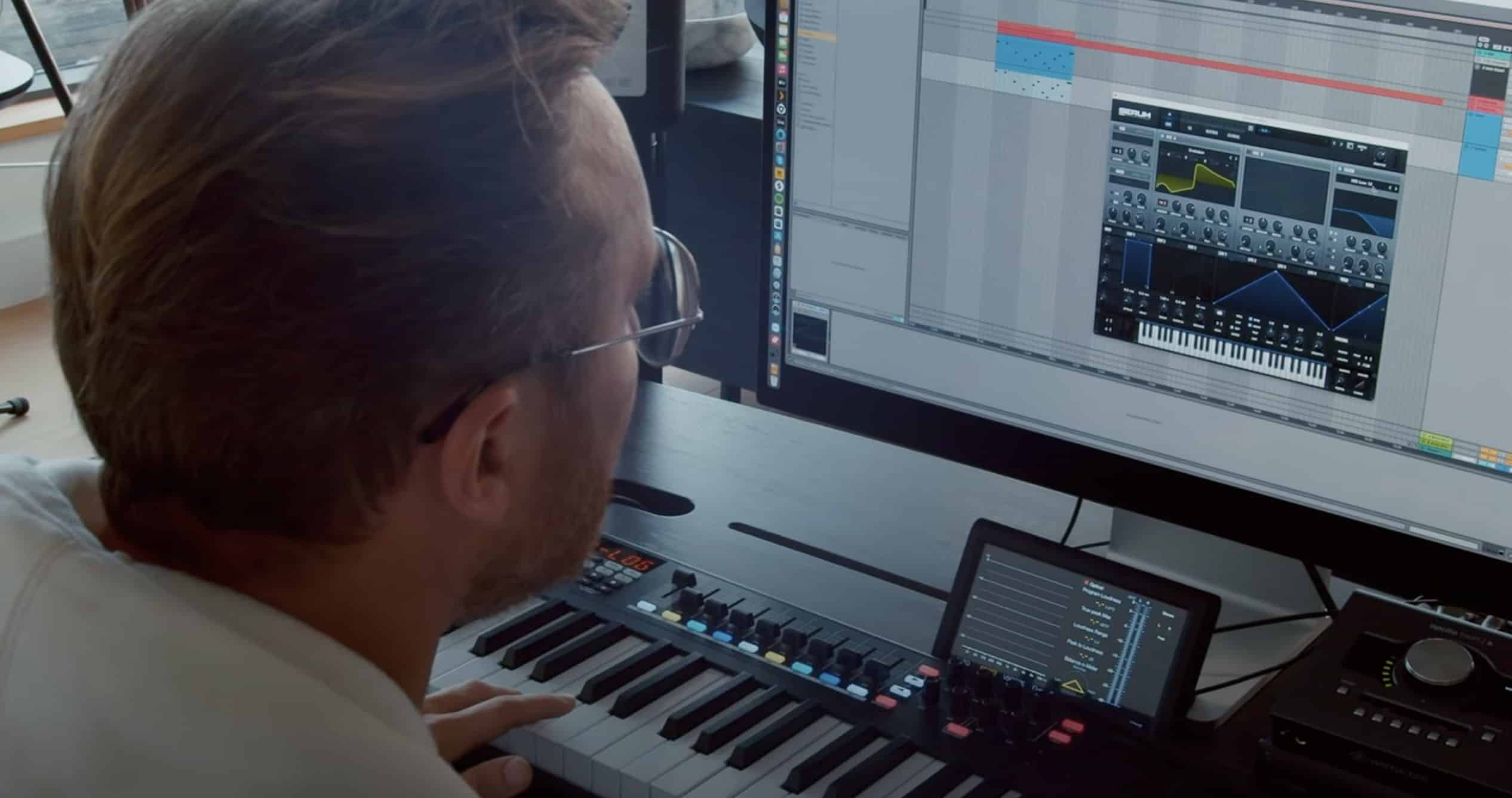 Bonus: Top Future Rave Sample Packs (Free Downloads!)
Submit your song, if I like it then I'll add it to my Spotify playlist.
I'm taking song submissions of all genres👇

Understanding the modern tech house sound
The world of electronic music is turbulent. While Tech House had a massive run-up in the past few years, there are new sounds that are blowing up lately.
Since then, other electronic music genres have caught on, such as Future Rave.
A lot of artists are jumping on board:
Morten

Will Sparks

Tiesto

Olly James

Nicky Romero
And let's not forget the famous return of Hardwell in 2022 - where in his Ultra Miami set he played exclusively Future Rave style music he's made.
Bonus: Top New Hardwell 2022 Techno Room Sample Packs Free Download
But Tech House is clearly here to stay - and for now it seems that using latin influences is very hot.
Here are just some notable examples of 2022 releases:
I hope you find value in these sample packs!
Be sure to browse our other articles and check out our free music platform if you're an artist.
Submit your song, if I like it then I'll add it to my Spotify playlist.
I'm taking song submissions of all genres👇

Join The #1 Platform For Music Artists.
We're starting a revolution - and putting music artists (like you) first.
Boost Collective is a must-join platform for music artists. Join the rebellion.
We're on a mission to change what is possible in the music industry and we need you!