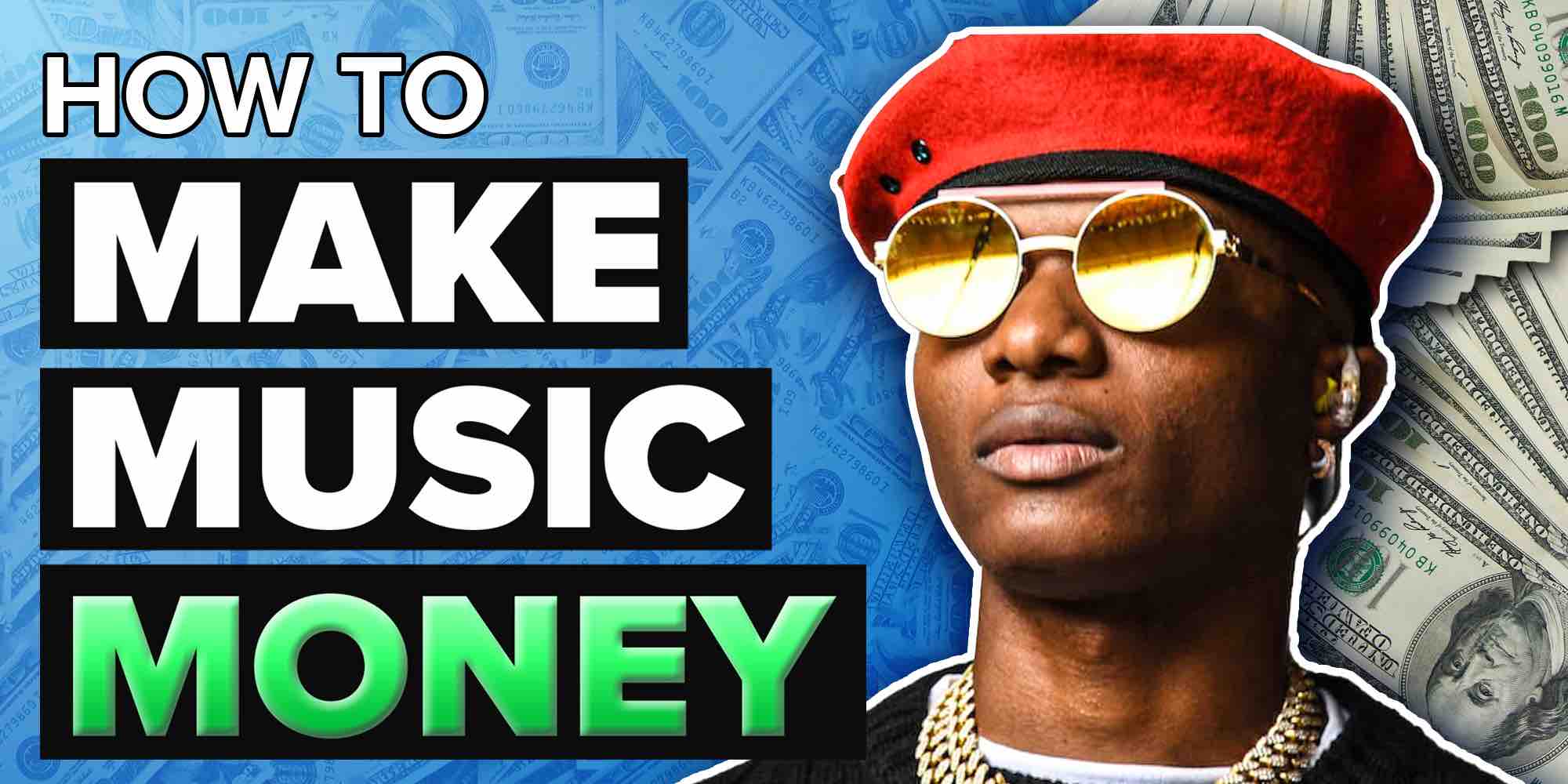 Start making money with your music
The music industry is a LOT more simple than you may think!
Musicians will be collecting revenue in 2022 from comparatively few sources.
Simply dumping thousands of dollars into a music career will never pay off...
If we understand how to create protective streams, then we can concentrate on what we're doing!
Do you release your music onto Spotify?
18 easy ways to make money with music
In order for you to be able to fund your musician career, you need an easy-to-use resources for successful music careers.
Here are 10 effective ways to make income through music!
Brand sponsorships

Sell music NFTs

Digital distribution

Radio airplay

Teaching music lessons

Developing a music library

Youtube and Twitch

Session work (work for hire)

Crowdsourcing

Subscriptions

Selling digital downloads

Performing live shows

Music synchronization deals

Freelance music gigs

Youtube channel monetization

Sell music through your artist website

Add tip jar to live videos

Sell merch online
I'll show you exactly how to make money with music online!
How to land Sponsorships in the Music industry
You need to understand the importance of sponsorships.
Although many fans today understand that sponsors support musicians... It may cause some controversy if not the right fit.
Some music fans are really picky that their favorite hip-hop artist or EDM artist stays true to brand.
It'll be pretty damn hard to earn money if you are doing things that your fans (supporters) are against you!
You must ensure that sponsored activities correspond to your values.
If you promote something then make sure it is that it fits with who you are and what you stand for.
If there's a brand deal opportunity without any money involved, go ahead and do it for publicity - that will lead to further revenue.
Whenever a viable sponsorship comes along for your business, there are hella options to include the brand in videos or publish them on social media channels.
Alternatively, they may even promote you and your music!
Sell music NFT products in the music industry
You have so many more options for your band merchandise than the usual t-shirt poster or sticker.
Try thinking beyond the physical objects and exploring the possibilities of NFTs.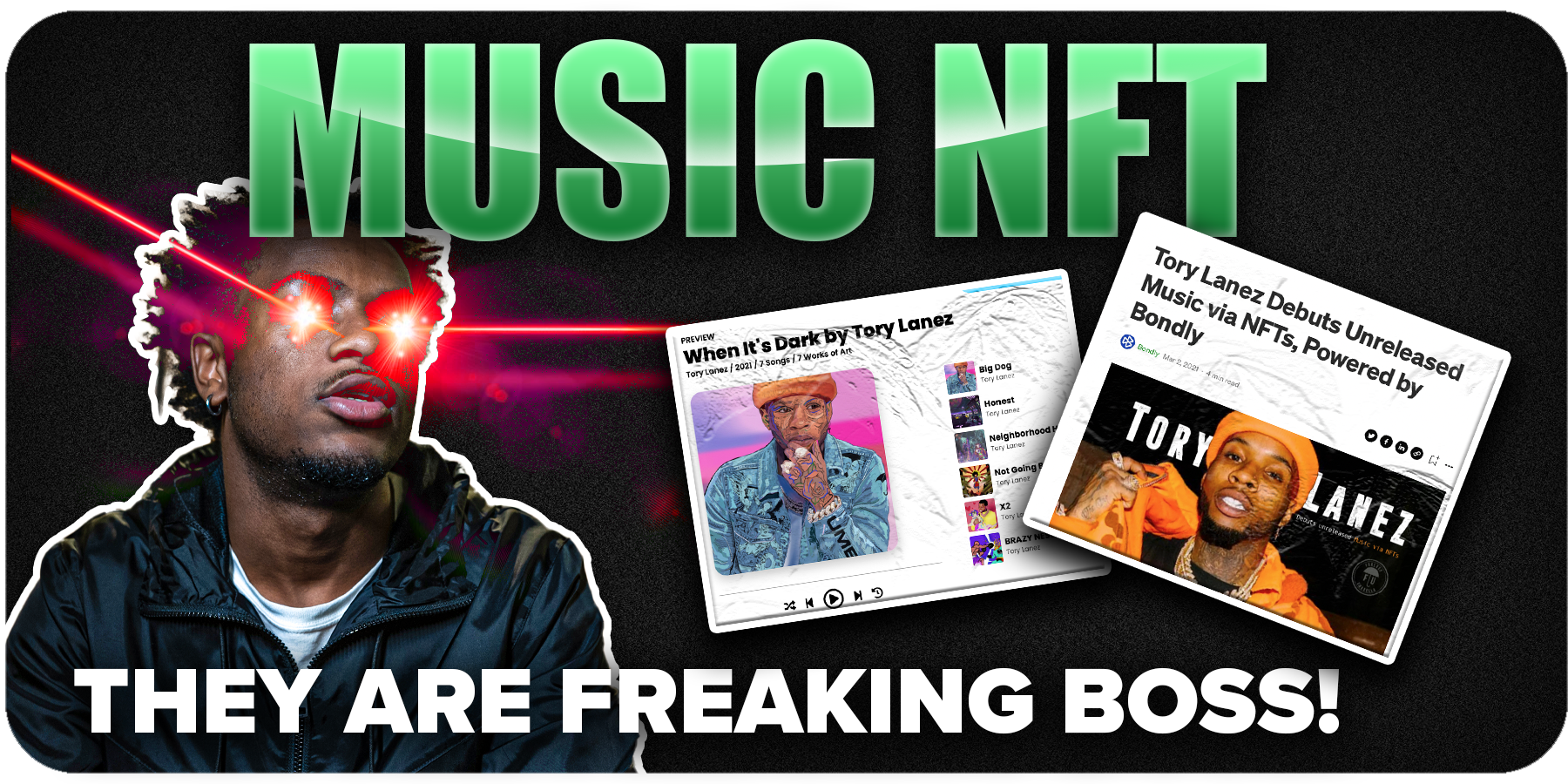 It's easy to create an NFT in 2023. This integration helps artists make thousands a week!
You don't even need your own online store to make money online with your music NFT.
Just go on Opensea and you can launch your artwork!
Independent artists should strive to make money with music in multiple different way.
Who knows... One revenue stream may turn out to be your cash cow!
Digital music distribution (apple music & Spotfiy)
The easiest way for musicians to make money on the internet is mechanically (distribution.)
Every day, brand new distribution networks are released to the world.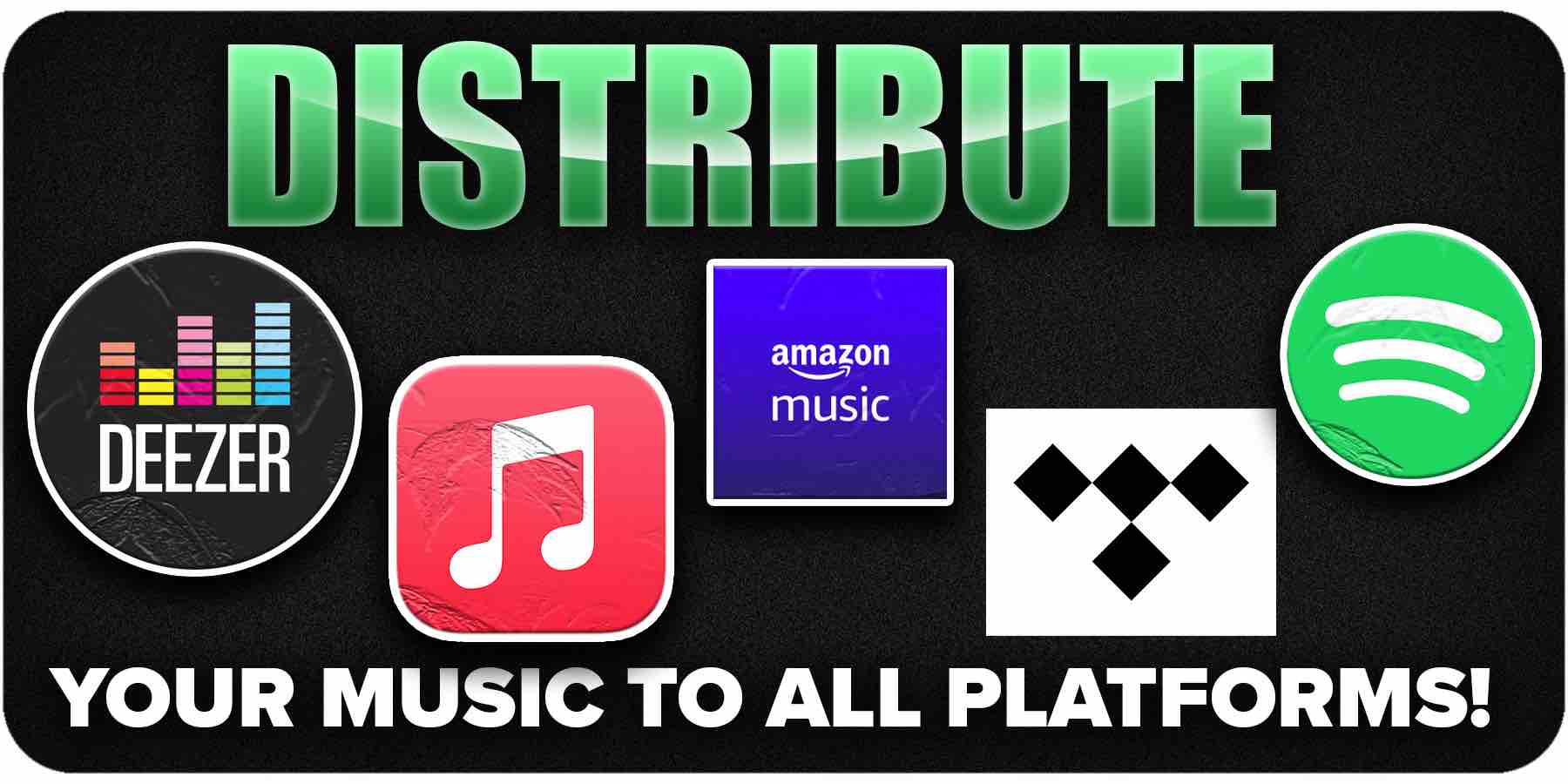 An easy way to generate revenue is through streaming revenues from Spotify.
The ability to upload music froto Spotify or iTunes is available. You can even still sell a CD!
(I wrote a blog post to help you sell physical music CDs for DIRT CHEAP when releasing music!)
The Google play store is my personal favorite, but really any online store that you can release music on will work well.
Besides streaming platforms such as Spotify and Amazon Music, many streaming sites also offer music genre-specific streaming services.
Example: BeatPort or Juno Downloads that are aimed at Electronic Music Producers and fans.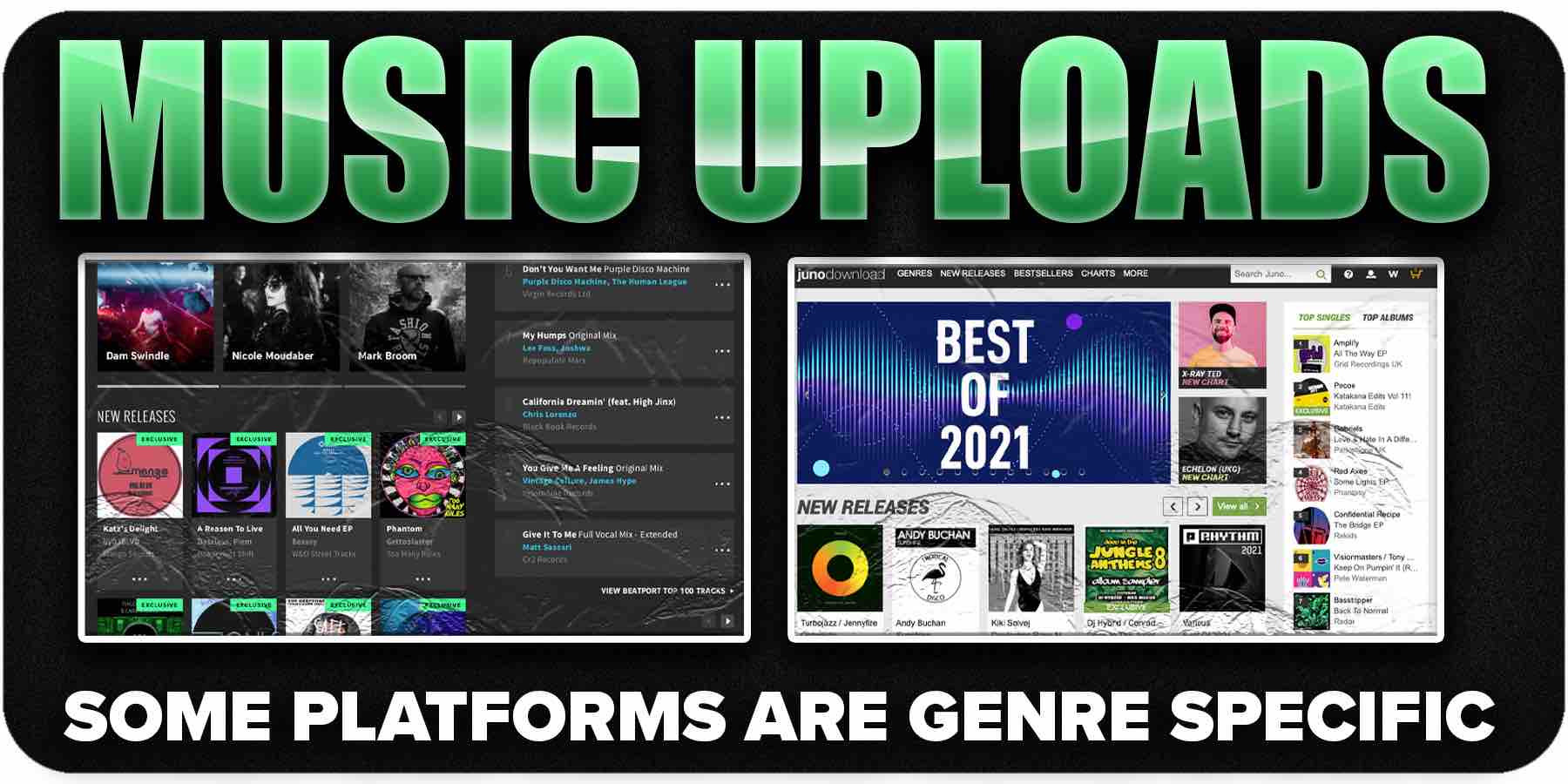 Most streaming service providers pay just cents, but thousands of listeners add up!
Are Streams worth it for artists?
Music streaming has evolved and will likely continue to as its popularity soars.
That said, in general, you're likely to encounter two different types of streaming revenue:
Some streaming platforms substitute subscription revenue for advertising.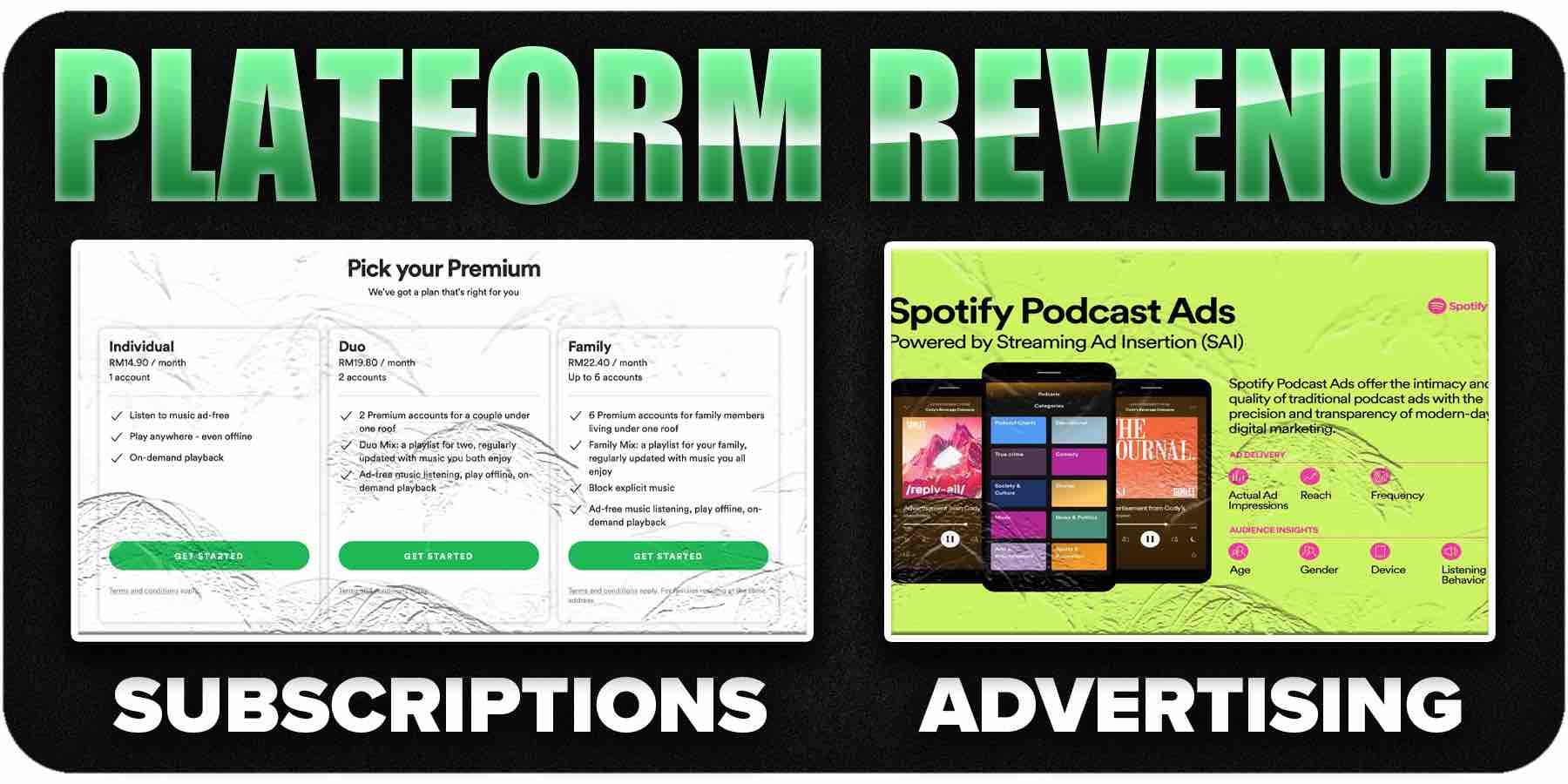 This means fans can use the service free of a subscription charge, but they will see ads.
The dope part is if you're going to make money regardless.
If you think you know how to make money with your music online WITHOUT passive royalties…
You're just lost, mate.
Examples of this mixed revenue model are Youtube and Spotify.
It is also sometimes called a "free service".
Other subscription services require recurring fees (Tidal, Apple Music.)
Apple Music PAYS more than the other major streaming platforms though so it's all worth it in the grand scheme of things.
Dope for making money.
There are thousands of unsigned artists making a killing off of the streaming royalties.
It ain't dead! DIY musicians should not neglect streaming royalties as a method to generate income.
You can make money online from different sources and it will all lead to your digital music being worth more!
Collect Performance royalties from radio easily
We briefly discussed mechanical streaming royalty payments above ☝️.
But these are not ALL the rights available for monetization!
If you are a musician you must register with a performance rights organization to obtain performance royalty payments.
Who would say no to selling music on the radio?
In almost all countries, there is a performance right organization:
| | |
| --- | --- |
| Performance Rights Organizaion | Country |
| SOCAN | Canada |
| SSEAC | United States |
| BMI | United States |
| ASCAP | United States |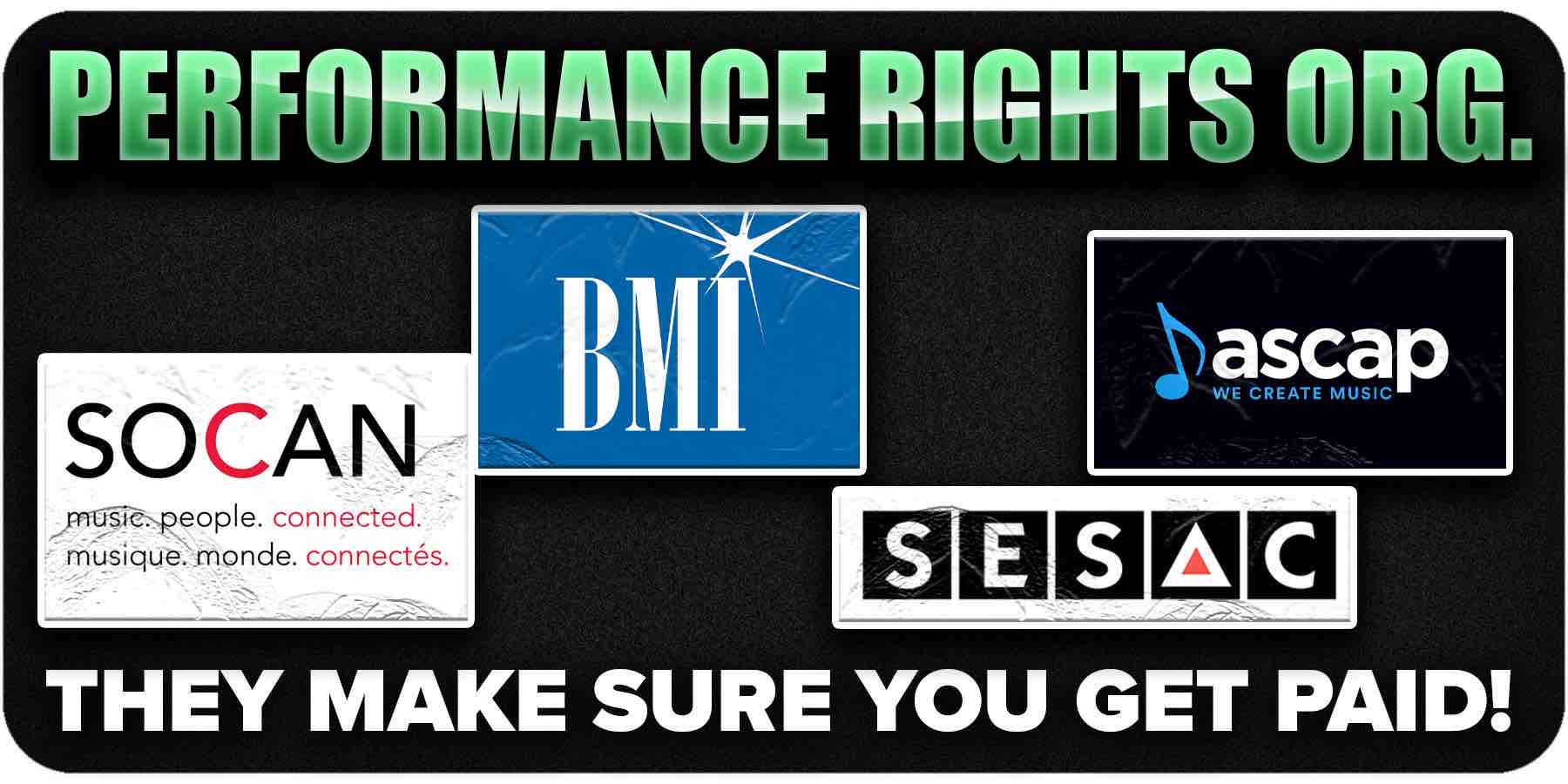 (SESAC has only invited participants, but BMI and ASCAP offer open participation by any songwriter.)
Record labels have a stronghold on satellite radio, but radios still take recommendations outside the top 100 favorite artists.
It can take some work and strategy but it is possible to start collecting performance royalties from satellite radio airplay!
Bonus: Radio performance royalties generate income at higher numbers than when you collect royalties from distribution networks.
Offer music lessons to boost your music career
There are no in-person commitments required to provide individual music training.
The great thing about this method is that you can see advancements within your music career in just a week.
The music industry isn't only music fans… Hobbyists need services as well.
Music lessons are a great side hustle for artists. Currently, teachers and their students may communicate by using online chats like Skype or Google Hangouts for music lessons.
Even if you're not known for your voice or instrument ability, you can find hobbyists who pay hourly rates for occasional or ongoing lessons!
Bonus: if you have a bunch of music fans that are musically inclined then it's even better to set them as the initial revenue stream.
It's low-hanging fruit!
You can show fans/students how your music is made using video tutorial videos for the songs you want.
Consider it a bonus along with other revenue streams.
If you can get music blogs to write press releases about your music lessons, then you'll easily see revenue come in!
Music blogs are the best way to contact Music fans by far.
Develop music libraries to advance your music career
Musicians must submit their music to libraries to generate artist revenue. Music libraries enable independent movies, television shows, and ads to acquire licenses to use their songs.
Wait... What are libraries of music though?
Let me explain.
Many of you may have heard of sites where other brands have the option to license images for a specific campaign.
Example: stock photos websites provide valuable resources for people with limited budgets who do not have access to a professional photographer who takes excellent images.
It's the same thing in musical matters - music libraries are exactly that, but for music.
These are useful for creative ventures with little budget but need music for licensing hits such as films and television shows.
Most music libraries are accessible through simple digital distribution you can get your music uploaded asap!
Here are 7 awesome music libraries to upload your music!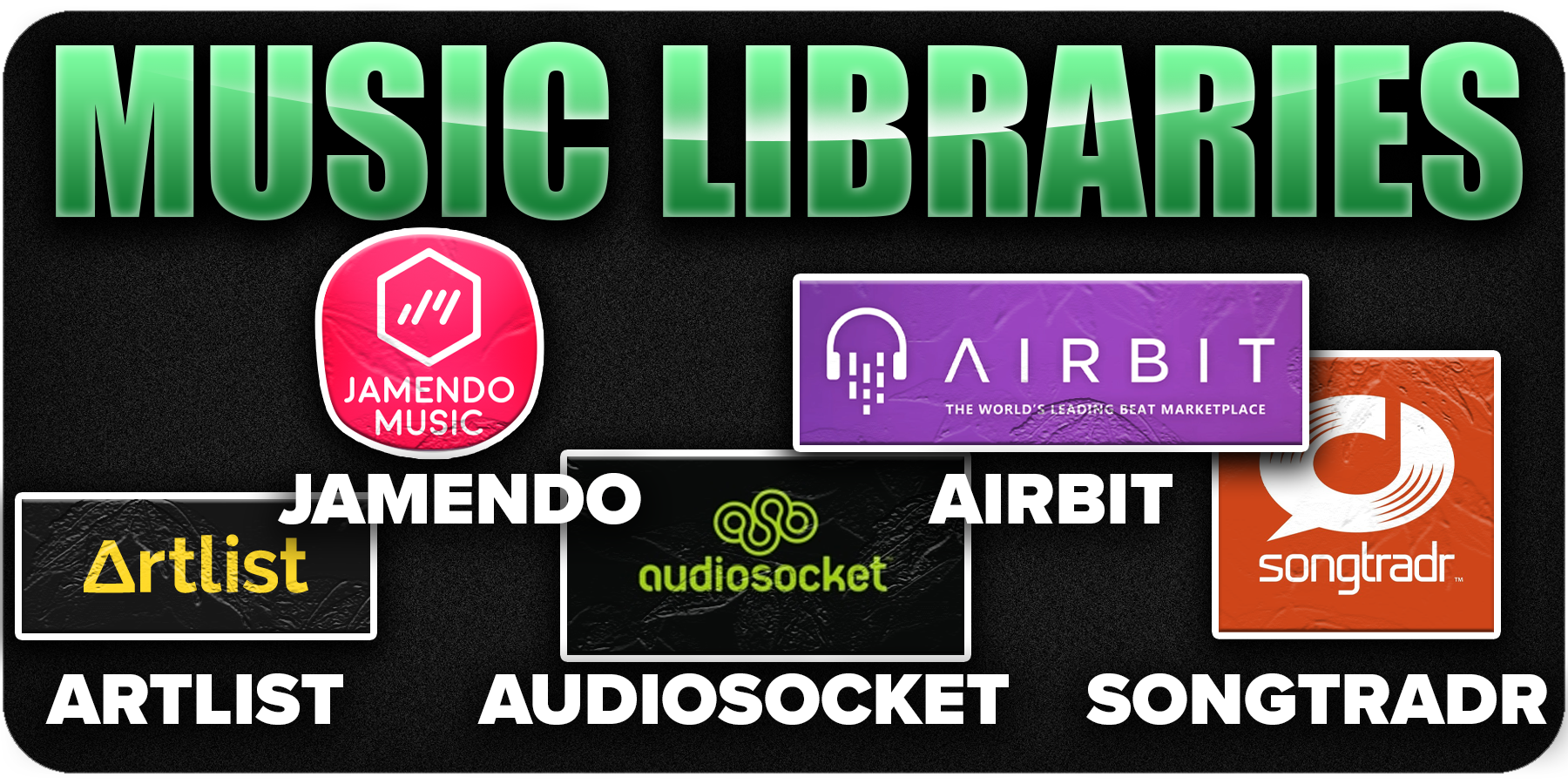 If you think about it, the music space creates a product (music) that transfers into many other industries (film).
Although you won't make significant money it does help independent artists earn more of the new music.
YouTube and Twitch tips and ad revenue
Not only is Youtube great for hosting your awesome music videos but going live on YouTube as a hip-hop artist is a nice way to earn money!
(To unlock the streaming revenue you need to hit some benchmarks.)
Tip: Having ads appear on YouTube may not make huge money (expect $5 per 1,000 views), but it can make a good small income.
Especially considering how Youtube grows over time.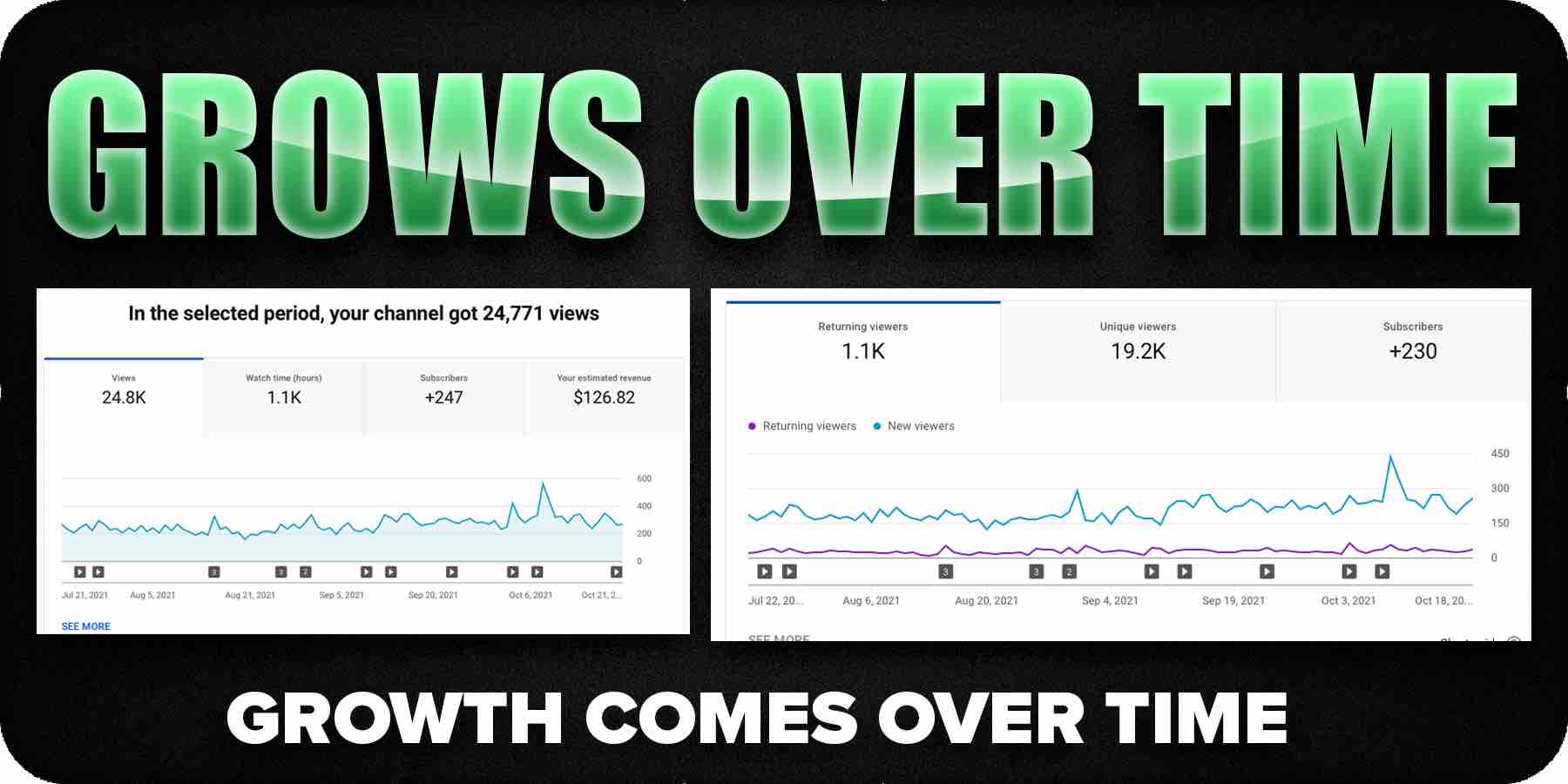 It is more difficult to monetize on Twitch, however.
Twitch really only offers live streaming but users make tons of cash!
(Amazon Music and Google play don't have these features as of yet, RIP)
I say give it a shot, play with music, and engage with fans! A few bucks may come out of it.
Offer Session work (work for hire)
Talented vocalists and musicians alike can record excellent sounds for paid sessions.
Session work is selling vocal recordings to another music artist for an upfront cash payment.
Online session work is easily achievable, assuming you have all the equipment necessary to complete the service.
New music is often made in bedrooms and not just exclusive music studios, so there's nothing wrong with online session work.
Like most music businesses, your network can help you find paid session work.
Check out Facebook, LinkedIn, and Twitter sites for paid working assignments.
Consider launching your own website to promote your services.
If not there are many digital platforms to offer up your music talent!
These are amazing revenue streams that have an immediate payoff.
Crowdsourcing funds for your music online
Subscription and membership websites are becoming popular among creatives — and even musicians.
The Patreon program offers music makers a rare opportunity to connect with their biggest fans.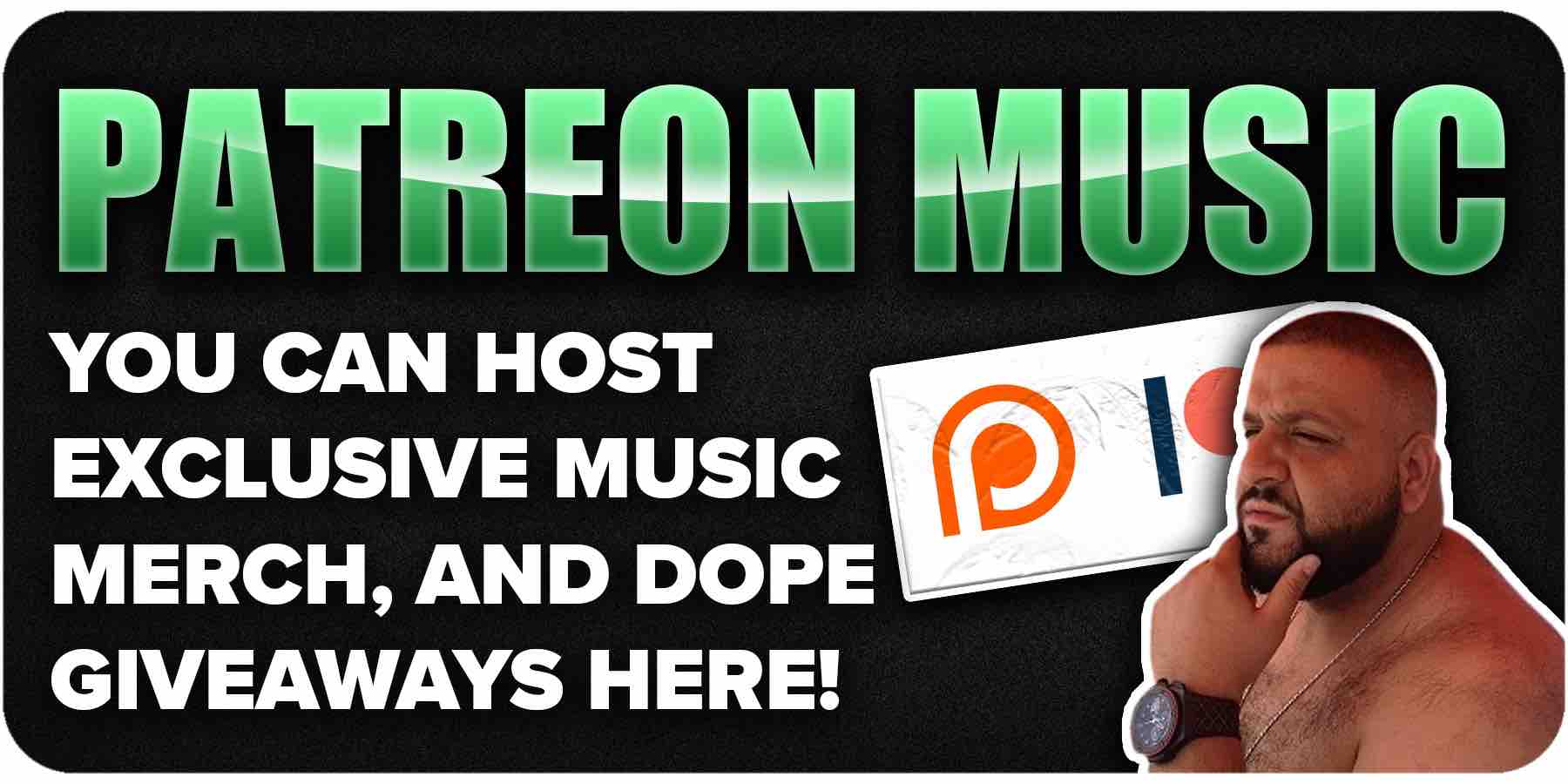 You could set dozens of different levels that support fans of each one.
You can create different levels for every level up to $5 per month and set separate rewards and bonuses.
Unsigned artists don't have to worry about losing their crowdsource income through a record label 360 deal, which is awesome!
You can deliver music directly to your page to grow subscribers and earn that way!
Subscriptions can sustain your music career
What makes music difficult is the fact that income streams are unpredictable...
This is why fan subscriptions have become a very popular source of recurring income for artists in these uncertain times and have become an attractive alternative.
Subscribers or memberships provide your loyal fans limited access to exclusive recordings, performances, video merch, & rewards.
Think of this: People can subscribe to your YouTube and watch your YouTube video... But it isn't any significant money.
Not to mention, managing Subscriptions on your website comes with costs that can eat into any revenue while trying to earn with music.
That is why independent artists should leverage subscription-based platforms!
1000 subscribers on Patreon can pay way more than 1000 YouTube subscribers any day.
Selling Digital Downloads (music ownership)
Downloading songs is a format for ALL digital music!
It's nothing new, but still prominent.
This model is useful for artists who need to pay rent every single month.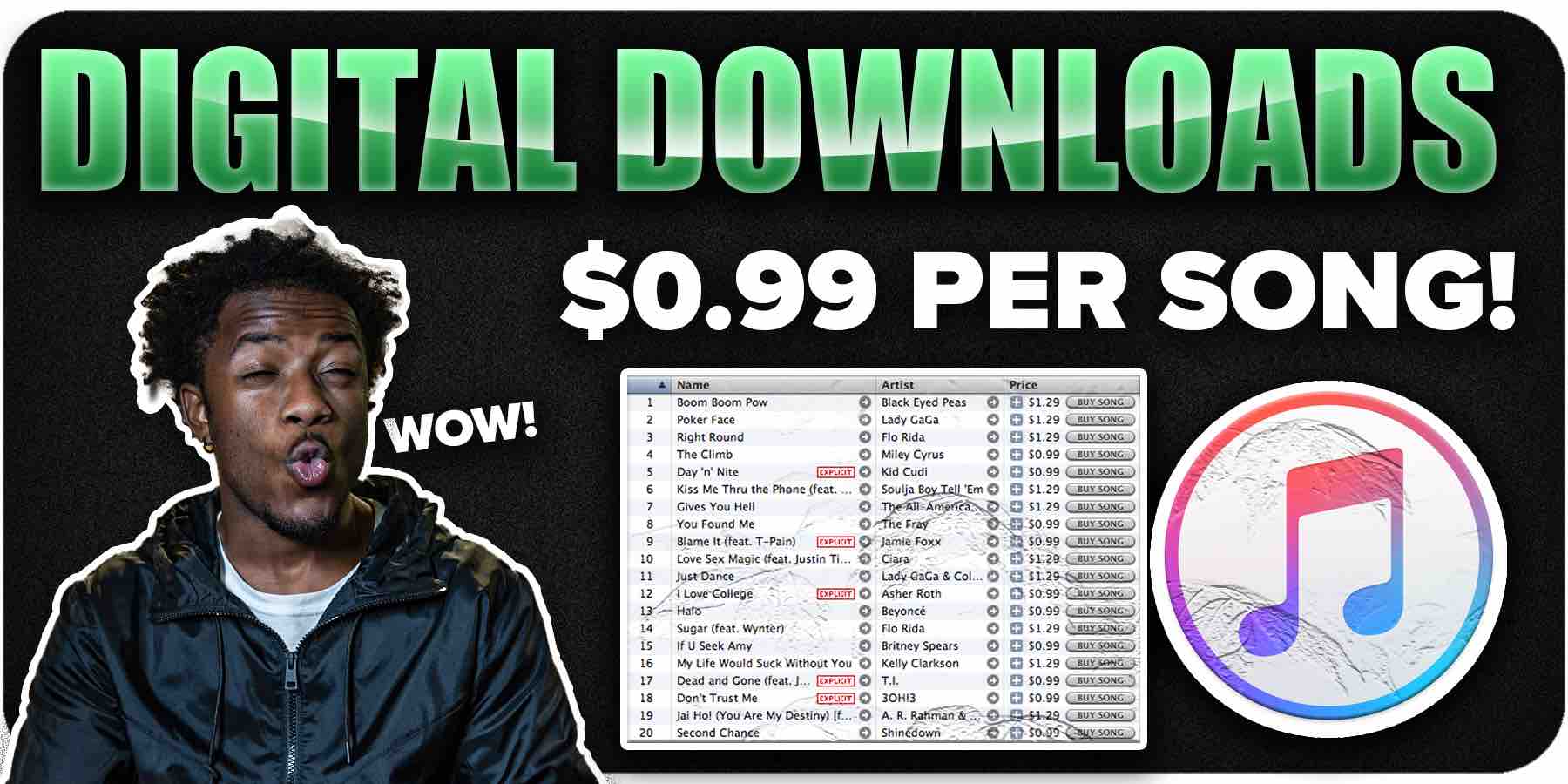 Almost every retailer selling digital downloads receives artist's pay.
For example: you sell downloads on iTunes
Apple receives $9.00

Artist receives $0.90

TuneCore receives $0.00
(Since you own the master license for the music, I don't see why artists don't exploit this enough.)
Take your current unreleased and brainstorm was to sell it through Google Play and Amazon music!
This just might be your biggest win of the year.
The music business is huge and new music revenue streams are coming out daily…
That does not mean that the classic music revenue streams no longer work.
Don't be afraid to test different methods to make money off of your master recording.
Digital downloads are a wonderful strategy to make money, that does NOT rely on music streaming revenue.
Sell tickets to your live performances
Selling access to exclusive performances can be very lucrative!
Hot tip: If you can create a good music experience then that justifies a higher ticket cost.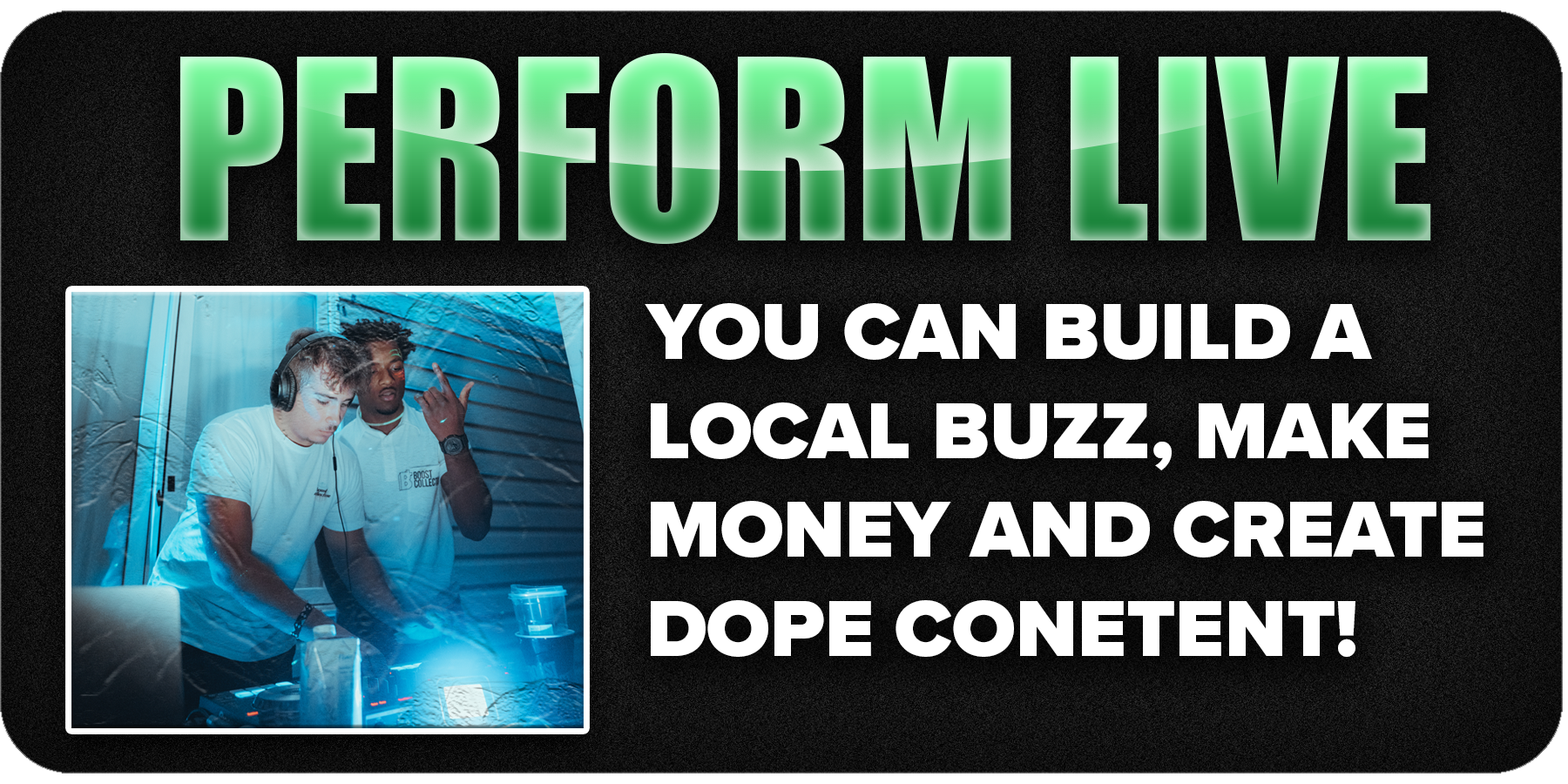 Many artists seek ticket sales volume when in reality you should optimize for higher-cost live events.
Higher ticket shows are better for promotion and put you in a different level compared to other musicians!
live events give you a chance to sell new merch and increase your bank account!
Experiment with releasing new material, playing through an entire album, or listening to your audience's requests you can learn what people are looking for.
(Tip: Go live on Instagram or Twitch in advance so you can practice performing in front of an active audience first!)
Seek music industry synchronization deals
Music libraries are an option to get sync data but it is not always profitable.
The most valuable revenue is sourced from capturing the ears of music directors of TV series, movies ads, video games, and so on.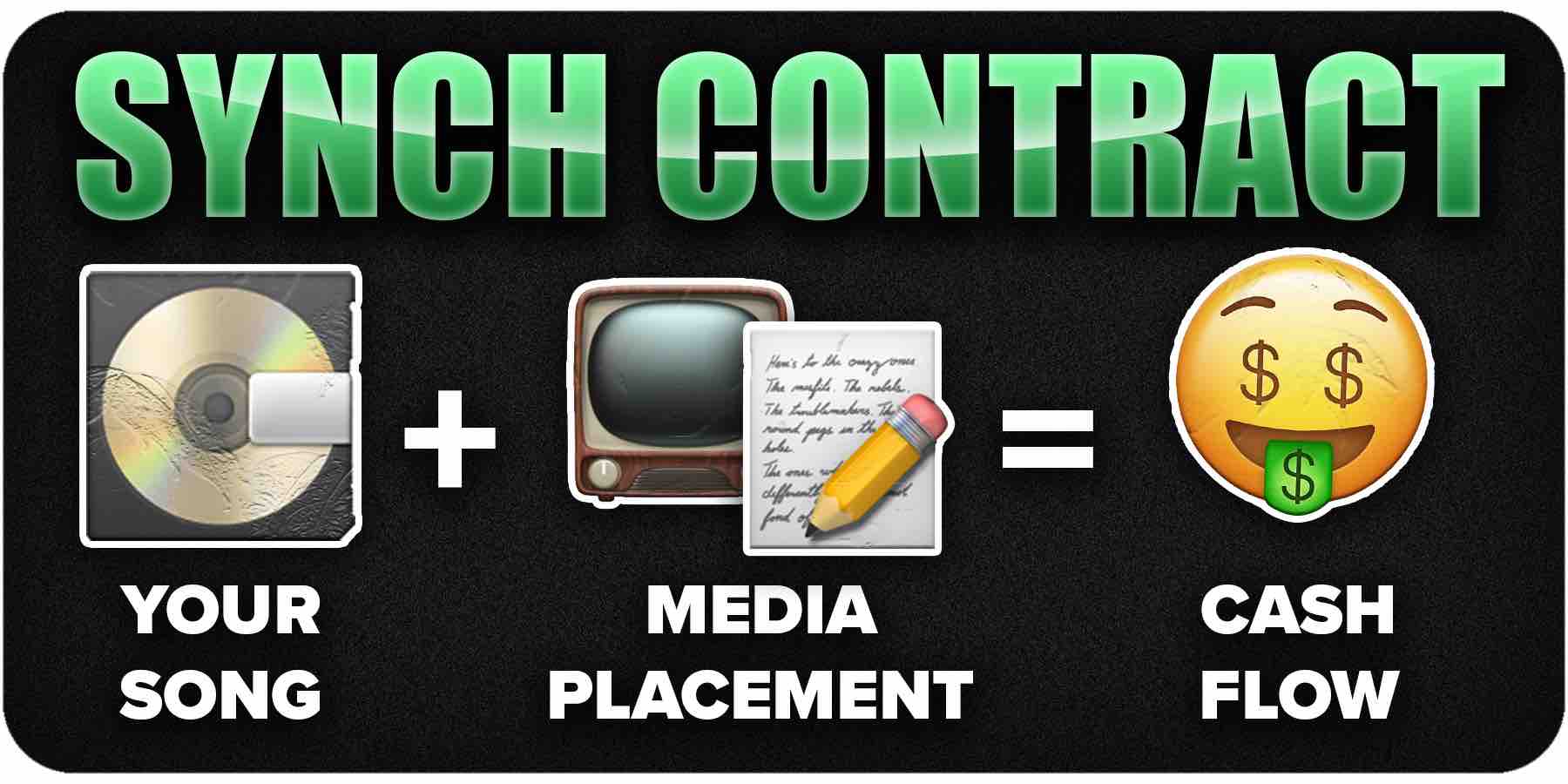 This type of synchronization is extremely coveted and very competitive and is extremely rare to obtain.
Make sure you are adamant that you collect royalties when it comes to these types of deals.
Mechanical royalties go straight to your bank account through distribution networks however synch deals often slip through the cracks.
This is why you should seek out a music supervisor.
A great music supervisor can help you make money to synchronizations easily.
Freelance music gigs for music online
Many musicians make extra income via side hustles.
There are many different ways to make money by working together.
Freelancing websites such as Freelancer, Upwork, and Twine also have posts from talented musicians, songwriters, producers, and vocalists.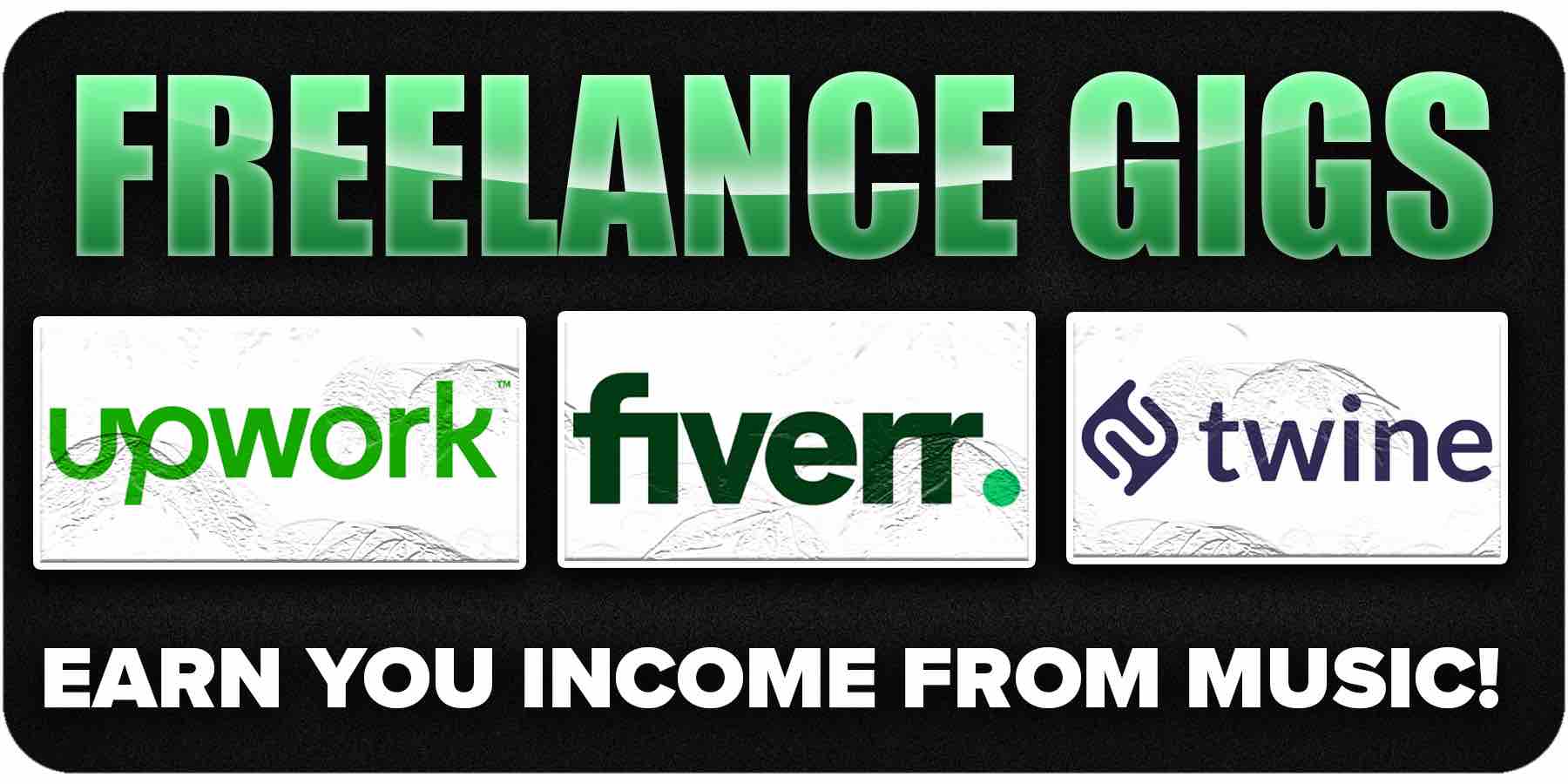 There are also various applications to find musicians who can help you.
Examples include Jambros ProLab, ProCollab, AirGigs, Vampr, and SoundBetter.
Monetize your YouTube channel
What's the best way to make an artist's own money on YouTube?
You have to upload your most important songs on your channel first.
You will then have a chance to grow subscribers and make YouTube monetization.
When a user has 1000 followers and 400 hours of watchtime, it is possible to begin monetizing a channel.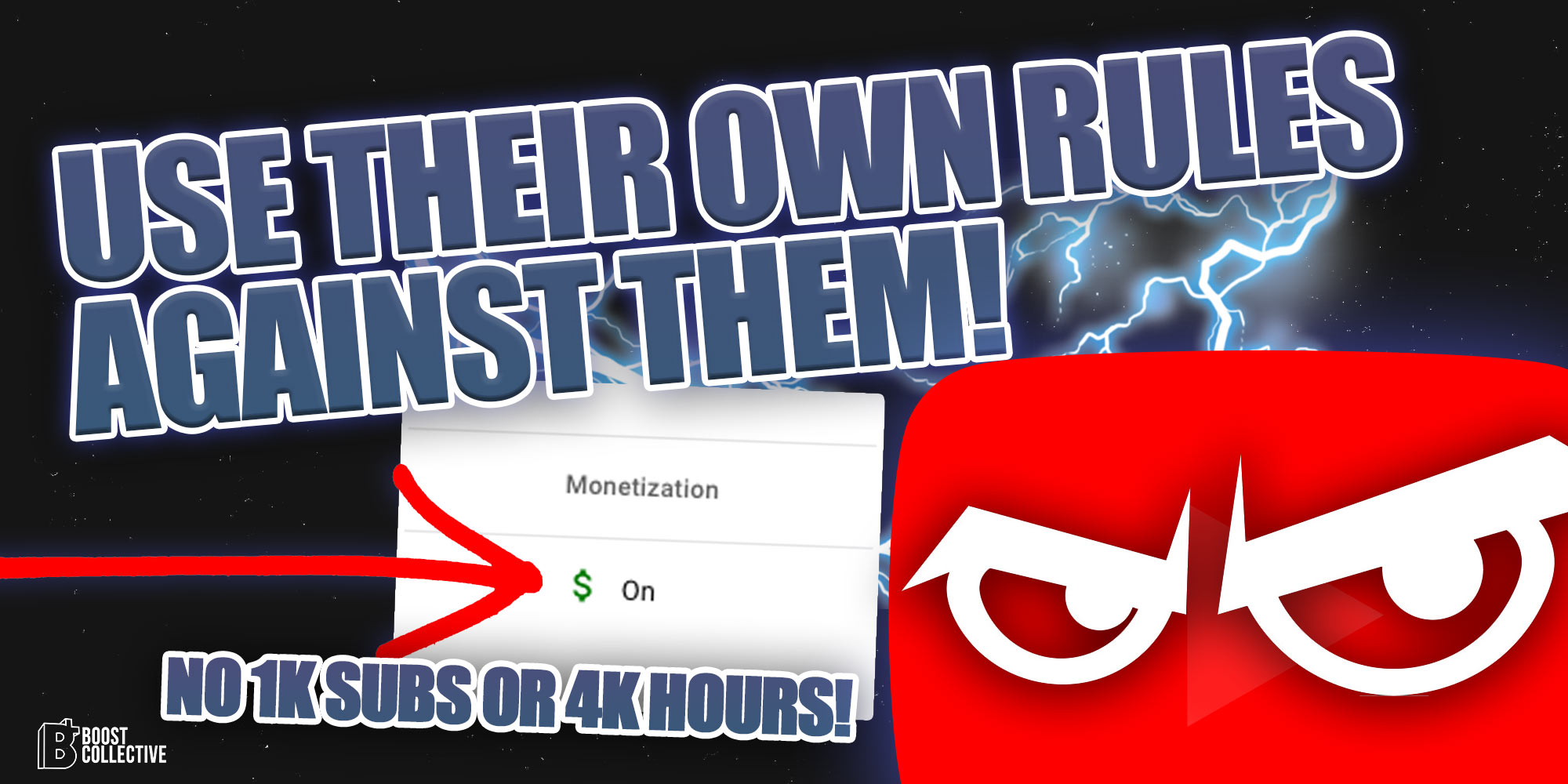 If your music gets published on YouTube, you have the right to receive the ad revenue generated.
Check out: How to monetize your YouTube in 5 minutes!
Your music distributor helps customers ensure the entire amount of cash they are owed is in your account.
Sell music online through your website
Having a website is a great way to promote an album or CD.
Use apps like Bandzoogle to create an artist site!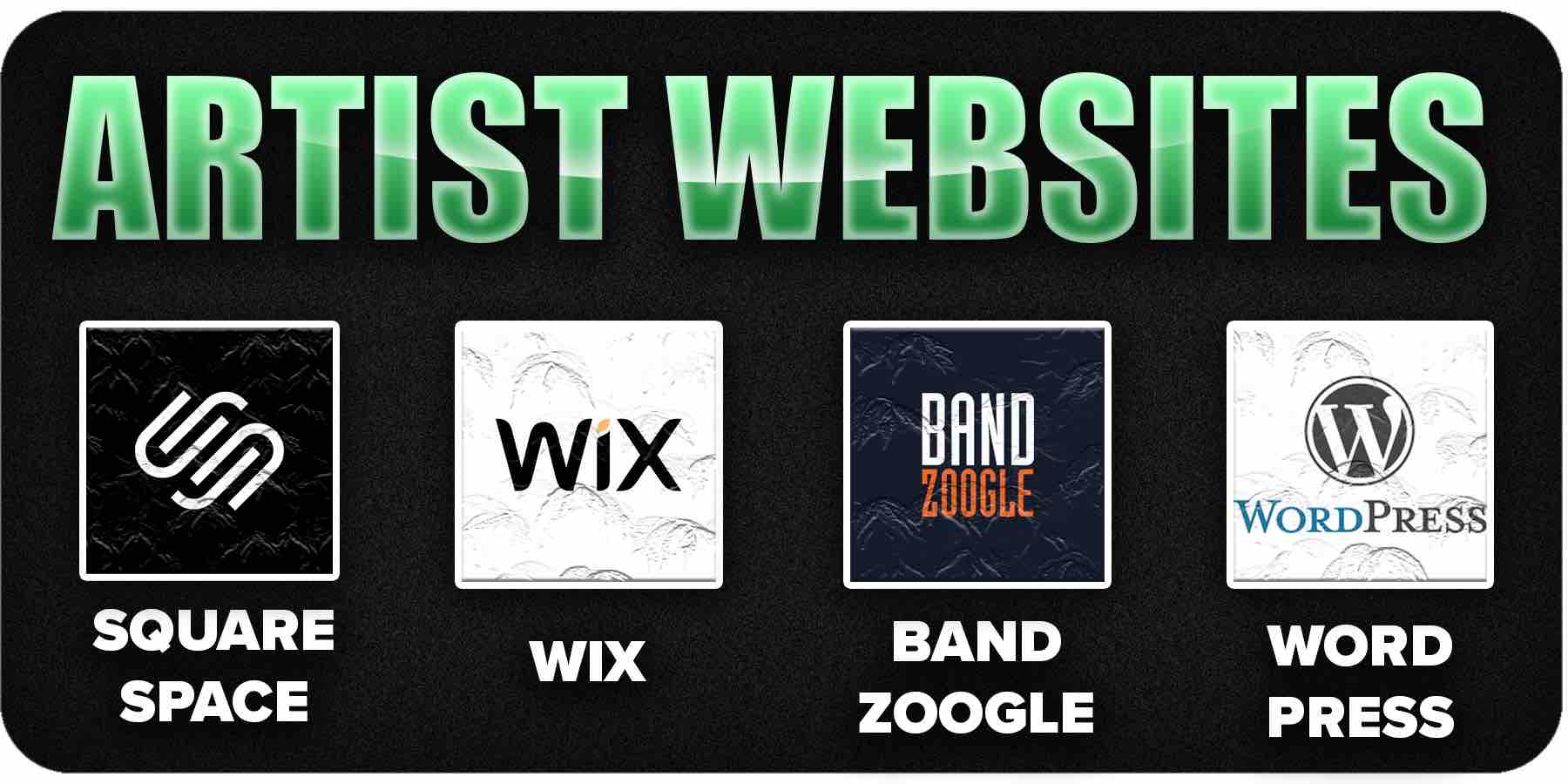 You'll be entitled to all information e-mails collected from you.
The data you collect can be used for your music and tour announcements.
This makes it easy to sell and increase your fanbase.
Offer free live streaming concerts with a virtual tip jar
Most fans do not want to pay for access to a live stream.
Instead, you can host a free stream online and setting up a virtual tip jar as an ideal option.
It is simple to share your PayPal details, Venmo username, or website URL for your users.
Otherwise, you can use the Twitch Platform which includes monetizing functions.
The best part about having a virtual tip jar is that you DON'T feel like a sleazy salesman!
If your dedicated fans want to sign up and contribute then there is zero pressure to do.
I find with this model you can easily monetize off of digital platforms while still maintaining a great relationship with dedicated fans.
Sell artist merchandise online
Selling band merchandise can help gain money while performing music professionally.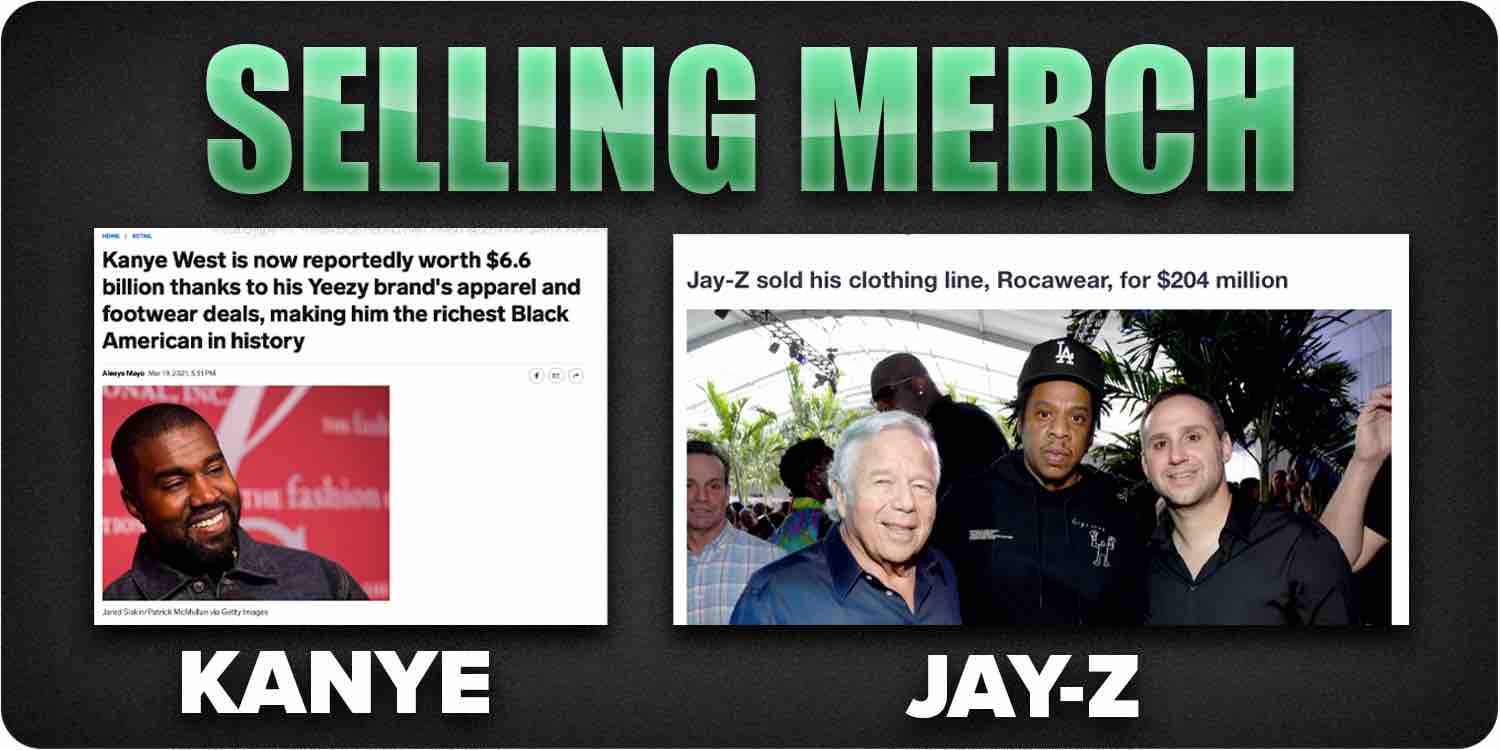 Merchandising is one of the best ways to make a little extra cash from your music (it's also been proven that increased merch sales lead to higher album sales.)
10 websites to make and sell your artist merch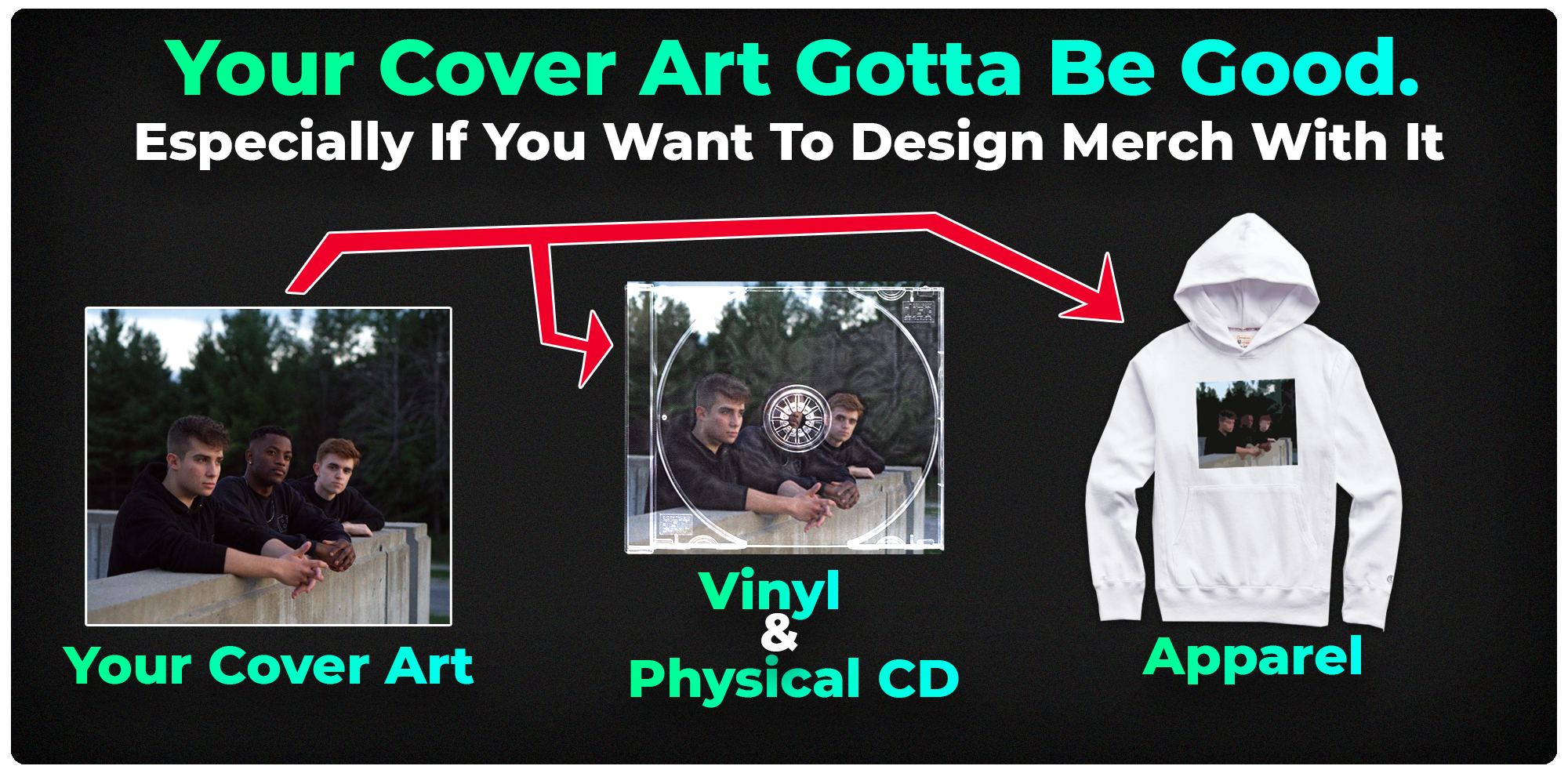 Unlike Apple Music, you can sell merch to music fans directly through Spotify!
That said, I still recommend that you use your own online store as the main way to generate revenue through your merchandise.
Join The #1 Platform For Music Artists.
We're starting a revolution - and putting music artists (like you) first.
Boost Collective is a free-forever music distribution platform. Upload unlimited releases to 150+ stores and platforms and keep 100% of your earnings.
You'll also get free playlist promotion, cover art creation, and much more!
Join Boost Collective for free here.