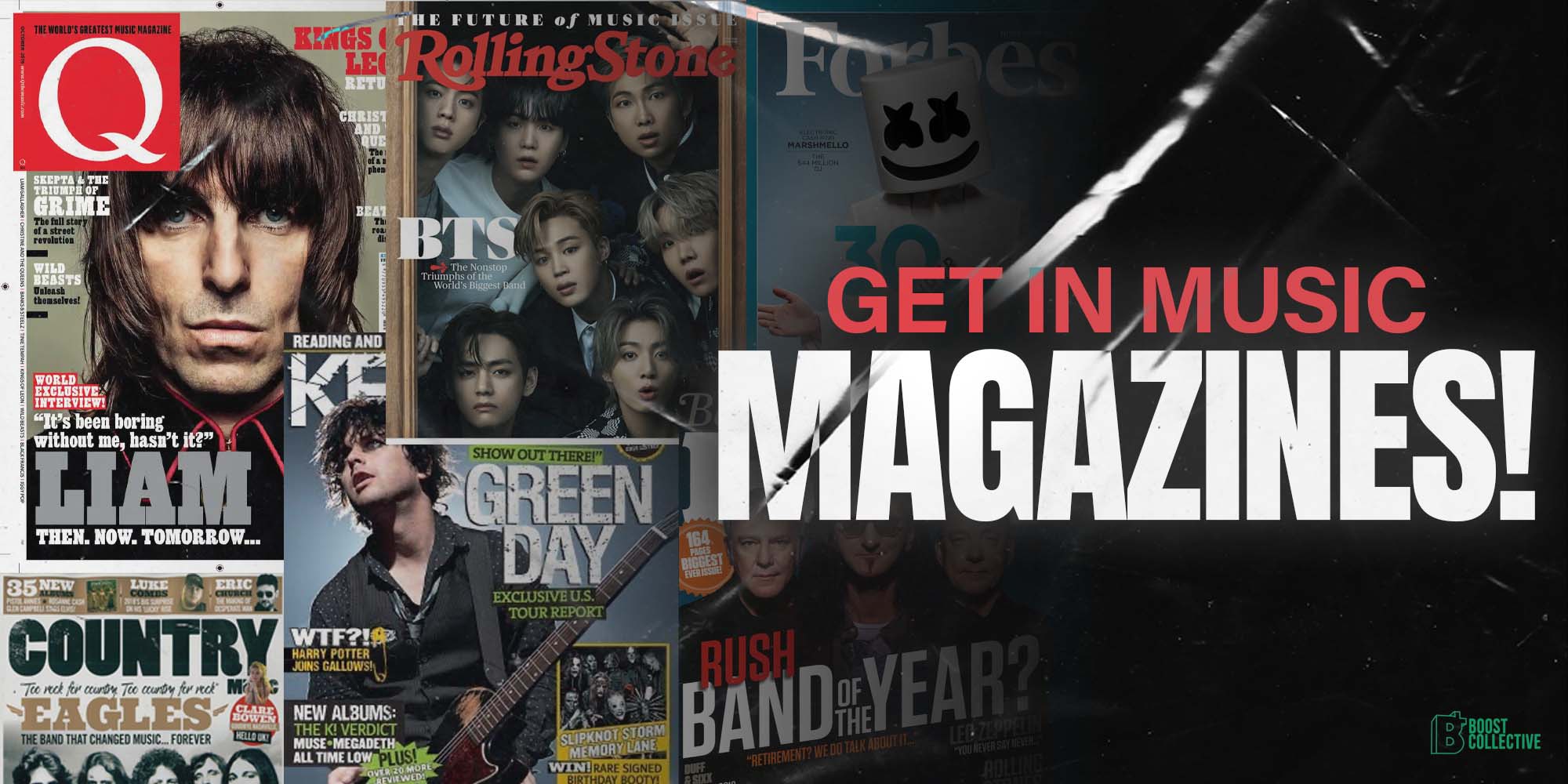 LANDING ON TOP MUSIC MAGAZINES
As much as the digital age has led bands to promote themselves online or through social media.
Getting coverage by a magazine is still one of the best ways to get noticed, and can even act as a gateway to getting additional funding.
That being said, it is vital that when approaching a magazine you do so in the right way.
If you get a reputation for being unprofessional to work with...
It's going to end up hurting your band and your chances of getting further coverage in the future.
So today we've prepared a few tips to help you put your best foot forward when making the approach, and how to ensure you're becoming known as both professional and easy to work with.
Submit your song, if I like it then I'll add it to my Spotify playlist.
I'm taking song submissions of all genres👇
Have something to talk about
Ever wondered why it's almost a prerequisite that to be accepted on a tour you need to have a recently released album to promote?
It's because having something that's generating buzz and interest from potential audience members is absolutely essential.
Their goal is ultimately to sell tickets, so the more pull you can offer as a band, the more attractive a prospect you will be.

Magazines are no different, they are looking to pull in readers with exciting news.
So if you don't have anything to talk about, you're not giving them any reason to want to work with you.

So try to put some thought into what they can write about your band and ensure you're offering as much value to the magazine as you're expecting back from them.
This will go a long way to making them think positively of you.
But does this mean you can only contact a magazine when you have a brand new album to promote?
Absolutely not, anything of interest can be worth writing about.
This could be something like a tour announcement, or if it's a magazine that musicians frequent, anything gear or equipment related works great.
Even offer to write something for them about the crazy guitar tunings you use in your band and how people can use them for their own compositions.
Use your imagination and get creative with it.
A good next step to further your research is to check out the best music PR services. These services can help you get in magazines.
Ensure you provide enough information
When you approach a magazine as a prospective candidate to be covered, always try to provide them with as much information about both your band and the specific story/event you hope they can cover.
This includes information right down to the genre of music you play, anything about the members such as notable bands they might have played for in the past, or guest appearances they may have made.
As well as your label, notable mixing/mastering engineers you've worked with - anything that can establish you as a serious and noteworthy band.

This serves more than just an opportunity to boast about how amazing you are.
Taking the time to write a reasonably sized piece shows that you are serious in your desire to have them cover you and that you are willing to put some work in at your end to make it happen.
This all plays into the recipient developing a positive impression of you as a professional band and will foster their desire to want to work with you.
This will make you stand head and shoulders above the majority of bands who send short messages lacking in context and significantly increases your chances of being noticed and getting that all-important response from them.
Over-deliver on interview questions
One of the most common ways you'll interact with magazines or other media publications as a band will be through interviews.
This is a great opportunity to both promote yourselves and provides a chance for your own fans to get to know you better.
When you deliver your replies make sure your answers are as complete and comprehensive as possible. Magazines love to receive enthusiastic and insightful responses to interview questions.
Remember that their goal is to engage their audience and attract fans with great content so providing short and lacklustre answers is a surefire way to not have them invite you back in the future.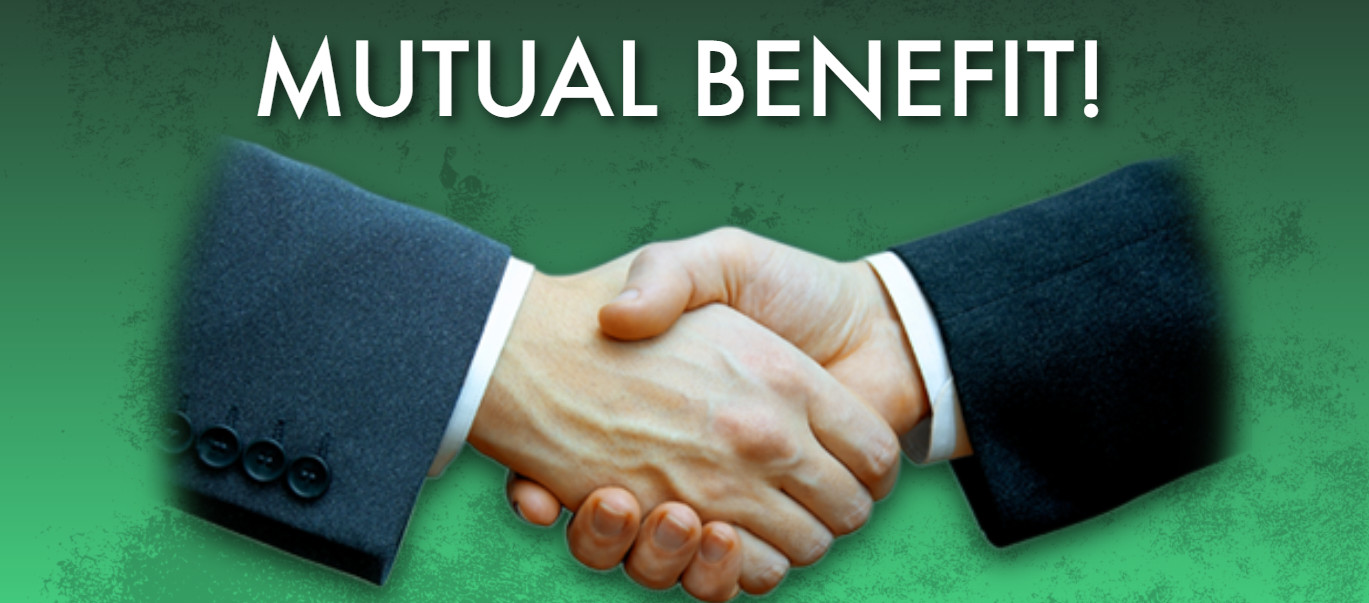 Don't worry about 'over providing' on your answers either.
The magazine will have talented editors who know exactly what their audience is looking for.
It's far better to let them subtractively edit from your answers than make them have to pad the article out because your answers were too lacking.
If you're struggling to provide answers that you feel are comprehensive enough, try to imagine your own favorite band and what kind of details you would want to hear from them if you had asked them the same question.
You can then take that and try to provide the same answer but from your own band's perspective.
Share the interview EVERYWHERE
Working with a magazine is a two-way street, and as much as you hope to gain new fans and interest from their coverage of you, you also have a responsibility to provide value back by promoting them to your own audience.
That's essentially the only reason why magazines cover smaller bands, to drive a little more traffic their way.
So make sure that once the interview is released, you share it everywhere.
All of your social media pages (facebook, twitter, instagram, etc). If you have an email list, announce it through that too.
That's really where the brunt of the work lies, not in answering questions, but in getting your audience to visit the page.
It's not easy, but here's how to build buzz for your music.
Remember they have in-depth traffic analytics so if you've been able to drive a little traffic their way, that will help tremendously in fostering a long term relationship.
The ongoing partnership
Employ all of these suggestions and you are sure to start getting some interest and replies from the magazines you reach out to.
But, what's really important is the mindset that this is not just a one time deal.
Be open and provide value with good content for them to cover and drive your own audience their way.
Then the interaction becomes a long term, mutually beneficial relationship.
You'll be able to start building a great network of people who know you can provide value, and who will be all too happy to help you announce your next album or tour to their readers in the future.
Join The #1 Platform For Music Artists.
We're starting a revolution - and putting music artists (like you) first.
Boost Collective is a free-forever music distribution platform. Upload unlimited releases to 150+ stores and platforms and keep 100% of your earnings.
You'll also get free playlist promotion, cover art creation, and much more!
Join Boost Collective for free here.