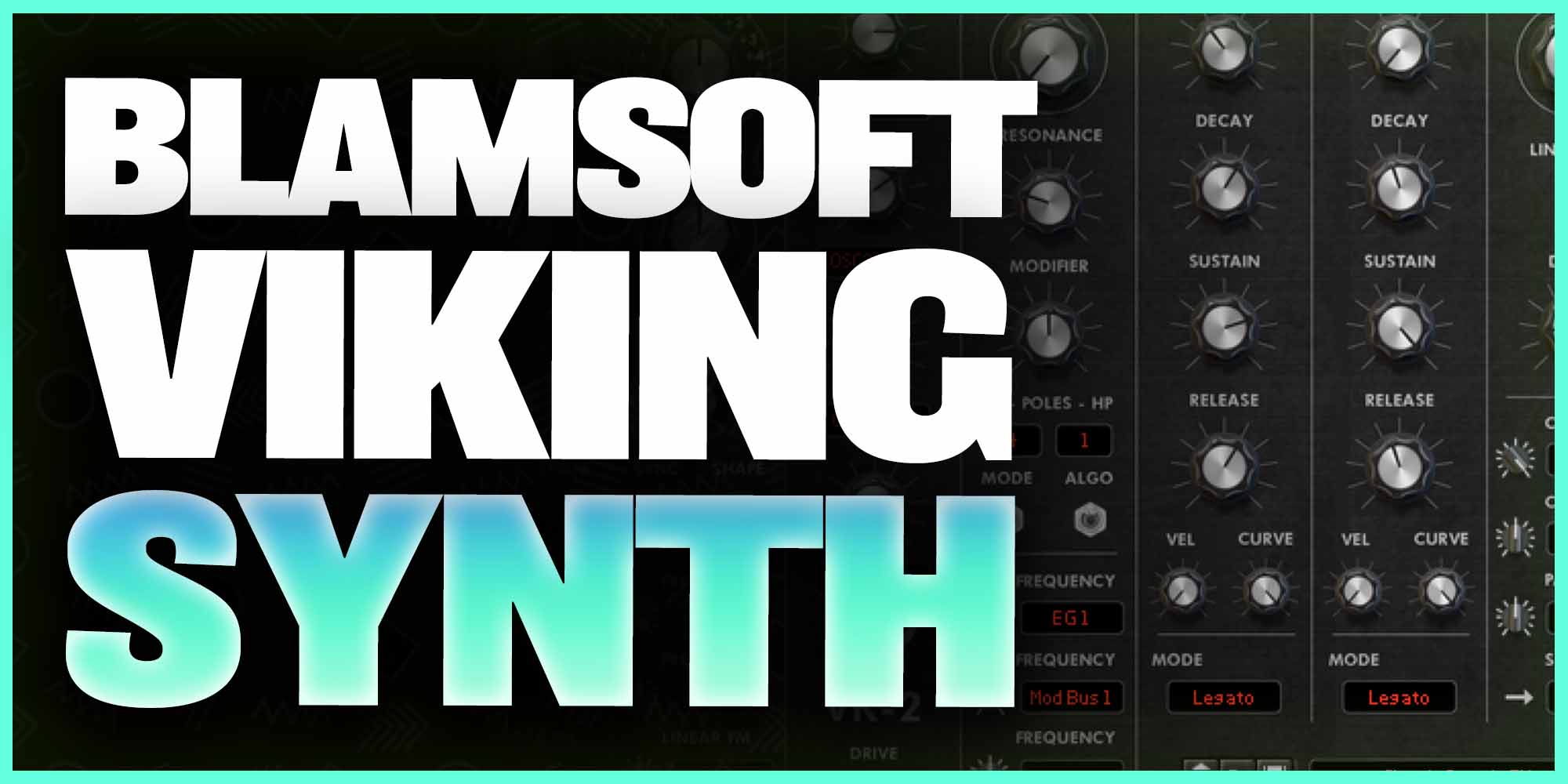 What is the VK 1 Viking synthesizer?
The VK-1 Viking Synthesizer emulates a vintage monophonic analogue synthesiser.
It contains three continuously changing wave oscillators, two ladder filters in Dual Lowpass or Highpass/Lowpass mode, a multi-wave LFO, and two modulation buses.
VK-1 employs cutting-edge DSP technology to faithfully mimic the hardware's sound.
Tap below to download the Viking Synthesizer for free. 👇
What's included in the Viking Synthesizer?

Virtual Studio Technology (VST) is a software interface for audio plug-ins that incorporates software synthesisers and effects units into digital audio workstations.
If you want to create unique sounds, then most synths can do the job...
I recommend Blamsoft's VK 1 Viking synthesizer.
The Blamsoft Viking Synthesizer includes:
Presets

Oscillator

Modulation
This is a state of the art analog modeling technology.
There are thousands of commercial and freeware plugins available, and much audio software support VST under licence from its originator, Steinberg.
The majority of VST plugins are either instruments or effects, however additional categories exist, such as spectrum analyzers and other metres.
Control voltage capabilities, delay feedback filters, and have fixed waveforms found in this analog synthesis tool.
Presets
VK-1 includes 228 presets in the following categories: Bass, Bright Lead, Electro Bass, FX, Percussive Lead, Soft Lead, and Synthwave.
eXode, an accomplished sound designer, developed the 50 Electro Bass and 50 Synthwave presets.
The synth specialises at producing deep bass and lush lead tones.
Oscillators
Three tunable wave oscillators power the VK-1.
The noise oscillator waveforms are some of the best in the game.
The continually changeable waveform knob provides the oscillators a distinct sound that waveforms in other synthesisers cannot produce.
having three adjustable wave oscillators changes the game...
Thats' right, I said THREE adjustable wave oscillators!
A noise oscillator generates three kinds of noise.
Take your accurately measured oscillator waveforms to the next level with this classic monophonic analog synthesizer.
Modulation
Two modulation busses and an LFO allow for versatile modulation.
The two modulation busses are effective to get rich lead sounds.
Gain access to flexible modulation capabilities.
Modulation for fixed waveforms found only here.
The continuously variable waveform knob is insane.
Song with the continuously variable wave oscillators, the modulation busses are simply top-notch.
You won't find free modulation busses this good anywhere else.
Go ahead and test these flexible modulation capabilities today!
Some virtual analog synthesizers miss the mark, but you can use the Blamsoft modulation for a unique sound.
Filter
The filter is a precisely recreated vintage transistor ladder filter.
This classic transistor ladder filter is top-notch!
Create amazing sound quality with advanced techniques.
There are several driving modes available for adding grit.
The number of poles may be changed to provide a larger range of filter sounds.
Filter sounds with a classic transistor ladder filter.
Experienced sound designer exode confidence that the fixed waveforms filter is great for applying advanced techniques.
Summary
Here you have state of the art dsp technology.
Get a nice, thick bass and use the three continuously variable wave to make the best music out there.
Most synths won't let you produce a unique sound like this one!
(Best part is the continuously variable waveform knob!)
Listen to the samples below. 👇
So do you want this synthesizer?
Tap below to download the Viking Synthesizer for free. 👇
Join The #1 Platform For Music Artists.
We're starting a revolution - and putting music artists (like you) first.
Boost Collective is a must-join platform for music artists.
Join the rebellion! and get free music distribution, free music promotion, and more.
We're on a mission to change what is possible in the music industry and we need you!