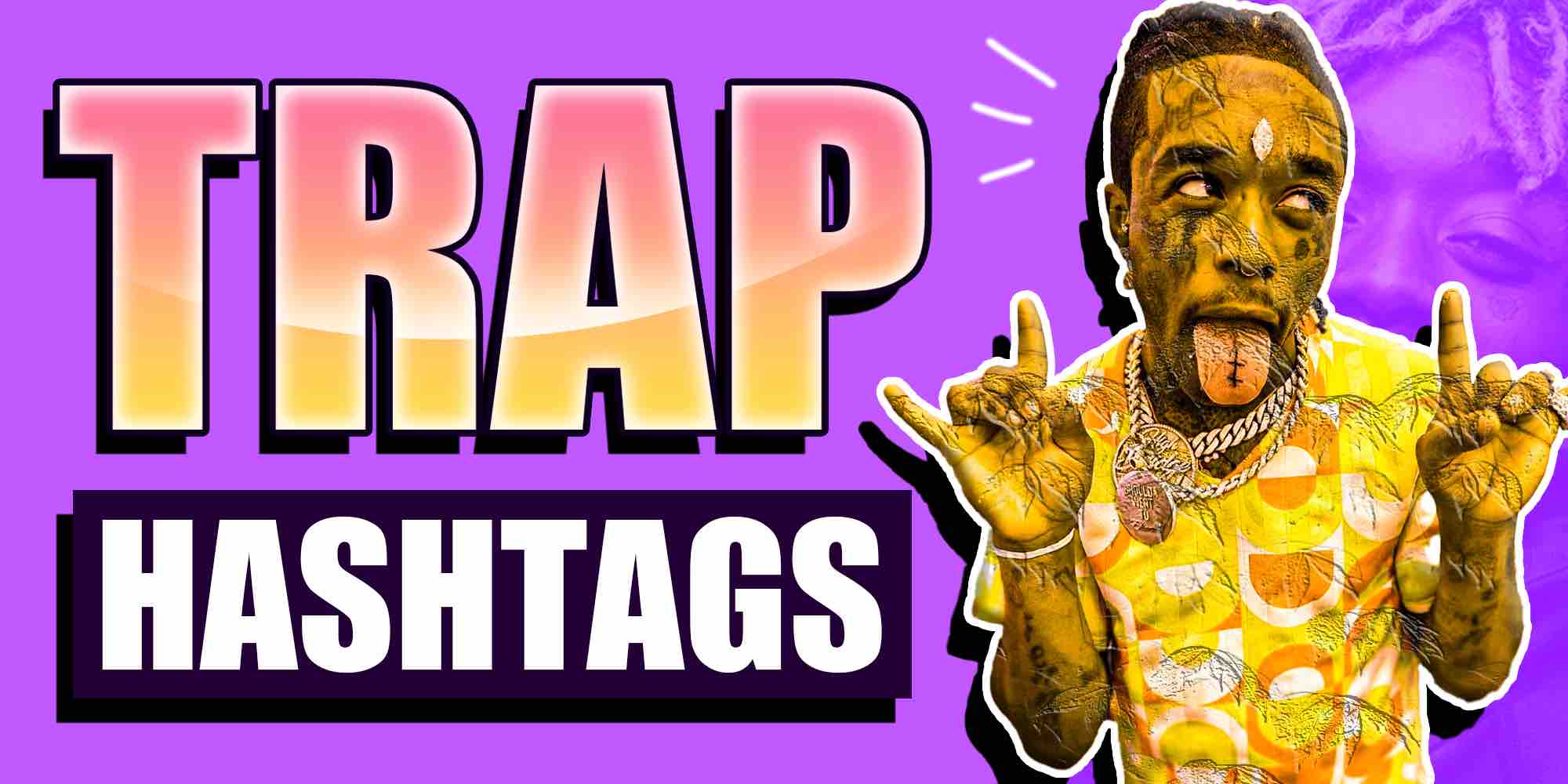 These are the best music hashtags on instagram
Knowing what the best music hashtags on Instagram are can make a huge impact on your music career.
Instagram hashtags are still an effective strategy to gain impressions reach the explorer page.
Just make sure that all relevant hashtags match the content for maximum effectiveness.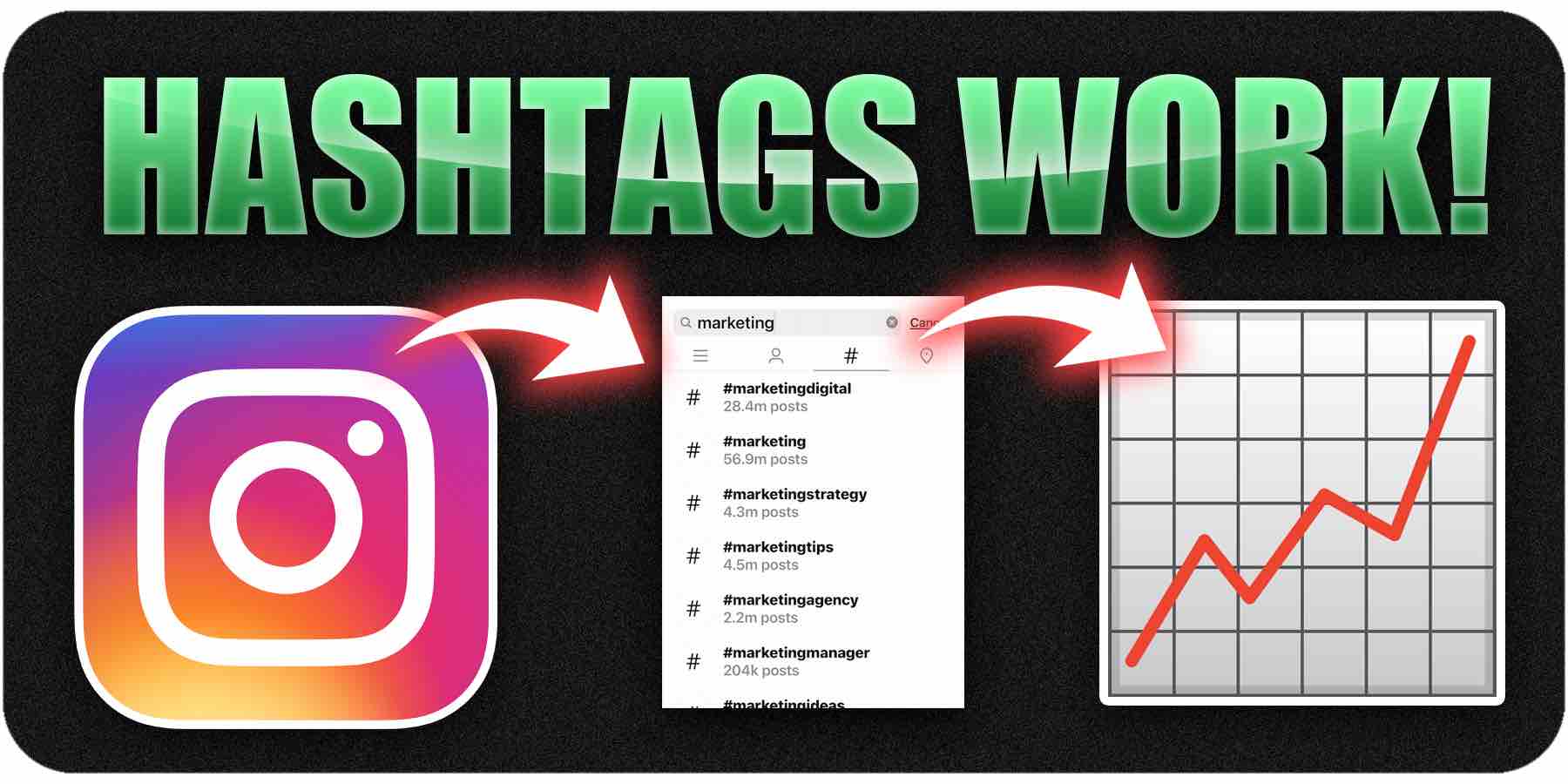 Lots of people say that Instagram hashtags are not effective anymore.
they say that simply using a popular hashtag won't push it to the top of the explore page on Instagram.
Is this true?
Well, contrary to popular belief Instagram hashtags are still an effective way to get a push on your music and artist brand.
Submit your song, if I like it then I'll add it to my Spotify playlist.
How hashtags have changed (don't skip this!)
The only difference with related hashtags is that now the best hashtags are NOT just the most popular.
Instead, it's the most tailored to your content piece.
The days of putting 30 related hashtags under your post and going viral no longer exist.
So long as the related hashtags match the content... You will see wonderful results!
Here is an example:
I avoided using ultra-popular hashtags and focused on a few tailored ones instead.
100 best hashtags for trap artists
Here are the 100 best Instagram hashtags for trap musicians to use!
Ideally, you want to connect with an audience that LIKES trap music and build your followers with these popular hashtags.
| | |
| --- | --- |
| Trap Hashtags (Large) | Number of Posts |
| #trapmusic | 7.8 million posts |
| #trapmusicbiz | 20.4k posts |
| #trapmusichmuseum | 55.6k posts |
| #trapmusic🔊🔊 | 86.1k posts |
| #trapmusica | 11kposts |
| #trapmusicHD | 1000+ posts |
| #trapartist | 101k posts |
| #trapartists | 5000+ posts |
| #traprap | 166k posts |
| #trapradar | 28.8k posts |
| #traprappers | 1000+ posts |
| #trapradar💰💰 | 1000+ posts |
| #trapmusichdtv | 5000+ posts |
| #trapmemes | 253k posts |
| | |
| --- | --- |
| Trap Hashtags (Small) | Number of Posts |
| #uktrapmusic | 27k posts |
| #edmtrapmusic | 1000+ posts |
| #ilovegodandtrapmusic | 1000+ posts |
| #trapmusicali | 1000+ posts |
| #latintrapmusic | 15k posts |
| #newtrapmusic | 7k posts |
| #ilovetrapmusic | 3k posts |
| #realtrapmusic | 3k posts |
| #trapmusichd | 3k posts |
| #emotrapmusic | 5k posts |
| #afrotrapmusic | 3k posts |
| #trapmusicvideo | 3k posts |
| #hybridtrapmusic | 3k posts |
| #trapmusicproduction | 3k posts |
Just note: there are hundreds of memes pages that steal lots of visibility under these hashtags.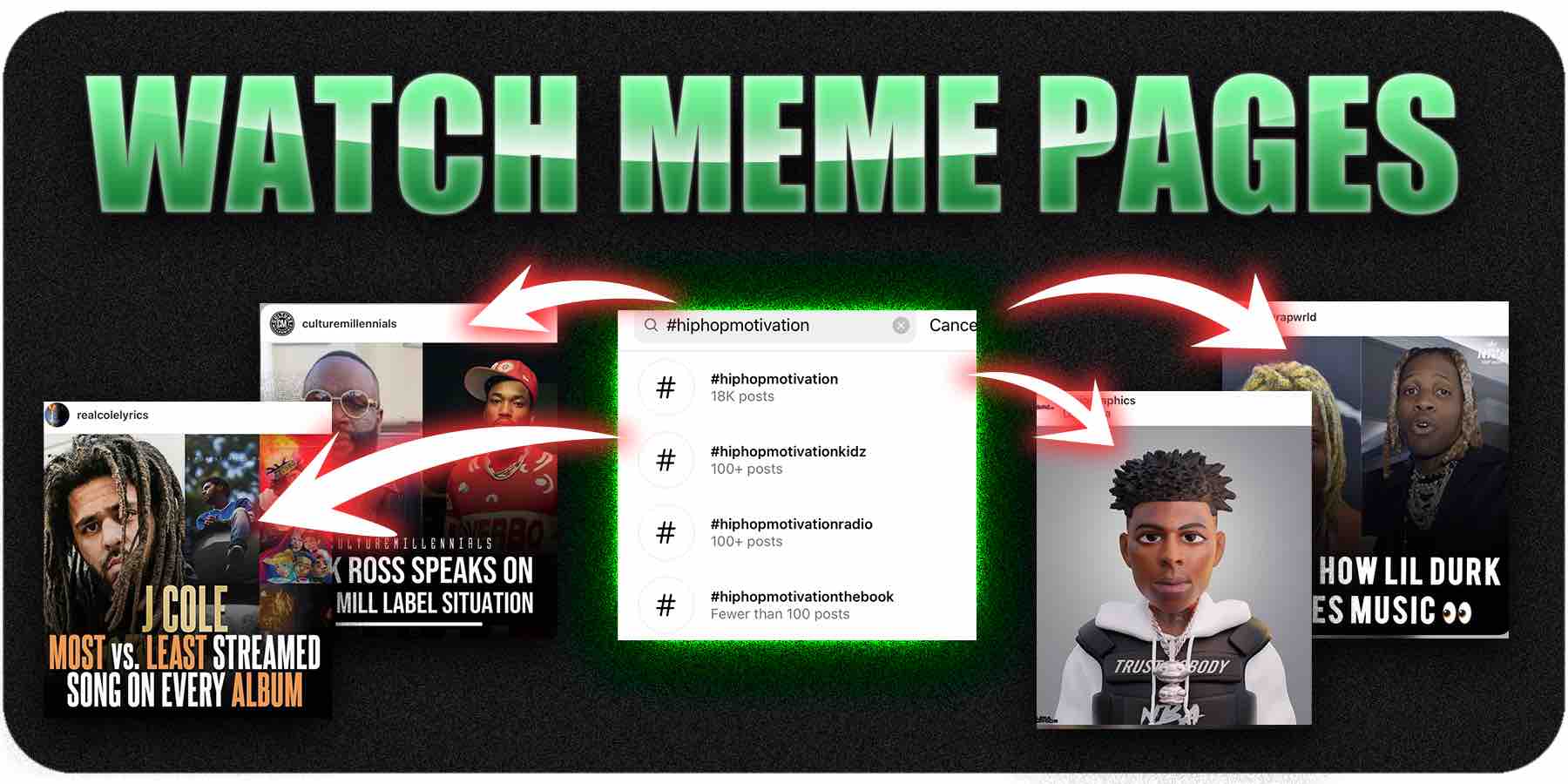 Just make sure that your video/content is entertaining for It to stand out!
Will too many hashtags ban your account?
Are you scared that your account/post will be taken down if you use too many hashtags?
(Don't be ashamed if you are... Lot of artists fear this. 😭)
Instagram will not ban your account regardless of how many hashtags you use. However, if you use over 30 hashtags then your Instagram post is automatically flagged so that none of the hashtags will work.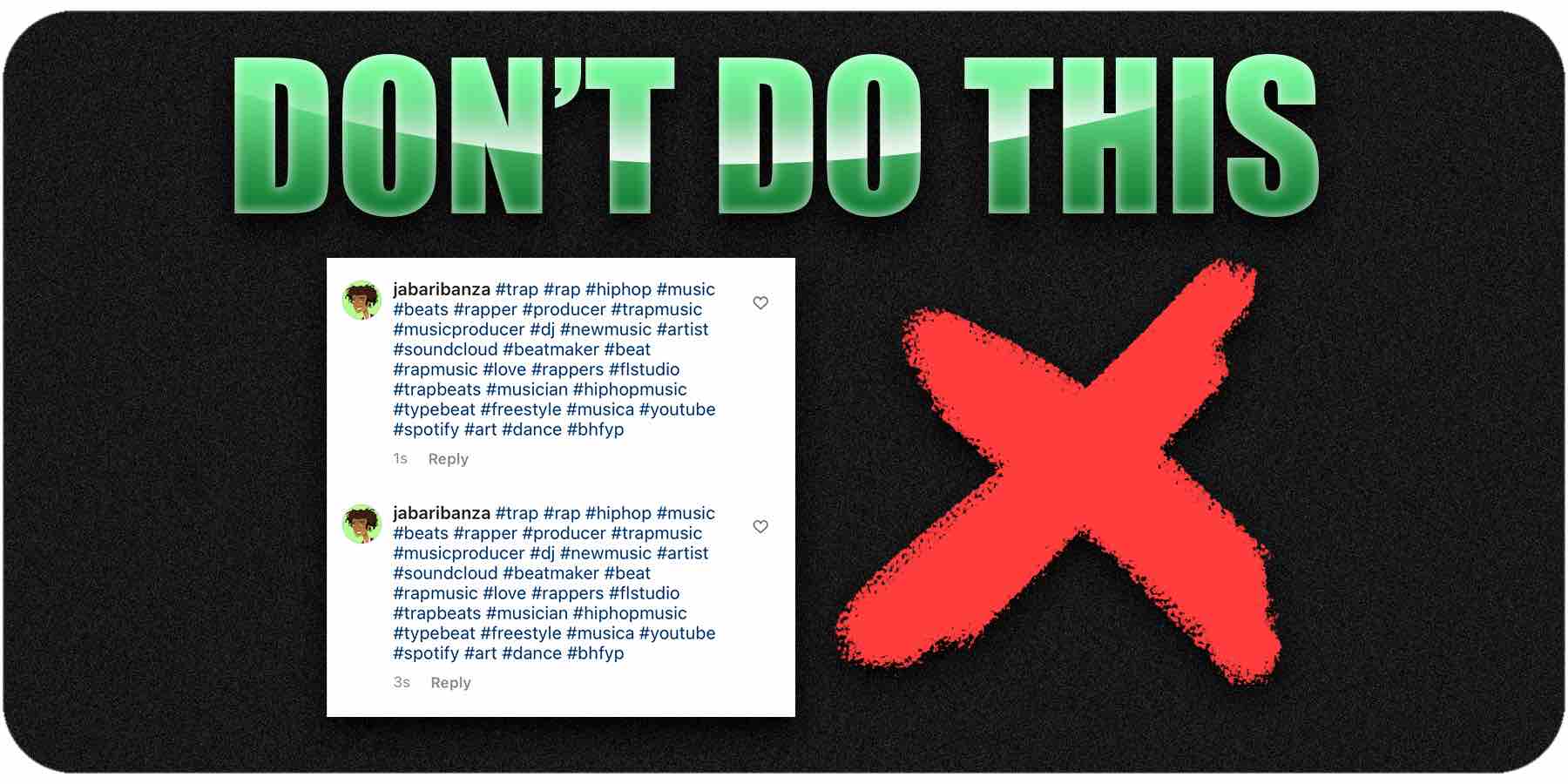 Instead of adding the hashtags into the bio, you can make the first comment on your post contain it.
This way you can leave room in your caption in case you want to keep it relatively bare.
How many hashtags for your Instagram post?
As mentioned above, you can use up to 30 Instagram hashtags in your Instagram post.
That said, I don't recommend that you do this.
Only amateurs will put 30 Instagram hashtags down - because then you now have to compete in 30 different domains.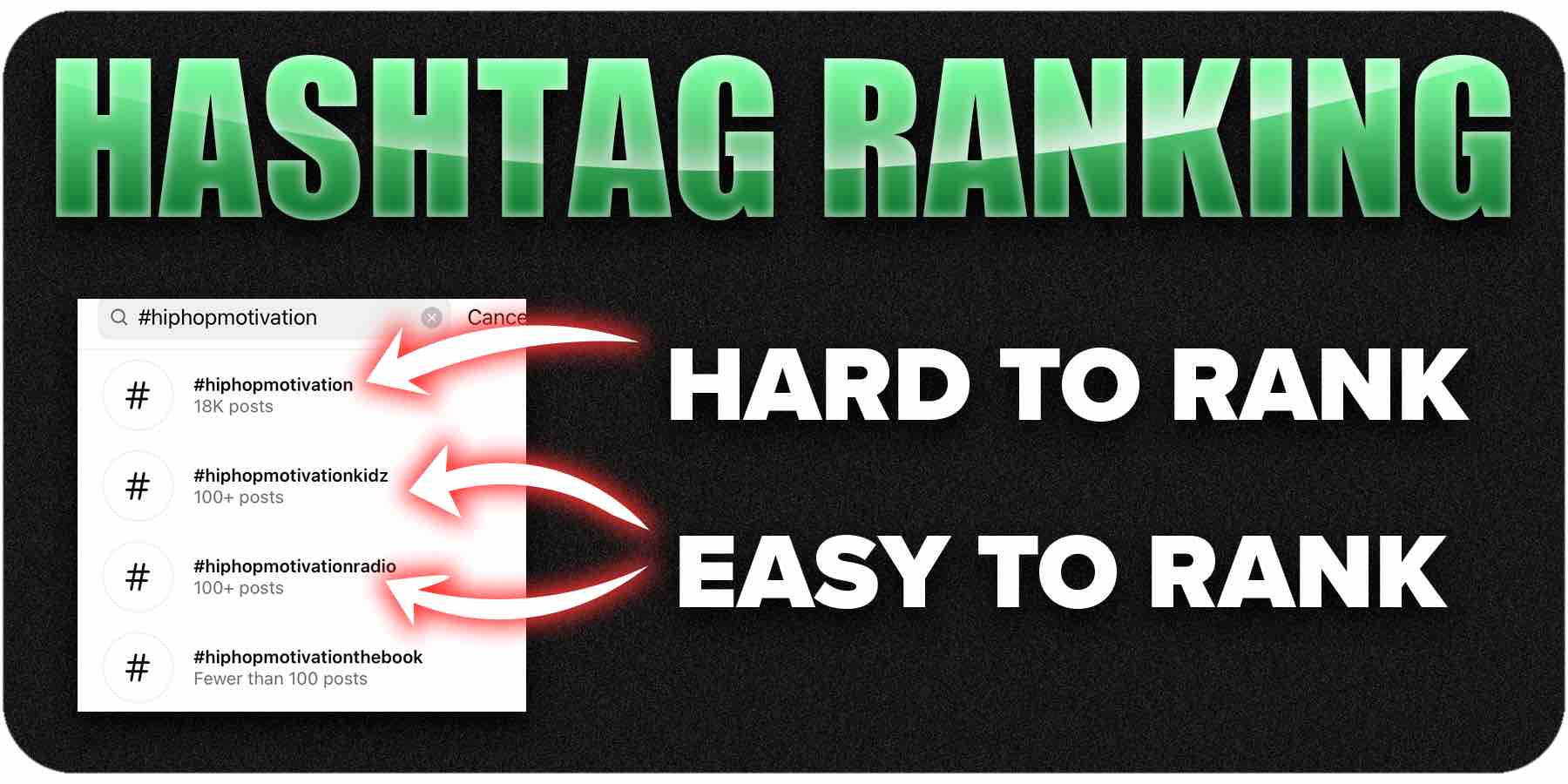 Worst of all, if your post appears under popular hashtags but doesn't match the quality then people will SKIP past the post instead of engaging with it!
Uh oh.
This tells the algorithm that your Instagram post is garbage, and it will not rank within the other Instagram hashtags (where it naturally would have!)
So now you blame the algorithm... When in reality it was your poor choice of hashtags.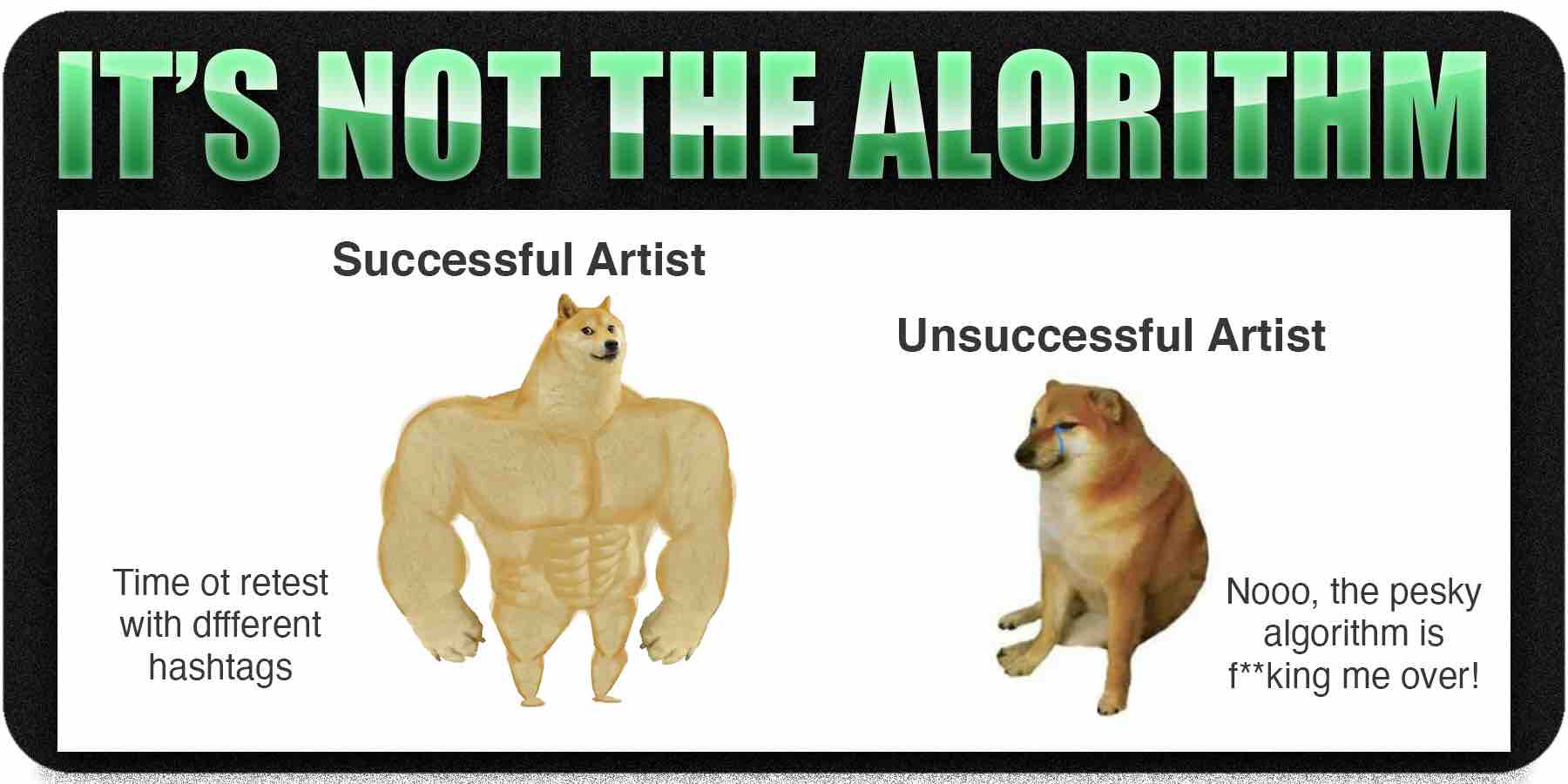 What a tragedy.
Optimally: you want a big between 10 to 15 Instagram hashtags to get the best results!
Woo hoo!
Chose domains where you can score easy wins! Only when you have hella followers can you resort to highly popular hashtags.
50 best hashtags for trap beatmakers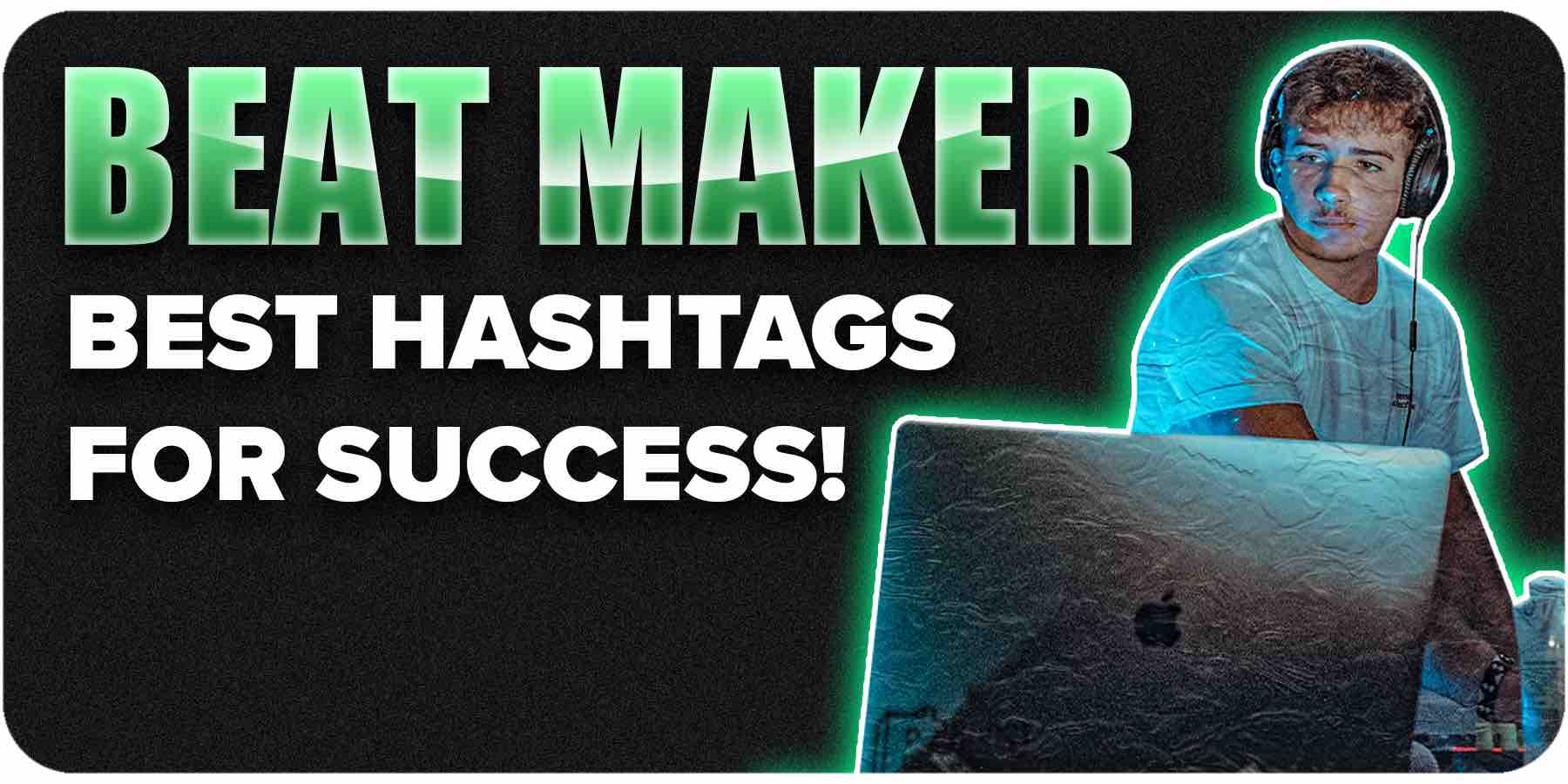 It's really hard for your posts to stand out if you're NOT using the most popular hashtags on Instagram.
Trap

Beat

Hashtags

Number of Posts

#trapbeats

2.3 million posts

#beats

24 million posts

#trap

35 million posts

#producer

32 million posts

#beatmaker

7 million posts

#hiphop

100 million posts

#beatsforsale

2.8 million posts

#typebeat

2.1 million posts

#rap

67 million posts

#typebeats

1.4 million posts

#flstudio

5.9 million posts

#musicproducer

14 million posts

#rapper

24 million posts

#beatstars

1.6 million posts
See, whether you're making exclusive music beats or trying to get traffic to your YouTube channel it's really important that use popular hashtags to draw attention from other musicians towards your stuff.
Even if you're doing DJ sets, you'll need great Instagram hashtags to stand out!
What Instagram hashtags do famous rappers use?
Believe it or not, famous rappers and musicians don't use Instagram hashtags.
This is partly because they already have fan bases who push out the music.
Still, I'll be wrong if I told you they never used Instagram hashtags!
I've discovered that most famous rappers either use between 3 to 4 hashtags.
And if they choose to, they create your very own Instagram hashtags.
why you should create your own hashtags
Generally. Instagram hashtags used by famous artists are linked to their brand somehow.
Whether it's their record label, clothing line, etc.
Example: Kanye West making #yeezy and Drake making #ovo.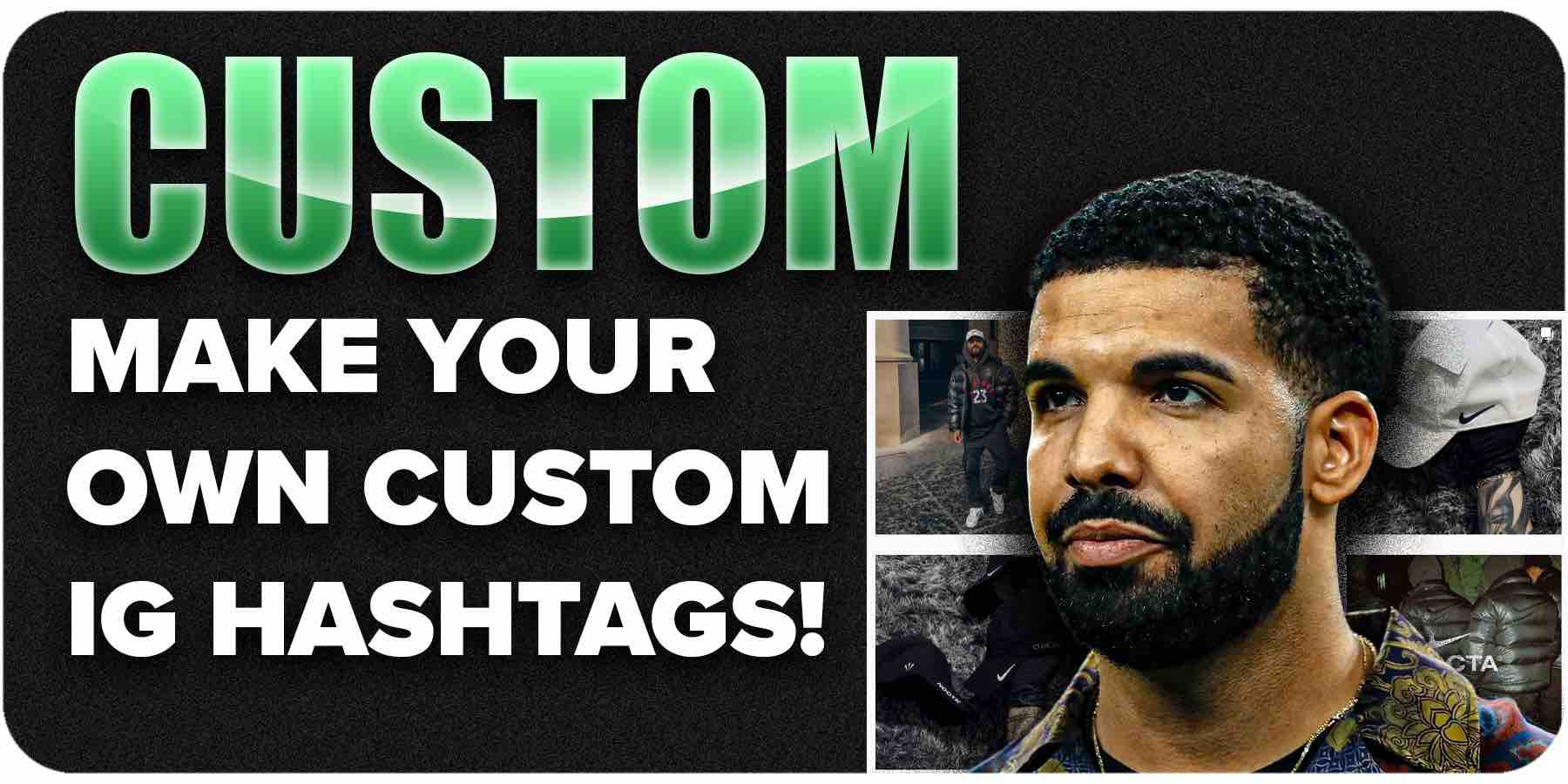 Since these guys are megastars they use popular hashtags that are applicable to your social media music growth as well!
Why is my Instagram post hashtag reach so low?
Ever posted a bunch of Instagram hashtags but barely got any exposure or engagement?
You wanna blame the algorithm - but honestly, the solution is simple!
If the Instagram hashtags you're using aren't relevant to the content, you will get lower engagement from your audience. This low engagement rate tells Instagram that your post is bad and it will cut the visibility of your posts.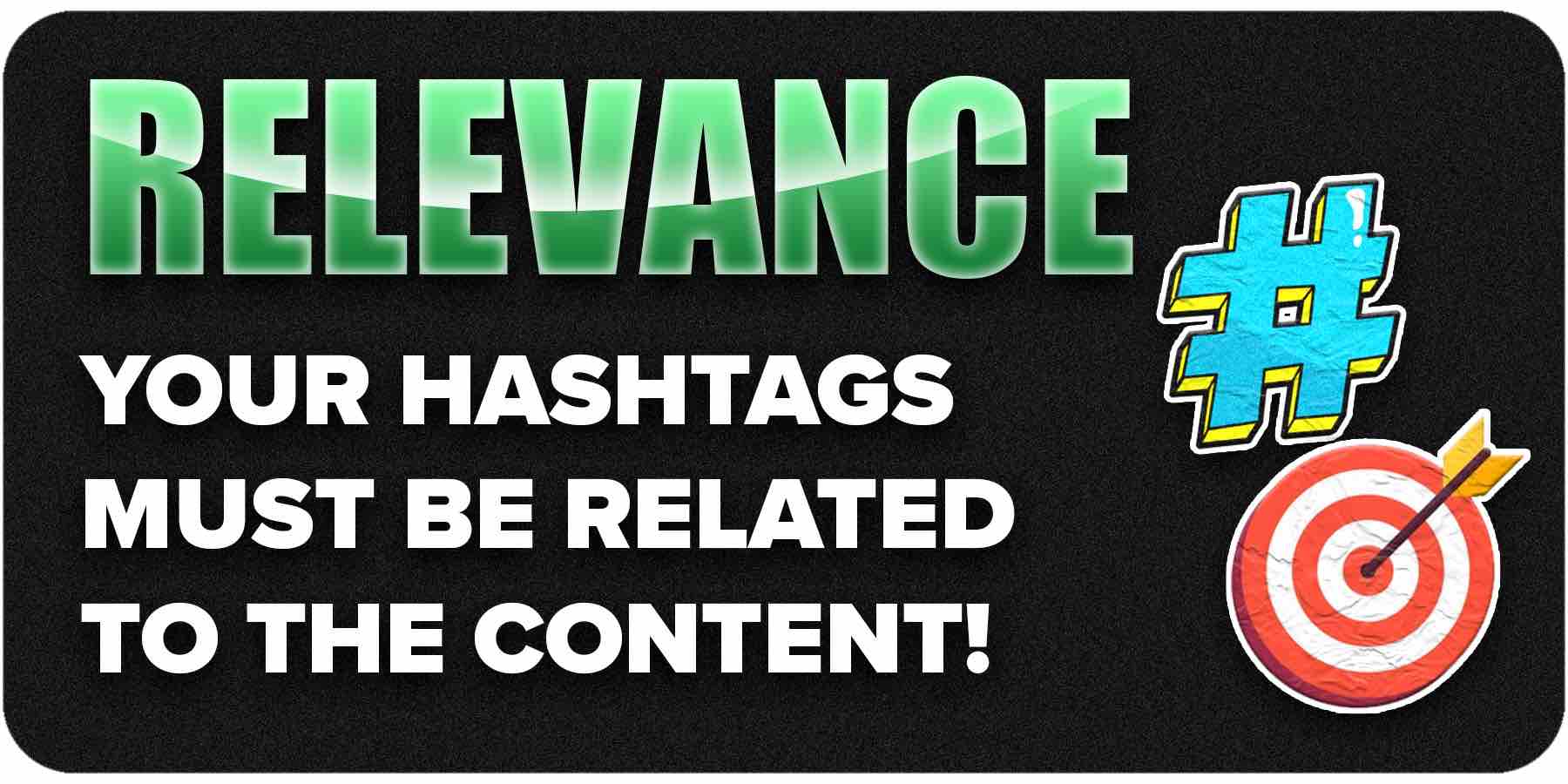 That's why it's important that your posts always correlate with any popular hashtags you use!
I personally used to make the mistake of spamming a bunch of Instagram hashtags for my podcasts and songs.
Bu guess what?
In the end, LESS people heard my message. Now I stopped doing that and I see real success.
50 best Hip hop related hashtags to use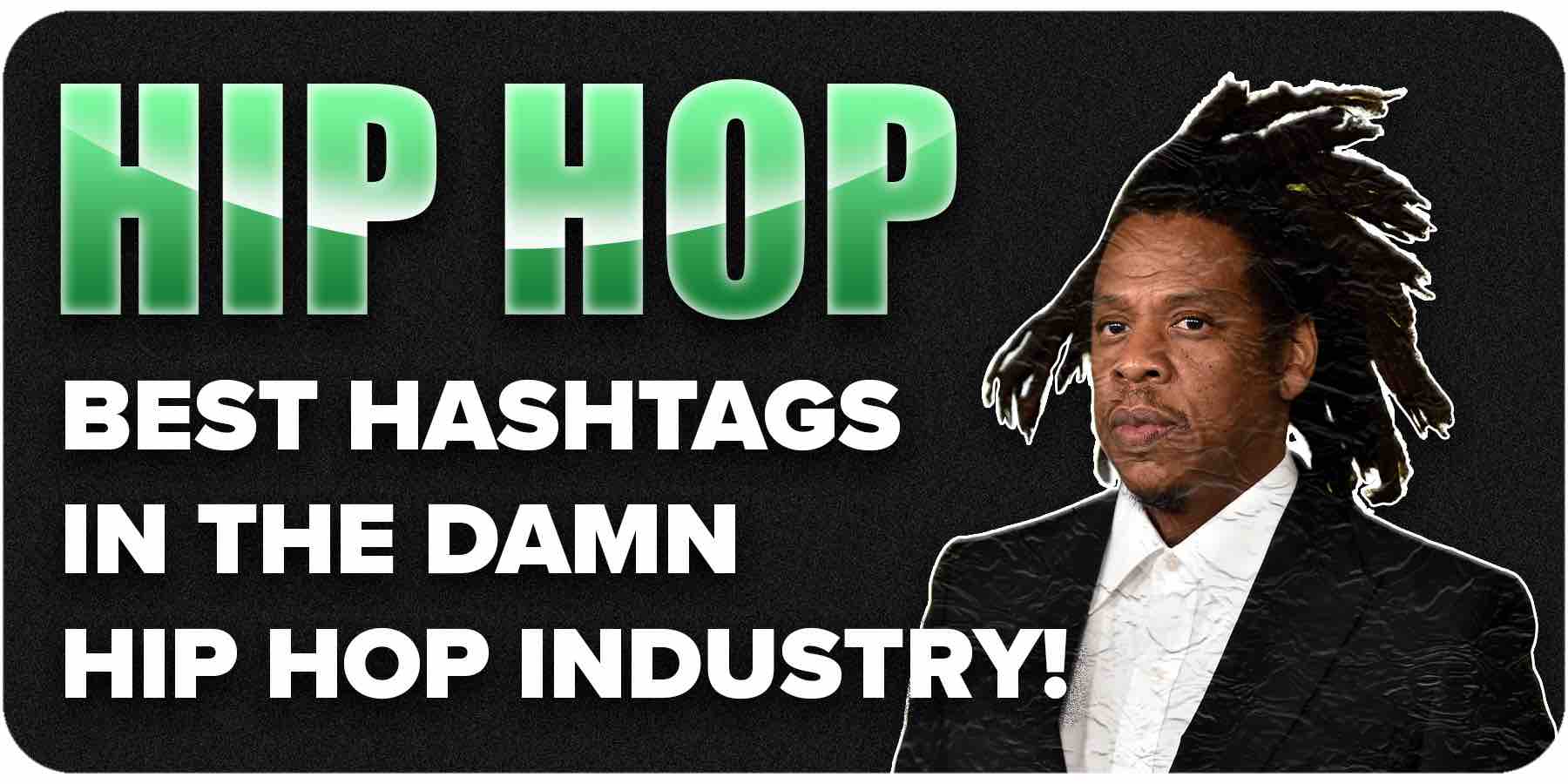 Trap hashtags are pretty niche and most people that listen to hip-hop don't listen to only trap.
This is a common theme in the music industry when it comes to genres - the more you can branch out then the higher your total followers and audience will be!
| | |
| --- | --- |
| Hip hop hashtags | Number of Posts |
| #newmusic | 30 million posts |
| #hiphopmusic | 10 million posts |
| #rapmusic | 8 million posts |
| #musicproducer | 14 million posts |
| #boombap | 2.4 million posts |
| #unsignedartist | 7 million posts |
| #unsignedartist | 7 million posts |
| #instrumental | 5.5 million posts |
| #radio | 20 million posts |
| #hiphopdance | 3 million posts |
| #rappers | 8 million posts |
| #rappersofinstagram | 85.3k posts |
| #hiphopculture | 6 million posts |
| #hiphopcultureclub | 2000+ posts |
| | |
| --- | --- |
| Rapper hashtags | Number of Posts |
| #upcomingrapper | 2.4 million posts |
| #soundcloudrapper | 2.9 million |
| #typebeat | 2.1 million |
| #songwriter | 17 million |
| #producerlife | 4.8 million posts |
| #independentartist | 5.2 million posts |
| #worldstar | 13.6 million posts |
| #hiphopbeats | 1.8 million posts |
| #undergroundhiphop | 3.9 million |
| #rapculture | 789k posts |
| #upcomingartist | 3.9 million |
| #freestylerap | 1.3k posts |
| #bars | 6.3k posts |
| #beatsforsale | 28 million |
That's why I'm gonna give you the best hashtags to use to grow as a hip-hop artist.
Not all platform hashtags are the same
Just note that depending on the social media platform used, proper hashtags work totally differently.
People search for different things on different platforms. Search incentives are not the same.
You will get more views and the best results if you post with specialized hashtags tailored to the social media platform used.
Even the same person can have different listening and engaging habits on different platforms!
The best hashtags on Tiktok are not the same as the best hashtags on Instagram because contact methods on social networks are different.
Hashtags on Instagram are great because people love to explore hashtags but it's not necessarily the same on Twitter - different social media.
Test them all out and play based on each Social media's rules and language.
Best platforms for artist hashtags 2022
Hashtags on YouTube don't really work that well to promote your music videos.
It's important to make sure your music promotion is in check.
On Youtube, it's mainly SEO.
Don't be upset at this, just adapt your game! It's not one size fits all.
Even trending hashtags are the best marketing tools on YouTube so make sure that you don't waste all your time looking for the best YouTube channel hashtags.
Here are the best social media platforms to use hashtags on:
Twitter posts hashtag

Instagram posts hashtag

TikTok posts hashtag

Tumblr posts hashtag

Facebook posts hashtag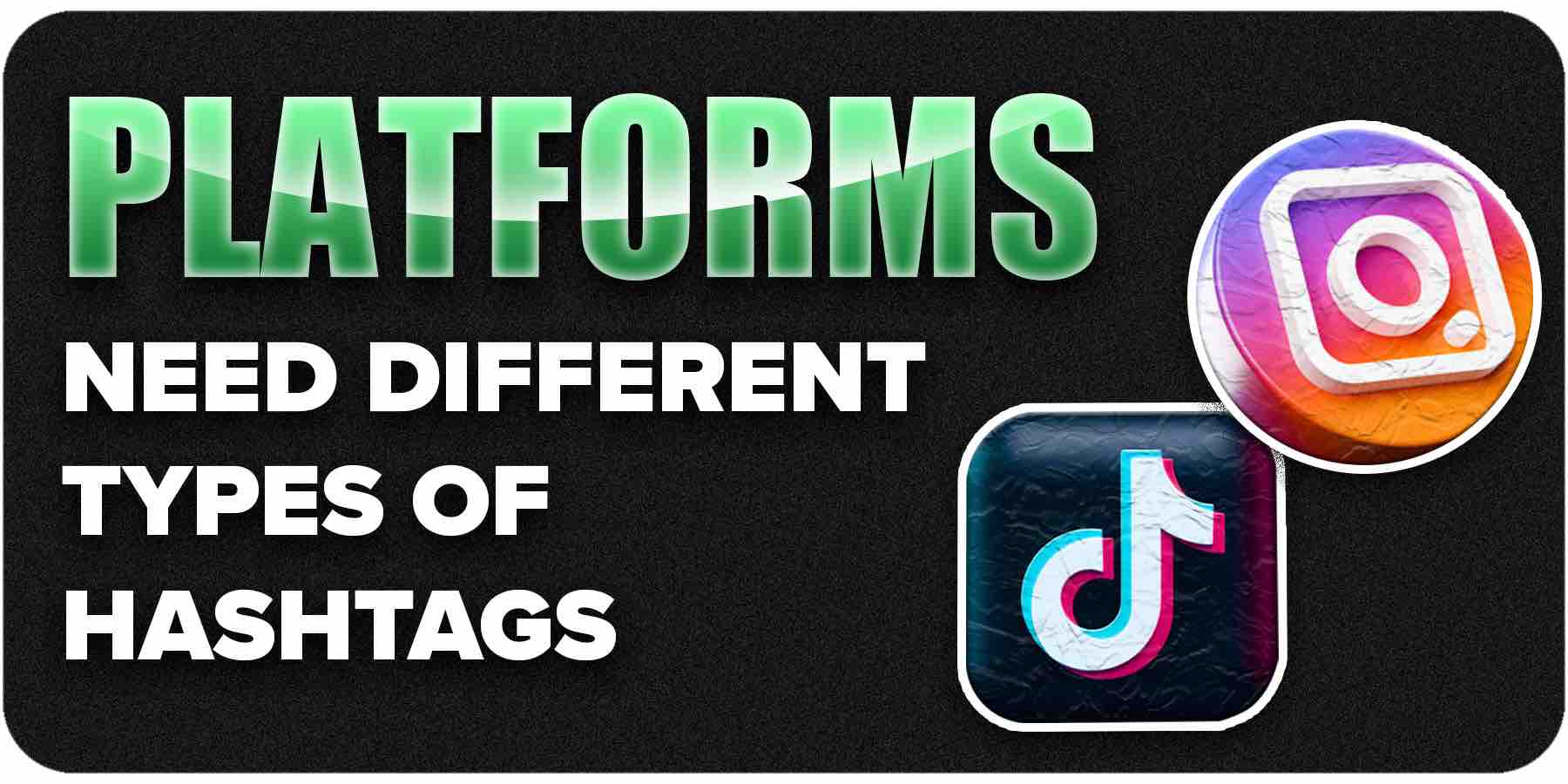 Facebook is a tricky one as well.
In my experience, Instagram and TikTok have had the best visibility when it comes to using hashtags.
But on the flipside Tumblr and Twitter give you the best conversions when using hashtags to promote your iTunes and Spotify music!
Best hashtags for your release date
When the day comes, and you finally upload your music online you've gotta have the right trending hashtags to promote your music!
Hashtags for your posts can vary depending on whether you're promoting a music video or just a song accessible through Spotify or iTunes.
When you're trying to get heard on release day - here's a list of the BEST hashtags for your posts:
Users engage differently depending on the context in which they discover your Instagram post.
Popular hashtags may NOT work as well if it's not correlated or doesn't have a direct and personal contact with the fan.
How often should I post on Instagram?
People like Gary Vee say that you need to put out five posts a day...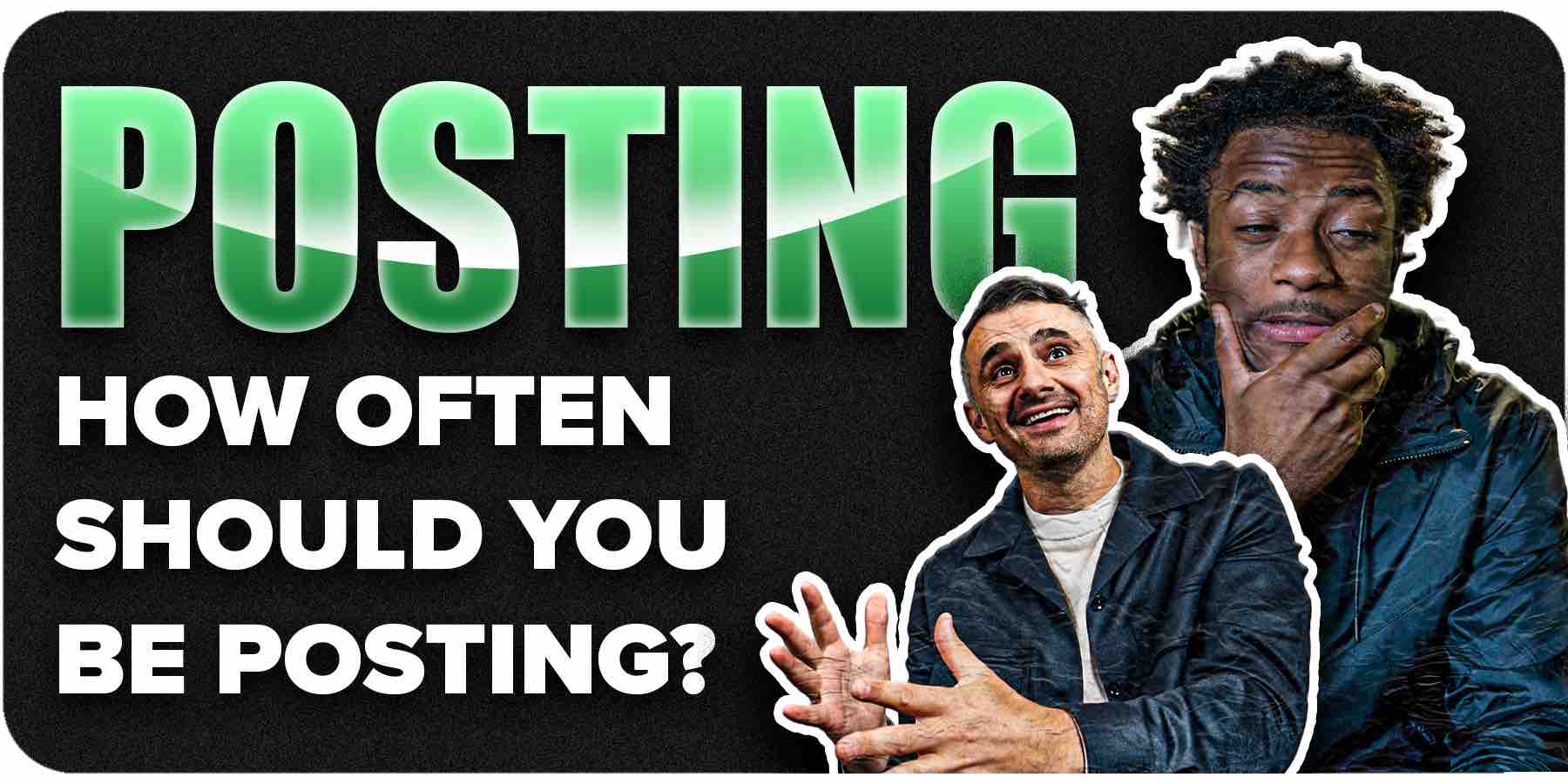 However famous rappers rarely put out a post a WEEK!
In reality, you should only make posts with a specified end goal.
You can post as little or much as you want on social media. It's not considered spam if people are enjoying and engaging with your content. That's the secret to posting.
Here are awesome reasons to post on Social Media:
Push your Instagram followers to subscribe to your YouTube channel

Drive traffic to your Spotify song

Pushing new music videos

Get more iTunes album sales

Connect with fans

Promote your blog press release
Don't post JUST for the sake of posting.
At that point, it's spam and you won't see success like that. There needs to be a focus behind your posts!
You will see the most comments and fans engaging if you make the contact fun and dedicated to a specific purpose.
If you don't wanna make too many feed posts then I would say push out a lot of Instagram stories.
Behind-the-scenes content of you in the studio or any freestyle wordplay content does well.
Make sure of the hashtags for your posts are well thought out as well.
I hope you now know how to the best music hashtags on Instagram!
Join The #1 Platform For Music Artists.
We're starting a revolution - and putting music artists (like you) first.
Boost Collective is a free-forever music distribution platform. Upload unlimited releases to 150+ stores and platforms and keep 100% of your earnings.
You'll also get free playlist promotion, cover art creation, and much more!
Join Boost Collective for free here.