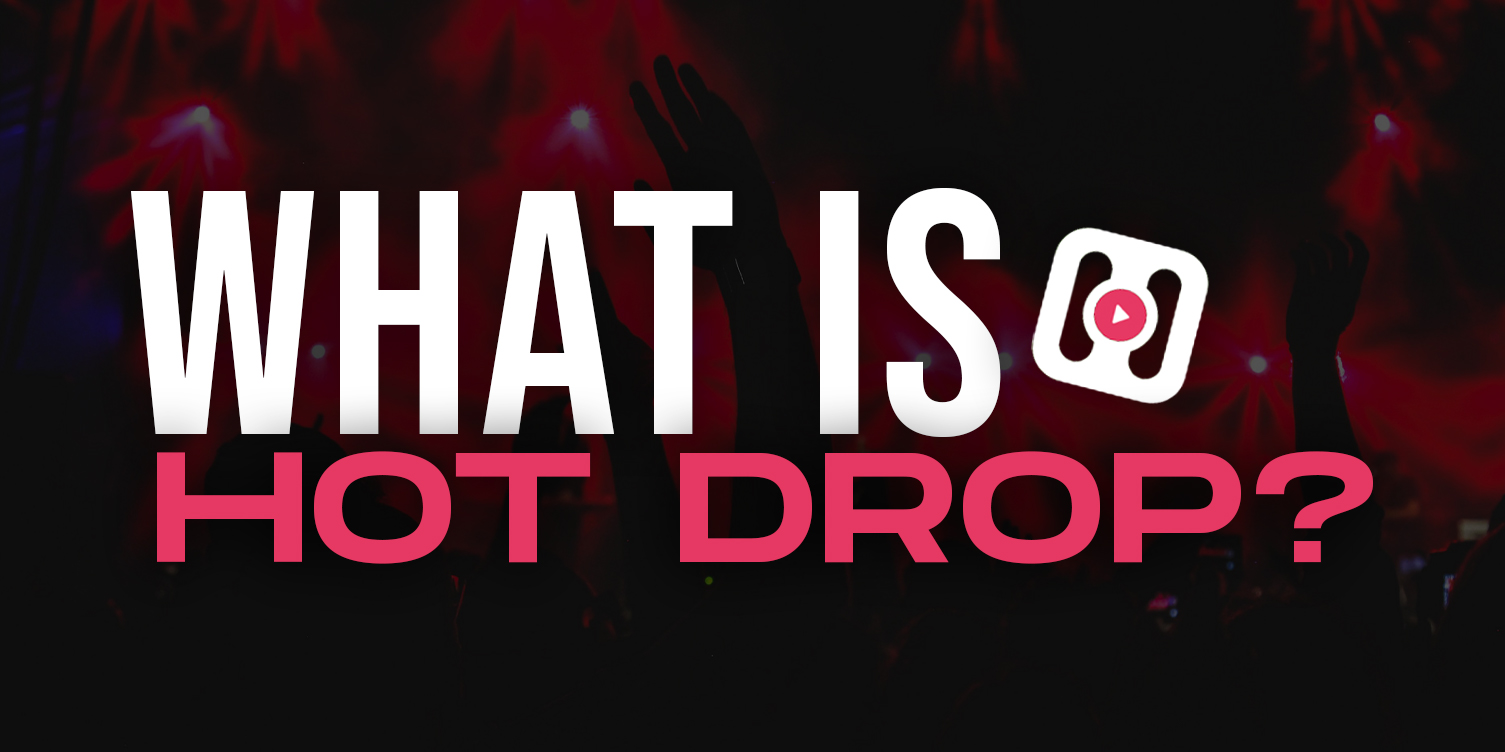 What is HotDrop?
The music discovery app HotDrop helps connect artists with opportunities to find potential fans, and let's fans discover music, from emerging artists.
Their mission is to help music enthusiasts find amazing underground music, while strengthening and building direct relationships with artists.
They do this by displaying 30-second snippets of songs to reflect how real life discovery works, allowing users to instantly decide if they love it or hate it, saving their favorites to a library where they can play back the full track anytime.
HotDrop builds community, unlocking more exposure and opportunities for artists, merch sales, tour tickets, and higher social media engagement.
A crucial difference between HotDrop and other music discovery apps is that artists and fans are a core part of the experience, rather than just one or the other. Artists have a level playing field as their plays are not based on following size or past success.
Fans can discover without an algorithm, connect with the artist in the app, get exposed to entirely new artists and sounds, and instantly share with friends.
Founder duo Max Goldberg and Steven Segel have cracked the code and built HotDrop as an ecosystem for both artists and superfans to connect, giving them a more direct communication and discovery pathway.
With a friendship dating back to middle school, Max Goldberg and Steven Segel bonded over their love of sneakers and obsession with entrepreneurship, the duo eventually started several ventures (many of them apps) in the years leading up to college.
In tenth grade, Max sold his first app company after teaching himself how to code.
In 2021, Max and Steven headed off to Indiana University to study Finance, where they found an electric music scene and slew of Gen Z college students constantly consuming and sharing music. On a college campus, the love for music is contagious.
However, they quickly realized there wasn't a seamless way for these students to find new music, even regional music unique to the college music scene, and share it with their friends.
Max and Steven saw how their friends were sharing new songs and artists with each other, but felt frustrated by the limitations of streaming platforms. So, they built a better mousetrap.
Now just 21, Max and Steven have built HotDrop into a Techstars and venture-backed music discovery platform for the masses. Within two days of its initial launch, the HotDrop app skyrocketed to number seven on the App Store Top Charts for Music. Then, within two weeks, HotDrop had 25K users and 2M new songs were discovered.

How Does it Work?
Fans create their HotDrop account and can choose the top genres they want to hear. Then, they will swipe through and hear 30-second, hand selected, clips of songs that artists have uploaded. If the fan wants to learn more about the artist, they can choose to view the accompanying cover art, an artist bio, a share button, and a like button.
If they "like" the snippet of the song they hear, the full version will instantly be added to their library where they can listen to all songs they have liked. If they click the share button, users can share via link, text, Snapchat, and Instagram.
Using HotDrop Studio, artists can upload as many or as few songs as they want; all will be stored and easily accessible on HotDrop's cloud storage.
Songs can already be on DSP's, released exclusively on HotDrop, or even demo's that artists may want to gather initial fan interest on. Artists retain full ownership and power over any song released on the platform, and can delete or change tracks at any time.
Artists are the only ones who select which 30-seconds of the song users hear, and can change the snippet at any time. In addition, artists get to see the data behind how their tracks are performing and getting discovered within the app.

The Benefits
HotDrop provides fans with the opportunity to find new music in new ways. It's too easy to get stuck in a loop of listening to the same mainstream songs and artists on-repeat.
But then again, not everyone has the time to go down rabbit holes looking for new and exciting songs. Luckily, on HotDrop you don't need to. Swiping down a feed, fans are sure to find many songs they enjoy in less time than it takes to dig through the depths of DSP's.
They're able to explore a feed flooded with unheard hits ready to be discovered. With easy 2-tap sharing, fans can instantly brag to their friends about finding the next artist they will all be obsessed with. HotDrop also provides the opportunity for fans to hear rare tracks that are not uploaded anywhere else.
On HotDrop, artists keep 100% control and rights of their music. By uploading their music, they are publishing it with the promise of it being heard by thousands of potential new fans. This completely changes the game for indie artists as their music won't have to fight against unfavorable playlists and a spotty discovery system. Instead, now there is an equal opportunity for fans to see their track vs any other artist on the app.
This visibility increases the likelihood of building a community of superfans, which we all know is a crucial part in artist development as superfans, on average, make up around 50-80% of an artist's revenue. They are the ones buying an artist's merchandise, following the artist on socials, and interacting with everything they do. Earning these engaged and passionate fans could completely transform a career and is a vital part in modern music promotion.
Artists also gain access to a slew of data HotDrop provides for the owners of published music on the app. This data shows metrics from the collection of listens, total listening time, and total likes and shares of each individual song.
These stats are great to reference if artists want to test the waters with a new sound, experiment with different lyrics, or have tangible data to support efforts to get signed. Songs do not need to be complete to be uploaded to HotDrop, nor do they need to be on DSP's.

What's Next?
The HotDrop team is always working on building the app to be bigger and better. With a wide array of exciting music release delivers critical features in the works, it's never been more exciting for music listeners, and music makers! It's a great platform with so much music, so support artists, and push them out of their musical comfort zone!
Fans, click here to download the HotDrop app and begin your journey in finding your next favorite artist.
Artists, click here to sign up for HotDrop Studio and get your music instantly into the ears of potential fans.