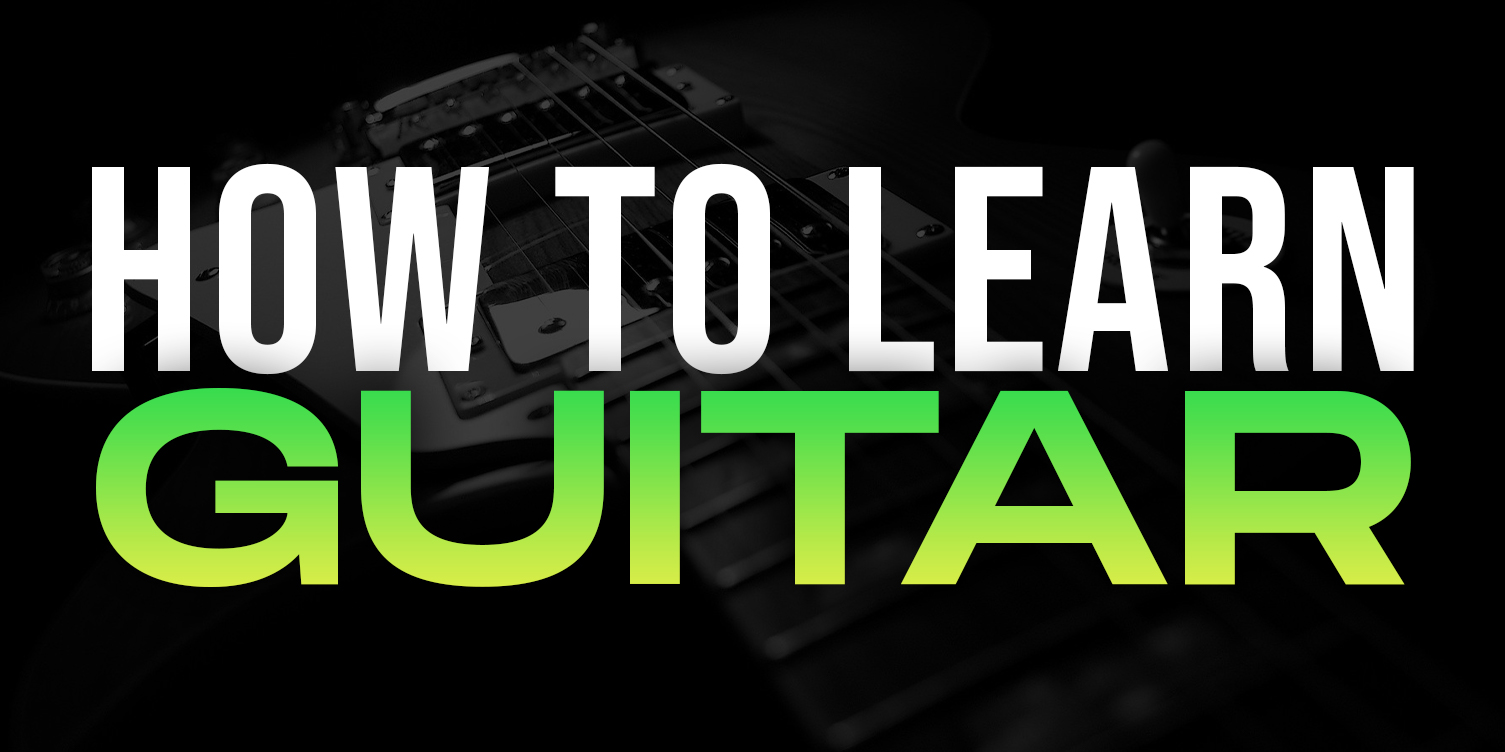 Intro
So, you want to learn how to play guitar but don't know where to start! In this blog, we'll teach your the basics of how to learn guitar!
Beginners may find learning to play the guitar to be a difficult undertaking, but with the correct support and resources, it can be a rewarding and pleasurable experience.
There are a few crucial measures you can take to launch your road to becoming a proficient guitarist, regardless of whether you're interested in electric or acoustic guitar.
This in-depth manual will cover everything from the fundamentals of playing the guitar to advice on choosing the correct equipment and locating the greatest learning resources.
Do you want to get your music on 150+ streaming platforms for 100% free?

Get your music heard 👇
Boost Collective is the #1 trusted source of music distribution for artists - You can protect your content and earn royalties whenever it is being used. Enjoy!

Essential Skills and Techniques
It's crucial to become familiar with the fundamentals of guitar playing before starting to play your first song.
Understanding the many components of a guitar, learning how to hold and tune it properly, and mastering fundamental guitar skills like strumming, fingerpicking, and chord progressions are all included in this. You may master these essential abilities online using a variety of tools, including YouTube instructional videos and online guitar lessons.
Regular practice is one of the most crucial things you can do as a beginning guitarist.
You may develop your talents over time by practicing for even a short time each day to help you create muscle memory. You can explore more complex methods and experiment with other playing styles as you get more accustomed to the fundamentals.

Equipment
There are a few crucial pieces of equipment that you must choose when it comes to playing guitar. They include a capo, a guitar strap, a set of guitar picks, and a guitar tuner.
A tuner is necessary to maintain your guitar in tune, while a capo enables you to play in other keys and transpose chords. Picks can help you obtain a more precise and consistent sound whether strumming or plucking, and a strap is essential for keeping your guitar secure while you play.
As your guitar playing skills develop, there are a ton of extra gear alternatives to take into account in addition to these basic necessities.
A modest practice amp can be a useful instrument for electric guitar players to practice and experiment with various effects and sounds.
In addition, there are numerous pedals and accessories, such distortion pedals and slide guitar bars, that can assist you in achieving a particular sound or style.

Teaching Manuals & Online Courses
Finding the greatest resources for weekly guitar lessons can be a crucial component in your success as a beginner guitarist, in addition to practicing frequently and purchasing the appropriate equipment.
There is so much content accessible online, ranging from paid online guitar classes and private lessons with a qualified instructor to free instructional videos on YouTube.
In those videos & courses, you'll learn how about strumming chords, major chords, minor chords, guitar notes, and how to navigate this awesome musical instrument.
Websites like Guitar Tricks, JamPlay, and TrueFire, which provide a variety of courses and tutorials for guitar players of various levels, are some of the most well-liked online resources for a high quality guitar lesson.
Several of these resources provide personalized feedback and planned lesson plans to speed up your learning.
You can learn guitar using a variety of instructional books and materials in addition to online tools. Books by authors like Hal Leonard and Mel Bay, who provide a wide selection of guitar tuition books for players of all levels, are some popular choices.


Online Lessons
Online guitar lessons have grown in popularity over the years, but they offer their own set of benefits and drawbacks like any learning method.
They can be great for learning the guitar basics, and how to play chords, but in order to be able to play guitar songs that are more complex, you should seek out a real teacher.

Pros
Convenience: Rather than having to drive to a physical venue for lessons, online guitar lessons let you learn from the convenience of your own home.
Flexibility: Without the constraints of a specific lesson time, you may typically learn at your own pace and on your own schedule with online classes.
Unlimited Time: Learning guitar online has the benefit of allowing you to devote as much time as you want to one subject.
Affordability: To make lessons more inexpensive, several online guitar instruction companies offer subscription rates and discounts for bulk bookings.
Cons:
Online guitar classes don't offer the same level of human interaction as in-person lessons, which might make it more difficult to ask questions and receive prompt feedback.
Restricted Feedback: It might be challenging to get criticism on your technique and playing style when a teacher can't see and hear you in person.
Restricted Interaction: Interaction with other students or musicians may not be available depending on the nature of the online course.
Technological difficulties: Some students may find it difficult to use an internet device and connection that is dependable for online sessions.
In conclusion, online guitar lessons can be a practical and cost-effective way to learn the instrument, but they might not be right for everyone. While choosing between online and in-person sessions, it's crucial to take your own learning styles and preferences into account.

IRL Lessons
There are many different pros and cons to learning from real guitar teachers.
Lessons that are in person can lead to faster success, because having a real human teach you will never be beat!
Pros
Improved Interaction: Face-to-face engagement and discussion with the instructor are more likely to occur during in-person guitar classes, which can improve the learning process.
Customized Instruction: With in-person instruction, the teacher can adjust the curriculum to the student's particular requirements and learning preferences.
Accountability: The format of in-person courses can aid in holding students responsible, ensuring they practice frequently and advance.
Cons
Cost: Private guitar lessons can be pricey; some instructors charge $25 to $50 per hour or more. Some students may find it difficult to afford regular sessions due to the quick accumulation of this cost.
Time Commitment: Students must set aside time to drive to the lesson's location, which can eat up additional time that could be used for studying or practicing.
Distractions: During in-person sessions, the student's concentration may be affected by outside influences like noise, other pupils, or persons in the area.
In conclusion, in-person guitar lessons can be more individualized and involved than online sessions, but they may also be more expensive and time-consuming.
Learning Your First Song
It's time to start bringing it all together by learning your first song once you've learned the fundamentals of playing the guitar, made the appropriate equipment purchases, and identified the finest learning materials.
There are many beginner-friendly guitar songs available that can help you hone your skills and gain confidence as a guitarist, whether your preference is rock, blues, folk, or pop music.
Finding an online tutorial or instructional video that deconstructs the chords and strumming patterns for you is one of the greatest methods to learn a new song.


Acoustic VS Electric
There is a huge different between an acoustic and electric guitar! Guitars come in two basic varieties: acoustic and electric, each with its own features and tones.
Although they are both excellent instruments, there are some important distinctions between them (the guitar strings, and overall layout!) If you're looking for an acoustic or electric guitar, we highly advise you to go out and try to play the two different ones to see for yourself!
Audio and Amplifier
The way that acoustic and electric guitars make sound is one of the biggest variances between the two types of instruments. Acoustic guitars have a hollow body and generate sound when their strings vibrate, resonating through the body of the instrument. Electric guitars, on the other hand, need an amplifier to make sound.
They employ pickups, which change the electrical signals produced by the string vibrations into amplified electrical signals. Electric guitars may therefore play significantly louder and can also be distorted to produce unusual sounds.


Design and Aesthetics
Acoustic and electric guitars differ from each other in terms of aesthetics and design. Acoustic guitars feature a soundhole, a hollow body, and a wooden finish, giving them a timeless appearance.
They are easy to play and maintain because of their straightforward design and sparse use of electronics. Electric guitars, on the other hand, have a more intricate construction with electrical controls and pickups.
Its appearance can range from sleek and contemporary to old and traditional, and they often have a solid body made of wood or other materials.


Price
The cost is an important consideration when deciding between an electric and acoustic guitar. As they require fewer parts and are simpler to make, acoustic guitars are typically less expensive than electric guitars. Acoustic-electric guitars, which can be played both acoustically and when connected to an amplifier, can cost more than a regular acoustic guitar, though. Amplification is also necessary for electric guitars, which raises the entire cost.
In conclusion, the sound and amplification, style and look, and cost of acoustic and electric guitars are their primary distinctions. Each model of guitar has its own own benefits and qualities, and which one you choose ultimately relies on your musical preferences and personal taste.
Beginners and people who enjoy playing folk, country, and other acoustic styles may consider getting an acoustic guitar. Conversely, electric guitars are more appropriate for rock, metal, and other genres that call for a louder, amplified sound.

Should I buy a used guitar?
A secondhand guitar purchase might have a number of advantages. First off, compared to purchasing a brand-new guitar, you may frequently get a better guitar for a lower price. Old guitars have a history and sometimes special characteristics that give them personality.
You won't have to pay shipping fees or wait around if you purchase a used guitar locally. Used guitars typically retain their value, so if you decide to upgrade or sell it later, you can usually sell it for a comparable price. Also, you can haggle with the vendor to obtain an even better deal.
Another benefit of buying a secondhand guitar is the possibility of finding upgraded or discontinued models that are no longer available in stores. The guitar's playability and sonic quality can both be enhanced by upgraded parts.
It's crucial to be conscious of any potential disadvantages, though. For instance, there can be a limited selection of guitars accessible when compared to new ones, and secondhand guitars might have concealed problems or need maintenance. Also, you might know less about the instrument's past.
If you do decide to acquire a used guitar, it is advised that you do so from a trustworthy vendor with a strong return policy, such as Guitar Center, which also offers expert support.
Purchasing a used guitar might be an affordable method to acquire a distinctive and high-quality instrument with potential upgrades, but it's crucial to take into account any potential negatives and buy from a reliable source.
Should I buy a new guitar?
There are certain benefits and drawbacks to consider before purchasing a new guitar.
On the plus side, modern guitars come equipped with the most recent technology and can be altered to suit your preferences. Also, they typically include a manufacturer's warranty to address any potential issues.
In terms of brand, make, model, color, and string type, purchasing a new guitar gives you additional alternatives.
A brand-new guitar can cost more to purchase than a pre-owned one. Also, it could take some time to "break in" a new guitar to achieve the desired sound and feel. If you only purchase new guitars, it could be harder for you to experiment with several models to determine your preferences as a beginner.
Purchasing a brand-new guitar can provide you access to the most recent customizing possibilities and technology, but it may also be more expensive and take some "breaking in" time to achieve the desired tone and feel.
Also, as a novice, it could restrict your exploration and experimenting with various guitars to determine your preferences.

Music Theory Is Key
There are a number of reasons why mastering music theory is crucial to becoming a guitar player. First off, becoming more creative as a guitarist and across the board can be enhanced by mastering music theory.
You may become a better musician and handle the fretboard with ease if you have a deeper understanding of music thanks to music theory. Finally, learning music theory will advance your knowledge and abilities, ultimately assisting you if you choose to advance your guitar playing.
Learning music theory can help you play the guitar better and understand music better overall.

How Long Does It Take To Get Good?
While learning to play the guitar is an exhilarating experience, it also calls for patience and constant practice. The frequency of your practice sessions and the nature of your objectives will both influence how long it takes you to become proficient at guitar.
Learning the fundamental basic chords, and guitar tablature might take anything from six months to ten years, on average.
It's crucial to remember that everyone has a different learning curve and that advancement may occur more quickly or more slowly depending on a variety of factors. The best way to start out is by practicing simple guitar chords on a weekly basis.
For the guitar playing talents to develop, regular practice is vital. It can take two to four weeks of consistent practice to form calluses on your fingers. Calluses are an indication of development and are required for pain-free activity. You will get the finger strength and dexterity required to play more difficult chords and techniques more quickly the more you practice.
It's also important to remember that how much practice you get each week will have a direct impact on how rapidly you advance. You can master the guitar in four years with just 30 minutes of practice per week. Reaching the same level with two hours of practice per week would take just one year. As a result, it's critical to allot enough time each week for practice and skill development.
In conclusion, learning to play the guitar is a process that takes time, patience, and constant practice. While learning the fundamentals of the guitar can take several months and years to perfect, everyone's learning curve is unique, and depending on a number of factors, progress may be made more quickly or more slowly.
The secret to mastering the guitar is to practice regularly, establish calluses, and allot enough time each week to advance your abilities. Everyone can master the guitar with commitment and effort.
Here's some extra equipment that is super handy to have!
Picks
Picks can help you play more precisely and produce a tone that is more constant. It is advised to purchase a variety of picks to test out.
Tuner
There are many types of tuners available, including clip-on tuners and smartphone apps, and they are necessary for keeping your guitar in tune.
Strap
If you intend to perform in front of an audience, a guitar strap will assist you play while standing.
It is advised to get a guitar case or gig bag to protect your guitar from deterioration while being transported or stored.
Stand
While not in use, a guitar stand is a practical addition to keep your guitar safe and organized.
Strap locks
Strap locks can help prevent the unintentional removal of your guitar from the strap.
Capo
A capo is a tool that can be used to alter the pitch of the strings of a guitar by attaching it to the neck. It allows you to play in many keys without having to adjust your finger placement.
Conclusion
It is important to note that not all beginner guitarists will require all of these accessories, therefore it is always a good idea to speak with a pro or experienced musician to figure out which accessories are most appropriate for your requirements.

Join The #1 Platform For Music Artists.
We're starting a revolution - and putting music artists (like you) first.
Boost Collective is a must-join platform for musicians all around the world.
Join the rebellion! and get free music distribution, free music promotion, and more.
We're on a mission to change what is possible in the music industry and we need you!