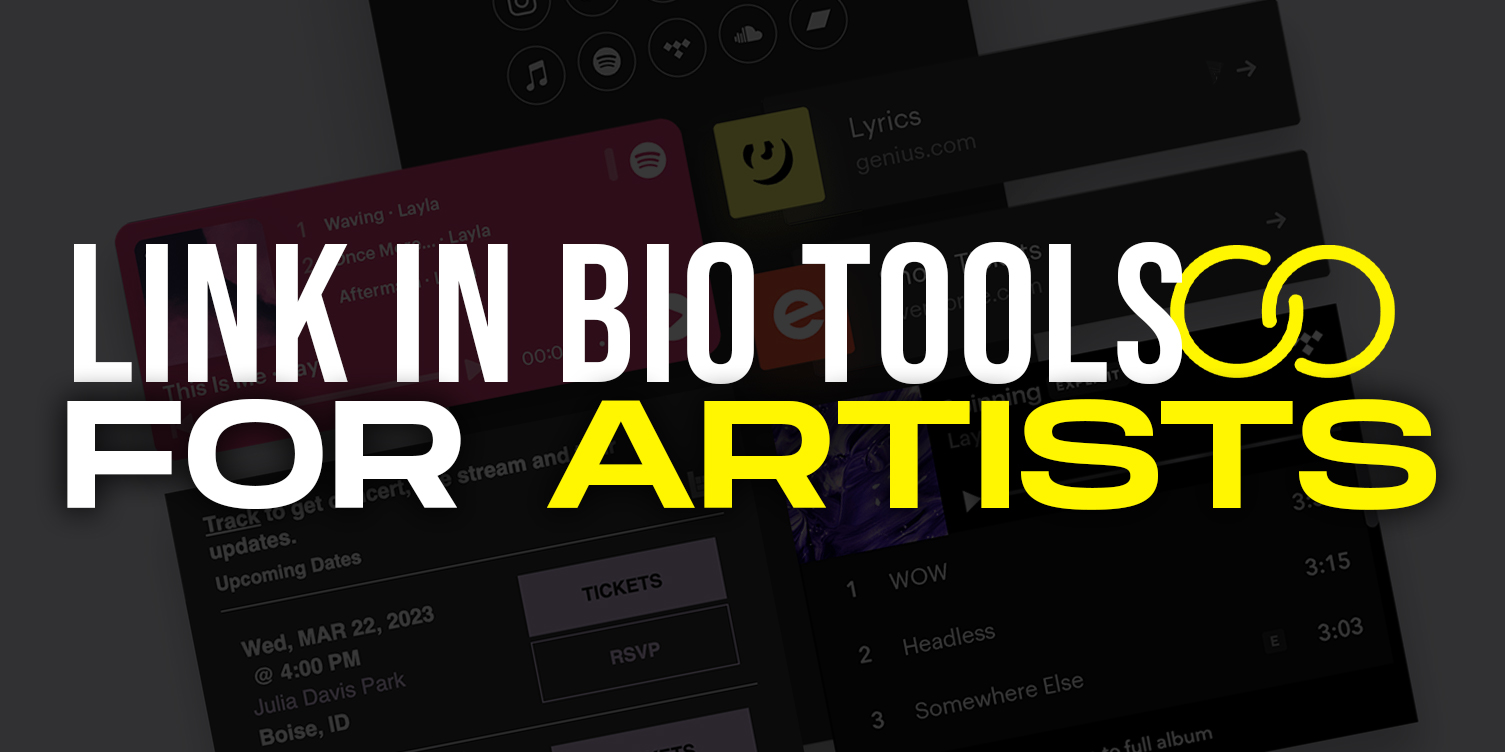 Many artists are now realizing that have a solid Instagram bio is crucial for a successful profile setup. Bio tools act as a landing page, which can increase traffic to your music!
Before you think about a link in bio, let's get your music on all the streaming platforms for free!
All you have to do is fill out the form below!

Why do I need a link in bio?
As a musician, having a link in your bio on social media platforms like Instagram, Twitter, or Facebook can be a valuable way to promote yourself and reach new fans.
Through your bio link tool, you'll be able to share tons of links & content for potential listeners!
As more and more artists are utilizing these tools to build their fanbase, we advise you to do the same! Before we get started, think of your link in bio as a way for your to express yourself & showcase your work!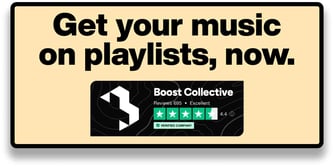 Before you get started
What are you most passionate about? What recent projects have you been working on? Where can people find your latest music?
Think about what is most important to you, and what you want to show your audience!
Direct Promotion
A link in your bio allows you to direct followers to a specific location, such as your website or a landing page that promotes your latest album or upcoming show.
This helps you control the message you're sending to your fanbase and make it easy for fans to find more information about you.
10 Ways To Use IG To Get More Listeners!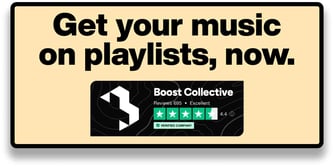 Drive Traffic
When you share your music or updates on social media, including a link in your bio can help drive more traffic to your website or other promotional materials.
This can be especially useful if you're trying to get more exposure for your music.
How Often Should I Release A Song?
Sell Merchandise
If you have an online store selling merchandise like t-shirts or CDs, you can use your bio link to drive sales. By directing followers to your store, you can increase your revenue and build your brand at the same time.
Build Your Email List
You can also use your bio link to build your email list, by directing followers to a landing page where they can sign up to receive updates and news from you.
This allows you to directly reach your fans with information about new music, shows, or other updates.
Overall, having a link in your bio can be a simple but effective way to promote yourself as a musician and reach new fans.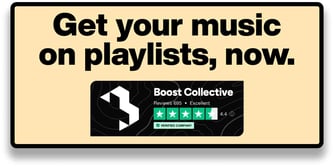 Directly Link Your Music
Most bio tools offer unlimited links, meaning that you can literally upload anything you want. If it's a blog post, another Instagram account, YouTube videos, even a google sheets presentation (lol, we don't recommend)!
It's good to keep the most important links at the top of your social bio link! This would be your newest release, and upcoming release, anything that's most important to you.
How To Promote Your Music On Tik Tok!
Establish Yourself As A Legit Artist
Too many artists just don't care about their branding. They have great music, but they don't utilize these awesome bio tools & more! Many of these tools offer so many things you can put in your Instagram bio, it becomes overwhelming! Stick to what works for you, and utilize these awesome bio tools to build your artist brand.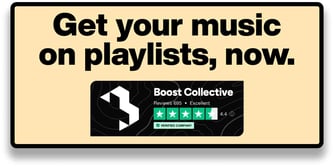 Get Creative
When building your Instagram bio link, get creative with your theme. It's best to do your own thing and not try to look like everyone else's! There are too many clone copies in the music industry! Don't be afraid to attach random stuff!

Link in bio VS Website
For many artists, an Instagram bio link is simply all they need. Unless you are publishing a blog, or want an in-depth description of your band, you should consider just using a link in bio tool like your personal landing page!
Marketing tools have gotten better, and better. Nowadays, you can literally create a custom landing page for free!
Let's begin with our list of the best link in bio tools for musicians, artists, producers, and rappers!
If you're looking to build a website, check out our blog on the best website builders for musicians!

Solo.to
Benefiting users in the streaming, podcasting, and music industries, Solo.to is a bio link service with several uses.
Thanks to this handy tool, pointing site visitors to your content is as easy as sending them to a web page outside of the app. With this, potential fans won't have to go through the trouble of signing up for a separate account only to listen to your music on a service like Spotify.
Accepting donations through your bio link is another feature of Solo.to's platform. For artists that wish to raise money from their followers through merch sales or contributions, this is a valuable tool.
In addition, solo.to provides a number of effective embed variants, such as supplying various bio links for agencies and teams and utilizing the bio link instrument to aid in the development of streams.
This adaptability and practicality makes it an excellent resource for professionals marketing themselves and their work.

Solo.to - Best Features
Overall, the solo.to link in bio tool provides a number of benefits for those looking to promote themselves, including the ability to accept payments, reach a wide audience, and streamline the process of directing potential fans to your content.

How To Build Your Link In Bio Using Solo.to
Let's walk through exactly how you can create a landing page/link in bio using Solo.to. This website is the best Instagram link in bio page for musicians because it was designed with you artists in mind!
Let's get started!
Step 1: Create an account
Head on over to solo.to, and create your account for free!

Step 2: Create your link
Yes, it's really that simple! Now, you can't have more than one link on one account.
This is actually a good thing, because the more links you have the more complicated it can get!
It's crazy how easy this is, it only took just a few clicks!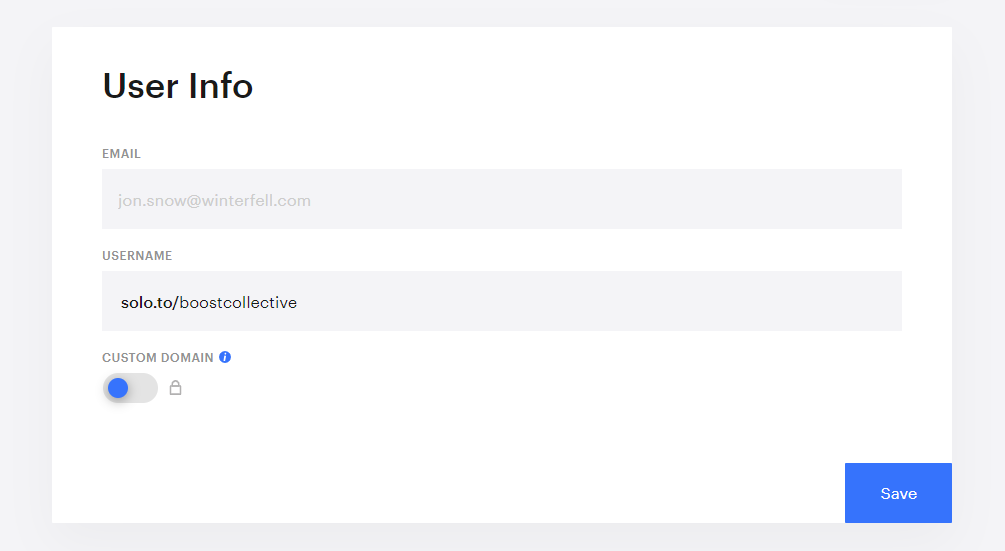 Step 3: Check out the "My Page" tab
This is your home base for updating important links, social media links, and editing multiple links. You'll be able to create a display name, add a location, and upload your own profile picture!
This platform also allows you to change the appearance of your new landing page! You can chose from 5 different font themes, and multiple other options.
Dabble with this a little bit, and come up with something that matches with your brand.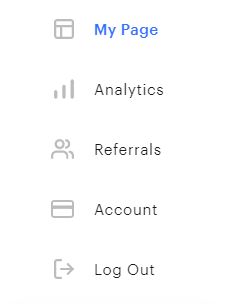 Step 4: Start adding links
The best part, let's add multiple links! Go to links & embeds, where you can add links to your music, music videos, and other projects!
The less the better though, you don't want to go too crazy!

Step 5: Add your buttons
This is where you will add all of your contact information, social media links, and other links!
You should link every social media account you have, make this your home base!
Link your Instagram account, add your discord server, put your email in there.
This is where people will go to find contact information about you, so make it easy for them!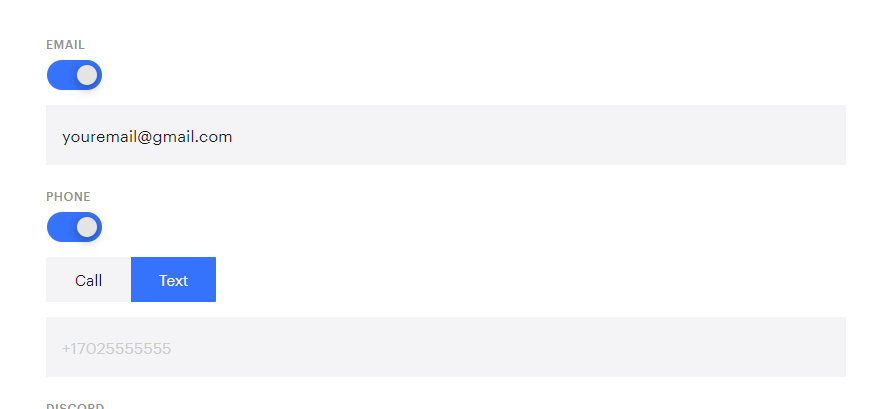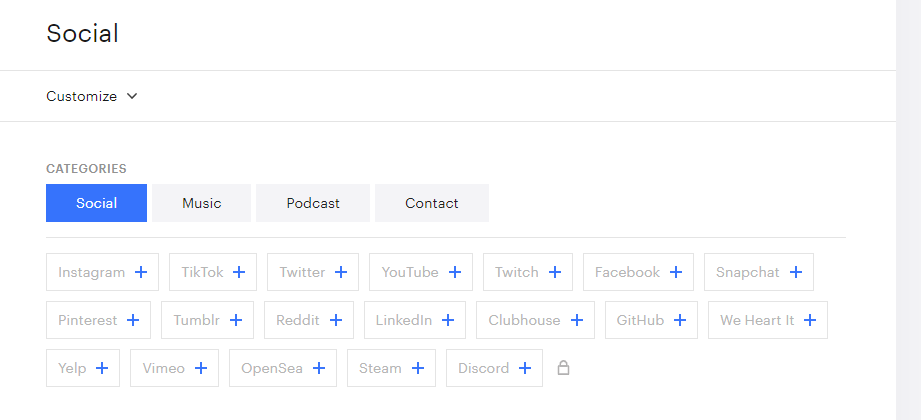 Step 6: Preview & publish
Once you're happy with your new bio page, review it and post it on your Instagram account!
Post in your Instagram feed for your fans to check out your new bio link!

You don't have to make multiple Instagram posts for this occasion, but share it to give it a little push!

Linktree
Linktree is a link in bio tool that helps its users in many ways. If you don't want PRO features, it's free.
You get one link in your bio that has links to all of your content.
To share your content with your readers, it is easy and quick to create an account, set up your links, and paste the Linktree link into the social media website field.
Linktree lets users share their content in any way they want. It also makes it easy to make money by letting users sell products and get paid.
The tool helps people grow, own, and interact with their audience by bringing them all together in one place. It is a link in bio tool that is fast, easy to use, and powerful.

Linktree - Best Features
We believe that Linktree is extremely powerful because of it's branding. The first link in bio tool that comes to mind is usually Linktree, which gives it a competitive advantage over other link in bio tools.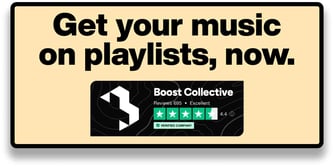 Milkshake
Milkshake is a link in bio tool that lets you show your Instagram followers everything you have to offer through the link in your bio.
With Milkshake, you can make and change a website in minutes, even if you don't know much about computers, design, or the web. This tool can be used to start, launch, or grow business ideas, personal projects, and promotions.
The tool can also be used as a directory, which makes it easier for your fans to quickly find what they're looking for.
Milkshake is free to use, but you can only get it on iOS right now. There is a waitlist for Android, though.

Milkshake - Best Features
The Milkshake app uses Instagram's rule that you can only put one link in your bio to make it easy and fun to build a website quickly.
One of the best things about Milkshake is that it lets users link their followers to everything they have to offer with just one link in their bio.
Also, a Milkshake website can be made and changed in minutes, and you don't need to know anything about computers, design, or the web to do it.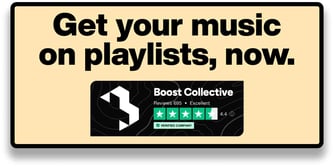 Shorby
Shorby is a tool that helps you get more traffic on Instagram, whether you are a blogger, an artist, or run a content platform. It has 50 Smart Pages for bio links, unlimited links per page, 50 rich links per bio, a built-in affiliate link, Google Analytics, team members, and a custom domain (soon to be available).
Shorby is an Instagram marketing tool that connects Instagram to a business owner's other web pages and social media accounts in order to get more clicks, leads, and sales.
In an article, Influencer Marketing Hub says that Shorby is one of the best tools for adding links to your bio. Not bad!

Shorby - Best Features
Users can drive to multiple links, WhatsApp, and email with Shorby.
It can also feed the latest videos, products, and articles automatically.
It's great for artists who want to get serious about marketing!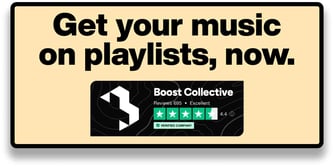 ContactInBio
ContactInBio is one of the best tools for Instagram that helps you get more followers and get your name out there. It's a great cheaper option, as most of it's functions are absolutely free!
ContactInBio - Best Features
Dashboard for Seeing Landing Page Statistics - ContactInBio gives you a dashboard for seeing all your landing page statistics, such as the country, date, and language of each site visitor.
You can even connect your landing pages to Google Analytics to track fans and Facebook Pixel to show ads to people who have already liked your page.
Option to upload videos: The pro version of ContactInBio lets users upload videos (like music videos! ), giving them another way to get more traffic and fans.
Great Features in the Free Version - ContactInBio's free version has great features, like increasing traffic and getting leads.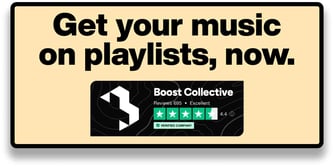 Lnk.bio
Lnk.bio is a link in bio tool that gives Instagram users a number of ways to improve their bio link.
Here are a few of the most important things about Lnk.bio!
Personal URL: Lnk.bio lets Instagram users make a personal URL that they can put in their bio.
Users can add as many links as they want, and they can change them whenever they want.
Sleek and attractive design: Lnk.bio has a cutting-edge interface with a sleek and attractive design. This gives followers who click on the URL a great visual experience.
Paid features: The tool also has some paid features that aren't available in the free version, like custom URLs and analytics.
Lnk.bio has the cheapest prices on the market and is the most flexible link in bio solution for TikTok, Instagram, YouTube, Facebook, Pinterest, Discord, Twitter, Kakao, Reddit, etc.

Lnk.bio - Best Features
Lnk.bio also lets you add images to each link and put call-to-action buttons on them.
Pick from more than 50 beautiful designs.
Design options that can be changed to fit the brand and message. e-Links let you add and change content on the go.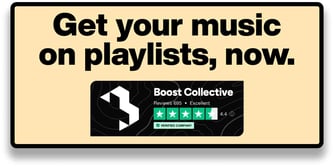 Beacons.ai
Beacons.ai is a mobile website builder made for content creators, musicians, and influencers who want to make money from their social media platforms like Instagram, Twitter, and TikTok.
The platform gives musicians a set of tools, such as a media kit, QR code link shortener, email marketing, income dashboard, W-9 generator, post activity, pricing calculator, store invoicing, audience manager, and more.
Beacons.ai can help a wide range of creators, not just musicians. This includes fashion influencers, musicians, business coaches, podcasters, video creators, gaming creators, visual artists, life coaches, cosplayers, influencers, models, fitness coaches, and many more.

Beacons.ai - Best Features
There are three products that make up the platform: a Link-in-Bio tool, a Media Kit builder, and an Invoicing tool.
The Link-in-Bio tool is a platform that lets artists link to everything they want their followers to see, like their music, videos, embedded links, social media, and more!
It also lets you collect your fans' phone numbers and email addresses.
The Media Kit builder is a tool that helps creators make a professional media kit with information about their audience, demographics, and brand reach.
The Invoicing tool makes it easy and professional for musicians to get paid for their services, like sponsorships and collaborations.
Overall, Beacons.ai is made to help musicians and people with a lot of followers grow their online businesses and make more money.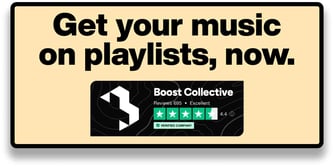 Flowpage
Flowpage is a landing page that you can use to put all of your online links and profiles in one place.
It's made to make it easy for fans to connect with you by giving them access to all of your websites and profiles.
It is easy to change and gives you useful analytics to help you keep track of what your fans are responding to.
You can make a Flowpage by entering your name and uploading an image, then adding links to your website, social media accounts, and other relevant information.

Flowpage - Best Features
Here are a few of the best things about Flowpage:
Customization: Flowpage is very easy to change, so you can change the colors and styles of your page to match the style of your brand.
Link Types: Flowpage lets you connect with your audience by giving you dozens of link types and widgets with lots of features. You can collect emails, conduct polls, promote your favorite items, and more.
Analytics: Flowpage's visitor analytics help you keep track of what people are doing on your site.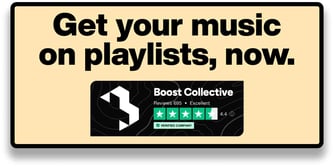 Podia
Podia is a platform that makes it easy to make a custom link-in-bio page for your artist brand.
With Podia's free website builder, you can add as many links, buttons, text blocks, images, and embeds as you want. You can also add as many pages as you want.
You can link to your social media, music, or other places that show off your artist work to keep everything in one place, at one URL.

Podia - Best Features
Here are some of the most important things about Podia!
All paid plans come with unlimited video bandwidth.
You can sell digital downloads like eBooks, audiobooks, PDFs, cheat sheets, checklists, and presets.
A great online course platform that can be used by any size music business.
Users can add sections, files, links, text, and quizzes to a page that is just for managing content. Excellent for your music!
Users can update product information, put it into categories, set enrollment start and end dates, manage comments, and connect to third-party apps from the settings page.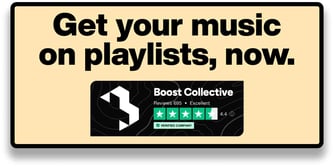 Conclusion
Musicians should put a link in their bios because it lets them point their fans to important information and resources.
It's important to think about the audience and give them the most important information about the artist, like where they are and what their latest album is.
This can help people get a better sense of the artist and their work.
Video content is getting more interesting and powerful, and an artist can direct people to their YouTube channel where they can share their videos by putting a link in their bio.
There are many link in bio tools that can help artists make money, connect with their audience, and grow their audience.
Artists can make the most of their link in bio and take their music careers to the next level by using these tools.
Join The #1 Platform For Music Artists.
We're starting a revolution - and putting music artists (like you) first.
Boost Collective is a must-join platform for musicians.
Join the rebellion! and get free music distribution, free music promotion, and more.
We're on a mission to change what is possible in the music industry and we need you!