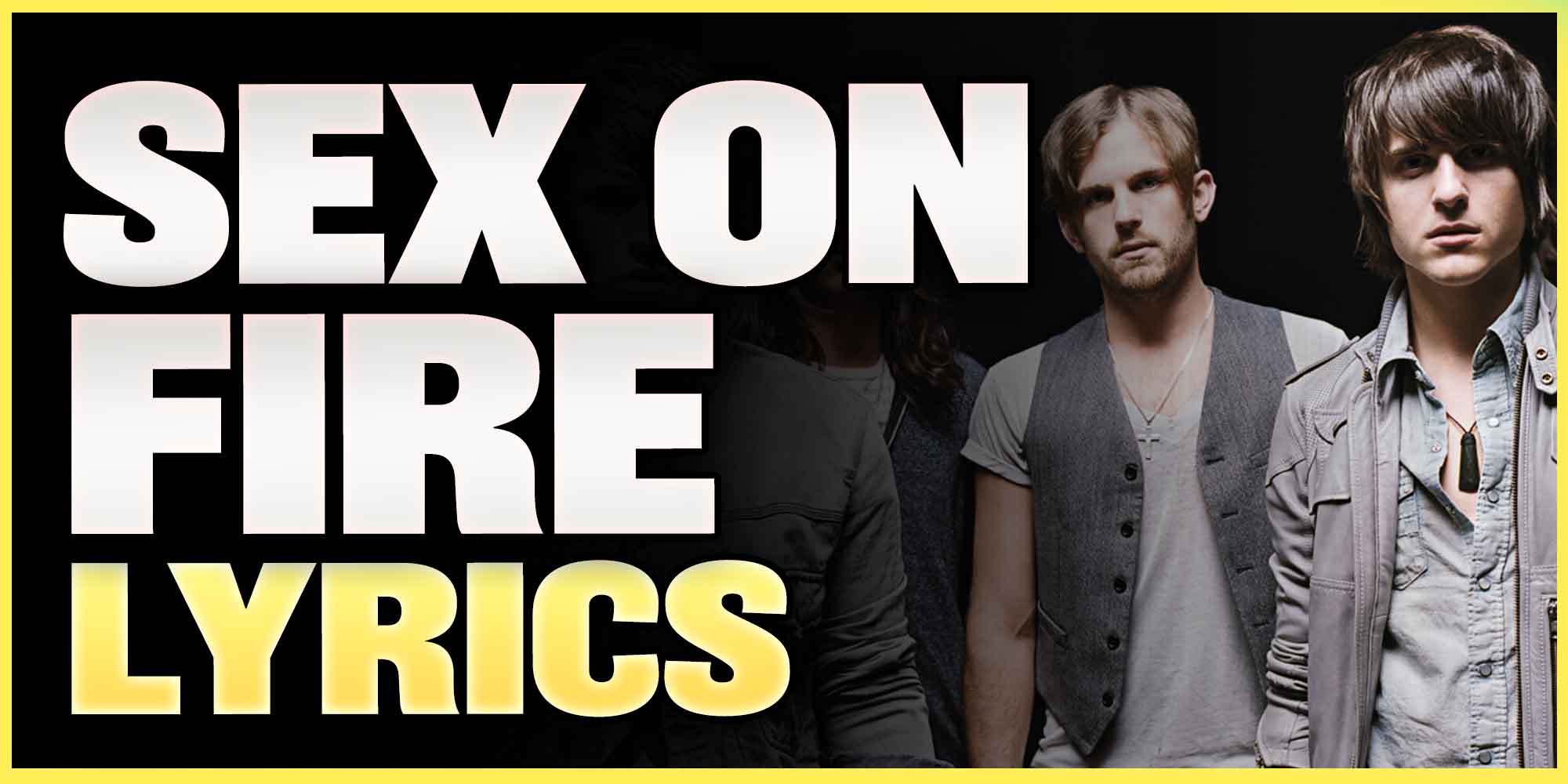 Sex on Fire Lyrics:
Lay where you're laying
Don't make a sound
I know they're watching
They're watching
The kiddie-like play
Has people talking
They're talking
The dark of the alley
The breaking of day
Head while I'm driving
I'm driving
Soft lips are open
Them knuckles are pale
Feels like you're dying
Consumed
With what's just transpired
Hot as a fever
Rattling bones
I could just taste it
Chased it
But it's not forever
But it's just tonight
Oh, we're still the greatest
The greatest
The greatest
You
Your sex is on fire, ah, ah
Consumed
With what's just transpired
And you
Your sex is on fire
Consumed
With what's just transpired
Sex on Fire meaning

Sex on Fire a song describing the one of the most passionate and amazing experiences: sex.
By analyzing the track, we can sell that the author is narrating a story where it sounds like they are doing it on the ground somewhere, and he is making sure that it is safe for them to move and get dressed without being discovered.
He goes into detail about the passion, and leaves a stark remark which compares orgasms to death.
He compares their sexual encounter to a fever and a fire, among other comparisons.
Join The #1 Platform For Music Artists.
We're starting a revolution - and putting music artists (like you) first.
Boost Collective is a must-join platform for musicians.
Join the rebellion! and get free music distribution, free music promotion, and more.
We're on a mission to change what is possible in the music industry and we need you!