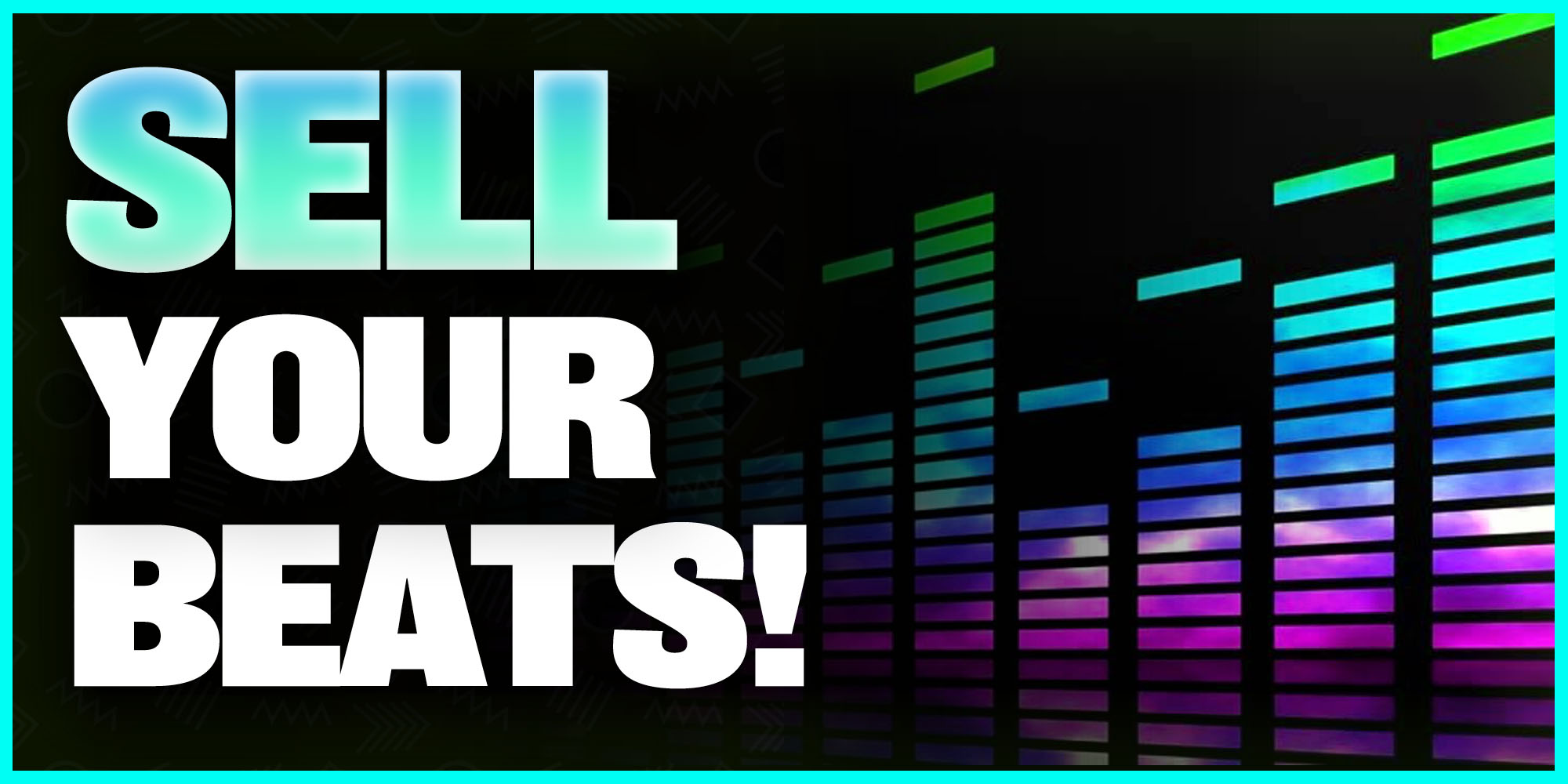 5 Bests Ways to Sell beats Online
Let me talk about this first.
I've sold hundreds of beats in my time, I know the ropes.
I'm a music producer and businessman who's made a lot of mistakes over the years...
You shouldn't have to go through that either.
Here are my best tips to grow your Google page ranking and crush it!
Here are 5 effective ways to gain traffic to your beats:
Selling beats is an art, having your own website is the first step!
Want to drive traffic to beat store?
Here's how to build traffic to your beat selling website, and sell beats online!
Ready for the epicness that will follow?
Bonus: check out the 100 free Drum Kits today and the best 100 free drum loops to help you make some killer beats.
Submit your song, if I like it then I'll add it to my Spotify playlist.
#1. Building your beat store

When it comes to selling beats online you have to create a beat selling website.
This is probably the most important item on your list, alongside creating your beat catalogue!
If you want to start your own website for selling beats online, you'll first need to decide what type of store you want to run.
This can vary depending on your specific preferences.
Do you want to make a few hundred a month selling beats?
Or will you take this full time?
Selling beats online is a real hustle, every music producer knows the struggle.
Your own website for selling beats online you decide will depend on this because there is a different level of time and money investment required.
Building your own website is crucial to market beats.
Let's compare the top beat stores so that you can make a good choice.
5 Services to build a beat store
Let's get you your own website for selling beats online!
For that, we'll have to compare the best sites for selling beats online.
Here are the top 6 beat store websites, compared:
| | | | |
| --- | --- | --- | --- |
| Website Builder | Benefit | Features | Price |
| Wix | Accepts Payments | | $15/month |
| SquareSpace | Templates | Direct Marketing | $15/month |
| Beatstars | Popular | License Templates | $10/month |
| Youtube | Ad Revenue | Algorithm | Free |
| Shopify | Accepts Payments | Direct Marketing | $30/month |
| Clickfunnels | Accepts Payments | Landing Page | $80/month |
As you can see, there are clear differences.
So many producers skimp out on this step and struggle with selling beats online because of it.
Choosing the right platform to sell beats online is essential.
Some have benefits that others don't, so there's still an aspect of comparison.
Once you've decided on the type of beat store you want to open, the next step is to decide when to open the store.
Submit your song, if I like it then I'll add it to my Spotify playlist.
I'm taking song submissions of all genres👇

Choosing the right beat store service
Let's get you selling beats online!
Before you even consider this...
You need to ask yourself several business-related questions:
How much can you invest?

Where will you get your customers?

Is your beat catalogue large yet?

How will you price your beats?
To sell beats online, you need to have a good grasp of what your goal is as a music producer.
These questions will help you decide where to open your store and what kind of music business to start.
Once you've decided on your own website provider and created an account, the next step is to link payments.
Opening your own website for selling beats online isn't easy, but it can be done with the right planning and investment.
Wix course to sell beats

Wix has a cool course for selling beats online!
They help you sell beats, drive traffic and find success as a music producer.
Real talk: music production isn't everything.
You'll only be able to sell beats online if you have the right skills.
Music forums can teach this, but you want to learn from a qualified source.
Who is more qualified in website traffic than Wix?
To succeed at selling beats, you'll have to design the best beat selling website.
Watch this video below! 👇
#2. Sell beats on Shopify

Want to sell beats on your Shopify store?
Here's how you do it:
Selling beats on Shopify in 5 easy steps:
Create your Shopify store

Upload your beats to the store

Run ads to the store

Sell each beat with a licencing agreement
Do these steps, and your success is guaranteed.
Shopify is pretty well-optimized for music production businesses.
You can put more beats out, create a contact page, offer free samples, and rank in the Google search engine.
Shopify is 100x better than a WordPress website, it has all the tools that music producers need to succeed.
Related: How much does The Average Producer Make per beat?
Setting up your beat licensing agreements
What is a beat licensing agreement?
A beat licensing agreement is when you give a third party the right to use your beat for their monetization. There are many different types of licensing agreements, including distribution and synchronization deals.
These types of licensing agreements are used when you make songs and others want to use them for their own content.
Shopify is the best service for licensing, because of how intuitive it is.
When somebody lands on your site, they won't be distracted by other beat makers - it's 100% of the attention on you.
#4. Sell beats on Music Streaming Platforms

There are so many ways to monetize on Youtube?
Did you know that you can release beats on streaming stores?
Yep. Just look at the playlist below - it's 100% beats. 👇
Some of them are packing in streams, so it's clearly a lucrative venture.
Best part? As a beat producer, you can still take a small cut of your artist's royalties.
If your music is licensed as a sample, you can receive money as a streaming royalty.
(This depends on the contract written out.)
How does this work?
Stream royalties are a percentage of the money that any person who listens to your music on streaming services, like Spotify and Apple Music, pays to the music publisher.
As a beatmaker, you are considered a collaborative songwriter, so you are entitled to a cut.
Submit your song, if I like it then I'll add it to my Spotify playlist.
I'm taking song submissions of all genres👇

#2. Use Youtube to drive beat store traffic

When it comes to growing your audience and selling beats - there's no better platform than YouTube.
In the past few years, it has become one of the most popular and successful video platforms for producers around the globe.
The more beats you put on YouTube, the easier time you'll have selling beats online.
Thanks to YouTube's ease of use and high engagement rate, it is one of the best places to promote your beat website!
. However, while there are many ways to market your brand on YouTube, not many are effective in promoting your branding as effectively as possible.
Moreover, it is not easy to build a successful YouTube channel that brings consistent views, subscribers, and views per subscriber and most importantly... Beat sales.
Here, we will discuss different strategies to promote your YouTube channel!
What makes a successful YouTube channel?
If you want to grow your channel and get more people watching your videos, there are a few things that you need to focus on.
3 key focuses of your Youtube channel:
build a strong subscriber base.

Keep your subscribers engaged

Think outside the box
Make sure that there are people who watch your videos and subscribe to your channel.
Once you have built up a strong base of subscribers, keep them active!
Whether that means posting regular, new videos regularly or getting them to react to your beats or leave comments, keeping your subscribers engaged will make it easier to get more people to subscribe and watch your videos.
You should engage with other local producers and boost each other's videos.
Optimize your beats for discovery

If you want to make your videos successful, you must create a strong content strategy.
Here are the aspects to watch in your content strategy:
Thumbnail theme

Consistent words

Hashtags optimization
If you can generate traffic on Youtube, you can turn it into website traffic.
Be optimistic! Your new beat has the potential to rack cash on your website.
By creating a strong content strategy, you can ensure that your beats are always relevant to your audience and will always grab their attention.
Using a strategy that isn't working will almost certainly result in a subpar channel that doesn't bring in much success.
While many producers will find it simple to synch a flat image with the beat audio and post it to their channel...
You mustn't skimp on production quality.
Develop a strong brand voice
When we think of a successful YouTube channel, many of us will think about the types of brands that are on the platform.
Artists prefer to buy beats from a reputable-looking business.
However, many lesser-known producers also have incredibly strong channels that are growing quickly.
Look below at these channels. They each have strong voices. 👇
They sell beats quickly because of their branding.
They don't even need much website traffic through search.
The money they make through the search engine is enough to support their product store.
By developing a strong branding voice, you can help distinguish your brand and make it easier for people to connect and recognize you.
Create your beat video
You need to have a GOOD music video to sell beats online!
Youtube videos are a common way most producers market beats.
Here are the 3 best software to make beats videos:
Adobe Premiere Pro

Final Cut Pro

Filmora
With this, you can create a small video animation to release.
Tip: the more control you have over your design, the stronger you will be at beat selling.
You'll have an easier time selling beats online with a good video.
Since it is a search engine, people are looking for specific beats.
Unless you can deliver on the video quality, then music artists will skip over you and see somebody else.
This is bad news for music producers!
Beat selling is only possible with good visuals, and that's what you need.
Watch the video below for tips on creating a beat video. 👇
Submit your song, if I like it then I'll add it to my Spotify playlist.
I'm taking song submissions of all genres👇

#3. Driving traffic through Beatstars

Beatstars is the king to sell beats online.
Not only is it a beat selling website, but it's also a marketplace to connect with music artists and music producers.
Focus on the music production, and the rest is taken care of by Beatstars.
This is one of the EASIEST ways to double your beat sales.
Re-Selling your beats is when you offer your beats to more than one artist, through a free for profit license.
I re-sell my beats all the time on Beatstars.
The trick is to set a price for the untagged WAV file, ut market the tagged MP3.
You can do this either through an online marketplace, like Reverbnation and Beatstars, or through your own online store.
Ideally, you want to put your beats on as many platforms as possible - and let the search engines get customers for you.
Note: you cannot re-sell your exclusives. Save those for later.
The downsides of using Beatstars
Beatstars is not a perfect service.
IF you're new to the business then this is the perfect place, but you'll soon notice issues...
You don't have as much control over your business as you think.
Websites like Squarespace let you link, build and construct a site from the ground up.
On Beatstars, your websites are limited to the Beatstars template.
Starting a blog feature is more customizable.
This may not be a huge issue if you only sell Type Beat, but if you want to distinguish your music...
Selling beats online through your own website is crucial.


#4. Run Facebook ads to beats online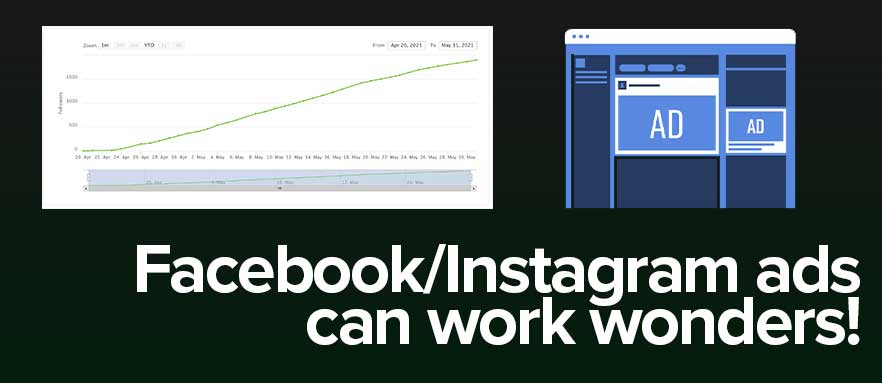 At any given time, several artists are active on Facebook.


This means that there's a large pool of musicians that you can reach!
4 tips to gain traffic to your selling website with Facebook
Create a good first impression

Use targeting options

Offer value to your audience

Get creative with your advertising
Search for what another business is doing with ads for good tips.
Search Google for other beat selling website as well - full control and ideas!


You can use Facebook advertising as a marketing tool to reach people who may be interested in buying your beats.
To do that, you need to create a successful advertising campaign.
This involves planning, executing, and monitoring your marketing efforts.
Here's how you can sell beats on your website with Facebook advertising!
#1. Create a good first impression
There are many ways to create a good first impression for your Facebook marketing campaign. For starters, you can create ads that lead with a compelling image.
You should also choose a well-worded headline that describes your offer and includes a useful call to action.
Here is an example of a good beat ad. 👇
As for your Facebook ads' text, you'll want to keep it short.
The better it looks, the more eyeball you'll get.
This in turn will lead to website traffic.
#2. Use targeting options
When it comes to Facebook ads, targeting options are a game-changer.
With each targeting option, you can increase the likelihood that your ad will show to the right audience.
Targeting options you must be aware of:
Interests: Target users based on specific interests.

Behaviour: Target users based on their internet behaviour.

Locations: Target users based on where they're located.
Facebook has a LOT of data (maybe a little too much haha) which can be used for effective targeting.
Just note: Facebook advertising is only good if you have a compelling offer for that TARGET audience.
Don't be afraid to switch up audience and offers.
Selling beats online is a mission, and the more beats you offer, the better.
Talking about offers, this moves me on to my next point...
#3. Offer something of value to your audience

To build your target audience's trust, you need to give them something of value.
This doesn't necessarily have to be something tangible.
People don't like to spend money and don't like when you "sell" them stuff.
You need another way to make sales and generate traffic for your website.
You should offer items that cost no money, for an email signature instead!
For example, you could offer a free e-book, or webinar on a topic your target audience cares about.
What should you offer artists?
The best free thing to offer is beats. Artists are always in demand for it, and it's directly correlated to your website's product.
This will help you build trust because it shows your audience that you're a trustworthy source.
It will also help you boost your reach because more people will see your ad when they see people who showed interest in your offer.
Once you have the email signature, then you can make money from them later with future beat sales.
You don't fully need a website to crush it selling beats online, but it does help.
#4. Get creative with your ads
Advertising is a unique blend of creativity and content.
You need to create ads that lead with compelling images and that include useful content!
Don't be afraid of being playful, or even downright silly.
You don't need a masterful WordPress site to make sales.
Funny enough, the goofy ads get lots of sales!
\
Below are some high converting ads I made. 👇
It doesn't look like much - but it definitely sold a lot!
But you can also boost your ad reach by including creative and interesting calls-to-actions.
Once the traffic goes to your website, you can sell them more.
You'll have a hard time growing a website without ads.
#5. Use Social media to drive traffic

Social media is king for beat producers!
4 reasons to sell beats on social media
Access to the most amount of people

Algorithmic promotion

Costs nothing to market your music

Directly message potential buyers
I'll share the best social media tips to grow your business!
Google, website and page traffic isn't everything.
Let's break this down even further!


Submit your song, if I like it then I'll add it to my Spotify playlist.
I'm taking song submissions of all genres👇

Create content to build an audience
You need to post engaging high-quality content.
This is the most important factor in how to get more followers on social media.
The reason why most producers don't start growing their audience is that they post content that no one wants to see...
Entertainment is the easiest way to build fans and sell beats.
That doesn't mean only post memes.
Here are 3 kinds of content to post as a beat maker:
Inspirational posts for artists

Funny videos/photos to go viral

Educational tips for fellow musicians
Do this consistently, and I promise you will get sales like no tomorrow.
Focus on posting high-quality videos, pictures, and blog posts to build an audience from scratch.
When you're first starting, post a huge volume as your build up your skills!
Let the algorithm promote your content
The Tiktok and Instagram algorithm are your friends.
Let that sink in... So make sure you're on their good side!
The better your content is optimized for the algorithm, the more organic exposure you'll see.
And the best part? It's 100% free.
7 ways to boost your post algorithm:
Use only relevant hashtags

Have an engaging "hook" at the beginning of your video

Use less than 10 hashtags per post

Post videos shorter than 20 seconds

Use high-resolution camera

Audio is important: make sure it's top quality

Respond to EVERY comment. Yes, every
Follow these steps, and you'll be getting more traffic than you ever wished for!
Network your way into more sales

You can also find other artists in your genre and offer them your beats.
If you have the right connections, you could even find other artists who are interested in collaborating with you on an exclusive!
Not just that - you can also find other producers who are interested in sampling your beats and reselling them.
Build relationships with music artists, and get their emails.
Email marketing is a way most producers sell beats online!
Reselling beats is a great way to make money because it doesn't rely heavily on you as a beatmaker to acquire customers.
You can approach other artists on social media and let them know you have music they can use!
Once they're interested - offer the same beat you re-sell to everyone.
They'll be more than happy to at least hear it out (then potentially buy!)
Approach as many artists as you can, and remember to be polite and professional.
#6. Is Clickfunnels Worth it for beatmakers?
I don't recommend that you use Clickfunnels to sell beats.
It's far too expensive... And you really don't get that much value.
Don't get me wrong, I've used Clickfunnels in the past, and got good results but I was selling $1000 products.
If you're selling $40 beats then it's simply eating too much of your profit.
Clickfunnels is around $900 a year.
It's a decent beat selling website in terms of functionality, but you can easily sell beats online without it.
Selling beats online is all about connecting with music artists and making a good offer.
Sometimes having your own WordPress site and Google analytics is more than enough.
Submit your song, if I like it then I'll add it to my Spotify playlist.
I'm taking song submissions of all genres👇

Join The #1 Platform For Music Artists.
We're starting a revolution - and putting music artists (like you) first.
Boost Collective is a free-forever music distribution platform. Upload unlimited releases to 150+ stores and platforms and keep 100% of your earnings.
You'll also get free playlist promotion, cover art creation, and much more!
Join Boost Collective for free here.