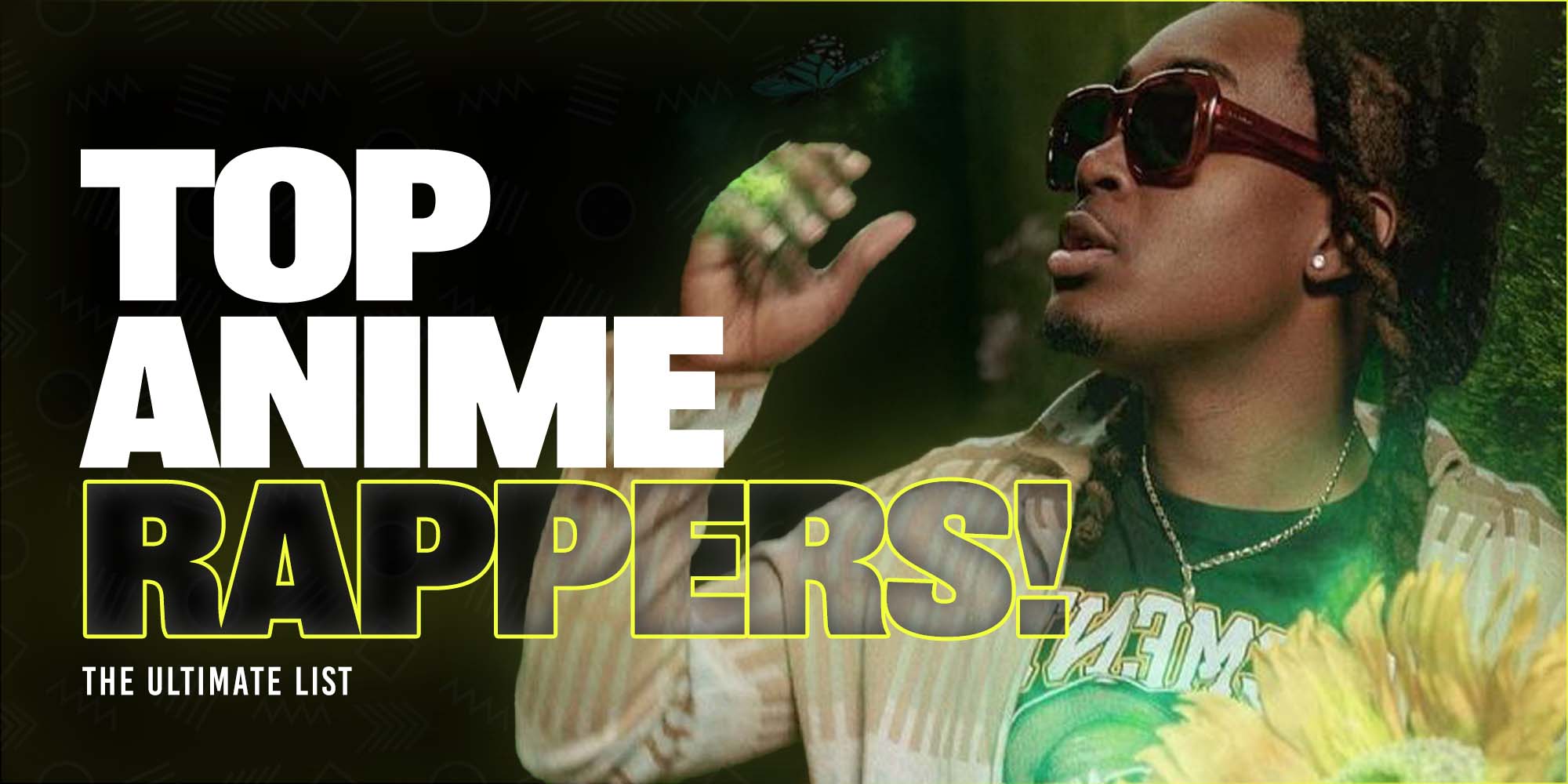 What Is An Anime Rapper?
For whatever reason, some rappers can't seem to get enough of Japanese animated television series (anime).
An anime rapper is a musician that either raps about anime or represents the anime aesthetic via their music.
Anime rap has been increasingly popular in recent years, and as a result, various careers have sprung up as a result.
Do you make good rap music?

Boost is the platform artists go to when they're ready to graduate from basic distributors anyone can access. Here's what they have to offer.
Promotion On Autopilot - Every release you distribute is automatically pitched
Free Asset Funding - From cover art to video visuals, artists get it all when they distribute through Boost Collective
Future Growth Opportunities - As you grow, more doors unlock with Boost. From editorial opportunities to advances, distribution deals and more. All whilst you stay independent!
Top 11 Anime Rappers to look out For!

Here is the ultimate list anime rappers that you need to check out this year!
These guys are profiling and are bound to grow a crap ton.
Kanye West and Frank Ocean all got ideas for their music from anime, but they're hyper mainstream.
What about the smaller guys?
11 best anime rappers:
From the 1990s on, hip hop was influenced by the Dragon Ball series, especially Dragon Ball Z (1989–1996).
As the Internet has grown, many people who make anime have been influenced to use more Western culture in their work...
Anime like Afro Samurai, Samurai Champloo, Tokyo Tribes, PaRappa the Rapper, and Detroit Metal City, which are all based on hip-hop, were made with the Western market in mind.
Cochise Anime References

Terrell Cox, often known as Cochise (pronounced coh-cheez), may appear to be an ordinary man who enjoys anime, automobiles, and soccer.
However, if you listen to his broad repertoire...
It's clear that the 23-year-old rapper is aggressively carving out a fresh space for himself in hip-hop.
What Is Cochise's Favorite Anime
"One Piece is a favorite of mine. My favorite anime is One Piece."
I'll keep sending you One Piece if you want a list from me.
The best anime is One Piece. Next up, I'm in the game.
Incredibly entertaining, One Piece In many ways, Luffy and I are the same.
You may identify with him because he is who he is. Your dreams will be laughed at if you tell anybody about them.
You can count on them to say, "oh yes dude, I saw you," next week. Yes, you're now one of my friends.
Heres a great video showcasing the many Cochise anime references:

Lil Uzi Vert is a rapper who grew up listening to Marilyn Manson and Kanye's 808s & Heartbreak.
He came out of North Philadelphia with a laid-back style that linked Young Thug, Chief Keef, and the A$AP Mob.
After contributing a verse to Migos' number one hit "Bad & Boujee," he broke through on his own with two chart-topping albums in a row:
2017's Luv Is Rage 2 (which ended with the groundbreaking trap-pop anthem "XO Tour Llif3") and 2020's Eternal Atake.
Eternal Atake Anime References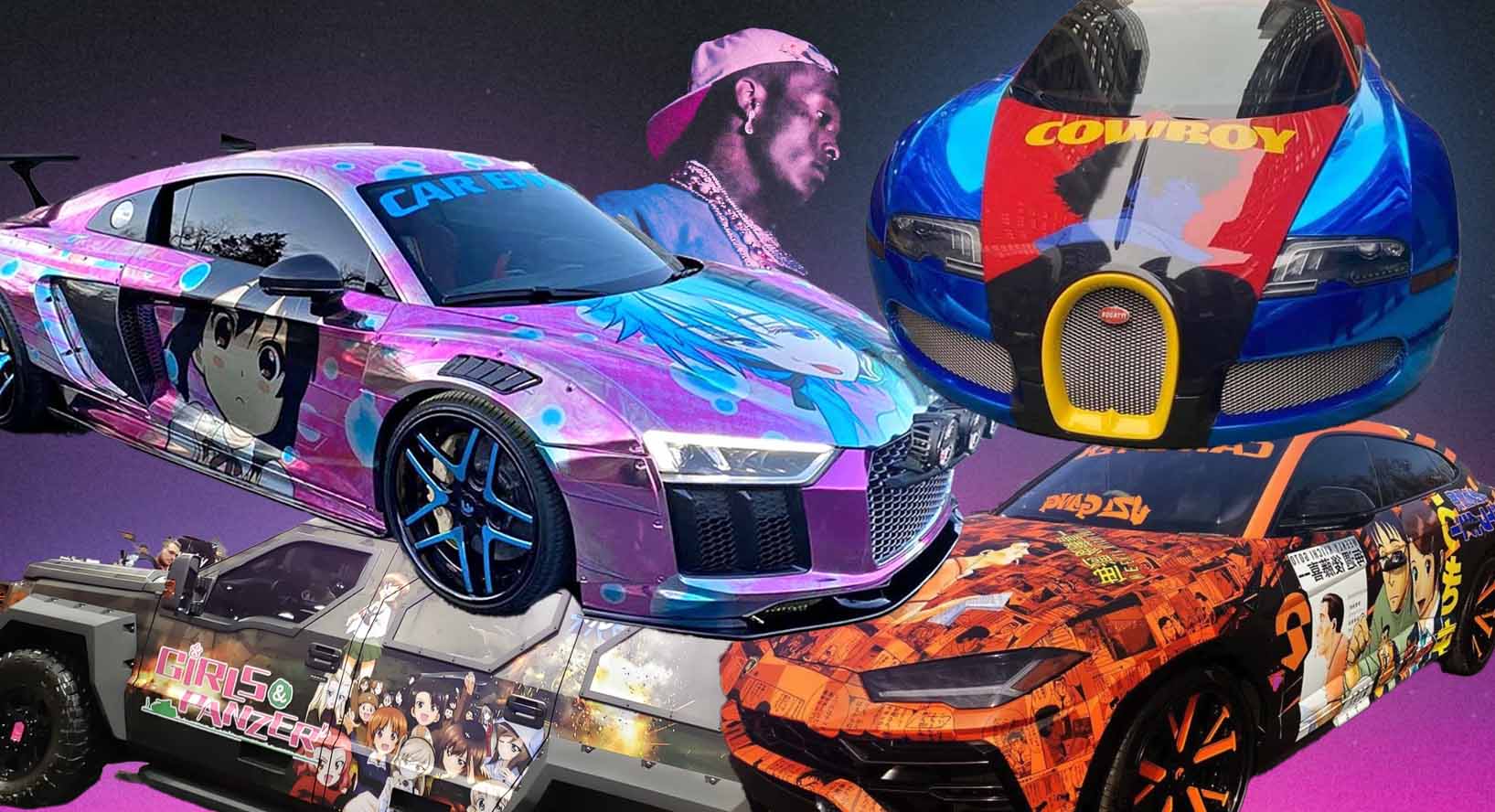 Lil Uzi Vert has a collection of bespoke cars that is unmatched.
Many of his followers laud his luxury whips, which he has spent millions of dollars on over the previous four years, for their anime-inspired wrappings and colourful schemes.
top 3 anime references made by Lil Uzi Vert:
Using Tsunade from "Naruto" as his profile picture
Naming his song "Sasuke" based on Naruto
Mentioning "Naruto" in his song "New Patek"
These Lil Uzi Anime references really show how much of a Nerd he is!
Eternal Atake Anime

Lil Uzi Vert is an American rapper, and Eternal Atake is his second album.
Singles like "Futsal Shuffle 2020" and "That Way" helped promote the album!
The theme of these songs were very heavily anime-inspired.
Just watch the video below to see the Eternal Atake Anime music video:
Those songs ended up on the album as bonus tracks. Syd, an American singer, makes a guest appearance on the album.
As you can see the artwork is fully anime, even the outfits and character style resembled Japanese art.

Trippie Redd is the stage name of Michael Lamar White II, better known by his stage name of Trippie Redd.
He is an American rapper, singer, and songwriter who has been heavily inspired by anime.
He is one of the most well-known members of the SoundCloud rap culture, which rose to prominence in the late 2010s and earned widespread recognition.
What Is Trippie Redd's Favorite Anime?
Trippie Redd has unmistakably demonstrated that his favorite anime series include titles such as Dragon Ball Z, Soul Eater, Demon slayer, and the Seven Deadly Sins, among others.
Trippie Redd's Anime References Venture Deep Into Dragon Ball Z.
In 2021, the rapper put out his song titled "Super Cell."
If you're a Dragon Ball fan, you'll get a kick out of this one:
Trippie also makes the most of his leisure time as a rapper because his schedule is so jam-packed.
Berserk, an anime series, is another noted pick of the multiplatinum recording artist.

In addition to being a rapper, singer, and composer, Juice Wrld was also known as Jarad Anthony Higgins, better known as Juice Wrld.
Emo-rap and SoundCloud rap were two genres that gained public recognition in the late 2010s.
Juice Wrld was also widely known as an avid anime fan throughout his life.
What Is Juice WRLD's Favorite Anime?
It was said that Juice WRLD enjoyed the anime shows Yugioh, Tokyo Ghoul, Dragon Ball, Naruto Shippuden, and My Hero Academia.
Juice has also sampled SFX from Dragon Ball Z in some of his tracks.
Juice's team also clearly enjoys the ever-popular Demon Slayer series, as his music video for "Already Dead," features heavily inspired imagery from the anime.
Another interesting fact is that Juice WRLD had planned to work on an anime series with Takashi Murakami before his unexpected demise in December 2019, according to the Japanese artist.
We all wish Juice was still here to have made it happen.

Robb Bank$ is a well-known American rapper who is known for his hyper-unique style.
This guy is very anime-centric.
So far in his professional singing career, he has worked for the Smart Stunna, 300, Cash Money, and Empire Music record labels.
Interesting how well anime rappers can mesh in the hip-hop culture, eh?
Robb's songs have elements of cloud rap, alternative hip-hop, and trap.
Just listen to this track below. 👇
Interesting, eh?
Robb Bank$ has worked with:
Raider Klan
Members Only
Denzel Curry
XXXTentacion
SpaceGhostPurrp
Kid Trunks
Wifisfuneral
Just check his Instagram for all anime-inspired content!

Christian artist Jalon Dante Paul, also known as DizzyEight, is from Prairieville, Louisiana.
He began rapping when he was 9 years old and has been making music since he was 11.
After he released his first big song, "I'm Not Okay," DizzyEight started getting attention on social media.
Since then, he's been getting a lot of attention on YouTube, where he's been on a number of big internet cyphers.
DizzyEight explores many different kinds of music, from rap to EDM to trap.
He is a talented lyricist and songwriter, and he can also sing and play some R&B and Pop music.
Anime-Inspired Song Names & Themes

Making songs inspired by Naruto, and Attack On Titan, DizzyEight is dedicated to incorporating anime references and themes in his music.
It's great to see Dizzy achieve some really solid numbers.
DizzyEight has achieved millions of streams platform-wide!
Fabvl Anime References

"Nick Campbell," a recording artist, producer, and audio engineer, is the sole proprietor of FabvL.

Nick began composing music on his favorite geek culture themes (mainly video games and anime) after serving in the Navy, and before he knew it, he had a handful of viral successes under his belt.

FabvL is now run solely by Nick. He executively created all of the rhythms, and vocals (apart from features), and mixes you hear.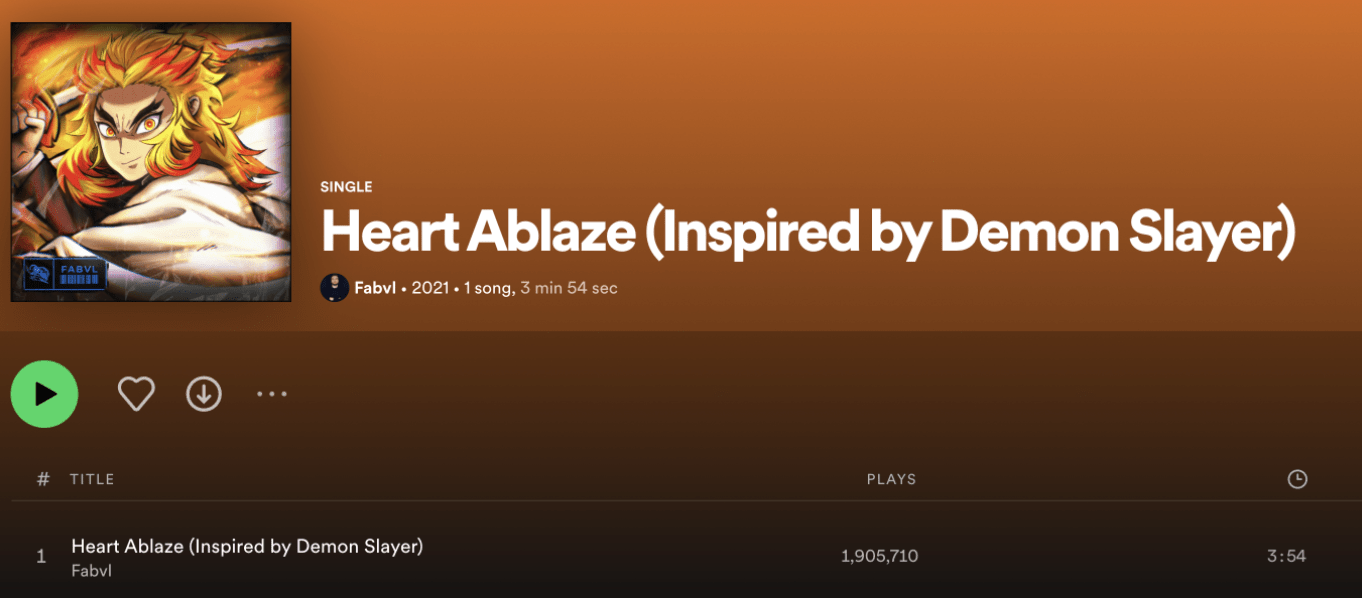 FabvL even went as far as to make a track inspired by Demon Slayer titled "Heart Ablaze."

Khantrast is a rapper who is well-known for his spectacular freestyles and anime-themed tracks.
One of his biggest tracks "Demon Slayer Freestyle" is a rap song inspired by the television series "Demon Slayer: Kimestu no Yaiba."
Another freestyle Khantrast put out that's taken off is called "Naruto Blue Bird Freestyle."
Khantrast is also known for working with DizzyEight who we've also mentioned earlier in this list!

Here are some of the most popular releases the freestyler himself has shared on Spotify! (See above).
Rustage Anime References

Daniel Rustage, also known online as RUSTAGE, is a YouTuber and rapper from England.
His original raps on major "Shonen"-genre manga and anime series, like One Piece, Naruto, My Hero Academia, Dragon Ball, and Black Clover, have helped him accumulate more than 140 million views in total.
Rustage makes an anime-inspired rap song every other week and uploads it to his YouTube channel.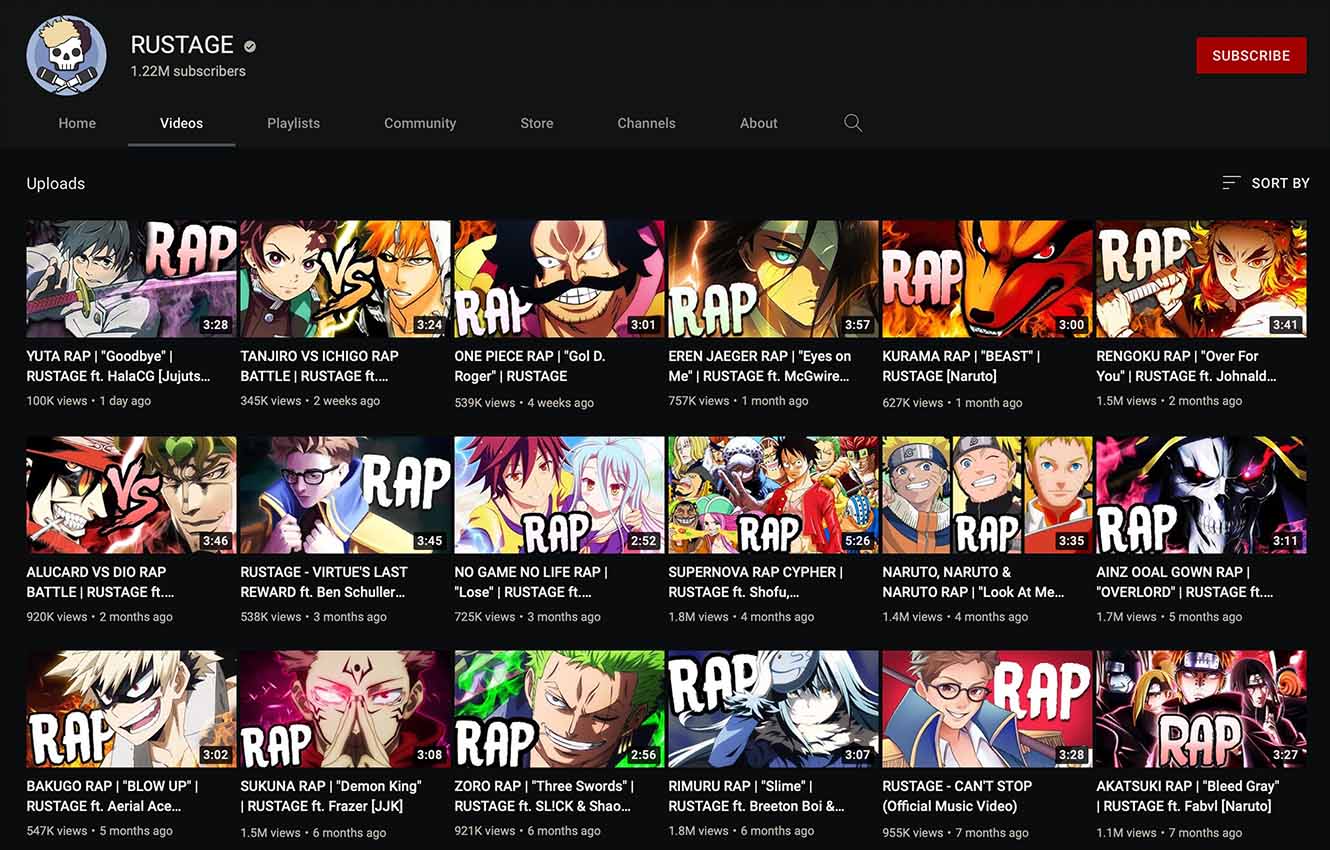 Rustage is absolutely dominating the anime rap scene on YouTube.
Nearly every time he uploads, he averages 700k to 1M views.

Apollo Fresh (or Jonathon Appolon) is a nerdcore rapper from the Los Angeles area who specializes in anime rap.
Apollo, a second-generation Haitian immigrant who grew up listening to hip-hop and watching anime, chose to blend his interests and released his first huge hit single, Jojo Pose, in 2020, before graduation.
Since then, he's been making solo and collaborative music and videos for YouTube, Tiktok, Spotify, and Instagram, as well as a planned EP called "Life is anime," which will be released in the near future.
Apollo Fresh is Fresh Off The Press
Apollo also has a bachelor's degree in entrepreneurship and was accepted into rapper IDK's Harvard University No Label Academy.

JoJo Pose is currently sitting at over 60 million streams on Spotify!
Apollo also loves the anime Demon Slayer, which is why he made a song appropriately titled "Demon Slayer."

MC Prophet, MC Kudge, MC Gibby, MC God, and MC Wasian make up the rap group MC Virgins, which has five members.
Their music is classified as meme rap, which is rap intended to be humorous.
Their music is quite graphic, with several sexually charged jokes and swear words.
MC Virgins made their Soundcloud debut in 2018 with the song "MILF Magnet." Following that, they released a slew of tracks on Soundcloud and YouTube.
In 2019, they published the now-deleted MC Virginity, a 12-song album including all of the band members.
This would provide them some early traction, but they wouldn't have thousands of followers at the moment.
They released a nine-song album called 'Forever Virgins' on October 17th, 2019. Following the release of the album, they gained a few thousand fans on social media.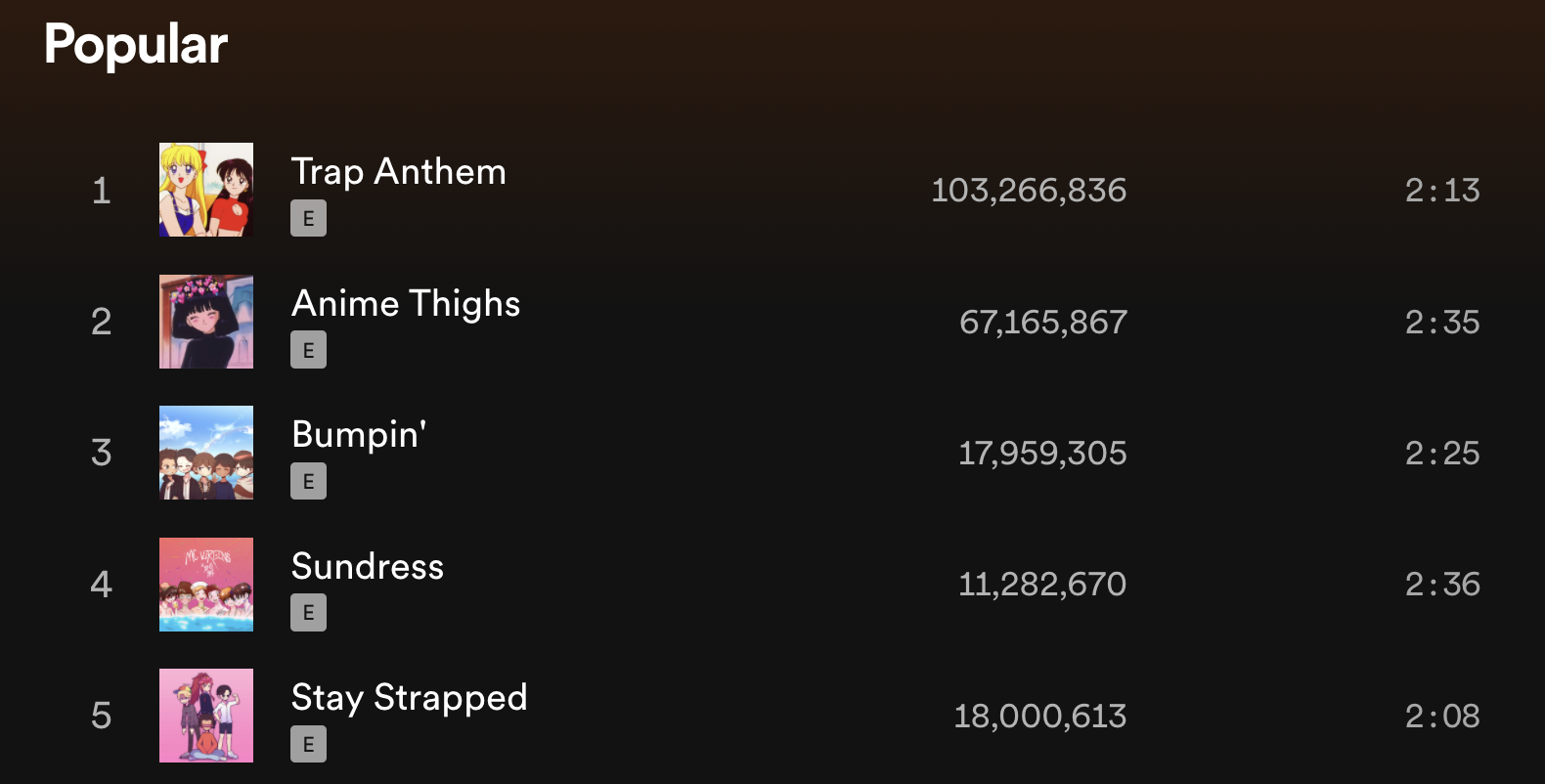 Later, in 2019, they released a song called 'Anime Thighs,' which became highly popular and earned them tens of thousands of subscribers/followers, as well as reactions from Twitch and YouTube broadcasters, propelling the Virgins to greater fame.
Then, in 2022, their song "Trap Anthem" became a viral hit, with 100 million Spotify streams.
Later, in 2020, the album 'Forever Virgins' by MC Virgins was removed from Spotify and other music streaming sites without explanation.
The same thing happened to their older tracks, but MC Virgins purposefully removed them.
MC Virgins will release a six-song EP named 'Virgins Club' in 2020, as well as a music video for the song 'Virgins Club.'
Following this, they continued to release singles with guests such as Shotgun Willy and Billy Marchivava.
Join The #1 Platform For Music Artists.
We're starting a revolution - and putting music artists (like you) first.
Boost Collective is a free-forever music distribution platform. Upload unlimited releases to 150+ stores and platforms and keep 100% of your earnings.
You'll also get free playlist promotion, cover art creation, and much more!
Join Boost Collective for free here.