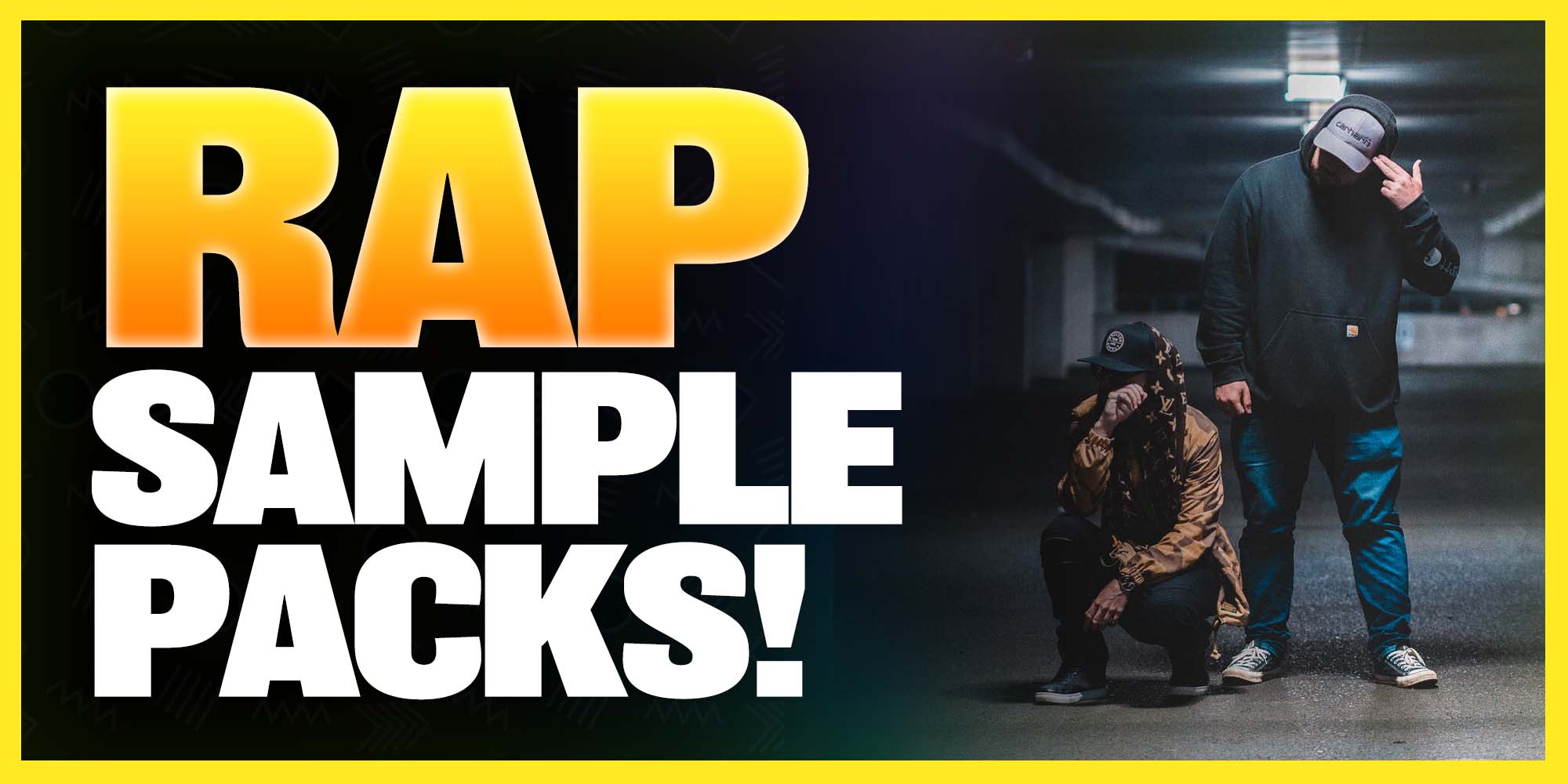 top 10 rap sample packs to download
Are you looking for good hip hop samples?
If so, I've got the bets hip hop sample packs on the web!
Whether you want loops, one-shots, construction kits, etc.
Read this full blog, and get the hip-hop samples of your dreams.
Top 10 rap sample packs:
These trap one-shots are insane for producers!
They sound so nice, especially when mixed with jazz, drill, trap or RnB with it.
Go to each site and check the bass collection one by one.
Create a bass/beat with each pack.
The tracks you'll be able to make from these drum samples are nothing short of legendary.
If all producers went on the site to grab these elements, then rap wouldn't sound the same.
The value of hip hop sample packs

In hip hop, sampling is a big aspect of making music.
This is why I compiled the best free samples for you to get an instant download.
These hip-hop sample packs include the right sounds to create amazing music.
You can create a large variety of many styles, ranging from Travis Scott, grandmaster flash, and even Lofi hip-hop tracks!
For hip-hop producers, the sound collection you have available will boost all of your creative endeavours.
If you feel inspired, check out the free drill sample packs as well!
Top 10 hip hop loop samples for hip hop beats
Finding the right loop sample packs is not quite an easy feat...
It's even harder than finding one-shots or even the top five construction kits.
They don't always include free rap loops!
That said, you still need the sounds to make it awesome beats so I went ahead and put together a collection!
Here are the best hip-hop loop instrumentals on the Internet.
Top 10 free hip hop loops samples
Whether you want trap loops, soulful loops, funk loops for your beats, or lo-fi loops for your beats...
Here they are.
These loops are so full and truly built for making hip-hop music.
Whichever element speaks to you feel free to download and grab them as you please.
There is no such thing as a perfect sound...
However, these loops and royalty-free hip-hop sounds tried to come as close as possible.
Each of these free one-shots, loops and trap drum samples are here for you.
Just Think that real humans created these free samples so make sure that you don't put these hip-hop samples to waste.
10 bonus free rap Vocal samples to check out!

You can't say hip-hop samples without saying vocals.
It wouldn't make sense for me to send you free sample packs unless I give you some vocals as well.
Having a sample library of vocals is important, even more than a sample pack.
This is because royalty-free hip-hop sample packs come to a dime a dozen, but hip-hop is all about funk, rhythm and a nice vocal.
Here's my collection of suitable hip-hop-inspired vocal.
Top 5 Hip hop vocals kit
These acapella sound so good on a track.
While these elements can't overcome emotional lyrics, they work well with bass and can make a nice beat chorus.
Rap fuses with many genres so a track with different styles in the beat is a good thing.
Take them, add some soul and generate new ideas from these acappellas!
I like fighting the inspiration of the studio, going back to these vocal packs and working to create a beat.
Whether it's gritty hip hop or sounds like Drake…
These classic vocals are something you should account for when using hip-hop sample packs.
Ideas come to musicians all the time, a classic method for producers to capitalize is to use creative efforts of transferring from genre to genre.
Join The #1 Platform For Music Artists.
We're starting a revolution - and putting music artists (like you) first.
Boost Collective is a free-forever music distribution platform. Upload unlimited releases to 150+ stores and platforms and keep 100% of your earnings.
You'll also get free playlist promotion, cover art creation, and much more!
Join Boost Collective for free here.